If you are into binge-watching TV shows then Netflix subscription is a must for you. Netflix provides you with the best of the best TV shows from around the world according to everyone's taste.
For an audience who admire J-Dramas; Japanese Netflix has a huge collection of subtitled drama series to choose from.
Navigating the Netflix website can be quite tricky because there are various Japanese shows on the site which do not have English subtitles availability for the audience. Their titles and bios are mentioned in English, therefore, one can easily get misguided.
The list given below will help all those J-Shows lovers who are not fluent in Japanese but are interested in binge-watching fantastic English-subbed Japanese dramas on a couch day and night.
Here are some of the best Japanese shows on Netflix today.
1. Final Fantasy XIV: Dad of Light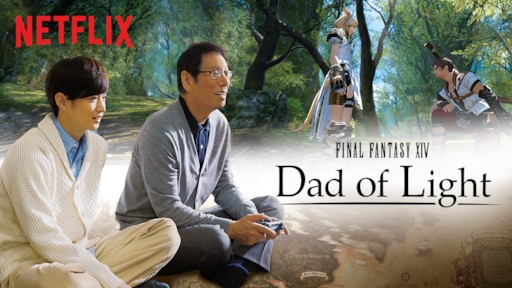 It is evident from the name of the show that it has something to do with the game Final Fantasy XIV. The drama is not a part of the marketing strategy for the game, in fact its uplifting story is based on real-life events.
The plot of the drama revolves around a son and father delicate relationship. The son uses the Final Fantasy XIV game to bond with his father. This show ran over a short time, therefore, it is easy to watch and complete.
The scenes where father "Hakutaro" is navigating and understanding the game world are quite pleasing. In one of the epic scenes, the dad named his character as "Indy Jones".
2. Devilman Crybaby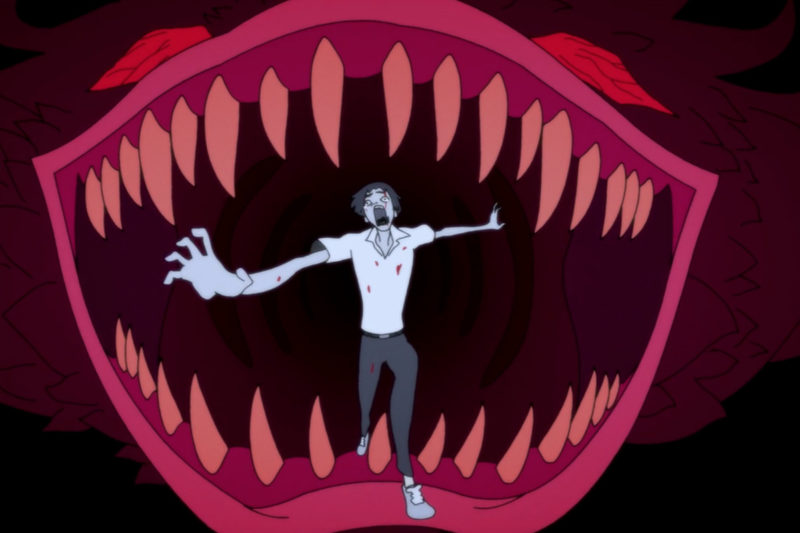 This show is for those who like seeing a protagonist trying to save the world from the apocalypse. The animated action lovers will surely give thumbs up to this show.
The plot is simple: the demons are trying to conquer the world and the savior Akira fuses with a demon to defend the human race. Its graphics has been done intelligently as well. There is a lot of animated grossness but on the whole, the visuals are very appealing.
The soundtrack of the show is awesome and as the name suggests the devilman is a crybaby.
3. The Many Faces of Ito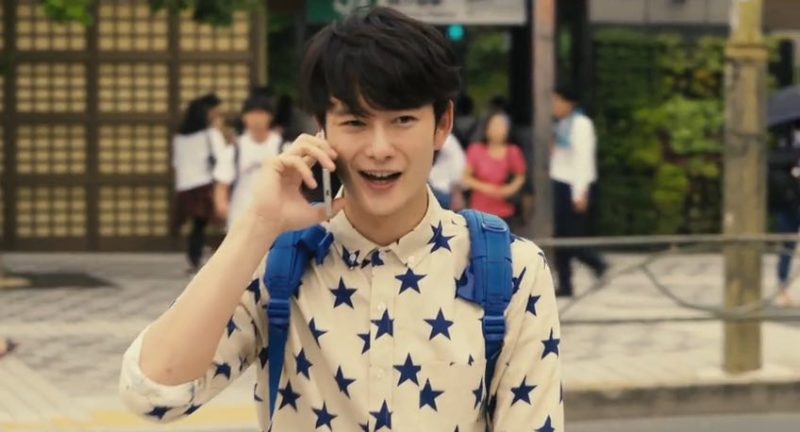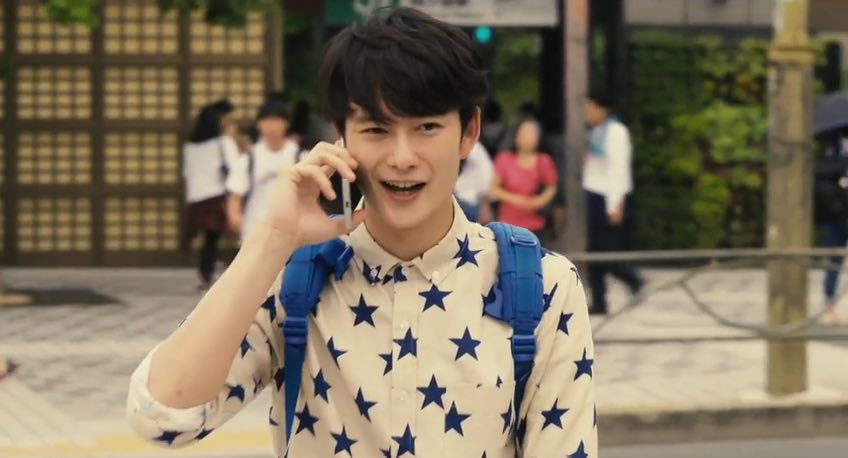 This Japanese show belongs to the romantic comedy genre. It is not a typical classic rom-com drama because its story also has an intriguing mystery factor.
The plot of the drama is based around a formerly famous screenwriter who is in a quest for inspiration. The screenwriter comes across 4 women who have fallen in love with the same man Ito.
This screenwriter gives relationship advice to all the women which result in interesting outcomes.
4. Good Morning Call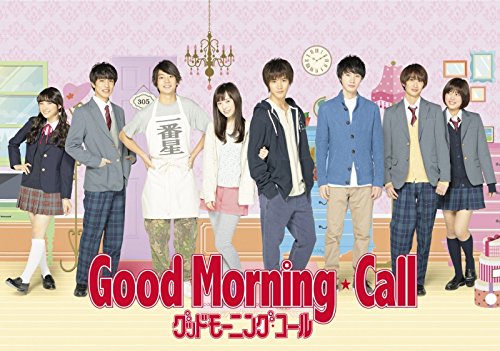 High School students can relate to this romantic comedy-drama in many ways. The plot of this Japanese show revolves around two high school students Nao Yoshikawa and Hisashi Uehara.
Nao moves to the new apartment and is feeling very excited about signing a good deal. Her apartment is exactly what she had wished for.
But her happiness soon disappears when she finds out that she has to share it with Hisashi who happens to be one of the famous boys of her school.
Many hilarious situations arise to keep their apartment sharing a secret. Later on, Nao starts to feel attracted to Hisashi.
5. Mischievous Kiss (Love in Tokyo)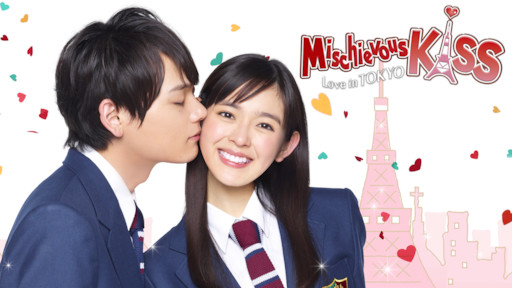 This Japanese show is based on famous girls' comics of a similar title. The comedy shown in the drama is enjoyable by all ages.
A high school student, Kotoko Aihara, is madly in love with Naoki Irie who happens to be the most famous student of her high school. Naoki completely ignores her efforts but the sudden tragedy of the destruction of Kotoko's house changes the equation between them.
Kotoko now has the opportunity to win Naoki's attention and heart and she tries her best to do so.
6. Erased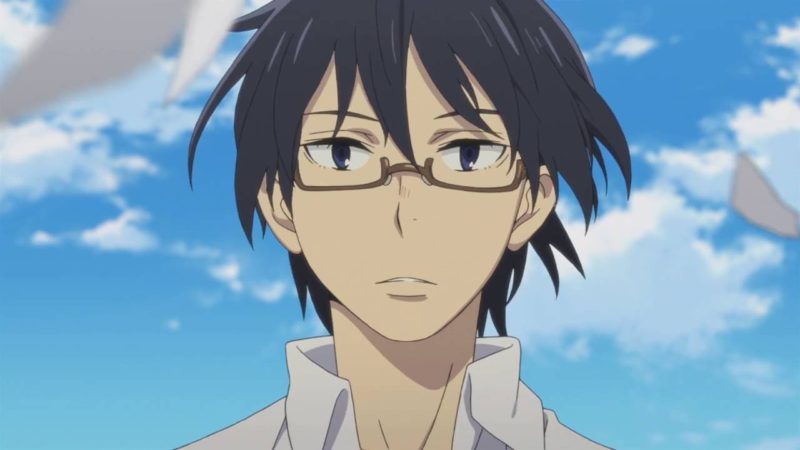 This J-Drama is one of the Netflix original drama series. The protagonist Satoru Fujinuma is a 29-year-old manga artist.
He has the facility to travel back in time; therefore he often does time travel to stop dangerous accidents before they occur. He is suspected as a murderer of his mother and in result sent back 18 years to a time when a horrible incident of kidnapping and killing of three children had taken place.
His job is to save those children in the past and his mother in the present. This suspense-filled drama was released in December 2017.
7. Million Yen Women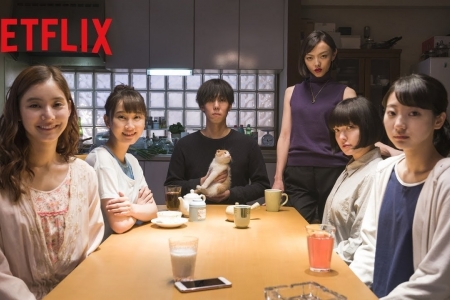 The protagonist of Million Yen Women is Shin Machima who happens to be a novelist. One fine day, five secretive women appear at his home and ask him to rent his house in exchange of one million yen each and monthly living expenses.
Although Shin does not know their backgrounds and their reason to live with him still he agrees to the offer because of the good money.
The mysterious women are beautiful and youthful. Shin manages the household and meanwhile also tries to disclose their mystery in this suspense-filled drama.
8. Samurai Gourmet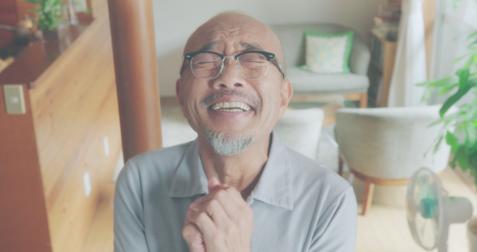 After serving for 38 years, Samurai has recently retired from an office job. He is bored and is looking for new adventures in life.
One fine day while walking in the neighborhood, he sees an old diner and rekindles his desire of indulging in the restaurant business without fearing others' judgments. To overcome his shortage of confidence he imagines an alter ego and role model "Masterless Samurai" actions and follow his lead.
This simple comedy-drama is most enjoyable for Japanese cuisine lovers.
9. Underwear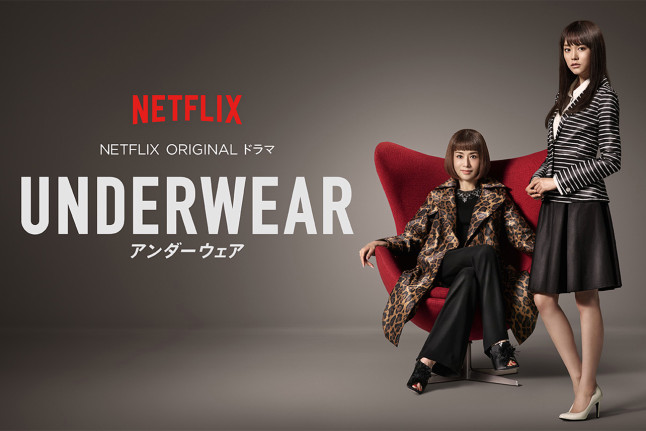 This fashion-related drama is about an ambitious young woman Mayuko who wants to mark her stamp in the lingerie world. She succeeds to get a job at high-class lingerie brand.
While adjusting in the new environment of the luxurious glamorous world she encounters many problems. The show is an interesting and delightful watch.
It is an inspiration for all those passionate women who are working hard to achieve their goals and turn their dreams into reality.
10. Hibana: Spark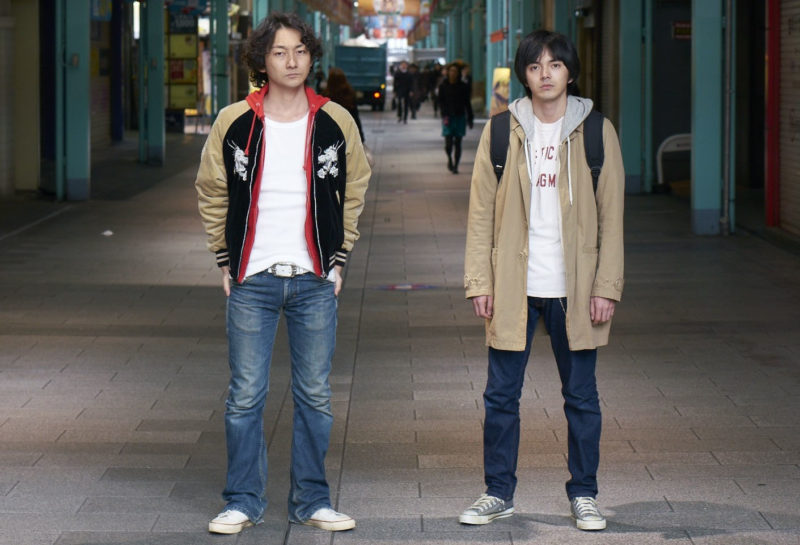 This drama is based on the book of Naoki Matayoshi that reveals the not so comical side of manzai which is a Japanese style of comedy. Sparks is a comedic duo and one of the members of the duo named Tokunaga is followed by Hibana.
Tokunaga is struggling to find success for Sparks and is helped by Hibana and an older comic Kamiya along the way. The cinematography of the show is brilliant and the acting seems flawless.
The scenes about striving characters in the cutthroat world of manzai are realistic and relatable to many struggling actors.
11. Aggretsuko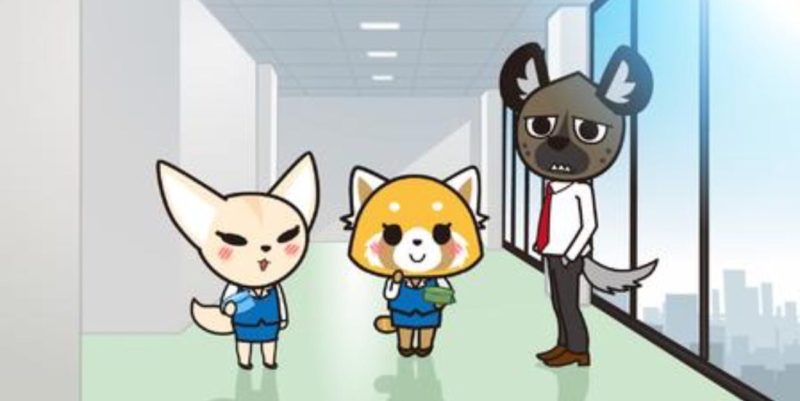 The show deals with anthropomorphic red panda but to everyone' surprise is still relatable by most of the people. The protagonist Retsuko is a working officer in the corporate world.
This show portrays the positives and negatives of the Japanese corporate world closely. Women will especially relate to this different corporate television show.
In one epic scene, Retsuko expresses her anger by singing death metal at karaoke.
12. Kantaro The Sweet Tooth Salaryman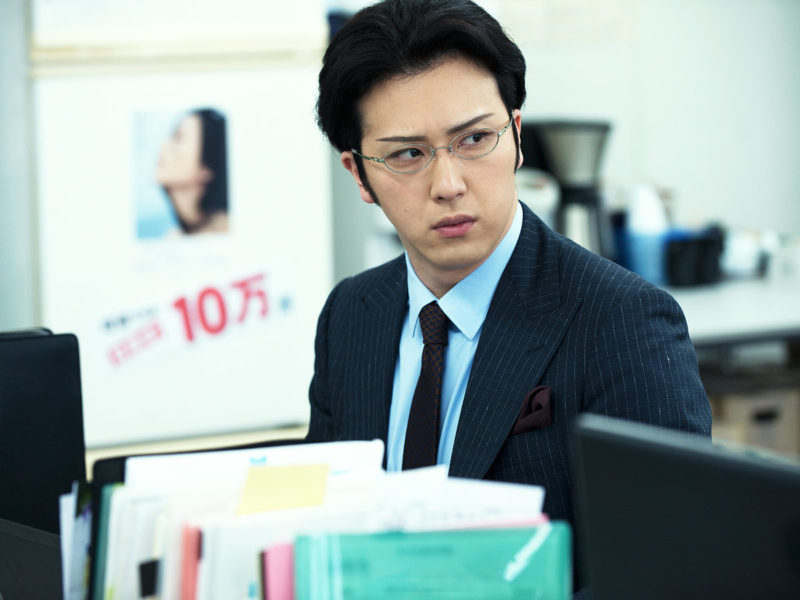 This light-hearted comedy-drama illustrates sweetness just like its name. The main character Kantaro is a salaryman who happens to be extremely fond of all kinds of sweet.
He finishes his routine tasks daily in a hurry so that he can roam around Tokyo and taste various kinds of desserts. Interestingly, he is documenting his sweet-adventures on his blog Sweets Knight as well.
The idea behind the show is to communicate to the audience that seizing small luxuries is also important for happy living.
13. Midnight Diner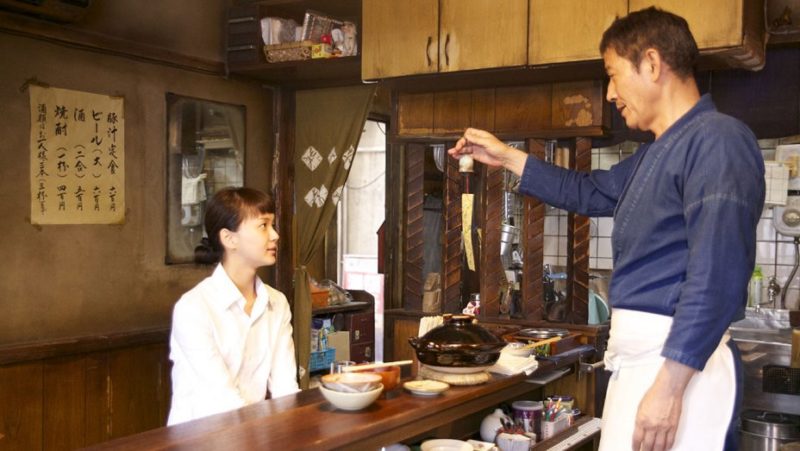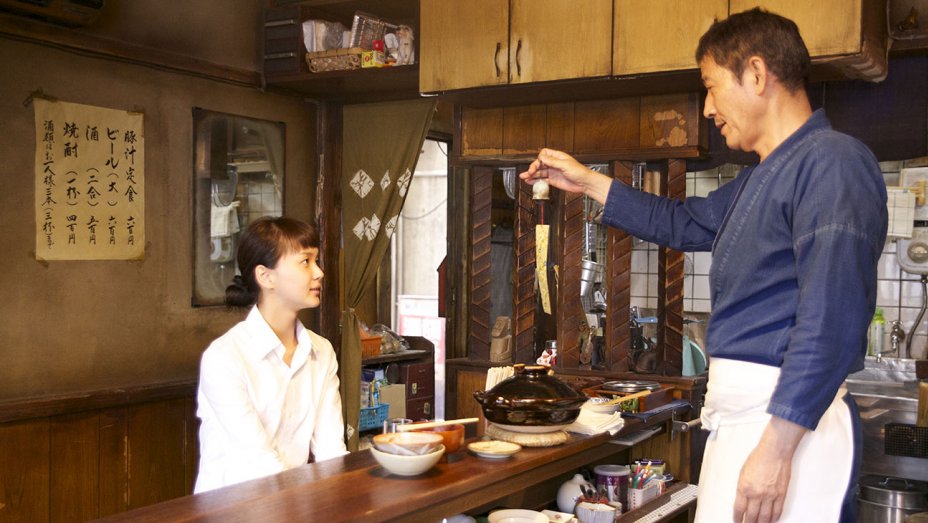 The concept of this interesting Japanese show is very simple. The show consists of a regular cast working in a drinking diner.
The owner of the place is called "Master" which is the term that Japanese usually use for owners of such places. Customers come and go to the place.
Every episode revolves around new customers who discuss their problems with the owner of the establishment.
This show became so popular that even Korean and Chinese versions of the show were made.
14. The Birth of Sake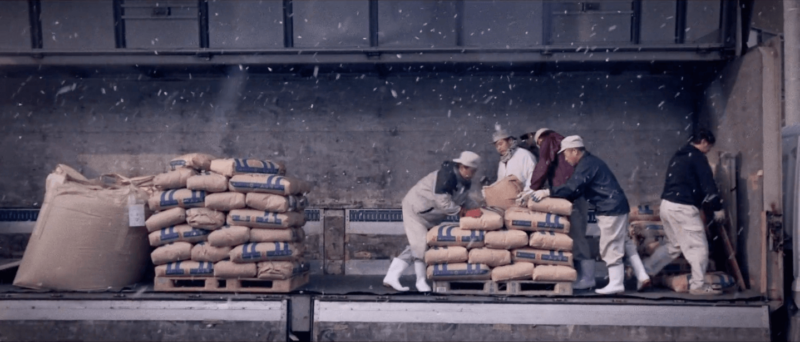 This show is more of a documentary peeking into the origin of sake. Sake is a term used for rice wine in Japanese culture.
The cinematic show sheds light on the formation of world-class sake and tells us about the everyday life of those involved in the making process.
This show is loaded with difficult Japanese terms. It is worth seeing by those who are interested in knowing Japanese cultural aspects.
15. The Brave Yoshihiko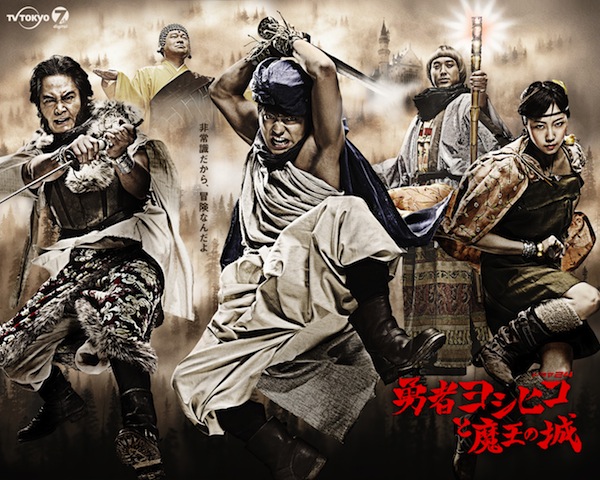 If you are looking for something cheesy and absurd then The Brave Yoshihiko is what you are asking for. The show is a comedy-drama focusing on the protagonist Yoshihiko who happens to be quite naïve and innocent.
He is on the mission to save his village for a mysterious plague with two genuinely useless teammates. Ironically, the teammates have vowed to kill him. Together they all are up for the task of killing a demon king and save the land.
There are many references used of fantasy and RPG games like Dragon Quest and Final Fantasy. There are also several pop culture guest appearances and borderline imitative appearances in the show for the entertainment of the general audience.
This article was written by a freelancer.
---
Related articles:
Top 12 Best Kitchen Nightmare Episodes To Binge On
Top 10 Best Korean Movies Of All Time
Best Japanese Movies Of All Time – 10 Choices
8 Best Japanese Whiskeys That Are Very Popular [Updated 2019]
Top 10 Best Japanese Dramas Of All Time