When it comes to the world of Asian dramas, Korean dramas undoubtedly get the most recognition worldwide. Japan is more well-known for anime and manga, and unfortunately, these end up having a tendency to overshadow Japanese dramas.
But if you're unfamiliar with the dramas of Land of the Rising Sun, don't dismiss them just yet! If you do, you will be missing out on a lot of variety, quality, and viewer enjoyment.
We've already covered the top 10 best Korean dramas of all time, and today, we will be listing off the top 10 best Japanese dramas of all time. Munch on some Pocky and strap yourself in. Let's get started!
Here's a list of the top 10 best Japanese dramas of all time.
10. Seven Days of a Daddy and a Daughter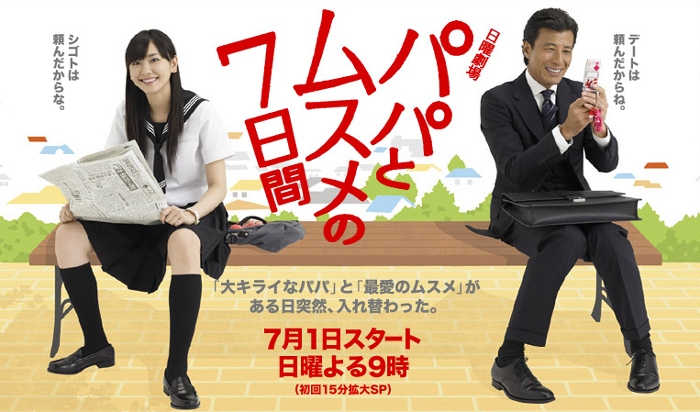 Rounding out our list is Seven Days of a Daddy and a Daughter.
Based on a novel by Takahisa Igarashi, Seven Days of a Daddy and a Daughter stars Hiroshi Tachi and Yui Aragaki as father and daughter. The two aren't on the best of terms and they end up in a predicament that will change their relationship forever.
During a family trip, the two are involved in an accident and end up switching bodies. How will a father and daughter who are completely out of touch with one another survive in the other's body for an entire week?
You will just have to tune in yourself and watch. Be prepared for a ton of hilarity.
Seven Days of a Daddy and a Daughter is a classic body swap story, and a Korean film called Daddy You, Daughter Me was inspired by this series. This is as great a series as any to get your feet wet in the Japanese drama pool.
9. My Boss My Hero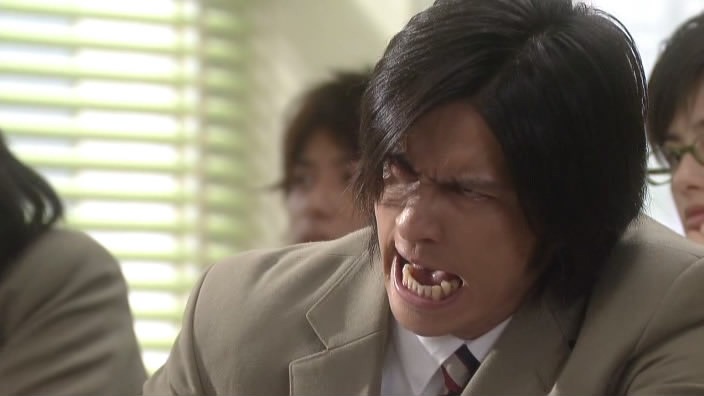 A remake of the South Korean film of the same name, My Boss My Hero tells the story of 27-year old Yakuza Makio Sakaki. He is destined to take over the gang from his father, however, he has one slight problem; he's not the sharpest tack in the box.
As a result, his father gives him an ultimatum; go back to high school and graduate. Do so, and he will pass down the mantle of gang leader.
But if he fails, his dad will instead make Makio's younger brother Mikio leader.
A story about a 27-year high school dropout Yakuza going back to school is one best left as unspoiled as possible. The premise is goofy, and that's what makes this drama so fun to watch.
Just sit back and enjoy the ride!
8. Liar Game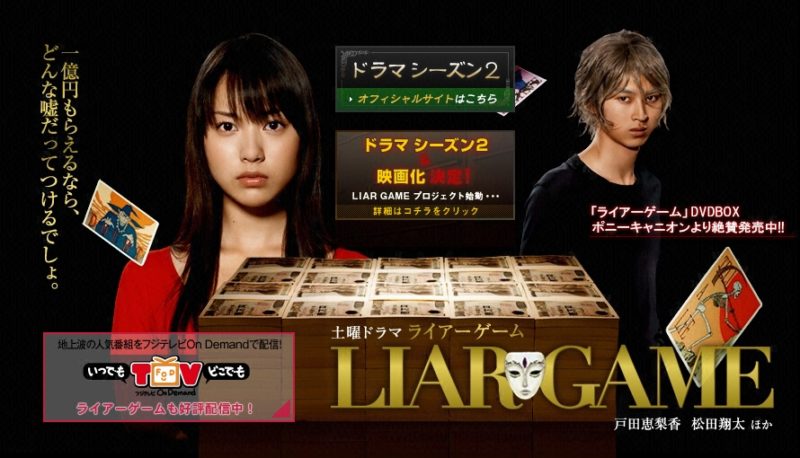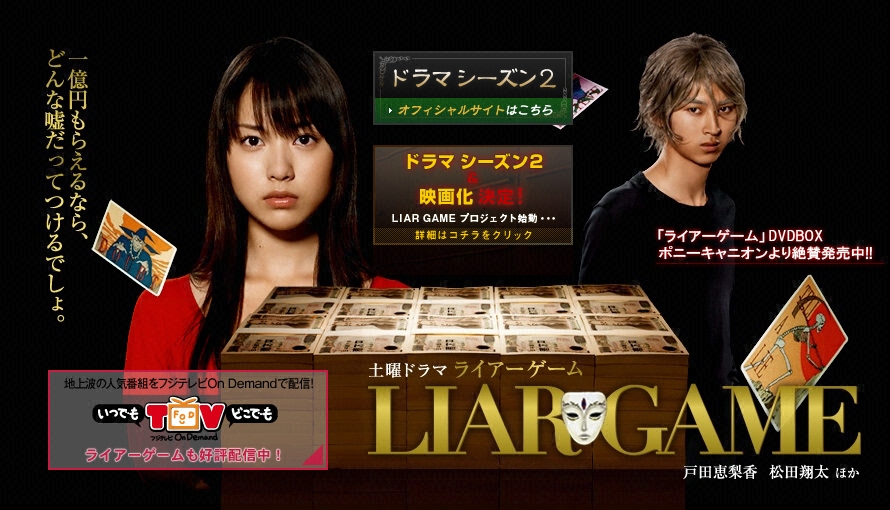 Based on the manga of the same name, Liar Game is an interesting drama indeed.
A college student by the name of Nao is given $1,000,000 but also finds herself a new player of the Liar Game; a game where everyone tries to swindle each other out of large sums of money in hopes of keeping the purses themselves. The losers end up owing the creators of the Liar Game the same amount that they were given.
In over her head, Nao joins forces with an ex-swindler by the name of Shinichi Akiyama in order to win the Liar Game and stick it to the creators.
If you like mind games, you'll like Liar Game. It's a unique show that is sure to keep you hooked every episode. If you really dig Liar Game, there's also a Korean version as well.
7. Boys Over Flowers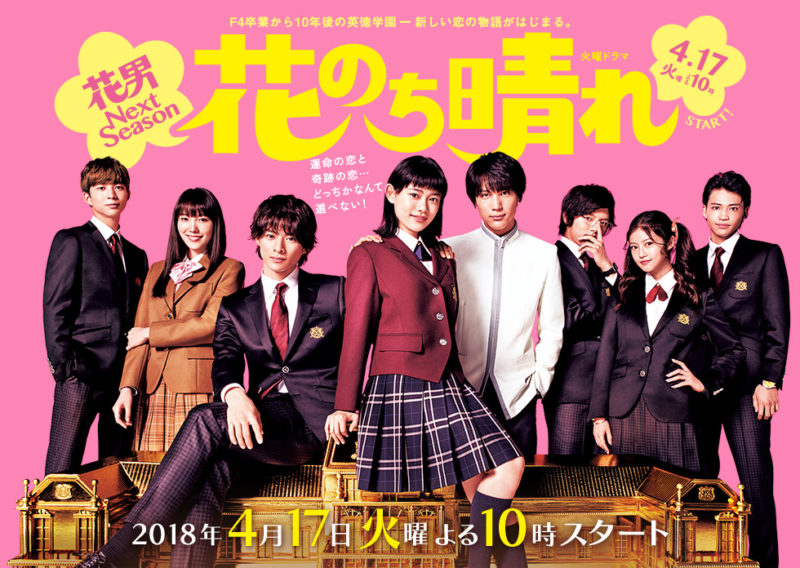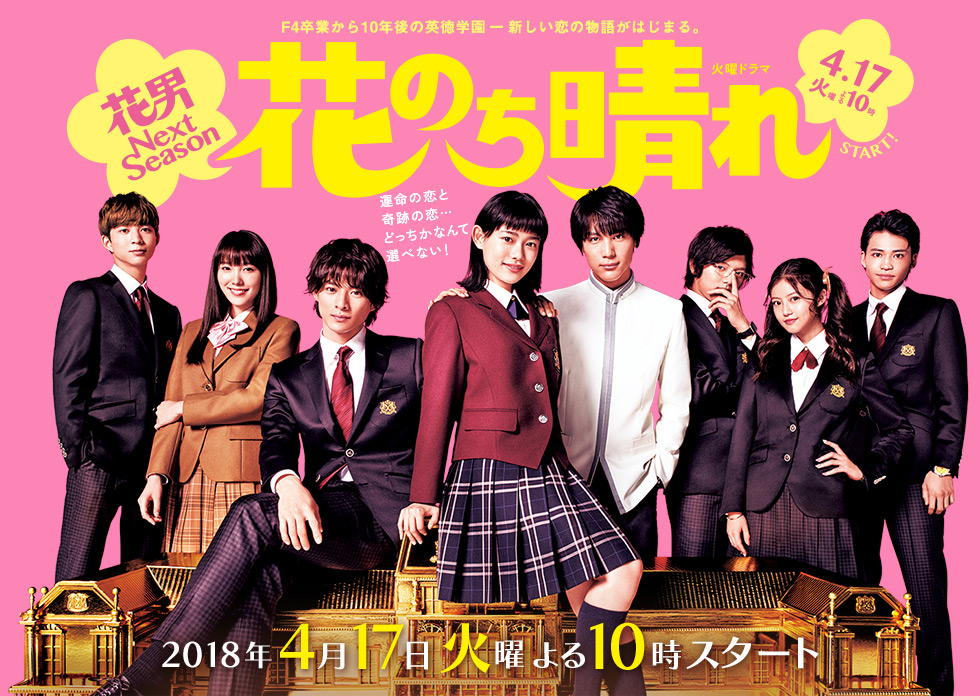 Hey, I thought this was a Japanese drama list, not a Korean drama list! Well, you'd be correct in your thoughts. However!
Boys Over Flowers may be a classic Korean drama, but the show is based on a Japanese manga, and of course, a Japanese drama of the same name was made!
Since it is based on the same manga, the premise of the Japanese version of Boys Over Flowers is largely the same as the Korean version.
That doesn't mean it's not worth watching! Like its Korean brother, the Japanese version of Boys Over Flowers is a classic in its genre and a must-watch for Japanese drama enthusiasts.
6. Ikebukuro West Gate Park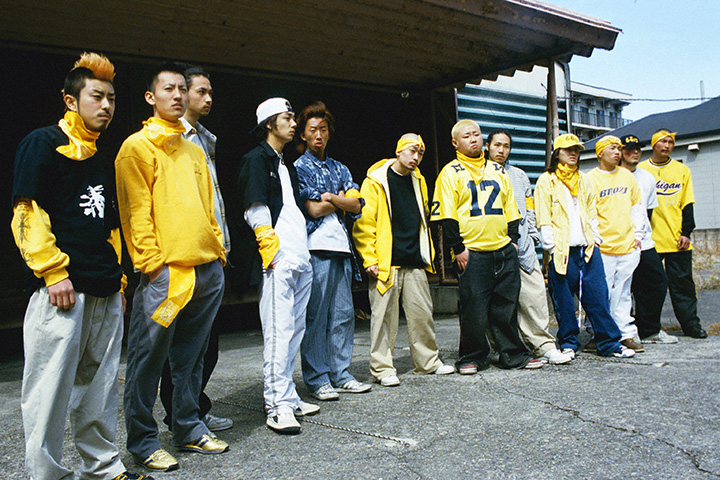 Before we delve into some details, we'd like to point out that Ikebukuro West Gate Park is a very mature drama with some very dark themes. Keep that in mind if you're more inclined to watch more lighthearted dramas.
Ikebukuro West Gate Park starts off with 21-year old delinquent Makoto. He and his friends spend a lot of time in Ikebukuro West Gate Park, but everything changes when a girl named Riko is raped and murdered.
Having been pinned by the police as the culprit of the crime, Makoto gets into a nasty encounter with the police before he is released. Upon his release, Makoto decides to find out what really happened to Riko. His actions, for better or worse, lead to Makoto developing a reputation in Ikebukuro.
An intense drama all the way through, Ikebukuro West Gate Park is the go-to drama for exploring the darker side of Japan, exploring themes like delinquency, Yakuza, drugs, and violence. The show also features Ken Watanabe in a prominent role before he broke out in Hollywood as a film actor.
5. Summer Snow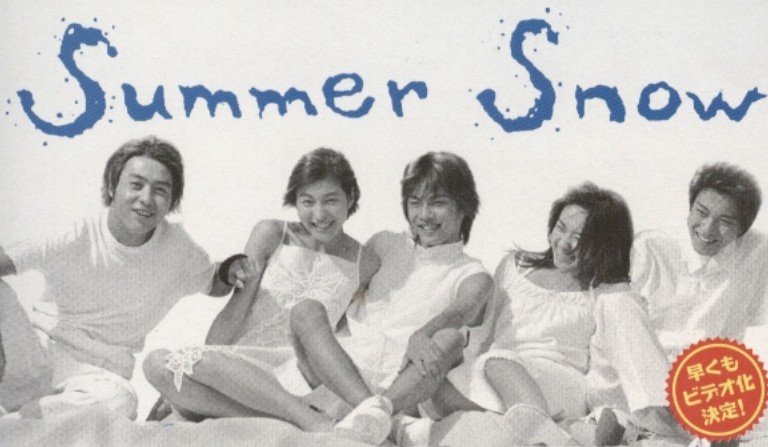 Summer Snow stars a young man named Natsuo who has more than his fair share of burdens for a 21-year old. His parents have both died, leaving him to take care of his two younger siblings as well as run a bicycle shop.
Natsuo soon forms a friendship with a woman named Yuki, who he is able to confide in and really say how he really feels. As they start spending more and more time together, their friendship soon blossoms into something more. However, there is one big problem; Yuki suffers from a heart condition.
Summer Snow is a relatively simple, but gut-wrenching story detailing the trials and tribulations of two strong people who end up finding each other. We don't want to spoil too much with this one. You should just binge watch it yourself!
4. Producing Nobuta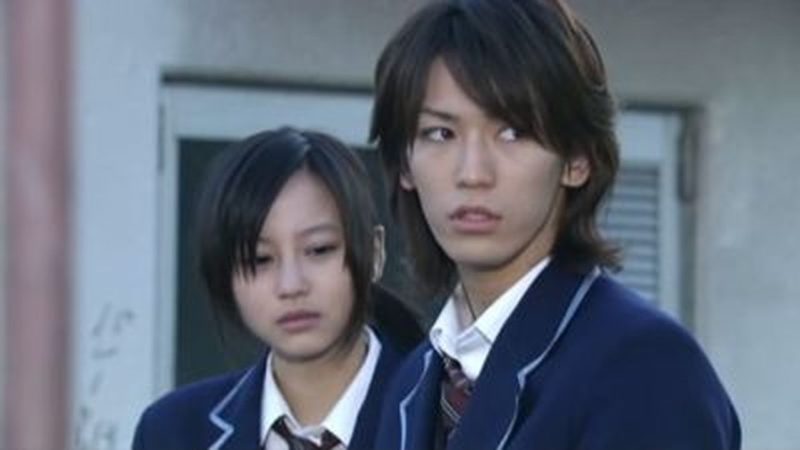 Producing Nobuta revolves around three main players: Kiritani Shuji, Kusano Akira, and Kotani Nobuko. Shuji is the most popular kid in school, Akira is something of an outcast, but also filthy rich, and Nobuko is a reclusive girl who gets bullied.
In order to spice up their last year of high school, Shuji and Akira decide to team up in order to make her the most popular girl in school.
Renaming her Nobuta after agreeing to their plans to "produce" her, the three of them find themselves on a quirky journey. Initially, the three have little to nothing in common, but as they spend more time together, a genuine eventually starts to form.
Producing Nobuta is one of the best Japanese dramas around, especially in the high school sub-genre and a classic that everyone should watch.
3. Gokusen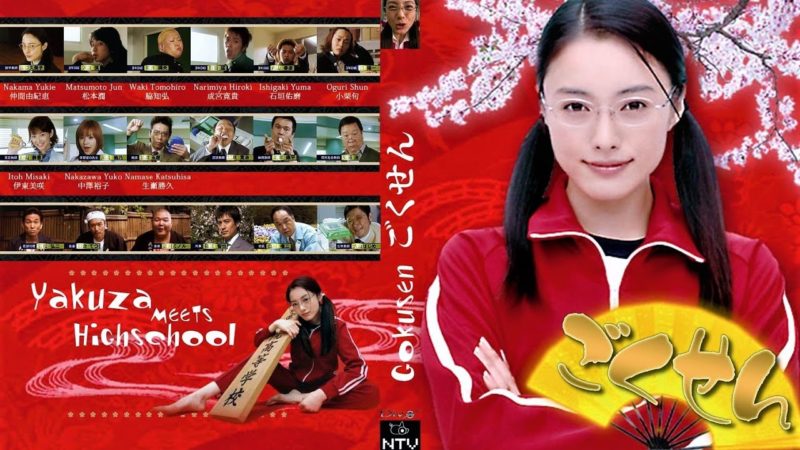 Kumiko Yamaguchi is a Yakuza princess who doesn't want her throne. Since both of her parents have passed away, the 23-year old Kumiko is slated to take control of the Yakuza family after he grandfather passes the reins to her.
However, Kumiko wants to become a teacher instead and joins Shirokin Gokusen as a home teacher. Her class is full of delinquents; just the kind of kids you'd expect her to be around had she joined her family's Yakuza.
Thanks to her optimism and Yakuza upbringing, Kumiko is able to not only get her class under control but also imparts invaluable life lessons onto them that will last beyond their academic careers.
There are three separate series of Gokusen for you to enjoy, and all of them are enjoyable. We can't really say which live-action adaptation is the best one.
2. 1 Liter of Tears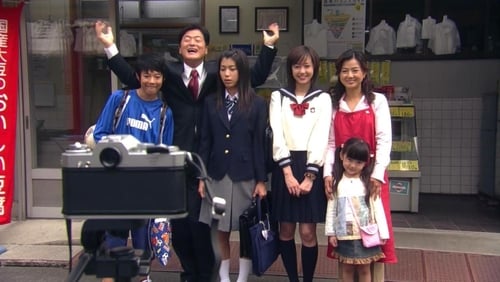 If there was ever a dead-accurate name for an Asian drama, it would be 1 Liter of Tears.
1 Liter of Tears tells the true story of Aya Kito. An ordinary 15-year old girl with her whole life ahead of her, things start to change when her body begins to act abnormally.
Her parents take her to the doctor where they are told that Aya suffers from spinocerebellar degeneration; a rare disease that will eventually cause Aya to lose her ability to walk, talk, speak, write, eat, and eventually, her life.
Covering 6 years of her life and her inevitable fate, 1 Liter of Tears details Aya's life as she slowly loses her ability to do anything. Although her body begins to fail her, her mind remains intact, and she uses a diary to chronicle her life until she is no longer able to hold a pen.
1 Liter of Tears is the tale of a brave girl who faced an inescapable face as best she could, deciding to live her life while she still had it.
1 Liter of Tears is sure to make even the most stone-hearted of people shed more than a few tears as they watch a painfully tragic story.
1. Great Teacher Onizuka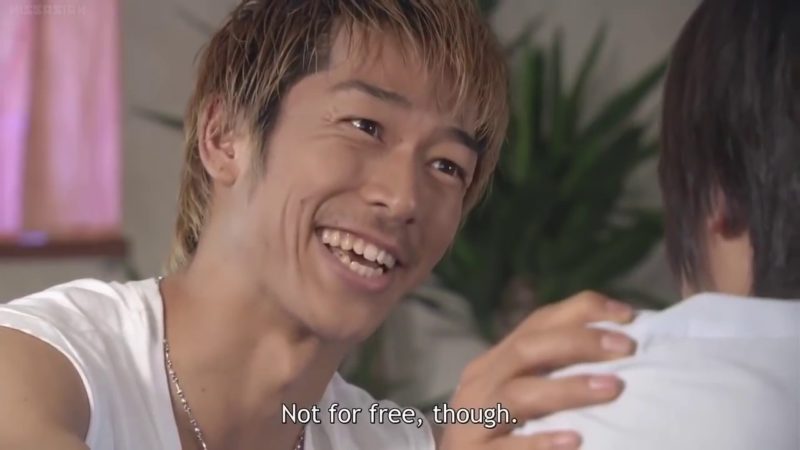 Topping our list is the one and only Great Teacher Onizuka.
Based on the manga of the same name, Great Teacher Onizuka stars Eikichi Onizuka, an ex-motorcycle gang member, and current high school teacher.
If you don't know anything about the manga, just know that GTO is a hilarious adventure that shows Onizuka imparting wisdom onto his rowdy students with his unorthodox ways.
You could consider the show to be a bit cheesy and over the top, but this is intentional. GTO is absolutely ridiculous and it's better that way.
Great Teacher Onizuka has three separated live-action dramas, however, the original 1998 drama is the only to watch as it is the best version. It's funny, it's weird, and it's one of a kind.
Hopefully you've enjoyed this list of the best Japanese dramas.
This article was written by a freelance writer.
---
Related articles:
Top 10 Best Japanese Movies Of All Time
15 Weirdest Japanese Game Shows That Will Blow Your Mind
Best Carnival Games: 8 Great Carnival Ideas To Choose From
Stranger Things 3: Who Was The American In The Post-Credits?
Top 11 Shows Like Once Upon A Time You Can Watch Today
9 Fun Things To Do At Asakusa (Tokyo, Japan)
Hakone Day Trip – Round Course (Japan)
Top 15 Cartoon Shows of All Time [Updated 2019]