Considering that Teamfight Tactics hasn't even been out for a couple of months yet – the game only went live on June 25 following a run on the PBE starting on June 18 – the game is still very much in its infancy and players are currently experimenting on which champions, compositions, as well as items are the best.
With changes and hotfixes being applied constantly, figuring out what works best in Teamfight Tactics becomes even more difficult.
Even so, there have been enough matches played to serve as evidence to help us gauge the strength of each item that's currently available in the game.
Read on below to know more about which 10 items in Teamfight Tactics we think are the best.
Read also: Top10 Best Champions In Teamfight Tactics
1. Dragon's Claw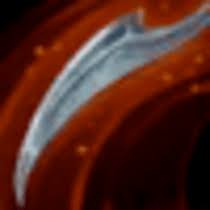 This might be quite the controversial take, but we stand by just how powerful the Dragon's Claw is, especially since most players seem intent on running sorcerer lineups.
Giving wearers near-full magic resistance (+83% magic resistance), Dragon's Claw can make tanky champions like Gnar even more of a pain to deal with. Paired with another incredibly powerful item like Phantom Dancer (more on this later), and you've got a nigh-unkillable champion that's ready to one-vs-nine enemy teams at a moment's notice.
They say that a good defense is the best offense, and very few are better examples than the Dragon's Claw.
2. Locket of the Iron Solari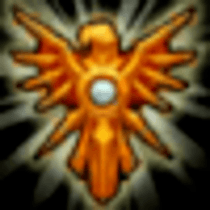 The Locket of the Iron Solari is a bad item … on its own.
Stacked together on one target, however, and you've got one of the most overpowered items in Teamfight Tactics.
Even when you don't combine the Locket of the Iron Solari with a sorcerer lineup, you're still going to be quite the nuisance for enemy teams.
But, if you want additional firepower, going full sorcerer with multiple instances of the Locket of the Iron Solari is a sure fire way to utter destruction.
Just be careful about enemy compositions with magic-immune and magic-resistant units.
3. Spear of Shojin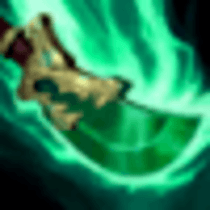 Until assassins are nerfed out of the meta, the Spear of Shojin will remain a top-tier item.
But, what does it do exactly? As per the description, "after casting an ability, wearer gains 15% of its max mana per attack", which isn't really that much all things considered.
But, then, you think about the DPS monsters that could potentially abuse such an ability, like, for example, Akali, Pyke, Aurelion Sol, and Lulu, and you'd understand why an item so simple can rank so high on our list.
4. Phantom Dancer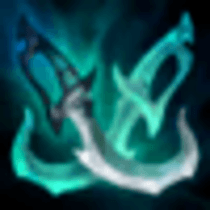 Have you ever heard of the phrase, "the rich gets richer"?
Well, in the Phantom Dancer's case, it's the tanks that get tankier.
Granting wearers the ability to dodge all Critical Strikes in Teamfight Tactics, you definitely don't want to be the attacker of any champion who's wearing a Phantom Dancer. If you are, then good luck.
As already mentioned earlier, the Phantom Dancer is best paired with another defensive item in the Dragon's Claw for tanks.
If you do that, then may god bless whoever is unfortunate enough to have to take the wearer down. But, there are other applications for the Phantom Dancer too, such as when you want to make squishy glass-cannon champions live longer and be less prone to assassins who will target them if you try to hide them on the backlines.
5. Force of Nature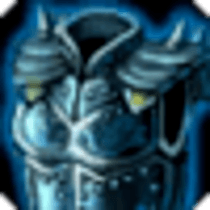 Force of Nature is the closest thing to a no-brainer item choice in Teamfight Tactics, and for good reason – it's an excellent all-around item that will come in handy at all points of the game.
While Force of Nature might not necessarily feel strong early in the game, the benefit of having an extra unit just cannot be overstated. This is especially true late in the game when every champion counts and a synergy or two could mean the difference between a win or a loss.
6. Rapid Firecannon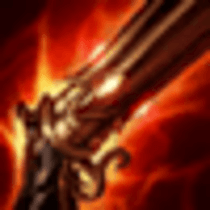 Glass cannon carries are pretty powerful in Teamfight Tactics, but they're also very prone to assassins.
Rapid Firecannon can help change that.
Just equip your Draven or Nidalee or Tristana with the Rapid Firecannon and watch as your glass cannon becomes literally untouchable while being free to do damage from the relative safety of your backlines.
As an added bonus, the Rapid Firecannon counters the effects of Phantom Dancer.
7. Titanic Hydra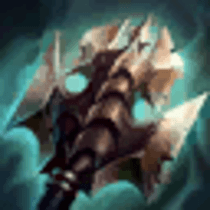 The Titanic Hydra is a pretty niche item in Teamfight Tactics that's more interesting than it is powerful, but make no mistake, it does pack a wallop.
Worn by the right champions, the Titanic Hydra can help one unit clear an entire enemy lineup with very little help.
Even if that scenario requires quite a bit of set-up (and luck), the fact that the Titanic Hydra can make that happen warrants it an inclusion on our list.
8. Zephyr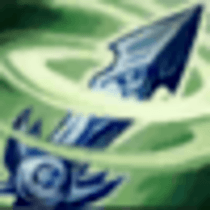 The Zephyr is one of the most straightforward items in Teamfight Tactics – it literally lets you control a specific target.
Borderline overpowered when used properly, the Zephyr will allow you to take of those pesky Pykes and Aurelion Sol's and make it easier for you to put them in their places.
9. Bloodthirster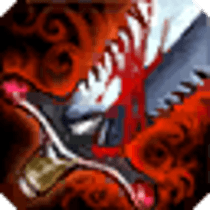 Another niche item, the Bloodthirster lands a spot on our list simply because of how powerful Draven is (among others) in the current meta.
Allowing wearers to both deal a lot of damage and heal, the Bloodthirster is the ultimate cherry on top of the proverbial cake for a damage-oriented, protect-the-carry style lineup composition in Teamfight Tactics.
10. Frozen Heart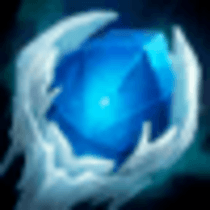 Items that don't let champions wreak havoc and do a lot of damage are severely underappreciated in Teamfight Tactics.
Let us help subvert that notion by shedding some light on how wonderful the Frozen Heart is.
The ultimate anti-carry item in Teamfight Tactics, the Frozen Heart will prevent your team from falling victim to hyper carries and assassins alike.
Put the Frozen Heart on your tankiest champion and your lineup should be set.
Honorable Mentions
Infinity Edge – the Infinity Edge is similar to the The only difference is that, where the Bloodthirster makes certain champions like Draven seem overpowered, the bonus that the Infinity Edge isn't even enough to make it better compared to other alternatives.
Thornmail – the Thornmail is the perfect counter to damage-oriented lineups, which is pretty much every composition in Teamfight Tactics. If you need any reason to beef up your frontline even more, the Thornmail is a great supplementary item. Unfortunately, its effects are not powerful enough on its own to make it a must-buy.
Zeke's Herald – One of the earliest victims of the nerf hammer, the Zeke's Herald no longer gives enough of a boost to make it a no-brainer pick-up for auto attack compositions that rely so much on having high attack speed. But, if you're intent on going the attack speed route, you might as well pick one up for your team.
Morellonomicon – After being recently nerfed, the Morellonomicon is no longer one of the best items in Teamfight Tactics. It's still a worthy pick-up though, especially if you find yourself going up against Nidalee.
What Are Items You Should Avoid in Teamfight Tactics?
While most items in Teamfight Tactics are worth buying, there are a handful that's just simply not worth your item and effort.
Items such as the Guardian Angel, Cursed Blade, and the Luden's Echo, simply aren't worth the time of your time. The same goes for Warmog, as well as Statikk Shiv, which although might come in handy at times, are better off being skipped.
Other noteworthy items in Teamfight Tactics that you might just want to avoid outright include Hush, Sword Breaker, as well as Sword of the Divine.
Invest in these items at your own risk.
The Best Items in all of Teamfight Tactics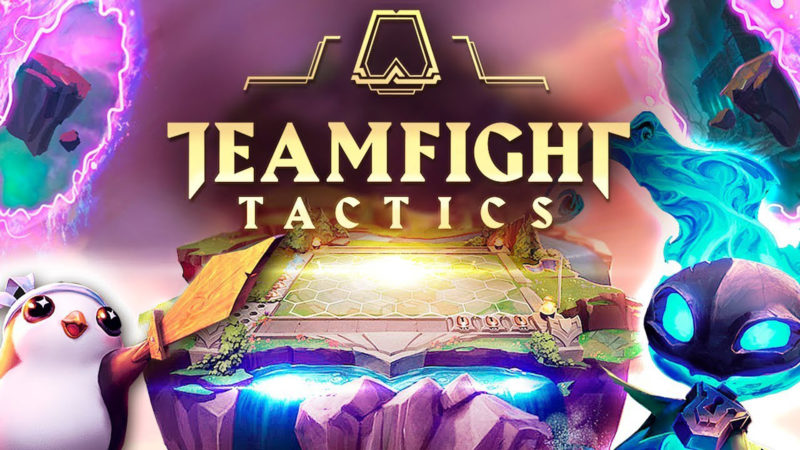 Constantly changing, chaotic, and random, Teamfight Tactics is not the type of game where it's easy to rank which items are better compared to others.
Unlike with its champions though, it's easier to pick up items that have more uses in far more situations than those who are far too situational to even be worth picking up, which is how we came up with our list.
Just keep in mind, our list of the best items in Teamfight Tactics is by no means definitive.
This means that you're free to voice your opinion on items that you feel deserve to be ranked. More importantly, the rankings might still change in the future. This is especially true with Riot Games seemingly intent on making sure that Teamfight Tactics constantly receives new items, hotfixes, and tweaks, all in an effort to help keep the gameplay fresh and the audience entertained.
Already, we're at patch 9.14B, barely a week after 9.14 was released.
Given their current pace, it won't be a surprise if Teamfight Tactics looked drastically different in the next few months.
With that said, feel free to take our list as more of a guide of sorts to help you come up with your own rankings as you start playing Teamfight Tactics more and more.
This article was written by a freelancer.
---
Related articles:
Mobile Legends Adventure: How To Get More Diamonds
The Best GBA Games Of All Time
Top 25 Best SNES Games Of All Time
Top 10 Best Dota 2 Heroes For Beginners
Best League Of Legends Champions For Beginners