Nearly seven decades and a little over than 30 feature films later, and still, Godzilla remains relevant.
The giant walking weapon of mass destruction has been a natural at fascinating fans from all over the world, having been featured as both the protagonist and antagonist, both of which he's been equally good at.
But, as much as most people have known Godzilla from the feature films, Godzilla has actually made for its fair share of quality video games as well.
Having said that, and with Godzilla: King of the Monsters still fresh from the minds of everybody, we've decided it would be a great time to shed some light on some of the video games that Godzilla has been prominently featured in.
As you would expect, they're not all that great. Some have been, but much like the films, some not so much.
Either way, regardless of whether these Godzilla video games were good or not, they managed to capture the monster's spirit all the same.
With that said, here are some of the best Godzilla games ever released, ranked from the worst down to the very best.
7. Godzilla (2015)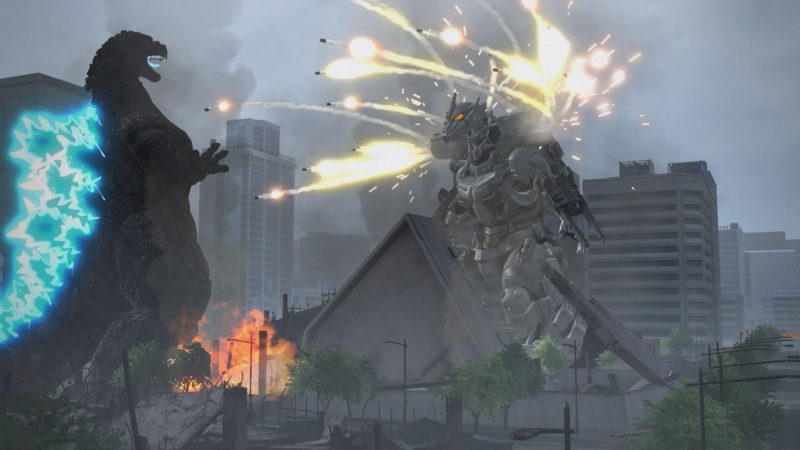 Available on: PlayStation 3 and PlayStation 4
Two things first come to your mind after taking a look at 2015's Godzilla video game.
First, is that you'd think that this is a genuinely good video game, given how recently it was made and how much more technology is available in a developer's hands these days. Second, is that you probably one of those who bought it because you thought that it was a movie tie-in.
Both of those things are unfortunately wrong.
The 2015 Godzilla game isn't a tie-in with the 2014 movie. Not even close. Instead, the game was based off of the Japanese-only release, Godzilla VS, and it's safe to say that the game was plain awful.
Visually, 2015's Godzilla video game looked more like it belonged to a generation or two ago than it did in this current generation. It just looked the part – bad.
The lack of co-op gameplay, tanky controls, and poor design, as well as execution, only made things worse for 2015's Godzilla.
If it's any consolation, the 2015 Godzilla video game lets you trash cities and fight as more than just the big ol' lizard himself.
Still, if you can, avoid playing this game at all costs – just save yourself the trouble.
6. Super Godzilla (1993)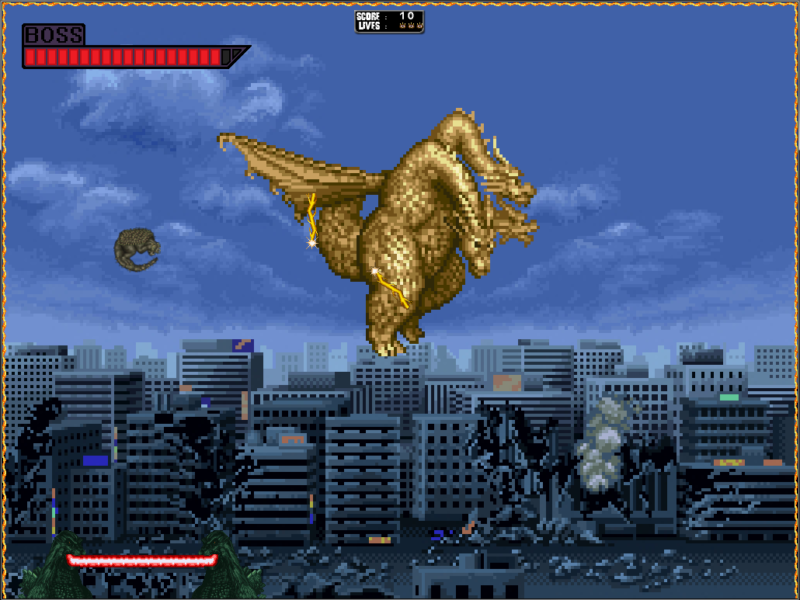 Available on: Super Nintendo Entertainment System (SNES)
Super Godzilla was like an older version of the 2015 Godzilla game.
It was great, because you were still smashing stuff like Godzilla. But, outside of that, it doesn't really offer anything else.
In fact, it didn't really feel like you were smashing stuff at all, and how could you when all you had to do was aim a dot anywhere around the map and Godzilla, or an animated version of the colossal monster, goes and do what you want done.
If it helps, you do at least get to use a 2D version of Godzilla once you start smashing other monsters, or get smashed if you're not that good.
As for the story, it's typical Godzilla stuff. You get to use the big old monster himself and fight against other monsters, whose powers were given to them by aliens.
Ultimately, your goal in the game is to beat the biggest and baddest of them all, which happens to be Mecha-King Ghidorah and Bagan.
Super Godzilla isn't really worth playing, especially given how its graphics have aged, but if you insist, you might find some satisfaction playing through it.
5. Godzilla: Monster of Monsters (1988)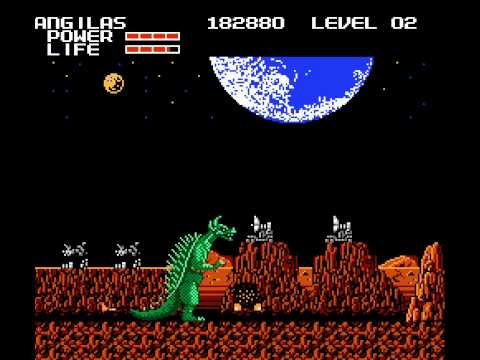 Available on: Nintendo Entertainment System (NES) and Famicom
Godzilla: Monster of Monsters, or just simply Monster of Monsters from here on forward, is a good Godzilla game, and we're not just saying that because most other Godzilla games were and are just downright awful.
Monster of Monsters was genuinely good, especially for an 8-bit title.
Monster of Monsters put players in control of the behemoth himself, along with Mothra, in a 2D side-scroller as they team up to fight against alien invaders looking to take over the other, along with other familiar Toho monsters that Godzilla have faced off against already.
Basically, Monster of Monsters was a typical arcade side-scroller, only that it featured Godzilla vs other monsters, and in typical side-scrolling fashion, players had to complete levels and defeat boss monsters in order to progress.
Monster of Monsters wasn't solely a Godzilla-based game either.
In fact, if you're a huge fan of Japanese sci-fi, you'll find other familiar monsters in Monster of Monsters as well, like Space Amoeba and Frankenstein Conquers the World, among others.
4. Godzilla: The Series (1999)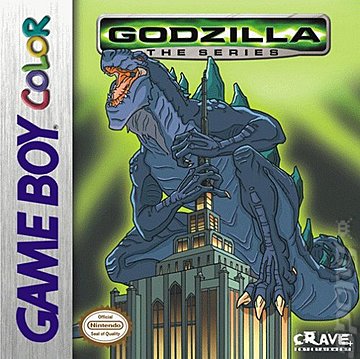 Available on: Gameboy Color
1998's infamous Godzilla film is pretty divisive.
The first Godzilla film to ever be produced by a Hollywood studio, expectations were naturally high for the film, and it kind of flunked.
Armed with a $150 million budget, the movie grossed around $379 million worldwide, which isn't half-bad, but not enough for it to not be considered a disappointment.
However, as reviled and as infamous as the movie today is, there was at least something good that came out of it, and that was the animated series that ran for about two years.
Because of how positively received Godzilla: The Series was, it eventually got a licensed video game, and it was every bit as good.
Letting players play as the redesigned King of the Monsters, the Godzilla: The Series video game on the Gameboy Color was a fairly basic side-scrolling fighter that let you duke it out against monsters, mechanical and not, everywhere you went.
3. City Shrouded in Shadow (2017) – Japan Only Release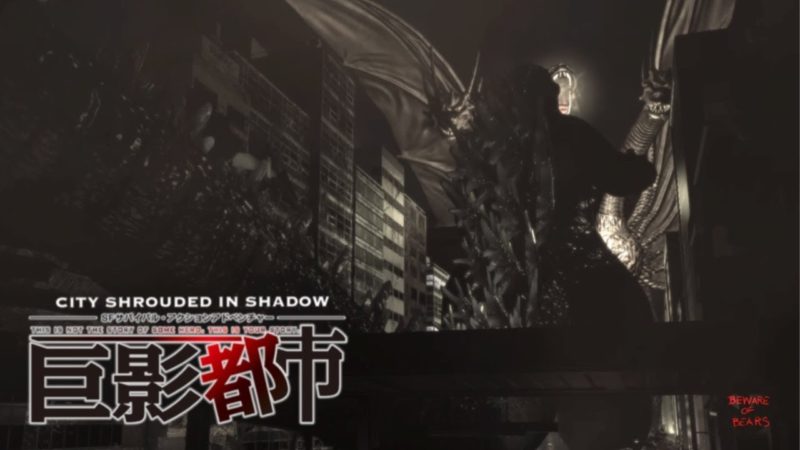 Available on: PlayStation 4
If you're familiar with the survival horror video game franchise, Disaster Report, then you definitely want to play City Shrouded in Shadow.
Technically, City Shrouded in Shadow is not a Godzilla game. Or, at least, it doesn't feature JUST Godzilla. In fact, the game doesn't even let you play as the big hulking behemoth himself.
Instead, what City Shrouded in Shadow does was that it put players in the shoes of an average person just being in the wrong place and in the wrong time, where you're baring witness to the sheer destructive power of Godzilla.
City Shrouded in Shadow's gameplay could use some work. A lot of work, to be exact. But, what it does well is that it replicates the terrifying experience of surviving against a natural disaster, or in this case, a big monster.
City Shrouded in Shadow also features other characters from Ultraman and Neon Genesis Evangelion, which is just pure icing on the cake.
The only problem though, is that City Shrouded in Shadow is not yet available outside of Japan.
If you really want to play it, you'd have to play an imported version in Japanese text and hope to God that you've watched enough anime to understand what the game's saying.
2. Godzilla: Destroy All Monsters (2002)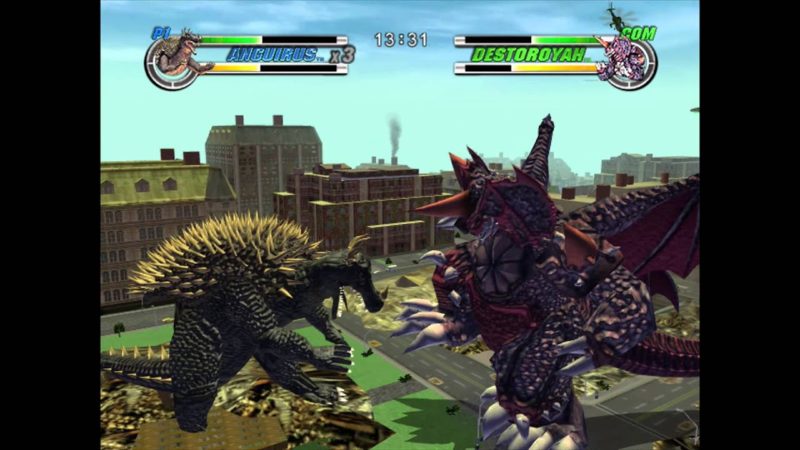 Available on: Gamecube and Xbox
From the good Godzilla games, we go to the best ones, starting with Godzilla: Destroy all Monsters.
Created by Pipeworks Software, Destroy All Monsters lets you brawl against other monsters as Godzilla as you try to free them from the controls of the Vortaak, an evil alien race hellbent on taking control of the rest of the world.
Destroy All Monsters also features some of Godzilla's most prominent enemies.
This includes Anguirus, the iconic monster that was the first to ever be shown to go toe-to-toe with Godzilla himself, as well as Orga, who appeared in Godzilla 2000.
1. Godzilla: Save the Earth (2004)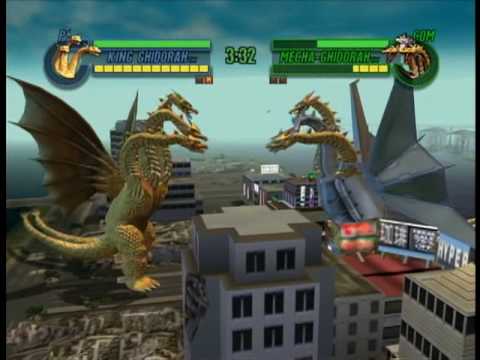 Available on: PlayStation 2 and Xbox
How do you improve upon a game like Destroy All Monsters? Well, you can start by introducing new modes, mechanics, as well as monsters to the roster.
With Mothra, Jet Jaguar, and Battra entering the foray, Godzilla: Save the Earth, or just Save the Earth, improves on Destroy All Monsters, with a story that takes place a few years into the future after Godzilla had already saved the day.
Save the Earth isn't a drastic improvement, but it's a welcome sequel with some nice additions to an already great game like Destroy All Mosters.
Because of that, we ranked Save the Earth as the best Godzilla game on our list.
The Best Godzilla Games Ever Released
As you can see, there haven't really been that many Godzilla games released. But, of the few that have been put out on the market, there are a handful that are quite memorable.
If, however, these Godzilla titles have not satisfied your need for Kaiju mayhem, you can always look to other titles featuring monsters.
Games such as King of the Monsters (1992), Earth Defense Force 2025 (2013), War of the Monsters (2003), and Rampge (1986), all have you playing as destructive and gigantic monsters, with some of their monster's designs obviously drawing inspiration from Godzilla himself.
In any case, here's to hoping that the reinvigorated fan interest and popularity of Godzilla, owing to the mild success of the two recent films, encourages developers to try their hands in developing a Godzilla video game once again.
For now, we'll have to make do with these.
This article was composed by a freelance writer.
---
Related articles:
7 Best Army Games You Can Play Today
How To Go To Thunder Bluff: Classic WoW Guide And Wiki
Godzilla Head @ Hotel Gracery Shinjuku (Tokyo)
Top 10 Best Japanese Movies Of All Time
The Best Farm Types In Stardew Valley Ranked