Gaming laptops have more advanced specifications, and this makes them quite expensive. However, you can still find a reasonably priced gaming laptop if you're on a budget.
This review narrows down the best choices available on the market.
It also contains the factors to consider before buying a gaming laptop under $700.
Note: this article may contain affiliate links.
1. Acer Aspire E 15
The Acer Aspire E15 comes with GeForce MX150. Some other impressive features include LED-backlit keyboard, IPS technology inclusion, battery backup and improved screen resolutions. The laptop can last for 3 hours when used for gaming.
However, it lasts a lot longer when it is used for any other purpose other than gaming.
It has an 8Th generation Core i5 processor with 8 GB DDR4 RAM for smooth multitasking. When it comes to graphics, the laptop has a 2GB NVIDIA GeForce MX150 card to ensure that no video or image has a rendering effect.
It also has a 256GB SSD to store and retrieve data with ease. It may be a great option for gamers who want an affordable device.
Pros
Cons

2. Asus TUF Gaming Laptop
The Asus TUF gaming laptop is known for its sleek design. The color is a mix of black and red as well. The laptop weighs only 5.07lbs and is quite thin.
If you are always on the move, this lightweight laptop may be ideal for your gaming needs. The screen is 15 inches in size with a High Definition display. The resolution is 1920 x1080.
This laptop runs on an 8th Generation i5 processor. The graphics processor is 2GB NVIDIA GeForce 1050. This means it may be able to handle all your gaming needs. The 1TB memory space is also quite impressive as it provides you with enough memory for storage.
It is also available on a faster HDD drive known as the Firecuda Solid State Hybrid Drive. With this, you may not need to buy any extra storage drives.
Pros
Cons

3. ASUS VivoBook S
The ASUS VivoBook S is ideal for both gaming and working. It comes in a stylish gray color. The specifications of this laptop make it a great gaming device.
Its screen is only 14 inches but it has a high definition display which features the WideView technology. The technology allows you to see the true forms of colors despite the angle you look from.
It also has an 8th Generation i5 processor that comes with 8GB ram. Large memory, in this case, translates to smoother running and less freezing. It is also fitted with an NVIDIA 2GB GeForce MX150 graphics card. The 256GB SSD drive also allows you to store your files with ease.
The 3.75-pound weight is another impressive feature. It is not just lightweight but is also 0.7inches thin.
It is easy to grab and take along as you go.
Pros
Cons

4. Acer Nitro 5
Gamers who want a stylish design with great functionality may find it in the Acer Nitro 5. It has matte black and red colors that give it a special feel. The colors are also vibrant as it has a 15.6-inch screen with IPS technology. It is also a full high definition laptop.
Some other interesting specs include the 8th generation i5 processor running on Windows 10, 8GB RAM and 4GB NVIDIA GeForce GTX 1050 graphics processor. This means you can run many other programs on the laptop aside from games.
It also offers an impressive memory space of 1TB on its HDD drive. This could save you some money on buying extra hard drives and it also means your laptop may work well without freezing.
Another lovely feature of the Acer Nitro 5 is the backlit keyboard which makes it look stylish while also making it easier to see the keys.
Pros
Cons

5. ASUS VivoBook S15
If the main feature you're considering is portability, then the ASUS VivoBook S15 may be what you need. It is lightweight, weighing only 3.7 pounds. It is also thin at 0.7 inches so you can carry it with ease as you go.
The 8th generation i5 processor runs on Windows 10 as well. So it works well for daily use and not just gaming.
It also has a 2GB NVIDIA GeForce MX150 graphics card which makes it suitable for playing games smoothly. Its 4GB RAM offering may not be a much as expected but it works just fine for gaming. The 1TB storage on the HDD drive makes up for this.
Despite being so light, it has a 15.6-inch screen size with a WideView system. The screen displays all colors regardless of the angle.
Pros
Lots of colors to pick from
Cons
Keys may be difficult to see

What To Consider Before Picking A Gaming Laptop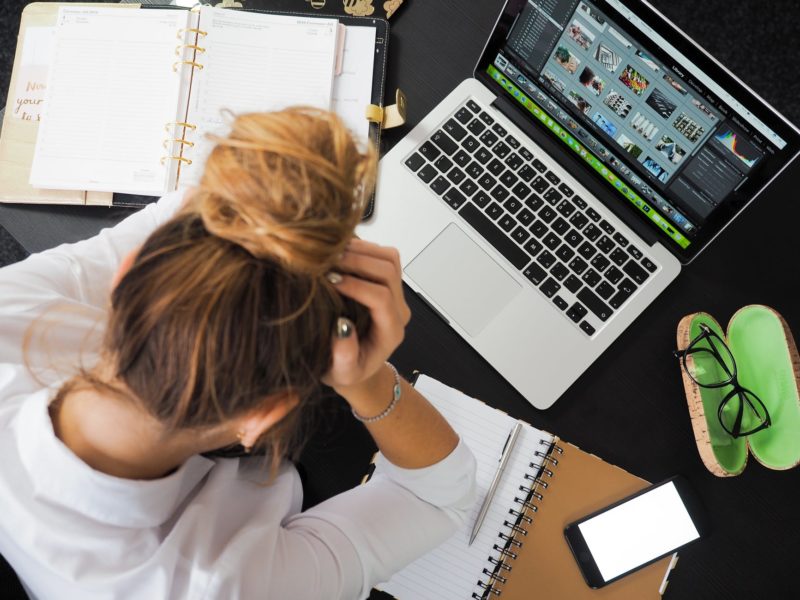 You have seen the list of the best gaming laptops under $700, now this section will highlight the factors to consider before picking one. What features make a laptop ideal for gaming?
1. Display
The display specs of a laptop is one of the things to look out for before picking one for gaming. Gaming is more enjoyable when the display quality is perfect for the activity. It can be frustrating if it does not meet the standards of quality. Most laptops in the list above have high definition displays to give gamers outstanding visuals.
2. Graphics
The graphics card on laptops produce the images on the laptop. A dedicated graphics card has its RAM as well as a processor for this purpose and it ensures that the laptop runs smoothly without slowing it down. It is an important factor because a laptop that lacks in this regard may be too slow for gaming.
Most laptops on the list above have NVIDIA systems and it makes them more reliable and smoother. The NVIDIA processors also differ so look at all the available processors before choosing one. Some include:
NVIDIA GeForce GTX 1060 – This processor is great for playing games with lots of details. It handles the imagery processing on the screen to produce a superb image. However, it is better paired with a laptop screen with a 1920 x 1080 resolution.
NVIDIA GeForce GTX 1050 – This processor is more common than others as you can see from the list above. It provides excellent frame rates so your game doesn't lag while you play.
NVIDIA GTX 1070 – The NVIDIA GTX 1070 comes with more power for gamers who want a higher performing processor. The processor produces excellent frame rates while letting you play games with great graphics. It is suitable for VR systems as well for a more immersive experience.
NVIDIA Nvidia GeForce MX150 – This processor is a mid-range GPU for gaming laptops. Its performance is similar to the GTX 1050(2GB). It allows thinner laptops to run applications such as games faster without zapping much power.
3. Portability
If you are after portability, you need to consider the weight and size of the gaming laptop you want to buy. Most portable laptops have a 15-inch screen size, some are even smaller. However, if you want portability, you should not get a laptop that is larger than 18 inches.
This is because it could be difficult to move the device around. A larger laptop is better left at home where there is enough desk space for it. Most of the laptops in the list above are around the 15 inches range and are great for both home use and otherwise. They are also a lot lighter than usual for easy movement.
However, if you prefer a much smaller sized laptop, then you can consider the ones that are 13 to 14 inches in size. These could be more portable when you move around. The only drawback in this selection is that small laptops may be unable to handle the games. Larger laptops are more suitable for gaming as they are built to meet the standards and needs of gamers.
4. Storage
Less storage space means more lagging. This is why you need to consider the storage space a laptop has before picking a gaming laptop. Laptops that have SSD storage may be ideal for gaming. The reason for this is that they operate faster and don't take long to load. Also, storage of 1TB is suitable for gaming.
From the review, some devices have both SSD storage and hard drive. This can save users a lot of money since they won't need to buy extra hard drives to save all their games and files.
Conclusion
There are so many mid-range gaming laptops on the market. So, when you want to pick one, consider the display, graphics, portability and storage. Compare the specifications from the reviews above to choose one that suits your needs.
Some people prefer to buy popular brands, while others prefer any brand that offers what they need regardless of the brand name.
Regardless, you should be able to find a good laptop you can purchase below $700 in the list above.
---
Related articles:
Best Gaming Laptops Under $600 You Can Buy Today
8 Best Electric Guitars Under $1000 You Can Buy Today
Best Laptops For Streaming And Buying Guide
7 Best Gaming Laptops Under $800 You Can Buy Today
Fallout 4: How To Get More Settlers To Your Settlement
Top 9 Best Free Horror Games Out There
Best Hard Shell Luggage You Can Buy Today
Best Gaming Chairs – Top Ten Picks [Updated 2019]