Cloud gaming is nothing new. It's been here for a while. However, apart from being teased as the "next big thing" by many hopeful tech companies, it's never really stuck and become mainstream.
Until now.
Google's involvement is nothing to sneeze at. They're one of the leading tech companies in the world. They have the money and know-how to figure out most if not all of the potential hurdles that has held back cloud gaming from becoming mainstream over the years.
In fact, Google's already done some pretty big things for the Stadia. For example, unlike other cloud gaming platforms, you can stream or play games even without a PC or a console.
Not only that, Stadia also has a couple of noteworthy launch titles, which is why we're here today.
Below, we celebrate the launch of the Google Stadia by rounding out some of the best games that's available on the newest cloud gaming service today.
10. Samurai Shodown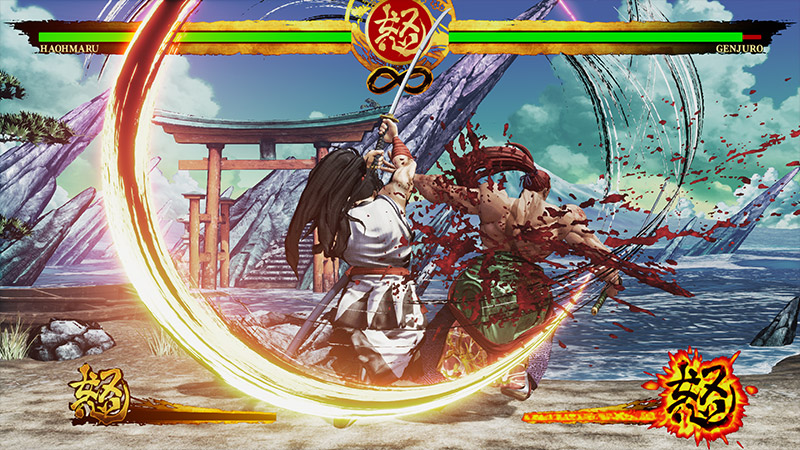 When you talk about fighting games, the first names that will come up are either Street Fighter, Tekken, and/or Mortal Kombat.
It is only when you talk to people who actually lived and played video games much through the 90s that you'll hear someone say Samurai Shodown.
But even though it's not a household name, Samurai Shodown is a notable title that deserves a shot to be introduced to the modern gaming audience.
Thankfully, 2019 saw the release of Samurai Shodown.
The latest Samurai Shodown release in at least a decade, and the most notable in at least twice as long, 2019's Samurai Shodown does an excellent job of bringing the franchise's classic fighting style in a modern package.
Sure, it's not perfect. The game's story mode definitely doesn't belong to the current era. However, as a technical fighter with surprisingly deep and complicated mechanics, as well as a cast of memorable characters and a combat system that caters to players of all skill levels, Samurai Shodown is a must-play on all consoles, including the Google Stadia.
9. Destiny 2: The Collection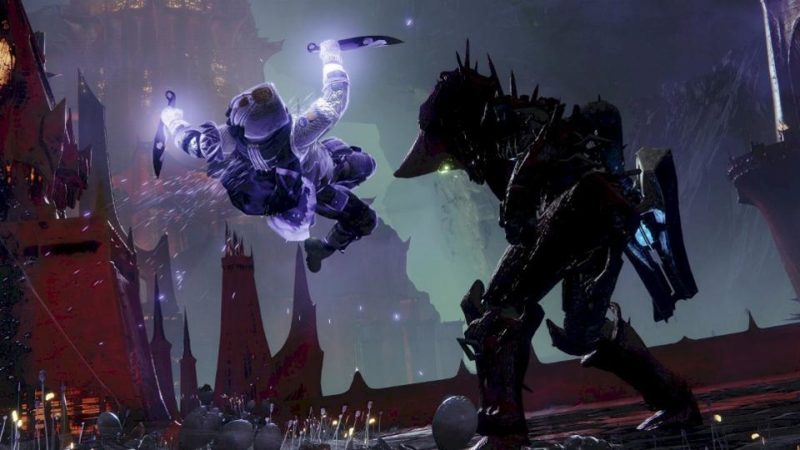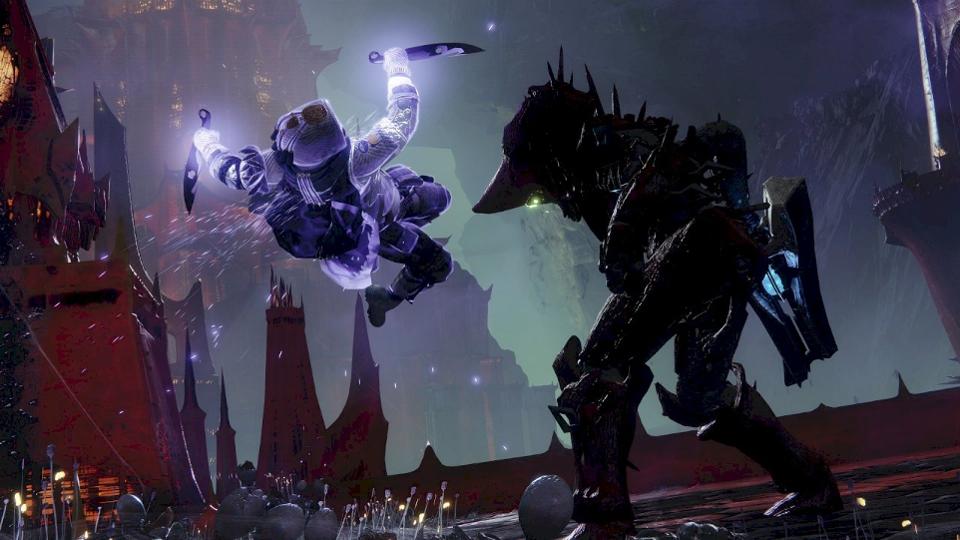 Released in 2014, the Destiny franchise has quickly become one of the most iconic titles of its generation. Although divisive, one could not deny just how much fun the lore-heavy online shooter is to play, which is why, just three years later, Destiny 2 arrived to up the ante and improved on its predecessor.
Destiny 2 was a massive improvement on the lucrative shooter. The story, for example, was much better this time around, more fleshed-out and immersive.
However, Bungie made sure not to stray away from what really made Destiny so good — the first person gun gameplay.
To date, Destiny 2 enjoys a strong player base. This is only going to grow with the introduction of the Google Stadia into the foray.
With so much content already available, those who are new to Destiny 2 will definitely find more than their fair share of things to do.
If that's not enough, the Shadowkeep DLC is also available, adding even more hours of fun to be had for both older and newer players alike.
8. Final Fantasy XV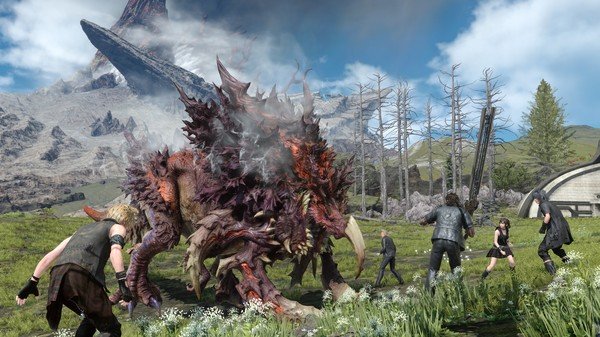 Years after the hype died down, Final Fantasy XV arrives on the Google Stadia.
Now that we know what we know about Final Fantasy XV, we can safely say that it's not the must-buy title that it was billed as prior to release.
But if you take away the expectations, Final Fantasy XV isn't a bad game. If nothing else, it's far from the worst Final Fantasy title to be ever released.
The ultimate road trip with your bros disguised as a Final Fantasy game, Final Fantasy XV is a respectable RPG with a fun cast of characters and a deep combat system.
7. Football Manager 2020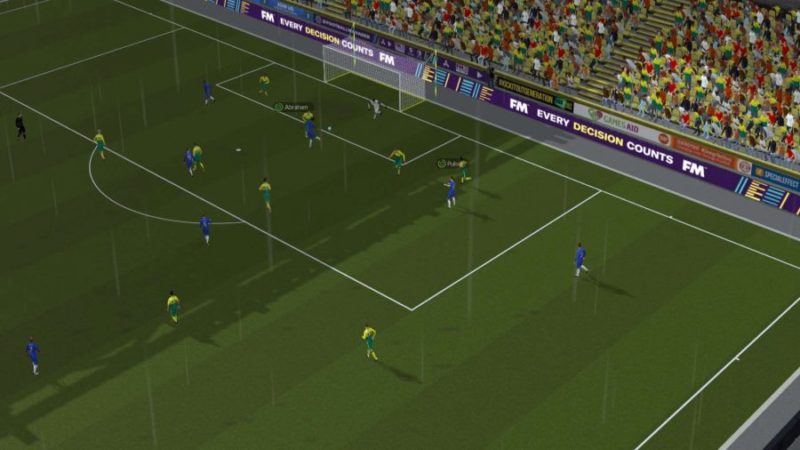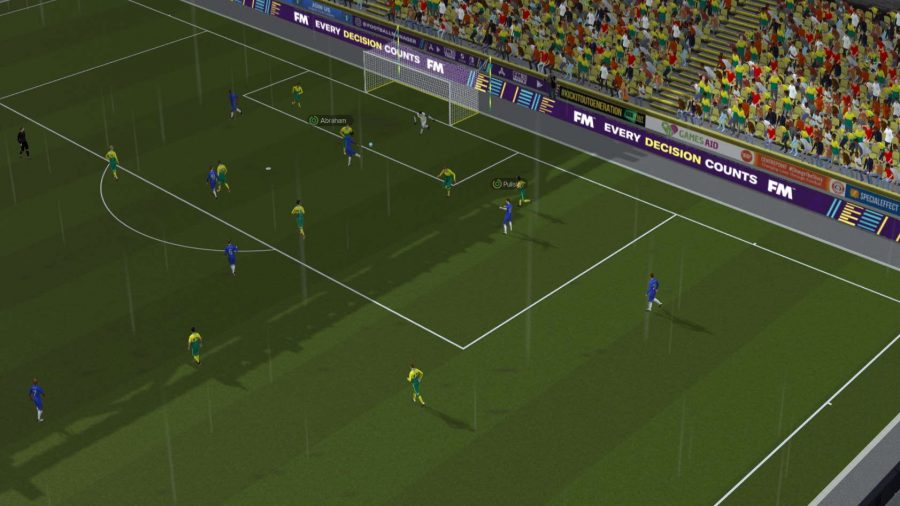 If you have ever wanted to live out your dreams of becoming a football manager, Football Manager 2020 is the closest that you can get to living it out yet.
Football Manager 2020 is the most detailed in the franchise. This is high praise for a franchise that's so often praised for the amount of detail in the game.
The game comes with plenty of added features that make it really feel like you're actually in control of your own football team. For example, there's the ability to set a code of conduct for your team to follow.
Not to mention, the Development Centre, where you can scout youth prospects.
The much-improved graphics also makes Football Manager 2020 easy on the eyes.
A perfect game to play on the go, especially if you're a football fan, Football Manager 2020 is a must-play on Google Stadia.
6. Mortal Kombat 11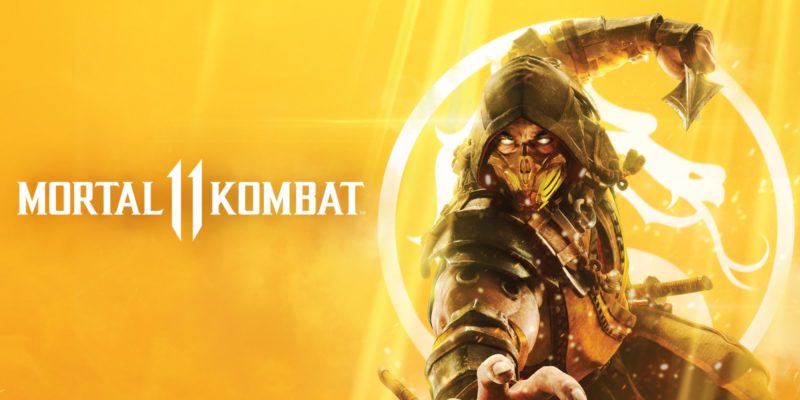 Mortal Kombat 11 is a no-brainer, both literally and figuratively.
The third in the Mortal Kombat reboot line of games, Mortal Kombat 11 is also the best of the three titles released so far. It brings back your usual cast of casual psychopaths, with the sort of gameplay that was actually banned back in the 90s, but even better, more responsive and deeper, as well as gorier.
Hardcore veterans will definitely love the chance to be able to play Mortal Kombat 11 anywhere there is internet action.
But even if you have no plans of fighting against other players online, Mortal Kombat 11's single-player campaign and gameplay are more than enough to keep you occupied for hours on end.
5. Thumper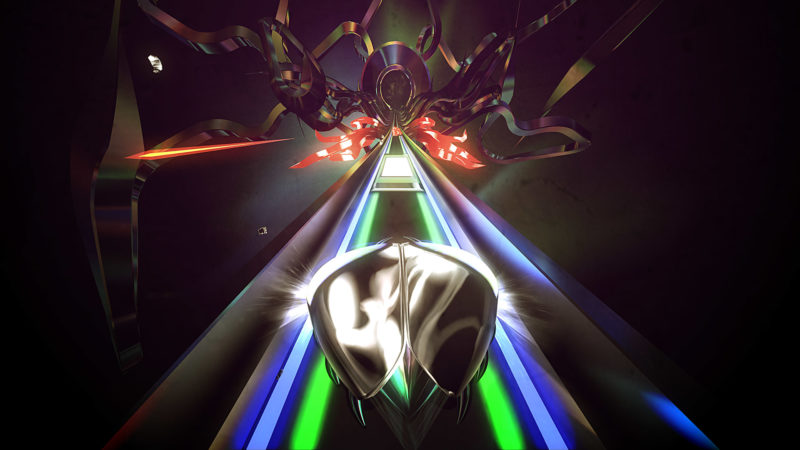 The lone indie title in our round-up, Thumper rightfully deserves this high of a ranking.
Mind you, it's not just out of pity. Rather, it's because Thumper is genuinely good, delivering on its "rhytm-violence" genre definition. In it, you play a beetle (to be honest, we're not quite sure what insect it is) who's just trying to weave its way through a bad trip.
In a way, Thumper is kind of like Guitar Hero, but on steroids.
Fast, unforgiving, and entertainment, Thumper will have you pressing buttons properly and on time well before you know it.
4. Assassin's Creed Odyssey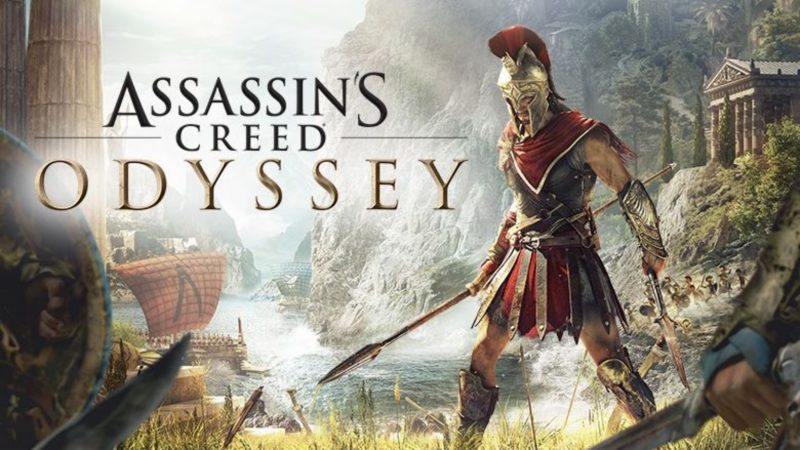 The typical Assassin's Creed formula was already getting pretty stale, and why wouldn't it? Releasing a title every year after its initial release in 2007, people were getting exhausted with having to deal with yet another Assassin's Creed title.
Thankfully, Ubisoft was smart enough to reconsider the future of the franchise (although quite a number may disagree).
The result was a pretty huge overhaul with Assassin's Creed Origins, followed by the even better Assassin's Creed Odyssey.
Completely doing away with the franchise's emphasis on believable history, Assassin's Creed Odyssey goes all in on all of the ridiculous plot lines that could have been possible all those years ago.
The result? A damn fine game that's more expansive in every which way imaginable than every game that preceded it.
3. Rise of the Tomb Raider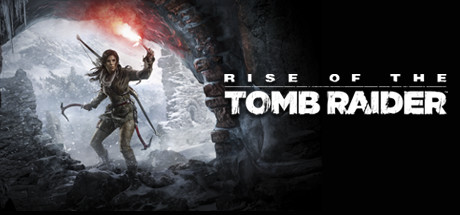 The success of the 2013 Tomb Raider signalled the return of everybody's favourite female archeologist, and while we've been lucky enough to have seen a third title already, it's Rise of the Tomb Raider that stands out as the best among the franchise so far.
Rise of the Tomb Raider took what made the Tomb Raider reboot in 2013 so great and punched it into overdrive.
From being stuck on an island while looking for the lost kingdom of Yamatai, Rise of the Tomb Raider takes players on an adventure to find the legendary Siberian City and the secret to immortality.
That's pretty much all we can say without spoiling the story much.
As an added consolation, you can play both the 2013 Tomb Raider and 2018's Shadow of the Tomb Raider on then Google Stadia to complete the trilogy.
2. Metro Exodus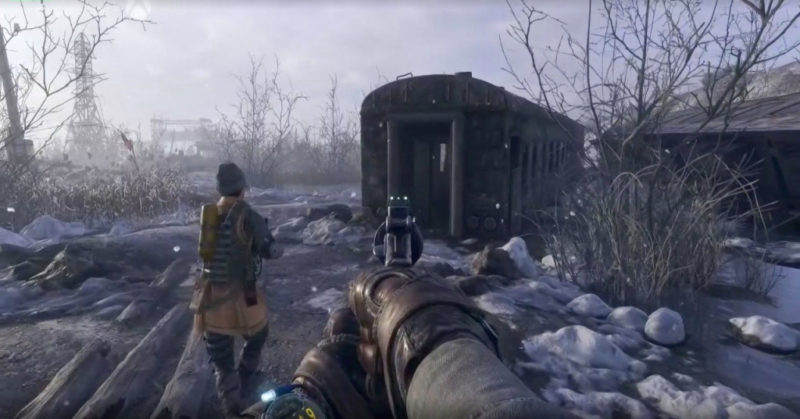 What do you get when you mix a post-apocalyptic world with stealth and FPS elements where you'll have to spend most of your time underground? The Metro franchise.
Metro 2033, Metro: Last Light, and Metro Exodus all follow the story of Artyom.
However, where once you spent most of your time underground in the franchise's first two games, Metro Exodus takes players to the lands above, which, to be honest, doesn't really seem like a good idea as you'll soon learn.
A far-cry from the more open-ended titles of today, Metro Exodus' brand of storytelling and gameplay might be linear and sometimes frustrating, but it's a ride well worth taking.
1. Red Dead Redemption 2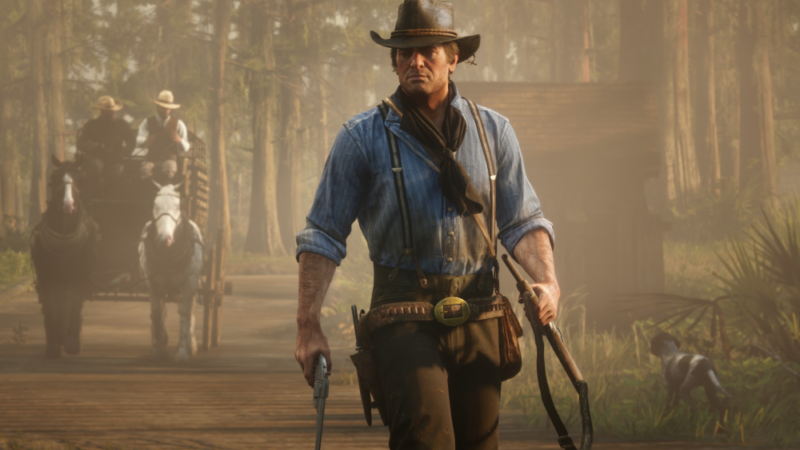 Arguably the headliner of the Google Stadio's lineup of launch titles, Red Dead Redemption 2 is then long-awaited sequel to Red Dead Redemption.
Even though it took Rockstar Games nearly a decade to release a sequel to one of their most successful titles ever, Red Dead Redemption 2 is worth the wait.
Even if the story can get a little too slow at times, it's never slow nor uninteresting enough to bore you. Instead, the slow build-up adds to the excitement and tension.
Not to mention, Red Dead Redemption 2 is a gorgeous game that borders on real.
Also, did we mention that your horse's balls shrink during the winter? No kidding. Play it to see for yourself.
Get yourself on Google Stadia Today
Is Google Stadia the Netflix for video games? Probably not. It's a cloud game service, but it's not a rental service. You don't rent the games that you play, you buy them, just as you would any other game on other platforms.
Touted as a complete game-changer, Google Stadia hasn't revolutionized gaming. Or, at the very least, not yet anyway.
But that's okay. It's only been a couple of days.
While there's so much uncertainty surrounding the Google Stadia, what we can be sure of is that the service shows some promise. The only thing that we can do now is to wait and see if it can live up to the initial expectations.
And speaking of initial expectations, if you're looking for a game that will impress you, the 10 we've rounded up are the best that the Google Stadia has to offer at the time of writing.
This article was written by Ray.
---
Related articles:
The Best Upcoming Games Of 2020 (Most Anticipated List)
Star Wars (Jedi Fallen Order): Escape The Train Walkthrough
Death Stranding: Order 41 (Building Materials) Walkthrough
How To Find Conan O'Brien In Death Stranding
How To Fast Travel In Death Stranding
The 10 Best One-Player Games Available Today