Who doesn't love a good first-person shooter (FPS) game? They're one of the most popular video game genres for several different reasons.
They don't require a lot of backstory in order to be enjoyable, they can be played (in most cases) alone, with friends in real life or friends online, and they're fairly relatable since we've all watched shootouts in movies.
When it comes to choosing the best FPS games of all time, several factors were considered.
First, in order for the list to be something you can actually use, all of these games are current. This means that you can purchase them right now, without searching eBay for an older console.
While we understand that there are many older games which could easily make this list, we didn't want to send you on a wild chase when there are so many current games we love.
Another factor we considered is popularity. This means that while you may not adore all of our picks, loads of other people do. When something is hugely popular, there's usually a reason, and we highly recommend at least giving all of our picks a shot – no pun intended!
Lastly, we considered games which weren't wildly popular but which have a dedicated, hardcore group of followers. Again, when this happens, there's usually a reason. With all the choices out there, it's easy to overlook or skip over games which don't catch your attention immediately, or which don't have a specific factor you enjoy.
Consider this list as a way to try out some games you may have passed by when they first came out – we think you'll find at least a few new favorites!
6 – Call of Duty: Black Ops 3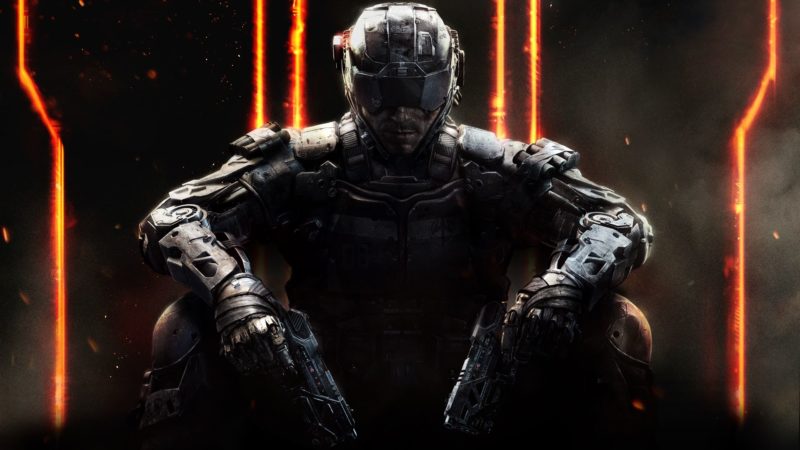 With this franchise, you can pretty much take your pick of eras. All the way from WWII to the distant future, there's a COD for every taste and preference. We love this one for several reasons. First, it doesn't restrict us by sticking to an extremely old set of weapons.
Don't get us wrong – we love authenticity. But sometimes it can feel a bit stodgy. This particular COD seems to get the balance just right, with a futuristic feel but not too out-there for fans of games set in the current era or days gone by.
We also love the zombie mode, to which Black Ops 3 was wise enough to grant a whole city of its own. This is one installment that's definitely worth trying out.
5 – Tom Clancy's Rainbow Six Siege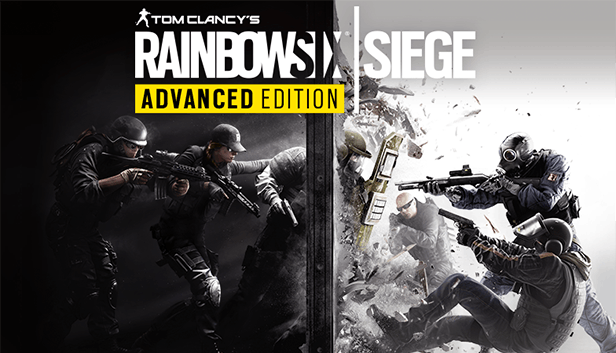 If you like an intense FPS which requires a bit of thinking and on-the-fly adapting to changing circumstances, Rainbow Six Siege just might become your new favorite throwback.
This game has a solid cult following, even though it's not on a ton of "best of" lists. There's a reason for that – this game is a rush! It's not the type of game you play at a party for kicks, unless that party happens to be made up of other like-minded FPS fans.
This is a game you can sit down with for hours on end and never feel bored. We particularly love the fact that the environments in this game are ultra-realistic – you can destroy just about everything if you try hard enough.
Fans of realism in gaming will love it, as will just about everybody who loves to blow stuff up in games – and if that wasn't you, you probably wouldn't be reading this list, now would you?
4 – Halo 3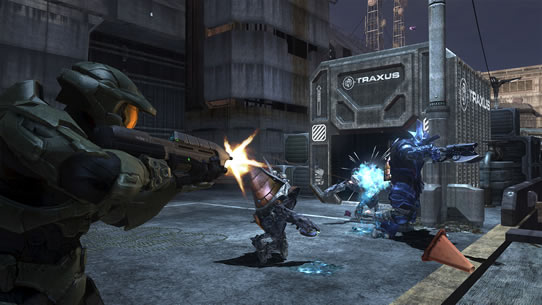 You didn't seriously think we could put together a "best of" list without including Halo, did you? This titan – and pioneer – of the genre has produced some immensely satisfying games, and may be the first FPS that you really got into back in the day.
Even as technology moved forward at psychotically fast speed and graphics got WAY better than those you'll find in this hidden jewel; it's one of our very favorites. Other games in the franchise have gotten more press, better ad campaigns and more attention, but we think this is the best of the best when it comes to an old fashioned FPS good time with a few buddies.
The landscape layout is brilliant, with plenty of blindspots, flashpoints and so much more. It has a sense of urgency which we feel lends more reality to first person shooters, and the sheer amount of stuff crammed into just eight levels is astonishing.
If you loved it way back when, give it another shot – you won't believe all the goodies you missed. If you've somehow never given it a try, it's well worth a weekend – but you'll keep on playing long after Sunday's gone.
3 – Superhot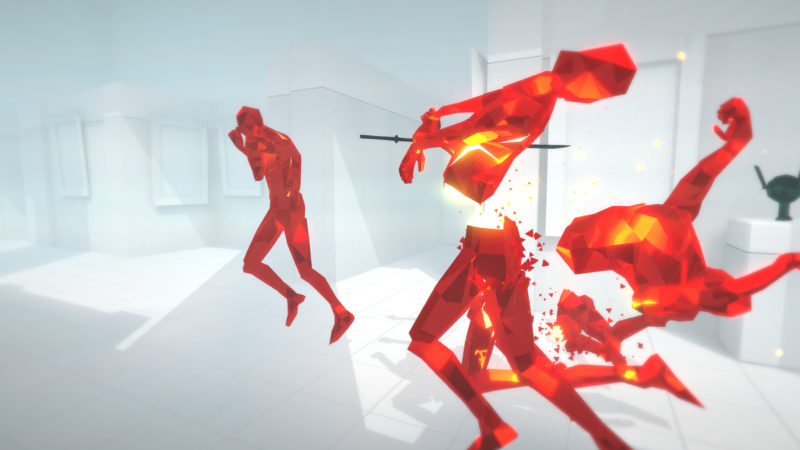 Haven't heard of this one? We're not surprised. If you have, congratulations – you're as into FPS' as we are, and this underground favorite comes as no surprise to you at all.
Superhot is visually unlike anything else on our list. The graphics are at once minimalistic and lavish. The basic concept of the game is that unless you're physically moving, time stands still. This is so much more intricate than it sounds at first glance.
Let's say you throw something at an opponent. In other games, you take a few seconds to watch it strike its target. Not so in Superhot – time doesn't move, remember? You have to move in order for that strike to take place. Needless to say, this combines tons of planning time with incredibly tense action.
All in all, a great combination that deserves checking out.
2 – Destiny 2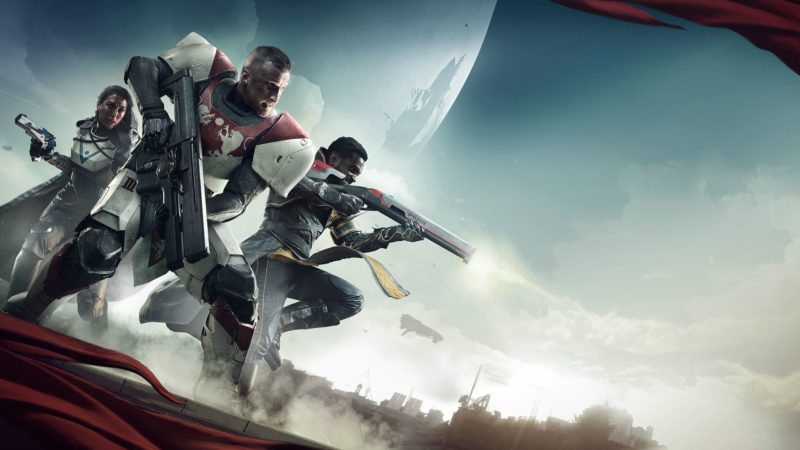 Did anybody expect the hugely beloved Destiny's followup to actually better its predecessor? We sure didn't. But we were surprised, in the best possible way.
The second installment is an evolving fantasy, with a truly dizzying number of side efforts, exploration and extra things to do in a world that exceeds whatever you're imagining right now.
True to its FPS roots, this game is solid on weapons and combat, helping you remember why you fell in love with the genre in the first place.
At the same time, it brings you to a new level of gameplay, something you just can't get with slightly older games. This one barely edged out our frontrunner, and we know you'll be hooked if you give it a shot.
1 – Wolfenstein: The New Order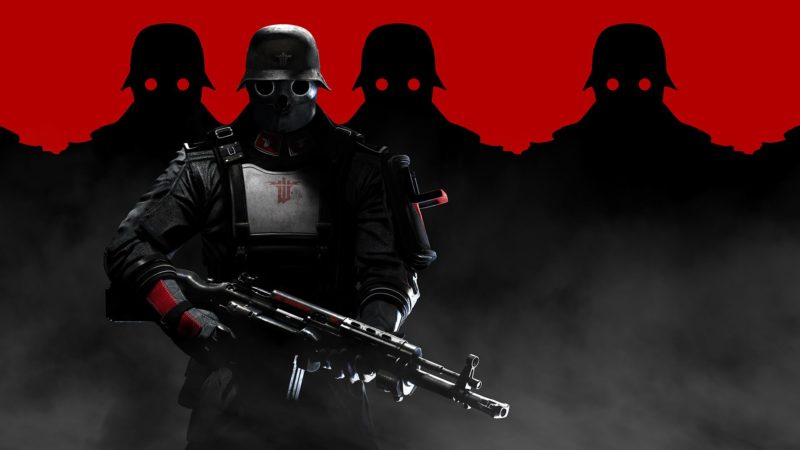 Sometimes, you just want to wield a massive gun, wreak some havoc and feel ethically justified in doing so. For those times, may we recommend the blissful insanity that is Wolfenstein.
This game is the rare bird which actually makes you care about what's going on, rather than just getting into the story.
Very shortly into the game, you really want these fascists dead, and you want to be the one to make them that way. You'll be thinking about this one at work, at school or basically whenever you're not playing it, until you finish it.
And then you'll think about starting over. On par with the emotional response this game wrenches out of you, it also hands you some ridiculously huge and uber-powerful weapons with which to work out all those emotions.
Really, what more can you ask for in a FPS?
If You're Still Here…
Why? Seriously…we just handed over our top six – a curated list designed to include something for every taste. Get to shopping!
Kidding…only kidding. We don't want you to blow all your money or anything crazy. We do think, however, that you'll be doing yourself a favor by checking out these games, even if it's just an inexpensive rental.
These are games that will keep you up at night playing, games you'll be telling your friends to join you on, games that will stick in your head as some of the best you've ever played. They are all either current or entirely backwards-compatible, which means that if you've got a current console or PC, you'll be able to play.
Perhaps best of all, these games will remind you why you fell in love with first-person shooters WAY back, regardless of which decade that may mean for you. They're pure FPS fun, each tweaked in an original and amazing way. They're great for "converting" friends who may not love the genre as much as you do, and there is little to no backstory knowledge necessary to feel fully into the game very quickly.
In short, these are the standouts which we feel combine the very best of all FPS worlds into one game. They do it in wildly different ways, but the feel of a truly high-quality game remains the same. You'll get to run around, shoot at people and blow stuff up, of course.
That's the heart and soul of the genre and it can get lost sometimes when game creators try to make a game that's "different" without appreciating its roots. These games do so much more, however, and that's why they're special.
What are the best FPS games of all time for you?
If you guys disagree with this list, what other FPS games would be included here? Battlefield? CS:GO?
Do leave your comments below before the comment box closes.
This article reflects the opinion of the freelancer and not of my own because I would have included Counter Strike in this list.
---
Related articles:
6 Most Underrated Video Games Of All Time
Most Anticipated Video Games In 2019 – 26 Games To Check Out
Red Dead Redemption 2: 10 Strange Encounters (Easter Eggs)
Games Like Rocket League: Top 10 Alternatives To Check Out