The debate as to which Pokemon is best in a particular element is a never-ending one.
This article features some of the best flying type Pokemon from the 1st generation and onward.
Do note that this list of flying Pokemon is not organized according to which is the strongest, but on a random basis.
1. Staraptor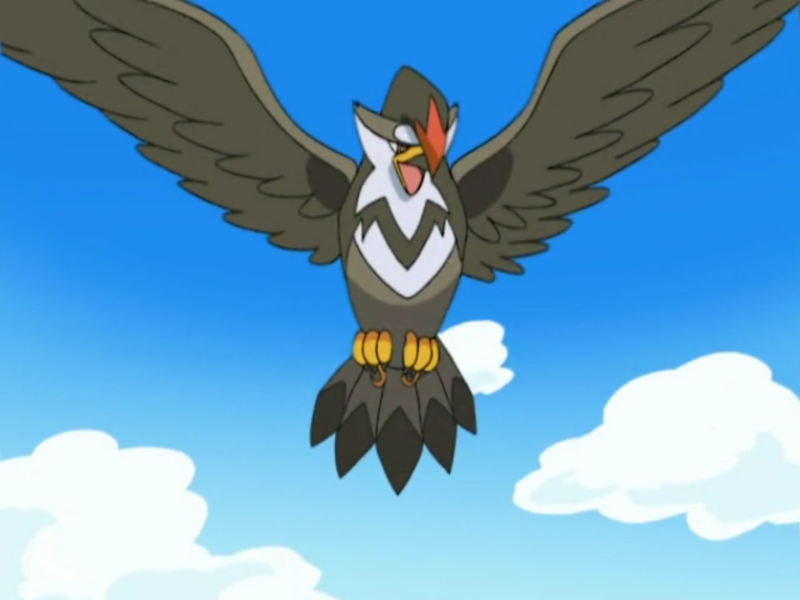 Staraptor is a normal and flying type Pokemon from the 4th generation and evolves from Staravia.
It is a brownish avian Pokemon with huge wings and a sharp crest extending over its head. It does have a mean look to it and is said to be one of the strongest flying Pokemon. It is also very aggressive and doesn't hesitate to attack enemies bigger than itself.
As far as base stats go, it has a pretty good attack and speed attribute, but it lacks in other departments.
2. Dragonite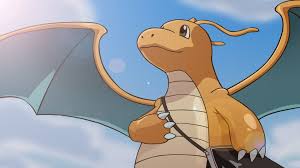 Dragonite is a beast and it's also a really good tank Pokemon. It is both a dragon and flying type from the 1st generation, which evolves from Dragonair.
This dragon Pokemon has appeared multiple times in games and in the anime. Although it's huge, it flies faster than the speed of sound. Dragonite is also a kindhearted Pokemon and has saved human beings.
It has really high overall base stats, with attack being its strongest attribute.
3. Lugia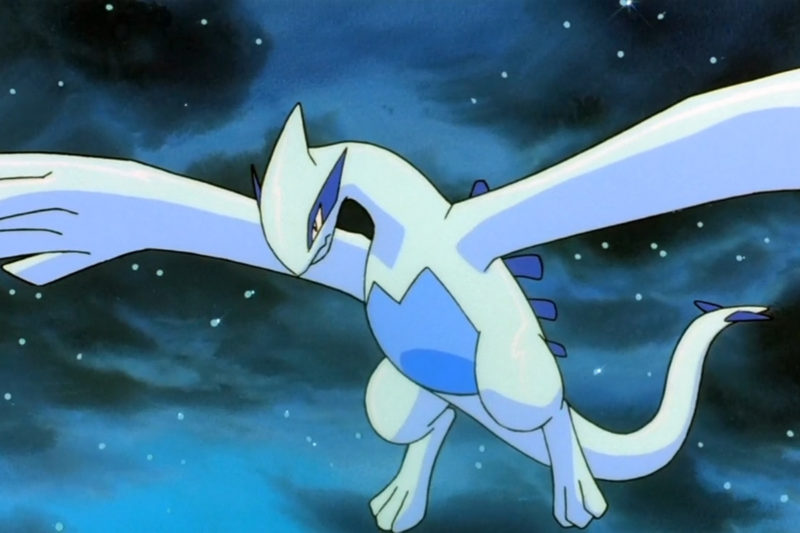 Lugia is a legendary Pokemon from the 2nd generation and it's both a flying / psychic type. It is usually paired with Ho-Oh as they are both guardians.
It resembles both a dragon and a bird and it's white in color. Lugia apparently heads the legendary birds as it can stop them from fighting. It is so strong it can even change the weather. It is also said to be the only Pokemon with the Aeroblast skill.
As expected from a legendary, it has really high base stats overall, and has great defense and special defense.
4. Salamence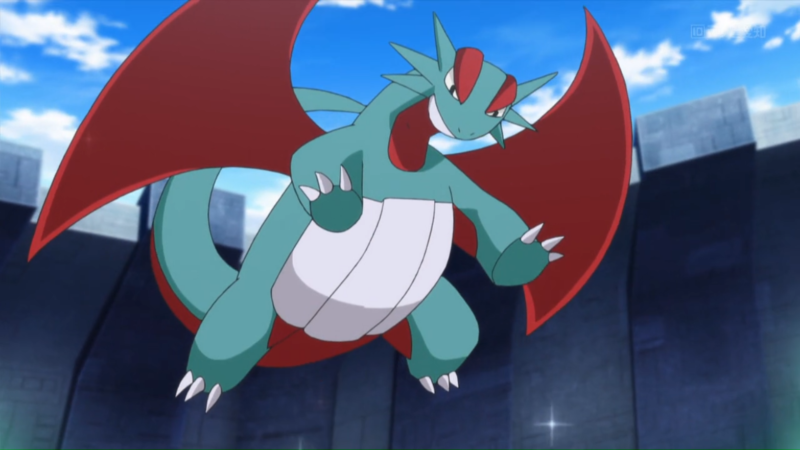 Next on the list is Salamence, a dragon and flying Pokemon from the 3rd generation. Like the name suggests, it resembles a salamander except that this one breathes fire.
It is also capable of mega evolving into Mega Salamence, with much stronger attributes. It is known as the blood-soaked crescent and it attacks anyone who gets in its way.
Mega Salamence has huge overall stats, with its attack, defense, special attack and speed all boosted up.
5. Charizard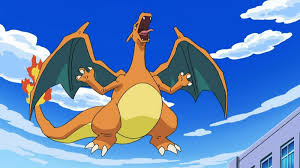 Fan-favorite Charizard is also on this list as a fire and flying type Pokemon from the 1st generation. Who can forget Ash's Charizard in the anime?
In later versions, it can evolve into Mega Charizard X or Mega Charizard Y.
Charizard is an epitome of regular fire-breathing dragons and is one of the strongest Pokemon in the 1st generation. While it doesn't have that impressive base stats, it improves immensely when it evolves into either Mega Charizard X or Y.
6. Rayquaza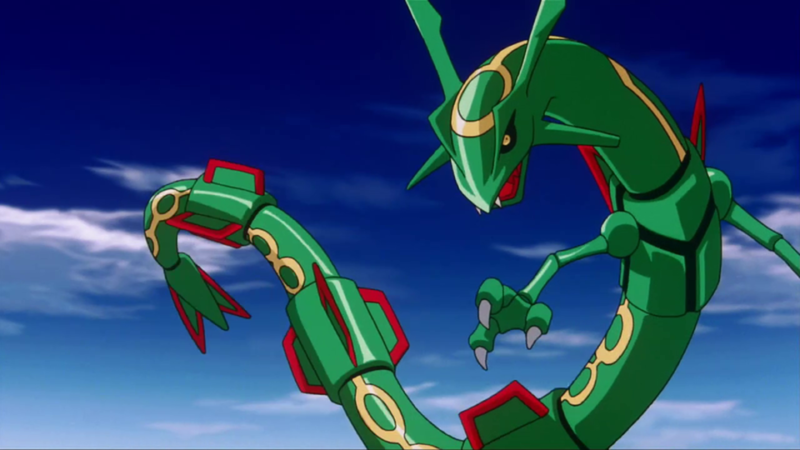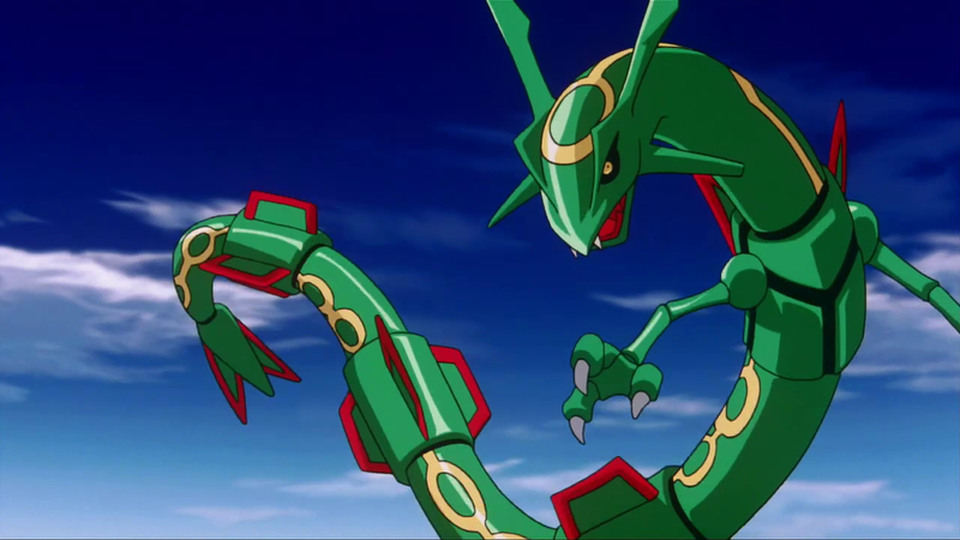 This green dragon and flying type legendary Pokemon came from the 3rd generation and it's also capable of evolving into Mega Rayquaza.
It is known to be part of the trio alongside Kyogre and Groudon. Rayquaza's body has an organ with the Mega Stone power and it's called the mikado organ. It consumes meteoroids and while it does, the organ gets filled with energy to allow it to mega evolve.
Rayquaza is also apparently the only Pokemon with the Dragon Ascent skill. Rayquaza has really impressive attack and special attack base stats, which towers all of its other attributes. When it mega evolves, its attack and special attack improves even further, making it one of the top flying type Pokemon.
7. Talonflame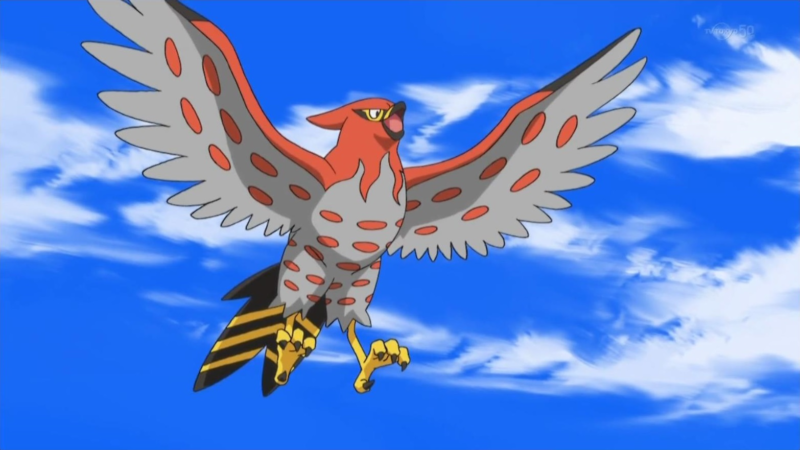 Talonflame resembles a fire bird, except that its wings are not fiery like Moltres. It's from the 6th generation and is a fire and flying Pokemon.
Talonflame moves at an incredible speed when attacking its enemies and uses its kicks. It can also launch ember attacks from its feathers.
That said, it doesn't have good base stats, with speed being its most impressive one.
8. Togekiss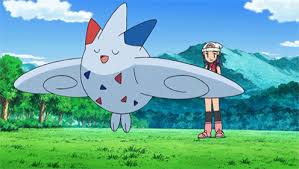 Togekiss is an evolved version of Togetic and it's a fairy and flying type Pokemon from the 4th generation.
Togekiss is not a mean Pokemon and is usually seen in peaceful areas. It is also said to be kind and gives blessings to good people.
Its strongest attributes are probably special attack and special defense.
9. Aerodactyl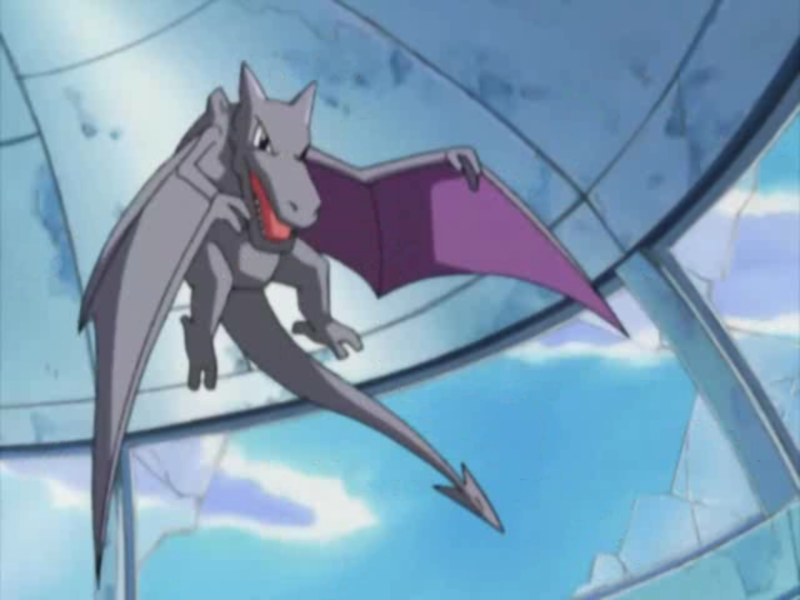 Aerodactyl is not just one of the best flying type Pokemon but it's also a great fossil Pokemon. It is capable of evolving into Mega Aerodactyl, which is a much meaner version.
Unlike its appearance, it's not a carnivore as it does eat fruits. It's also slow on ground but when it flies, it has incredible speed.
Among all of its base attributes, it has pretty high speed and decent attack. When it mega evolves, its speed and attack increases a lot.
10. Noivern
Noivern is a 6th generation flying and dragon type Pokemon. It resembles a bat and it's purple and brown in color.
Noivern can use its ears to release ultrasonic waves that are capable of shattering boulders. It also uses ultrasonic to navigate in dark places and ambush its foes.
This Pokemon has pretty decent overall stats with speed as its strongest base stat.
11. Crobat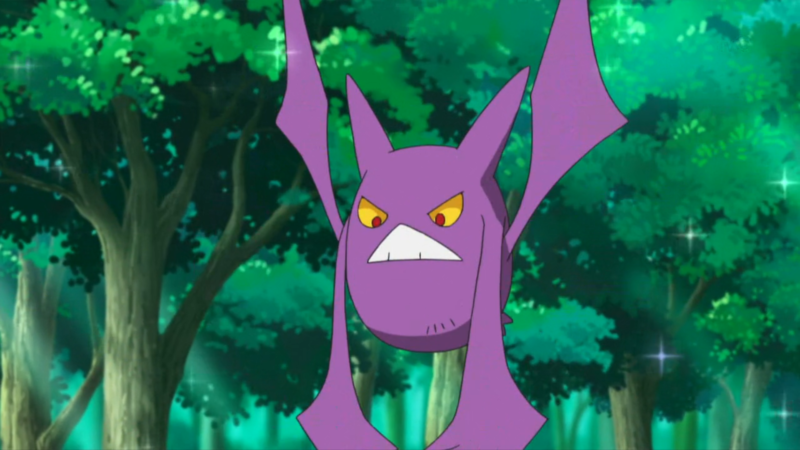 Another bat type of Pokemon featured on this list is Crobat. It's both a poison and flying type, from the 2nd generation and is the evolved version of Golbat.
It's pretty unique as it can take turns and rest its wings alternately. This means it's capable of flying the whole day without stopping. As it's a bat, you can typically find it in caves.
Crobat has an overall average base stats, but it does have an amazing speed attribute.
12. Gyarados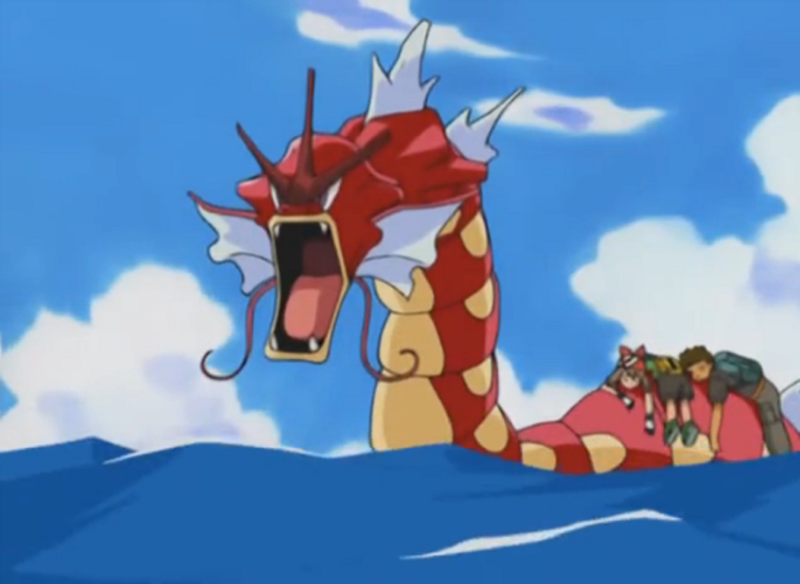 Gyarados is the evolved form of Magikarp and is a flying and water type Pokemon. Like many other Pokemon featured here, it can also mega evolve.
Unlike Magikarp, Gyarados is a real beast with steel-hard scales and stone-crushing fangs. It can also jump big distances from the water and the ground, despite how it looks. Gyarados is also known for being violent.
It has a high attack base stat and an even greater one after evolving into Mega Gyarados. Its defense and special defense stat is also pretty good, making it a decent tank.
13. Zapdos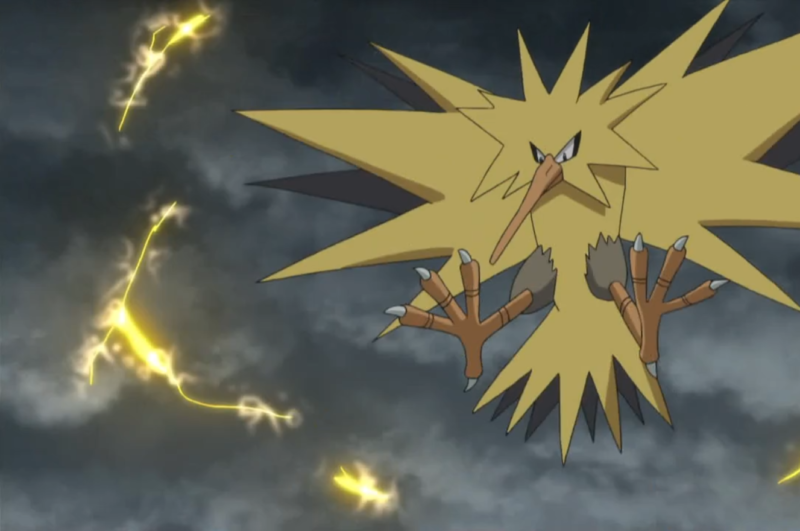 Who can forget this thunder legendary Pokemon from the 1st generation? Zapdos, alongside Moltres and Articuno, were the first group of legendaries.
Zapdos can generate and unleash electricity attacks simply by flapping its wings. It even gains power if it gets struck by lightning.
Overall, it has pretty decent stats with special attack being its strongest. In the 7th generation, it can even use the Zap Cannon skill.
14. Braviary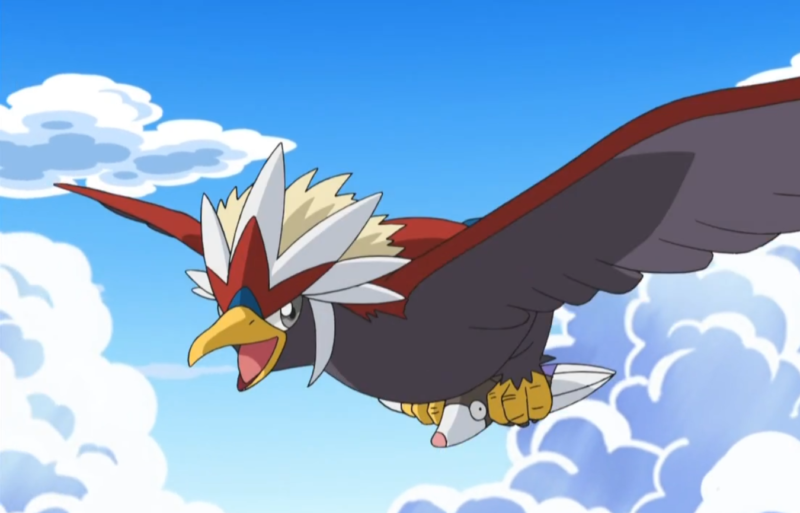 Braviary is another bird-like Pokemon from the 5th generation and is both a flying and normal type.
It is known for its aggressiveness but for good reasons like helping and protecting its friends. The more scars a Braviary has on its face, the more respect it gets. It is also a really strong Pokemon capable of lifting a car.
Among its base stats, attack is its strongest attribute.
15. Skarmory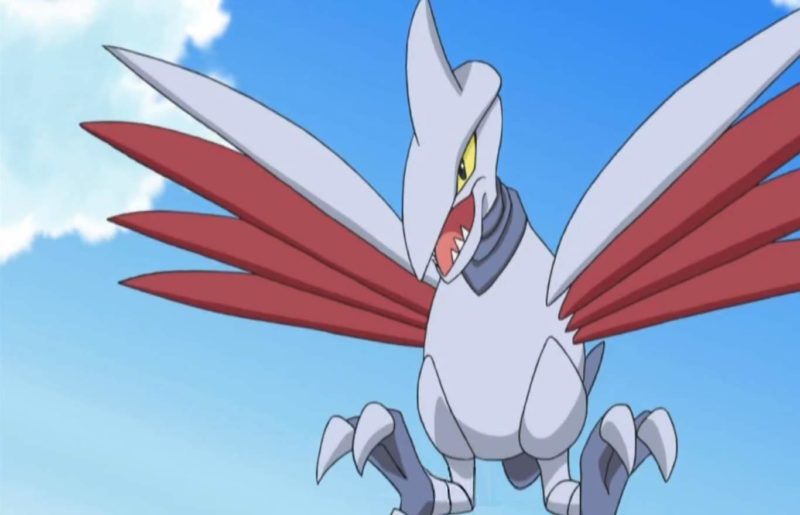 Next on the list of best flying type Pokemon is none other than Skarmory, a steel and flying Pokemon.
As it has steel wings, its feathers are as sharp as blades. Furthermore, even if its wings are tattered, it can grow back after some time. Skarmory has to avoid water since its body can actually rust.
It doesn't have high overall stats and its attack is kinda week. That said, it has a really high defense stat.
16. Ho-Oh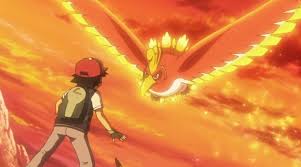 Ho-oh is another legendary Pokemon on the list and it's a fire and flying type. It is one of the guardians alongside Lugia.
Ho-oh is said to have the power to resurrect the dead and is the only Pokemon with the Sacred Fire skill. It has colorful wings and is said to form a rainbow when it flies.
As it's a legendary, its base stats are incredibly high. The attack, special attack and special defense are its strongest base attributes.
17. Drifblim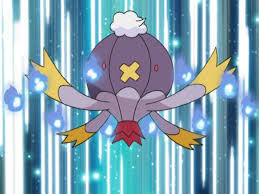 Drifblim, the evolved version of Drifloon, is a flying and ghost type Pokemon from the 4th generation.
It is said to be strong and can even lift people or other Pokemon. Drifblim moves in groups and uses gas to control its altitude. It sort of resembles a hot air balloon.
It doesn't have high overall base stats, but its HP is over the roof!
What's the best flying type Pokemon?
What's your favorite flying Pokemon or the one you think deserves the top spot?
Do leave your comments below before the box closes.
---
Related articles:
Best Ice Type Pokemon – List Of 15 Ice Pokemon
Best Ground Type Pokemon – 17 Featured Choices