20 years and 17 seasons after debuting following Super Bowl XXXIII in January of 1999, Family Guy has found itself on a short list of animated shows that have enjoyed this much staying power.
But, as much fun and laughter as we might have come to expect from Peter Griffin and his family's antics, Family Guy's journey hasn't always been pleasant.
Starting from rather humble beginnings, Family Guy was nowhere near as popular as it is today.
Thankfully, it managed to develop a cult following during its first few years, which was enough to save it from being axed completely, and upon its return to FOX, Family Guy's popularity surged.
Now, Family Guy is an iconic franchise, one that has spawned a spinoff series and led to the creation of the legend that is Seth MacFarlane.
While every episode of Family Guy is no doubt a must-watch, what with its interesting decisions like putting the plot on the back seat in favor of pop culture references, parodies, and shock value, there have been a couple that, over the years, have stood out as the most memorable.
Below, we've rounded up the 10 best episodes from the Family Guy's long 20-year run.
10. "Da Boom" – Season 2, Episode 3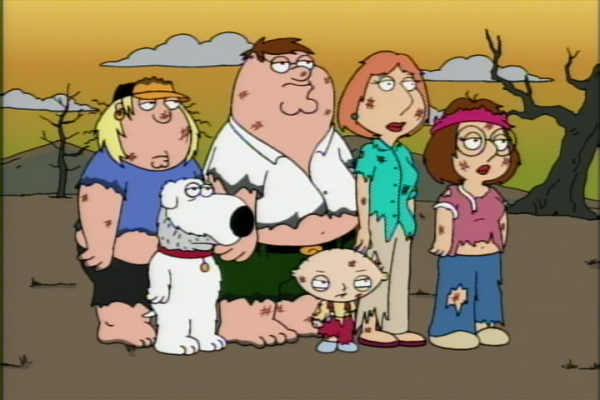 Anyone who's followed the Family Guy closely over the past two decades know that it initially dealt with comparisons to the Simpsons during its early run, and for the most part, the criticisms were valid. But, that all changed come Season 2.
Season 2 was when Family Guy started coming to its own, and that was no more evident than in Episode 3.
Although it makes for a rather dated watch for the modern audience, anyone who lived through the late 90's and early 00's will get all of the pop culture references that the episode threw at audiences back then.
Not to mention, it offered a rather bleak and interesting to look as to what Quahog would look like if the supposed Y2K broke the world as most in real-life expected it would.
Perhaps the most memorable moment of this episode is the fact that this is where the rivalry between Ernie the Giant Chicken and Peter first started.
9. "Meet the Quagmires" – Season 5, Episode 18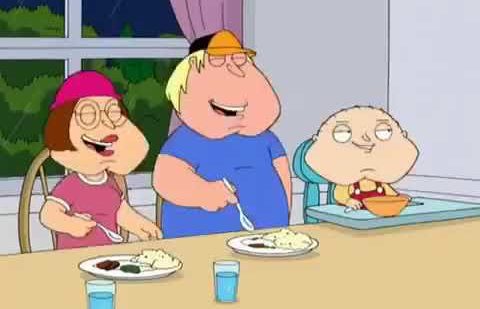 If you're a huge fan of the Family Guy's "Road to…" episodes, then you might want to give this episode a watch, because this is where it all started.
Featuring Brian and Peter instead of, you know, Stewie, Episode 18 of Season 5 took the classic Christmas Carol trope and revolved around Death showing Peter what the world would have been like if, you know, things turned out a bit differently, and you can bet that things didn't turn out exactly the way it does in the show.
In this reality, Al Gore becomes president, and shocker, Quagmire and Lois end up together, with all three kids inheriting Quagmire's chin.
Many years after the episode first aired, Meet the Quagmires still makes for a very entertaining watch that will change how you see Quagmire and Lois interacting in future episodes forever.
8. "McStroke" – Season 6, Episode 8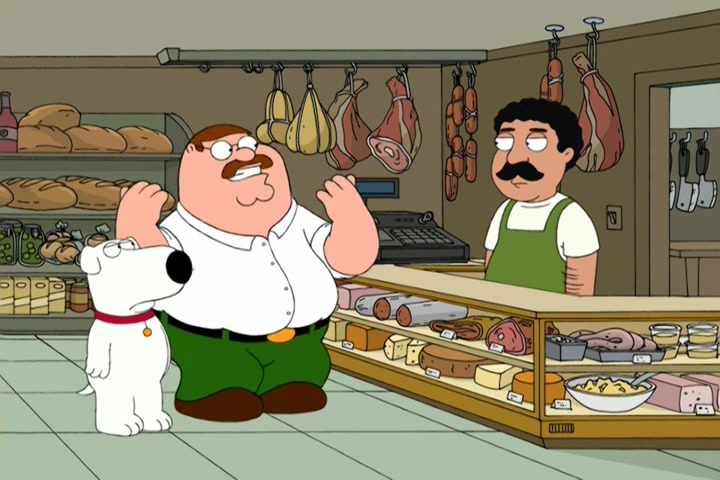 As mentioned earlier, Family Guy isn't afraid to put the plot into the backseat if need be. But, there are times wherein, the plot isn't just put in the back burner, it's left behind at home, sleeping and dozing off, as the episode becomes more of a mish-mash of jokes.
McStroke is a perfectly good example of such an episode.
In this episode, a bunch of random things happen. For example, Peter suddenly grows a mustache, has a stroke, and ends up exposing a fast-food conglomerate that which shall not be named.
That's not all. Stewie, for some reason, ends up becoming the most popular kid in Chris and Meg's school as he adopts the Zac Sawyer personality.
All in all, McStroke's plot is as convoluted and as confusing as they come, but each individual random joke thrown in is just so entertaining that you wouldn't really care for it.
7. "Brian Writes a Best Seller" – Season 9, Episode 7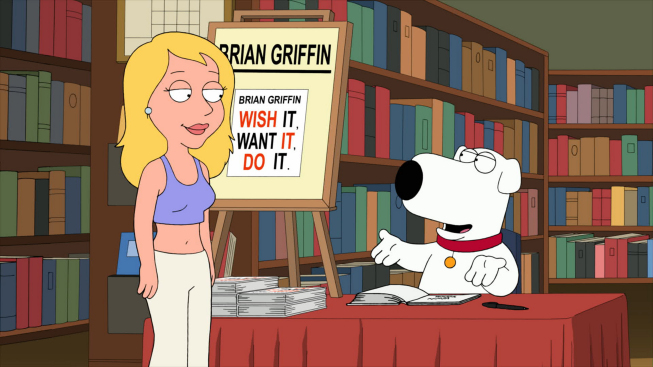 As Family Guy started to pick up in popularity, it became clear that one of the keys to a memorable episode is some good ol' banter between Brian and Stewie.
Easily the two smartest guys in the entire main cast of characters, watching these two go at it is just pure comedy gold, and that was exactly what was in full display in Episode 7 of Season 9.
As you might already know, Brian is a terrible writer. He's bad. Really bad. However, he tries so hard to be good so you can't fault him for giving it a go.
In this episode, Brian decides enough is enough and instead of trying hard to write a good book, he writes a terrible self-help book, and what do you know? It ends up becoming a national bestseller!
With Stewie working as Brian's manager and all of the success going to Brian's head, the interactions between the two in this particular episode are some of the most memorable in the entire series.
If that's not enough for you, seeing Brian getting humiliated by Bill Maher on Politically Incorrect isn't half-bad either.
6. "Back to the Pilot" – Season 10, Episode 5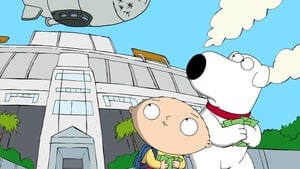 Family Guy is either a self-depreciating or self-appreciating show, depending on how you look at it. But, regardless of your stand, it's undeniable that the show is at its finest when it decides to go meta, which is exactly what happens in Season 10, Episode 5.
In this episode, Brian and Stewie travel back to Season 1, particularly, the show's very first episode.
As you might expect, the show has changed drastically since, and the episode isn't afraid to show that.
Throw in literally hundreds of Stewies and Brians debating on what they should do from here on out and whether they should change the past or not, and you've got a recipe for one of the best Family Guy episodes to ever air.
5. "Brian and Stewie" – Season 8, Episode 17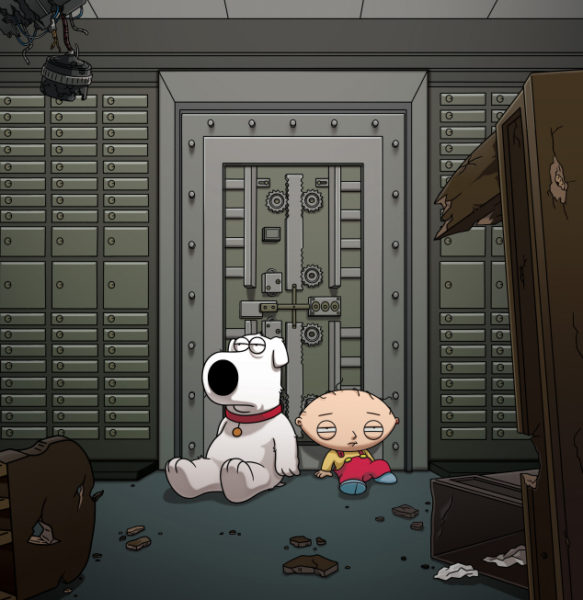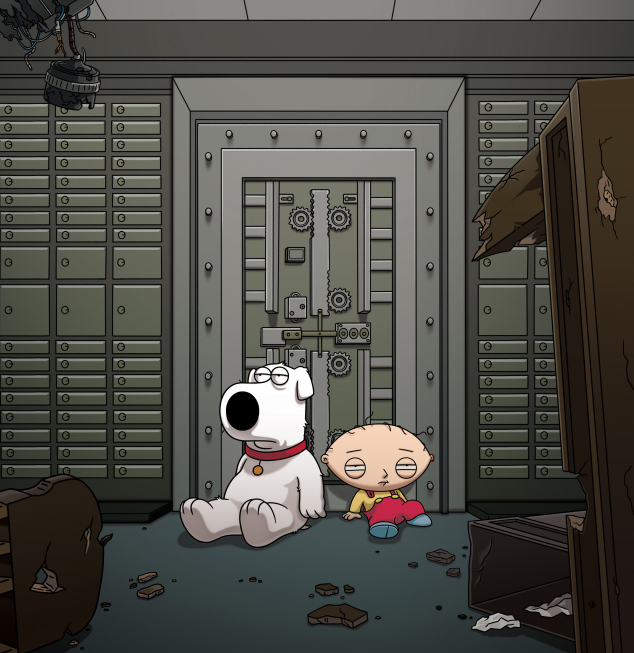 We haven't really been shy about showing our love for Brian and Stewie on our list, and why should we be? Fans of Family Guy clearly know that these two are the biggest stars in the series.
However, even if that's true, it takes a lot of of courage and creativity to pull off an episode featuring only these two, and somehow, Family Guy made it work.
In this episode, Brian and Stewie find themselves spending an entire weekend trapped inside a bank vault.
As is the case with such an intimate and desperate setting, both end up pouring their hearts out to each other, all the while questioning why they and everyone is alive in the first place.
What makes this episode so amazing, apart from featuring the show's two most popular characters, it's that, the writers didn't resort to cutaway gags at all. It's just the two of them. Peter didn't even make a single appearance.
4. "Lois Comes Out of Her Shell" – Season 11, Episode 6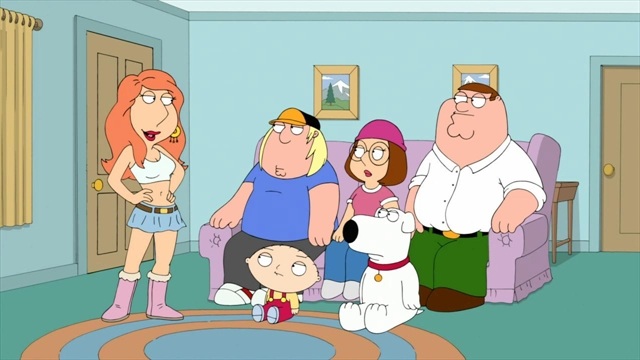 Ever the not-so-eloquent, Peter gives Lois the worst birthday toast anyone could ever give to someone else, especially their significant other, which sends her spiraling deep into a midlife crisis.
This entire plot eventually sees Peter beating up Justin Bieber for some reason, all the while finding it in his heart to tell Lois just how much her loves her.
It's a sweet, sweet moment seeing the dum-dum that is Peter do something so romantic for Lois. Plus, it doesn't hurt that seeing Stewie adopt a homicidal turtle is just as equally absurd of a B-plot to seeing Lois go on a midlife crisis.
3. "Something, Something, Something, Dark Side" – Season 8, Episode 20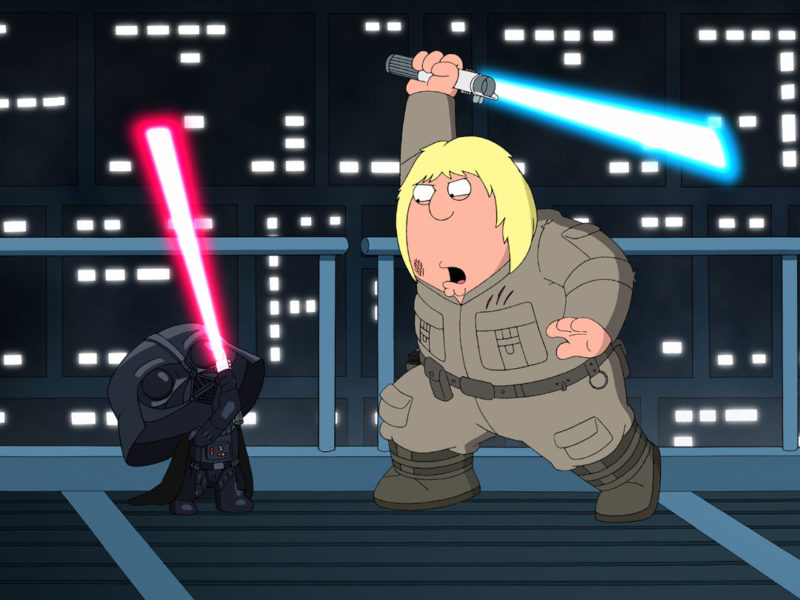 If you're a huge Star Wars fan, Episode 20 of Season 8 is easily the best Family Guy episode ever.
The second of the show's three Star Wars parodies so far, this episode features Peter's storytelling skills at its finest, which means, it's absolutely bonkers.
Not only is seeing classic Family Guy characters playing as other Star Wars icon completely nuts, but the way everything plays out, including how much better this is than the first and the third, which completely mirrors the actual Star Wars films, makes the episode all the more memorable.
It's just sad that you need to be at least familiar with Star Wars to get all of the inside jokes.
2. "Petarded" – Season 4, Episode 6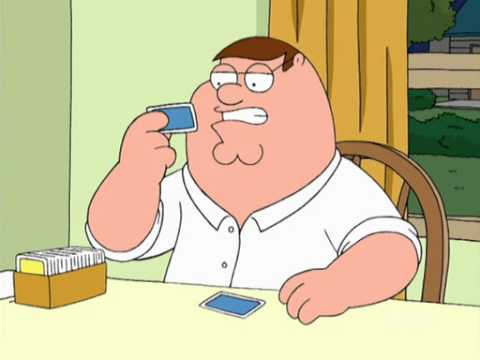 Family Guy may be all jokes and fun most of the time, but it's also a show that's unafraid to tackle offensive and sensitive subjects.
Case in point, Episode 6 of Season 4.
Petarded sees Petter Griffin initially thinking that he's a genius after winning a Trivial Pursuit game, only to be later labelled as mentally retarded.
Being Peter, he decided to use this to his advantage, exploiting it to his own game. However, it later backfires in him losing custody of his children to Cleveland, and well, we'll stop right there.
All you need to know is that offensive humor is one of Family Guy's strong suits, and although it offended many groups at the time, Petarded stands as one of best written Family Guy episodes to date.
1. Road to the Multiverse – Season 8, Episode 1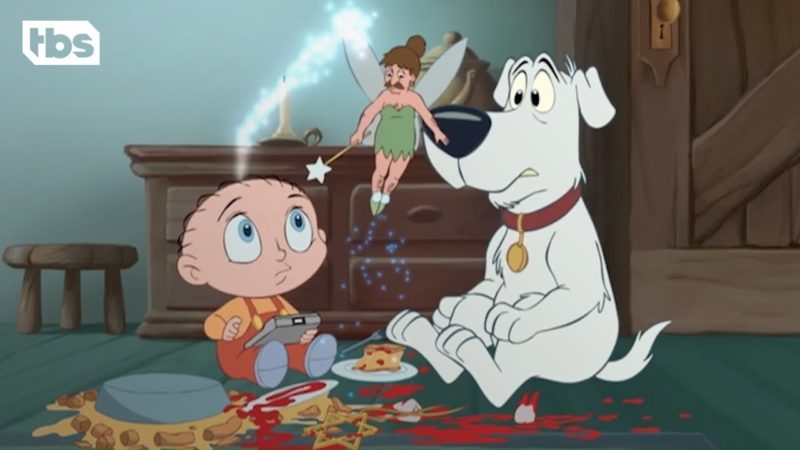 Whatever the writers of the Family Guy were on when they thought of this episode, I want in, because this is just out of this world.
Exhibit A of how great Family Guy can be when its comedic value and creativity peaks, the opening episode of Season 8 sees Stewie building a contraption that allows him and Brian to travel to alternate universes.
Although the episode sees both travel to various universes, it is when they find themselves in the Disney universe, in particular, the House of Mouse, that stands out the most, as it sees the entire cast singing, "It's a Wonderful Day for Pie".
---
Related articles:
Top 7 Best Romance Anime To Watch Today
8 Best Party Games You Can Play With Friends
The Best Pokemon Fan Games Of All Time
Top 10 Best Running Man Episodes Of All Time
Top 13 Best Sad Movies On Netflix