Without a doubt, social games have evolved over the years, and with the Facebook application platform, game developers have new opportunity to tap into the social connections to create compelling gameplay.
Facebook gamer's accounts for up to 25 percent of the Facebook monthly active users – it is a significant number considering Facebook has over one billion users.
There are thousands of games with several varieties of the class that makes users keep in touch with their far-flung friends while also creating new ones. So apart from the other excellent features like sharing photos and videos, Facebook also have lots of game choices.
Here are the best Facebook games you should have in your collections.
1. Texas Hold'em Poker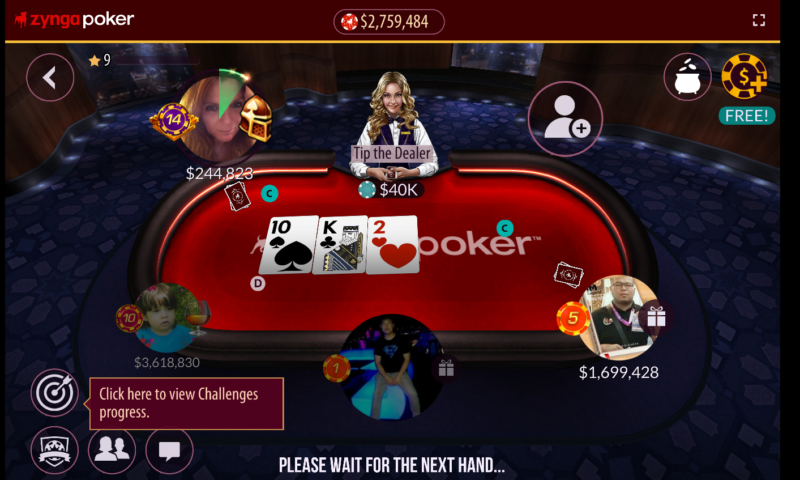 If you love live poker games, Texas Hold'em Poker will fascinate you. It is an exciting game based on probability and theory, and it has quite a fan base when it comes to card games. The game keeps you engaged with fantastic feature and is easy to play – it has a pot where all the players put in their virtual money, and the computer randomly draws out the cards.
You can play Texas Hold'em Poker with your friends or find new players you can play with. What makes it more interesting is that it is free to play and is available in the game room or you can download it on any of your devices.
2. Cookie Jam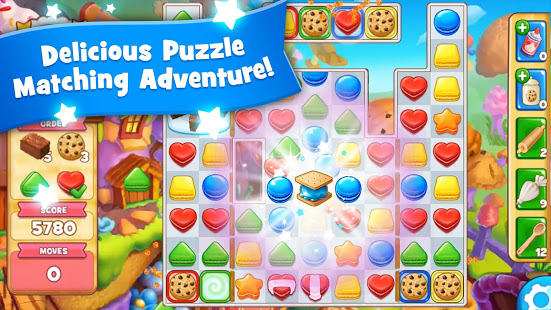 With more than 5 million monthly users, Cookie Jam is a fun game to play. While this game is free, it equally offers challenging parts. You can proceed with the game with the bakery on wheels, and while performing this quest, you can also explore the delicious patisseries from the different parts of the world.
You have to crunch your cookies as far as possible before the Gingerbread Man crumbles them. The Cookie Jam is an addictive game that allows you to move up each level by solving the sugary recipe challenges by creating delicious combos of cookies.
This game is also available for both Android and iOS users.
3. Candy Crush Saga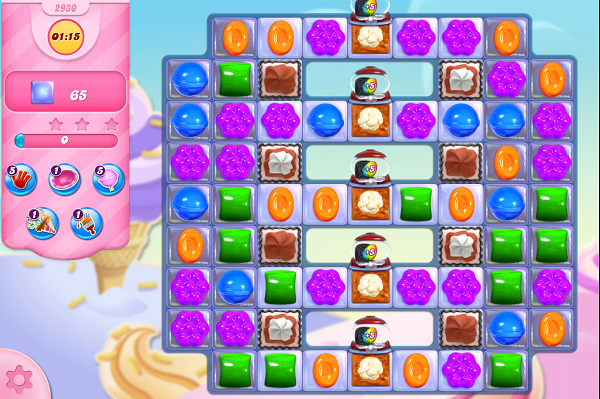 Candy Crush Saga is rated as one of the most popular Facebook game boasting over 50 million users per month. With over 900 levels, the game is so fun and addictive you may never get tired of playing.
It requires you to solve different puzzles like matching similar candies, finding objects, defusing candy bombs, beating time and more.
As a new player, the game offers several free levels and after which you are either required to make a payment or send a Facebook request to friends to unlock more lives. The Candy Crush Saga is easy to play, and it gives you the option to play with your friends as long as you synchronize it with your Facebook account.
You can play this game on any mobile operating systems including iOS, Androids, and Windows.
4. FarmVille 2

FarmVille 2 is a farming and simulation game which allows you to create your farm in a fantastic 3D world. The remarkable characters make the game more interesting, and you can raise beautiful animals, cultivate and harvest crops, and prepare delicious delicacies.
The game has a monthly user stat of 5 million, and it is a free game you can play with friends on Facebook anytime.
It is a sequel to the first version known as "FarmVille," and it offers improved graphics and animations with the same concept as the first one.
Besides playing this game on Facebook, it is also available to all mobile platforms including, iOS, Android, and Windows.
5. Criminal Case


The Criminal Case is all about crimes solving. Just like the CIA, FBI, and other detectives, this game brings out your investigating skills. It allows you to act as a detective while allocating different cases which you can solve using the concealed clues.
The game also allows you to solve crime scene puzzles using essential clues. And with the game currency, you can perform various tasks.
With a monthly user base of over 10 million, this game is among the most popular ones on Facebook. It is available to play on Android and iOS platforms as well.
6. Bejeweled Blitz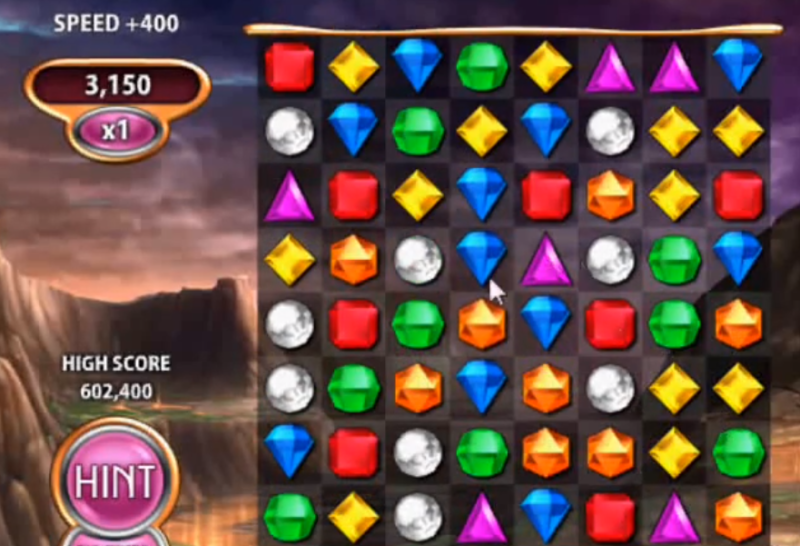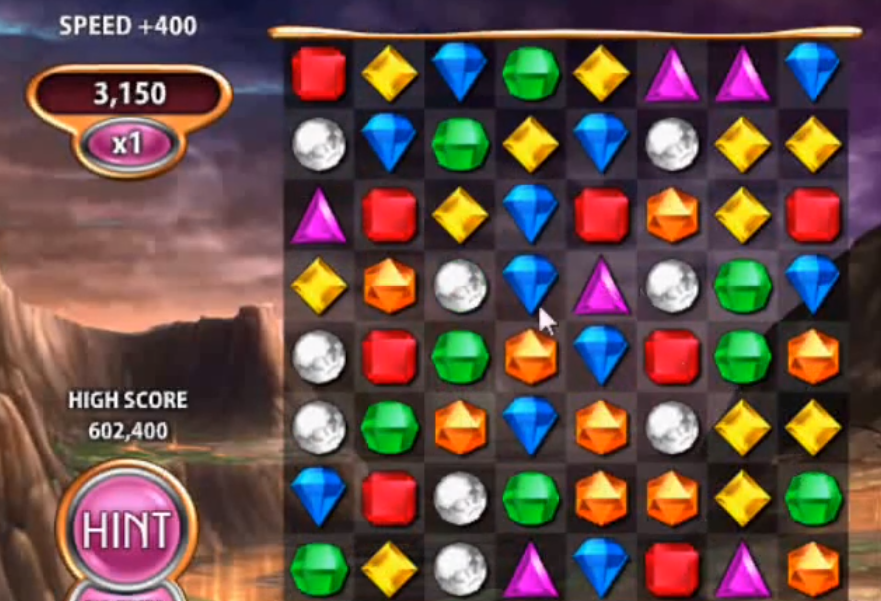 It is a simple game that is quite popular among Facebook players. With Bejeweled Blitz, you can enjoy one minute of match-3 fun from PopCap Games.
At a time, it gives you 60 action-packed seconds, and you can detonate as many as you can. The game is played by about 125 million players worldwide.
You can get matched with other players at your level on Facebook and battle it out for the highest score. You can show off your skills and accomplish a variety of tasks – each of the contest features a new way you can play.
With sparkling new content, you can enjoy audio and fresh visuals which improve your gaming experience.
7. Clash of Clans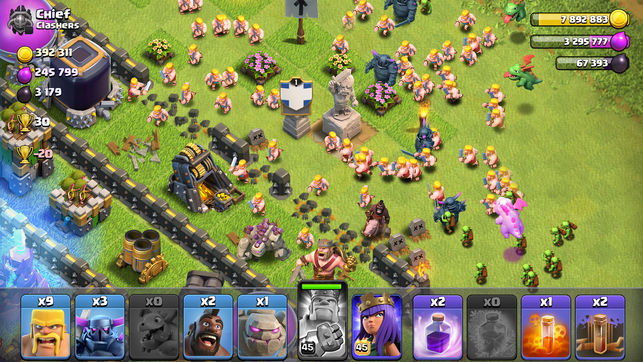 Join the whole lot of other players on Facebook as you raise a clan, build your village, and compete in the heroic clan wars. Clash of Clans is fun and strategy based game with about 10 million users per month.
With this addictive battle game, you can fulfill your dream to build a team of wizards and warriors. You can also get into the action with other Facebook players in the epic combat.
Fight other players and destroy their posts, and check your movement only when you have no move left, your aid is over, and you have no extra lives. The fun of playing this game lies in the fact that you're free to select your characters and build your community into a formidable fortress. The Clash of Clans is available for download on both iOS and Android devices.
8. Trivia Crack
Trivia Crack is a quiz game that allows you to challenge your friends or other Facebook Players while it broadens your knowledge. Go for this game if you love a tricky one. The game provides six different sections which include Entertainment, Science, Sports, History and Geography, Arts and Literature, and Technology.
You need to get the character that signifies the section you opt for, and then you can rotate the wheel which determines the category you need to answer. It has several options that make the game more fun to pay. You should check it out!
9. 8 Ball Pool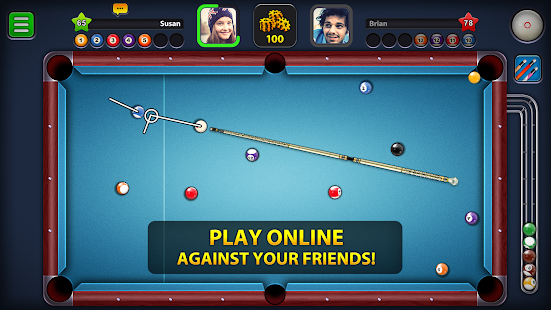 Developed by Miniclip, 8 Ball Pool is a multi-player game where you have to score against other players. It provides a chance to play against over 10 million players online – this makes it one of the most popular free Facebook game that belongs to the sports and games genre. 8 Ball Pool provides simple to understand rules and the animation is one of the best.
You can play the 8 Ball Pool game on any Android and iOS platforms. In addition to competing with other online players, you can also play in the championship so that you can win goodies.
10. Pet Rescue Saga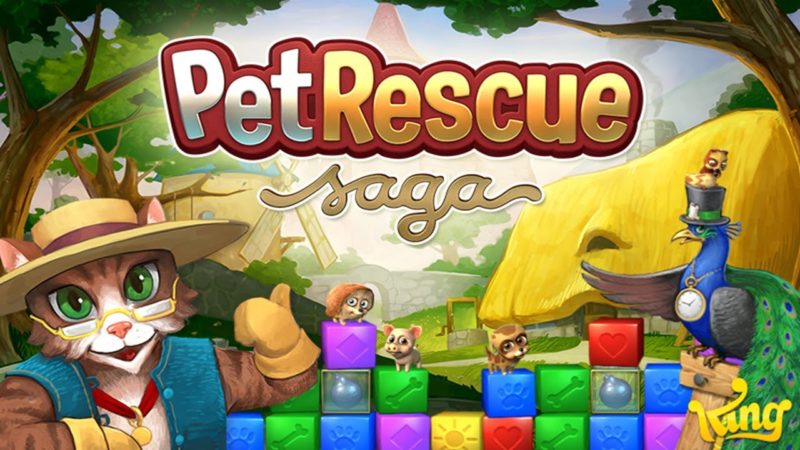 Once this game attracts your attention, you can't stop yourself from playing all day long. In Pet Rescue Saga, your task is to rescue pets from the hands of kidnappers by matching two or more blocks of similar color. The game offers you limited moves, so you have to plan your strategy carefully.
The pets in the building are waiting for you to rescue them including animals like birds, cats, and dogs. Pet Rescue Saga is free to play, and you can play it with your Facebook friends. You can play this game in the Gameroom, mobile or desktop and is available for download on iOS and Android devices.
11. Real Racing 3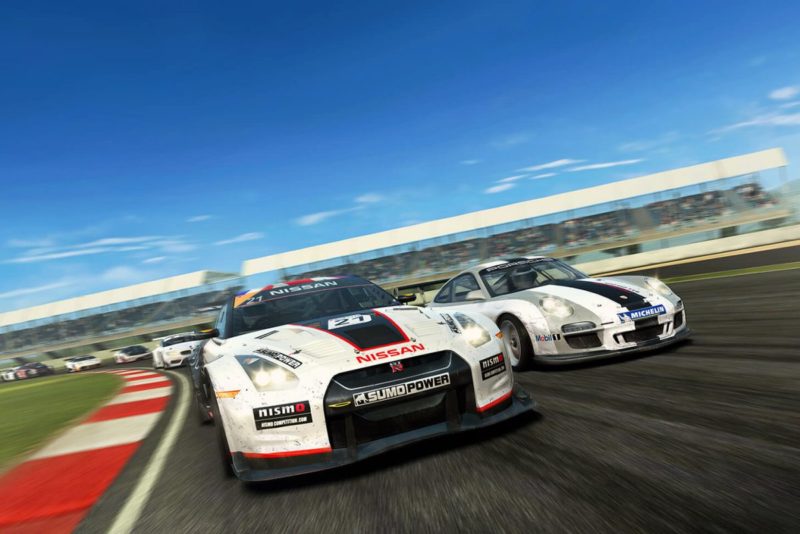 Belonging to the sports and racing genre, Real Racing 3 has over one million users each month. The leading game developer EA Support develops this racing game and as expected; it comes with some high-quality graphics which offer you the best experience.
In the game, you can purchase cars, maintain them and enhance their features like you would do a real car. You can race your online friends in different game modes, and you can also get cash prizes which you can use to upgrade or buy a new car.
iOS and Android users can get this game from their respective stores.
12. Top Eleven Be A Football Manager

If you're a lover of football manager, you will most likely love this Facebook targeting game. The game differentiates itself from the other football manager games by including several in-game features, and it has one of the best coaches as its public face.
Top Eleven is one of the most popular simulation games on Facebook and plans to stay that way for a long time. The game is necessarily a single player game, but it features multiplayer interaction. You can play the game with your friends or other players' teams, and they are scheduled in real-world time and date. Any football lover will enjoy playing this football manager game.
Best Facebook Games Of All Time?
We have listed some of the best and most popular Facebook games not just in 2019, but of all time.
If you do know of other games that are more worthy to be included in this list, do let us know in the comments below!
This article was written by a freelancer.
---
Related articles:
Games Like Minecraft – Top 10 Alternatives To Play
Top 15 Grand Theft Auto V Mods
Top 10 Alternatives To Cyberpunk 2077
30 Best GameCube Games Of All Time [Updated 2020]