Many fans of anime will say that subtitles are almost always superior to dubs. In the sea of many anime with horrible dubbing lies a few shining pearls. These are great examples of what anime can be with excellent voice acting.
These also serve as excellent entry points for newcomers to the genre. An anime dub also provides a fresh experience for those looking to watch their favorite shows again.
Here are a few of the best English dubbed anime series. Do note that this list will exclude dubbed movies. That's a topic that deserves its own list.
1. Dragon Ball Z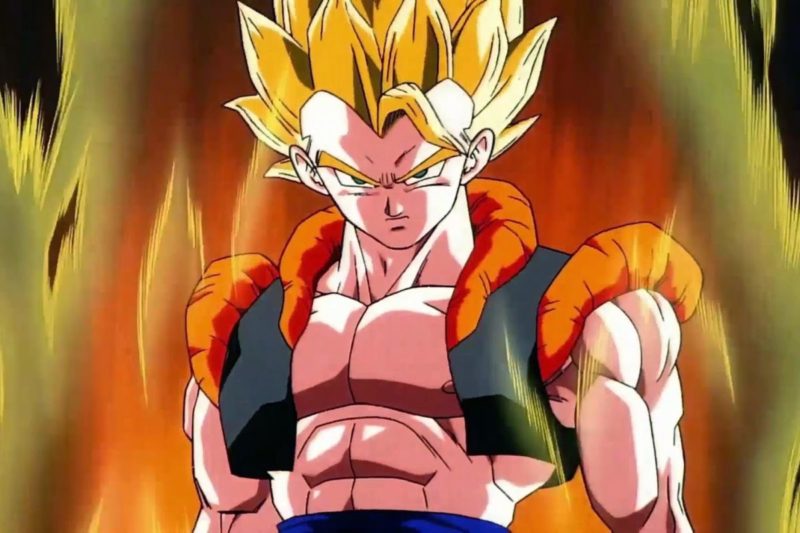 Dragon Ball is probably one of the most famous anime franchises all over the world and Funimation's English Dub of Dragon Ball Z is a big part of what made the franchise so successful. Sean Schemmel voices Goku, the action anime's protagonist, as he and his friends fight against alien threats that would destroy humanity.
While Dragon Ball Z's over-the-top action is its defining feature, it is nothing without its unforgettable cast of characters ranging from the crazy to the oddball. The wildly talented Christopher Sabat voices two of the series' most loved characters, Vegeta and Piccolo.
Just note that Dragon Ball Z has two dubs, the other known to fans as the Ocean Dub. The Ocean Dub has received a broad spectrum of responses, with some fans finding it unwatchable while other fans prefer it over the Funimation Dub.
2. Yu Yu Hakusho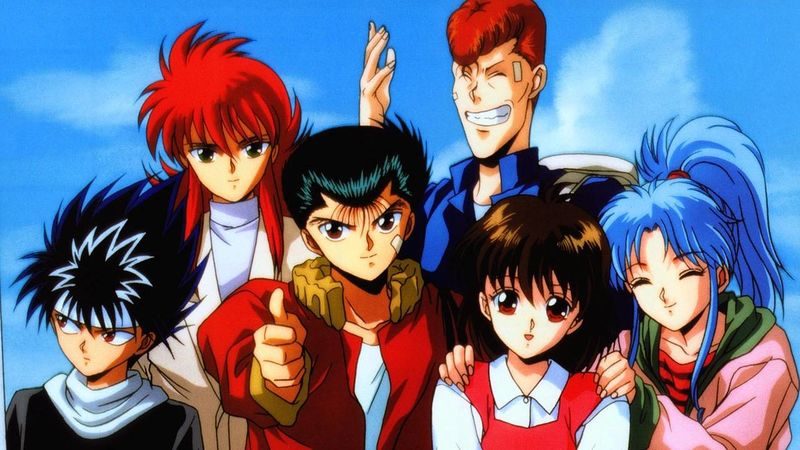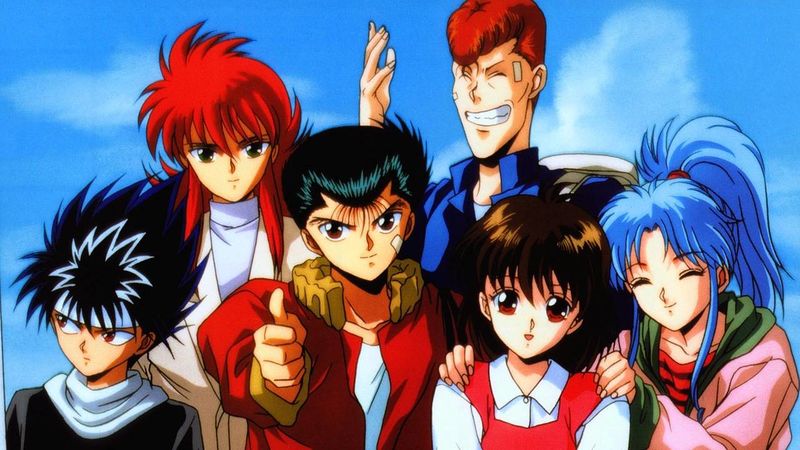 While Yu Yu Hakusho did not run for as long as the Dragon Ball franchise, it still stands as an incredibly successful action anime in the 90s. It was dubbed in the early 200s with one of the highest profile casts of its time.
The quality of the dubbing itself suffered from the problems all dubs suffered during the early 2000s. It would take years for studios to figure out how to smooth these problems out. Nonetheless, the English Yu Yu Hakusho script adaptation added a lot of energy and comedy into the characters that didn't really exist in its original Japanese script.
There is so much quality in it that the awkward line deliveries were negligible. Justin Cook and Christopher Sabat did a phenomenal job voicing the main characters Yusuke Urameshi and Kazuma Kuwabara, respectively.
3. Cowboy Bebop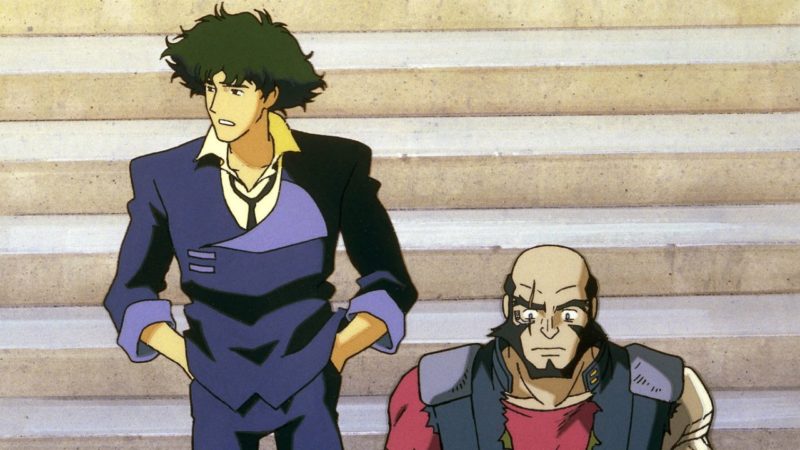 When adult Swim started showing an action block in 2001, it featured Cowboy Bebop as its flagship show. The quality of the dubs alone changed the way many people viewed anime and anime dubs. The entire voice cast of Cowboy Bebop did an outstanding job in the show.
Steve Blum, Beau Billingslea, and Wendee Lee played the show's three main characters wonderfully. While there is never enough praise for Cowboy Bebop's voice cast, fans of the show will know that Cowboy Bebop was a unique show by itself. It blew away western audiences by presenting a type of anime that has never been seen before.
Cowboy Bebop features a deeply grounded story revolving around a group of bounty hunters in space. In their journey for bounties and riches, they are forced to deal with the demons of their past and their own character flaws. Cowboy Bebop was without a doubt one of the best anime dubs at its time. It still stands today as one of the best dubs in the history of anime.
4. Fullmetal Alchemist: Brotherhood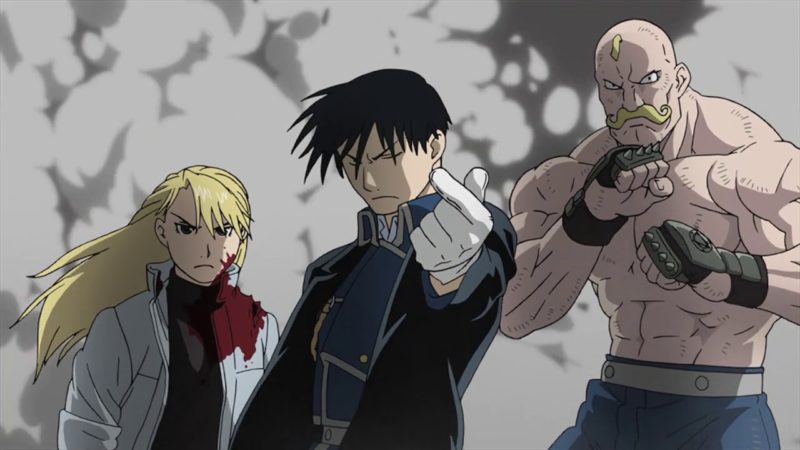 Those who are fans of anime voice actors in English will be familiar with Vic Mignogna. His career and popularity rose quickly from his performance as Edward Elric in the original Fullmetal Alchemist. While he was great in the show, the show itself suffered due to the lack of source material at its time of release.
The plot of the source material came to televisions in the form of Fullmetal Alchemist Brotherhood, which saw Mignogna return to the main character role as Edward Elric. Fullmetal Alchemist is the tale of Edward and Alphonse, brothers and alchemists who are looking to restore their bodies after they both suffer the consequences of a failed experiment.
The show itself is dramatic, with humorous moments here and there. While the power of many of these moments can get lost in translation, the English script remains fantastic. The voice talents did well in bringing the characters to life.
5. Baccano!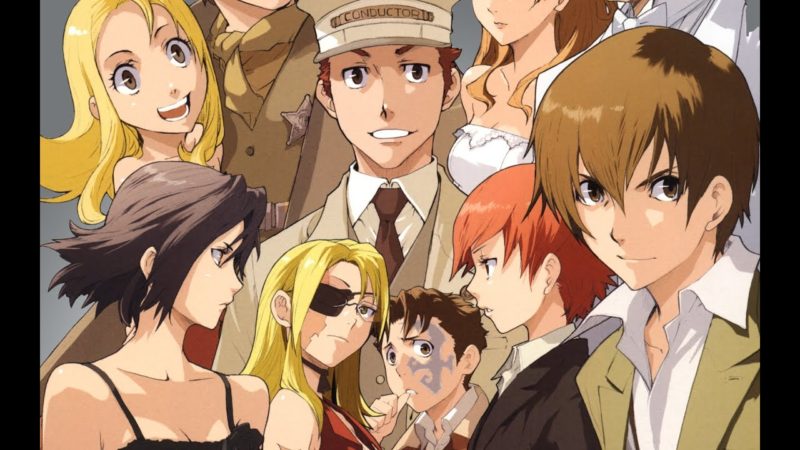 Some anime are set in locations that are not in Japan. In these cases, having Japanese voices for characters who are not supposed to be Japanese can come across as a little weird. One of these anime is Baccano!, which is set in America in the 1930s.
The English dub of the show gave a layer of authenticity to the show which Japanese voice actors will struggle to provide. The show featured great actors like Todd Haberkorn and Bryan Massey in amazing New York gangster voices. The story is compact but deeply complex.
The show is about a bunch of mobsters, con artists, serial killers, and a bunch of other crazy people all stuck together inside a runaway train, all in pursuit of the secrets of immortality. More than just the accents, the English dub of Baccano! is just great. The script is well written to show the nuances of the villain's villainy and the heroes' heroism.
6. Your Lie in April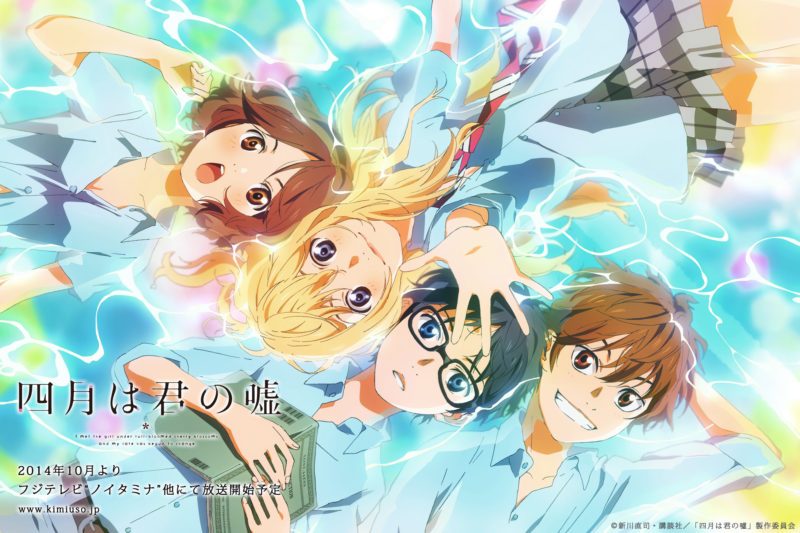 Moving away from the action genre, anime has had its fair share of heartbreaking drama. Your Lie in April is the story of Kousei Arima, an emotionally broken piano prodigy who struggles to find himself after the death of his mother. Being able to convey his deep emotional troubles is a difficult task, but voice actor Max Mittelman made Arima believable and almost real.
The rest of the cast does a great job playing the people who would help Arima grow as a person. Erica Mendez voices Arima's high-spirited childhood friend Tsubaki Sawabe while Erica Lindbeck voices spontaneous and eccentric violinist Kaori Miyazono. The writing itself is poetic while the delivery combined with the soundtrack presents a beautiful melodrama.
Your Lie in April is cathartic and emotional. It doesn't leave anything lost in translation. It is truly one of the best English dubbed anime of all time.
7. Wolf's Rain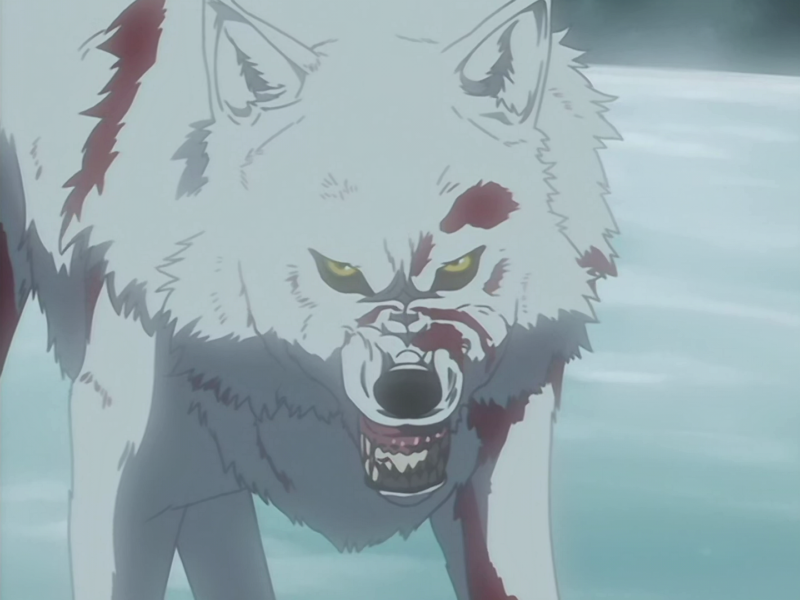 Fans of the Power Rangers franchise might know Johnny Yong Bosch, who played the second Black Power Ranger. He lends his voice acting talents in Wolf's Rain's Kiba, a young lone wolf whose had a hard life in an ice cold world. He seeks to find something to replace the sadness that he has felt all his life.
Wolf's Rain is the story of four wolves and their search for Paradise. To find it, they must first find the Lunar Flower in a desolate, post-apocalyptic world. Kiba is no stranger to the sad monologue and Bosch's voice acting talents make them feel heavy, touching, and emotional.
Whether Kiba is fighting with the rest of the pack or bonding with them, Bosch finds a way to set the tone correctly. Playing characters who are tragic and serious can be a challenge. The voice cast of the English dub of Wolf's Rain does it very well.
8. Golden Boy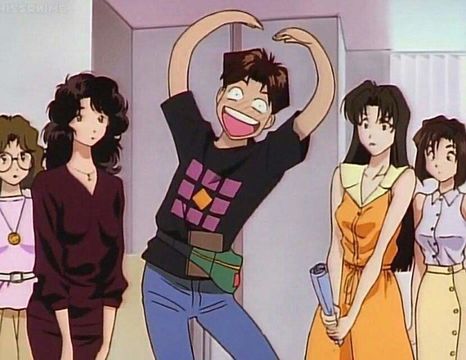 Golden Boy is a story about Kintaro Oe, a studious boy who moves from job to job in the hopes of a better life. He leaves each job with new experiences that lets him grow as a person. The jobs he gets takes him through all sorts of compromising positions with beautiful women.
The anime and the source material are for mature audiences, although it is not strictly pornographic. Golden Boy is unique in this list because it is not exactly amazingly written or amazingly dubbed. It is notable because it is absolutely hilarious thanks to the performance of Doug Smith.
In most other works, Smith's overacting would be strange at best and unwatchable at worst. In Golden Boy, his overacting fits just right.
9. Toradora!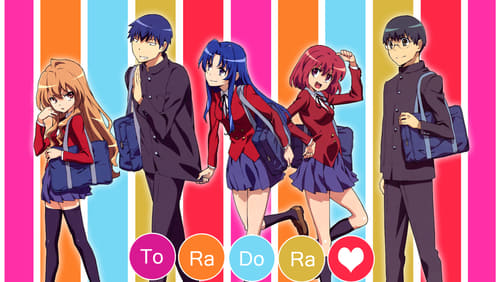 Toradora!'s plot can be described as a worn out romantic comedy. Ryuji Takasu and Taiga Aisaka have crushes on each other's best friends. The two promise each other to help one another win their respective crush's hearts. While the plot may cause romantic comedy fans to roll their eyes, Toradora! excels at writing and execution.
The characters go through the right balance of drama and humor, making them relatable and lovable. The power of the writing is not lost on the English translation and the dubbing gives it a lot of life. Takasu's calm, collected, self-conscious nature is perfectly voiced by Scott Kimerer while Cassandra Lee Morris perfectly captures Aisaka's hot-headed, spontaneous personality.
Toradora! successfully made an unforgettable anime out of a forgettable plot. The excellent English dub just adds to its flavor.
10. Fate/Zero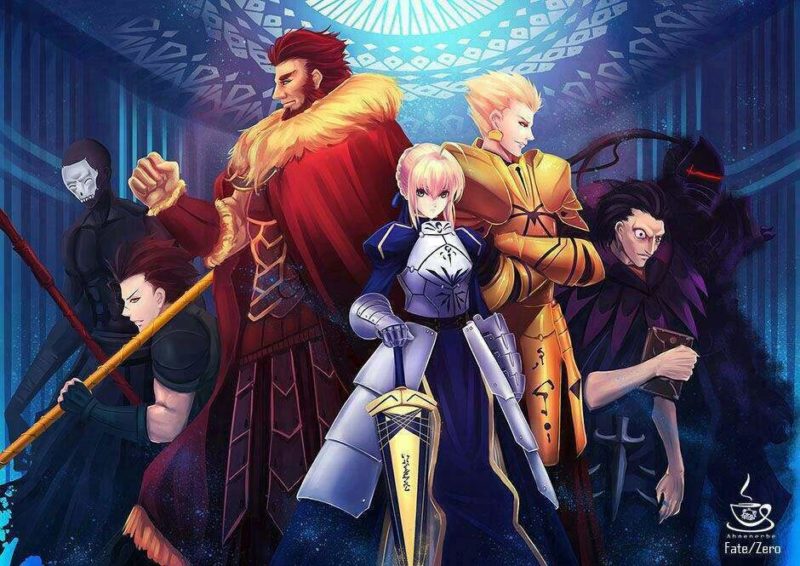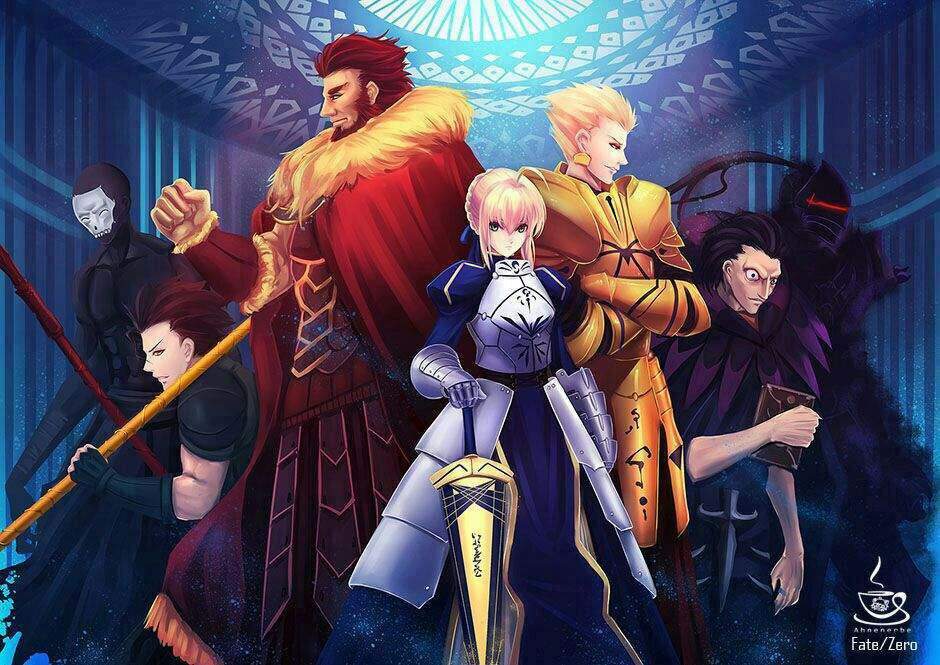 The Fate franchise is probably one of the more difficult anime franchises to follow with its series spanning multiple universes and alternative narratives. Fate/Zero, in particular, is the prequel to Fate/Stay Night. It covers the fourth Holy Grail War through protagonist Kiritsugu Emiya.
The English Dub voice cast features a number of prominent voice actors like Matt Mercer, Kari Wahlgren, Johnny Yong Bosch, and Crispin Freeman. The Fate franchise has a massive following all around the world and it is easy to see why with each series offering excellent writing and voice talents.
This article reflects the opinion of the freelance writer.
---
Related articles:
Top 10 Shows like Star Trek: Discovery You Can Watch Today
8 Best Fortnite Players Of All Time To Watch Out For
Top 10 Best K-Pop Girl Groups Of All Time
The 8 Best Villains In The Marvel Universe
Top 10 Best K-Pop Boy Groups Of All Time
Dauntless: How To Get Neutral Orbs In The Game