Dragon type Pokemon are special, as they are only super effective against one another. They are also weak to certain elements like fairy and ice type Pokemon.
That said, there are plenty of strong dragon Pokemon and some are them are also considered as legendary.
Here are some of the best dragon type Pokemon across all 7 generations.
1. Rayquaza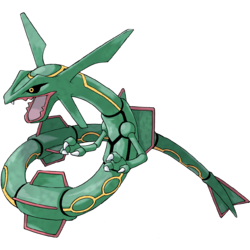 The first Pokemon to be featured is Rayquaza, who is a dragon and flying type Pokemon from the 3rd generation. It is green in color and is considered as a legendary alongside Kyogre and Groudon.
Rayquaza can even become stronger as it is able to mega evolve into Mega Rayquaza. It is a pretty special Pokemon as it has a unique mikado organ inside of it. This organ can be filled with energy when Rayquaza consumes meteoroids in the stratosphere, and this energy allows it to mega evolve.
Rayquaza has really high base stats, with a focus on attack and special attack. It becomes much, much stronger when it turns into Mega Rayquaza with godly attack and special attack attributes. It's easily one of the strongest dragon type Pokemon.
2. Charizard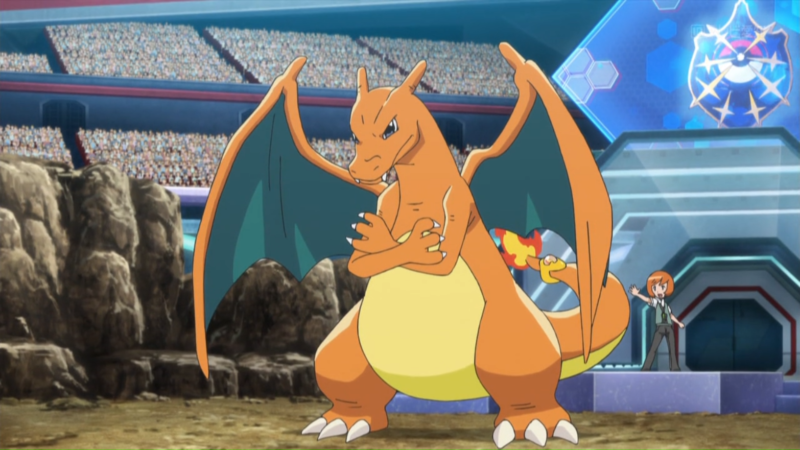 Next on the list is Charizard, which is a 1st generation fire and flying type Pokemon. This Pokemon is a fan favorite and is one of the strongest Pokemon in the whole of the 1st generation.
Although Charizard is pretty strong, it's much better when it mega evolves into either Mega Charizard X or Y. Mega Charizard X is more of blue and black in color and it breathes blue flames from its mouth.
Charizard doesn't have that impressive base stats, but it improves a lot when it mega evolves, especially on the attack points.
3. Zekrom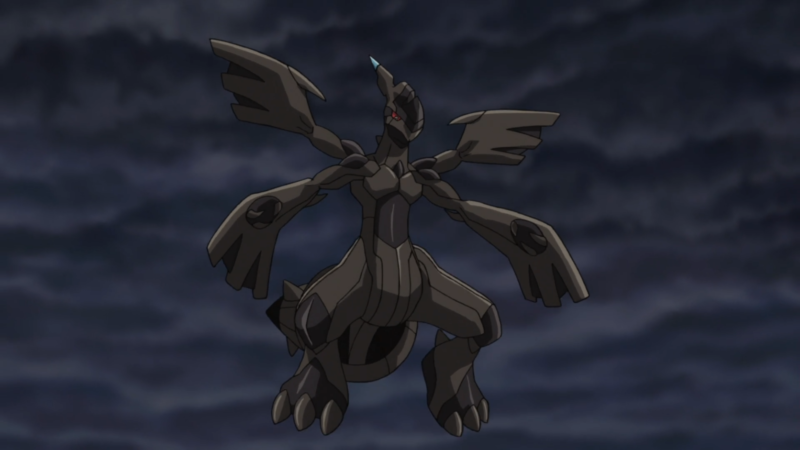 Another legendary on this list is Zekrom, who is both electric and dragon type, and is from the 5th generation. Zekrom, Reshiram and Kyurem are all part of a trio.
This Pokemon can further fuse with Kyurem to become Black Kyurem which is insane. Zekrom has a pretty unique tail which allows it to generate electricity. This tail also generates an anti-gravity field which allows it to fly with almost no resistance from gravity or air.
Zekrom is also powerful enough to cause thunderstorms. It has high overall base stats, with attack being its strongest. In total, its base stats is the same as a couple of other legendary Pokemon.
4. Haxorus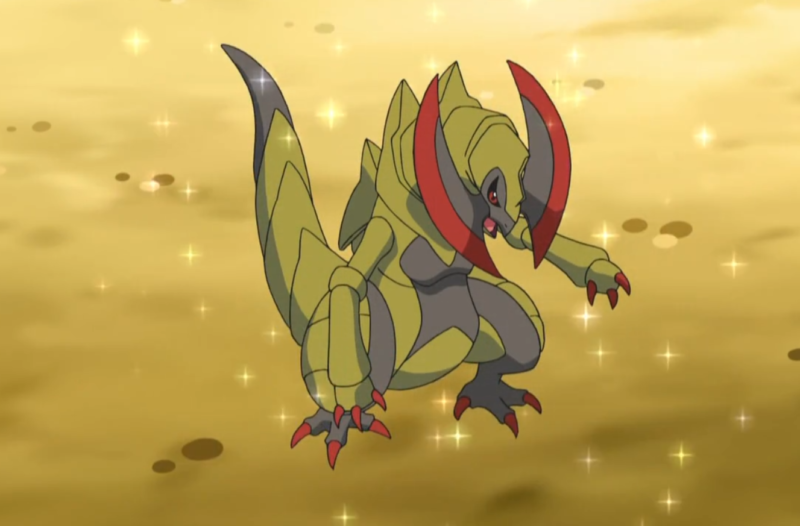 Haxorus is a 5th generation pure dragon Pokemon and it evolved from Fraxure. This solid looking dragon has cool scythes on its jaw which is capable of cutting through most objects.
This Pokemon is considered to be quite friendly but it can be pretty territorial in nature.
As far as its base stats are concerned, it is overall decent. That said, its attack attribute is far higher than the rest.
5. Salamence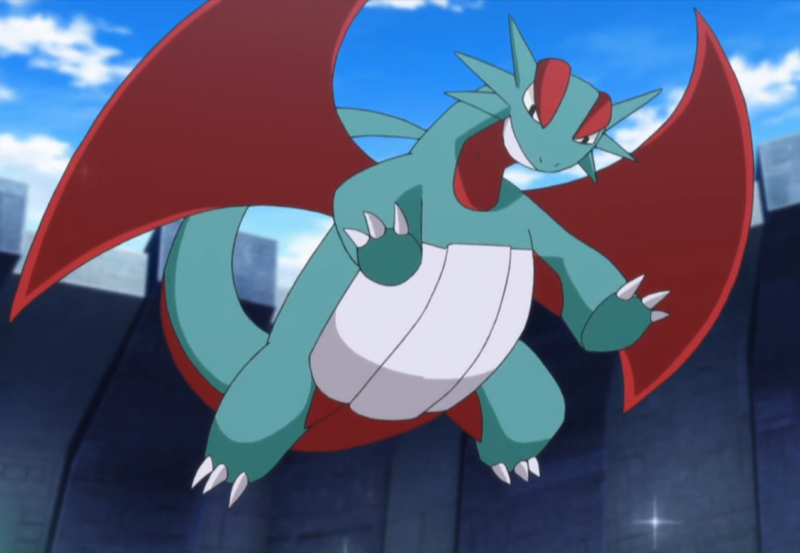 Salamence resembles a salamander with wings, and it's a flying plus dragon type legendary Pokemon from the 3rd generation. It is the evolved form of Shelgon, and it is capable of mega evolving into Mega Salamence.
This Pokemon is considered to be pretty insane when it gets angry, as it can destroy everything surrounding it until it gets tired. It becomes even worse when it turns into Mega Salamence, and the latter has the nickname "the blood-soaked crescent".
Salamence has overall high base stats, with attack and special attack being the strongest. When it turns into Mega Salamence, the attack, defense and other attributes all increase a lot. Based on its stats alone (not taking into account skills), it is one of the best dragon type Pokemon.
6. Garchomp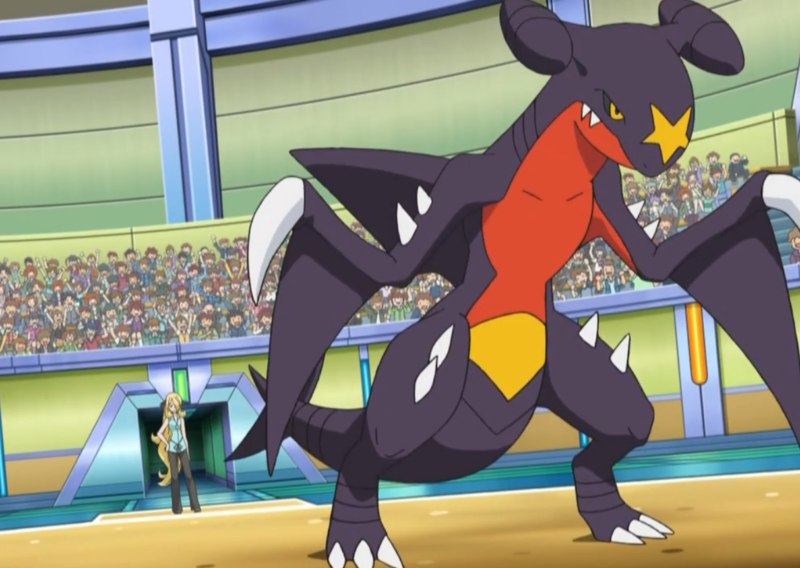 Garchomp looks like a combination between a hammerhead shark and a dragon. this 4th generation legendary Pokemon is both dragon and ground type.
This beast is also capable of mega evolving into Mega Garchomp. When it does, it becomes even bigger and looks meaner. This Pokemon is also incredibly fast and is said to eat flocks of birds at one go.
It has pretty high base stats with attack as its strongest attribute. When it mega evolves, its attack increases exponentially as well as the other stats.
7. Giratina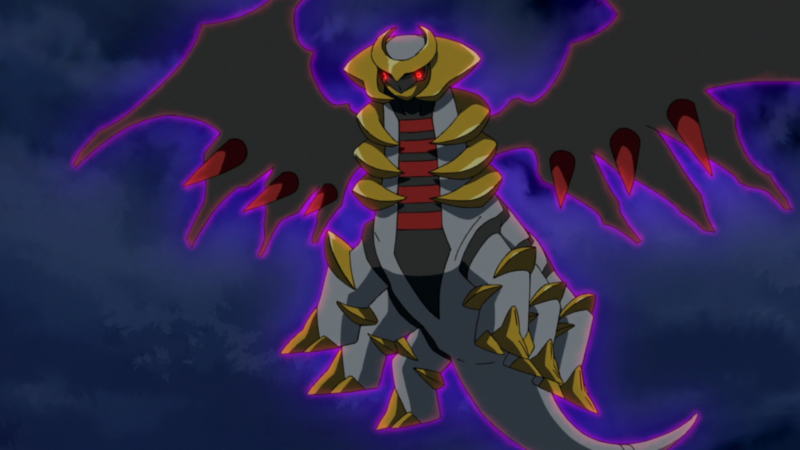 Next on the list of top dragon Pokemon is Giratina. This legendary Pokemon from the 4th generation is both a ghost and dragon type. It is one of the trio, alongside Palkia and Dialga (which are also featured below).
Giratina is a really powerful Pokemon that is capable of time travel and even control dimensions of time and space. It creates a portal using its whirlwind attack. Due to its violent nature, it was apparently banished.
As expected, Giratina has really good base stats, with stamina / HP being its highest.
8. Hydreigon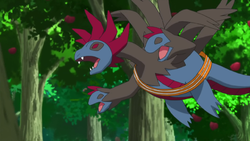 Hydreigon is a 5th generation Pokemon (also a legendary) which is both dark and dragon type. It evolved from Zweilous.
Its name resembles a mythical dragon Hydra, and similarly, it has more than one head (three to be exact). Hydreigon is known to be a destructive and violent Pokemon that will attack any moving creature. Apparently its three heads are also capable of consuming almost anything.
Hydreigon has pretty decent overall base stats, with special attack being its strongest attribute.
9. Palkia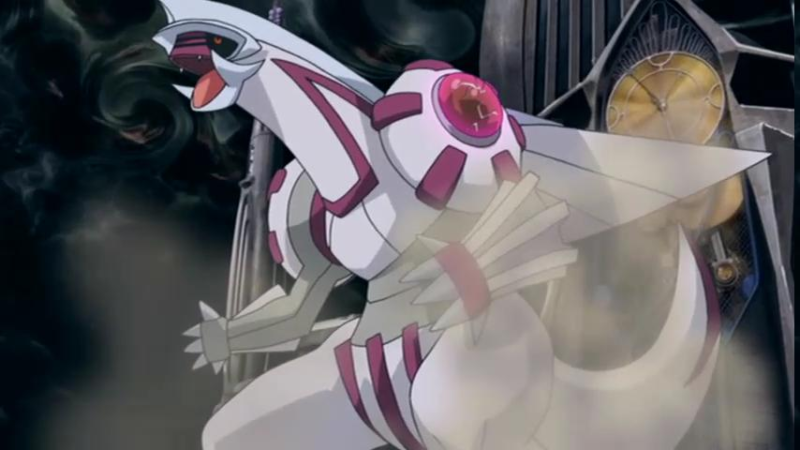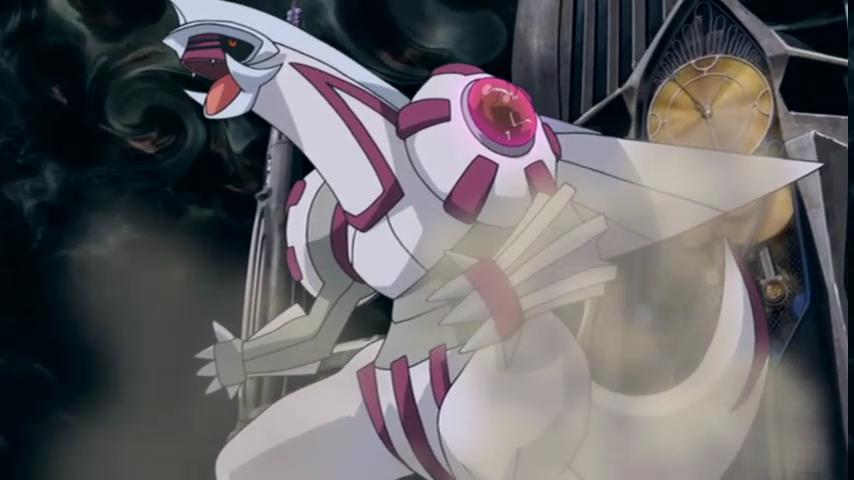 We're now back to another legendary Pokemon and one of the Sinnoh trio, i.e. Palkia. This Pokemon is from the 4th generation and is both a dragon and water type.
Like the others in the trio, it has special abilities including warping space and creating different realities. It is said to live in a different dimension as well. Palkia can also be pretty violent, especially when it clashes against Dialga.
Like other legendary dragons, it has really high base stats which makes it one of the top dragon type Pokemon.
Palkia's strongest attribute is its special attack.
10. Dialga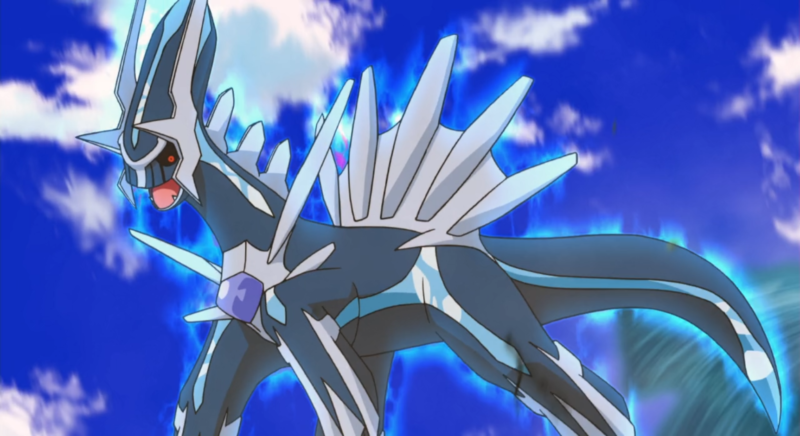 Since we've mentioned two of the trio, why not just put in the last one? Dialga is a legendary dragon and steel type Pokemon from the 4th generation. All of the three in the trio are representations of time, probably because they are able to control time and space.
This Pokemon resembles a sauropod and it has sharp horns, fangs and even spines on the body. Dialga can definitely control time by stopping it or control its speed. Like the rest, Dialga lives in a different dimension.
Similarly, it has really high base stats and special attack is also its strongest attribute.
What Do You Think Is The Best Dragon Type Pokemon?
We've listed some of the Pokemon we think are the best among the dragon types. How about you?
Which dragon Pokemon do you think should be listed above in the top ten?
Here are some others that we could have put into the list:
---
Related articles:
Best Steel Type Pokemon In All Gens
Top 10 Best Water Type Pokemon
Strongest Psychic Pokemon Of All Time
10 Fossil Pokemon To Check Out