With over 100 heroes to choose from, and a community of players known for their competitive drive, playing Dota 2 as a beginner can be quite unnerving.
Although Valve has done well in recent times to help make the game's community less toxic and more friendly to beginners, the fact remains that Dota 2 itself is pretty much unwelcoming to newcomers.
The truth is, Dota 2 is a brutally complex game that takes hundreds if not thousands of hours to familiarize yourself with the basics and to come even close to being as good as the average player.
With that said, Dota 2 is not impossible to learn.
If you're willing to put in the time and effort, you'll find that Dota 2 is one of the best video games out there, always being on the receiving constant balance updates and new features from its developers to help keep things feeling fresh all of the time.
To help you get started on your Dota 2 journey, we rounded up the 10 best Dota 2 heroes for beginners, such as yourself, to play.
1. Crystal Maiden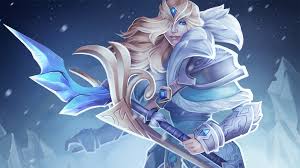 Crystal Maiden is the quintessential support hero.
She's squishy and relatively easy to kill. But, she's not helpless. She's got a global aura in Arcane Aura that provides mana regeneration for the entire team, a disable in Frostbite that can stop opposing heroes on their trucks, and a nuke in Crystal Nova that deals decent enough damage to keep opponents at bay for much of the early and mid game.
Crystal Maiden also has an ultimate in Freezing Field that dishes out huge damage in the middle of team fights just by simply casting it.
Perhaps the thing that makes Crystal Maiden a must-play for beginners is that she can be quite impactful, even if she has zero notable items and is behind in levels.
2. Sven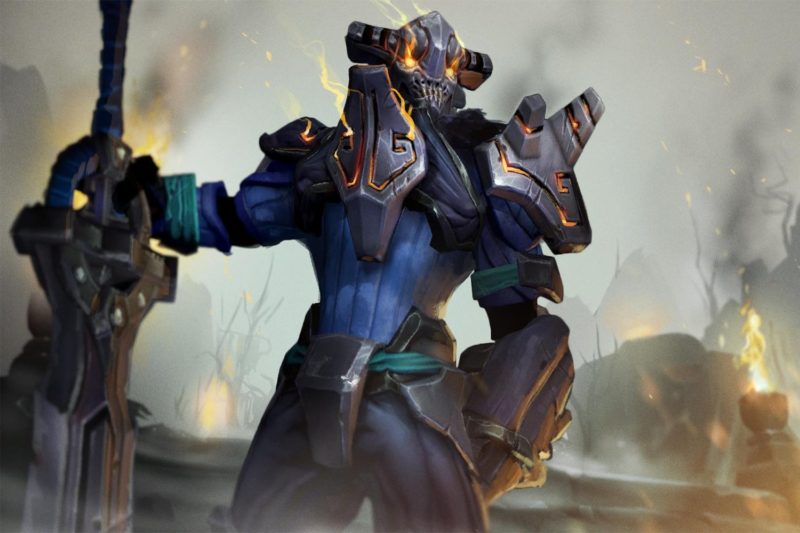 Let's see here.
Tanky? Check.
Deals huge damage? Double check.
Straight-forward abilities and item builds? Triple check.
Sven is a hero that likes to keep things simple. In fact, he's so simple that he can be quite boring.He's got an AoE stun, cleave, and a shout that adds movement speed, as well as armor. He can also buff himself up to deal more damage and have more HP using his ultimate, God's Strength.
To play Sven is to play a typical bruiser in other games that loves to get into the thick of things and packs a whallop.
Simply put, Sven is a low-risk, high-reward hero that has the potential to make total beginners look a lot better than they really are.
3. Wraith King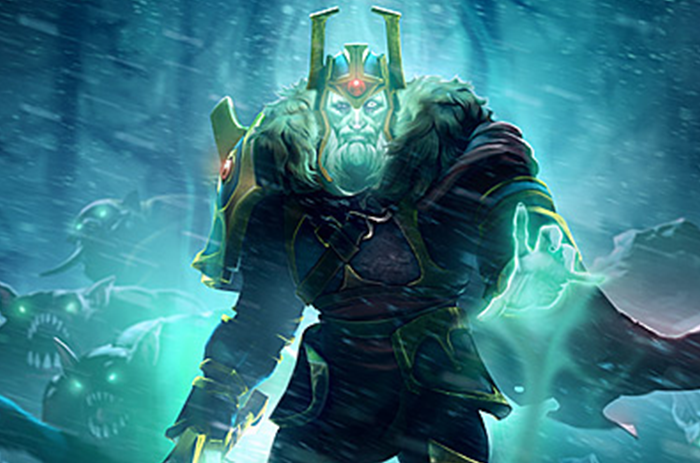 No hero could be more forgiving than one that literally has multiple lives.
Wraith King is one of the most beginner-friendly heroes in Dota 2 because he's straightforward. He's got a stun in Wraithfire Blast and a lifesteal aura in Vampiric Aura. Plus, he hits hard thanks to Mortal Strike.
Basically, the key to playing Wraith King is to stick to your lane, farm, push, and kill heroes on sight.
It is that simple.
With only one active or targetable ability and capable of pushing out lanes fanes because of his skeletons, Wraith King is an excellent hero start out with if you want to learn optimal farming patterns for farm-intensive heroes without necessarily being punished as hard for overextending yourself.
4. Viper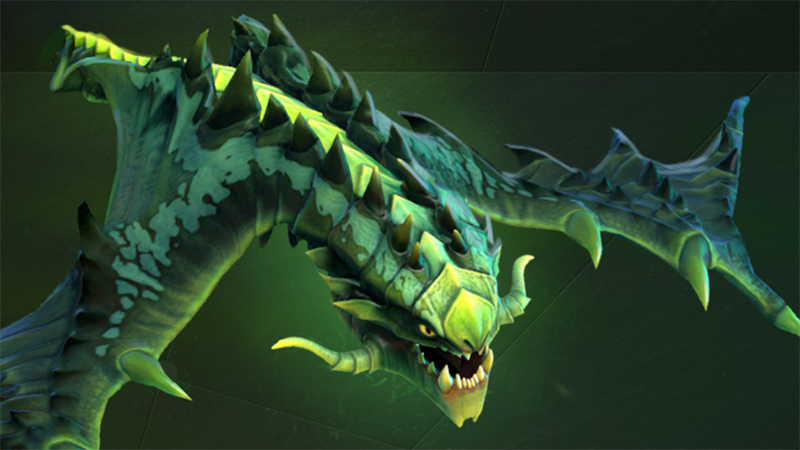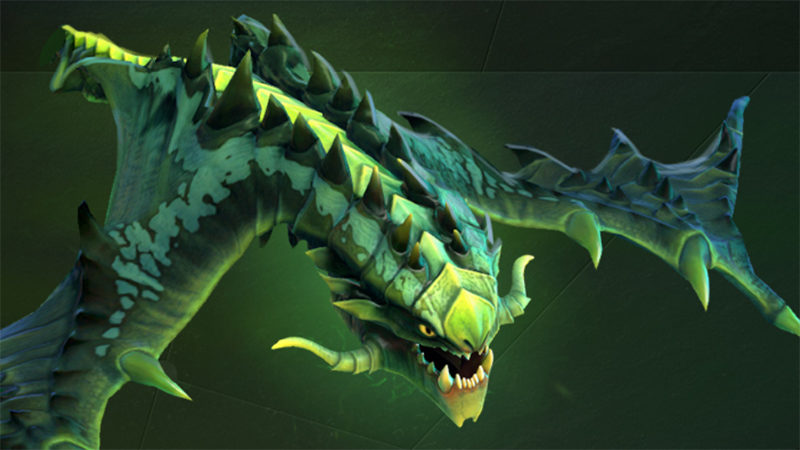 One of the most dominant laners in all of Dota 2 and extremely annoying to play against, the "Netherdrake" is a great starter hero for players who are looking to play in the middle lane.
Viper is pretty much a one-size-fits-all kind of hero. He can tank and take damage, dish out his fair share of pain to opposing heroes, and he can also make the necessary rotations on the map to gank and help out the rest of his team.
As an added consolation, Viper is pretty good in the lane as well.
Armed with simple abilities that are very easy to execute and combo and capable of scaling late into the game, Viper is the perfect one-button hero for beginner players.
5. Tidehunter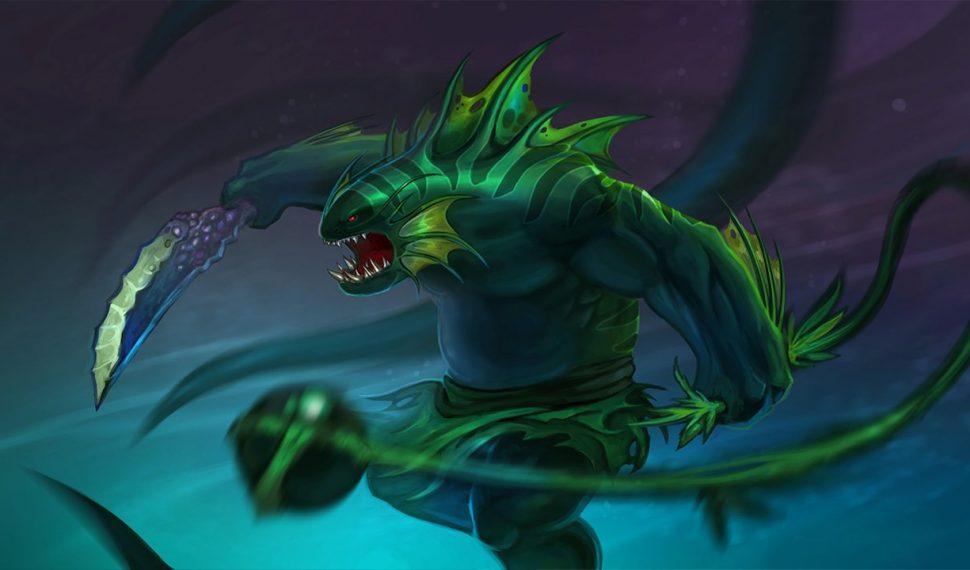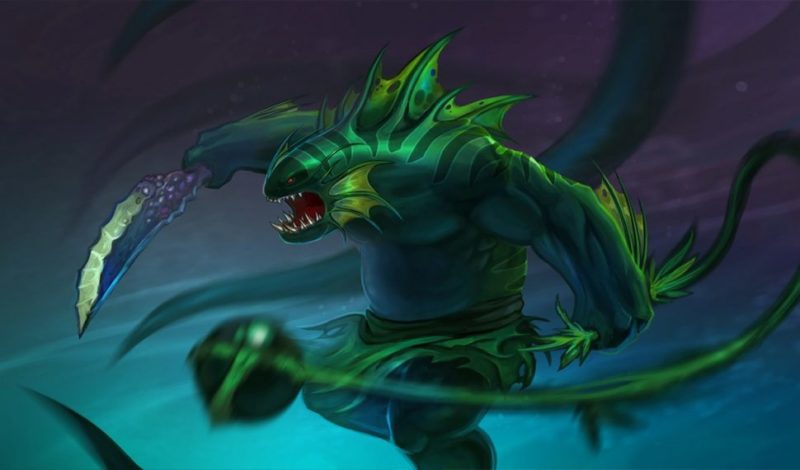 One of the tankiest heroes in Dota 2, learning how to play the game as Tidehunter can be quite the forgiving experience.
For starters, as mentioned earlier, he's quite tanky. Taking him down will require multiple heroes, especially early in the game. Later on, Tidehunter can be built to be even more tanky that it might take an entire team just to take him off of the map.
Not that you'd be just standing there and waiting to get picked off, however.
Capable of flash farming and bullying heroes in the lane with Anchor Smash and possessing the ability to turn entire games around with a well-timed Blink Dagger into a Ravage, an AoE stun that does damage over a radius of 1,250, Tide Hunter is among the easiest and most reliable offlaners to play in all of Dota 2.
6. Ogre Magi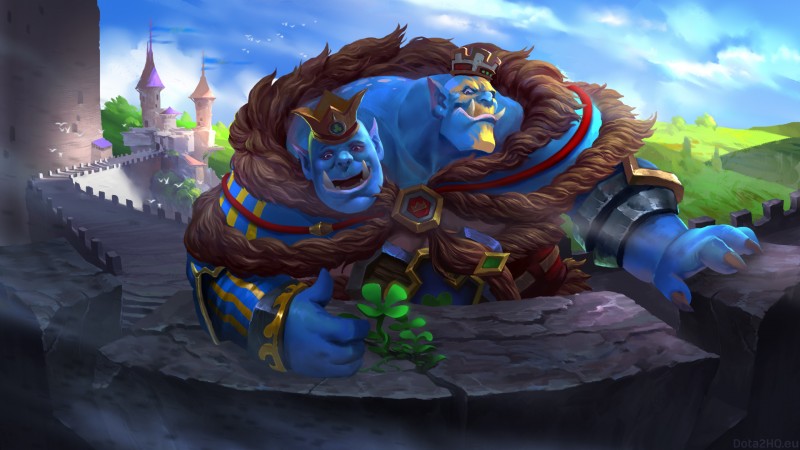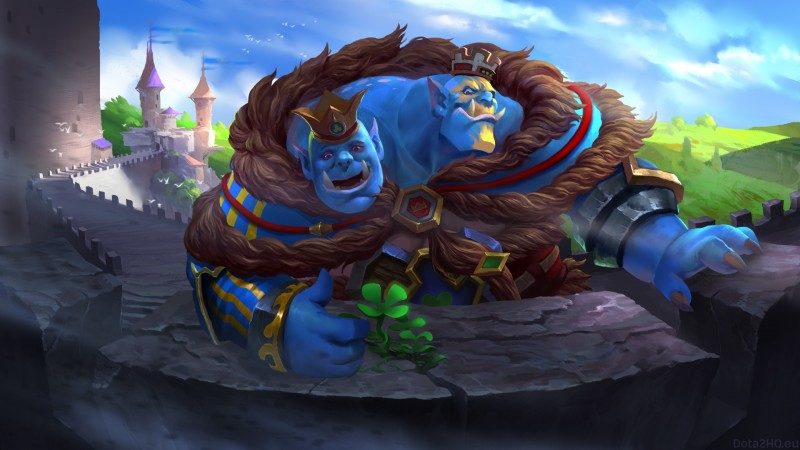 You know what they say, two heads are better than one.
Ogre Magi took this phrase quite literally, however. He's a two-headed support ogre that is surprisingly equally as capable of dishing out damage as he is disabling opposing enemy heroes.
If you need a crash course on what to do as a support player in Dota 2, a couple of playthroughs using Ogre Magi will definitely teach you about what it takes to play as a support and enable the rest of your team to win.
7. Juggernaut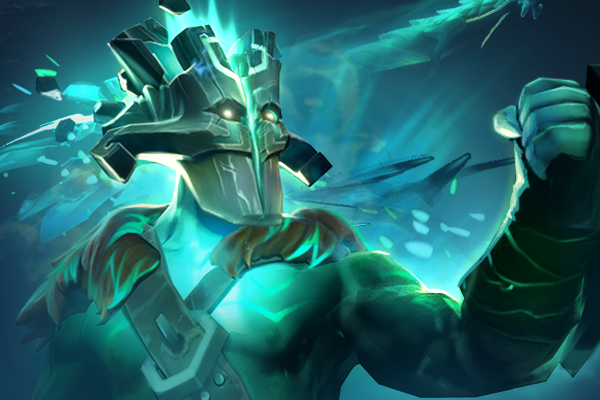 Equipped with a solid attack animation and able to be played in a variety of ways into all sorts of hero lineups, making him one of the more versatile heroes in Dota 2, the Juggernaut is as simple as hard carries go.
If you want to start out your Dota 2 journey learning how to carry games, Juggernaut is a no-brainer of a pick.
8. Lich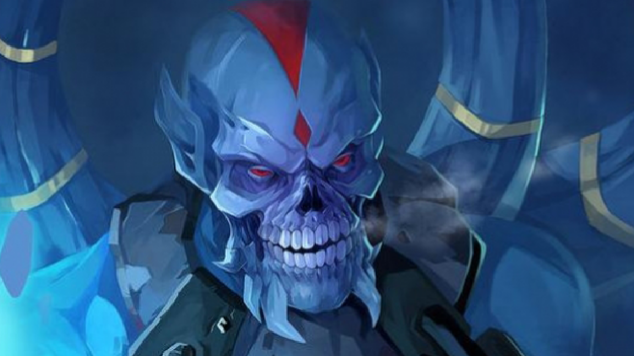 Arguably the best Dota 2 hero for beginners to play, Lich is a support hero that can have just as much impact on the game without items as he would with key pickups.
While Lich no longer has Sacrifice to help him dominate the lanes, Lich remains a strong support hero that can harass effectively in the lane to help give their more farm-intensive cores space.
Frost Blast and Frost Shield are two very reliable spells.
The former is a straight-forward nuke that will come in extremely handy during the laning phase. Meanwhile, Frost Shield acts as an excellent deterrent from opposing players who would have loved to give chase in-game.
Plus, to top it all off, Lich has an ultimate in Chain Frost that deals huge damage on its first hit and deals even more as it bounces back and forth on enemy units for a certain period of time.
9. Spirit Breaker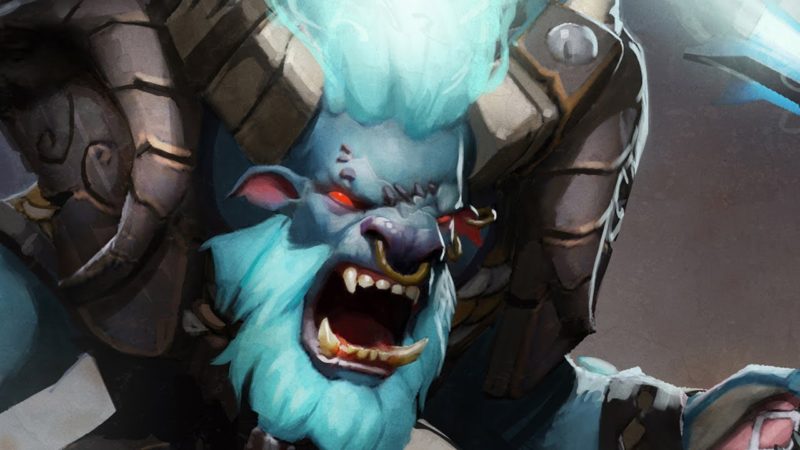 Nicknamed by many players as Dota 2's resident "space cow", Spirit Breaker kind of deserves the monicker, and for good reason — he's a bullish hero that won't think twice about ramming its head onto opposing any teams so long as it can guarantee a kill.
Spirit Breaker can technically be played in any way. He can be a decent core, and can deal a lot of damage as a hard carry. Or, at least, in theory. However, it's been found that the Spirit Breaker is most effective when played as a tempo controller that's also capable of keeping up with hard carries late into the game.
If you're looking to play a fun, yet simple hero whose main role in Dota 2 is to create chaos, then the Spirit Breaker might just be right up your alley.
10. Bane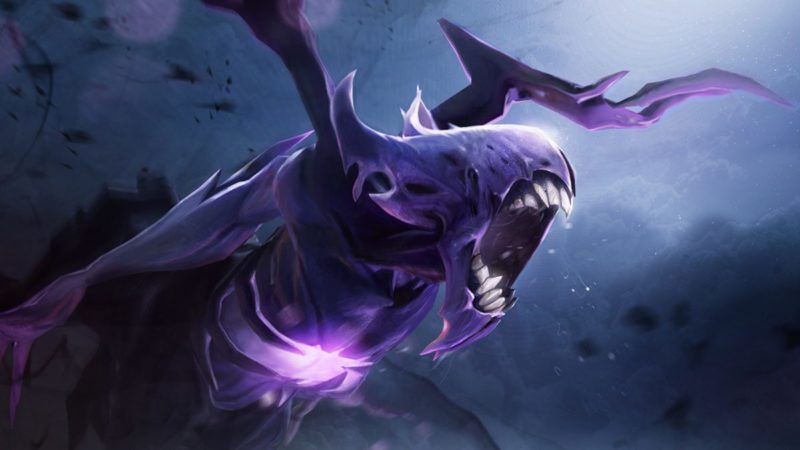 If you're looking to learn how to play a new hero that will allow you to annoy opposing laners throughout the entire game, especially during the laning phase, without needing much farm or attention, then Bane has to take the cake.
Bane has four single-target active skills that will remain relevant throughout the entire game no matter what you do.
For starters, Brain Sap deals an awful lot of single-target damage, with Nightmare being the perfect tool for setting up ganks and timely saves on teammates. He's also quite the nuisance, thanks to Enfeeble, which drastically lowers the opposing laner's damage for a set amount of time.
It's Your Turn to Pick Now
Truth be told, every hero in Dota 2 is viable. That's just how incredibly balanced the game is.
It's all just a matter of which hero you prefer playing and how well your team can play around your hero's capabilities. But, since we're talking about beginners here, we do recommend checking out our list first.
Filled with straight-forward, impactful, and easy-to-use Dota 2 heroes, our list is perfect for beginners who are looking to join the Dota 2 community.
So, what are waiting for?
Now that you're equipped with better knowledge when it comes to choosing the right Dota 2 hero for your own specific tastes, needs, and preferences, choosing your first few heroes shouldn't be too hard anymore.
This article was composed by a freelance writer.
---
Related articles:
How To Get Spell Energy: Harry Potter Wizards Unite
The 10 Best Games Like Portal If You Love Puzzles
Table Flipping: Forza Horizon 4 (Lego Speed Champions) Guide
Top 8 Best Yu-Gi-Oh! Cards Of All Time
Games Like Dwarf Fortress: 7 Alternatives You Can Play