Bad Vibrations is a side mission by Grouse in Nekrotafeyo in Borderlands 3.
Your task is to help investigate the source of the tremors and stop it.
Here's a walkthrough of Bad Vibrations in Borderlands 3.
This mission is recommended for level 30 and above. It changes according to your level once you've finished the campaign.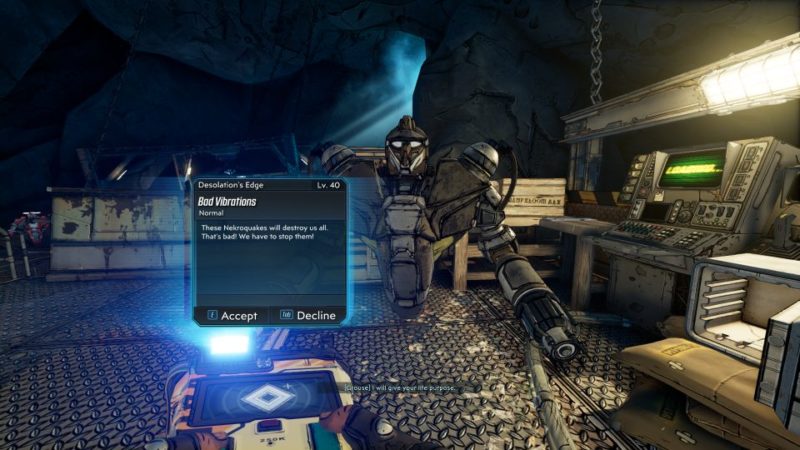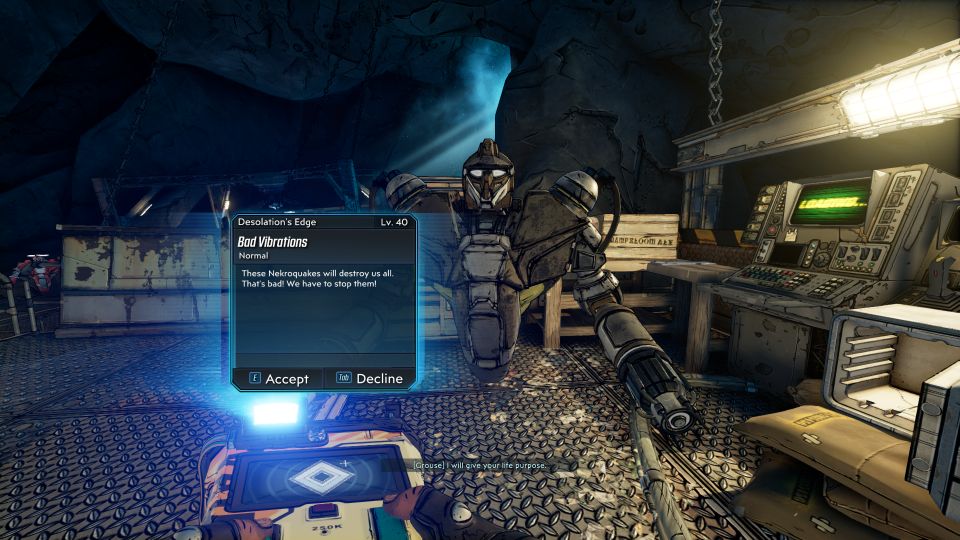 Get beacons and explosives
First thing to do is to pick up the beacons.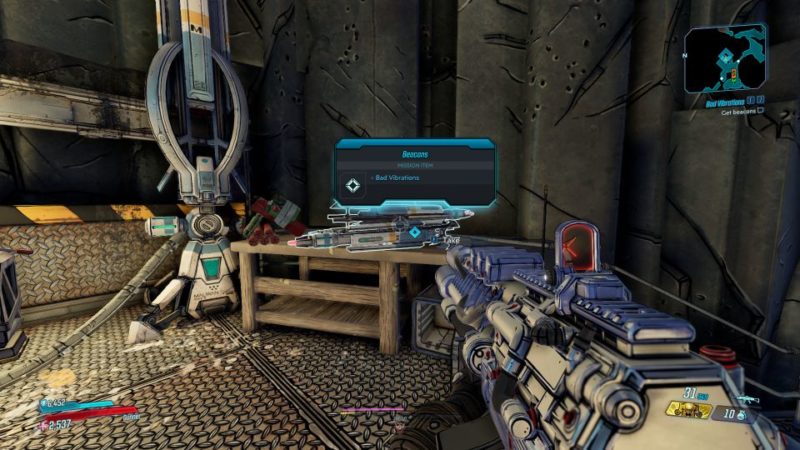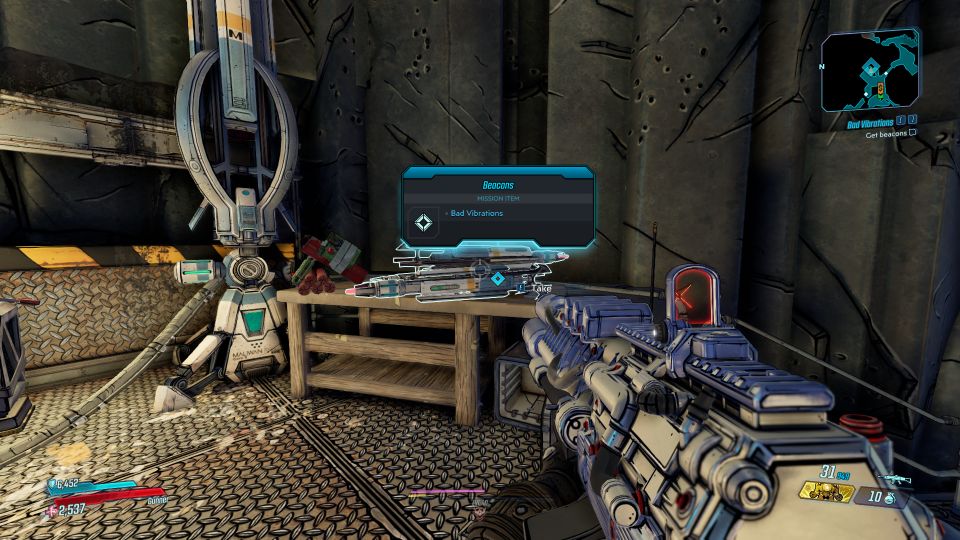 Next, take the explosives on the table as well.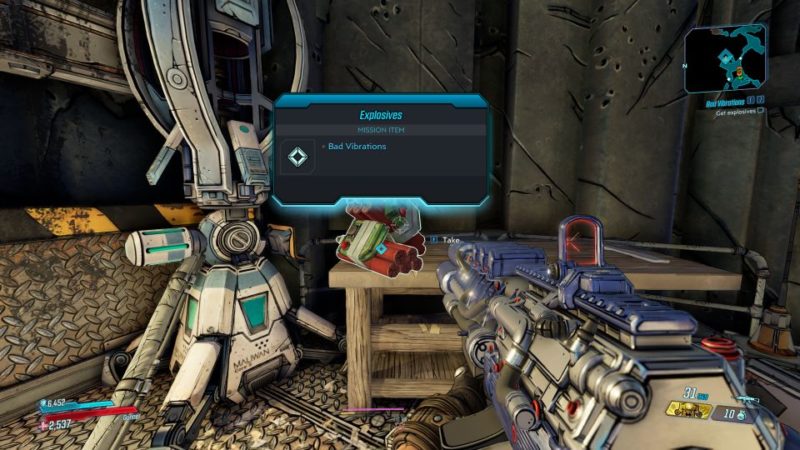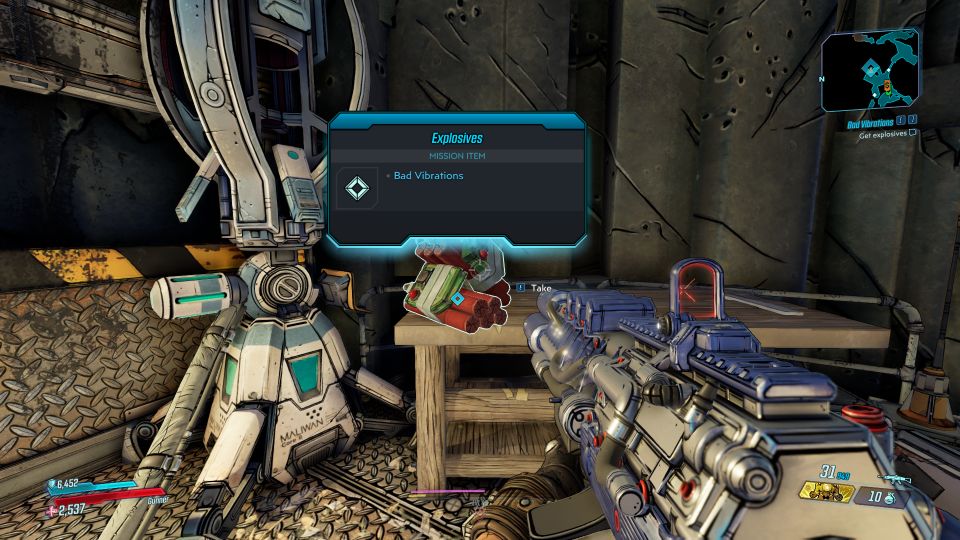 Place beacon
Place one beacon within your own base.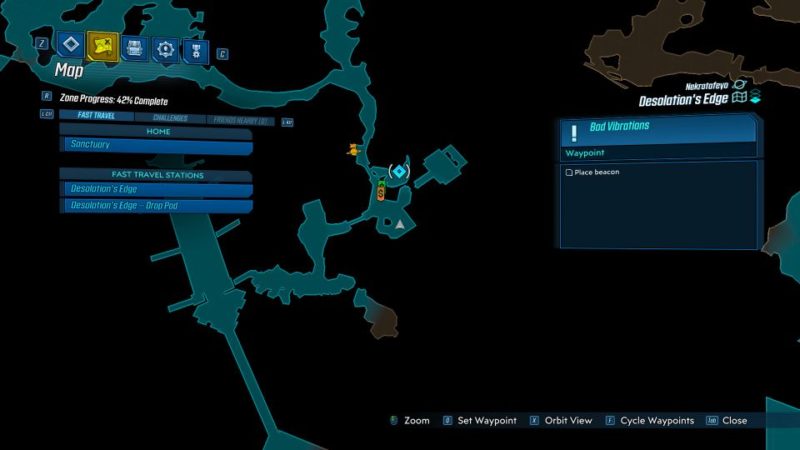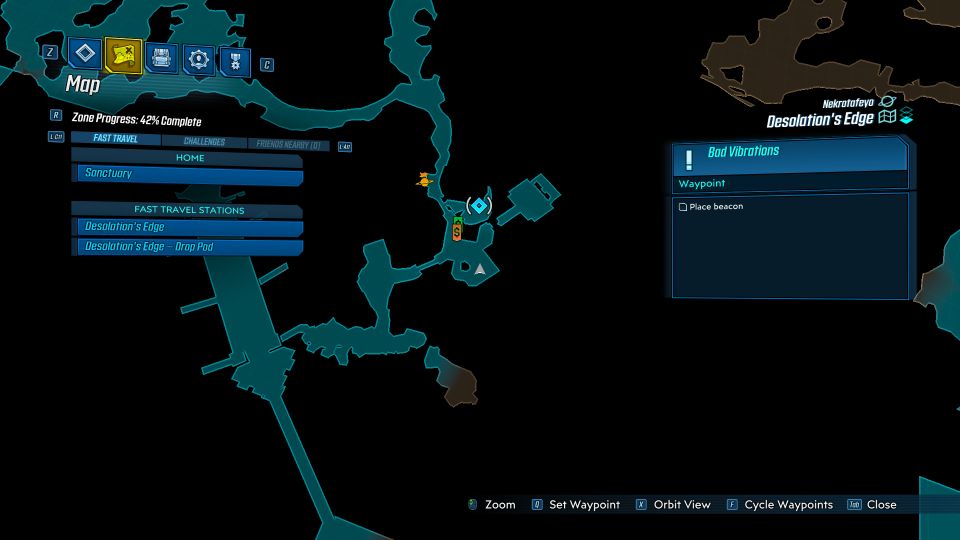 Jump here and put the beacon.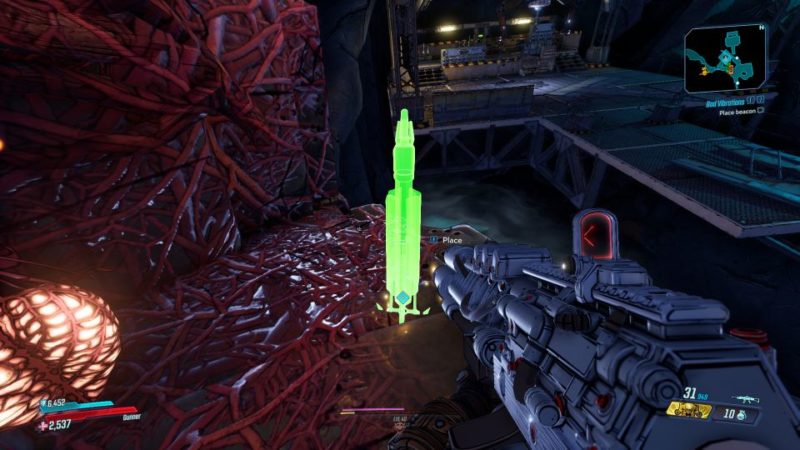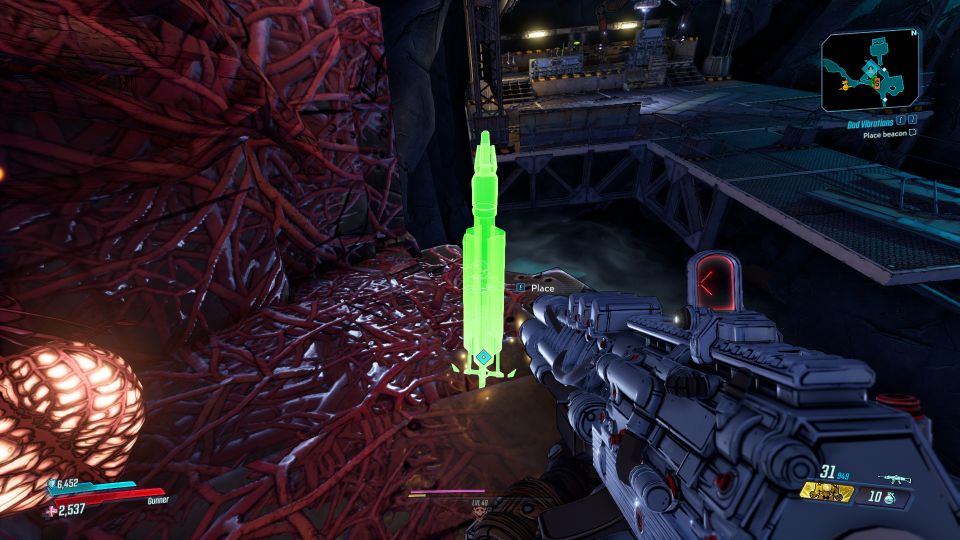 Place two more beacons
You'll then need to head out to place 2 beacons. The locations are shown in the map.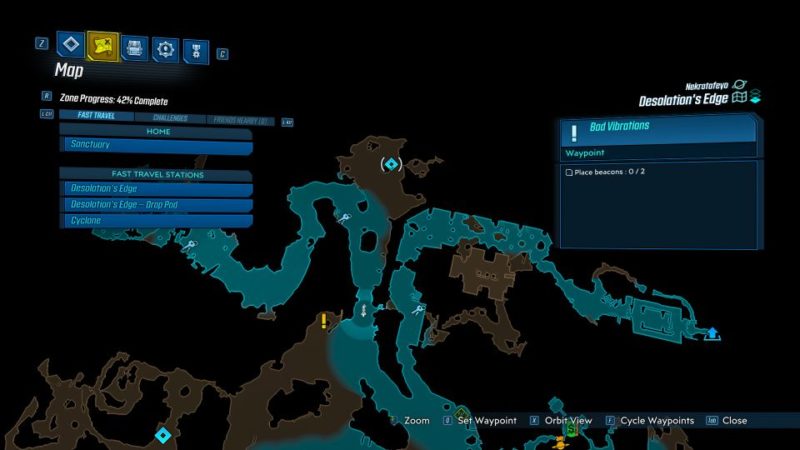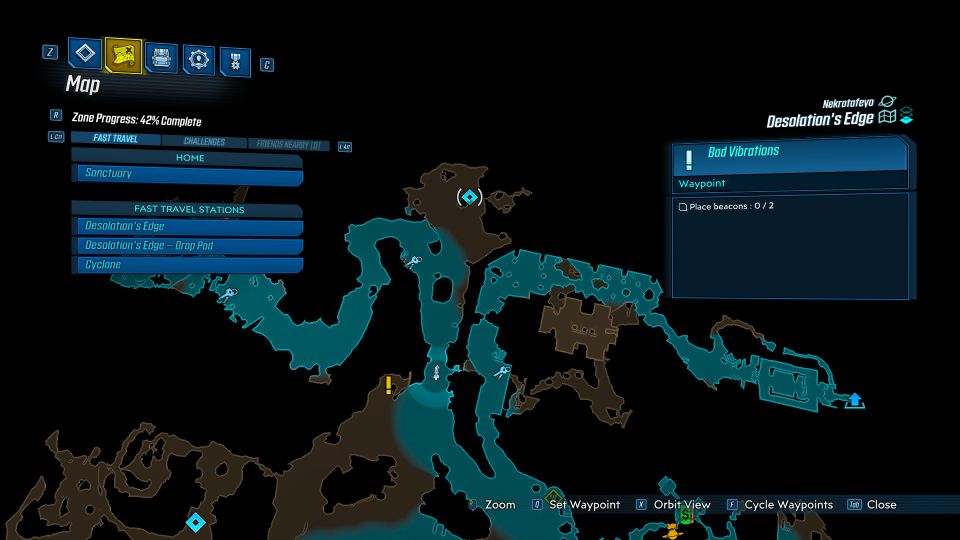 There'll be mobs all the way. If you don't wish to clear all of them, just sprint towards the end.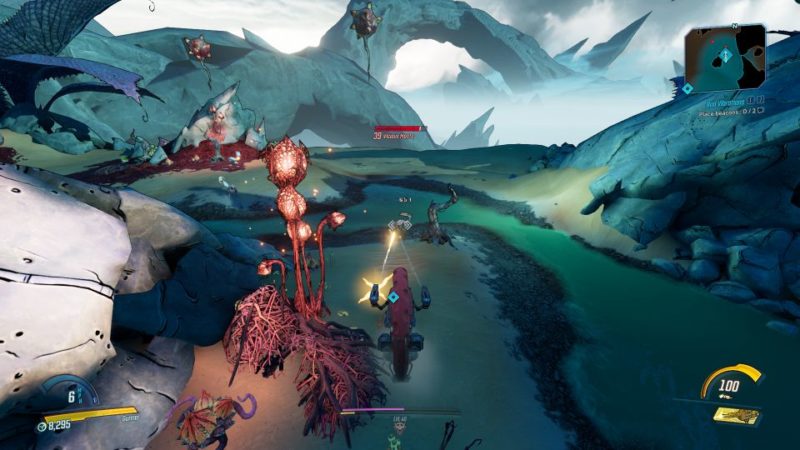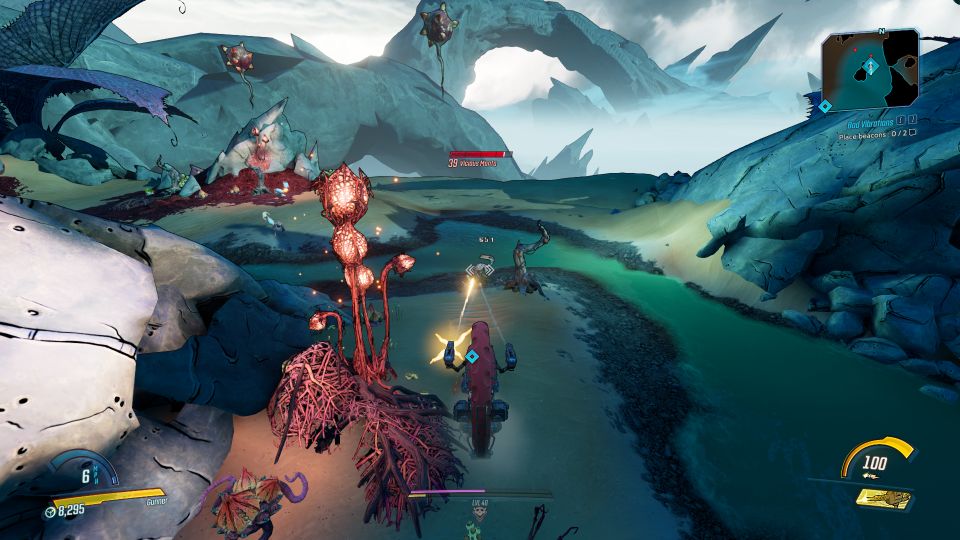 Place the beacon here and you can leave for the next one.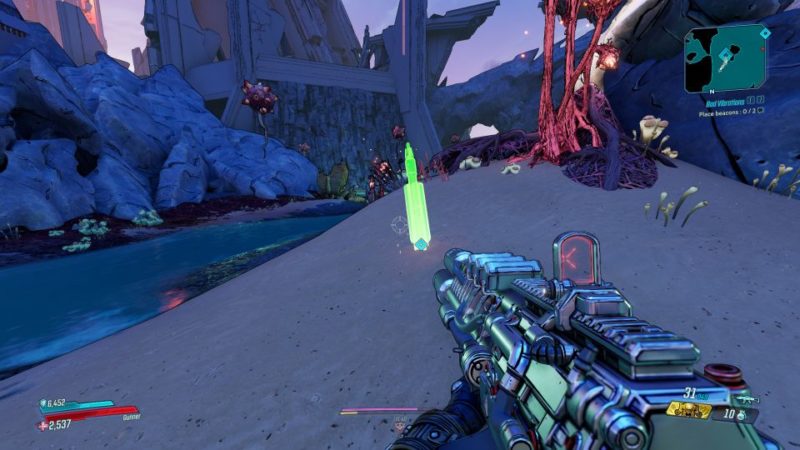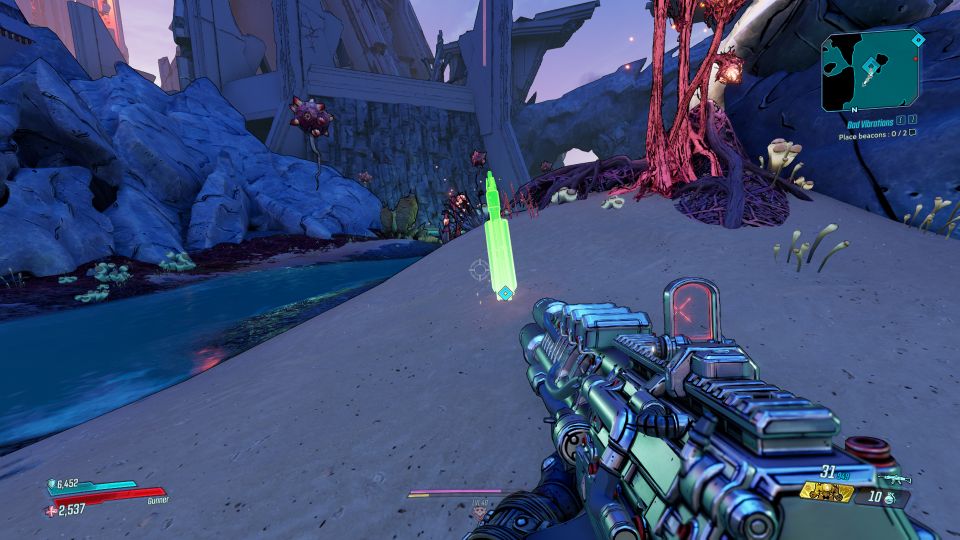 Get to the other location.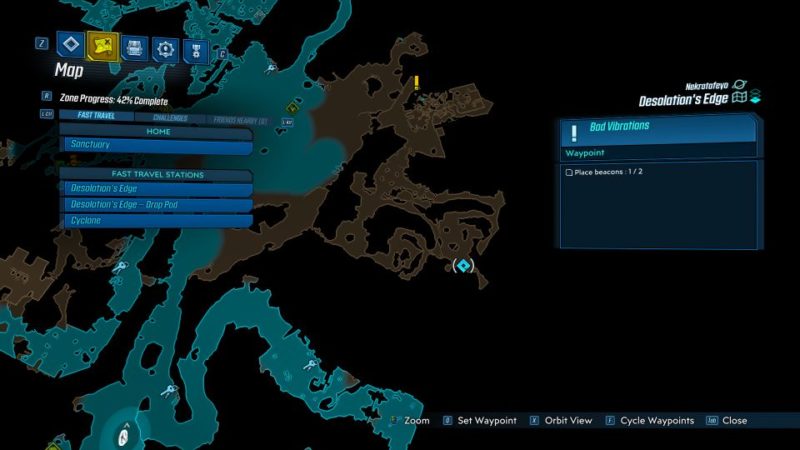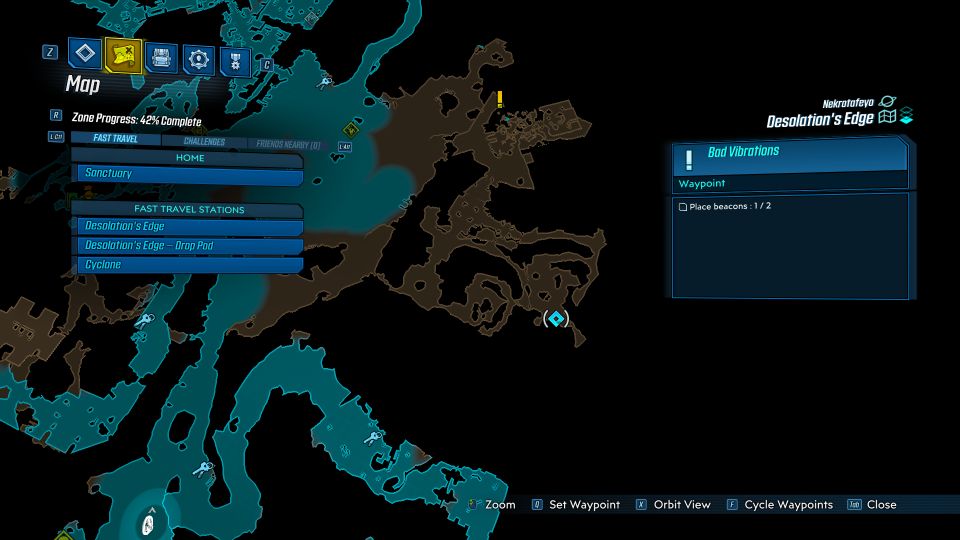 Similarly, you can avoid the creatures by running quickly. Place the 2nd beacon here.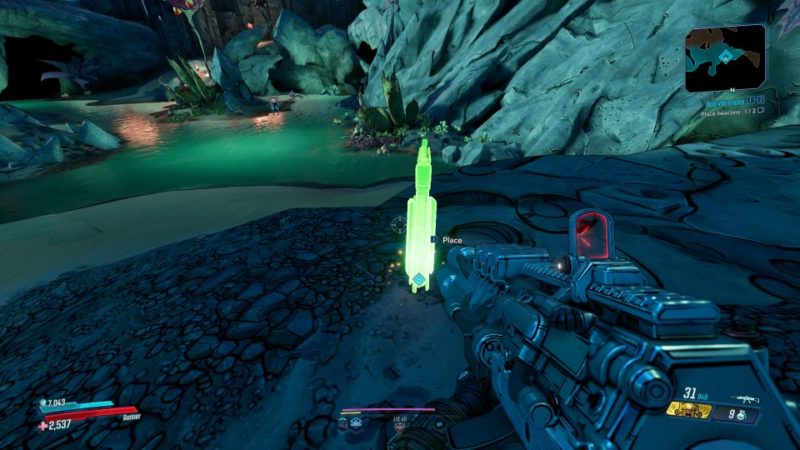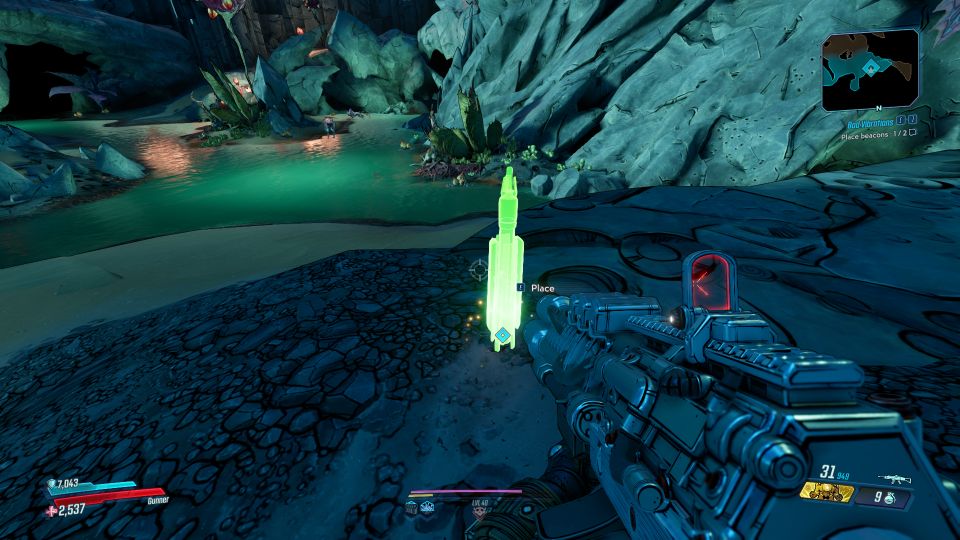 Put explosives
After analyzing the data, head to the location marked on the map to place explosives.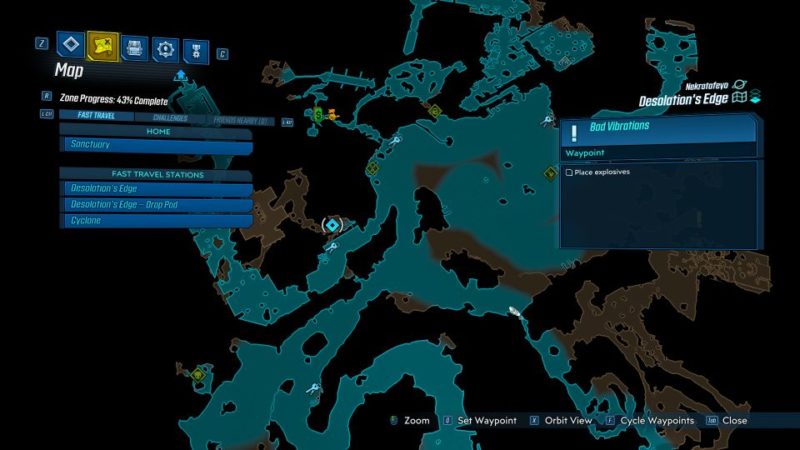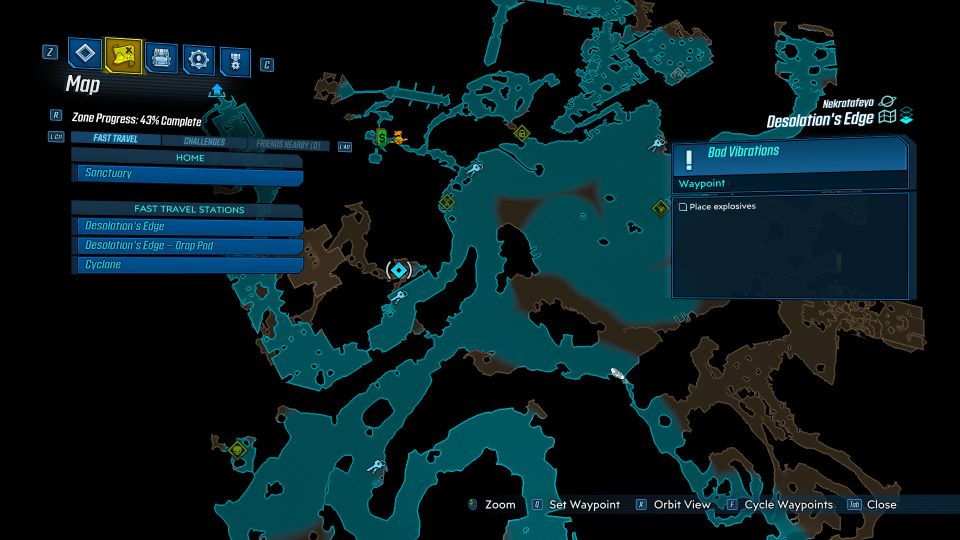 You'll need to take the higher route to reach here. The bottom route will lead to a dead end as you can't jump that high.
From the top route, jump to this structure shown below.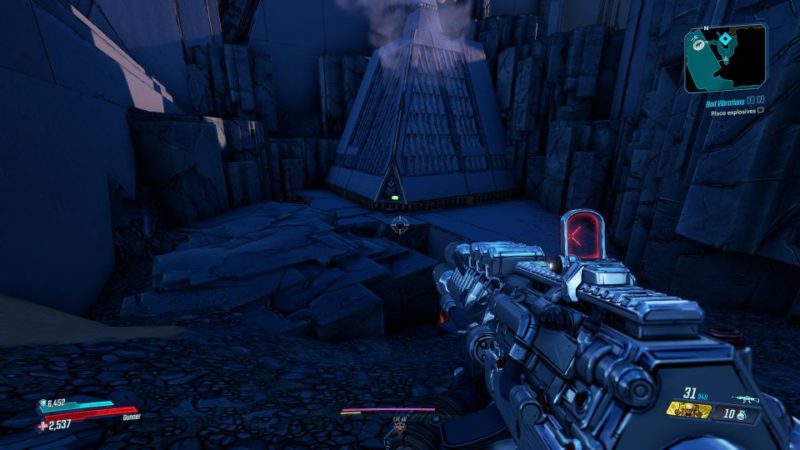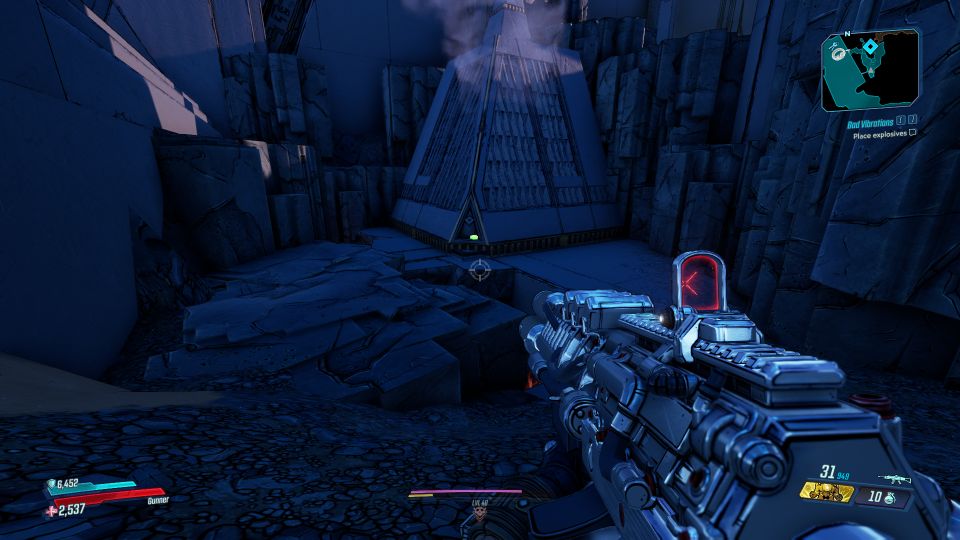 Place the explosives and wait for it to explode.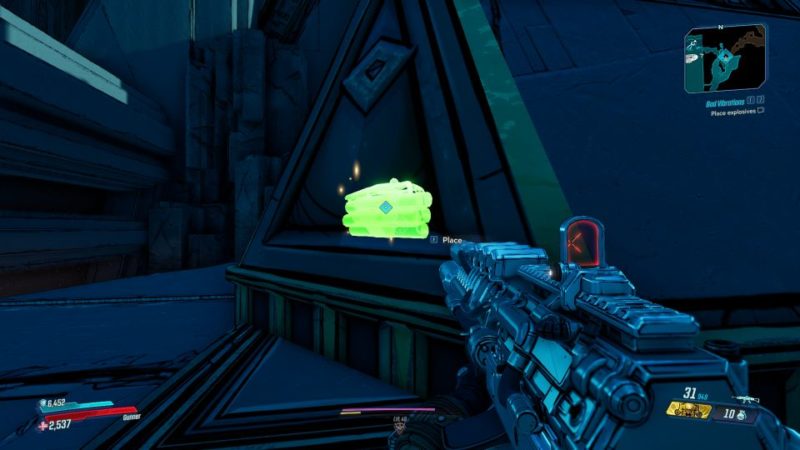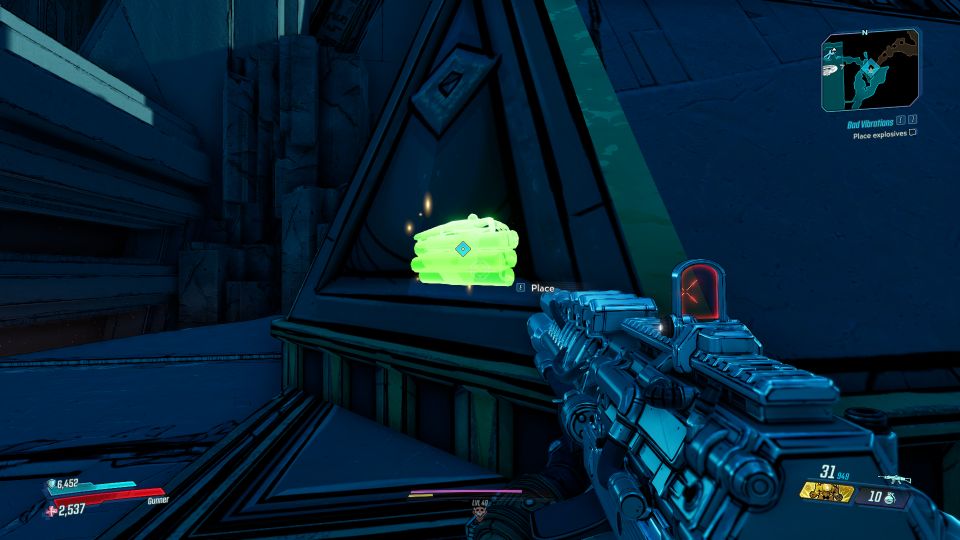 Find epicenter
You then need to look for the epicenter. Jump all the way down.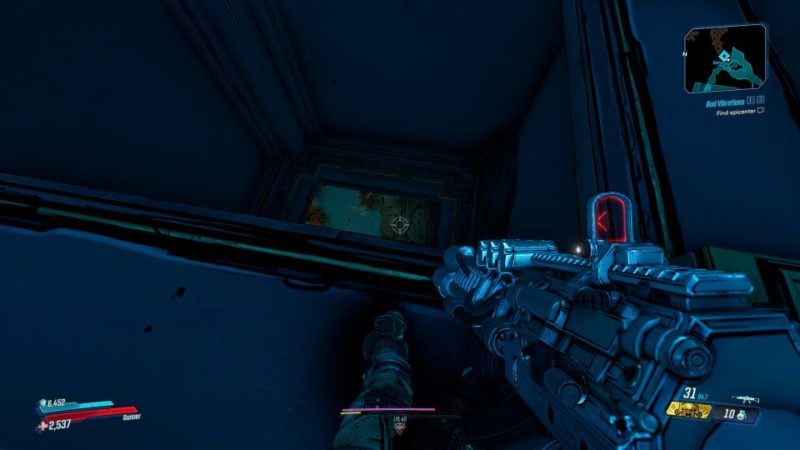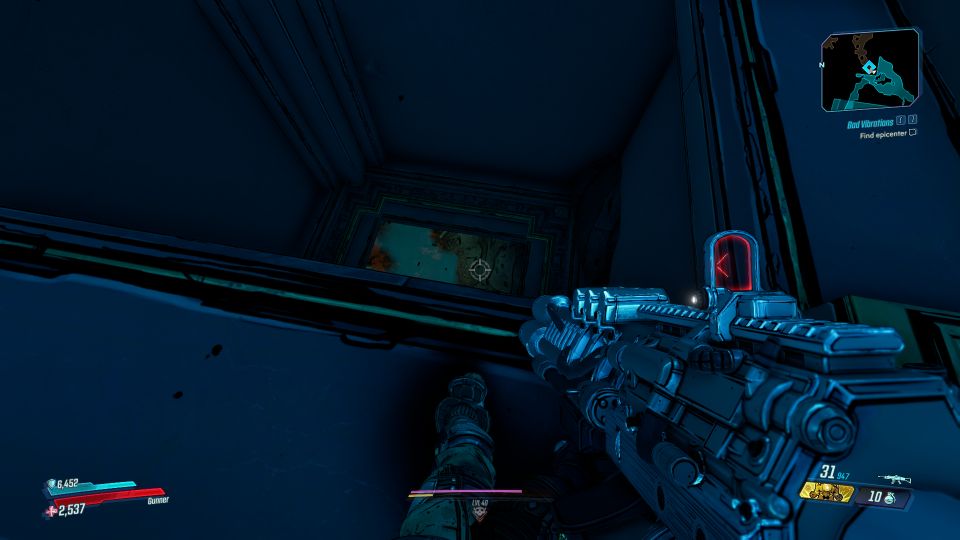 There'll be more enemies down here.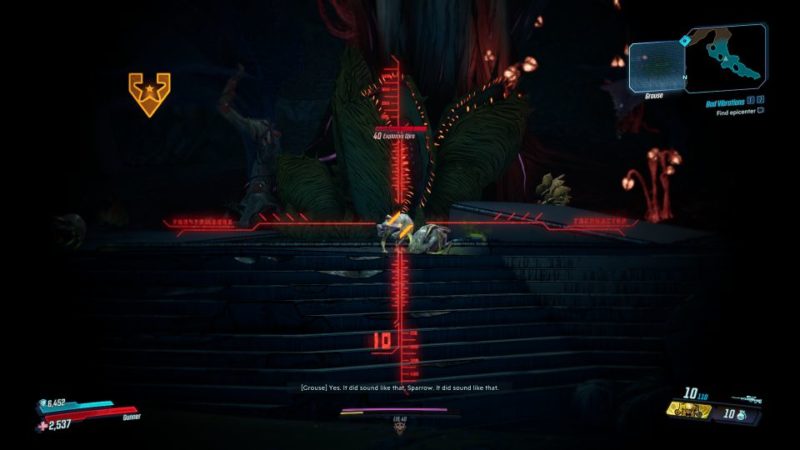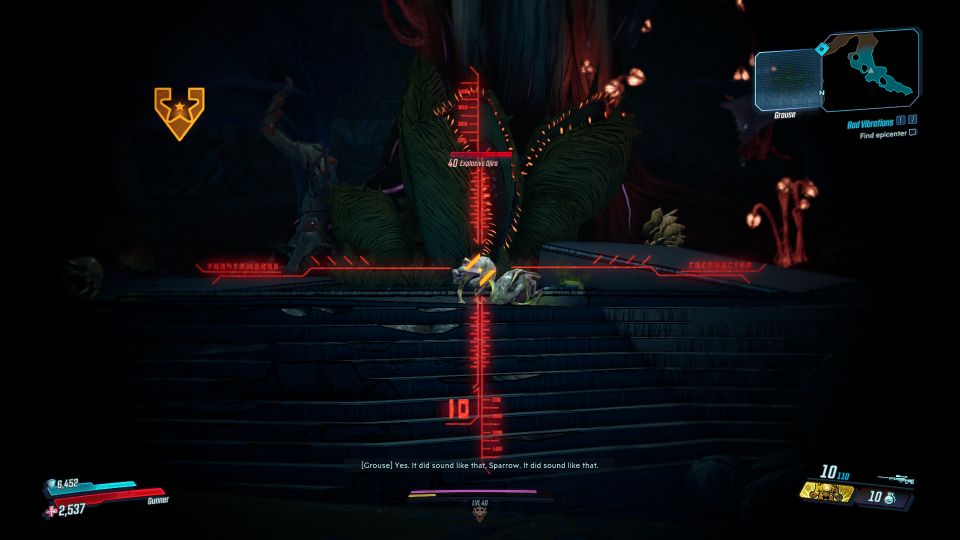 Go all the way until you see this huge slab on the ground, blocking the stream of gas.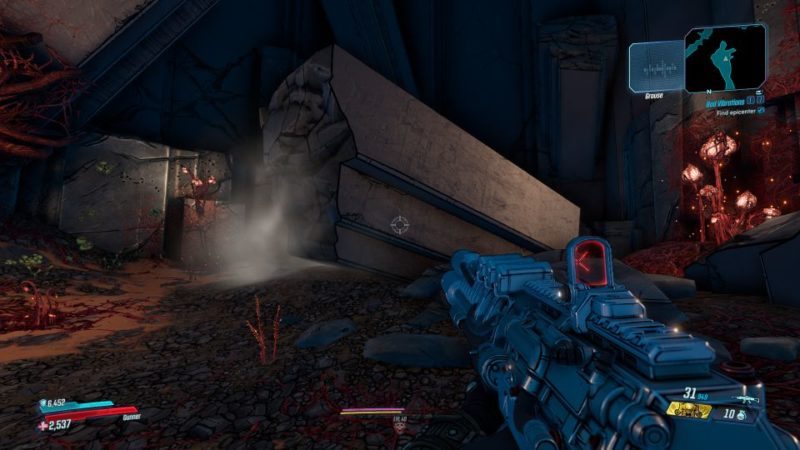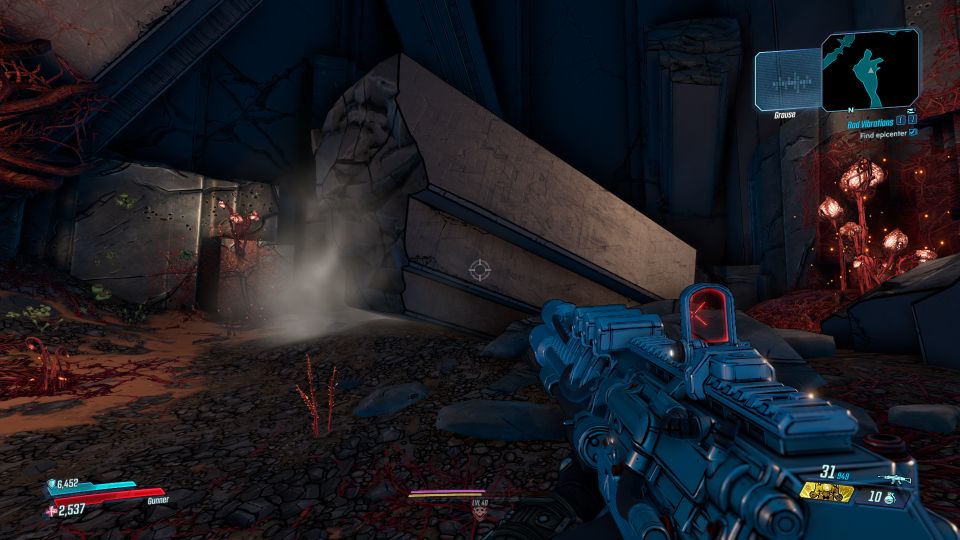 Place explosives
To blow up the slab, place the explosives on it.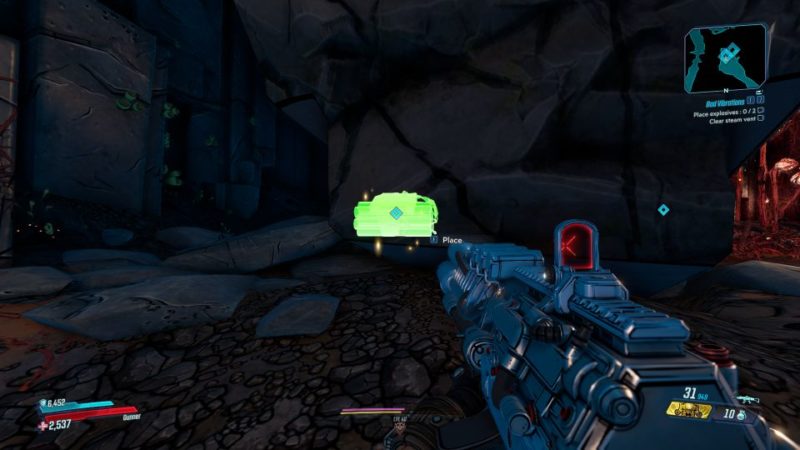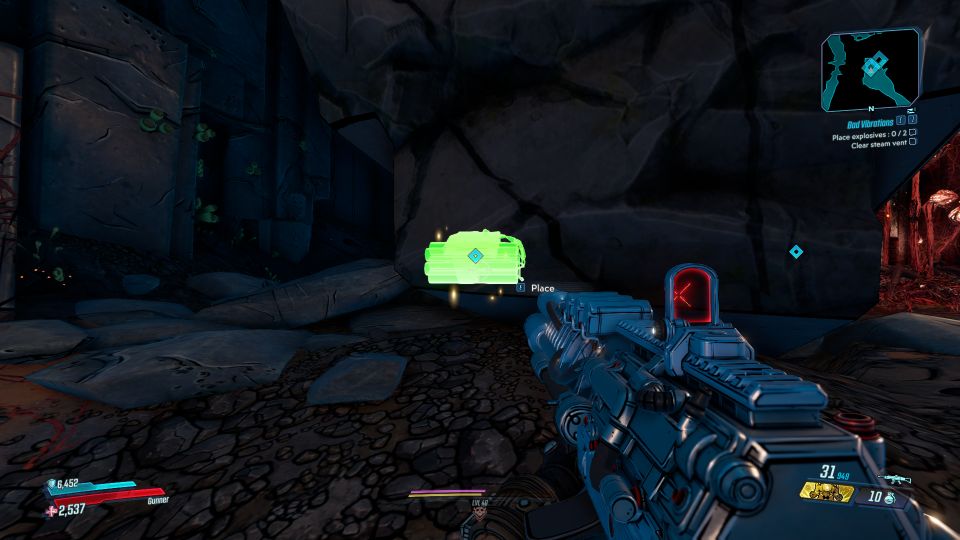 Ride stream jet
Once the obstacle is gone, get to the stream and you will be propelled all the way up.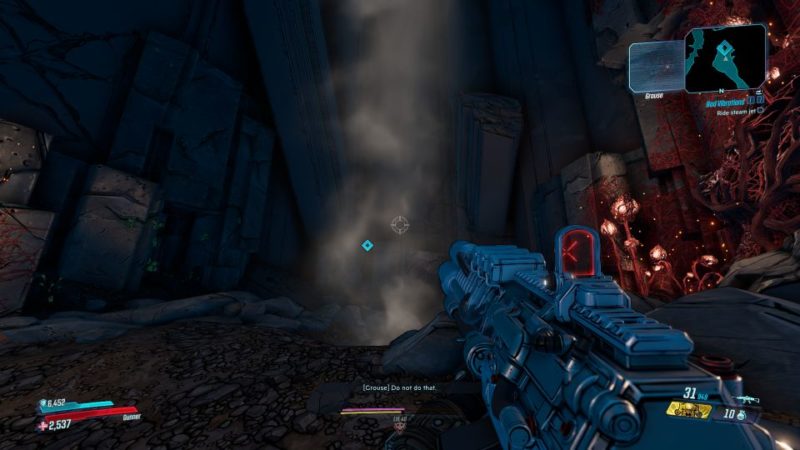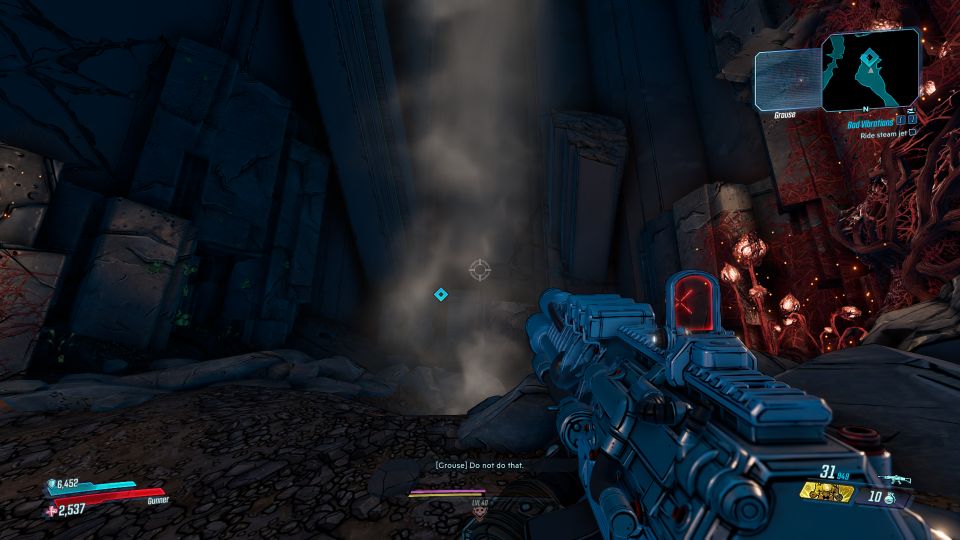 Talk to Grouse
Go back to the research center to speak to Grouse.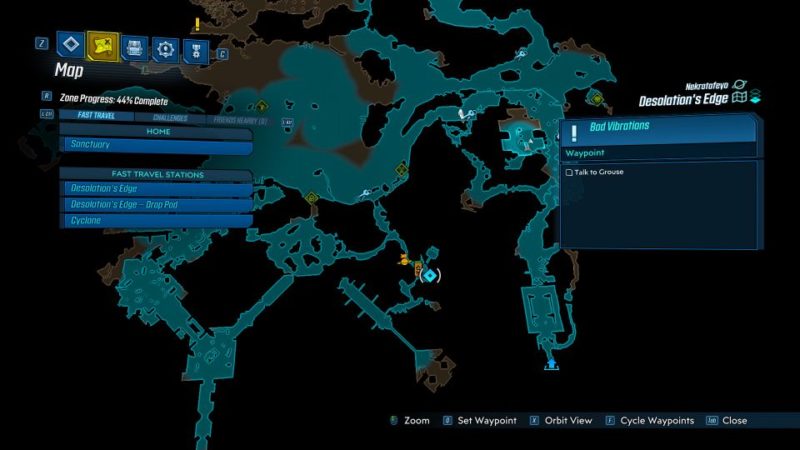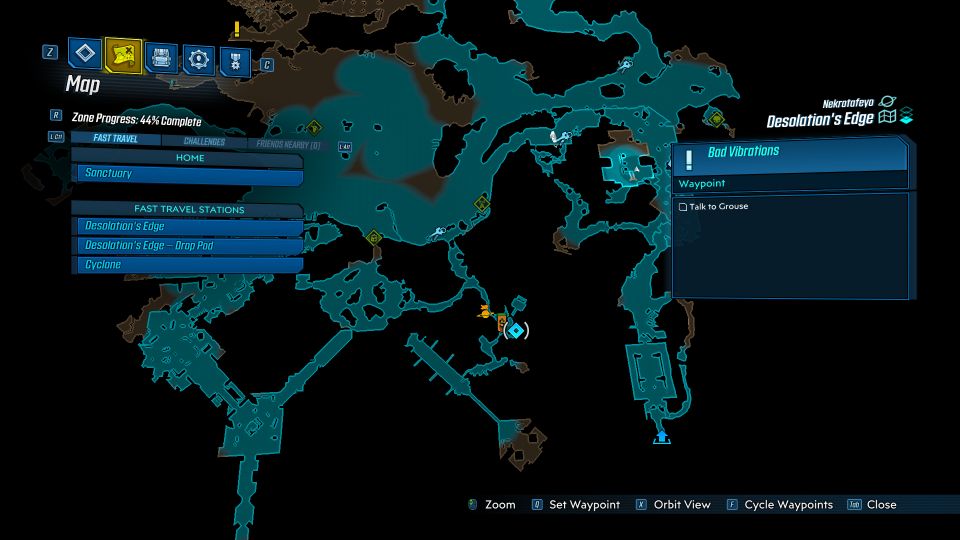 The mission completes here and you will earn cash.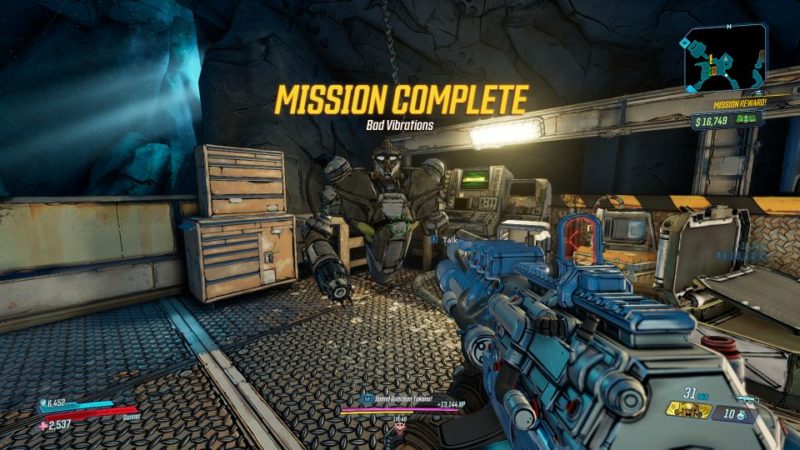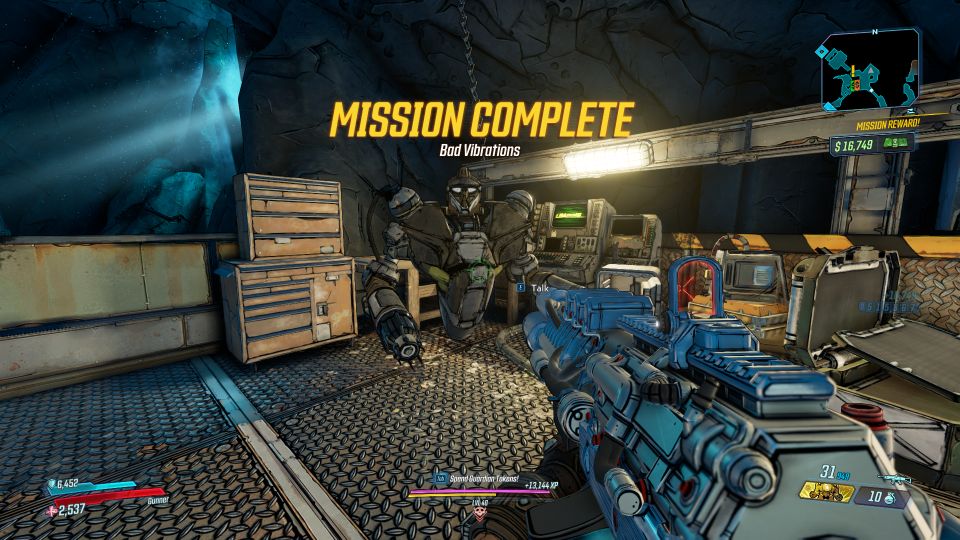 ---
Related articles:
ECHOnet Neutrality: Borderlands 3 Walkthrough And Guide
Fire In The Sky: Borderlands 3 Walkthrough And Guide
It's Alive: Borderlands 3 Walkthrough And Guide
Hijack Target Desolation's Edge: Borderlands 3 Guide
Cannonization: Borderlands 3 Walkthrough And Guide
Homeopathological: Borderlands 3 Walkthrough And Guide