Bad Reception is one of the side missions you will receive early on in Borderlands 3.
Your task is to help Claptrap find five options for him to replace his antenna.
Here's a walkthrough of Bad Reception in Borderlands 3.
To begin the mission, talk to Claptrap near the broken vending machine at the base.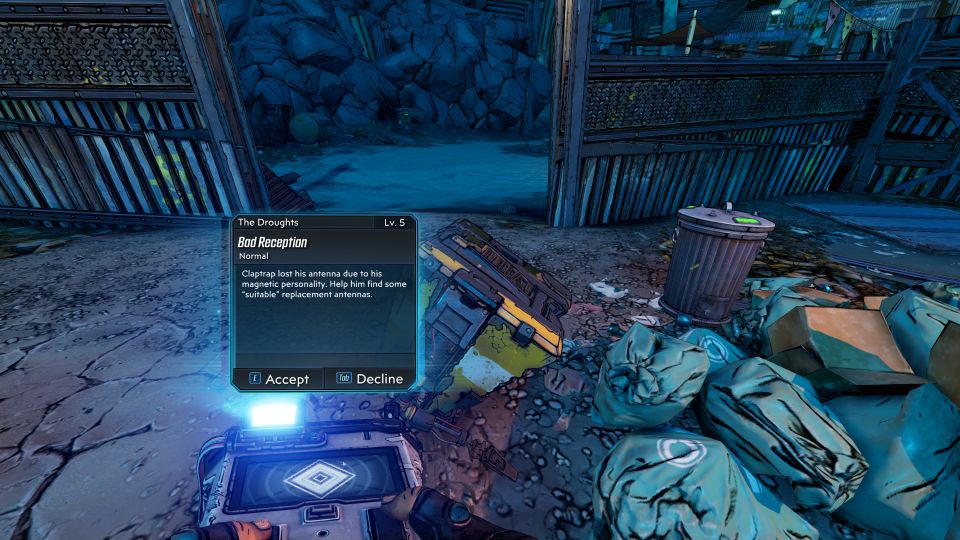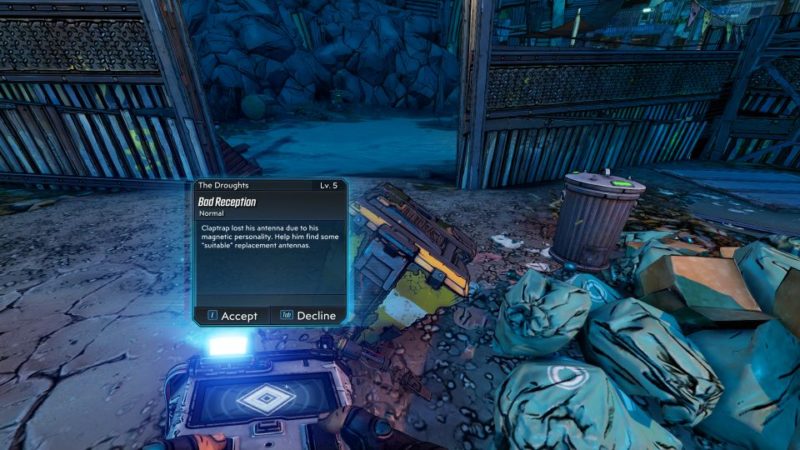 Location of all items
Below is the location of all five items in the map. They can all be found in The Droughts.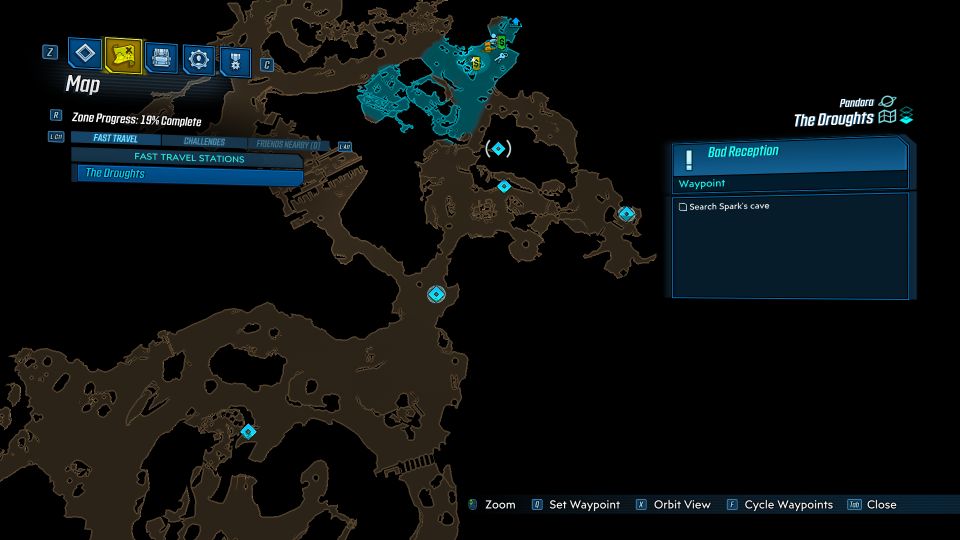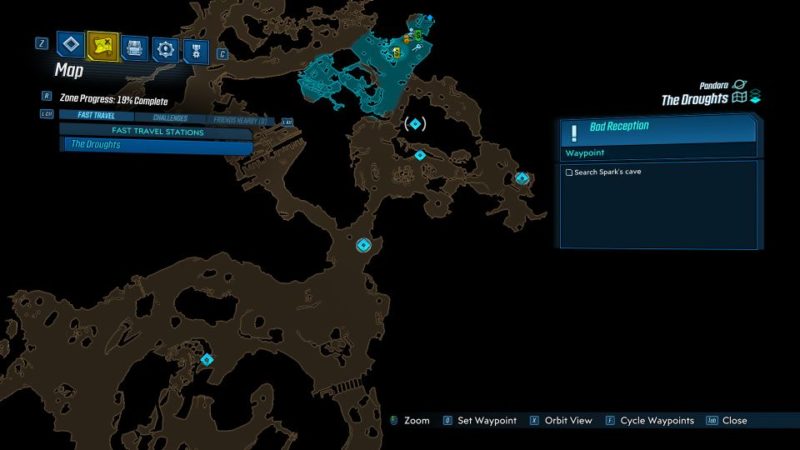 As the places are far apart, you should grab a vehicle first.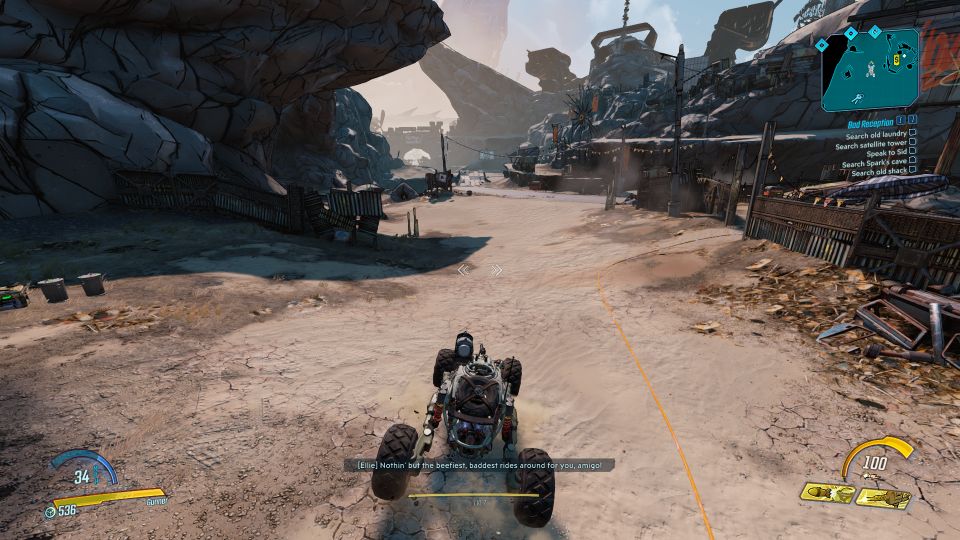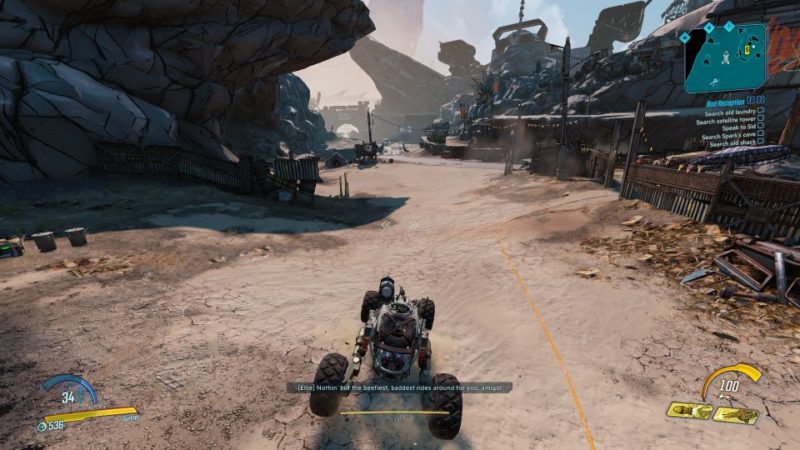 Wire Hanger
The first one I did was to find the wire hanger. You will see this door on the ground which is locked.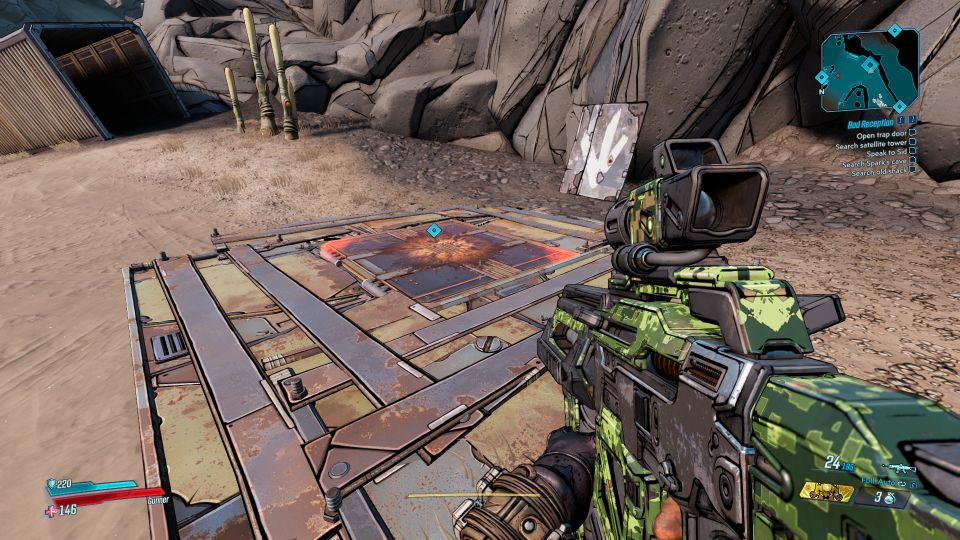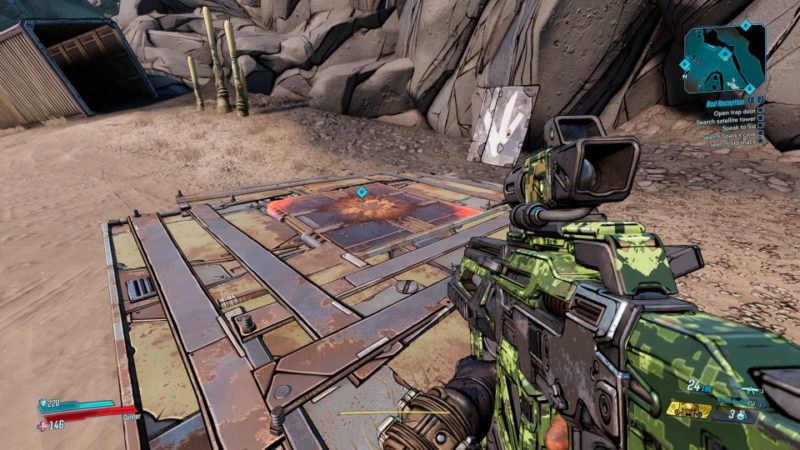 To open it, climb up the platform above. Jump from above and press crouch while falling down to break open the door.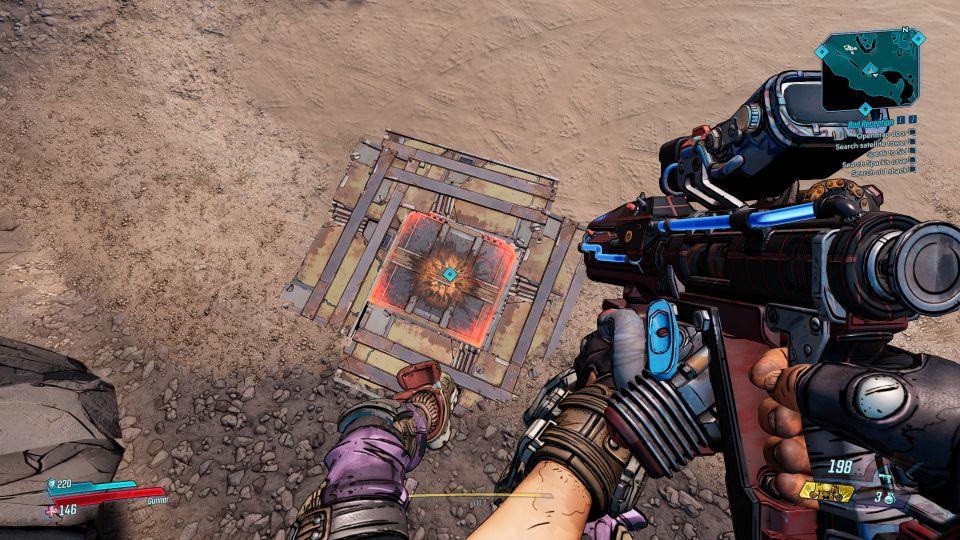 Climb down the ladder and kill the enemy(s) first.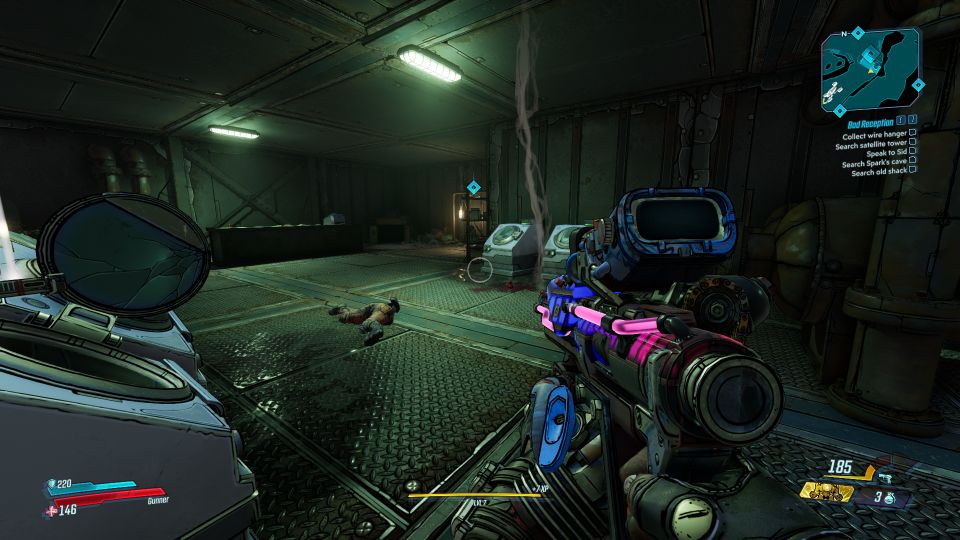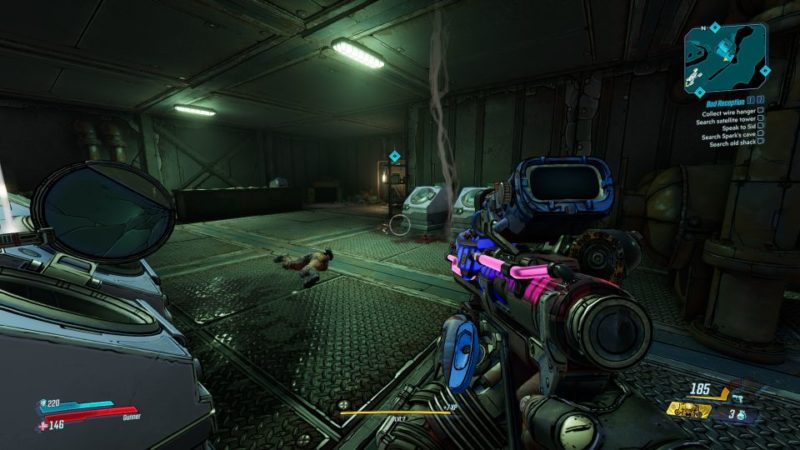 Get to the end of the bunker and grab the wire hanger.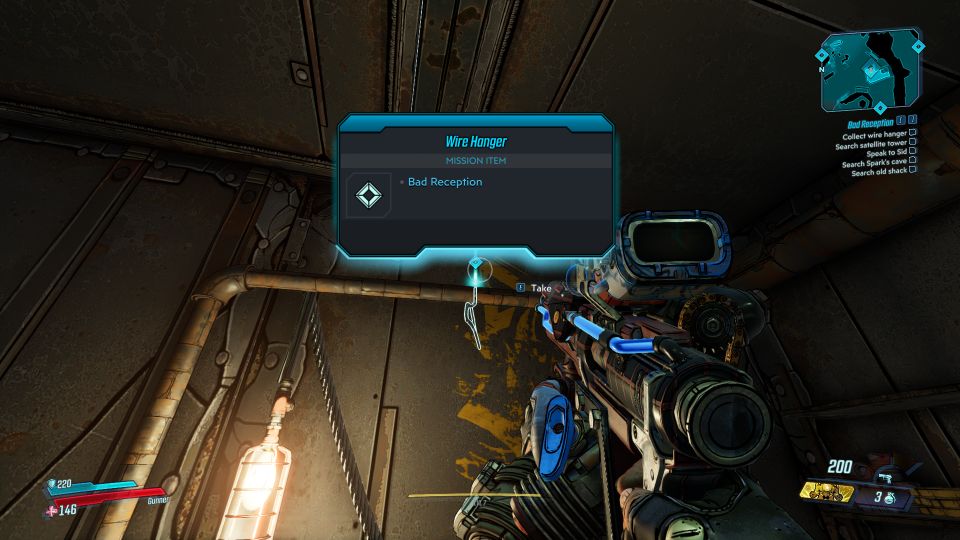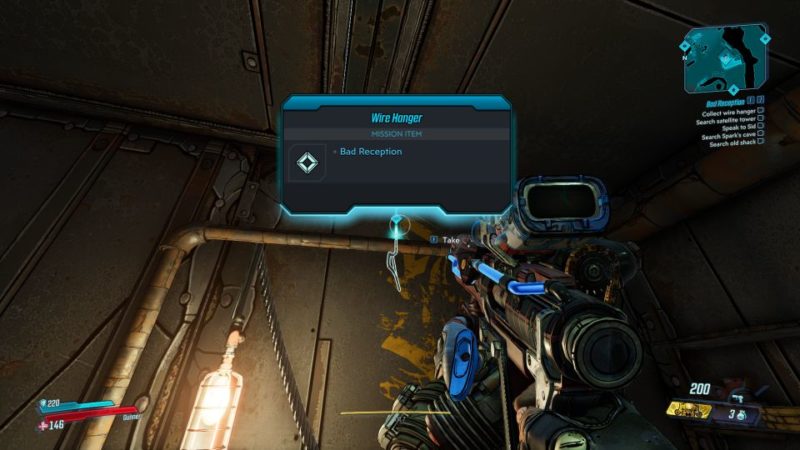 Spark
The second one was the spark. Head to the location shown in the map.
Once you're at the cave, you will see electricity flowing all over the area. To stop it, shoot at the machine at the end of the cave.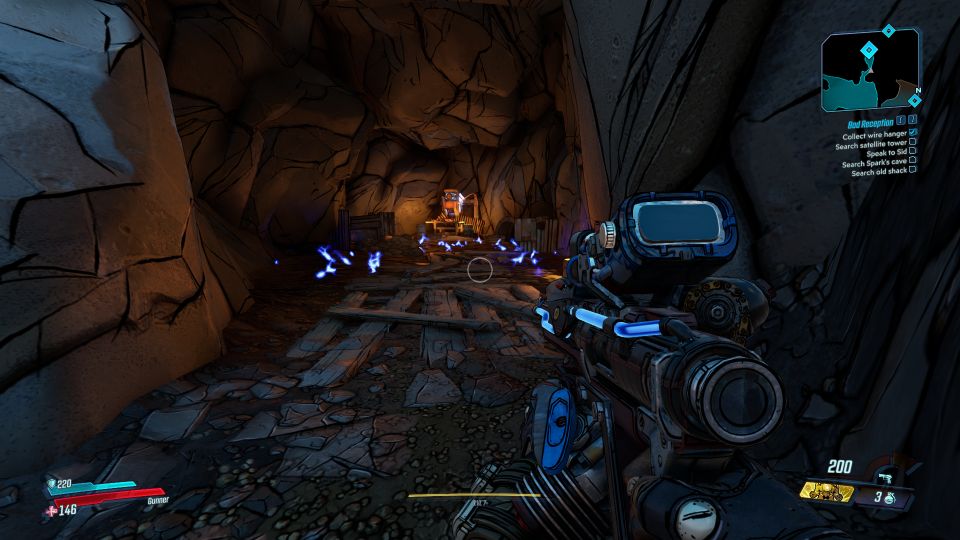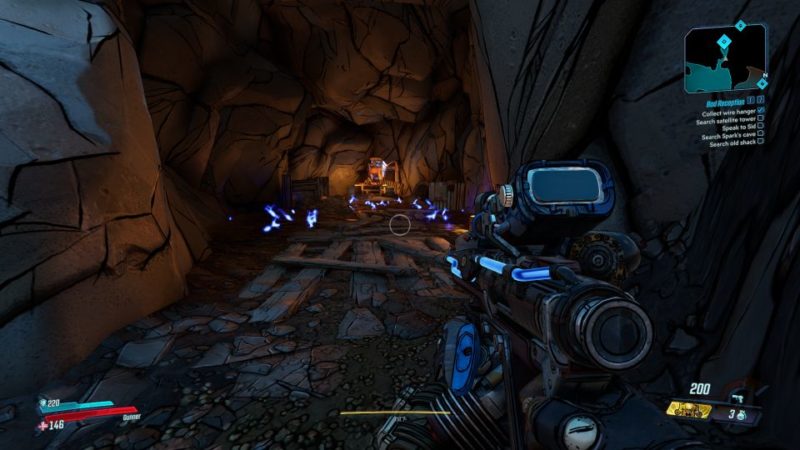 Grab the spark from the head of the dead COV.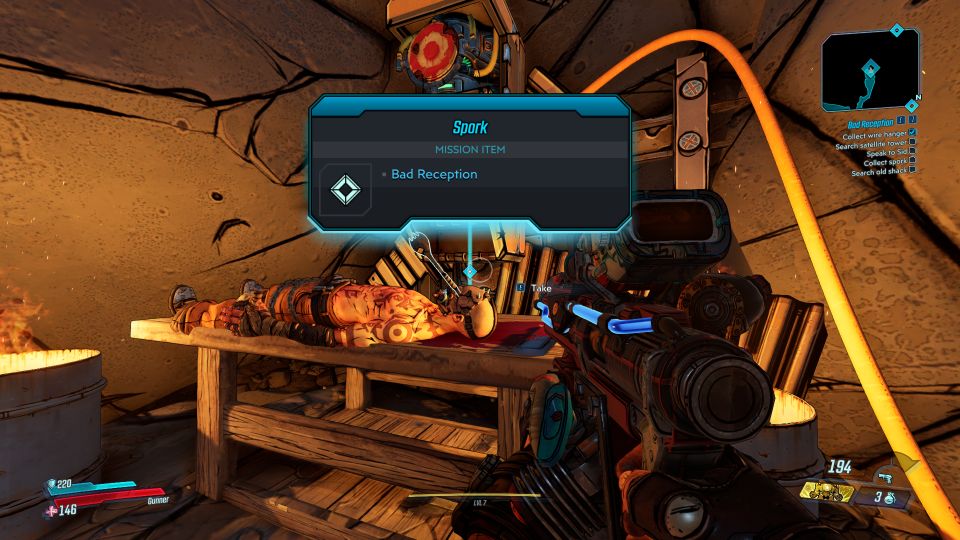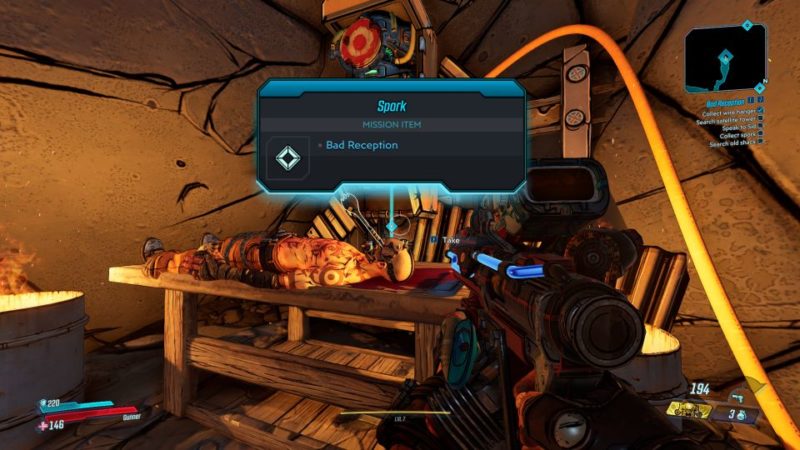 Antenna
The third item is the regular antenna. Head to the tower.
There, you'll find plenty of mobs and some creatures to kill.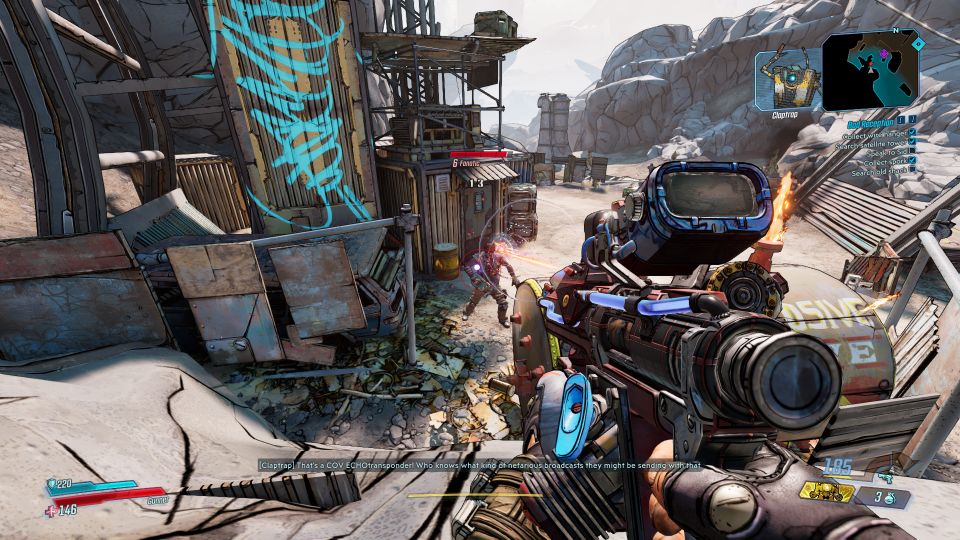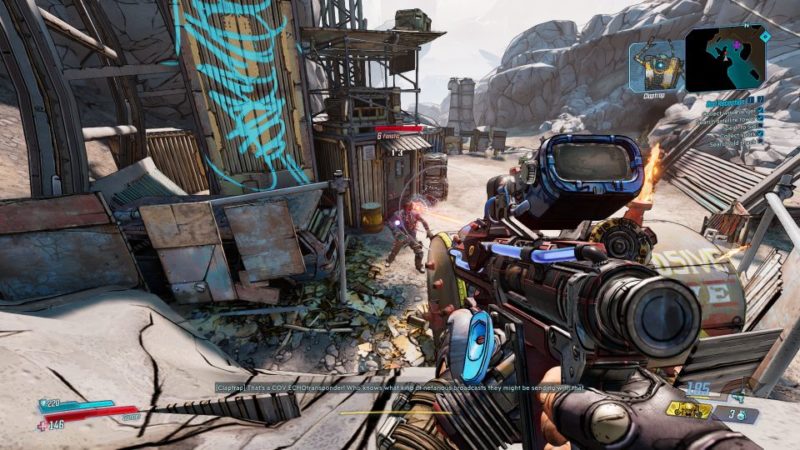 Once the area is secure, climb up the tower. Destroy the satellite dish by shooting at it.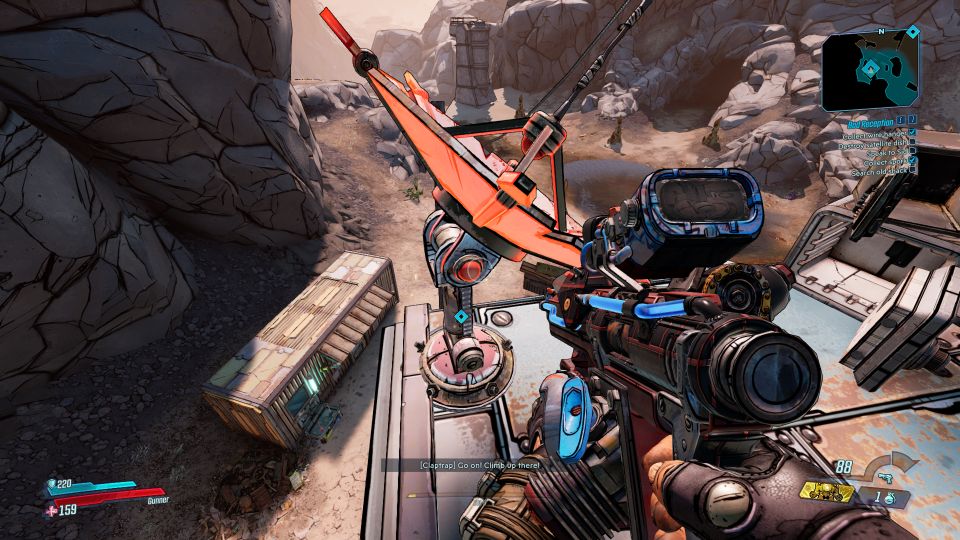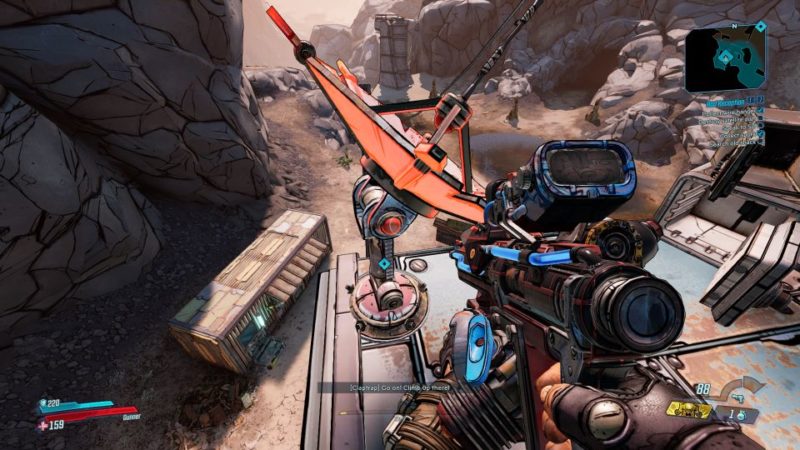 Grab the antenna once the satellite dish is destroyed.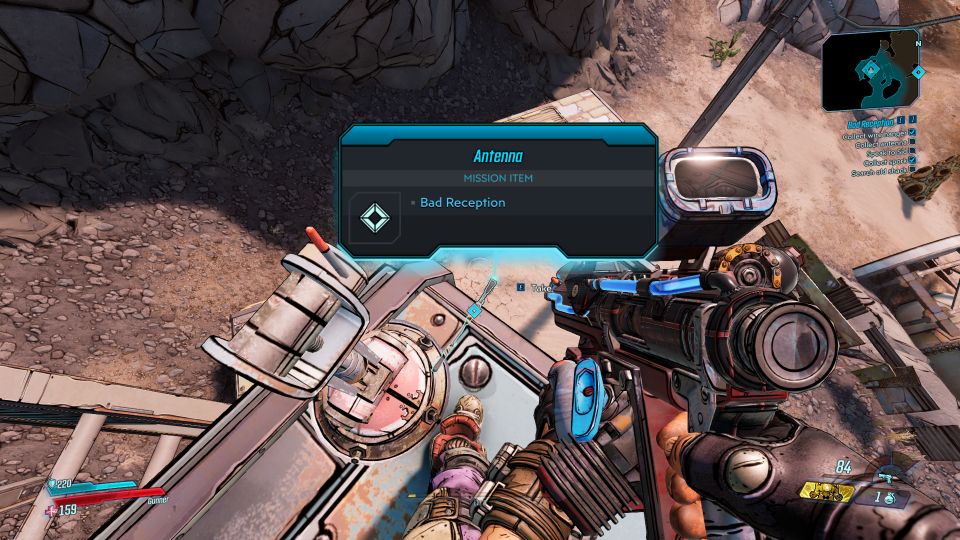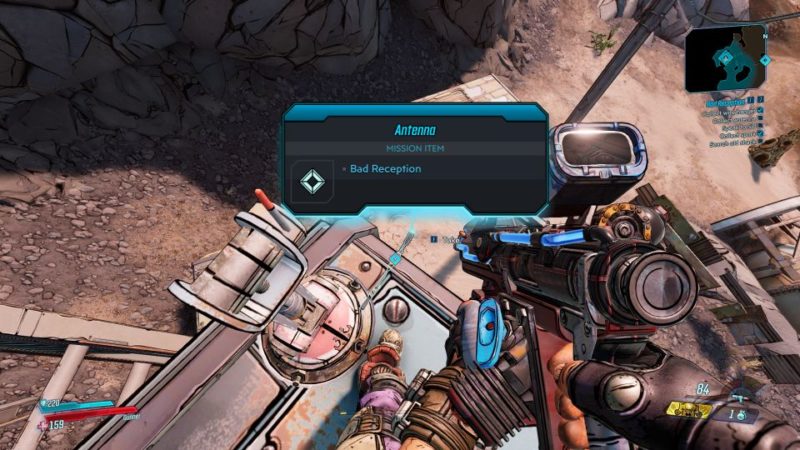 Speak to Sid
The fourth objective is to speak to Sid who is a COV. What you want is the thing on his head, but he asks you to destroy the satellite dishes controlling him.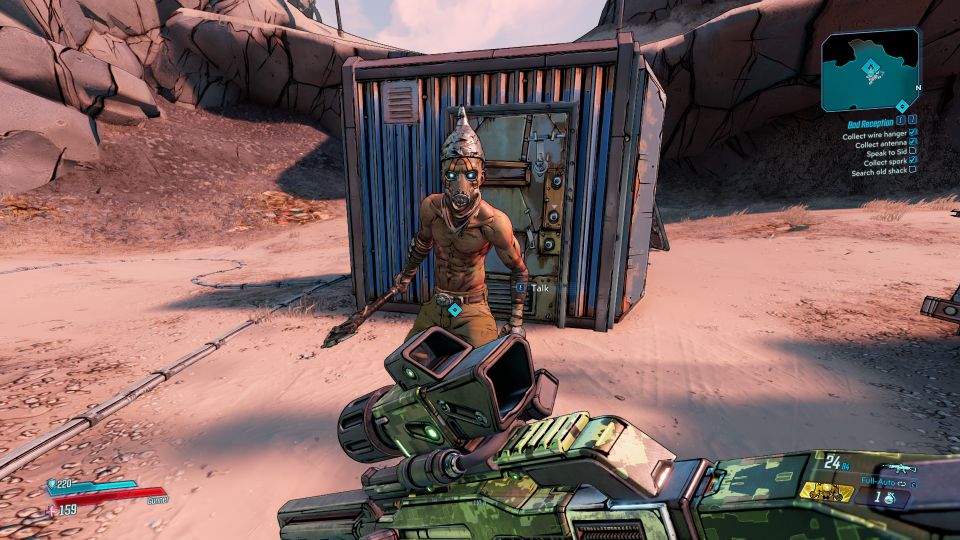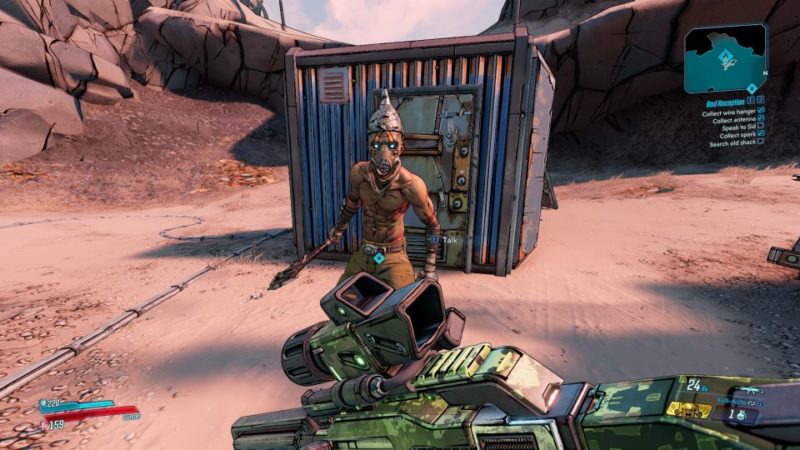 Shoot the satellite dish just above the building.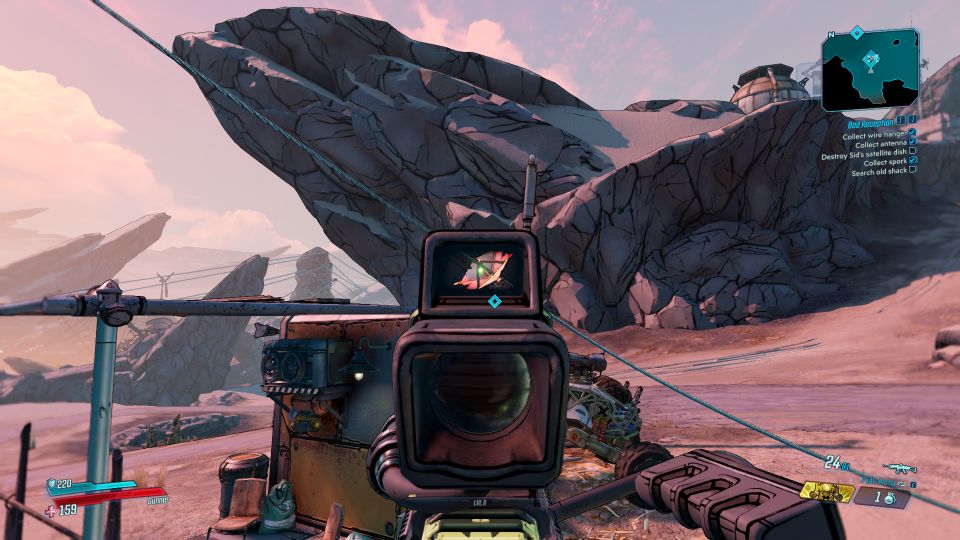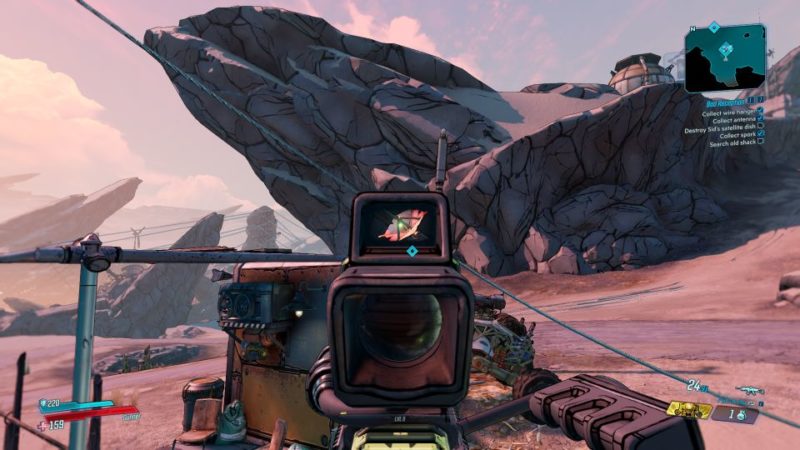 Next, shoot the satellite dish at the top of the ledge (image below). The dish is at the bottom of the huge fan.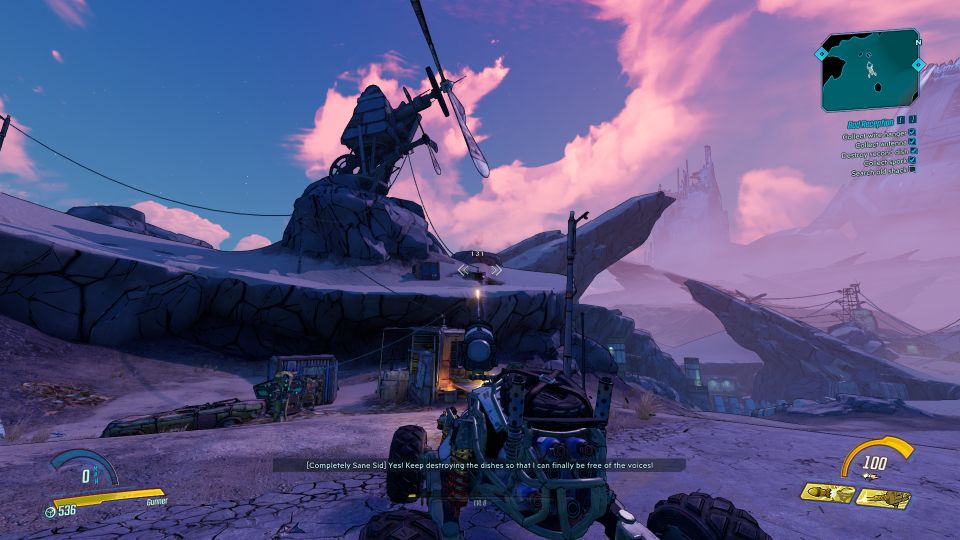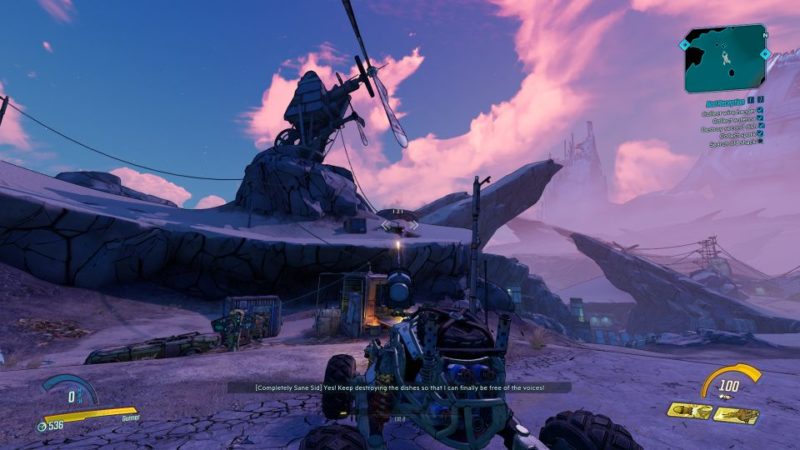 The last dish is also accessible from the ground. It's easier if you use a scoped weapon.
Shoot at the last satellite dish (image below). This one is on the left side instead.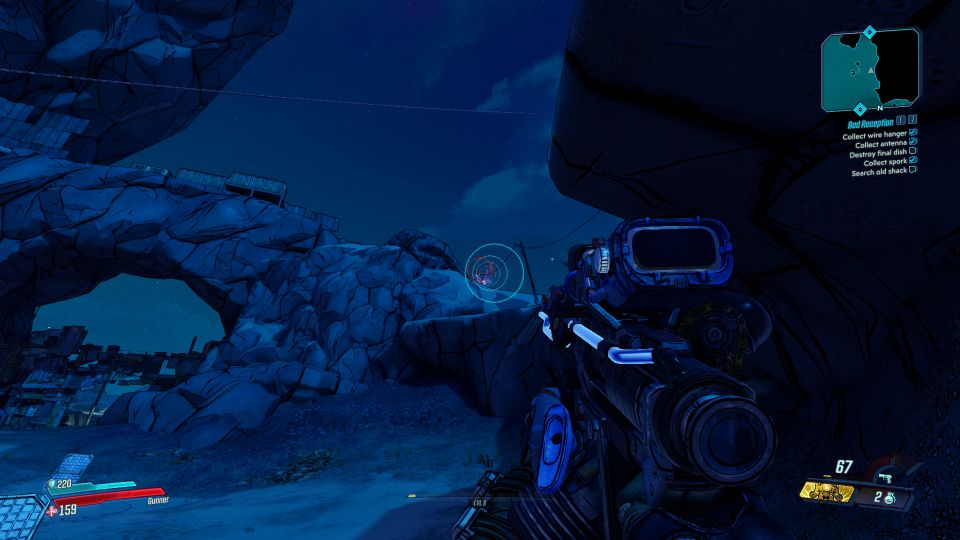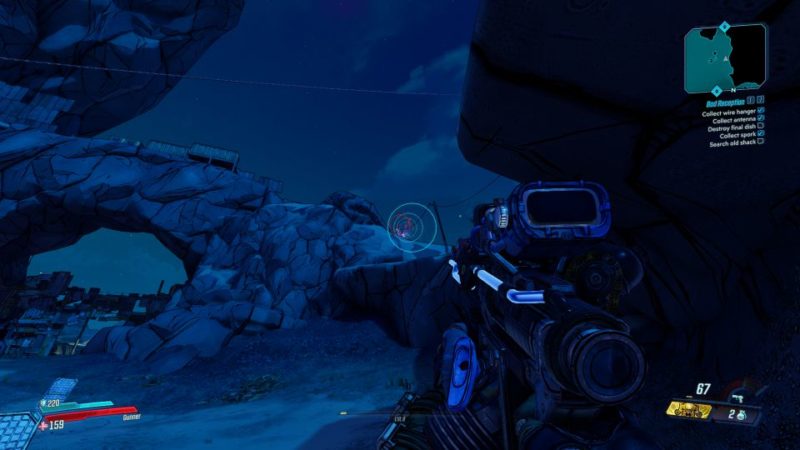 Once all three dishes are gone, talk to Sid. He will then try to kill you. Take him out.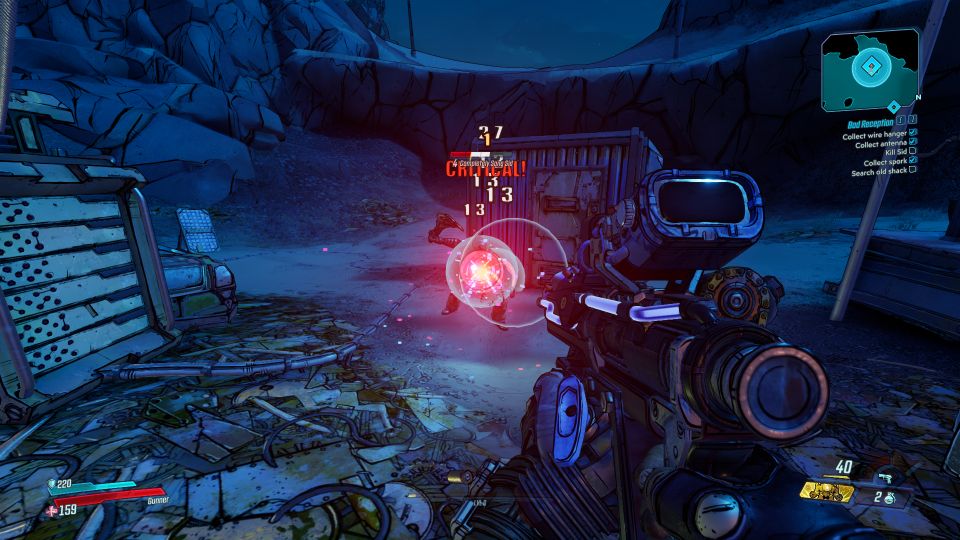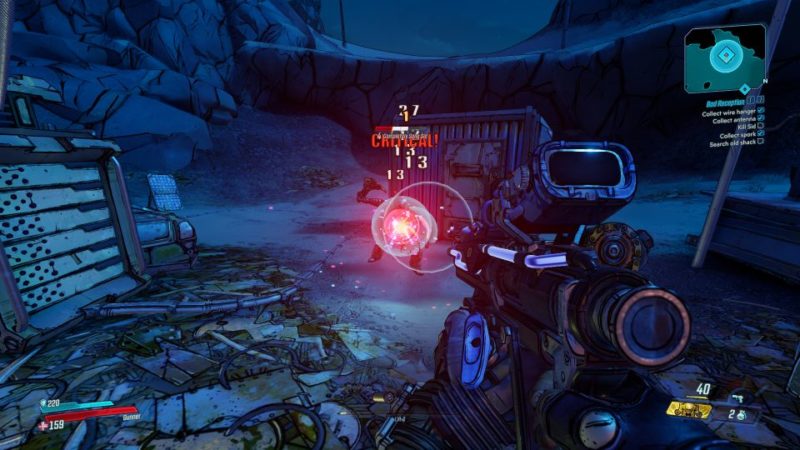 Grab the headpiece.
Collect umbrella
The last one is the umbrella. Head to the location on the map.
There, you'll see a small garage. Go to the garage door and you will see an enemy inside.
Keep shooting at him.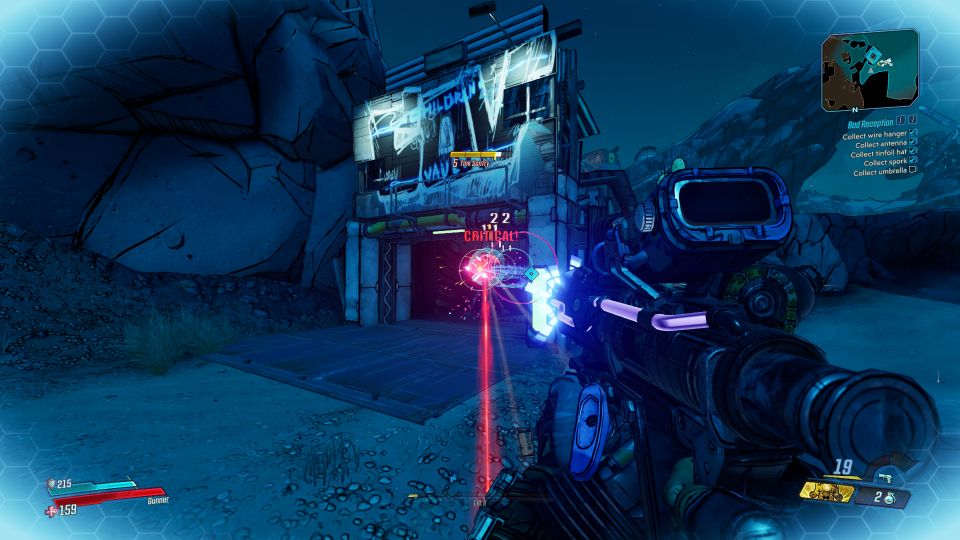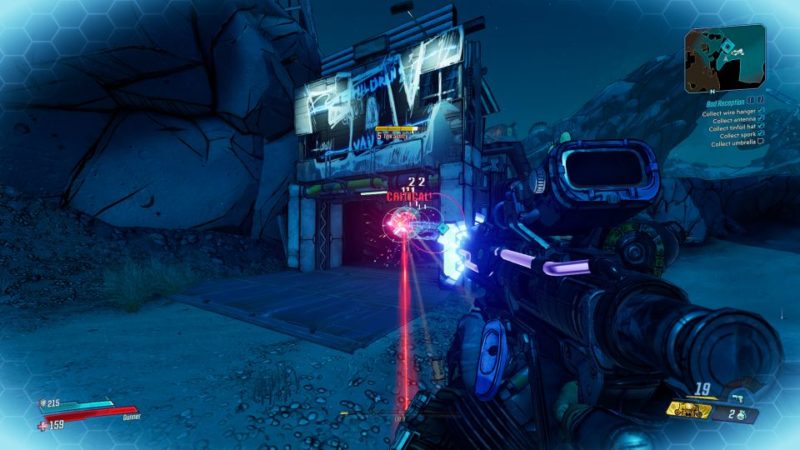 Later, the door will close when you get near and opens when you get further.
To get in, sprint from a distance and slide into the place (press crouch while sprinting). Kill the enemy inside.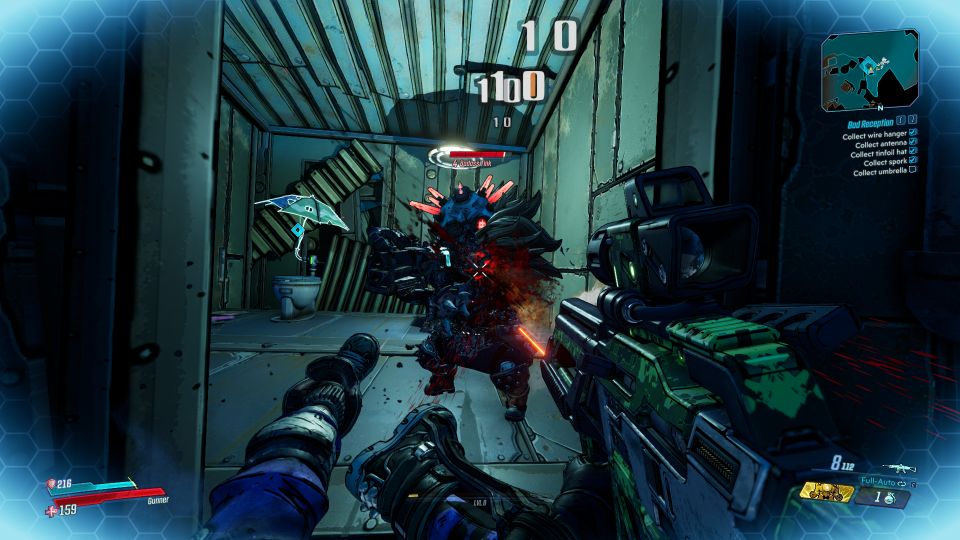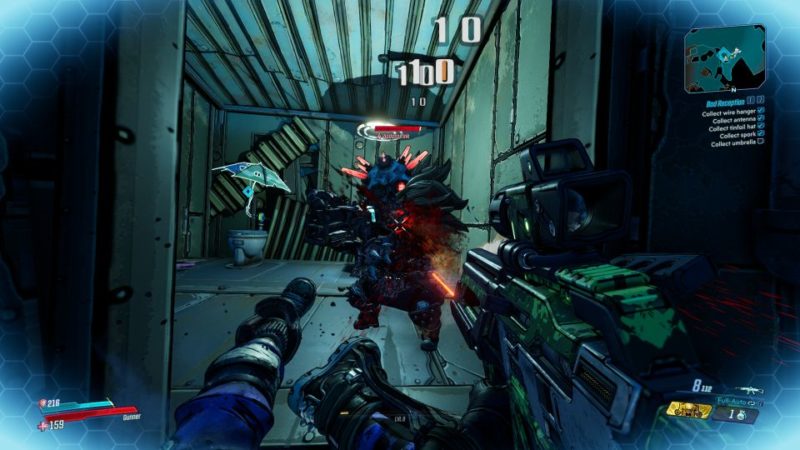 Grab the umbrella from the room.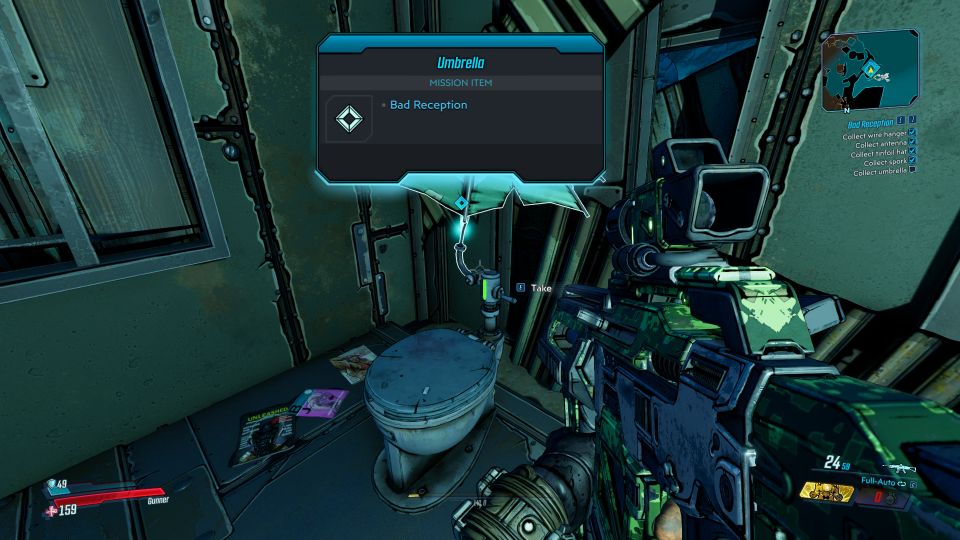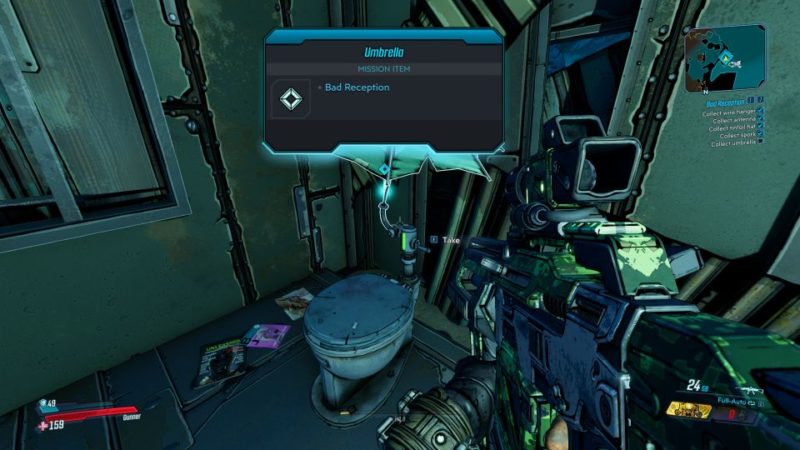 Bring back all five items to Claptrap to complete the mission.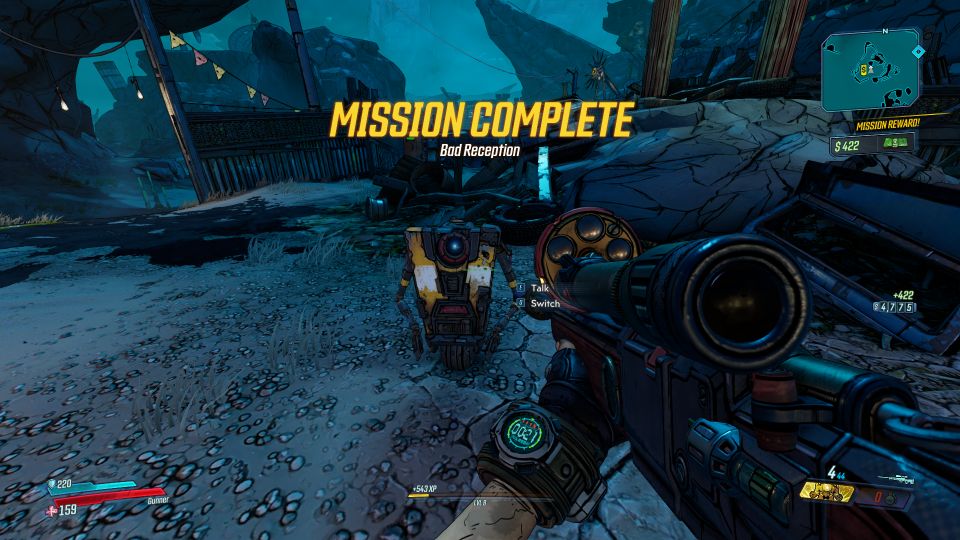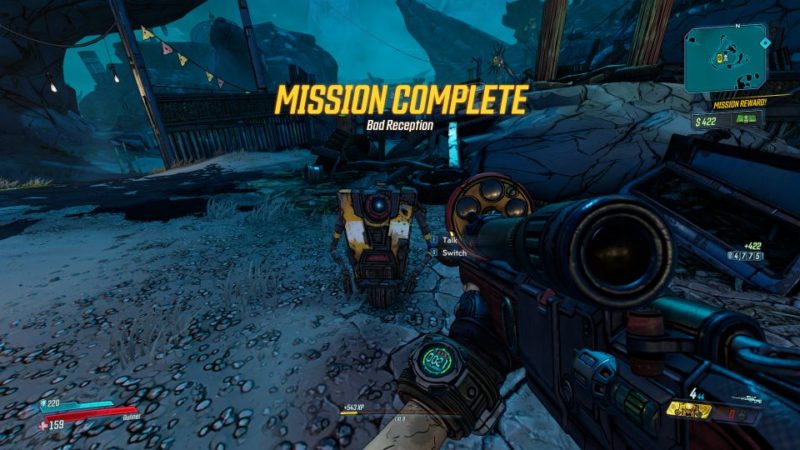 ---
Related articles:
Golden Calves: Borderlands 3 Mission Walkthrough
Cult Following: Borderlands 3 Walkthrough And Guide
Powerful Connections: Borderlands 3 Walkthrough And Guide
From The Ground Up: Borderlands 3 Walkthrough And Guide
Children Of The Vault: Borderlands 3 Guide And Walkthrough
The Best Pokemon Fan Games Of All Time