At Central is a side quest on Byzantium in Obsidian's The Outer Worlds.
Your task is to attend an audition and choose the right lines for the situation.
Here's a walkthrough of At Central in The Outer Worlds.
To begin the quest, talk to Maverick near the Odeon Pictures building.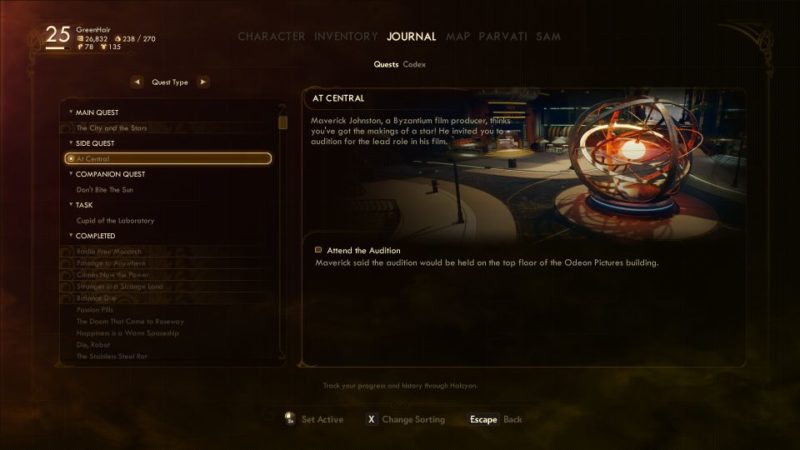 Head to Odeon Pictures
Your first objective is to go to Odeon Pictures.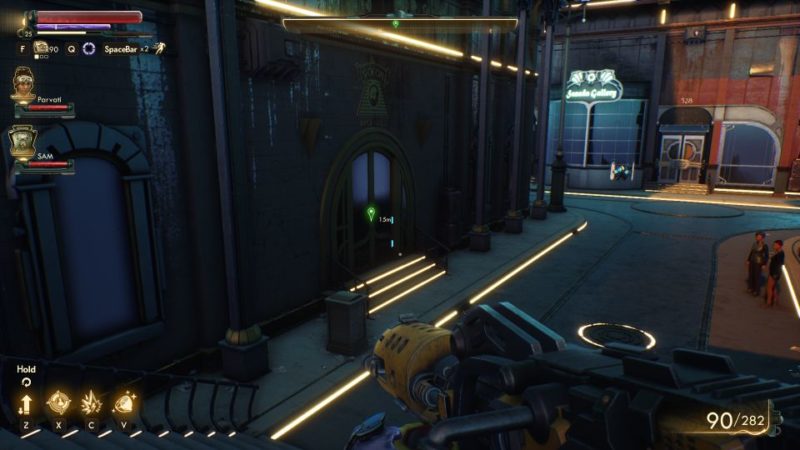 Take the elevator all the way up to the audition area.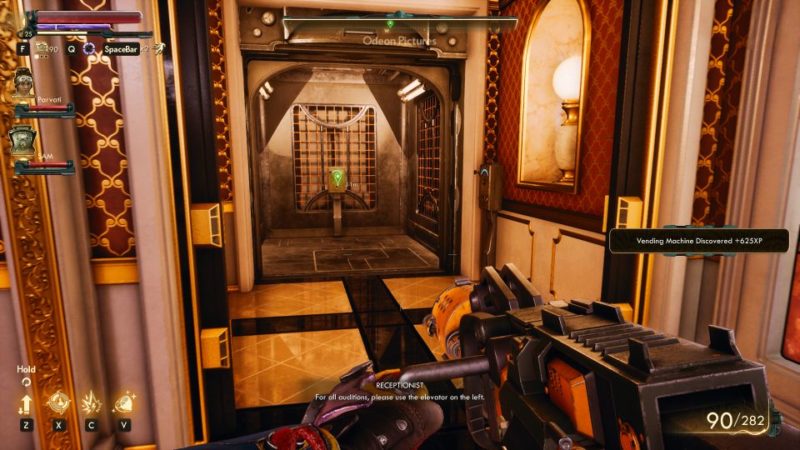 Once you're at the door, interact with the comms to speak with Maverick Johnston.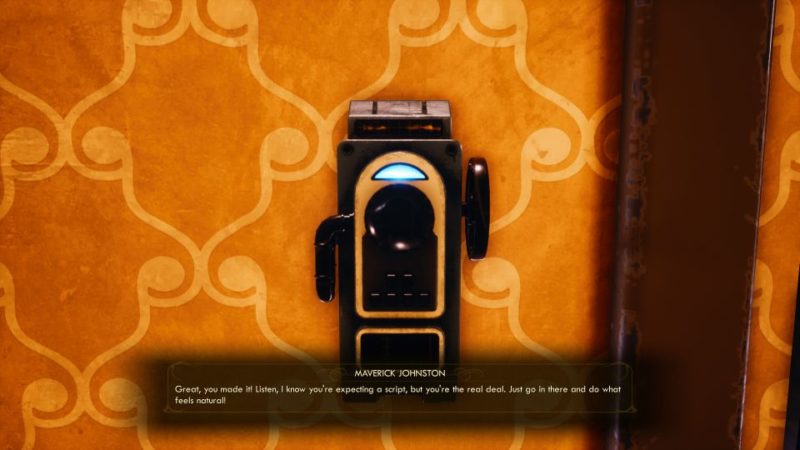 Start acting
Once you're in, walk to the marked spot.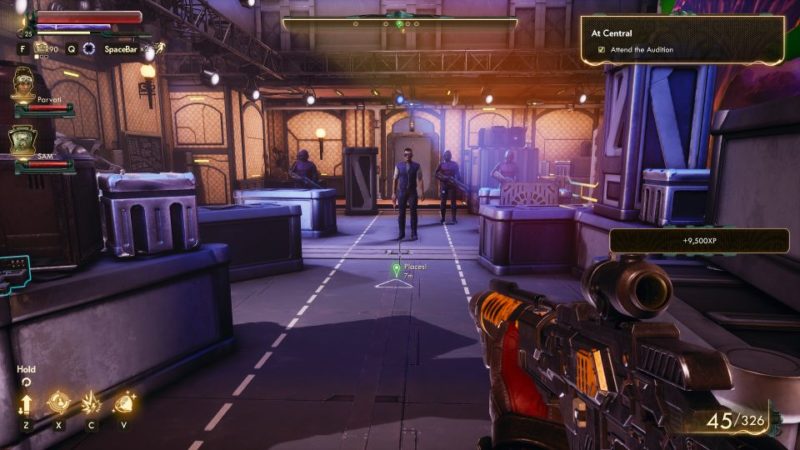 The acting begins immediately. We chose all of the obvious scripted options instead of the realistic ones.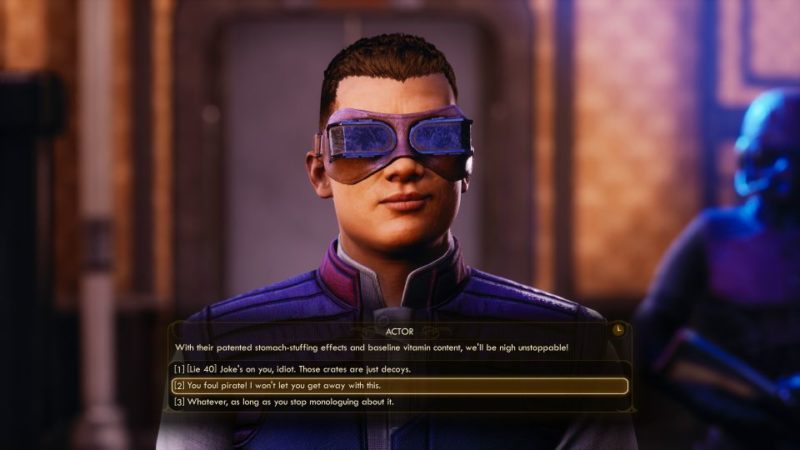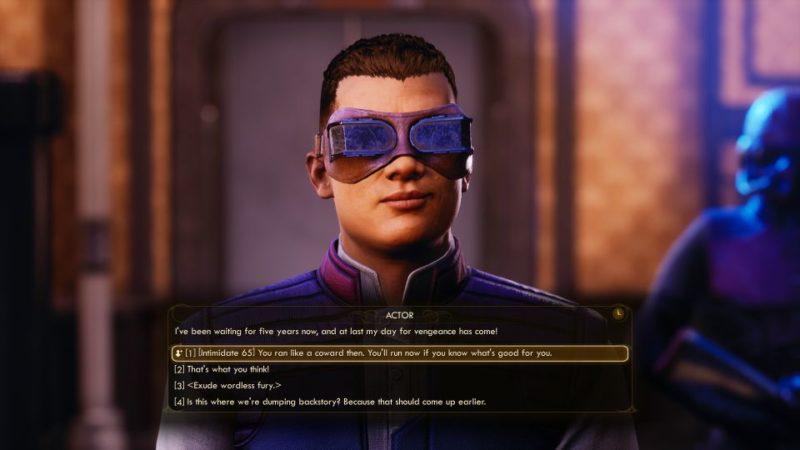 At one point, you can choose to kill the actors instead.
If that happens, you'll earn more from Maverick later.
Talk to Maverick
After the acting, speak to Maverick.
He won't be that impressed with it and you'll get slightly over 1,000 bits.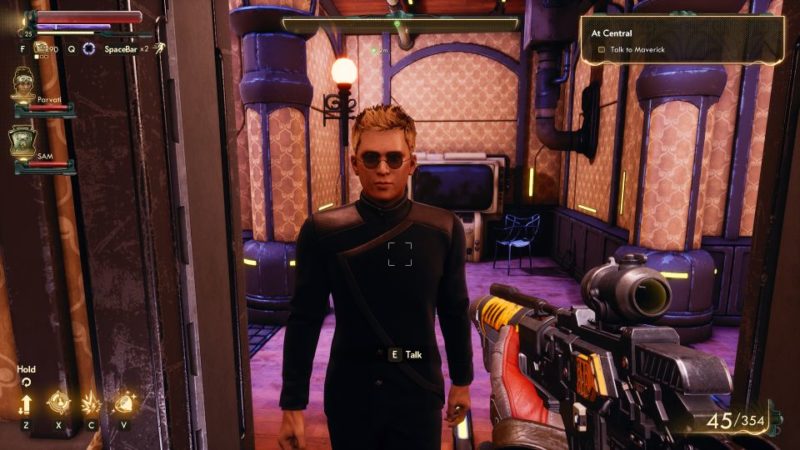 ---
Related articles:
The Chimerist's Last Experiment: The Outer Worlds Walkthrough
The Ice Palace: The Outer Worlds Walkthrough
Radio Free Monarch: The Outer Worlds Walkthrough
Slaughterhouse Clive: The Outer Worlds Walkthrough
A Family Matter: The Outer Worlds Walkthrough
Canid's Cradle (Sanjar Or Graham): The Outer Worlds