The False Oracle is a main quest in Assassin's Creed Odyssey which involves killing the oracle.
Your task is to find Medunamun who is a priest, and kill him for the sake of Siwa.
Here's a walkthrough of The False Oracle in AC Origins.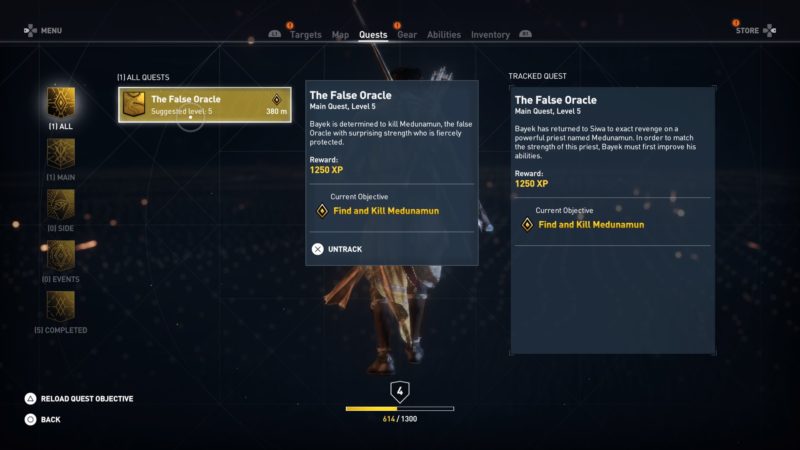 This quest is recommended for level 5 and above.
Find and kill Medunamun
The first objective is to look for Medunamun.
You should get to the location shown in the map below. As you get closer, use Senu to pinpoint the exact location.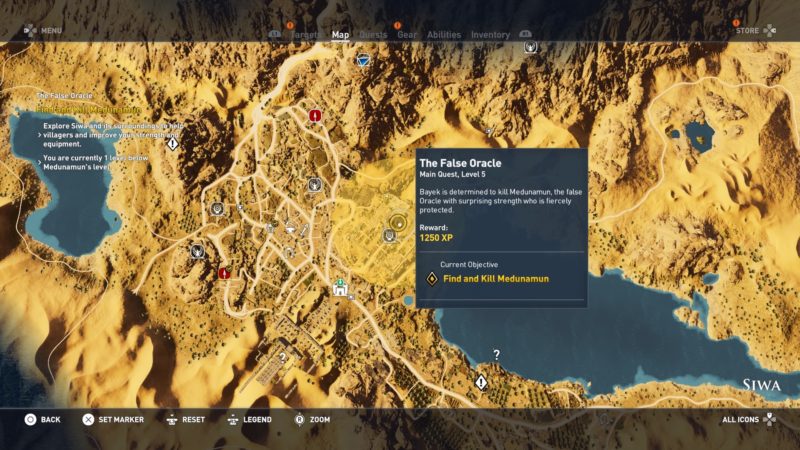 Medunamun is inside a rather big building with many guards all over.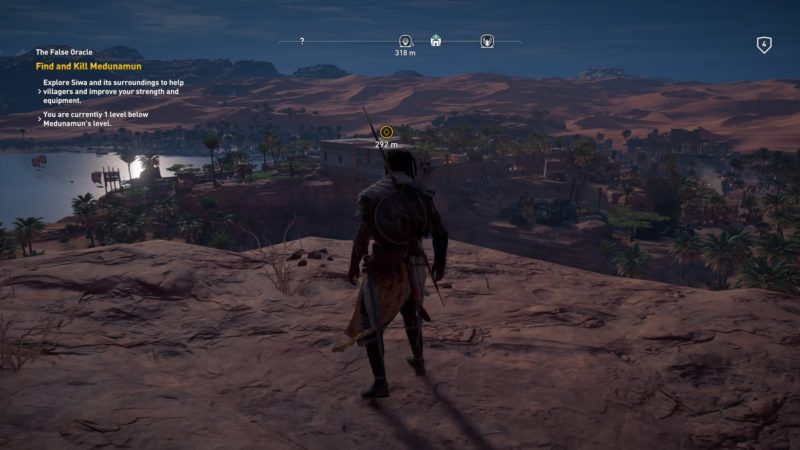 The Temple of Amun has a huge compound. There are guards everywhere, so it's better to stealth kill them.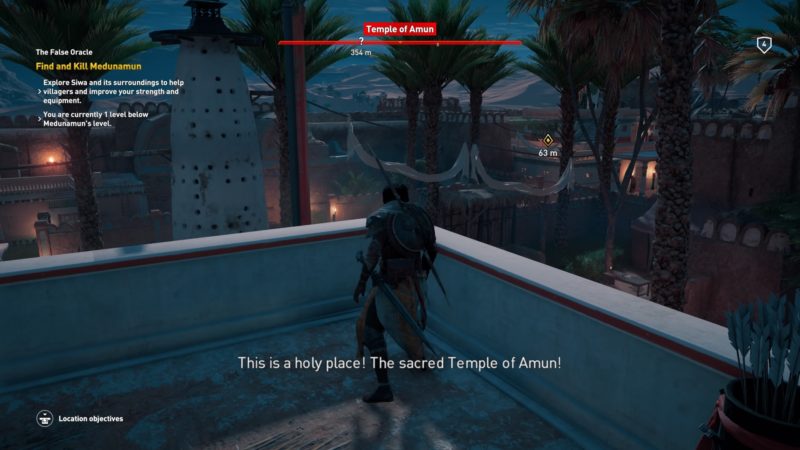 You should find Medunamun inside his bedroom, sleeping. You can easily kill him in his sleep.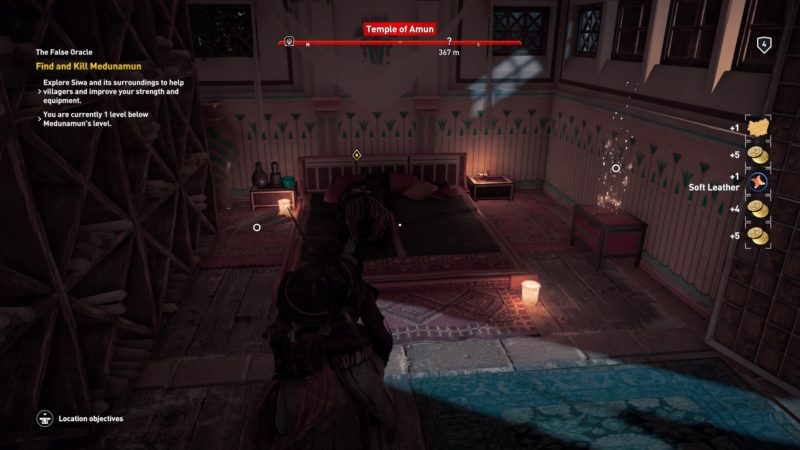 Bring Khemu to the ibex pack
After assassinating him, Bayek will remember what happened 1 year ago in a flashback.
He was with his son Khemu. Go to the ibex pack right in front of you.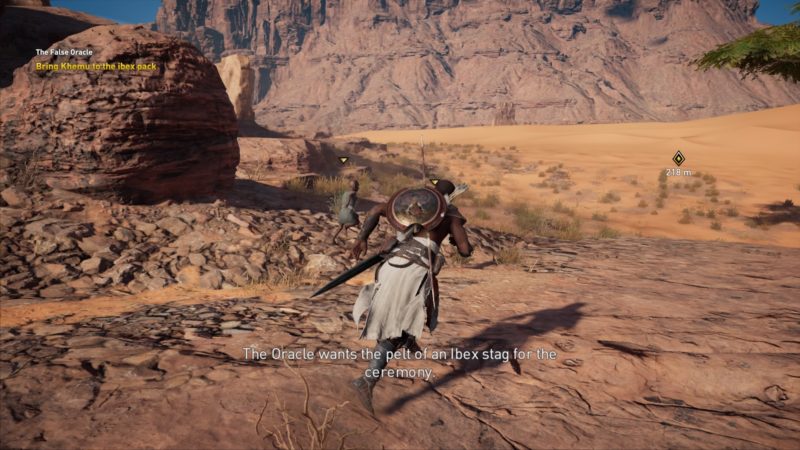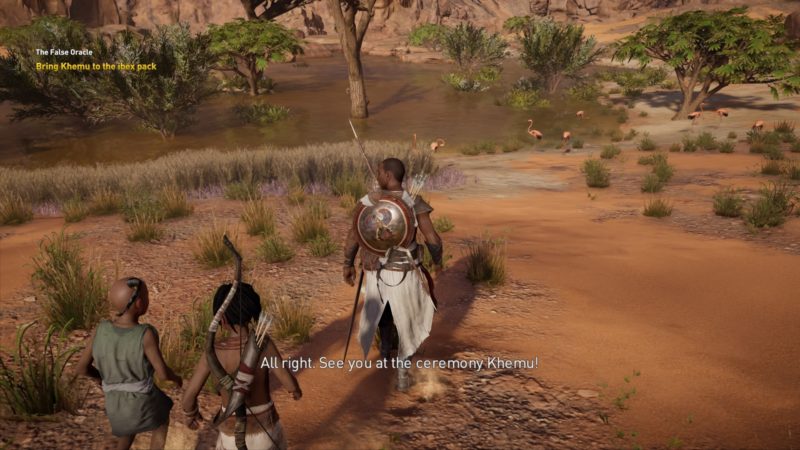 Find and get the ibex pack leader's pelt
Use Senu to pinpoint the stag leader. Kill it and loot the pelt.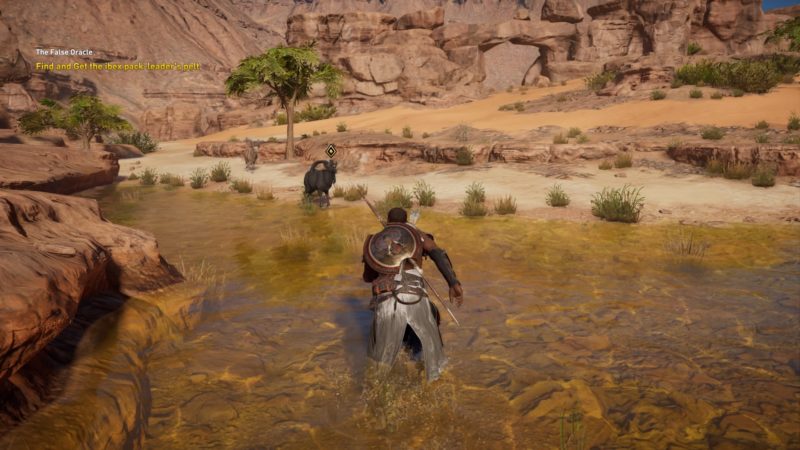 Reach the Temple of Amun
After getting the pelt, you need to go to the Temple of Amun. Khemu will follow you there.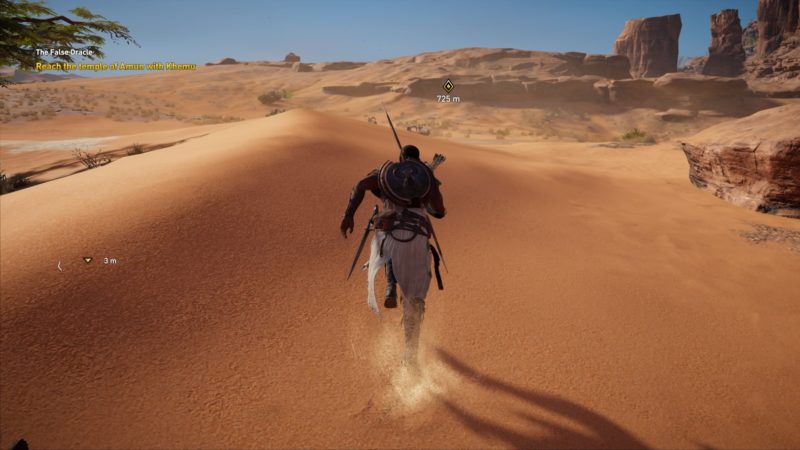 Bring Khemu to Halma point
Before you can reach, there'll be a detour. Get to Halma point, which is facing the huge lake / sea.
A cutscene will load.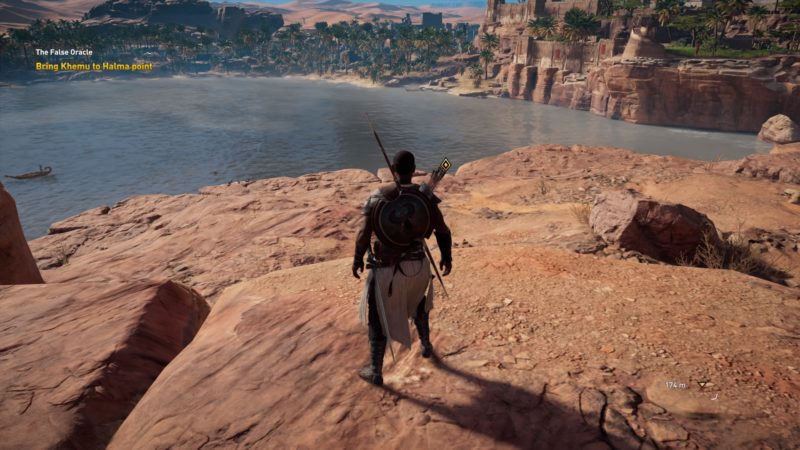 During the cutscene, some soldier commanded Bayek to follow him.
Confront the soldiers
Get to the soldiers.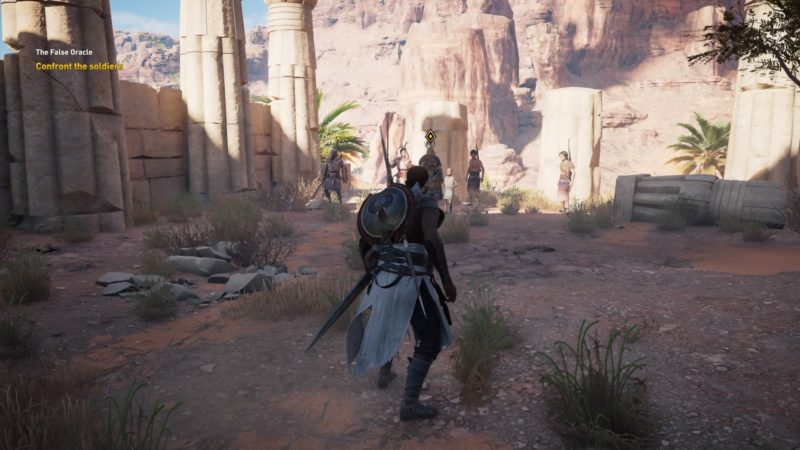 They will then attack you. You can't win this fight as you're not supposed to.
In the next scene, your hands are tied up and you're following someone.
Follow the masked man
Just keep walking.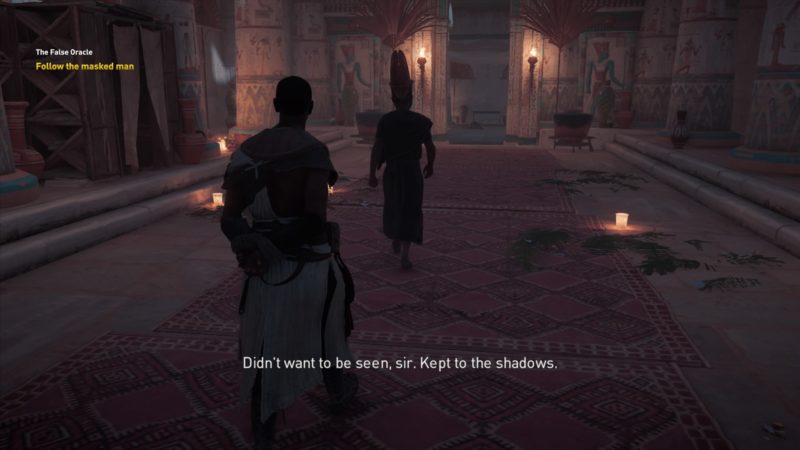 A couple of cutscenes will load when you reach the destination. It shows you what had happened to Bayek's son a year ago.
After the cutscenes, your quest is complete and you have gained the Oracle's Relic.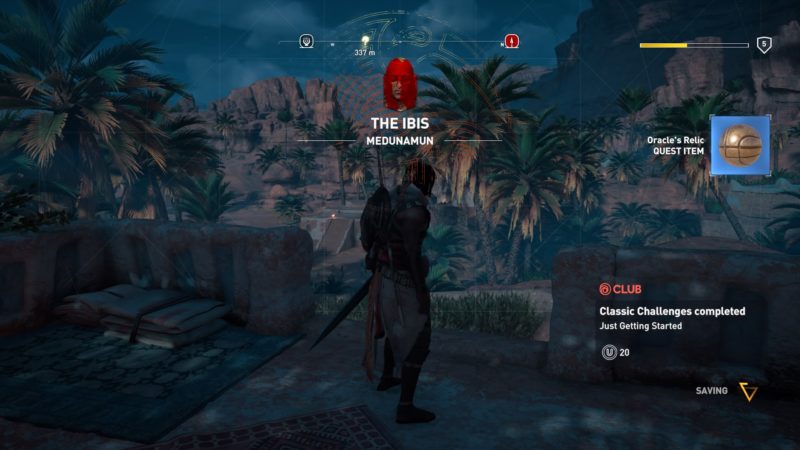 The quest completes here, giving you 1,250 XP.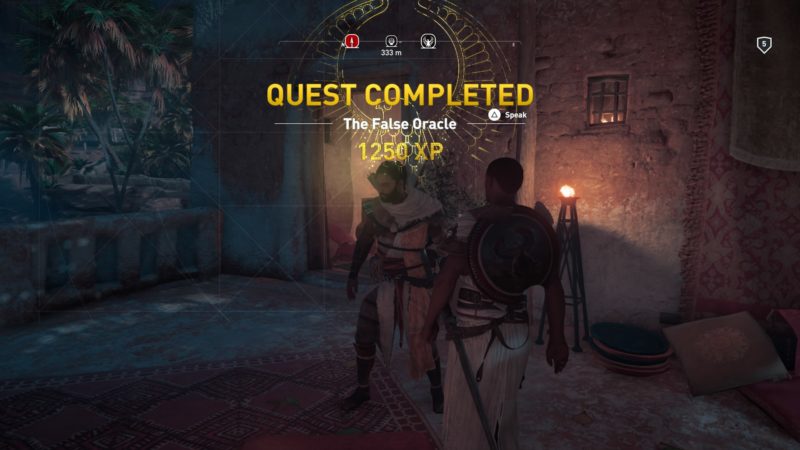 ---
Related articles:
Assassin's Creed Odyssey: A Flight In Fire (Walkthrough)
Devil May Cry 5: How To Unlock The Secret Ending
How To Find All Secret Missions In Devil May Cry 5
Assassin's Creed Odyssey: Legacy Of The First Blade (Final Quest)