We Will Rise is a main quest in Assassin's Creed Odyssey involving Brasidas and Deimos.
Your role is to help Brasidas defeat the Athenians who happen to have Deimos on their side.
Here's a walkthrough of We Will Rise in AC Odyssey.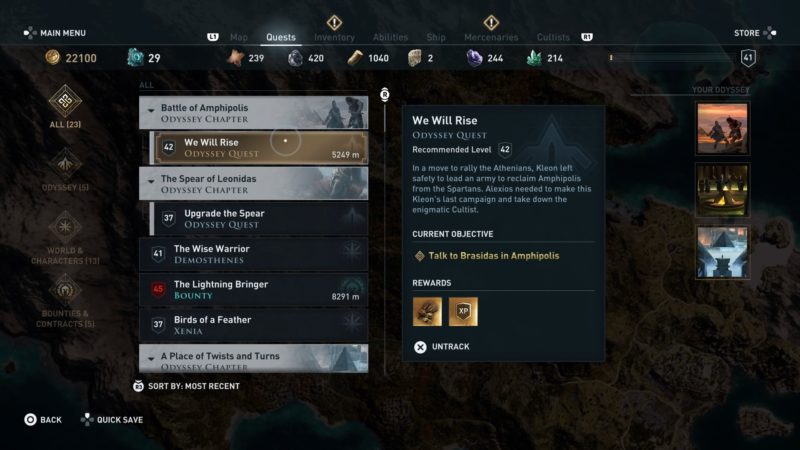 This quest is recommended for those level 42 and above.
Talk to Brasidas
Your first objective is to find Brasidas at Amphipolis. This place is actually in Makedonia, at the uppermost area in your map.
The exact location of Brasidas is shown in the map below, marked as the quest symbol.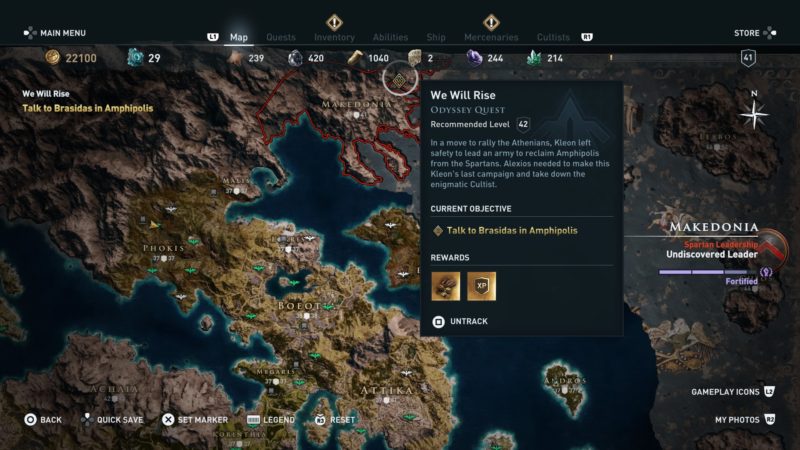 If you're new to Makedonia, you can grab your Adrestia from a nearby dock and sail there.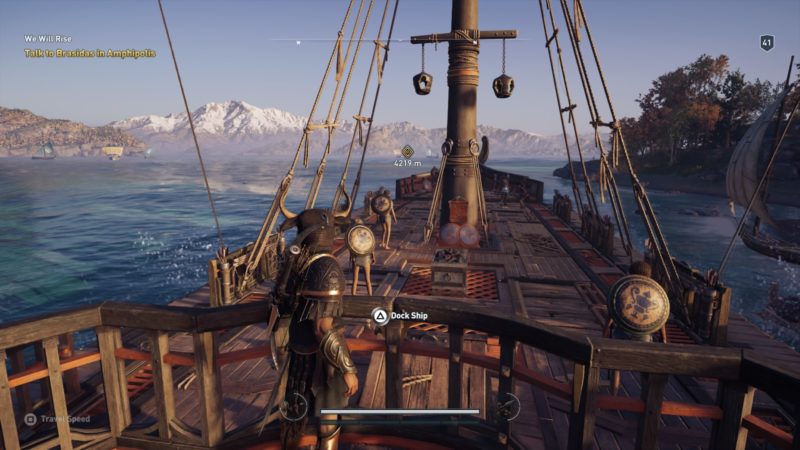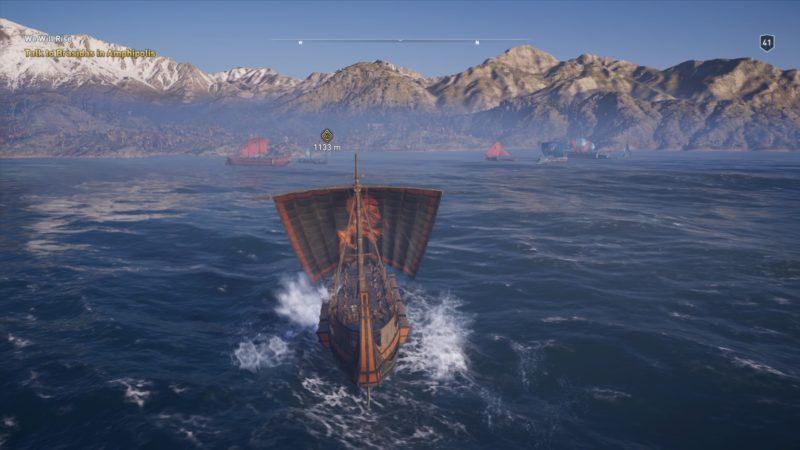 As you reach the city, you will see lots of Spartan soldiers. Brasidas is waiting at the top.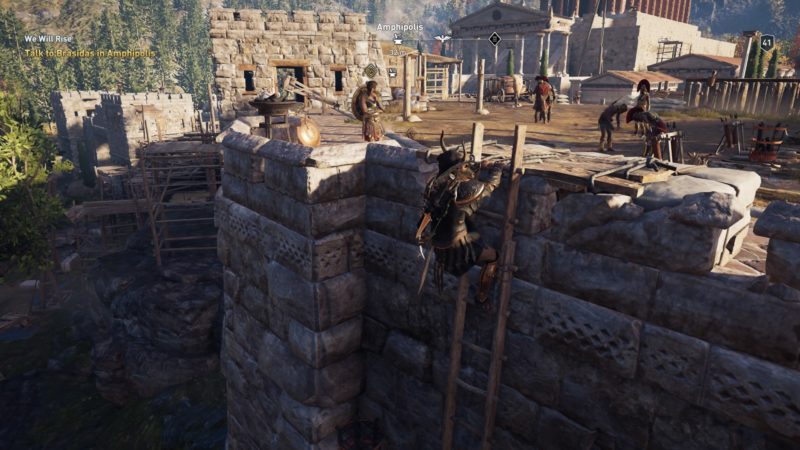 Talk to him and he will seem upset about you not being a loyal Spartan.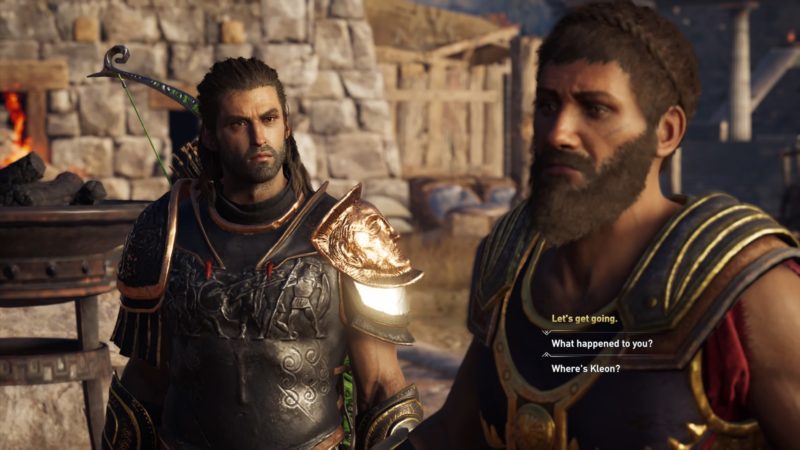 Escort Brasidas to the battlefield
After the cutscene, follow Brasidas and the rest of the soldiers to the battlefield.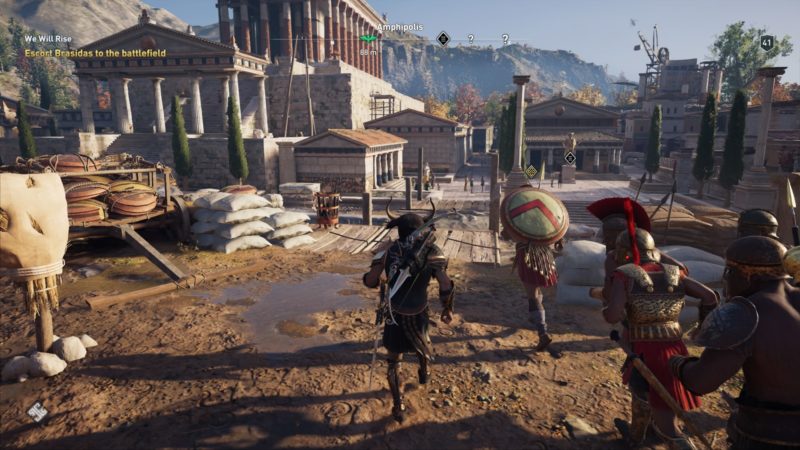 There'll be plenty of Athenians around. Kill all of them to proceed to the next area.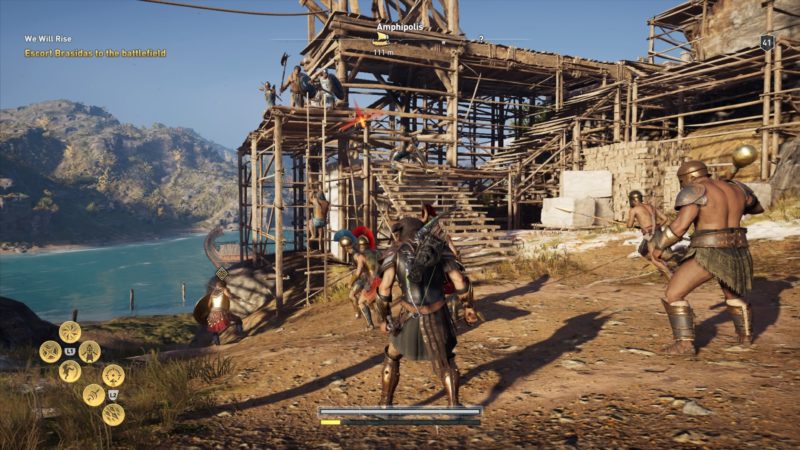 He will wait for you until you're done and follow him to the beach area.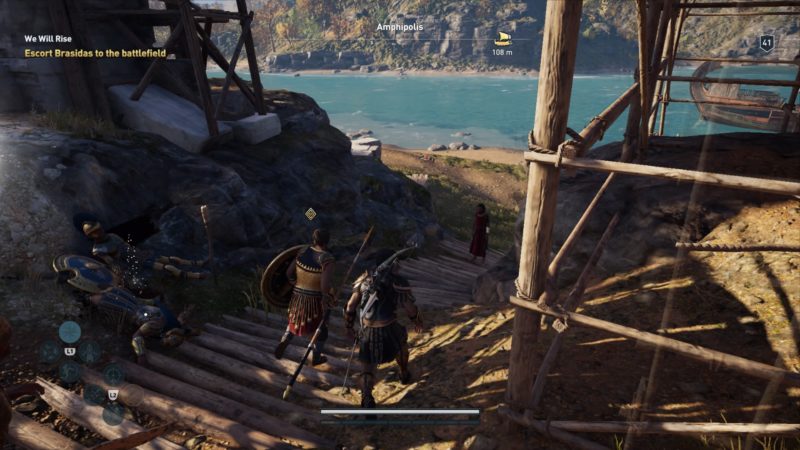 Next, join the fight against the Athenians in a much bigger battle.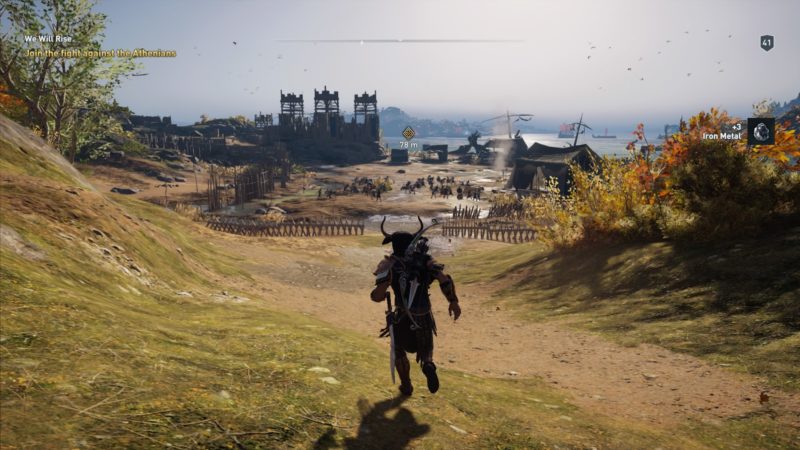 Kill the Athenians
This part is just like a conquest battle. Kill some of the soldiers but more importantly, get rid of the captains.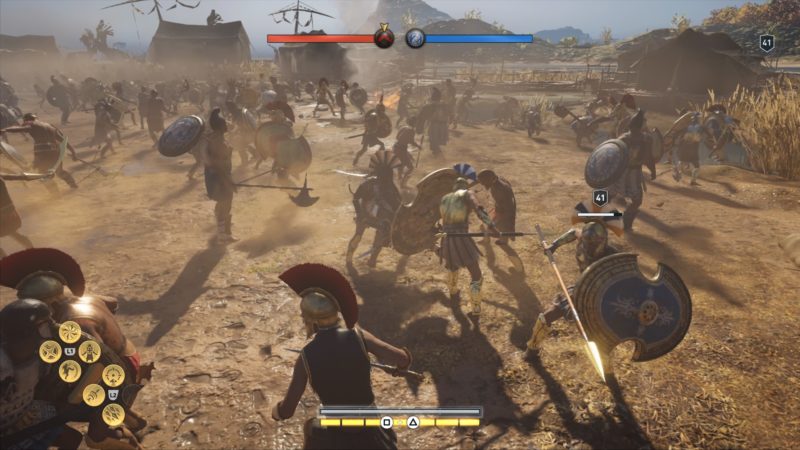 The captains will have a symbol over their head. Kill them to reduce the enemy's overall health quickly.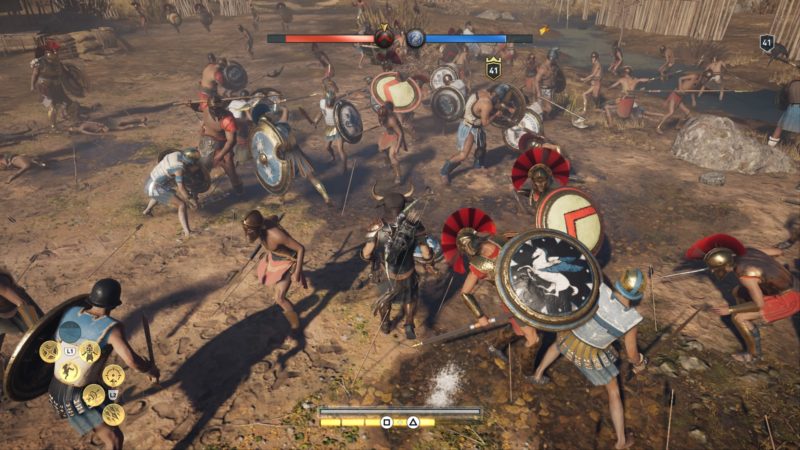 Halfway during the battle, Deimos appears and Brasidas attacks her. This time, he's dead for sure as Deimos spears him through his head.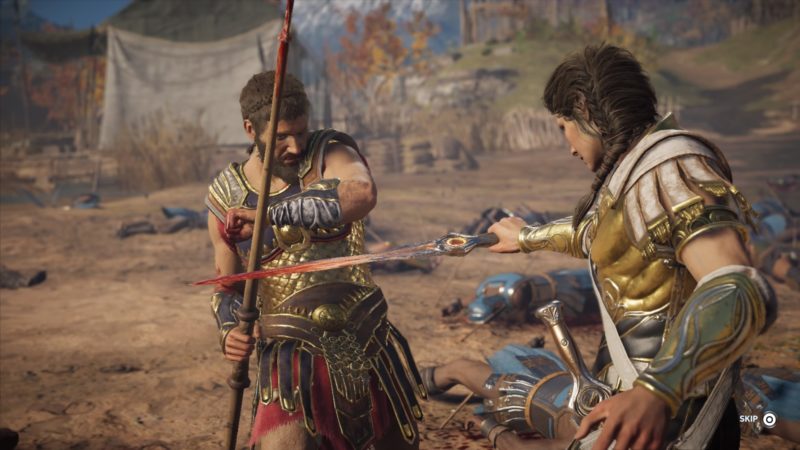 Alexios fights Deimos in the cutscene but she gets shot by an arrow from behind, by Kleon.
Kill Kleon
Now, you have to chase after Kleon to the beach side.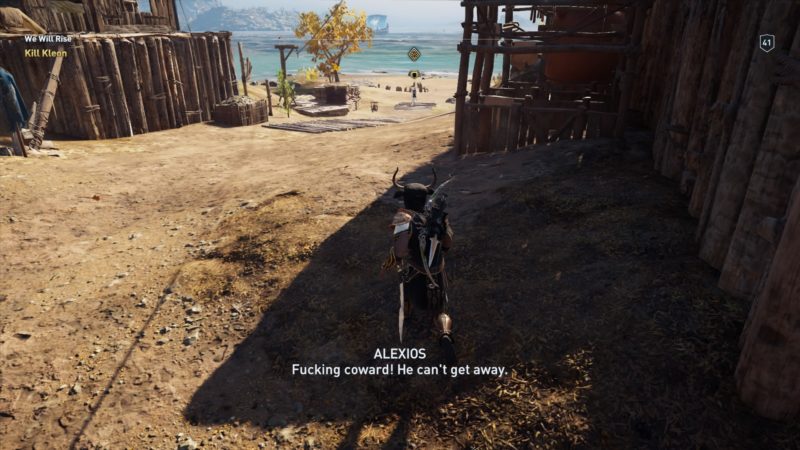 Fight with him and defeat him easily.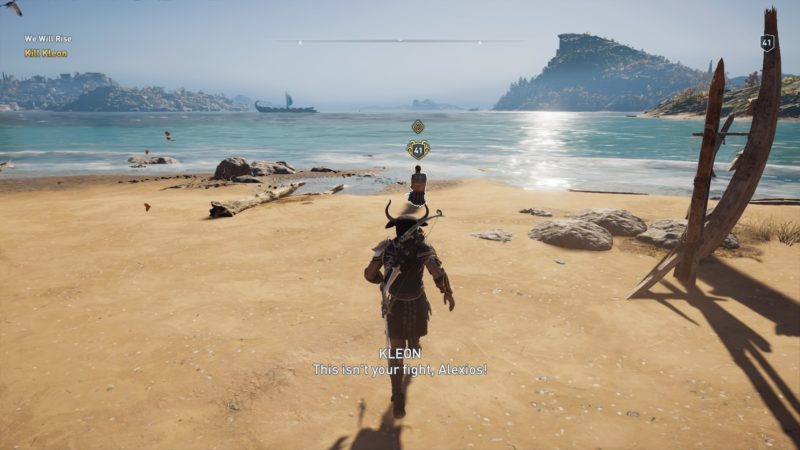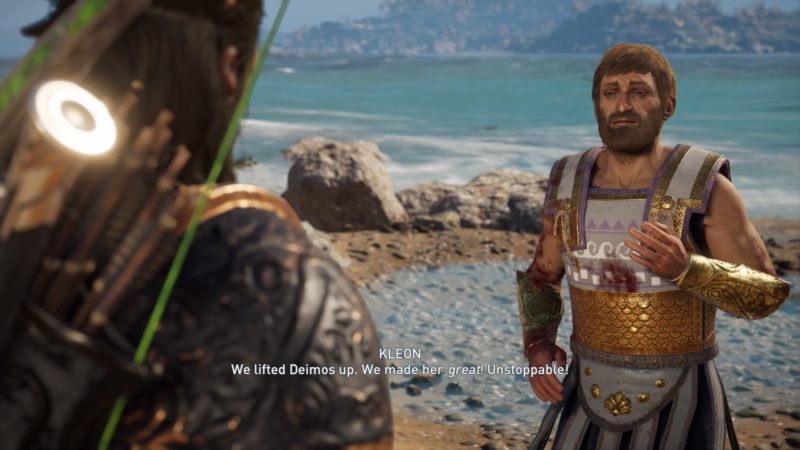 You have two options, and both lead to killing him. I chose "slowly" and Alexios basically drowned Kleon in the small puddle.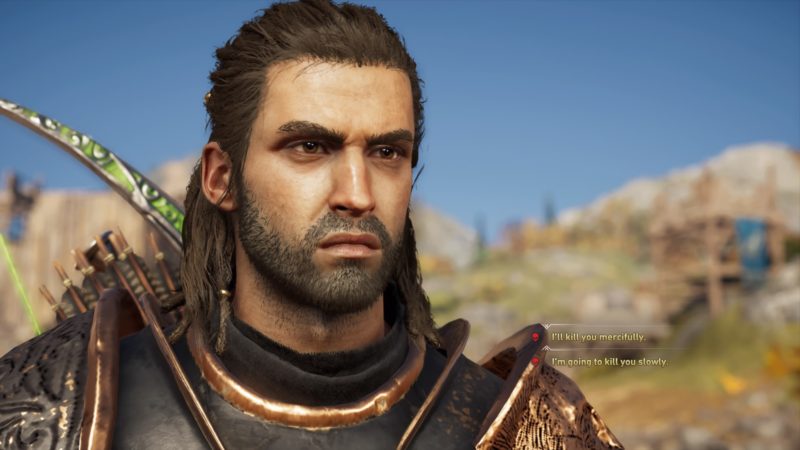 The quest completes here with Kleon dead, and you will get a cultist clue, an artifact fragment and a Paris' Bow.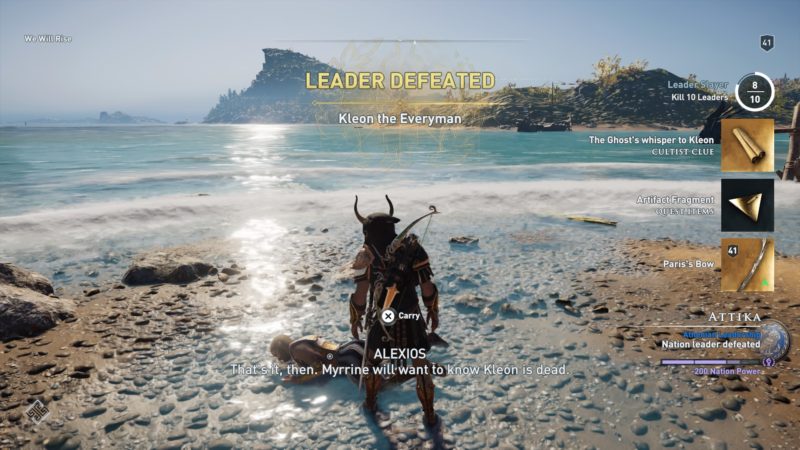 You should also receive some drachmae as quest rewards. That's it for this quest.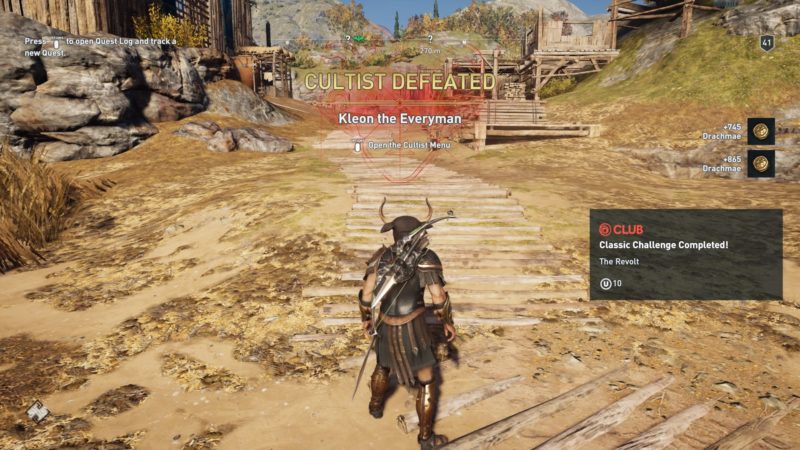 ---
Related articles:
Assassin's Creed Odyssey: Awaken The Myth
Assassin's Creed Odyssey: Judge, Jury, Executioner (Walkthrough)
AC Odyssey: Breaking Bread (Walkthrough)
Assassin's Creed Odyssey: Unearthing The Truth (Walkthrough)
Assassin's Creed Odyssey: A-Musing Tale (Walkthrough)
AC Odyssey: An Actor's Life For Me (Walkthrough)
Assassin's Creed Odyssey: Keep The Faith (Walkthrough)
Assassin's Creed Odyssey: Origins Of A Ritual (Walkthrough)