Waiting For Galarnos is a side quest in Assassin's Creed Odyssey on the island of Lesbos.
Your task is to help find and free Galarnos who went missing during his boat trip.
Here's a walkthrough of Waiting For Galarnos in AC Odyssey.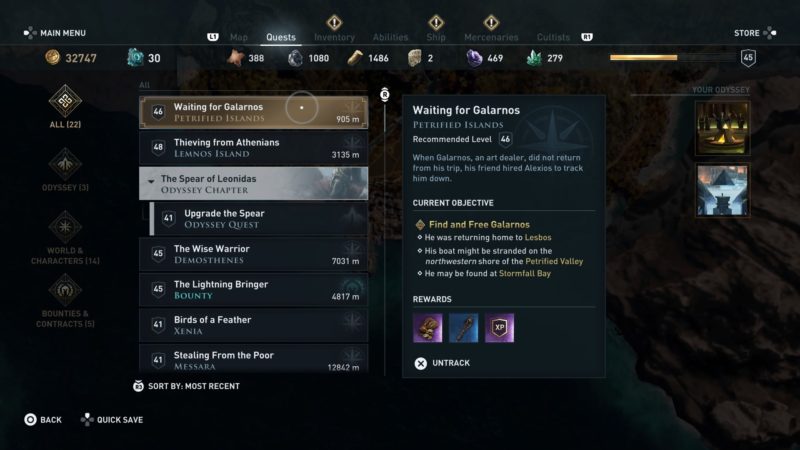 This quest is recommended for those level 46 and above.
To begin the quest, talk to the man at the port in Petrified Islands. His exact location is shown in the map below.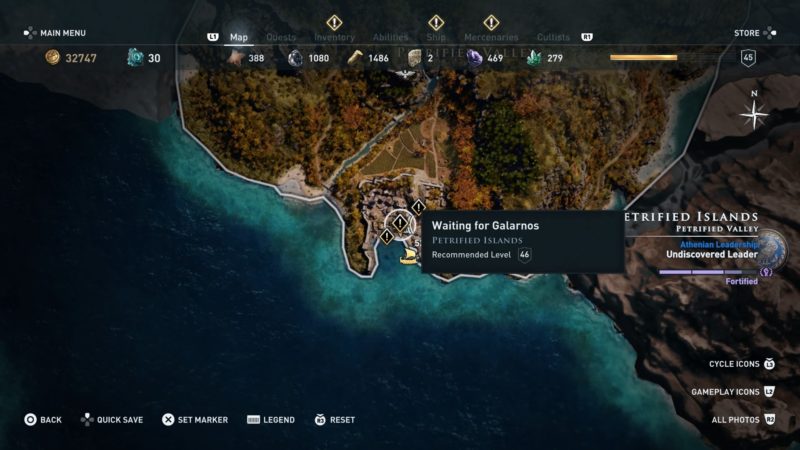 Talk to this man.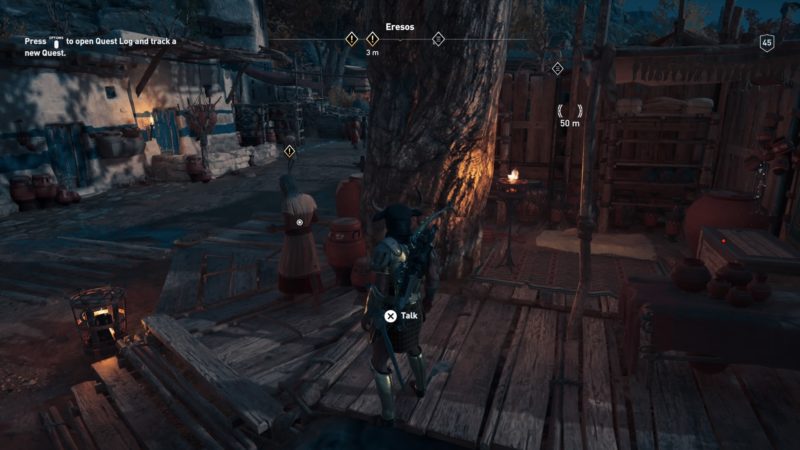 Find and free Galarnos
He will then tell you that his friend Galarnos went missing. Look for Galarnos at Stormfall Bay.
The exact location of the bay is shown in the map below, marked as the quest symbol.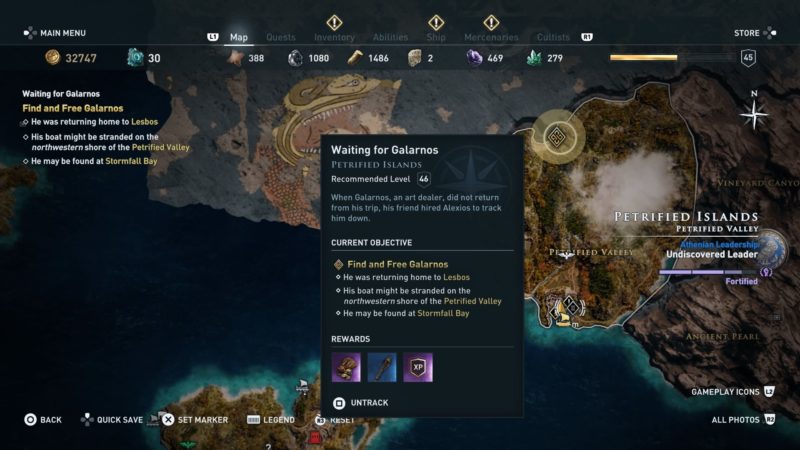 You will discover Seaside Cavern on the way there.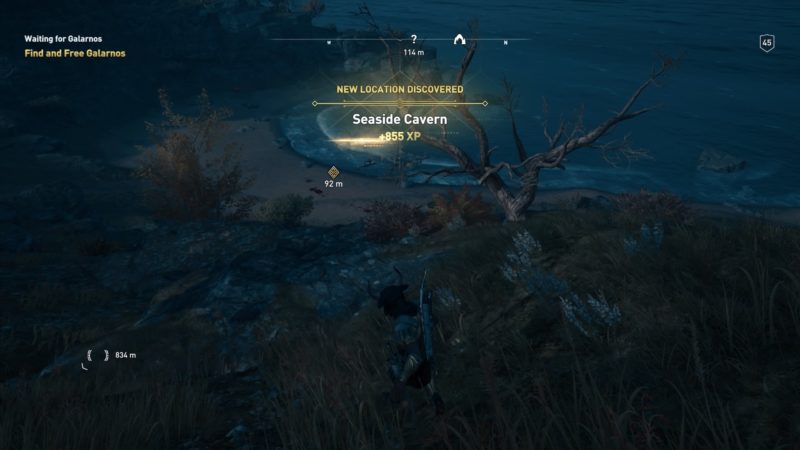 You will notice plenty of blood trails on the bay. Investigate the area by interacting with the two areas shown below.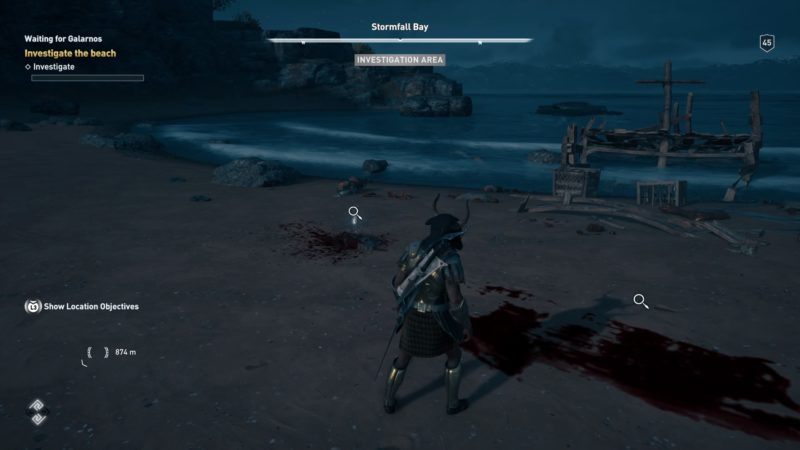 Explore the cave
You will then see a cave just nearby. Explore the cave to find for Galarnos. The blood trail leads to the cave.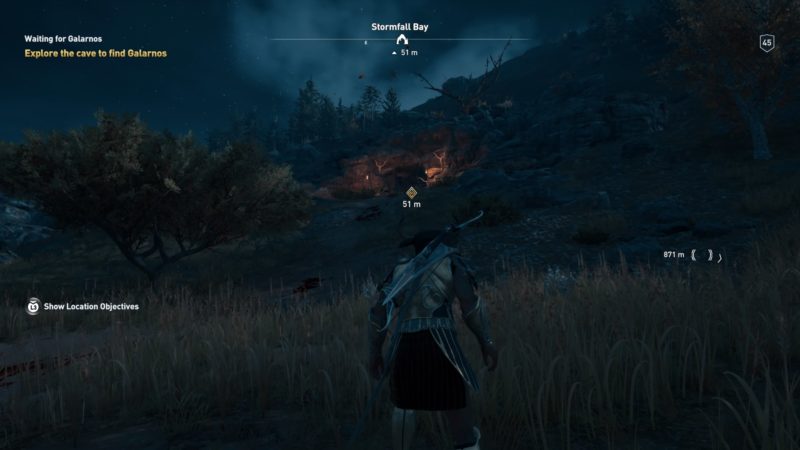 Inside the cave, you will meet the lunatics called the Followers of Ares.
Kill all of them stealthily if you can, or any way you deem fit.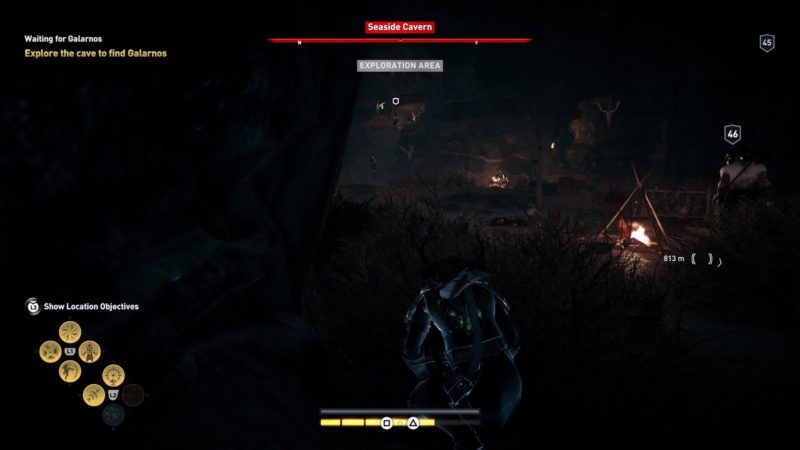 As you get further inside, you will notice that Galarnos is still alive and kept in a cage.
Free Galarnos
Get rid of the lunatics.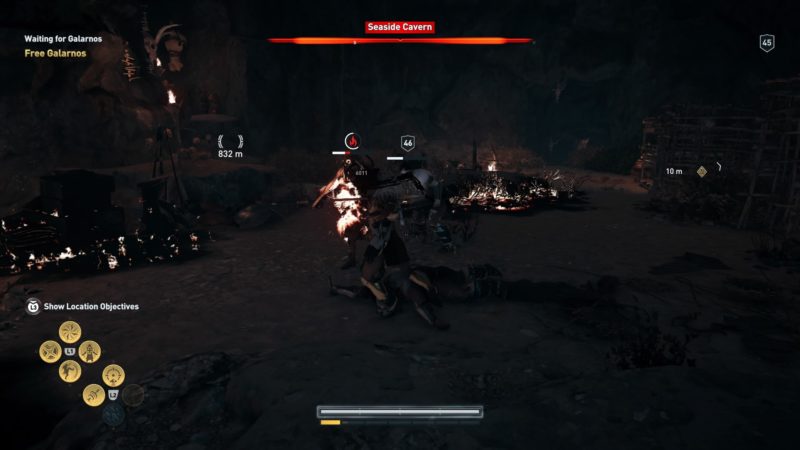 Once you're done, unlock the cage and he will escape.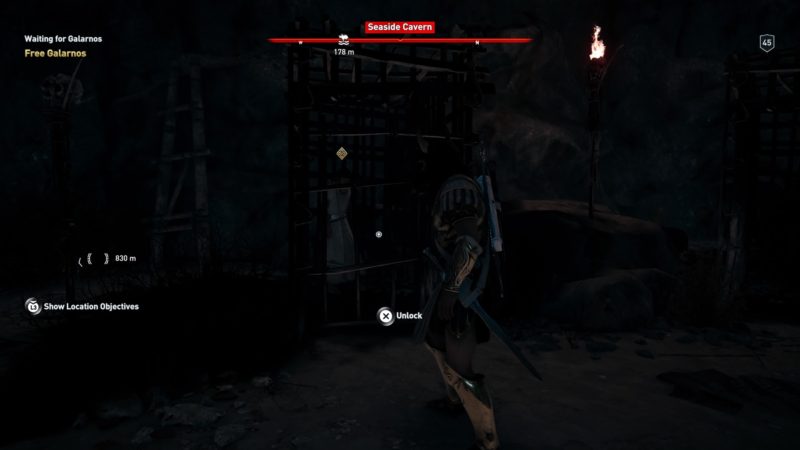 Escort Galarnos out of the cave
Follow Galarnos out. There will be some Followers of Ares on the way. You can eliminate them quietly.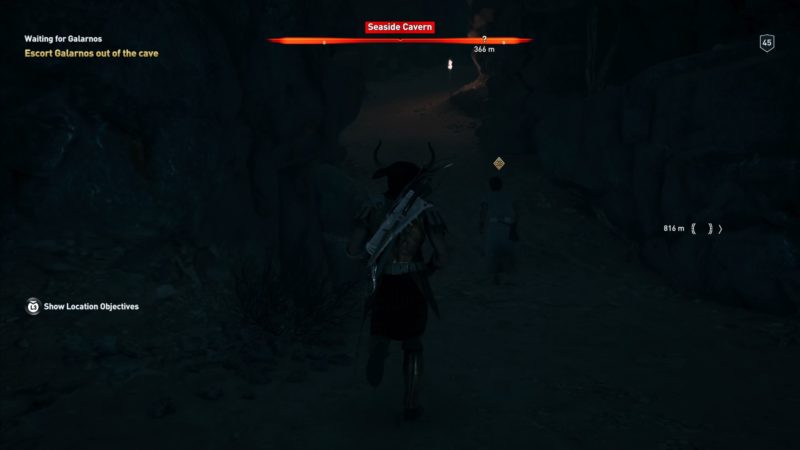 Once you're out, talk to him.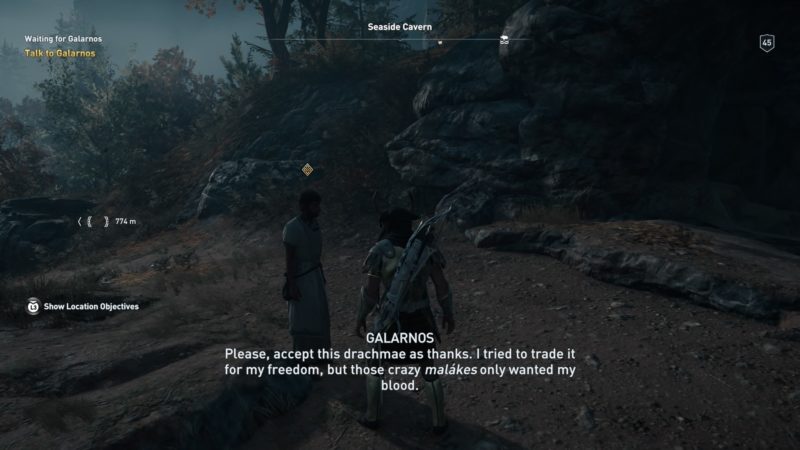 The quest completes here and you will get an Archer's Mace plus some drachmae for your troubles.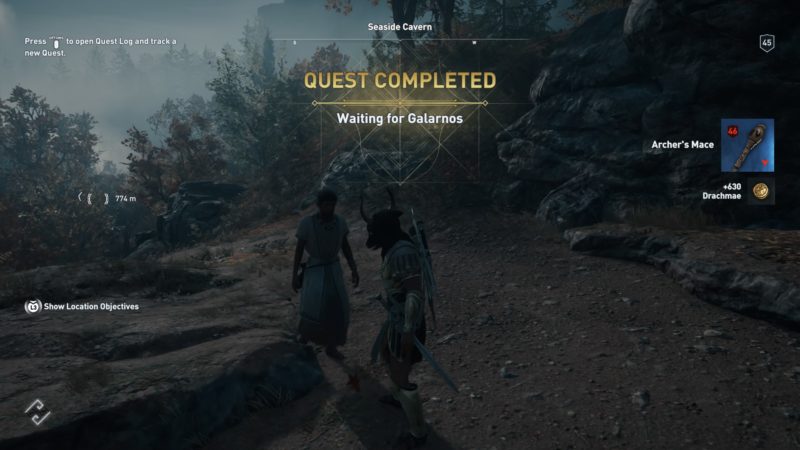 ---
Related articles:
Assassin's Creed Odyssey: The Lightning Bringer (Kill Steropes)
AC Odyssey: Romancing The Stone Garden (Walkthrough)
Assassin's Creed Odyssey: Retribution (Walkthrough)
Assassin's Creed Odyssey: School Of Hard Knocks (Walkthrough)
Purple Pain (Quest Walkthrough) – AC Odyssey
Assassin's Creed Odyssey: Stairway To Olympos (Kill The Cyclops)
Assassin's Creed Odyssey: Left To Dye (Walkthrough)