Unearthing The Truth is a main quest in Assassin's Creed Odyssey given by Sokrates.
Your task is to help Sokrates find evidence against Kleon, especially the fact that he is a cultist.
Here's a walkthrough of Unearthing The Truth in AC Odyssey.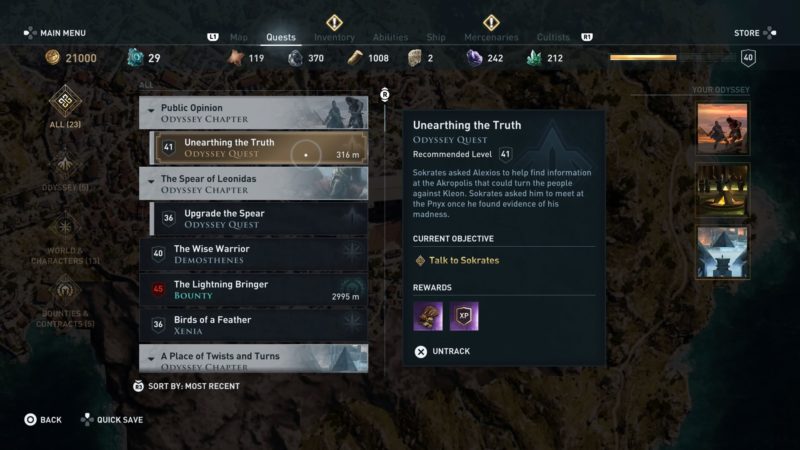 This quest is recommended for those level 41 and above.
Talk to Sokrates
You can find Sokrates in Perikles' Residence. His exact location is shown in the map below, marked as the quest symbol.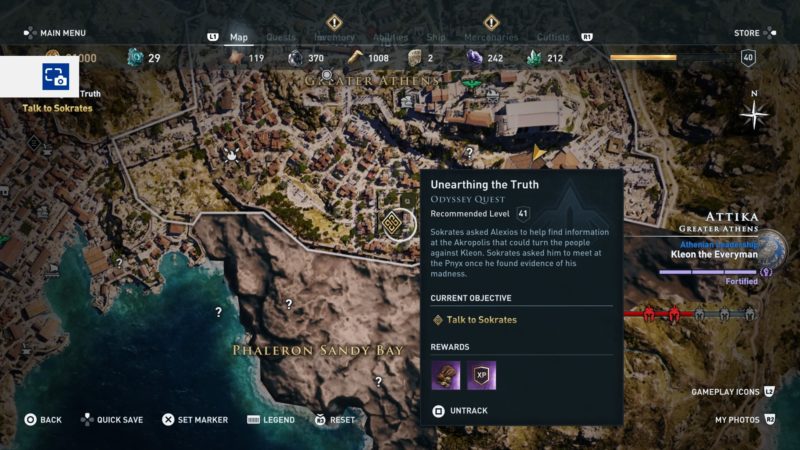 He will be among the other scholars.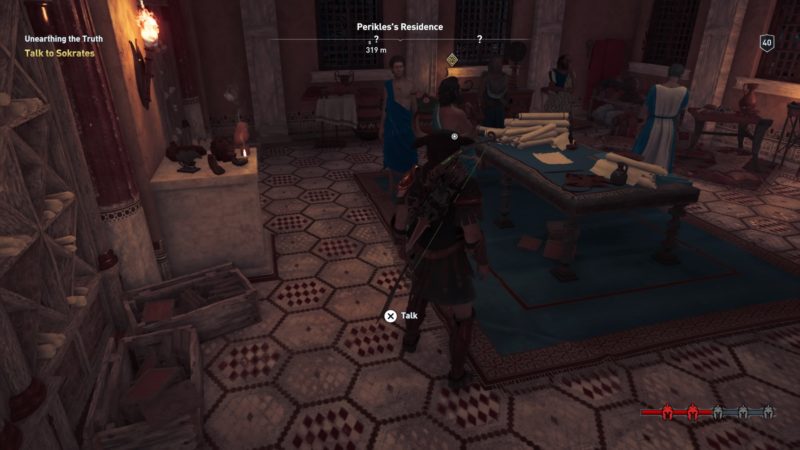 Find proof of Kleon's corruption
Your next objective is to find evidence that Kleon is corrupted. You can get to his residence in the center of Greater Athens, i.e. at the Akropolis.
The exact location of his residence is shown in the map below.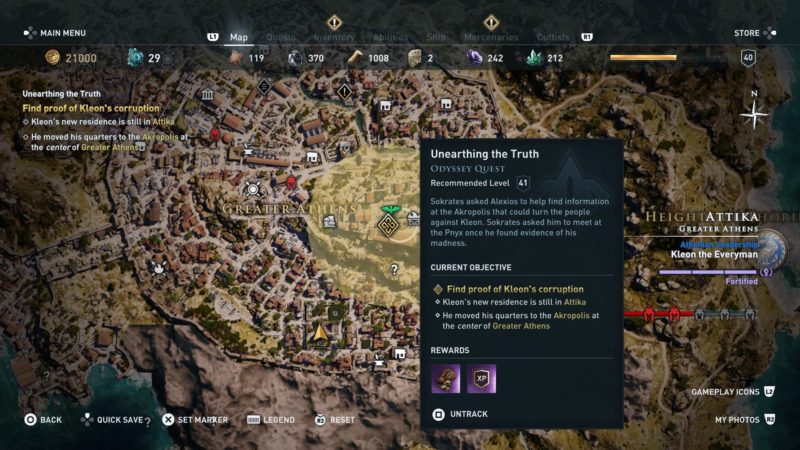 As you reach the area, you'll realize that it's filled with guards. Try sneaking in from the top and from the back.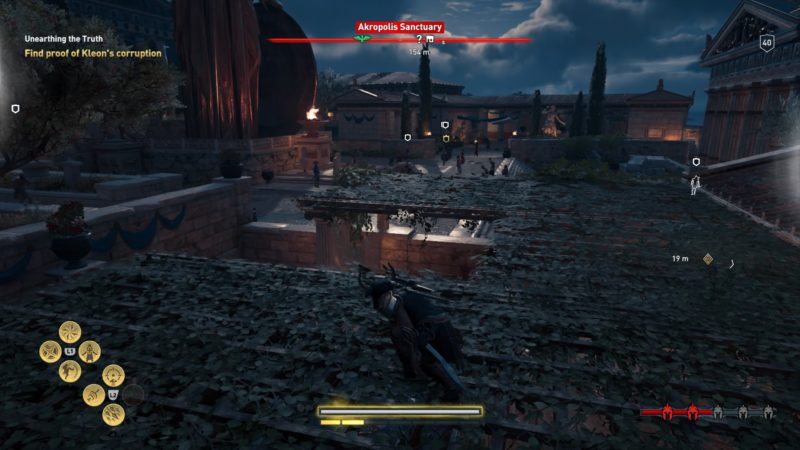 Otherwise, they'll detect you and you can't interact with clues unless you stay "anonymous".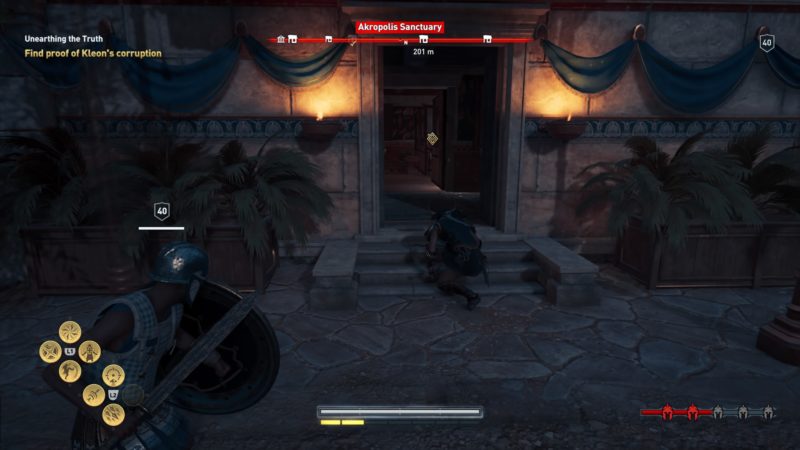 Once they're not after you, interact with the clues in the room. There are about three clues.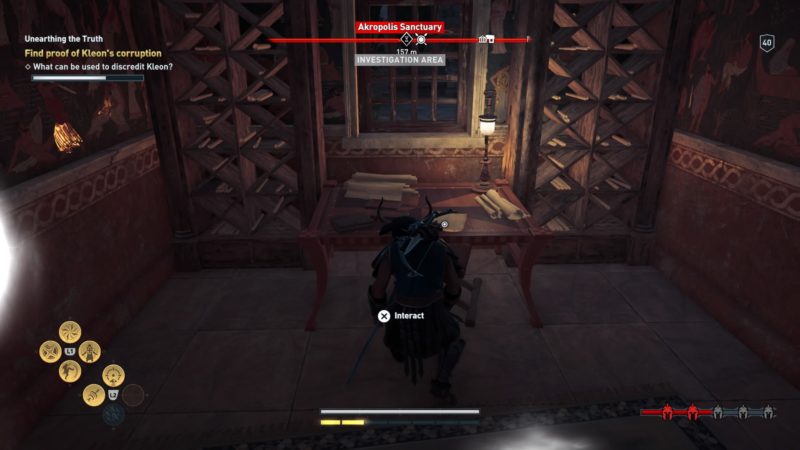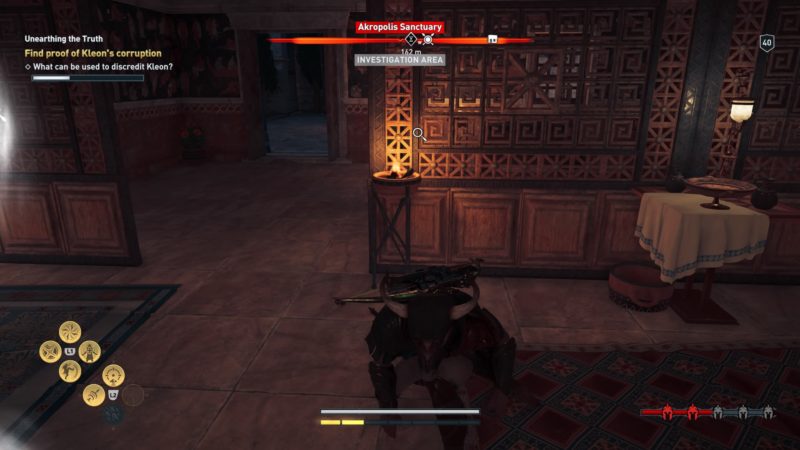 After you're done with the room, get to the back and you'll notice a chest.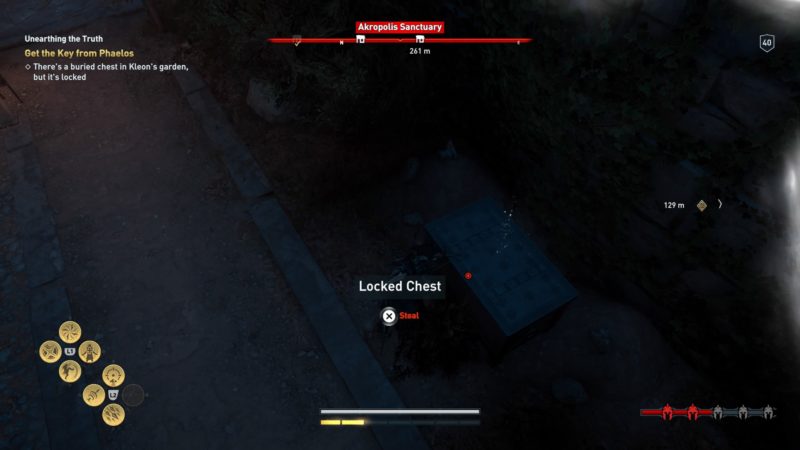 It is locked, so you need to find the key.
Get the key from Phaelos
You need to get a key from Phaelos to unlock the chest. He is located nearby, in the exact location shown in the map below.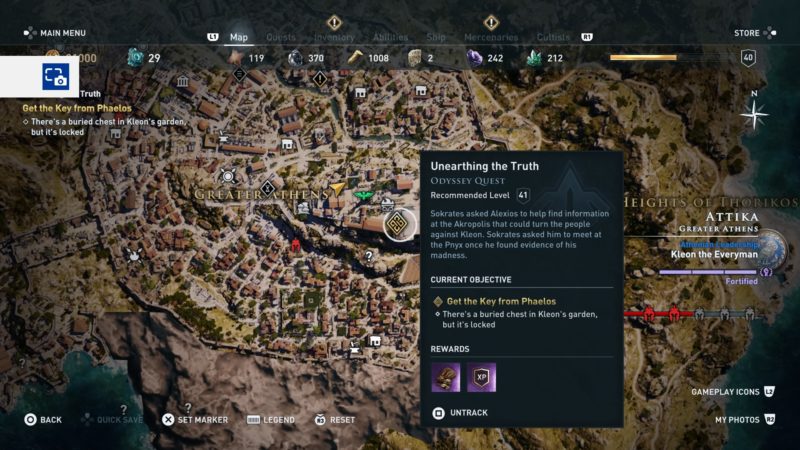 He is a captain or polemarch, so you need to defeat him to loot the key. Granted, there'll be guards helping him since he's right in town.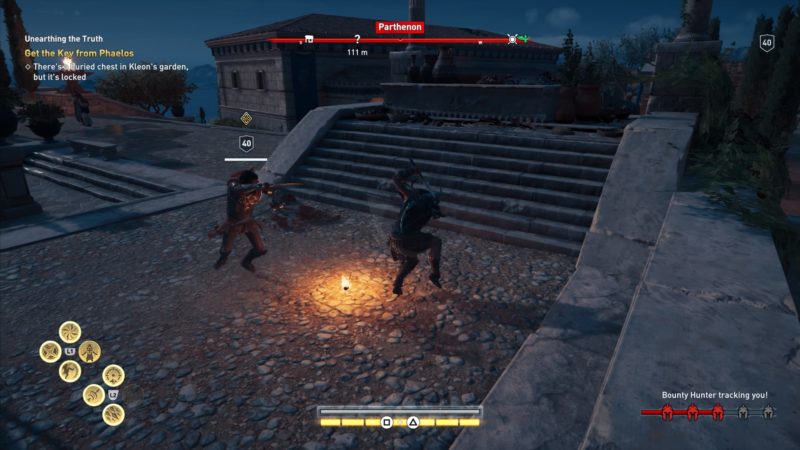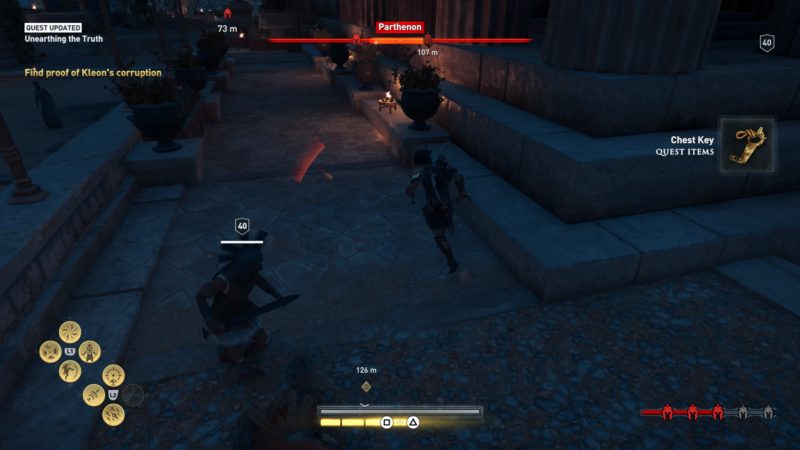 Once you've gotten the chest key, get back to the chest you found earlier.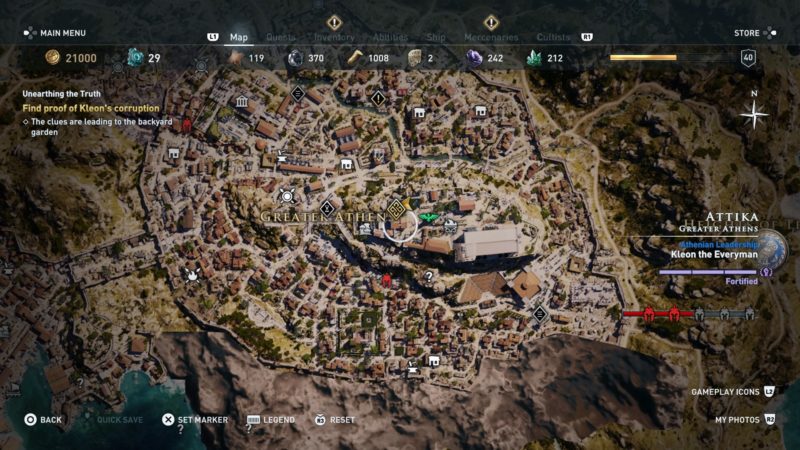 Open the chest and you will get some weapons and Kleon's Papyrus.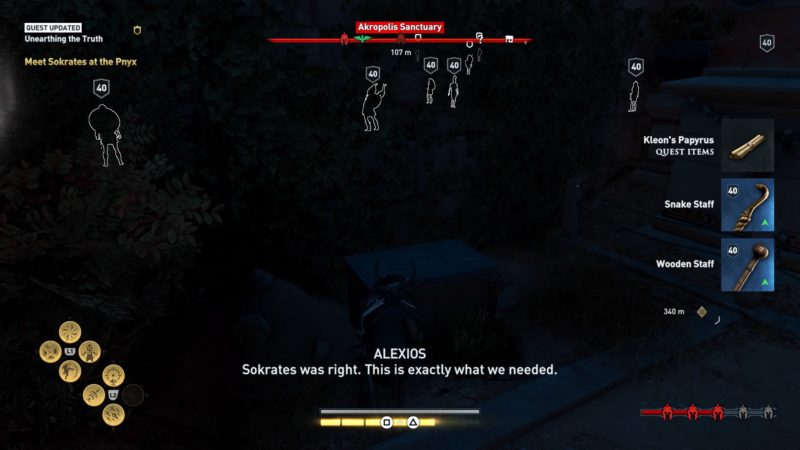 Return to Sokrates at the Pnyx
Sokrates is not in Perikles' Residence this time. He'll be at the Pnyx and the exact location is shown in the map below.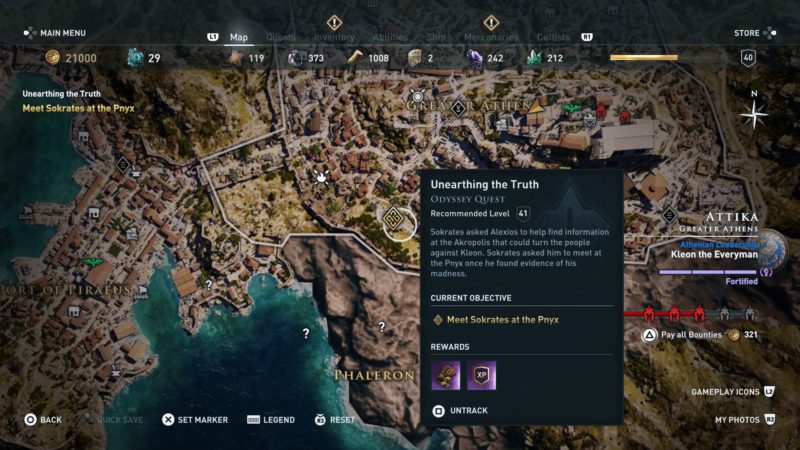 Talk to him and a cutscene will load.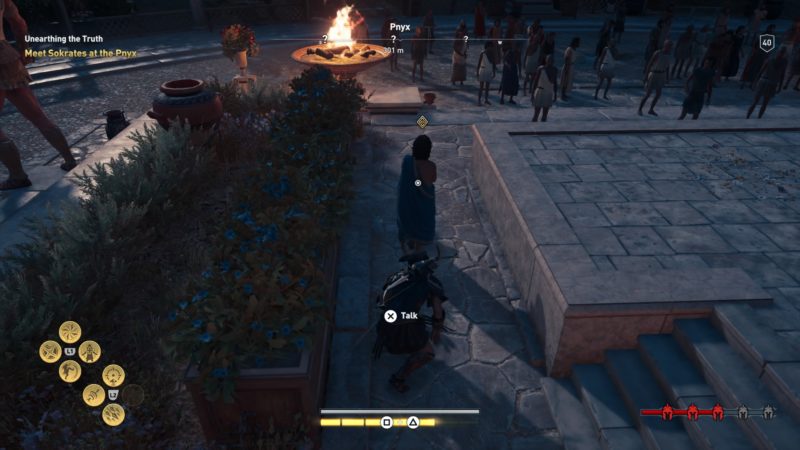 He will ask you if you wish to join him to speak in front of the crowd, in an attempt to persuade them that Kleon is corrupt.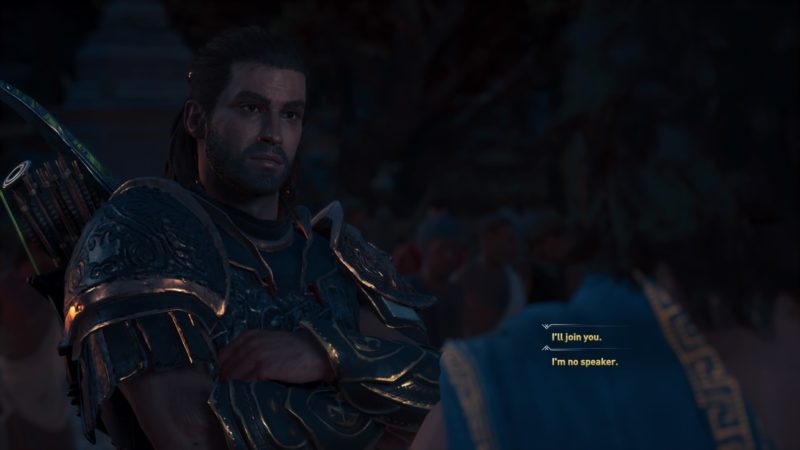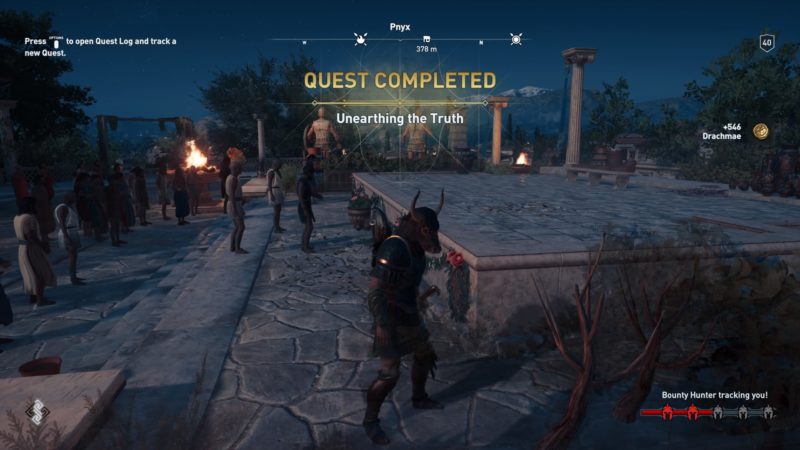 The quest ends after the cutscene.
---
Related articles:
AC Odyssey: He Waits (Kill The Minotaur)
Assassin's Creed Odyssey: Breaking Bread (Walkthrough)
AC Odyssey: We Will Rise (Walkthrough)
Assassin's Creed Odyssey: A-Musing Tale (Walkthrough)
Assassin's Creed Odyssey: An Actor's Life For Me (Walkthrough)
AC Odyssey: Keep The Faith (Walkthrough)
Assassin's Creed Odyssey: Origins Of A Ritual