Training Days is a side quest in Assassin's Creed Odyssey on the island of Lakonia.
Your task is to bring Makarios to the agoge master and defeat the agoge master.
Here's a walkthrough of Training Days in AC Odyssey.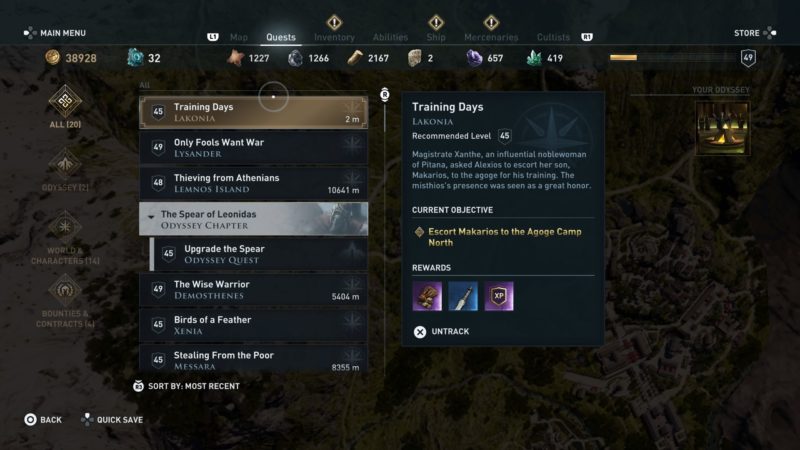 This quest is recommended for those level 45 and above, but it may differ according to your own level.
To begin, get to the Krypteia Training Grounds in Lakonia. The exact location is shown in the map below.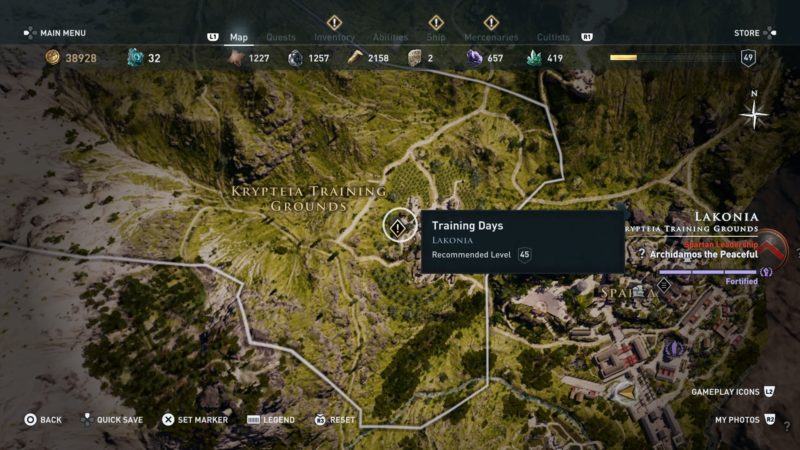 Talk to the woman there.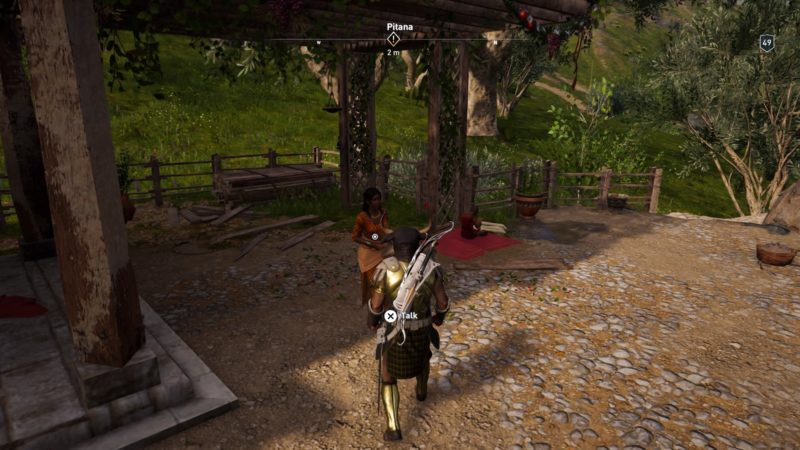 Escort Makarios
She will then ask for your help to escort her young son to the agoge master. It's where they train to become Spartan warriors.
The exact location of where you have to bring the boy is shown in the map below, marked as the quest symbol.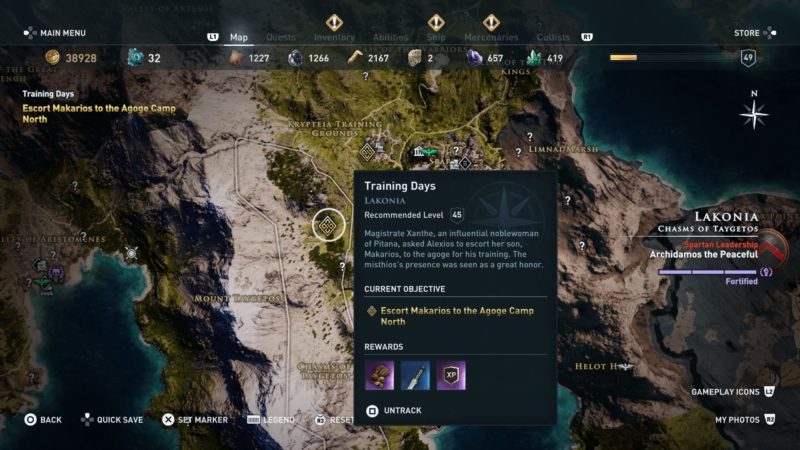 Just follow him on foot.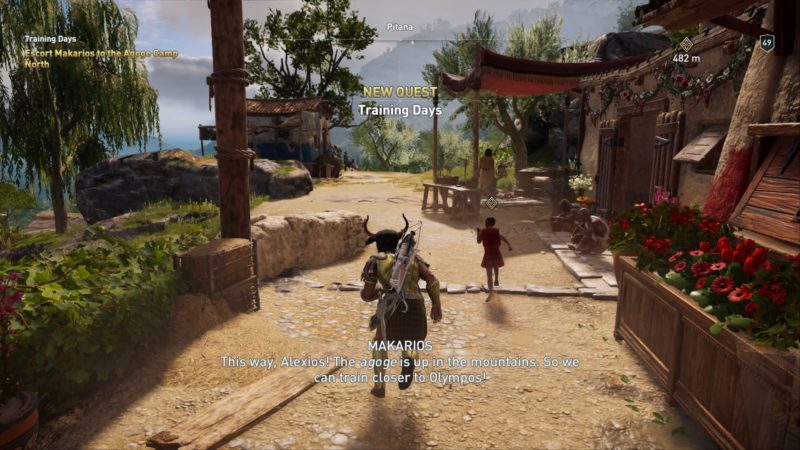 You will encounter a single wolf during the journey. Kill it.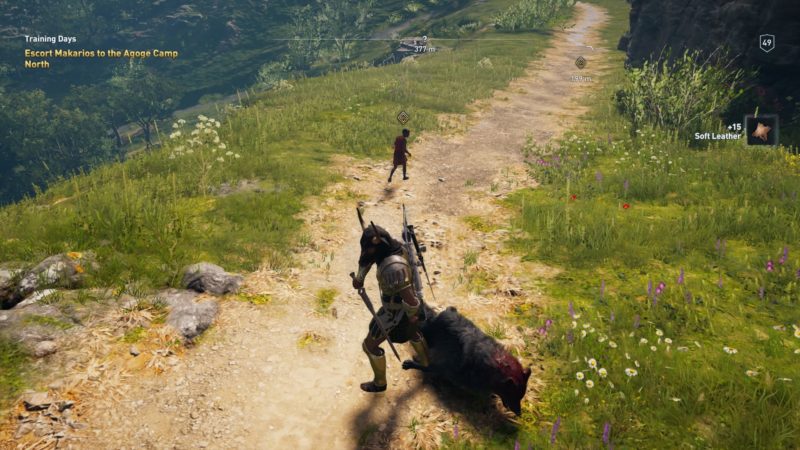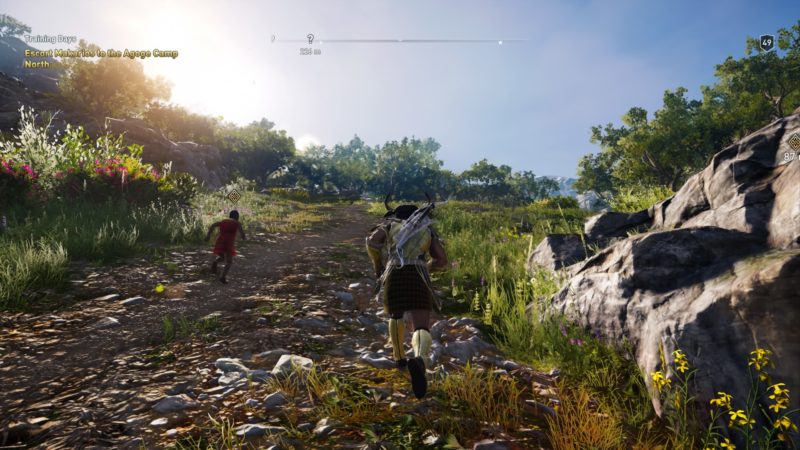 Keep going until you reach the Agoge Camp.
Talk to Latrokles
Latrokles is the agoge master. Talk to him.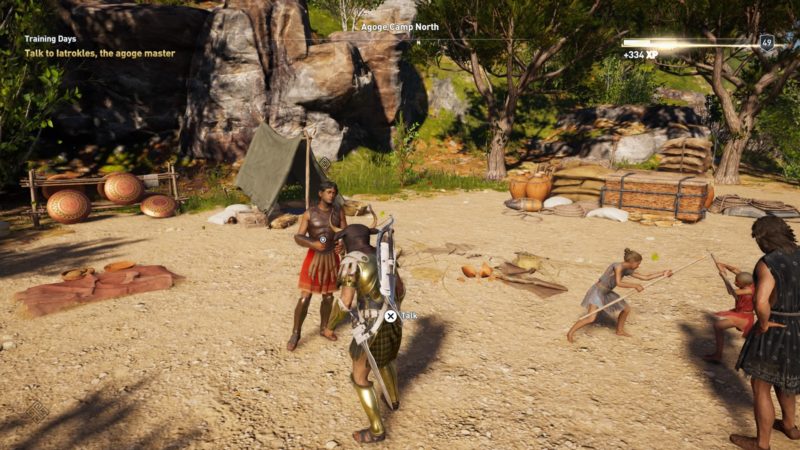 He will then challenge you to a match. Fight and defeat him. He isn't that difficult to beat.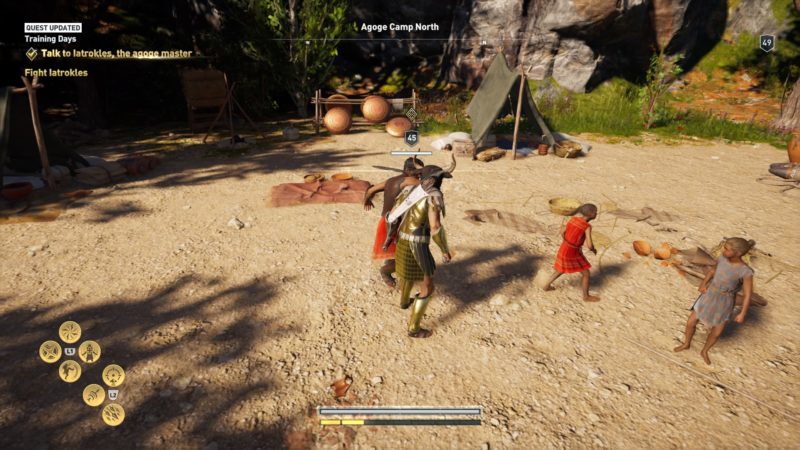 The quest completes after you've beaten him as part of a demonstration. You will earn a Spartan Training Sword plus some drachmae for your troubles.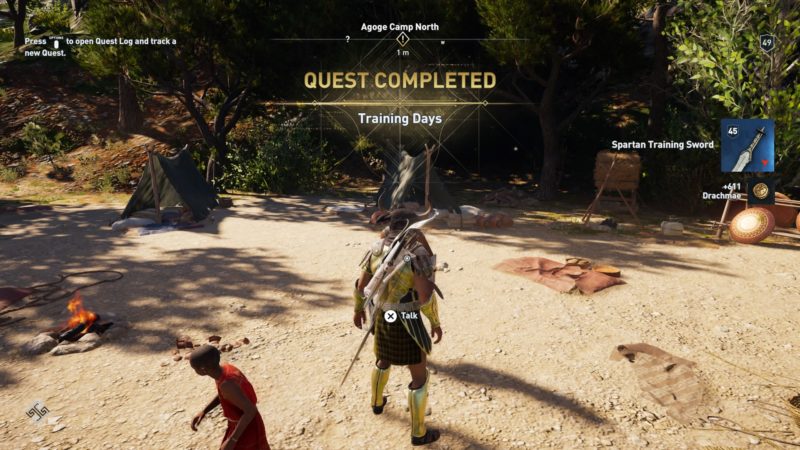 There will be new quests unlocked subsequently.
---
Related articles:
Assassin's Creed Odyssey: Love's Long Shadow (Walkthrough)
AC Odyssey: Brothers In Arms (Walkthrough)
Assassin's Creed Odyssey: Legend No More (Walkthrough)
Assassin's Creed Odyssey: The Great Contender (Walkthrough)
AC Odyssey: Call To Arms (Battle Of One Hundred Hands)
Assassin's Creed Odyssey: Ancient Revelations (Final Odyssey Quest)