Tides of War is an optional quest in Assassin's Creed Odyssey in the DLC Legacy of the First Blade.
Your task is to find code books that were hidden by the Tempest's engineer.
Here's a walkthrough of Tides of War in AC Odyssey.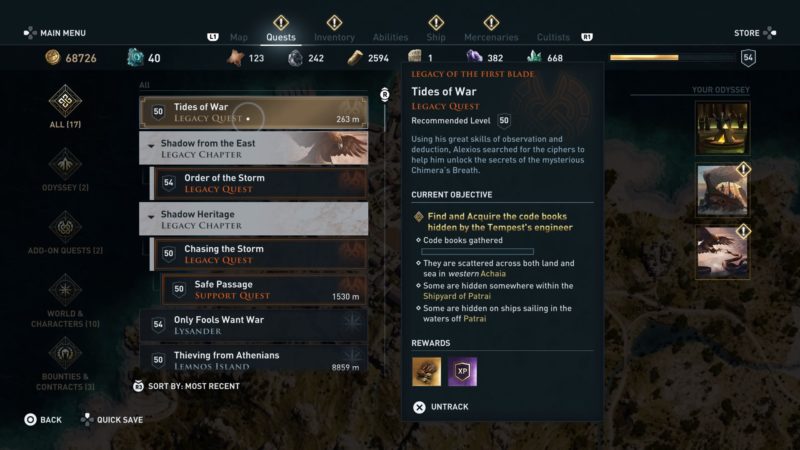 This quest is recommended for those level 50 and above, but it differs according to your own level.
Although it's optional, you should consider doing this if you wish to install the Chimera's Breath on the Adrestia.
It's sort of a flamethrower. To begin the quest, talk to Parmys at the Amphitheater. You can find her location in the map below.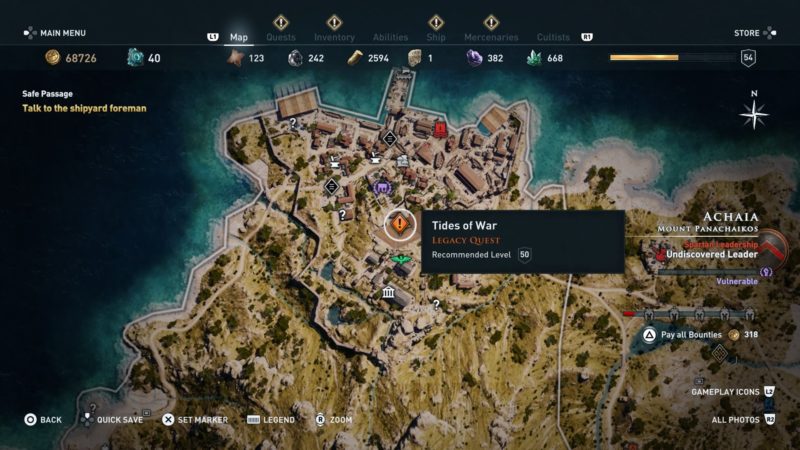 Talk to this lady. She's the wife of the chief engineer who got killed.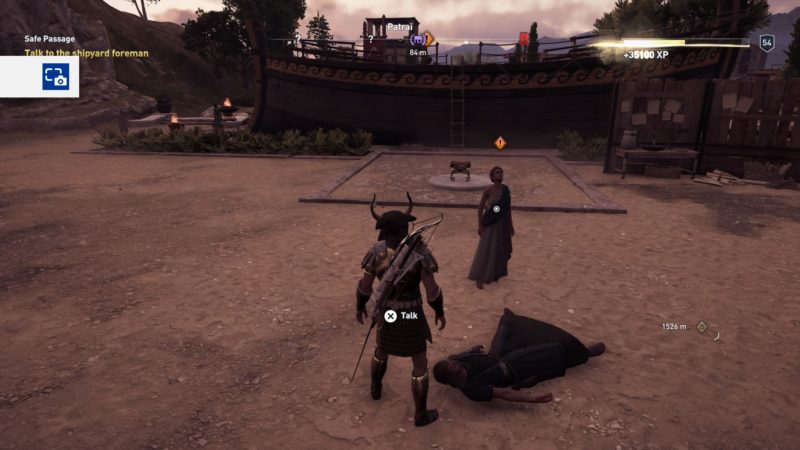 Find and acquire four code books
There are four code books in total to find. Two code books are at sea, meaning you need to destroy the ships to get them.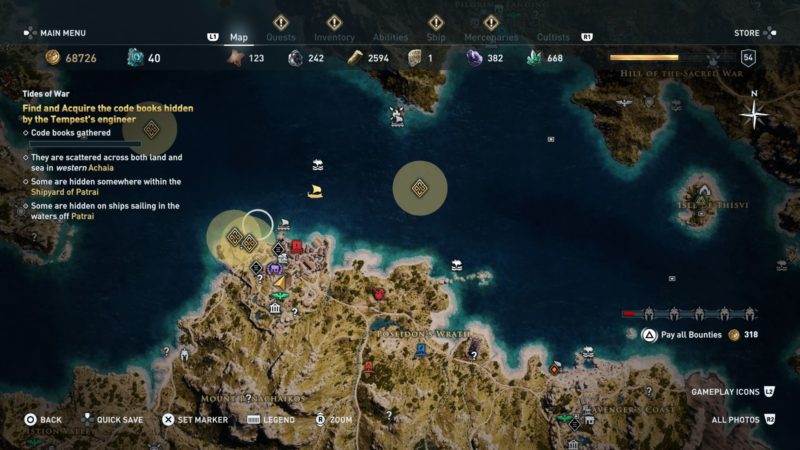 Two of them are hidden in a shipyard in Patrai.
The exact locations of two code books are shown in the map below, marked as quest symbols.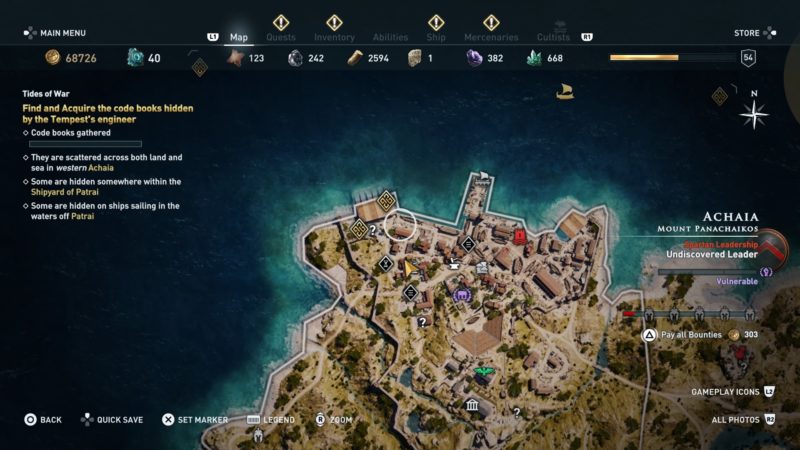 The shipyard is filled with guards all around. I used the Ghost of Artemis arrow skill to eliminate many of them quietly.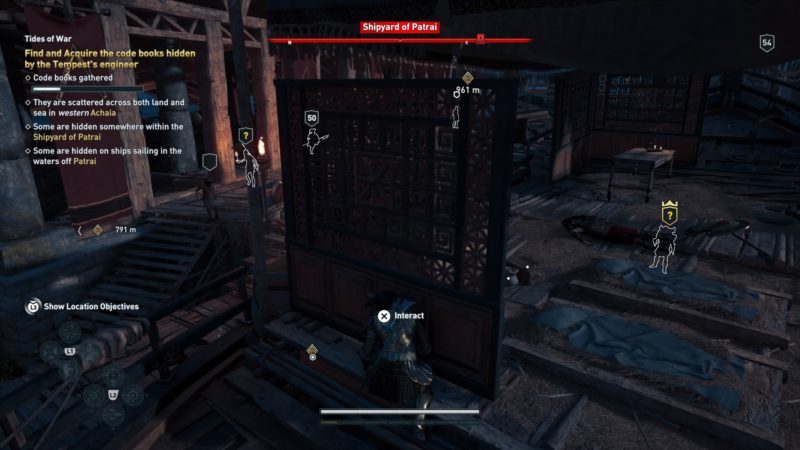 One code book is hidden at the ceiling.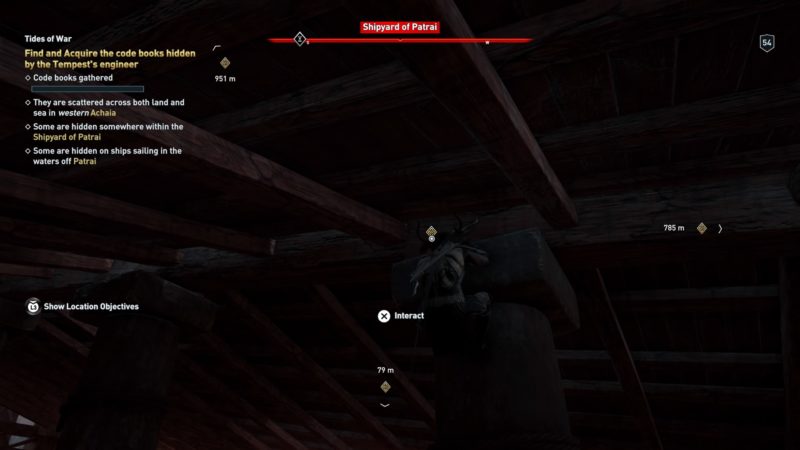 Another book is on a desk in a shack. It's surrounded by many guards.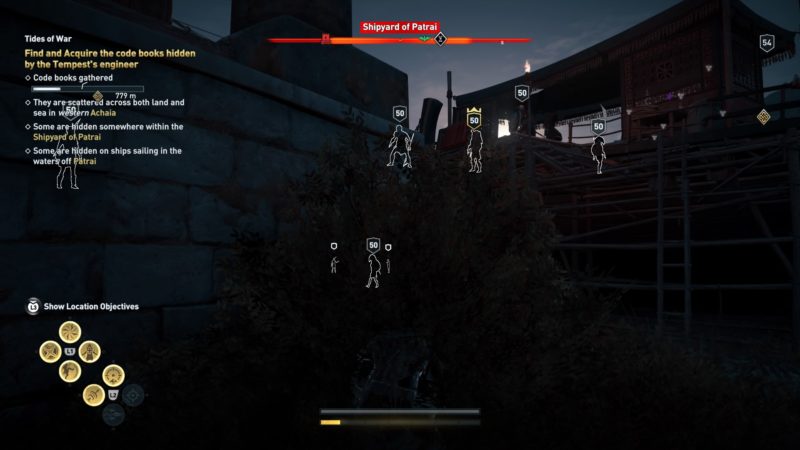 Once you've looted the two code books, get to your ship to retrieve the last two.
You will have to destroy the ships to get them.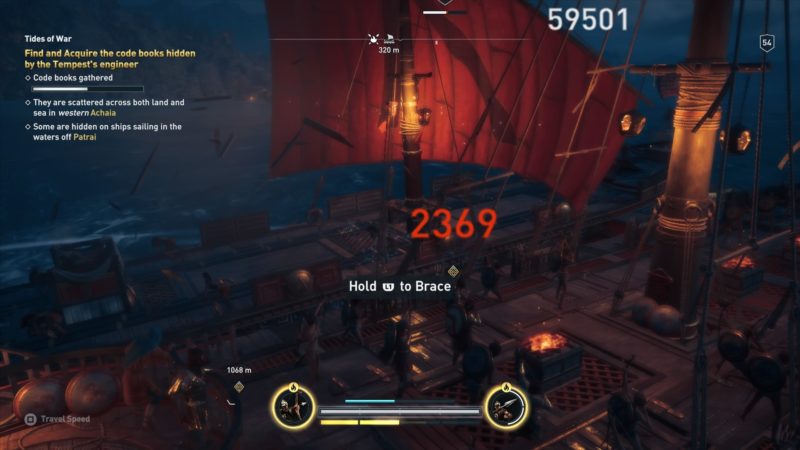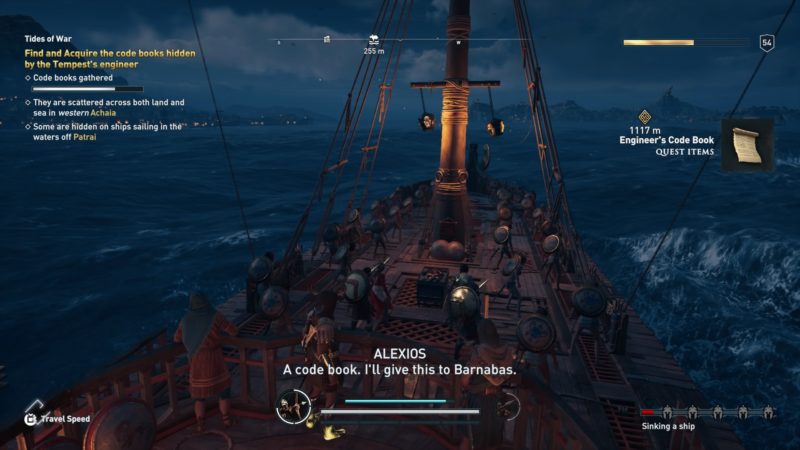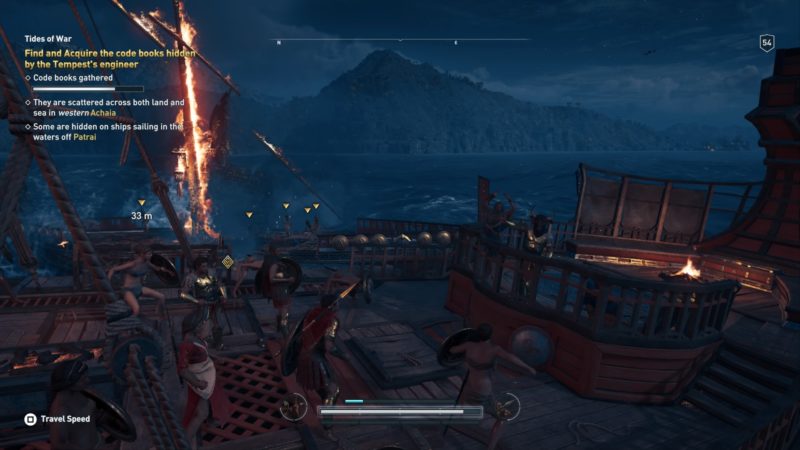 You need to board the ship and get rid of the guards. Otherwise, you can probably just sink the ship if you wish to skip the combat.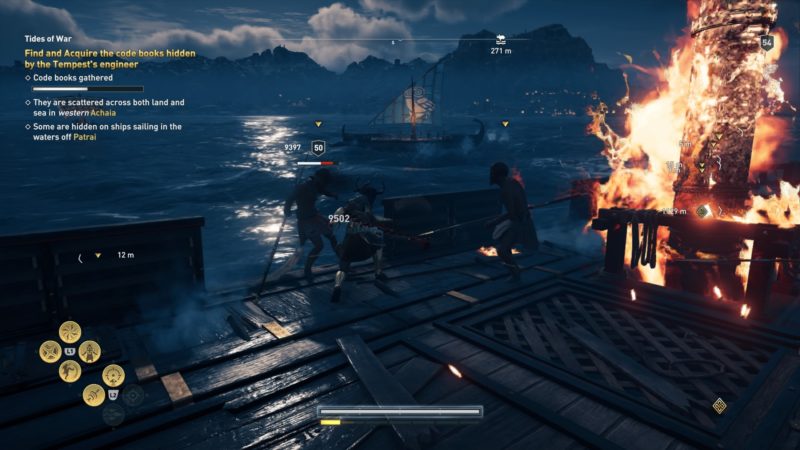 The quest completes after finding all four code books.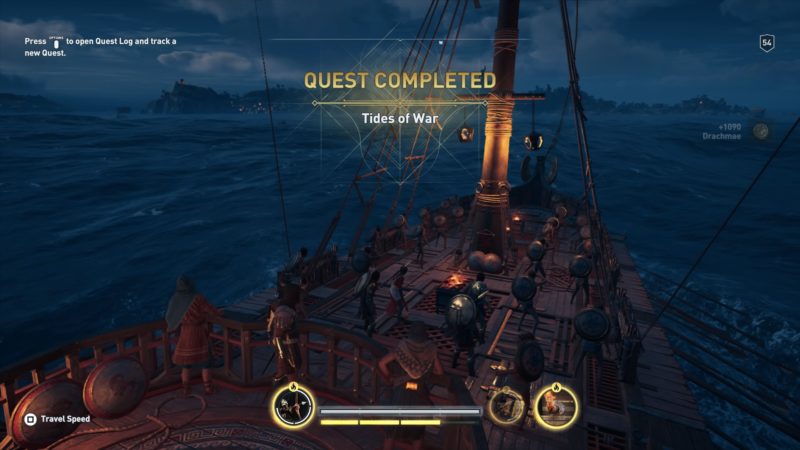 Immediately after completion, your ship has a new skill, i.e. flamethrower.
It will come in handy against the Tempest and her ships in a later quest.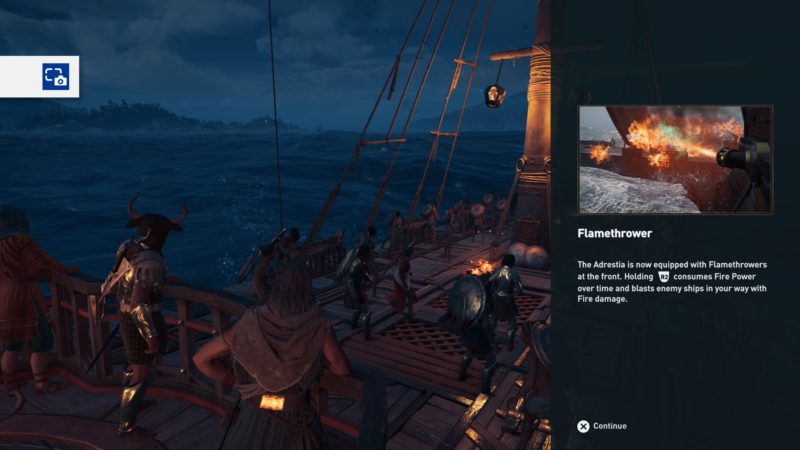 ---
Related articles:
Assassin's Creed Odyssey: Leviathan's Maw (Quest Walkthrough)
AC Odyssey: Calm Before The Storm (Walkthrough)
Assassin's Creed Odyssey: Theatrics And Espionage (Walkthrough)
Assassin's Creed Odyssey: Prodigal (Quest Walkthrough)
AC Odyssey: Knives In The Dark (Walkthrough)
Assassin's Creed Odyssey: Persian Puppetry (Quest Walkthrough)
Assassin's Creed Odyssey: Dead Man Rises (Walkthrough)