The Wild Hunt is a side quest in Assassin's Creed Odyssey involving the Linou Farm.
Your task is to help a hunter Akatos find his daughter who went hunting but didn't come back.
Here's a walkthrough of The Wild Hunt in AC Odyssey.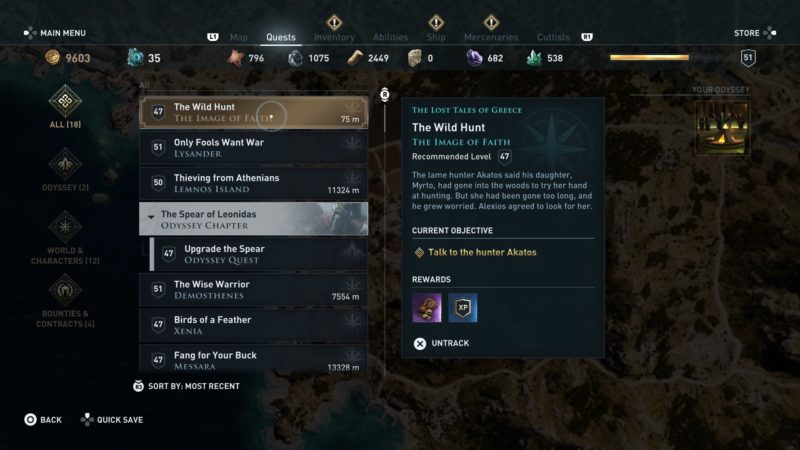 This quest is recommended for those level 47 and above, but it differs according to your own level.
Talk to Akatos
To begin the quest, talk to the hunter Akatos in Elis. The exact location of Akatos is shown in the map below, marked as the quest symbol.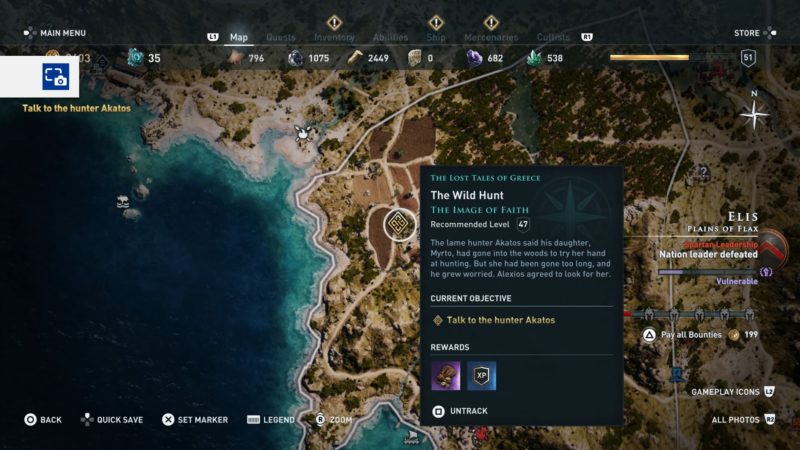 You should see him sitting in front of his shack.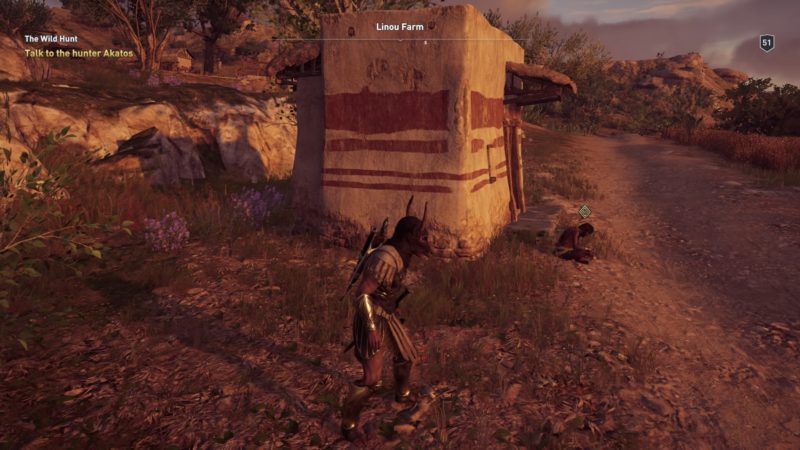 Find Myrto
Next, look for his daughter Myrto at a hunting area.
You can find her in the location shown in the map below.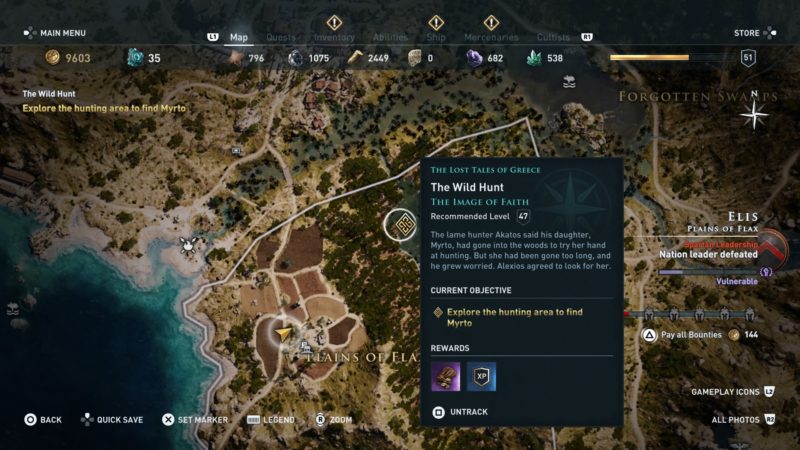 As you arrive there, you should see a huge pond or a lake. She's standing at the left side of it.
There's a statue in the middle of the lake.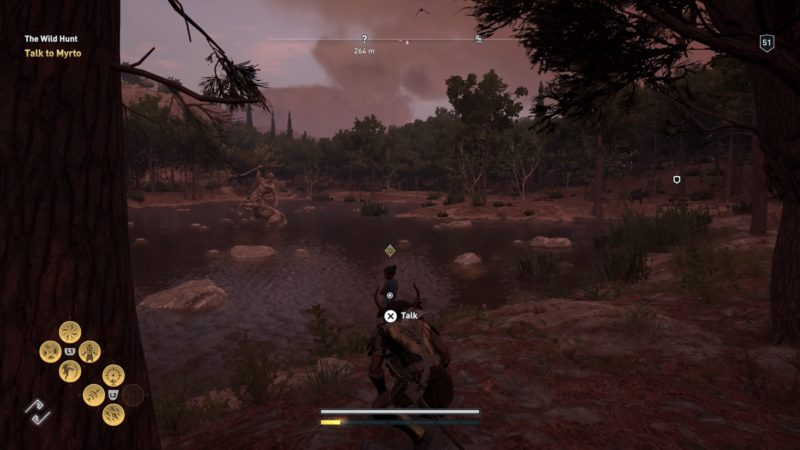 Talk to her and during the conversation, you can choose between two options.
I chose the second, i.e. "You just need a few pointers. Stay close to me".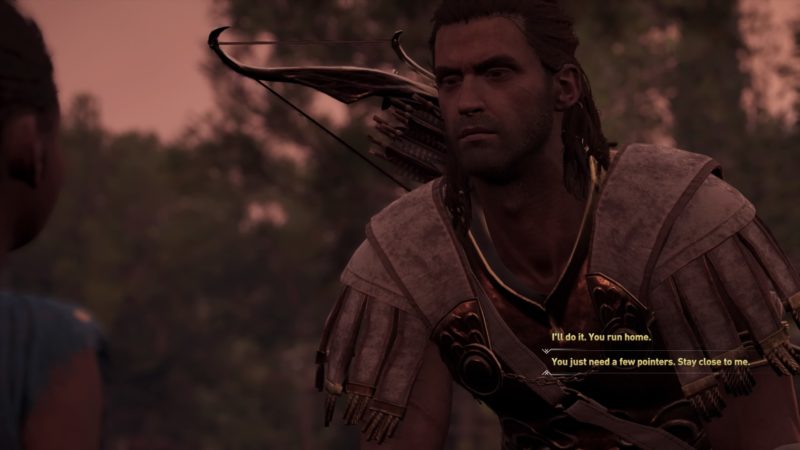 Gather deer neck meat
Hunt down one deer and loot the deer neck meat. Once you're done, talk to Myrto again.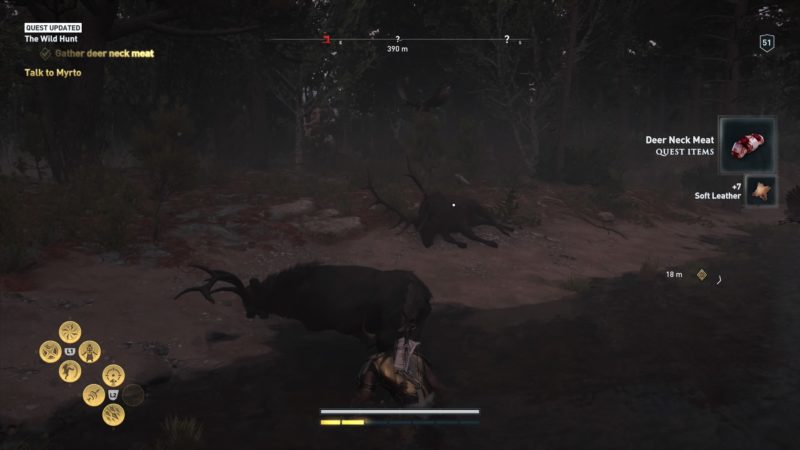 She will go back to her father, but you're still required to hunt up to seven deer neck meat before you get back.
Get seven neck meat
There will be plenty of deers all around the area. The real obstacle are the soldiers who are after you (maybe it's because I attacked them).
There were plenty of soldiers around.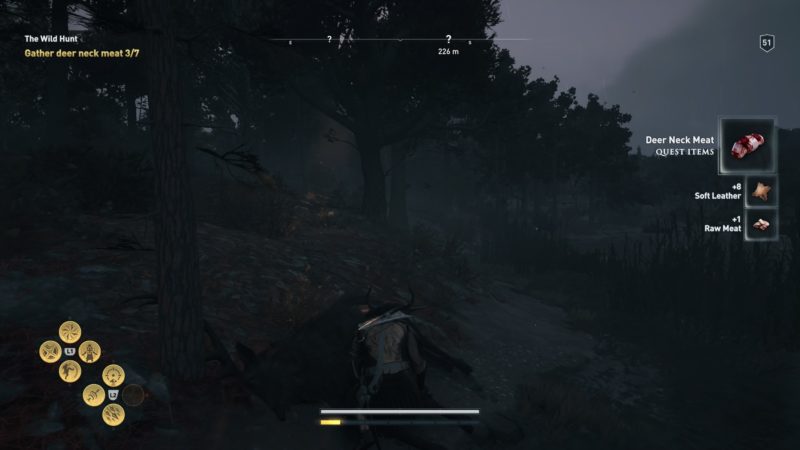 Talk to Akatos
Once you've gathered the meat, get back to Akatos in the location shown below.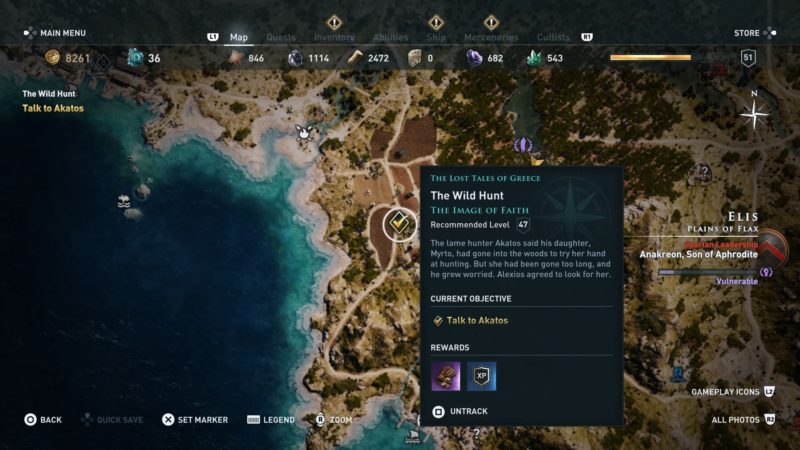 The quest will complete after talking to him and you should earn 500 drachmae for this.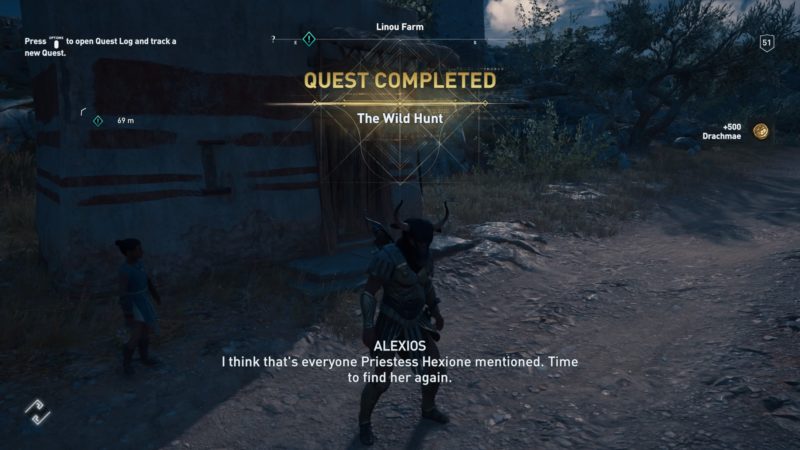 ---
Related articles:
Assassin's Creed Odyssey: Dagger To The Heart (Walkthrough)
AC Odyssey: Chicken Or Egg (Walkthrough)
Assassin's Creed Odyssey: Down From On High (Walkthrough)
Assassin's Creed Odyssey: Bad Weed (Quest Walkthrough)
AC Odyssey: The Measure Of A Man (Walkthrough)
Assassin's Creed Odyssey: The Hedonistic Method (Walkthrough)