The Tribute is a side quest in Assassin's Creed Odyssey involving Eppie.
Your task is to find a stele piece in the Sunken Temple of Apollo, near the coastline of Iphigenia's Sacrifice.
Here's a walkthrough of The Tribute in AC Odyssey.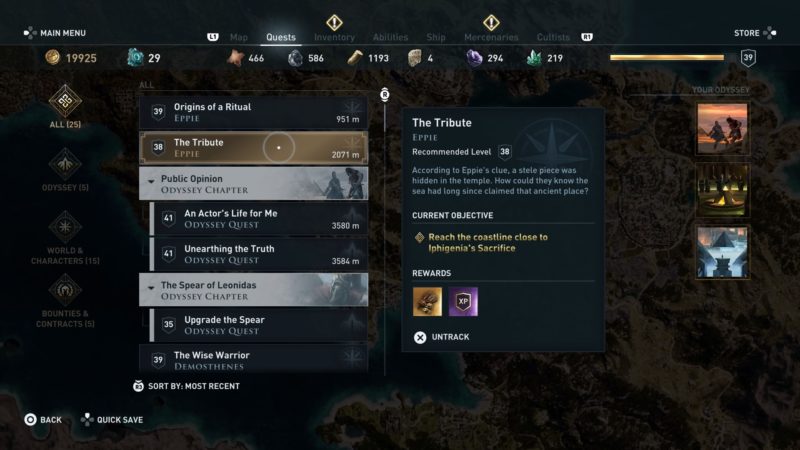 This quest is recommended for those level 38 and above.
To begin, get to the coastline near Iphigenia's Sacrifice. The exact location is shown in the map below, marked as the quest symbol.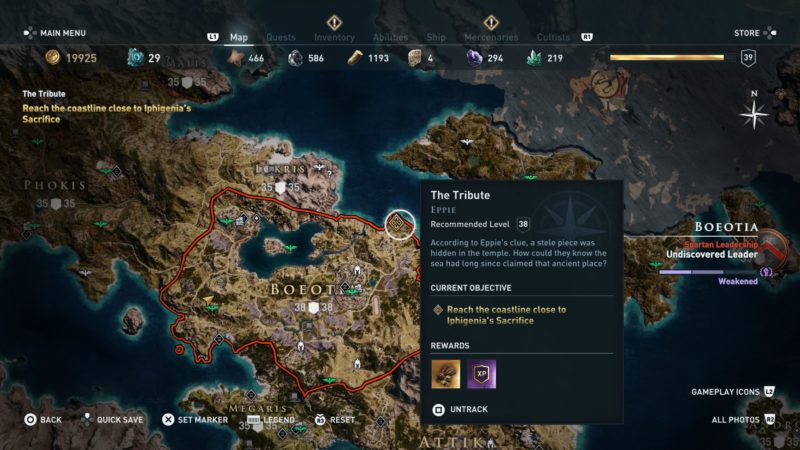 As you get there, you will see the historical location (Site of Iphigenia's Sacrifice). Talk to the man standing there.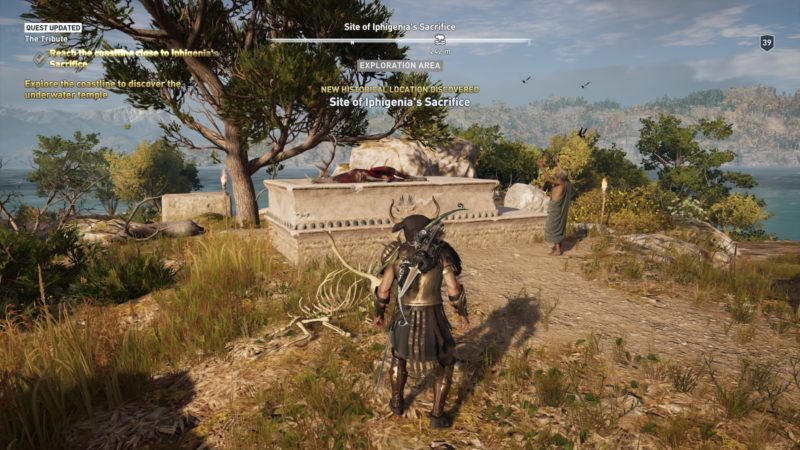 Explore the underwater temple
Next, head over to the water nearby. The exact location of the underwater temple is shown in the map below.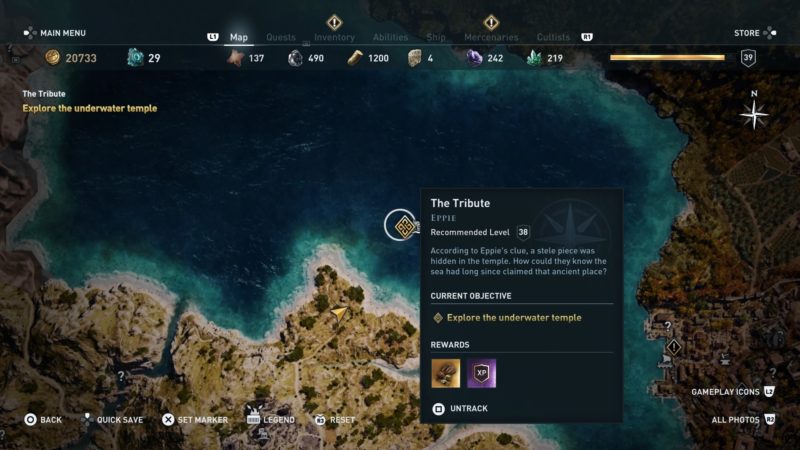 You can easily swim there. You don't need a ship or a boat for this.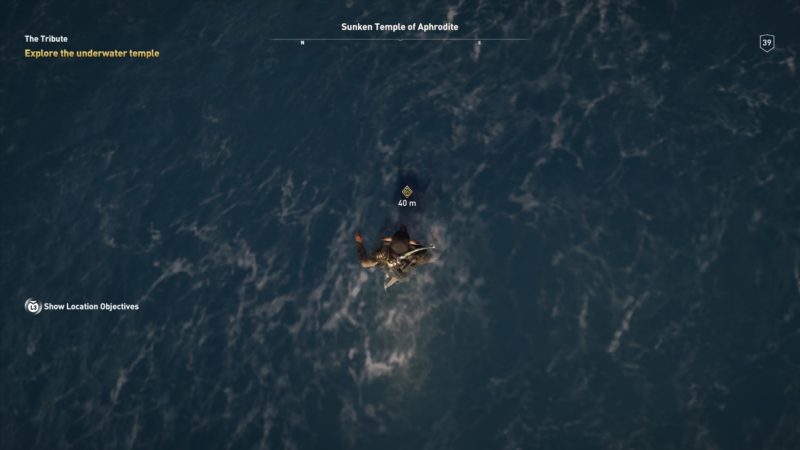 Dive into the water and find for the treasure chest. This time, you don't need to find a key first.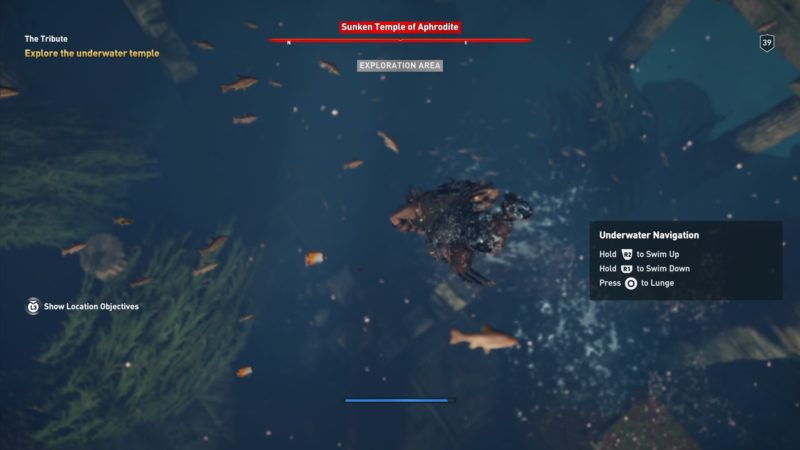 There is more than one treasure chest.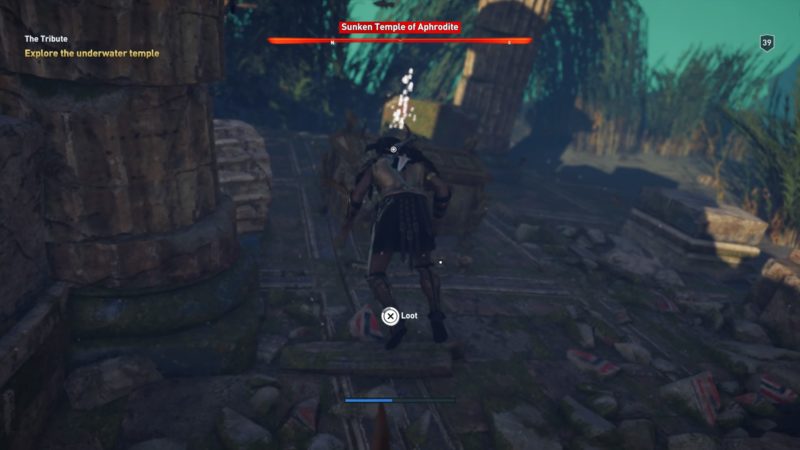 The one in blue is not the treasure chest you're looking for.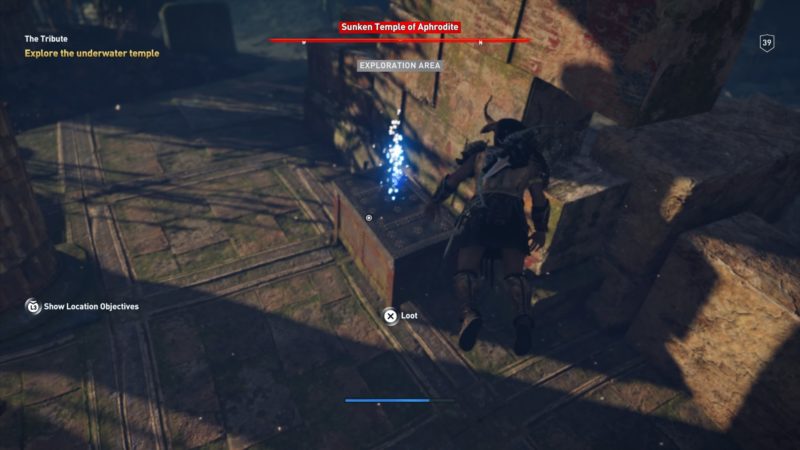 Look for the one with the purplish glow to it and you should get your stele piece. You will also get a Rusty Mycenaean Helmet and some drachmae as quest rewards.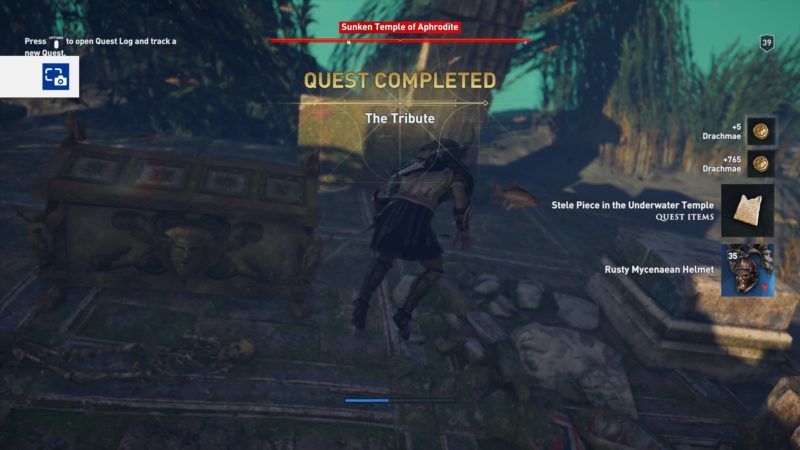 That's it for this particular side quest.
---
Related articles:
Assassin's Creed Odyssey: A-Musing Tale (Walkthrough)
AC Odyssey: Origins Of A Ritual (Walkthrough)
Assassin's Creed Odyssey: Chasing Phantoms (Walkthrough)
Assassin's Creed Odyssey: Language Of The Ancients (Guide)
AC Odyssey: A Life's Dedication (Walkthrough)
Assassin's Creed Odyssey: The Battle Of Pylos (Walkthrough)