The Spartan Dog is a main support quest in Assassin's Creed Odyssey's DLC – Part 3.
Your task is to help the captured Athenians and defeat the Spartan commander at sea.
Here's a walkthrough of The Spartan Dog in AC Odyssey.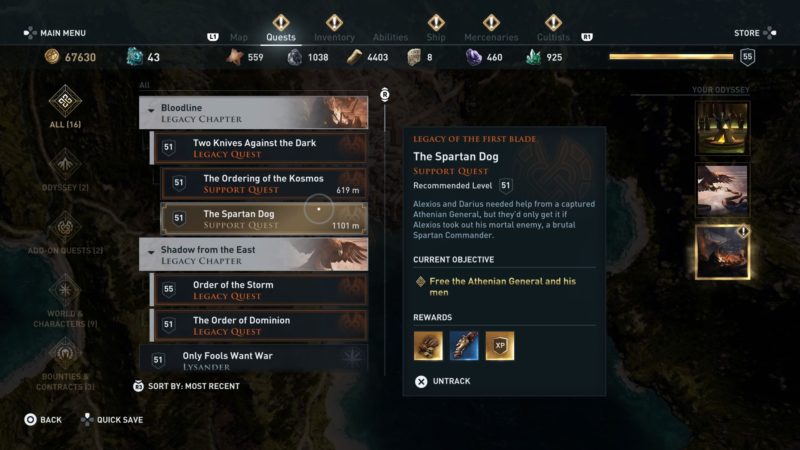 This quest is recommended for those level 51 and above, but it differs according to your own level.
Free the Athenian General
Your first objective is to rescue the Athenian General and his soldiers.
The exact location of where they're held captive is shown in the map below, marked as the quest symbol.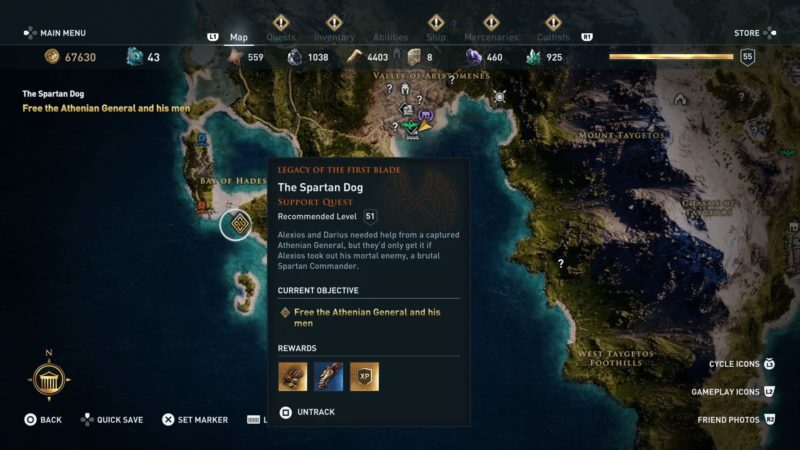 They are located right at the beach.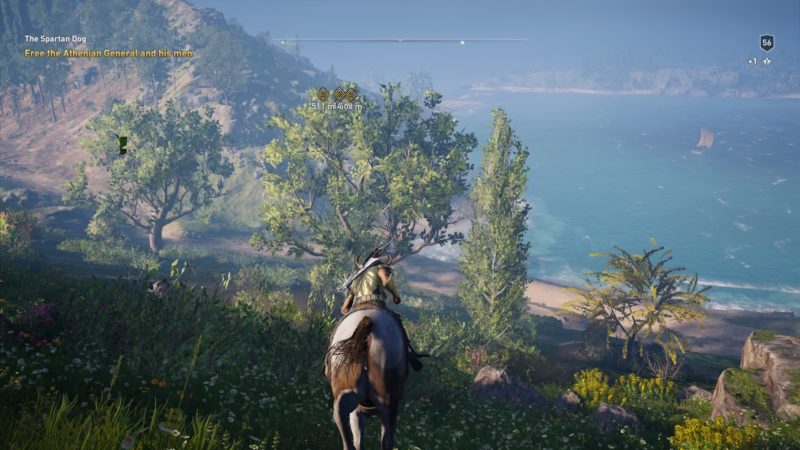 As you get there, you'll have to defeat some Spartan soldiers. Kill all of them and untie the Athenians.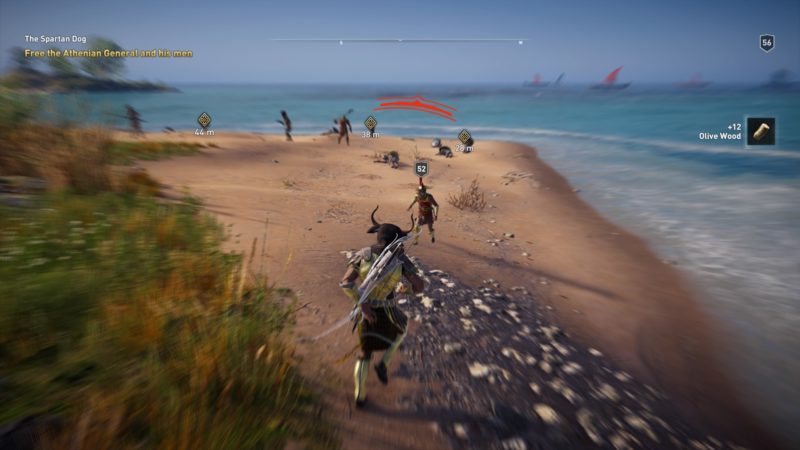 There are three Athenians in total.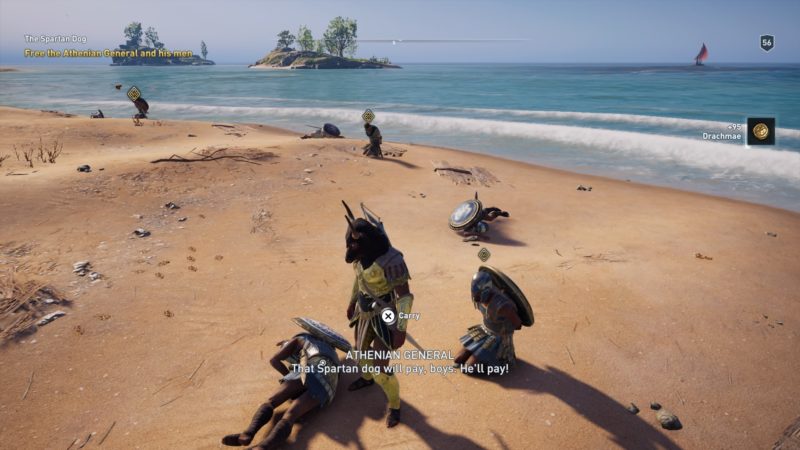 Escort the Athenian General to safety
After freeing them, follow them up the hill.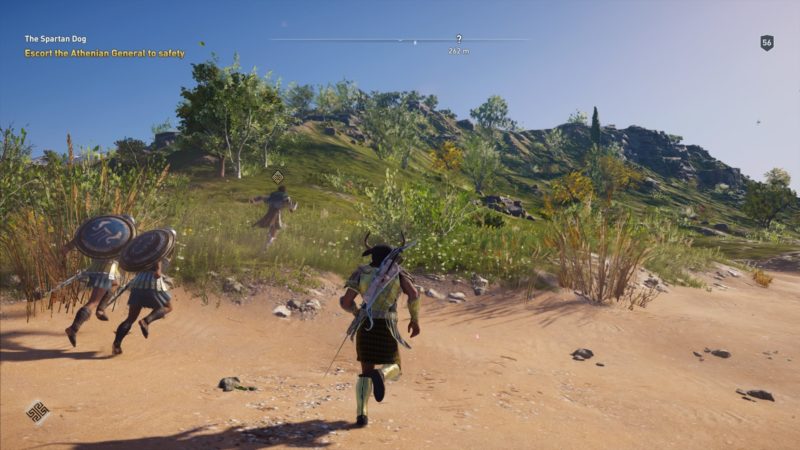 You will encounter even more Spartans along the way.
Just kill all of them. The Athenians will help you in the fight as well.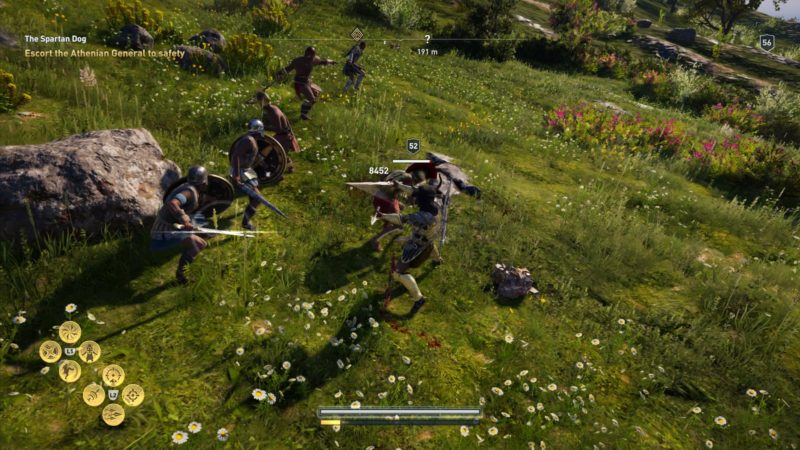 Once they're dead, continue escorting the Athenians up.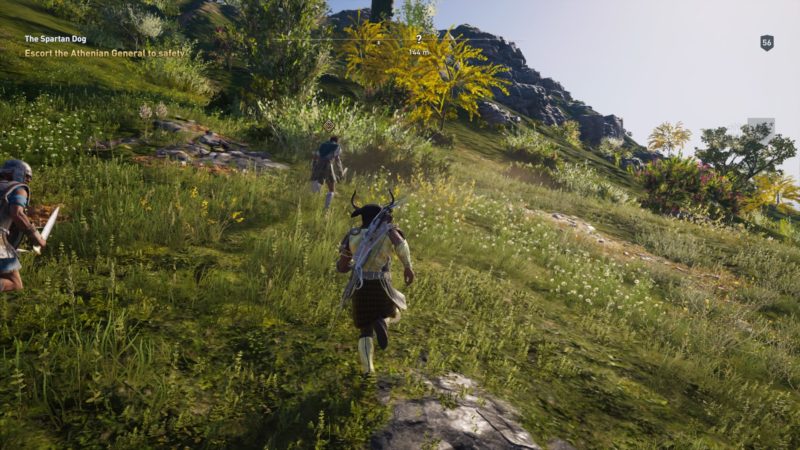 Talk to the Athenian General
He will stop walking at some point. Talk to him to proceed.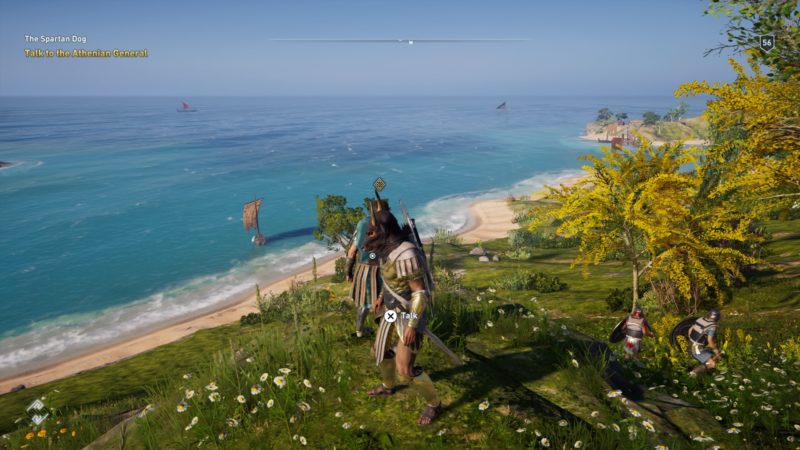 Destroy the Spartan Commander's ship and his fleet
After volunteering to help the Athenian General, he will ask for your help to defeat the Spartan Commander and the fleet of ships.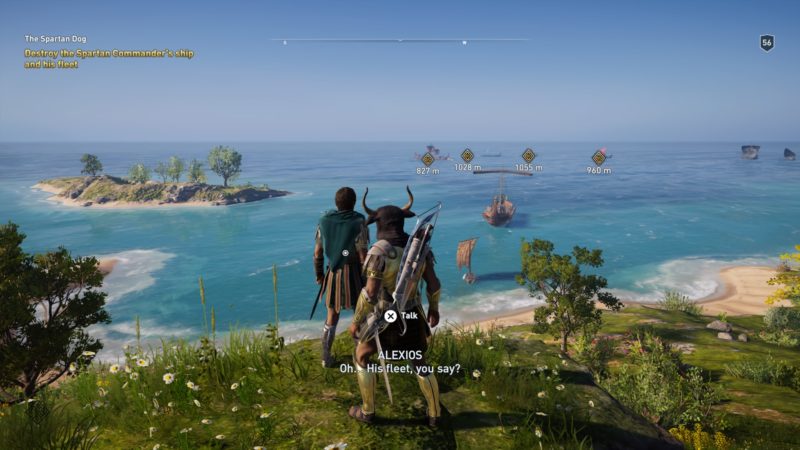 You will find that you ship is already parked there.
Get onto the Adrestia and sink the other ships.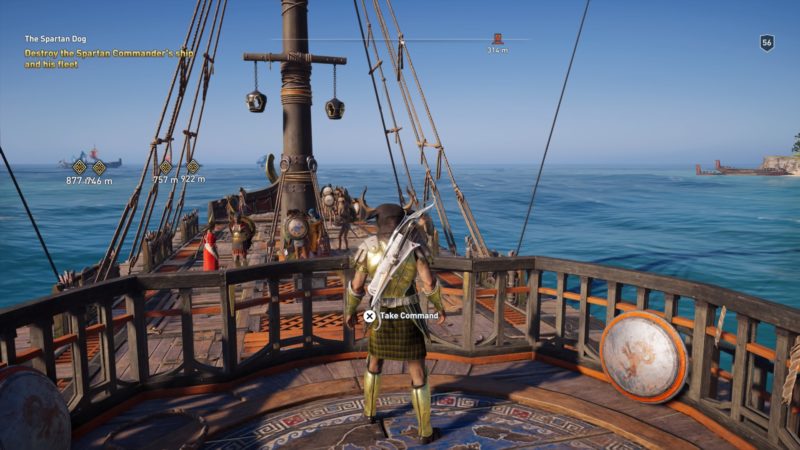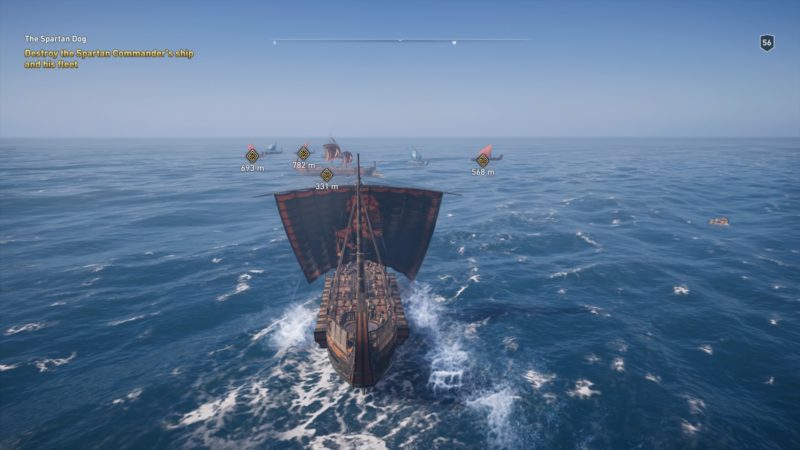 At this point, you should already have a flamethrower installed on your ship. Just ram them and use the flamethrower.
You can skip the hand-to-hand combat if you want to.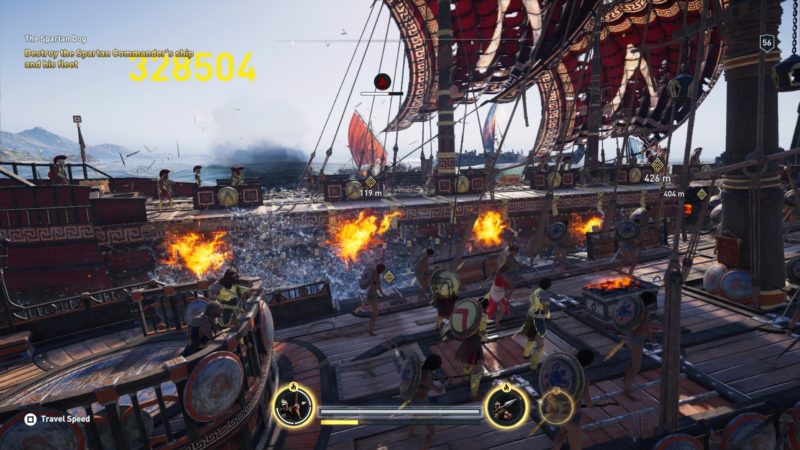 The Spartan Commander is on the biggest ship. After defeating him, you still need to take care of the other smaller ships.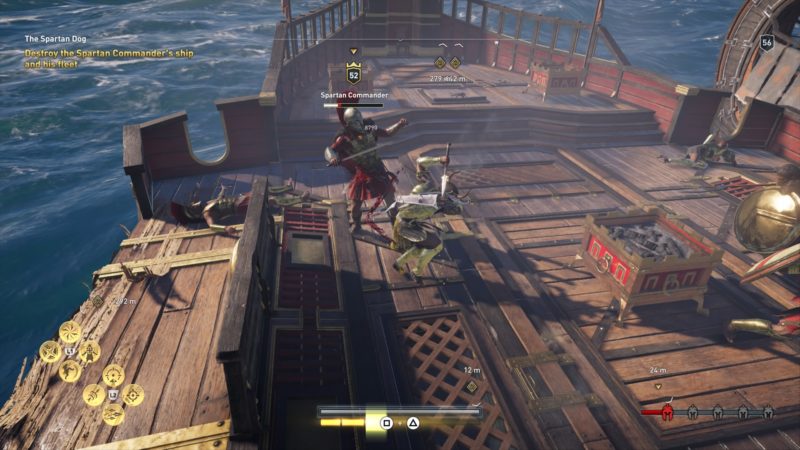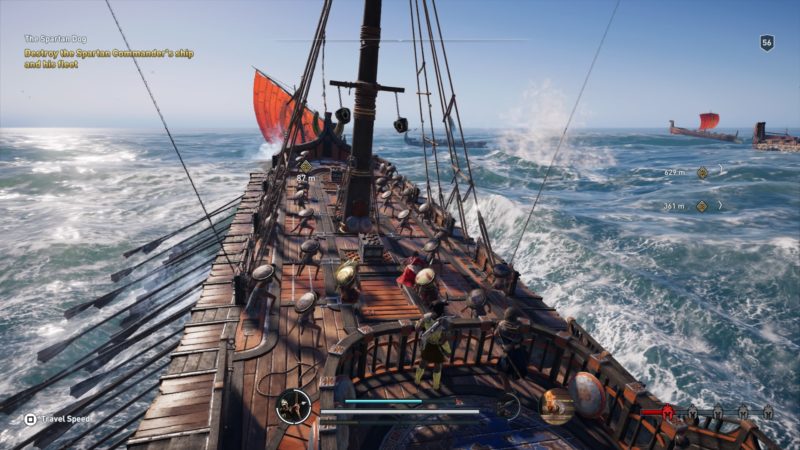 Return to the Athenian General
Once all four ships are down, go back to the Athenian General. His location is shown below.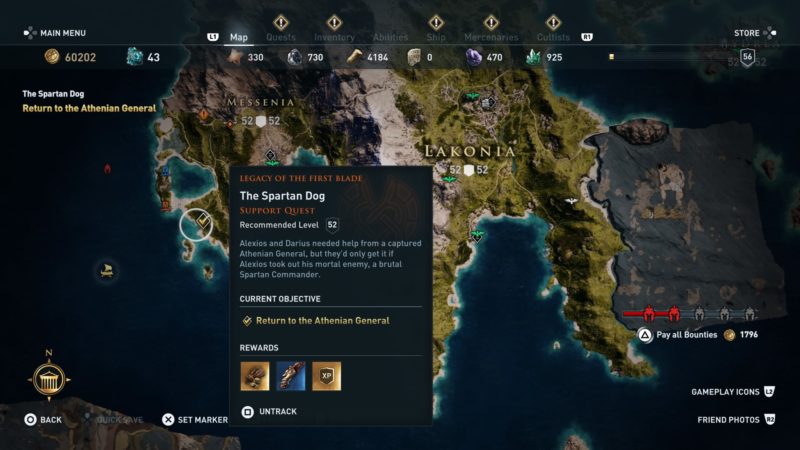 Talk to him.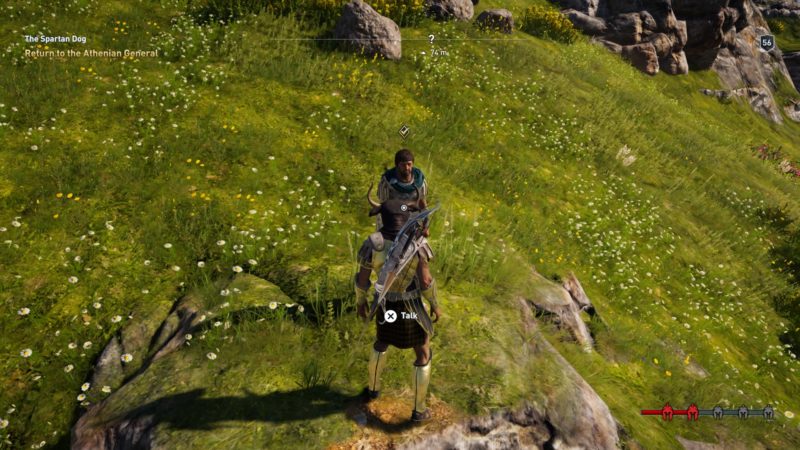 The quest completes here and you will get drachmae, a pair of Order Soldier's Gauntlets and an Ancient Clue.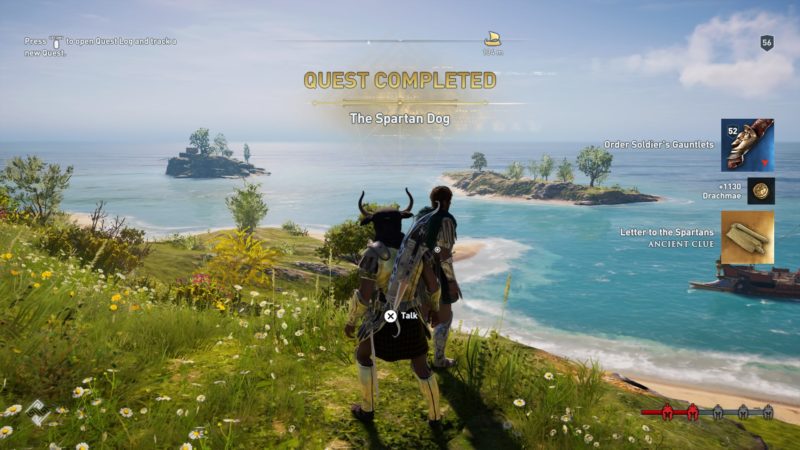 ---
Related articles:
Assassin's Creed Odyssey: The Last Magi (Walkthrough)
AC Odyssey: The Ordering Of The Kosmos (Walkthrough)
Assassin's Creed Odyssey: Command And Control (Walkthrough)
Assassin's Creed Odyssey: The Simple Life (Walkthrough)
Games Like League Of Legends: 10 Alternatives To Check Out
Assassin's Creed Odyssey: Wounds Of Days Gone By (Walkthrough)