The Serpent's Lair is one of the main quests in AC Odyssey and it is unlocked right after you've done Snake In The Grass.
There isn't much to this quest except interactions and there isn't any fighting at all. That said, there's a big spoiler in the story.
Read on if you wish to proceed and here's a walkthrough for The Serpent's Lair in Assassin's Creed Odyssey.
Enter the Sanctuary of Delphi

After you have killed Elpenor in the previous quest, you're then tasked to meet Herodotus for discussion. Below is the exact location of the Sanctuary.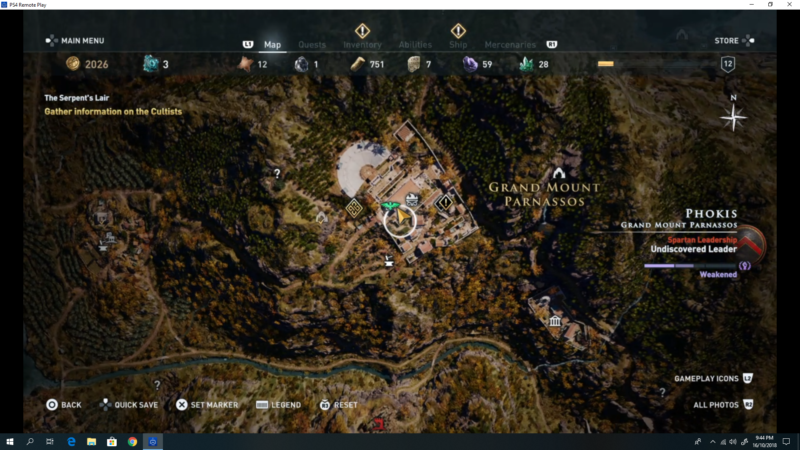 You will then dress up as one of the cultists of Kosmos before entering the lair.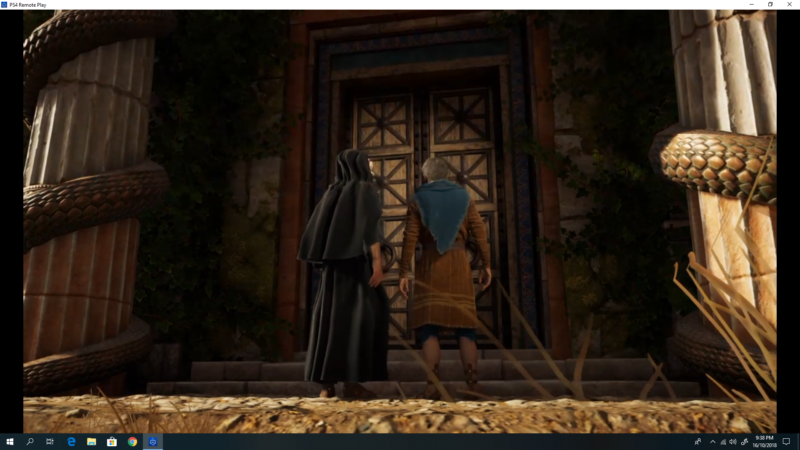 Just follow the stairs and go underground. There's no fighting at all so don't be worried.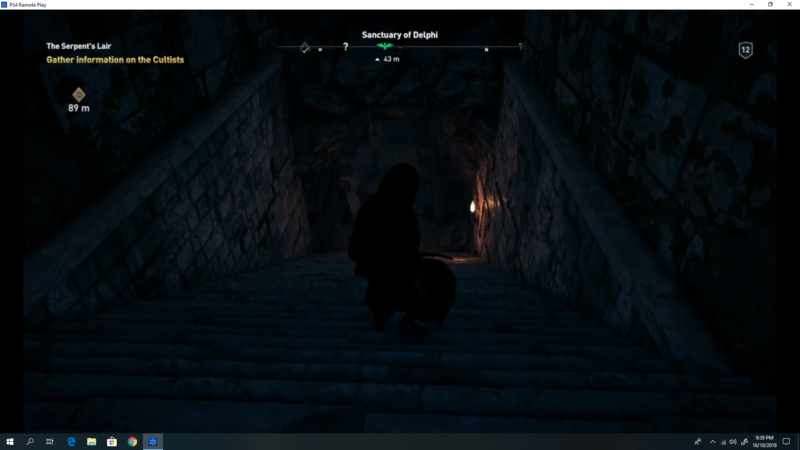 You should see this line of guards. Just walk towards the quest marker.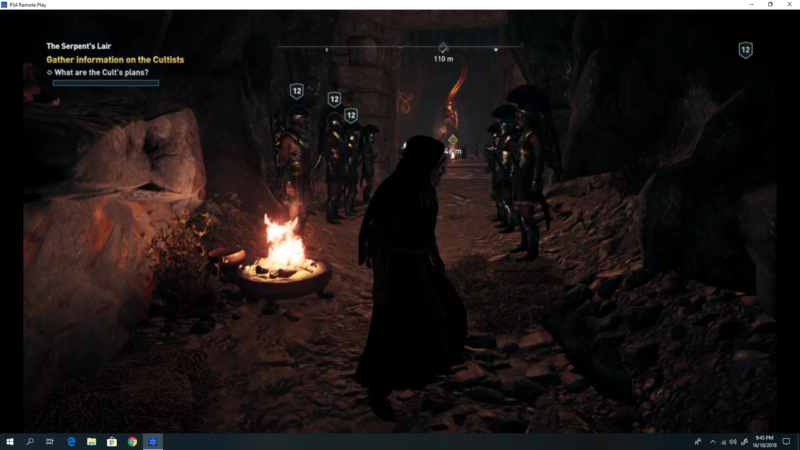 This is where your quest starts. You need to gather information of the cultists' plans by interacting with people or objects.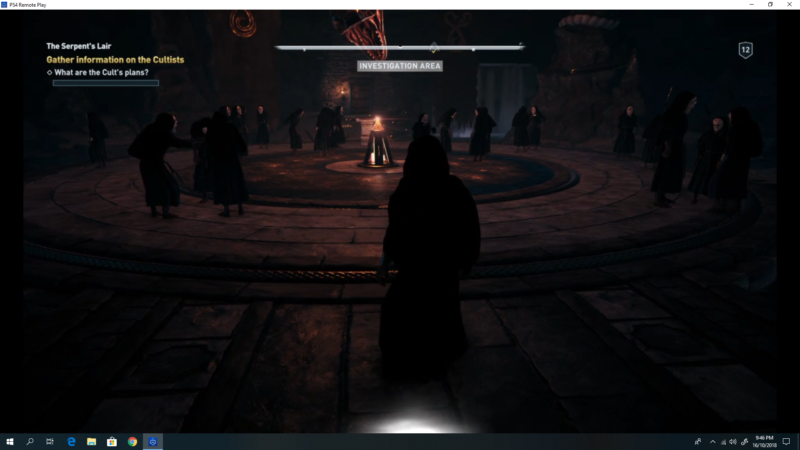 Gather information on the cultists
The first person you can talk to is at the back of the "stage". You should see the magnifying glass symbol, but I'm not sure if it's there for harder difficulties.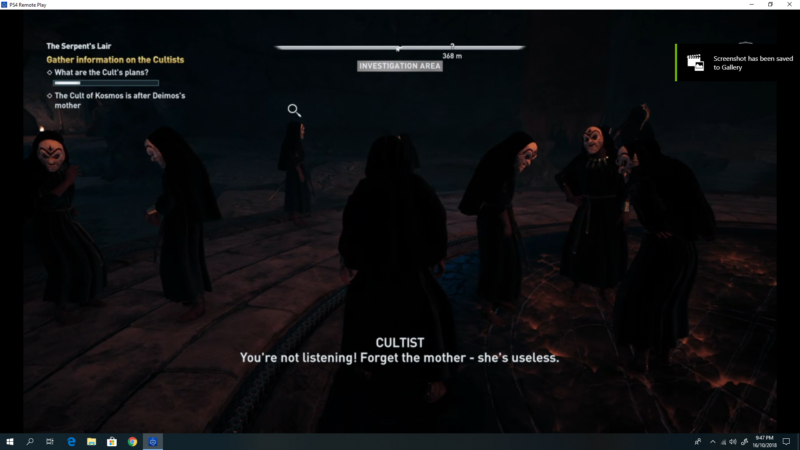 Talk to this dude as well, who is standing right beside a table.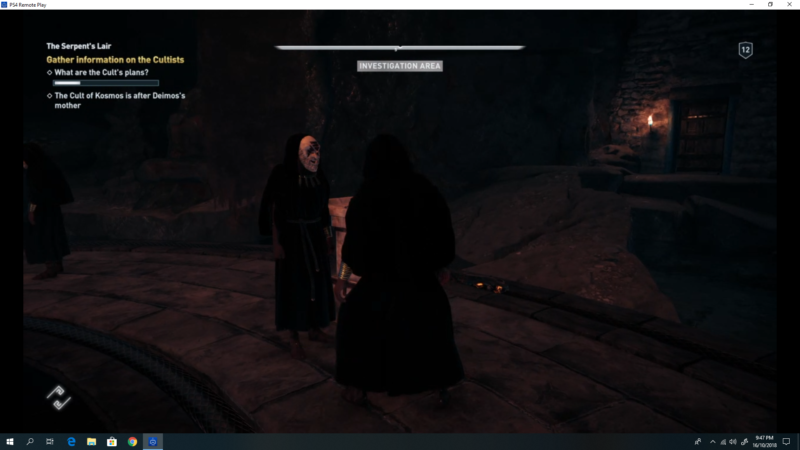 Around the area, you should see around 3 different pathways to go to. First is this door.
It's slightly open so just go near it and you can listen to what they're talking about in the inside.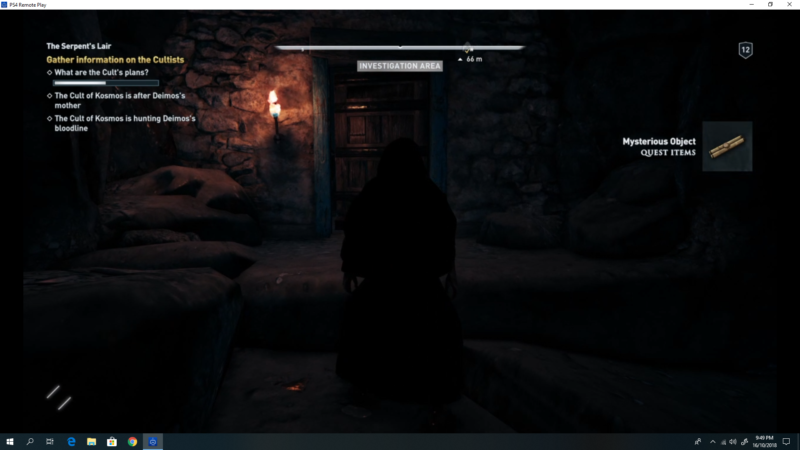 Next is the water curtain. Just go past it and you should see a small room. Just look for anything you can interact with.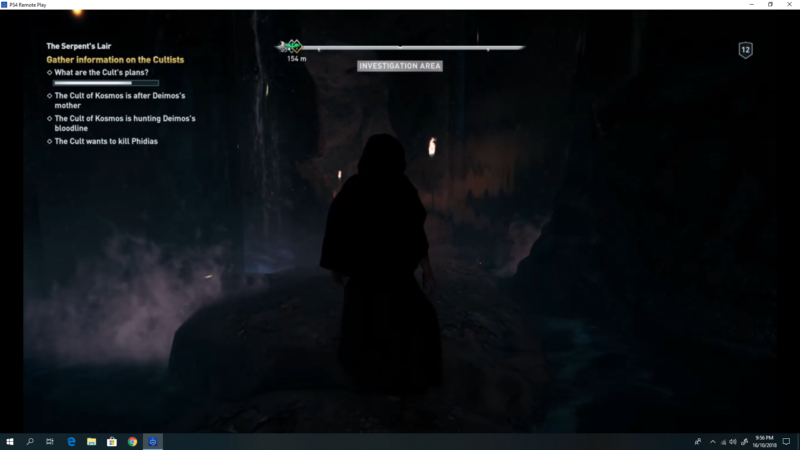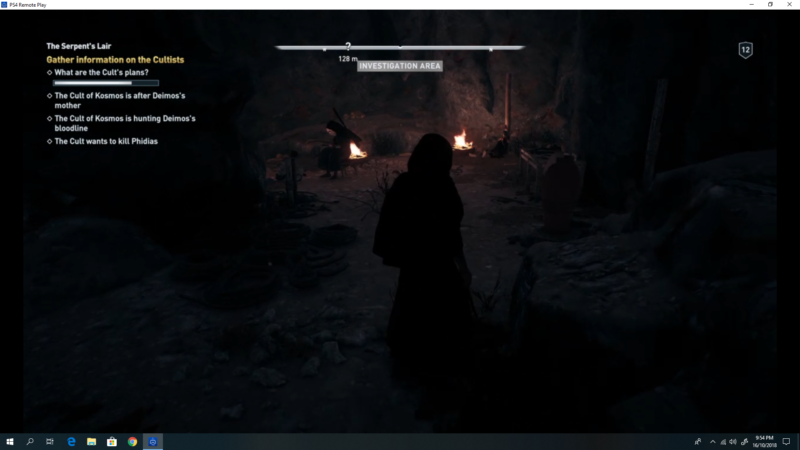 There should be this object in a room as well. I can't remember if this is behind the water curtain or at some other path.
Anyways, it's hard to go wrong here.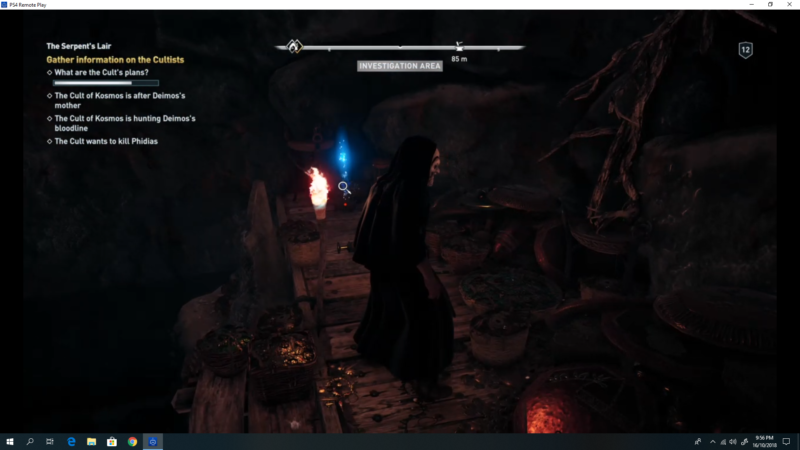 There should be one room where a cultist is planning to torture or injure someone. Just talk to him and start the conversation.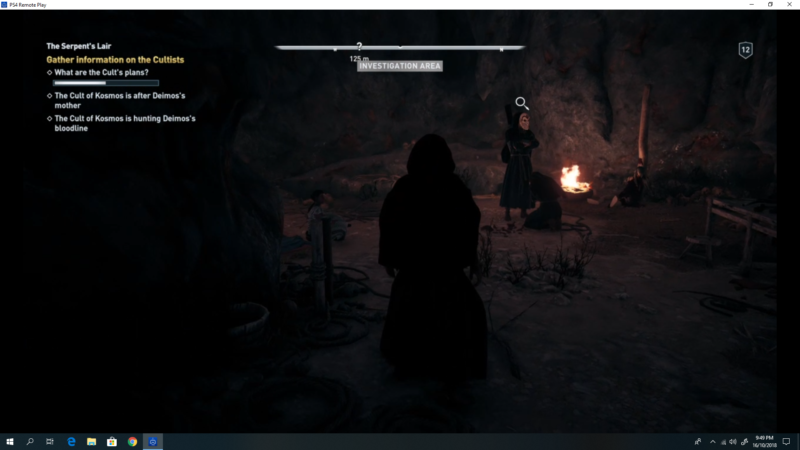 Once you've gathered all of the information, you can then proceed to the middle of the stage where there is a glowing pyramid.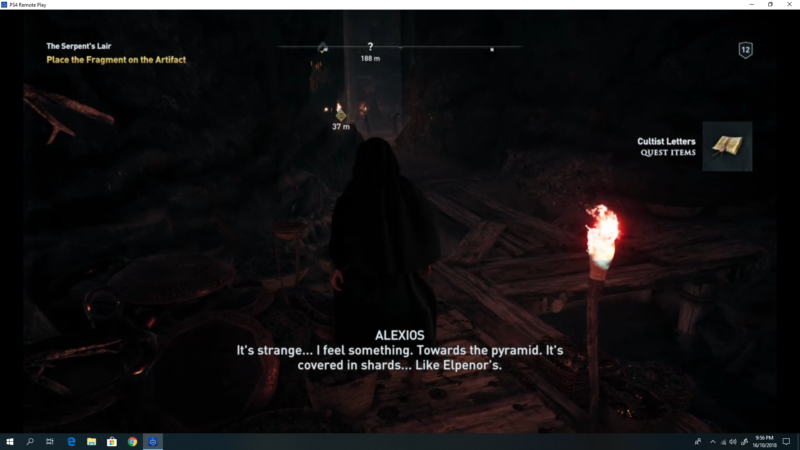 Just walk to it and interact with it.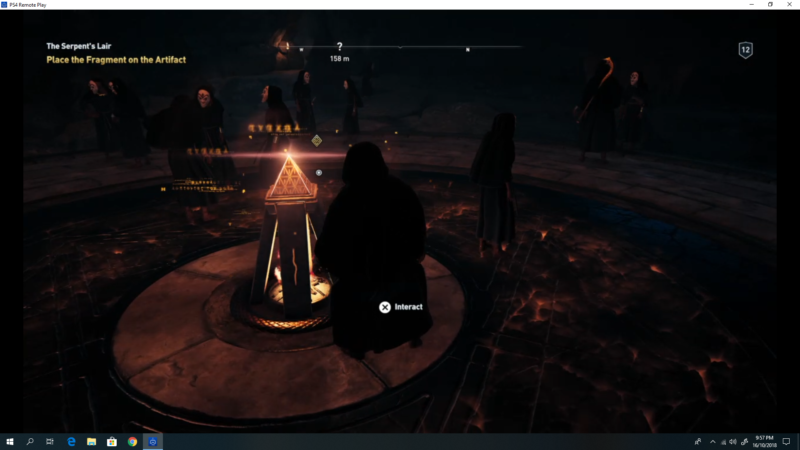 Cutscene (spoilers)
This is where the spoilers come. If you chose Alexios, you should see Kassandra walking out that door. It may be the other way round if you chose Kassandra as your main character.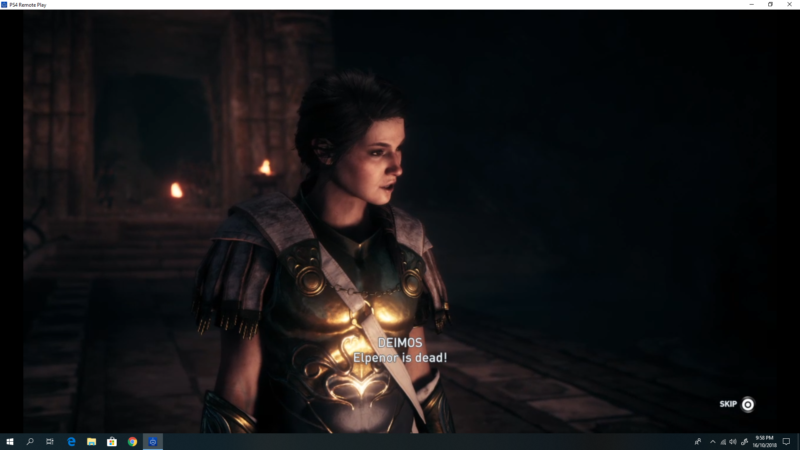 She comes barging in saying that there's a traitor in the room as she threw Elpenor's head.
She then proceeded to scan everyone's memories using that pyramid to see who's the traitor.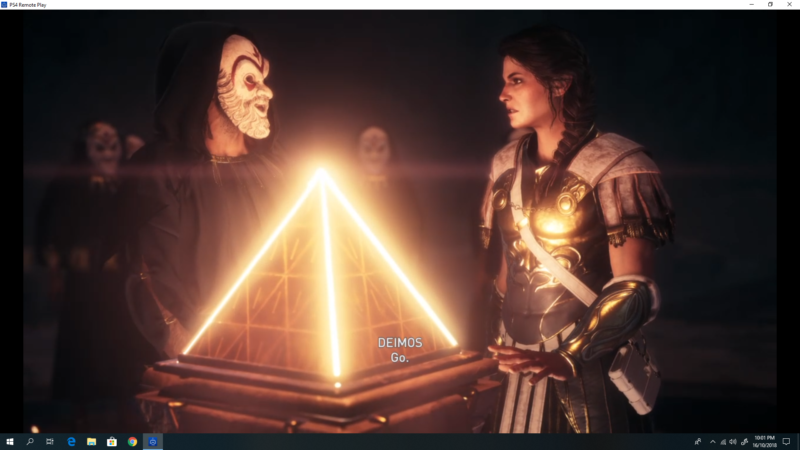 When Kassandra proceeds to scan your memories, she realized you're someone she knows and asked you to go. In the story, she's called Deimos.
Another cultist member was then sacrificed on purpose, by branding him as the traitor instead.
And that's about it. Subsequently, you are introduced to the Cult of Kosmos and the cultists' details are now available for you in the menu.
Your job is to kill every one of them across the whole of the map. Some of the cultists are already known but others have to be found out.
You need to find clues to reveal details about them.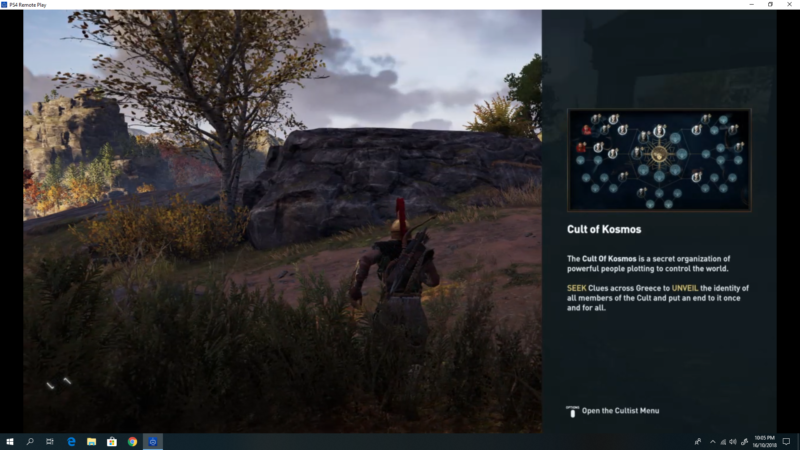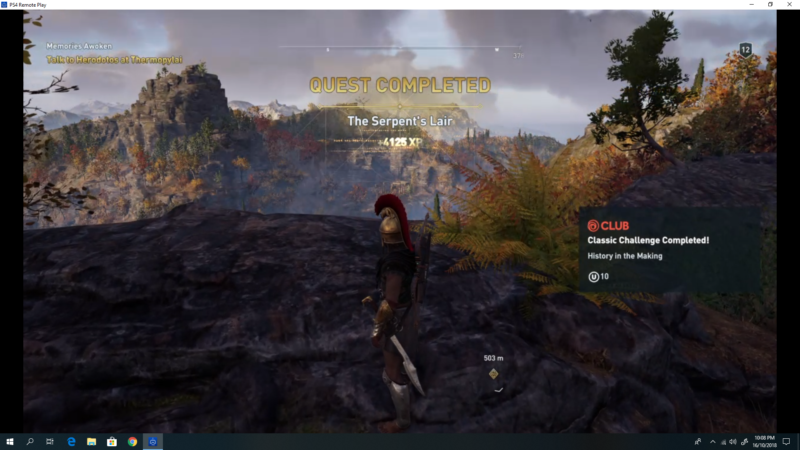 The Serpent's Lair ends.
---
Related articles:
Assassin's Creed Odyssey: How To Get Iron Metal
AC Odyssey: Photios' Pre-Tirement Walkthrough (Desphina Fort)
Memories Awoken Quest Walkthrough (AC Odyssey)
Assassin's Creed Odyssey: The Daughters Of Artemis
How To Unlock Conquest In Assassin's Creed Odyssey
Assassin's Creed Odyssey: Age Is Just A Number (Quest)
How To Unlock Fast Travel (AC Odyssey)
Assassin's Creed Odyssey: All Orichalcum Locations (How To Get Them)
How To Remove Bounty In AC Odyssey