The Resistance is a main quest in Assassin's Creed Odyssey which involves running away from the Athenian cell.
Your task is to look for Sokrates and the rest in Perikles' Residence to discuss how to get rid of Kleon the cultist.
Here's a brief walkthrough of The Resistance in AC Odyssey.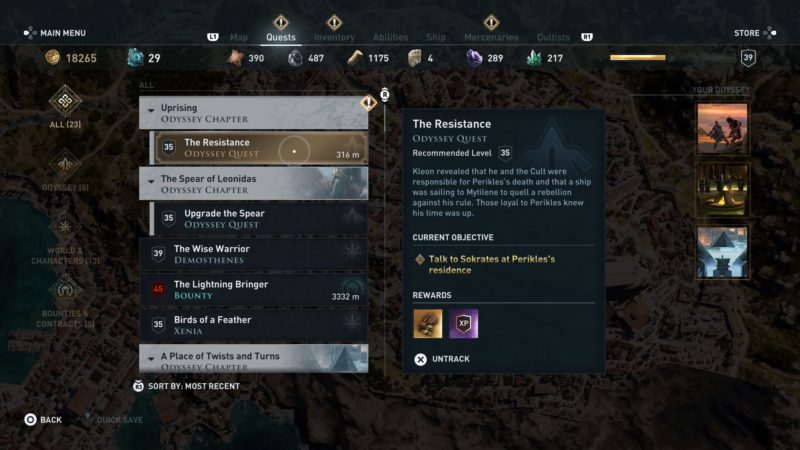 This quest is recommended for those level 35 and above. It starts automatically after Doing Time.
Find and talk to Sokrates
In the previous quest, Sokrates and Barnabas attempted to rescue you, but you had already defeated the guards.
They went back to Perikles' Residence to hold a discussion. Look for them at Perikles' Residence.
The exact location of the residence is shown in the map below, marked as the quest symbol.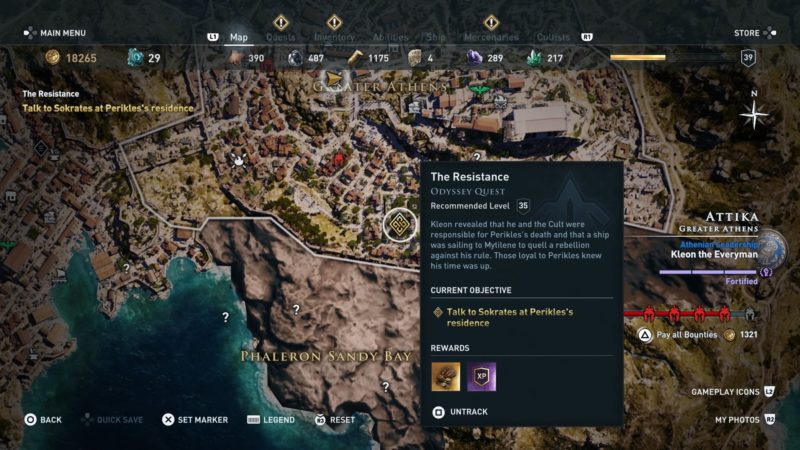 You can enter the residence via the rooftop. There will be Athenian guards all over Attika looking for you.
You also have bounties that you can't pay off thanks to Kleon.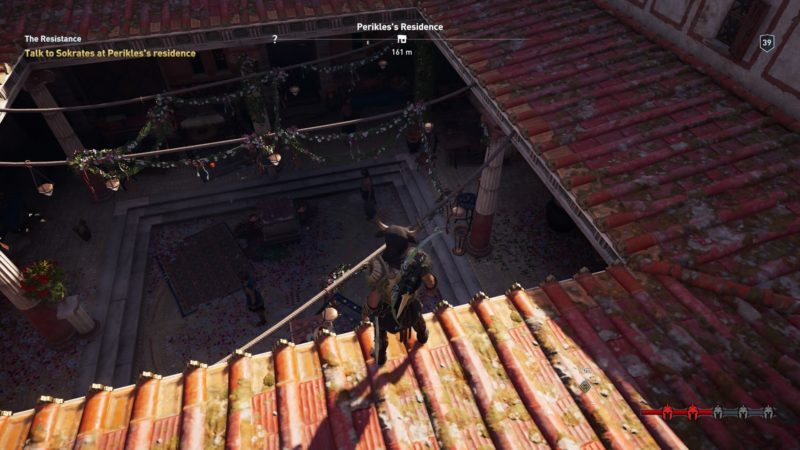 Avoid detection and slip into the building. Meet the rest of them and the cutscene starts.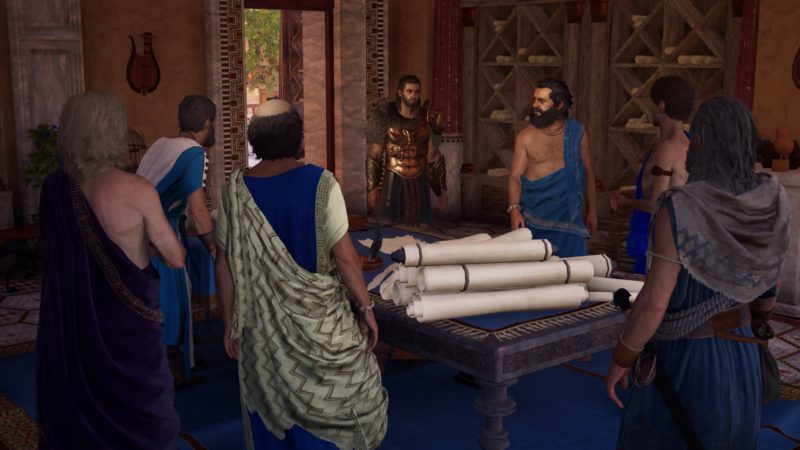 That's it for this quest. It's pretty straightforward. The subsequent main quests are recommended for level 41 and above.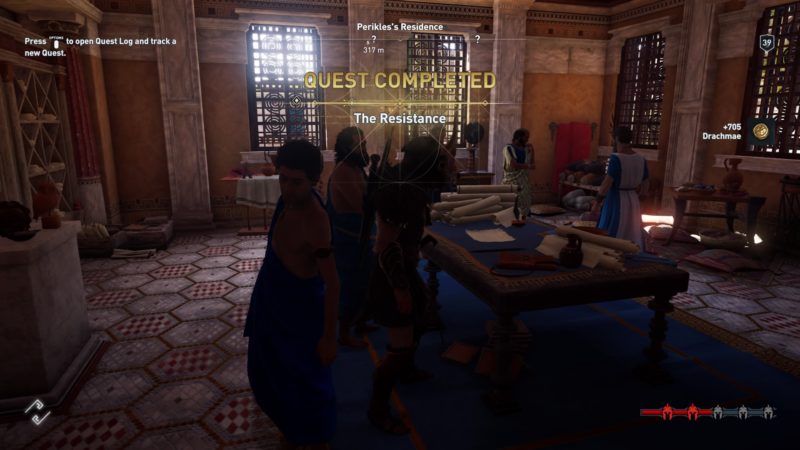 ---
Related articles:
Assassin's Creed Odyssey: Pick Your Poison (Walkthrough)
AC Odyssey: The Handmaiden's Story (Walkthrough)
Assassin's Creed Odyssey: The Battle Of Pylos (Walkthrough)
Assassin's Creed Odyssey: A Bloody Feast
AC Odyssey: The Conqueror (Walkthrough)
Assassin's Creed Odyssey: The Last Hunt Of Nesaia