The Nemean Lion is one of the eight quests given by Daphnae after the Daughters of Artemis quest in Assassin's Creed Odyssey.
Once again, you need to hunt an extraordinarily strong animal and this time it's a lion.
Here's a brief walkthrough of The Nemean Lion and its location in AC Odyssey.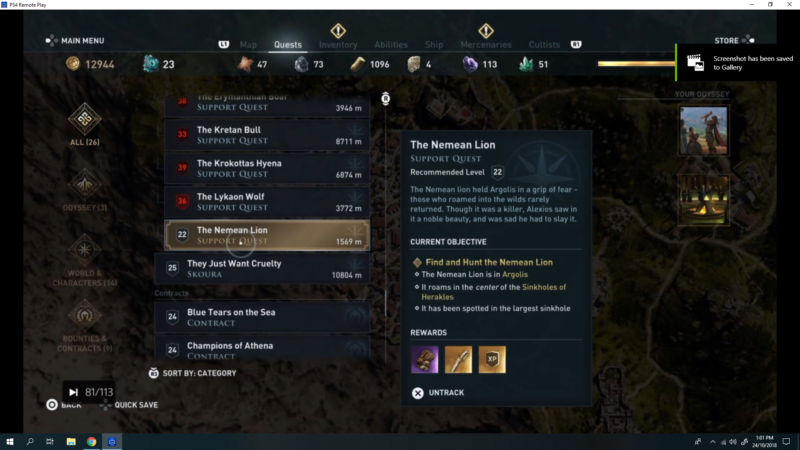 The recommended level for this quest is level 22.
Find the Nemean Lion
The Nemean Lion is located in Argolis. More precisely it's right in the middle of a place called Sinkholes of Herakles.
The exact location is shown in the screenshot below.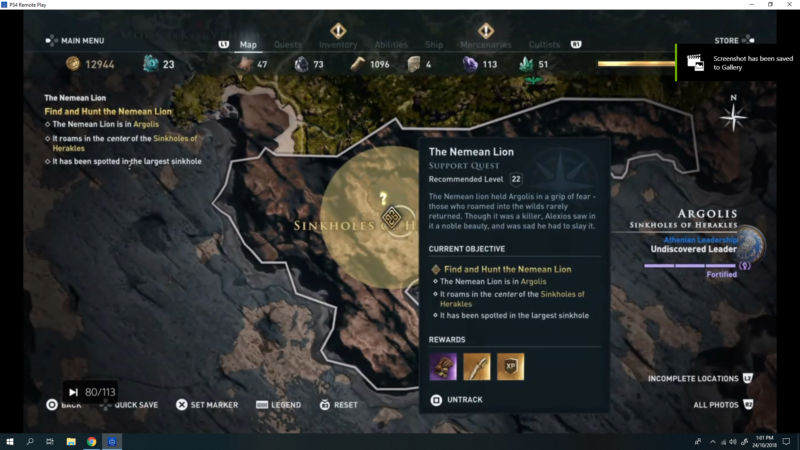 The Nemean Lion can be seen in the middle of a barren area (sinkhole).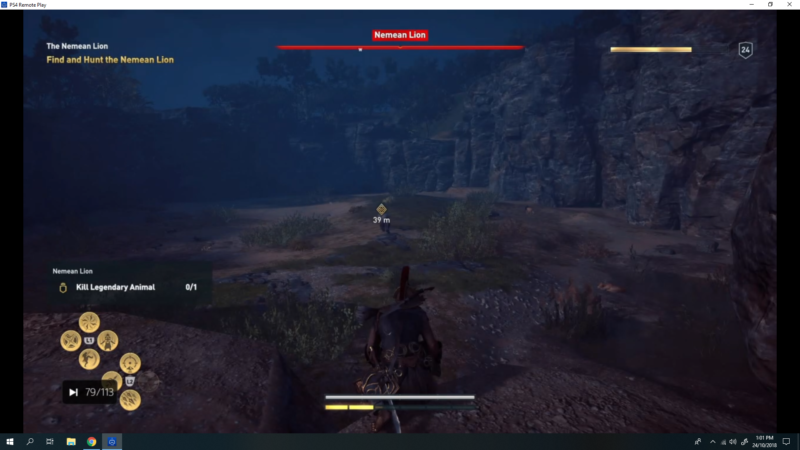 Kill the Nemean Lion
The fight isn't that hard if you are a level higher and well equipped. Its HP is high just like any other mythical animals.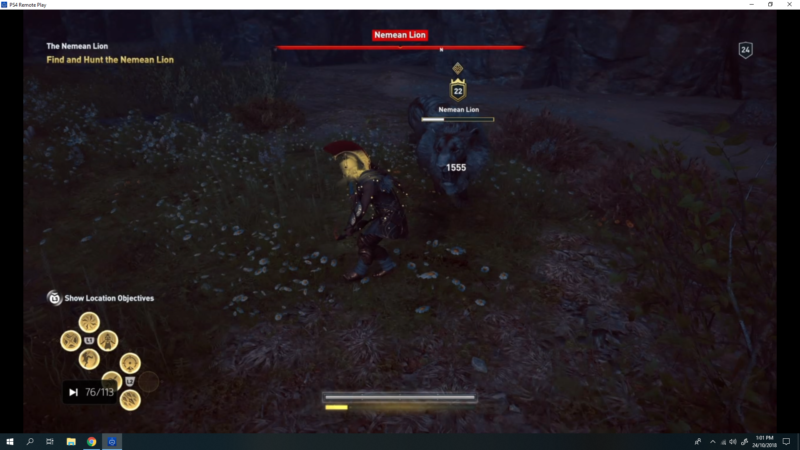 During the fight, the Nemean Lion may spawn one or two lions to help him. I killed one at first and another came up.
After that, no new lions spawned so I'm not sure if it stops at two or if this Nemean Lion died first.
Once you've killed this beast, you will get its pelt and some other items.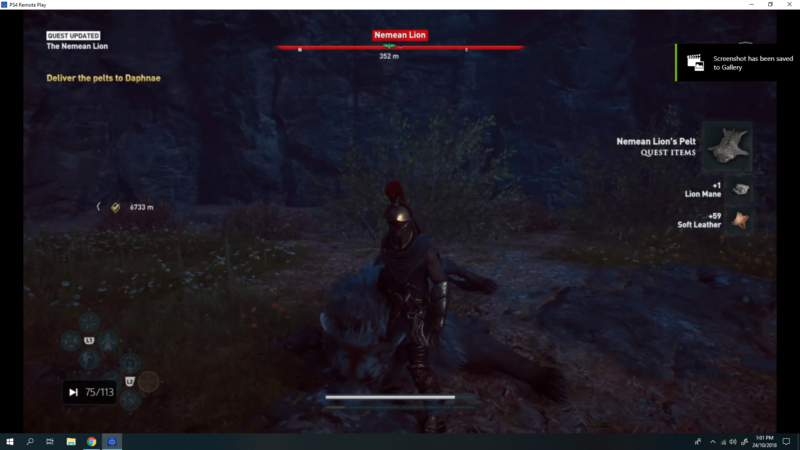 Return to Daphnae
To get the quest rewards, you have to return to Daphnae who is at the Temple of Artemis in Phokis.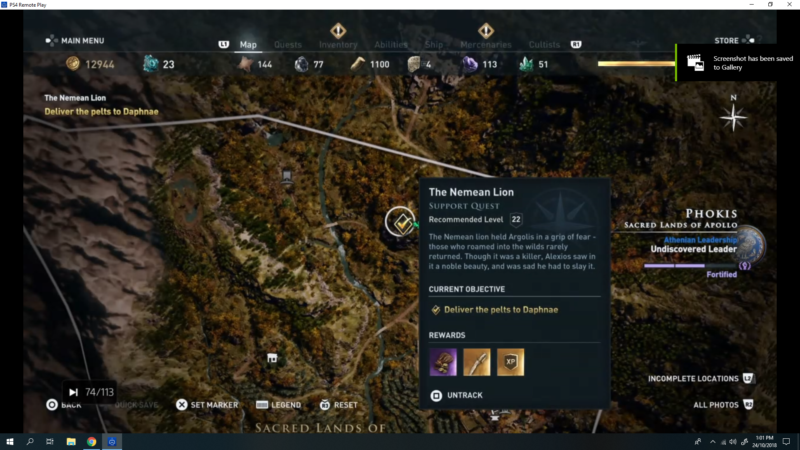 There may be romance dialogues this time.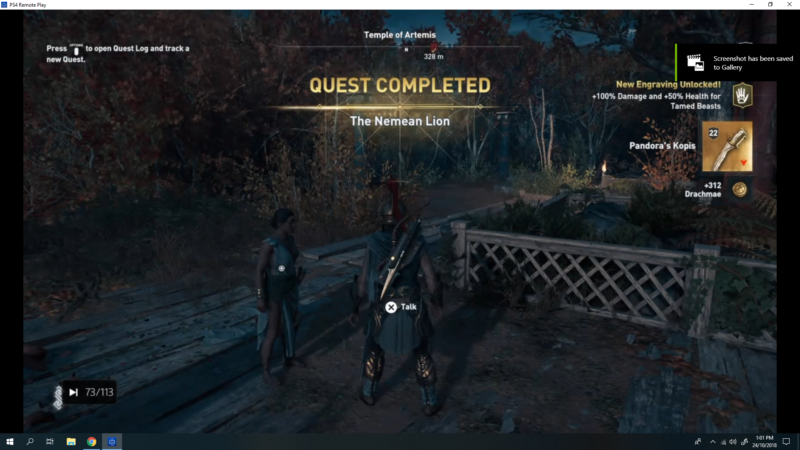 The quest completes and you will get a legendary equipment plus some drachmae for your troubles.
Hopefully this brief guide has been helpful for you.
---
Related articles:
Assassin's Creed Odyssey: A Mother's Prayers (Walkthrough)
AC Odyssey: The Writing's On The Wall (Walkthrough)
AC Odyssey: Death Comes For Us All (Kill Chrysis)
Assassin's Creed Odyssey: Witness Him (Walkthrough)
Assassin's Creed Odyssey: Citizenship Test (Walkthrough)