The Last Hunt of Nesaia is one of the main quests in Assassin's Creed Odyssey.
Your task is to find and assassinate Nesaia who is one of Boeotia's four champions.
Here's a brief walkthrough of The Last Hunt of Nesaia in AC Odyssey.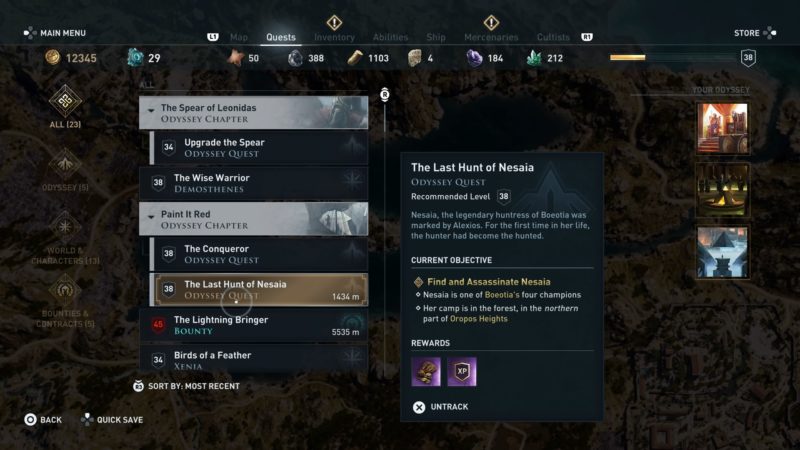 This quest is recommended for level 38 but it may differ according to your character's level.
Find Nesaia's camp
Your only objective in this quest is to look for Nesaia and assassinate her. Her camp is located in the northern part of Oropos Heights in Boeotia.
The exact location is shown in the map below, marked as the quest symbol.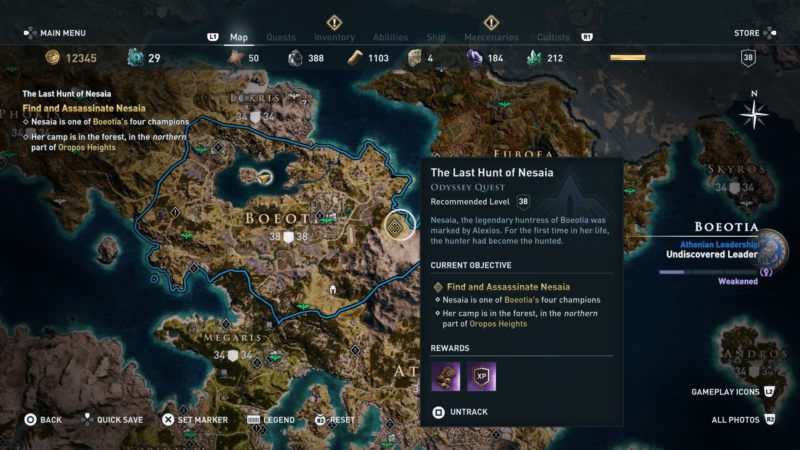 As you reach the camp area, you will notice that it's empty. There are some clues you have to find to investigate her whereabouts.
One is on the ground where the blood stain is.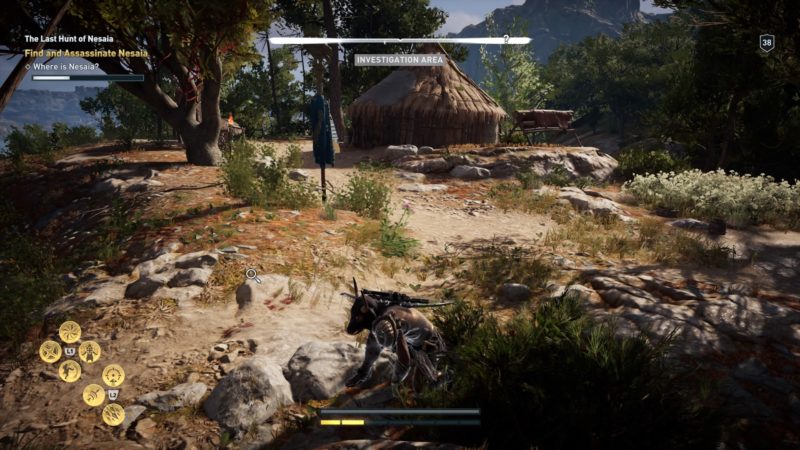 Another clue is near the pot at the fire pit.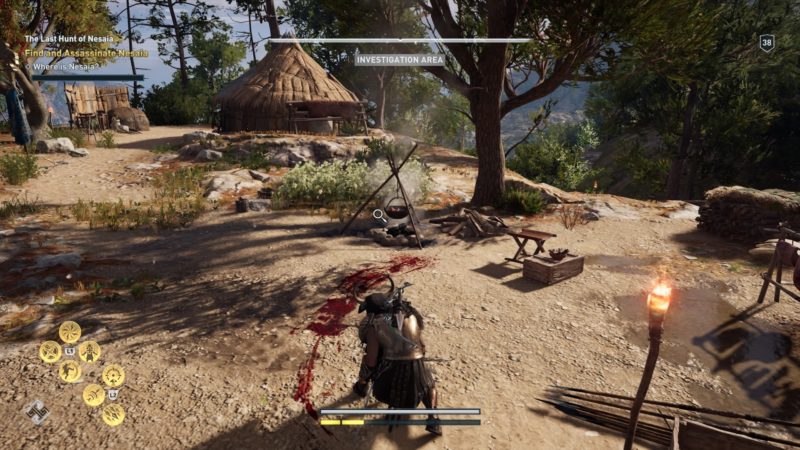 The last clue is at the door of her tent itself.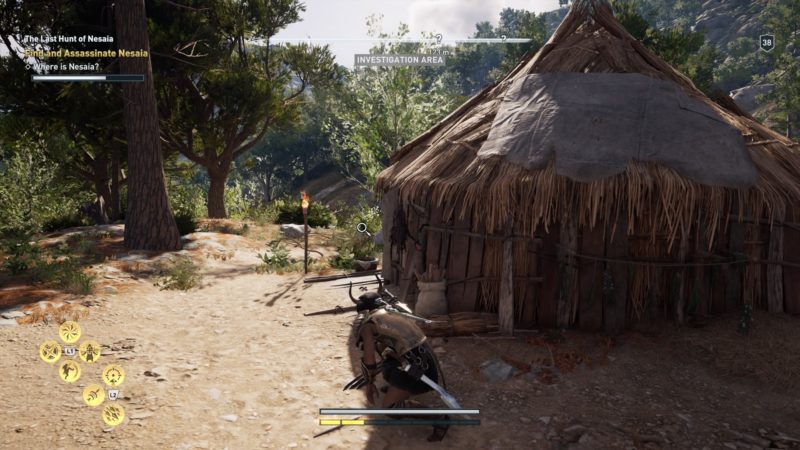 Find and assassinate Nesaia
After you're done investigating the place, look for Nesaia nearby. Her exact location is shown in the map below, inside the forests.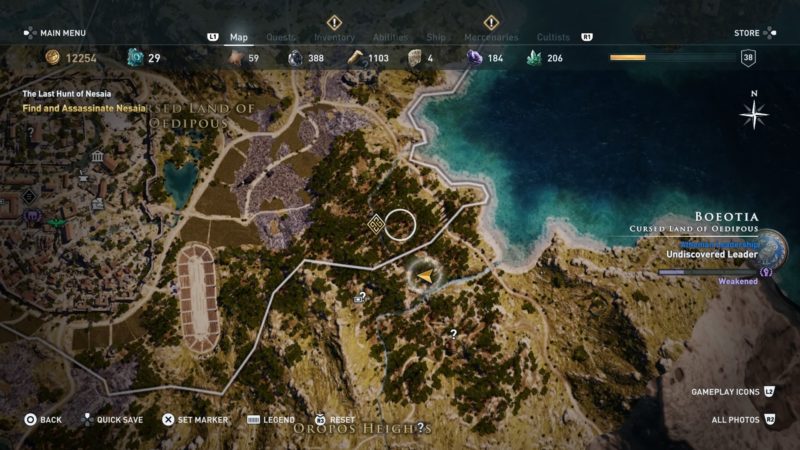 You will find her lying down with a bear as her companion.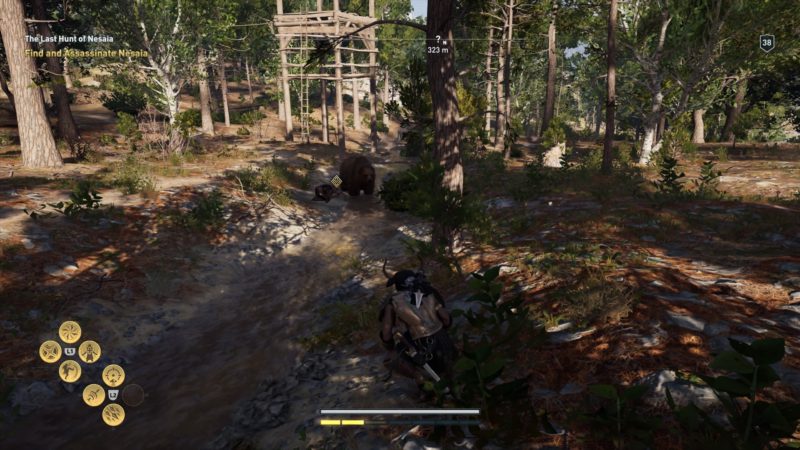 Assassinate her and deal with the bear plus some soldiers.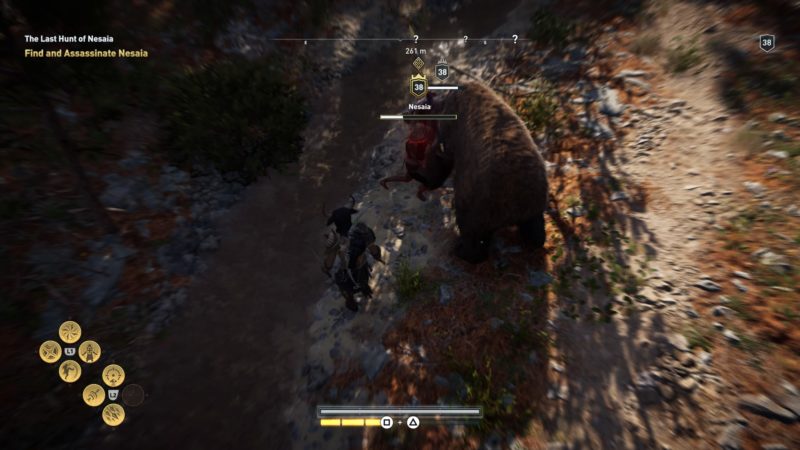 You should get some items after looting her body. The quest completes after she's dead.
You don't need to kill the bear or the other soldiers if you don't want to.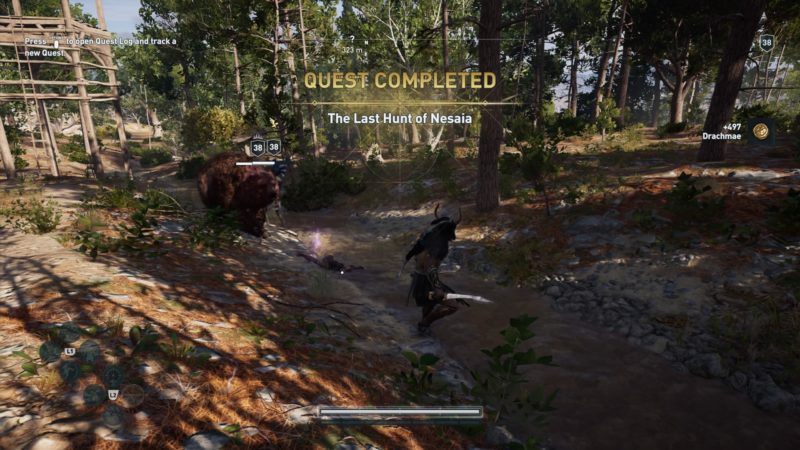 Once you've killed all four champions, get back to Stentor.
---
Related articles:
Assassin's Creed Odyssey: A Bloody Feast
Assassin's Creed Odyssey: The Conqueror (Walkthrough)
AC Odyssey: The Last Fight Of Aristaios
Assassin's Creed Odyssey: Lore Of The Sphinx (Walkthrough)
To Kill Or Not To Kill (Walkthrough) – AC Odyssey
Assassin's Creed Odyssey: Delivering A Champion (Walkthrough)