The Gates of Atlantis is an Odyssey quest in Assassin's Creed Odyssey involving Atlantis.
Your task is to obtain four artifacts to completely seal off the path to Atlantis.
Here's a walkthrough of The Gates of Atlantis in AC Odyssey.
Find the four artifacts
You are required to find artifacts from four different islands, and you'll probably be close to level 50 by the time you get the 4th artifact.
I'll try to list down the quest that starts all of the subsequent quests that leads to the final boss. Defeating each boss will give you an artifact.
1. Boeotia
Quest to start: Lore Of The Sphinx
Final boss: Awaken The Myth (Solve Riddles)
2. Kythera
Quest to start: A God Among Men
Final boss: Stairway To Olympos (Kill The Cyclops)
3. Messara
Quest to start: A Place of Twists And Turns (Odyssey Chapter)
To begin, talk to a boy named Ardos near the Minotaur's labyrinth in Mino's Legacy.
Three support quests: Recollections, Seeking Answers and Full Circle
Final boss: He Waits (Kill The Minotaur)
4. Lesbos
Quest to start: Romancing The Stone Garden
Final boss: Writhing Dead (Kill Medusa)
Seal Atlantis
Once you've gotten all of the artifacts, get back to the gate of Atlantis. You can fast travel there.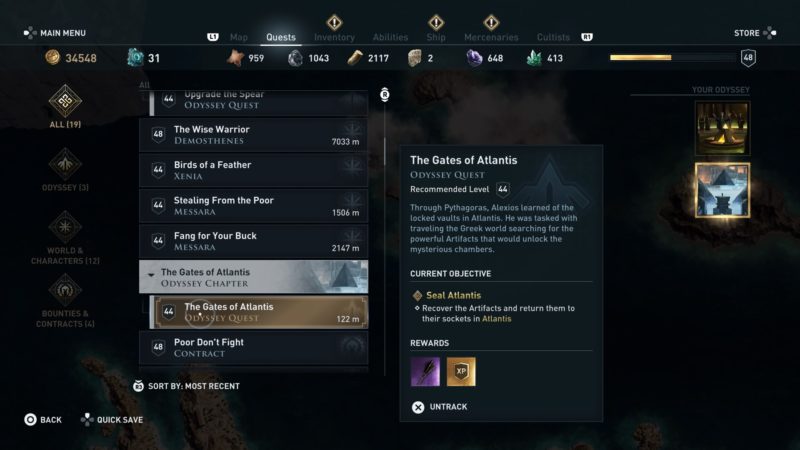 Get back to the location shown in the map below.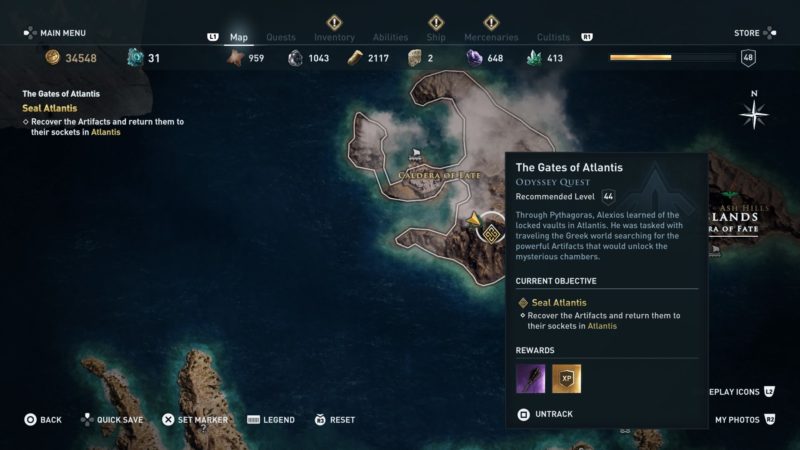 There are four sockets for you to put the artifacts. If you had already done most of them earlier, just insert the artifacts into the remaining ones.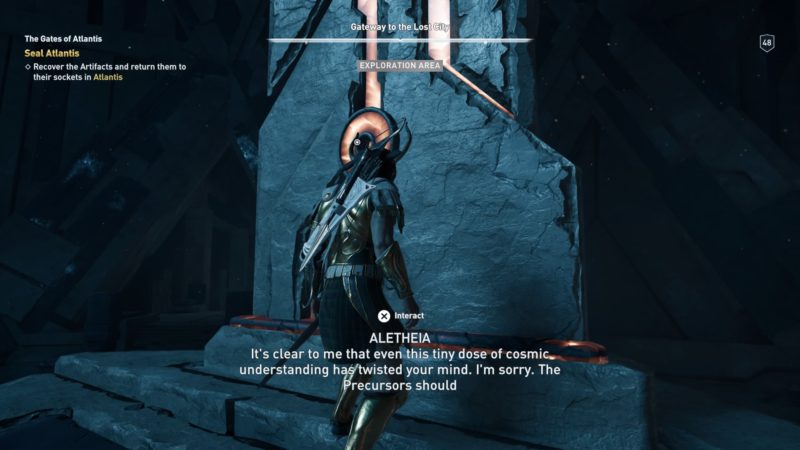 You will then hear Aletheia (voice recording) talking to you and Pythagoras.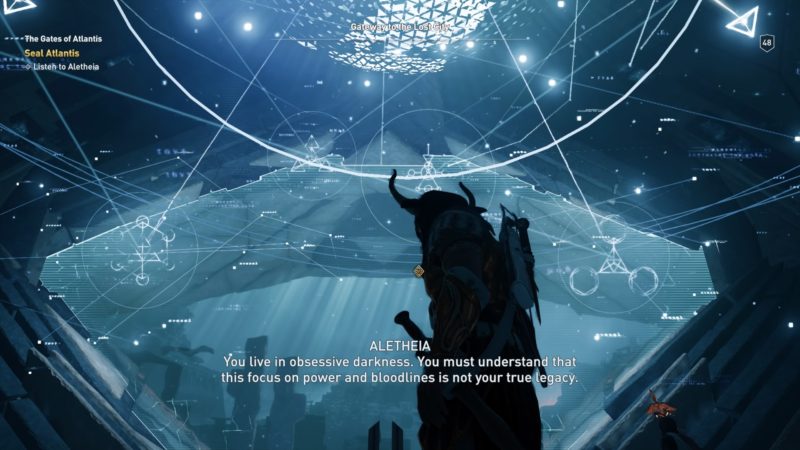 All you have to do now is to listen to what Aletheia is saying.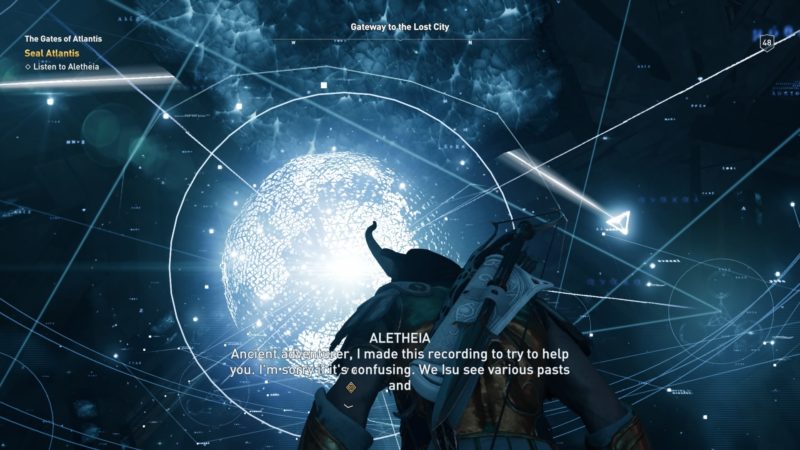 And the quest completes here. You will get a Mace of Atlantis but it's kinda useless.
It will unlock a subsequent quest.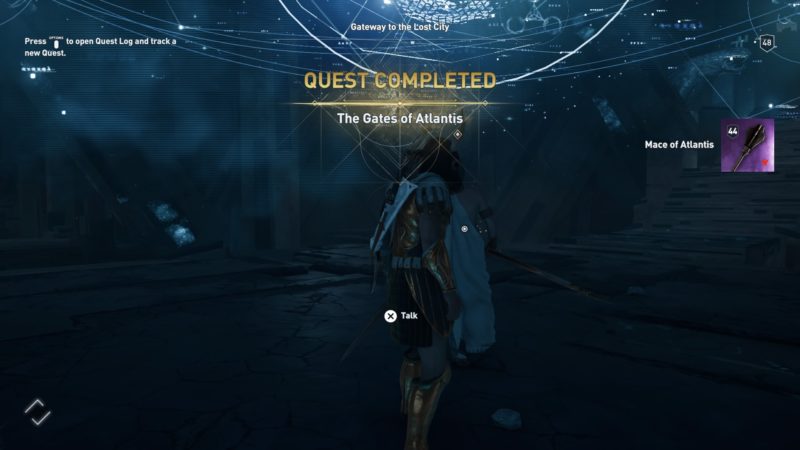 ---
Related articles:
Assassin's Creed Odyssey: Call To Arms (Battle Of One Hundred Hands)
Assassin's Creed Odyssey: The Great Contender (Walkthrough)
AC Odyssey: Ancient Revelations (Final Odyssey Quest)
Assassin's Creed Odyssey: Artemis' Request (Walkthrough)
Assassin's Creed Odyssey: Chip On Your Shoulder (Walkthrough)
AC Odyssey: Hostage Situation (Walkthrough)
Assassin's Creed Odyssey: Caged And Enraged (Walkthrough)