The End Of Drakon is one of the branching quests in Assassin's Creed Odyssey relating to The Conqueror.
Your task is to look for Drakon and kill him as he's one of Boeotia's champions.
Here's a walkthrough of The End of Drakon in AC Odyssey.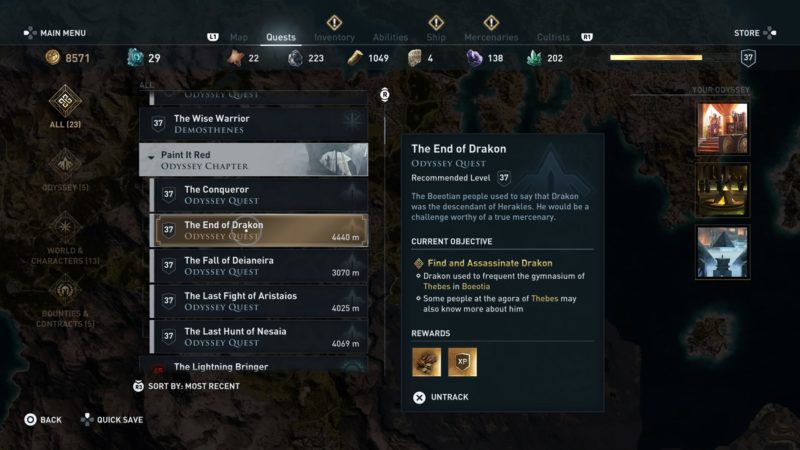 This quest is recommended for level 37 but it may differ according to your character's level.
Find and assassinate Drakon
The only objective of this quest is to look for Drakon and kill him. You can find him near the gymnasium of Thebes.
His exact location is shown in the map below, marked as the quest symbol.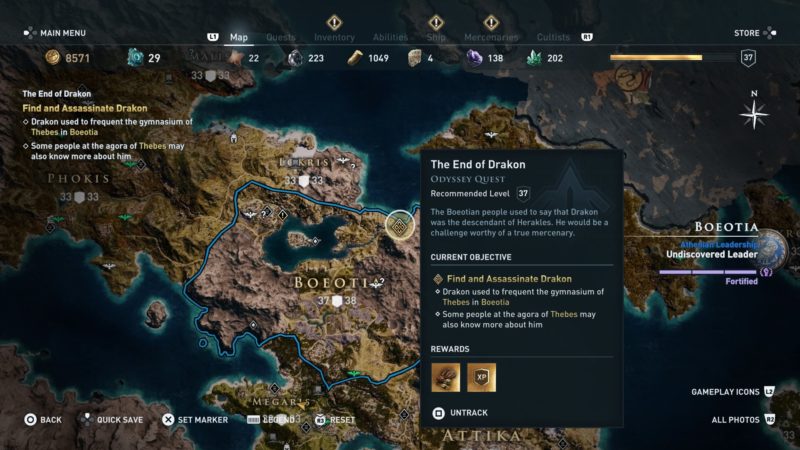 You should see him lying down at Thebes.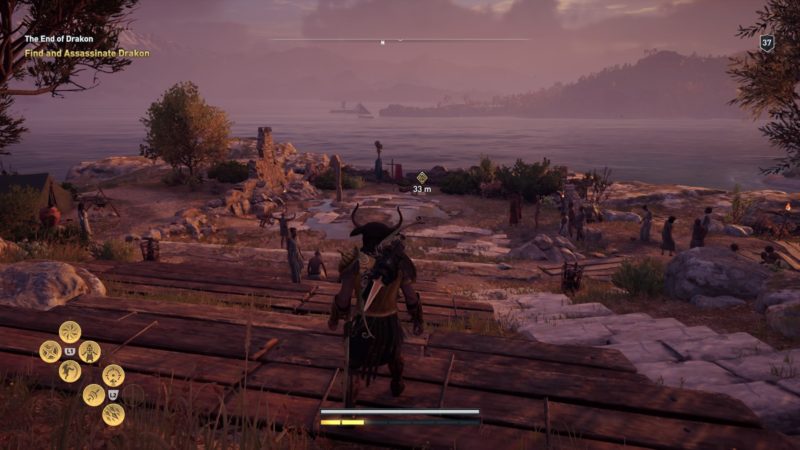 Try to stealth attack him to reduce his HP faster. The fight isn't that tough.
Just use the overpower skill a couple of times and you should be able to defeat him.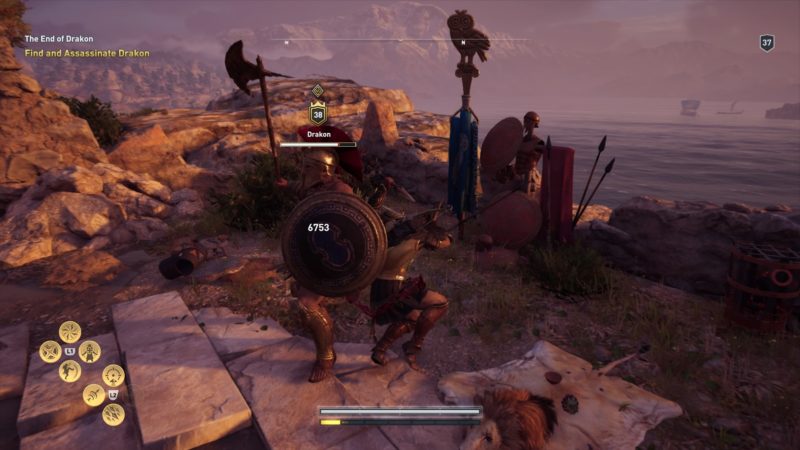 It's like fighting any other captain or polemarch.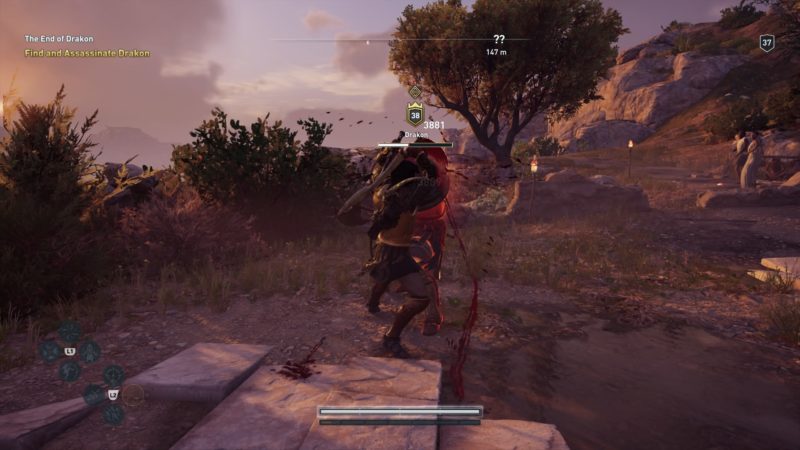 The quest completes after you kill him and you will earn some drachmae as reward.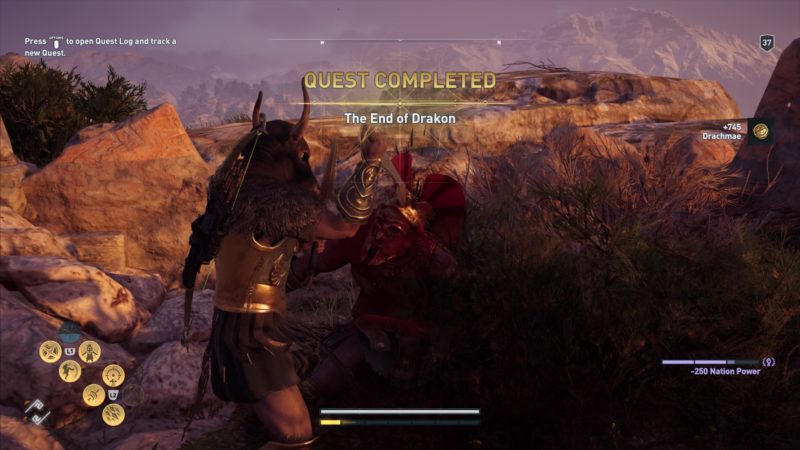 When you loot his body, you will gain more items, including an epic Drakon's Bracers.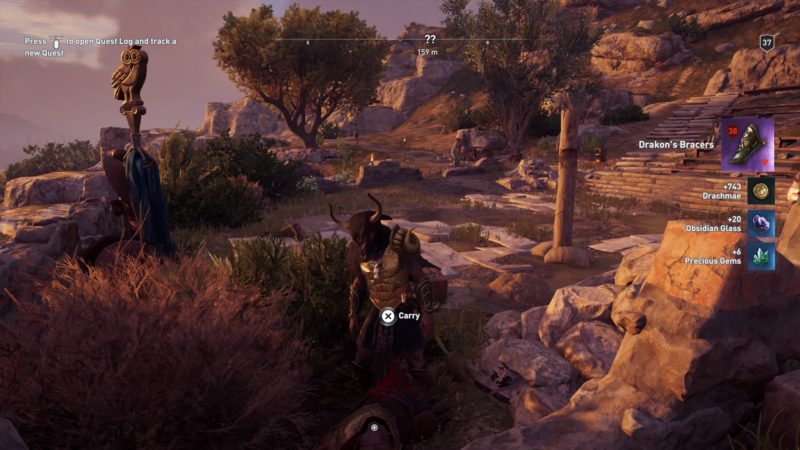 That's it for this quest. There are four champions to assassinate in total.
---
Related articles:
AC Odyssey: The Fall Of Deianeira (Walkthrough)
Assassin's Creed Odyssey: Lore Of The Sphinx
Assassin's Creed Odyssey: To Kill Or Not To Kill (Walkthrough)
AC Odyssey: Fourth-Degree Burns (Walkthrough)
Assassin's Creed Odyssey: Pankration (Quest Walkthrough)
Assassin's Creed Odyssey: Delivering A Champion (Walkthrough)