Thank You, Misthios is a side quest in Assassin's Creed Odyssey under the DLC.
Your task is to look for treasure by Aiantides for the last time.
Here's a walkthrough and guide of Thank You, Misthios in AC Odyssey.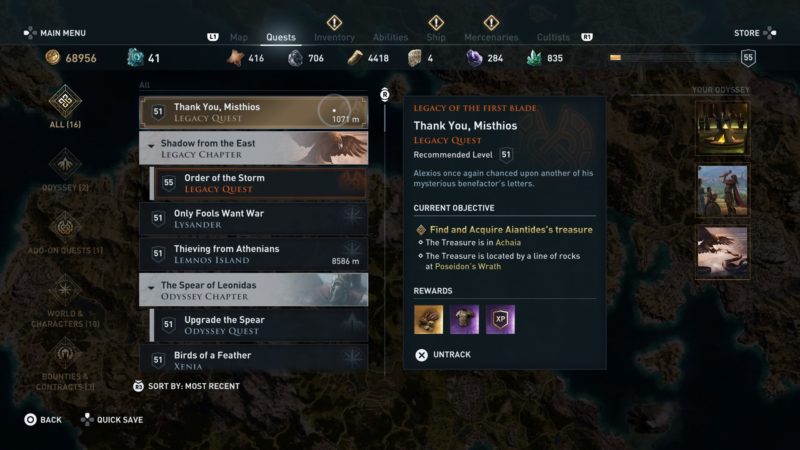 This quest is recommended for those level 51 and above, but it differs according to your own level.
To begin the quest, look for a note at the exact location shown in the map below. It's in Achaia.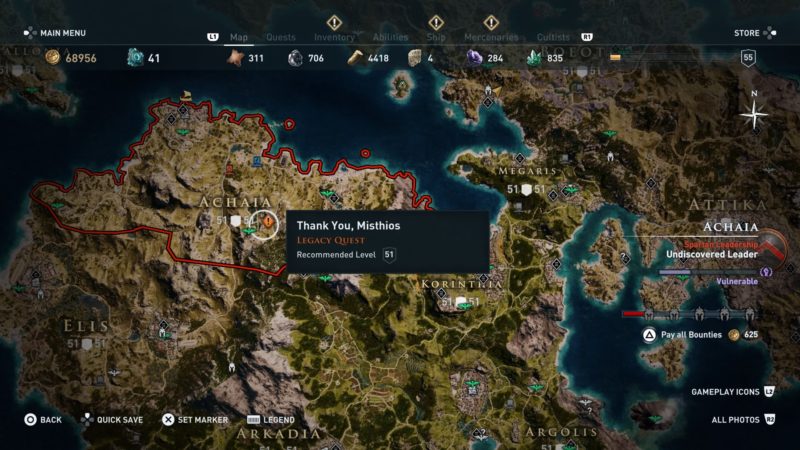 You should find a note on a rock. Interact with it to begin.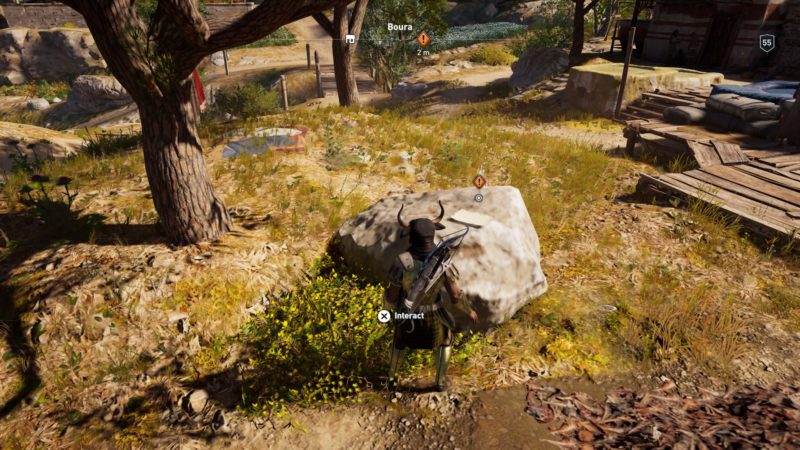 Find and acquire Aiantides' treasure
Your main objective is to look for treasure. Get to the exact location shown in the map below, marked as the quest symbol.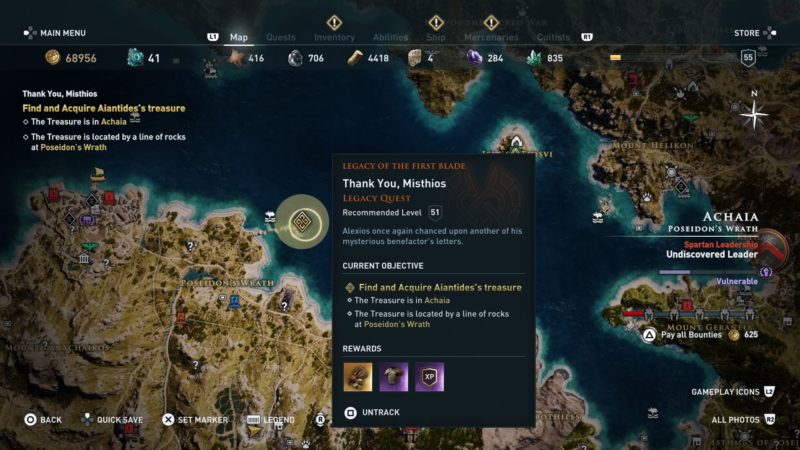 You will probably need a boat or you can swim there from the shoreline of Achaia.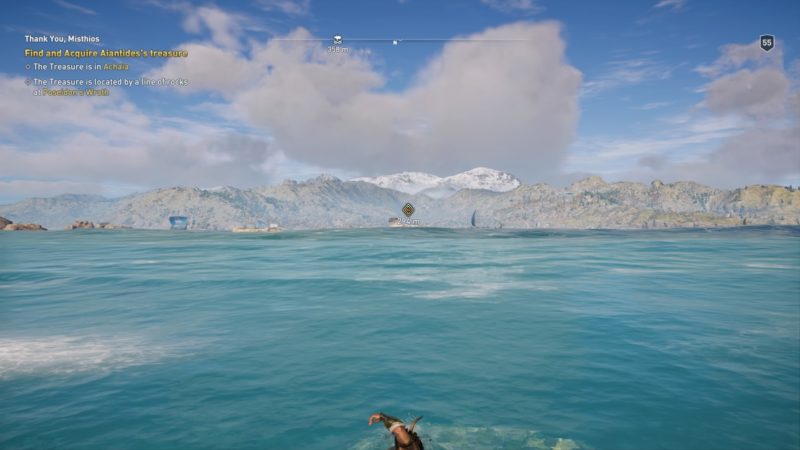 You will find the treasure on the mini island. Interact with it.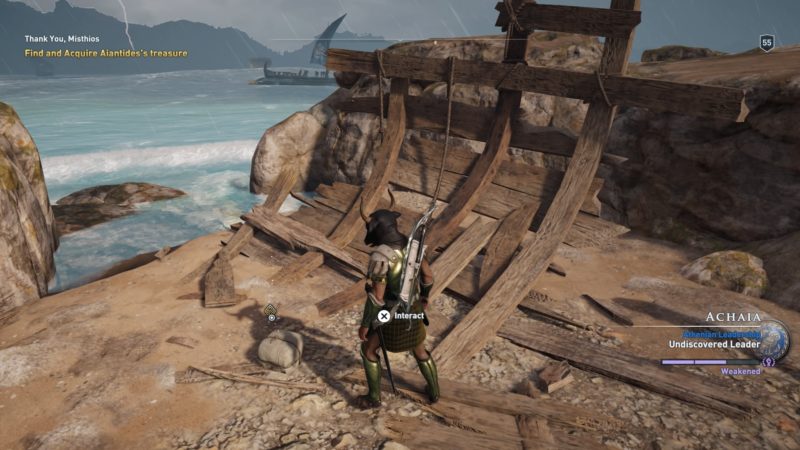 A cutscene will load and Aiantides will appear from behind.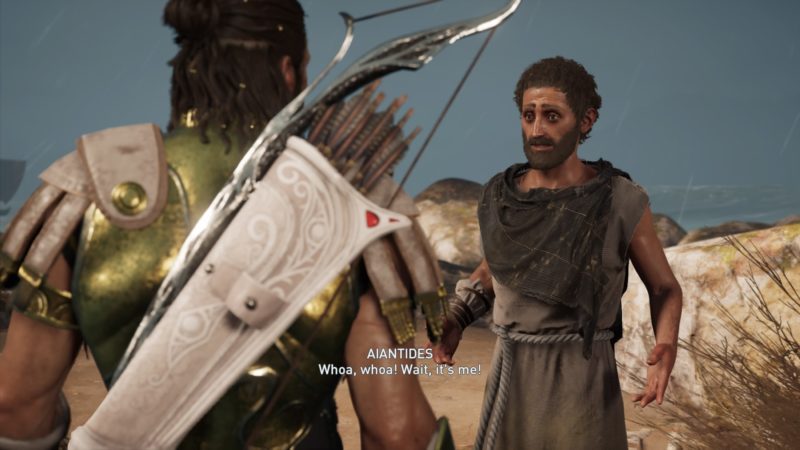 Apparently you have saved him and his family many times that he doesn't have any more money to pay off his debt.
I chose the option "You owe me nothing" but it clearly did nothing.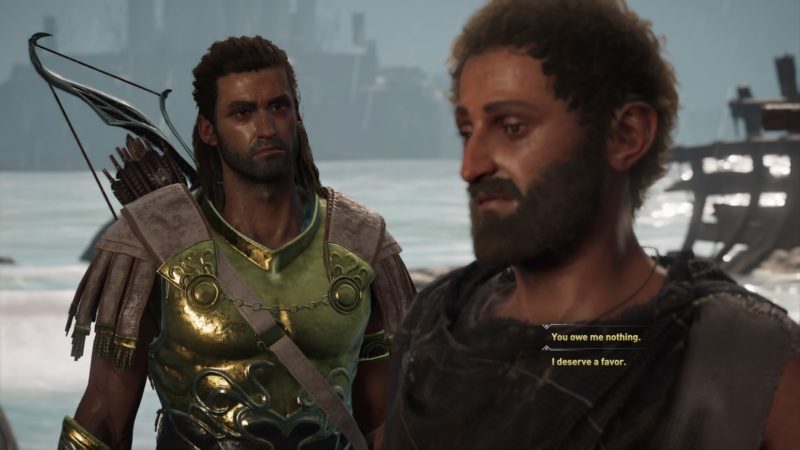 I also chose the option "Work for me on my ship" but he refused. The only option you can choose is "Just leave me alone".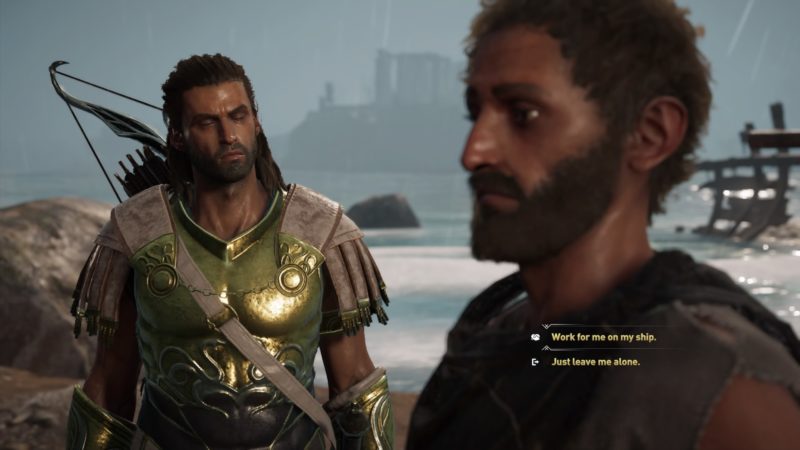 The quest completes after the cutscene. You will earn a Gratuitous Chest of the Thankful armor and some drachmae for your troubles.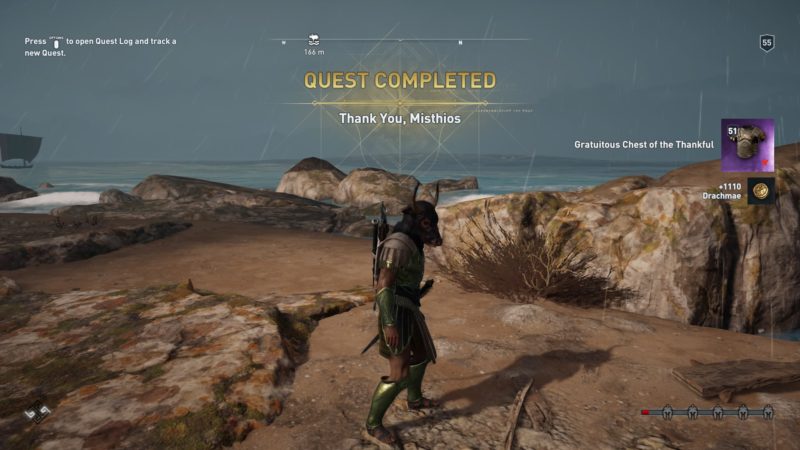 And that's it for this quest.
---
Related articles:
Assassin's Creed Odyssey: Career Orientation (Walkthrough)
AC Odyssey: Prodigal Son's Return (Walkthrough)
Assassin's Creed Odyssey: Praxilla's Legacy (Walkthrough)
Assassin's Creed Odyssey: Repairing The Lyre (Walkthrough)
AC Odyssey: Lyre Lyre (Quest Walkthrough)
Assassin's Creed Odyssey: Praxilla's Admirer (Walkthrough)
Kingdom Hearts 3: Keyblade Graveyard | Skein Of Severance Walkthrough