Stairway To Olympos is a main quest in Assassin's Creed Odyssey to retrieve an artifact for Atlantis.
Your task is to kill the cyclops hiding in the cave to obtain an artifact for the Lost City.
Here's a walkthrough of Stairway to Olympos in AC Odyssey.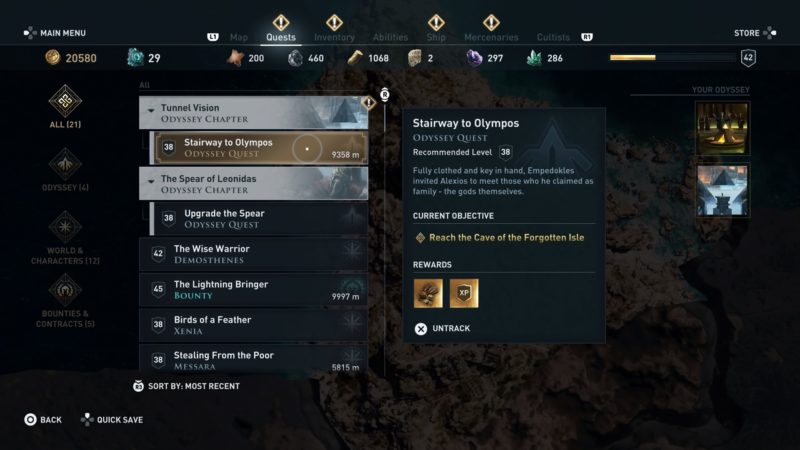 This quest is recommended for those level 38 and above, and it's probably easier than the Minotaur.
The previous quest that unlocks this quest is called Left To Dye in Kythera.
Reach the cave of the Forgotten Isle
The Forgotten isle is located just south of Phokis / northeast of Achaia.
Its exact location is shown in the map below.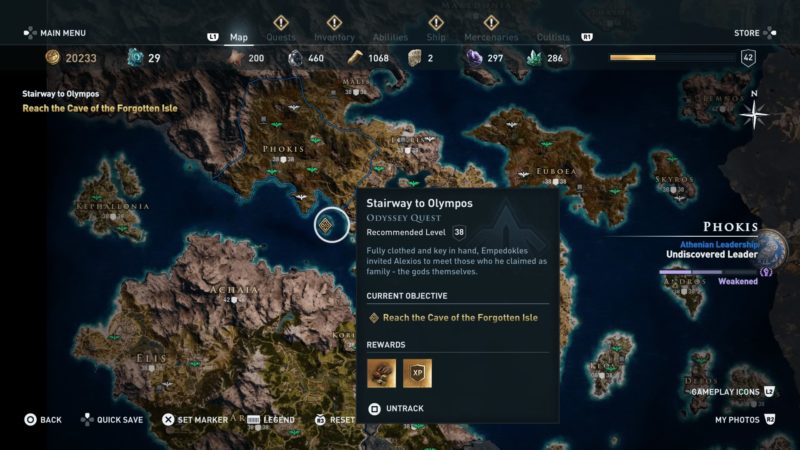 If you don't have a boat, you can just swim to the island but it takes awhile.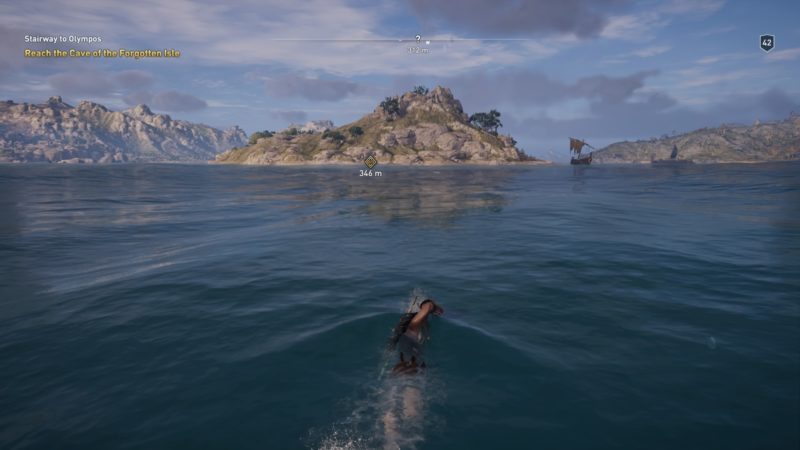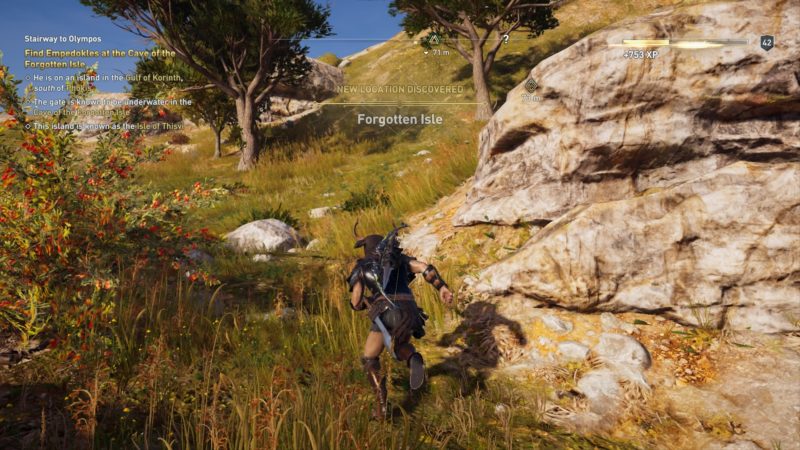 Keep going until you see this cave. Dive into the cave and you will hit the water.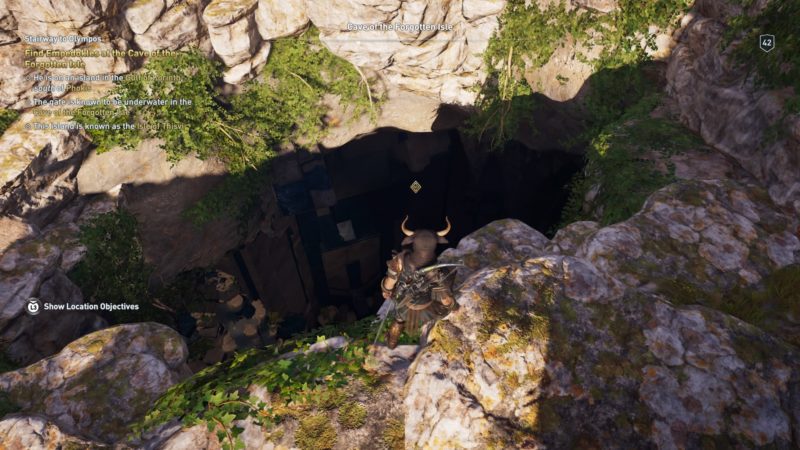 Go underneath the water to find the entrance. You should see a treasure chest on the way.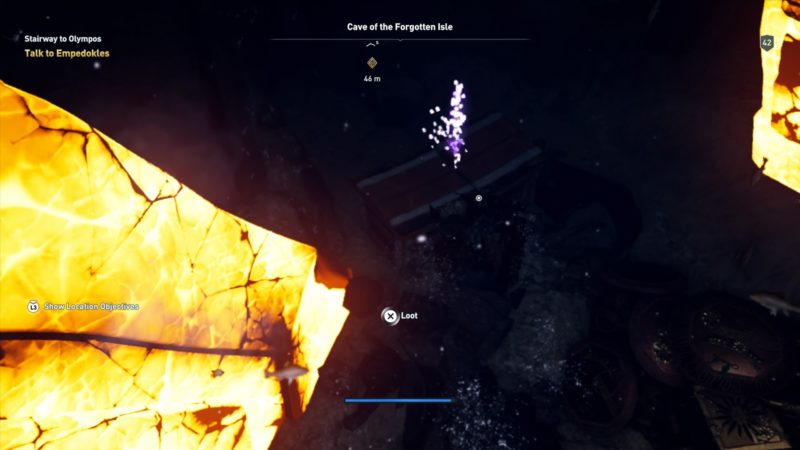 Keep going until you can surface.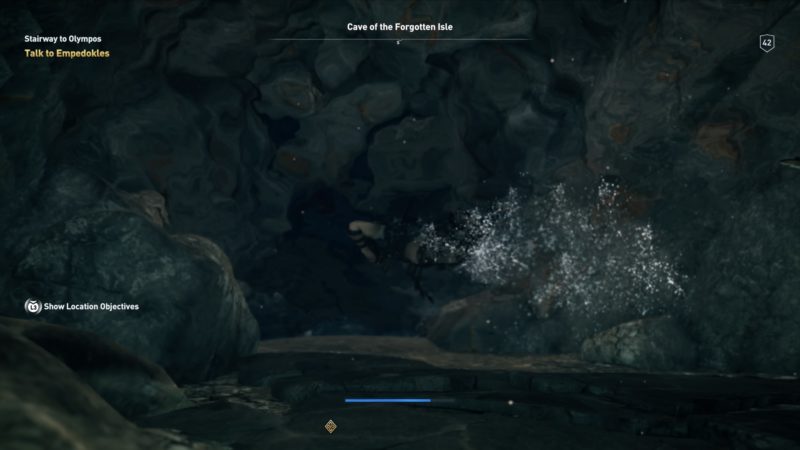 You will see Empedokles there.
Talk to Empedokles and open the door
Talk to the man and he will ask you to insert the disk to open the door.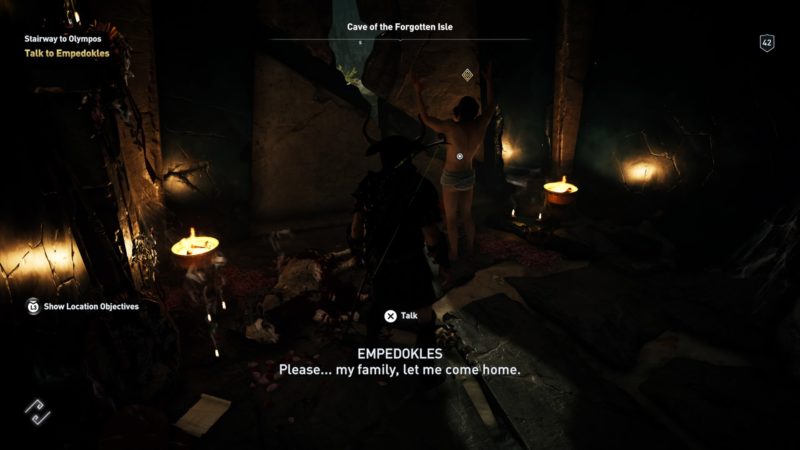 Just beside the door is the place to insert the disk (key). Just interact with it to start the battle.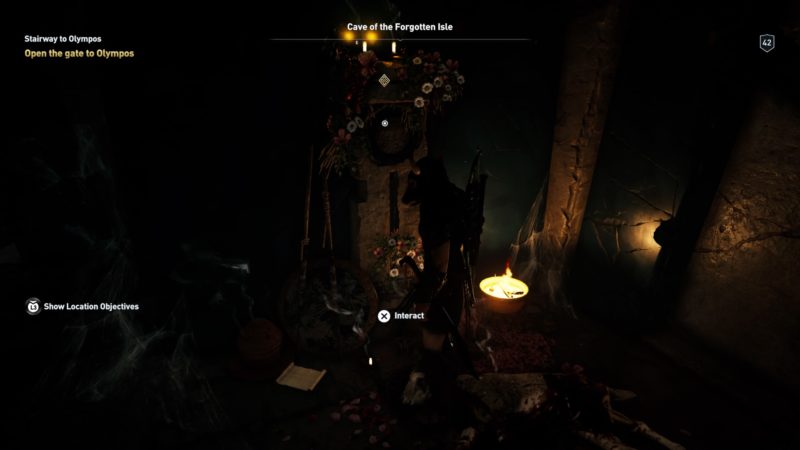 Kill the cyclops
During the cutscene, Empedokles will be smashed to death by the cyclop's hand.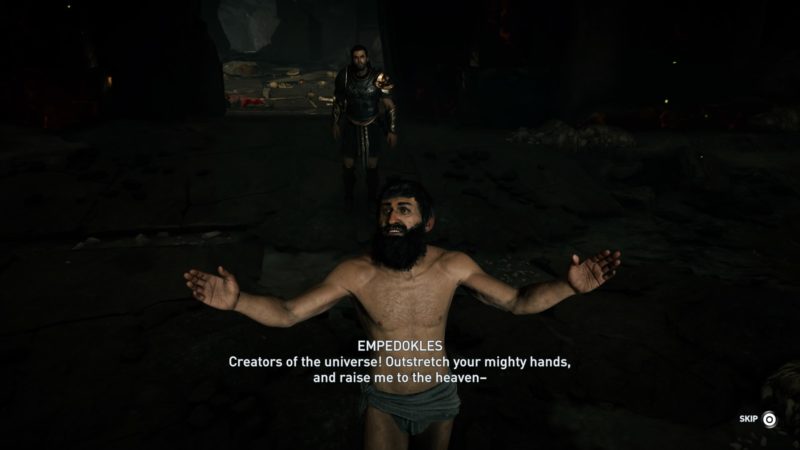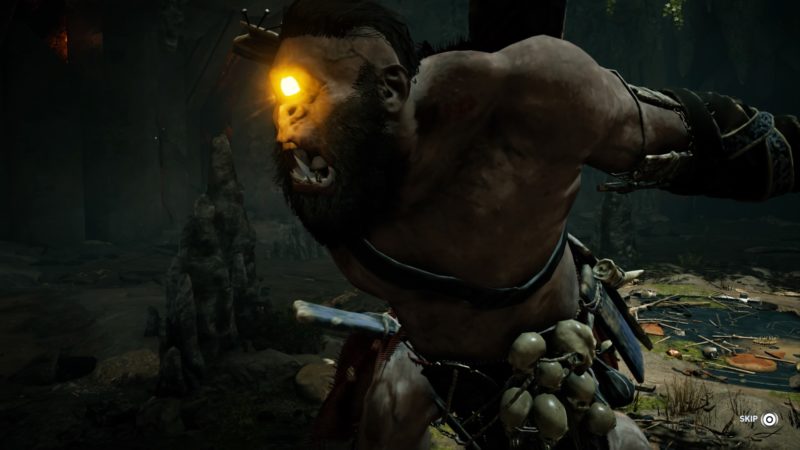 Kill Brontes – The Thunderer. He is pretty slow so you can land many hits while he is not attacking.
When he attacks, keep avoiding. It sort of has an area of effect (AoE) damage if you're near him.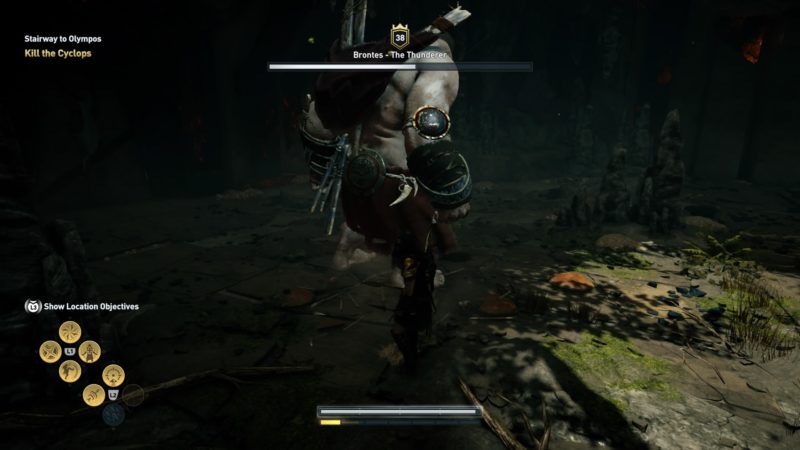 Just rinse and repeat. If you have the overpower skill, even better.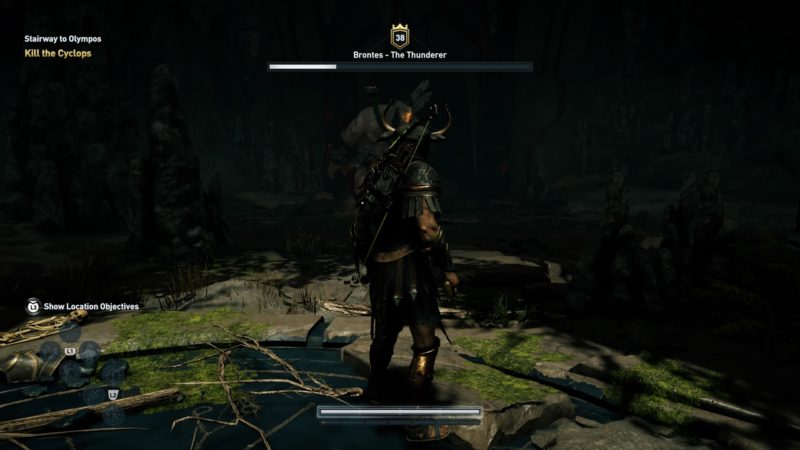 Once he's dead, loot the body for the artifact.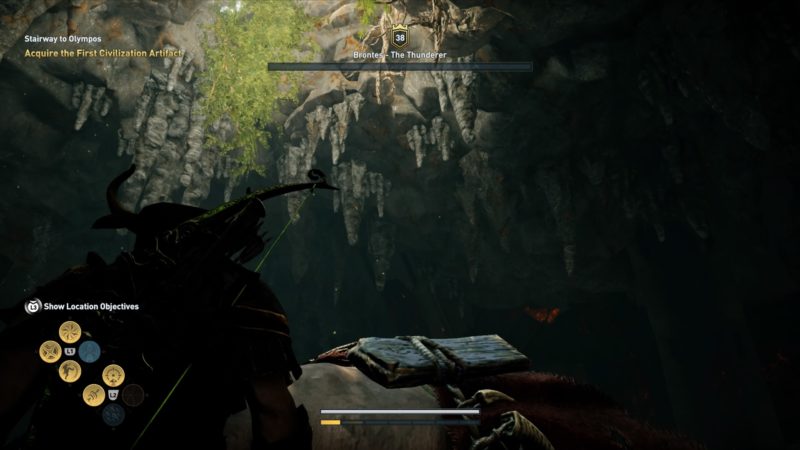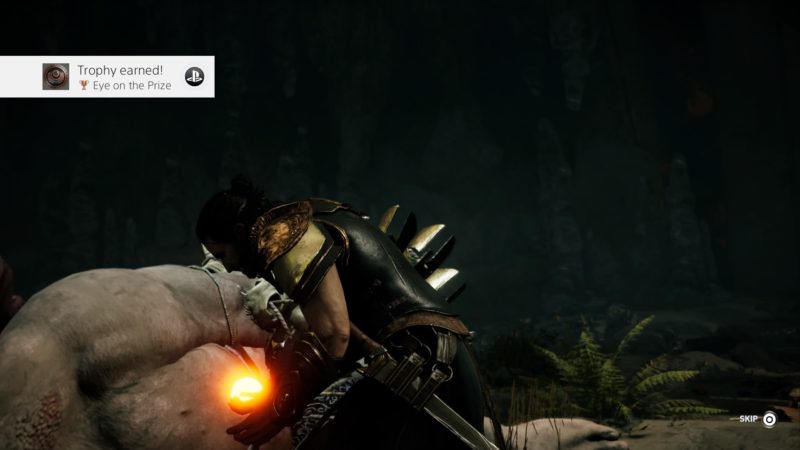 You will get the artifact in the shape of a ball. Other quest rewards include drachmae and a Polyphemos Cyclops Bludgeon.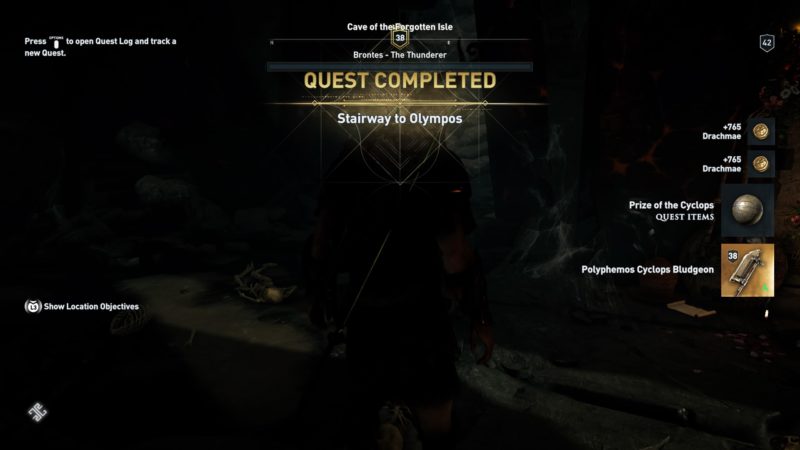 That's it for this quest.
---
Related articles:
Assassin's Creed Odyssey: Retribution (Walkthrough)
AC Odyssey: Purple Pain (Quest Walkthrough)
Assassin's Creed Odyssey: The Fall Of Deianeira (Walkthrough)
Assassin's Creed Odyssey: A Legendary Hunt (Lykaon Wolf)
AC Odyssey: The End Of Drakon (Walkthrough)
Assassin's Creed Odyssey: Judge, Jury, Executioner
Assassin's Creed Odyssey: Awaken The Myth (Walkthrough)