Shroud of the Bear is a side quest in Assassin's Creed Odyssey on Mytilene.
Your task is to help a merchant craft a breastplate by gathering six bear skins.
Here's a walkthrough of Shroud of the Bear in AC Odyssey.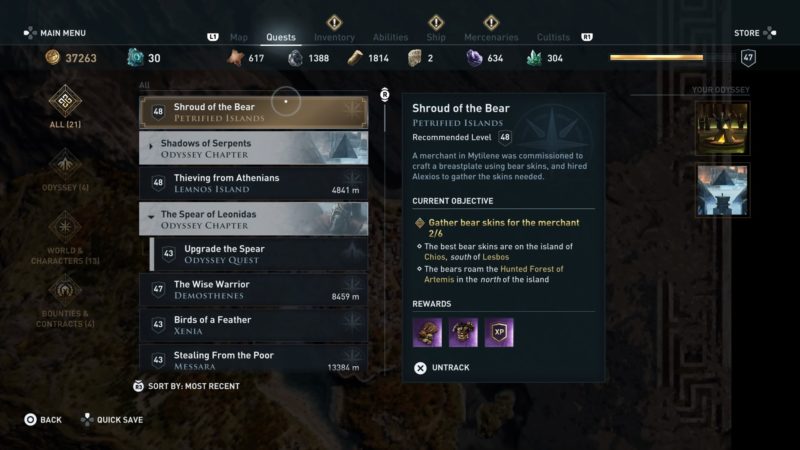 This quest is recommended for those level 48 and above, but it may differ according to your own level.
To begin this quest, get to Mytilene. The exact location of the Merchant is shown in the map below.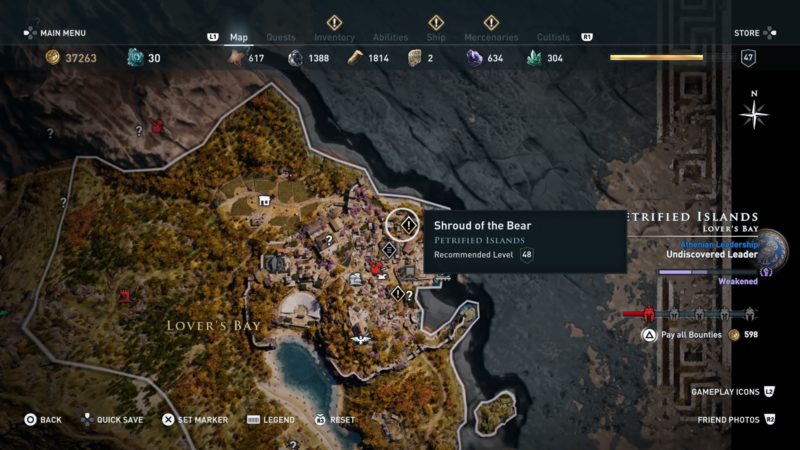 Talk to him to begin.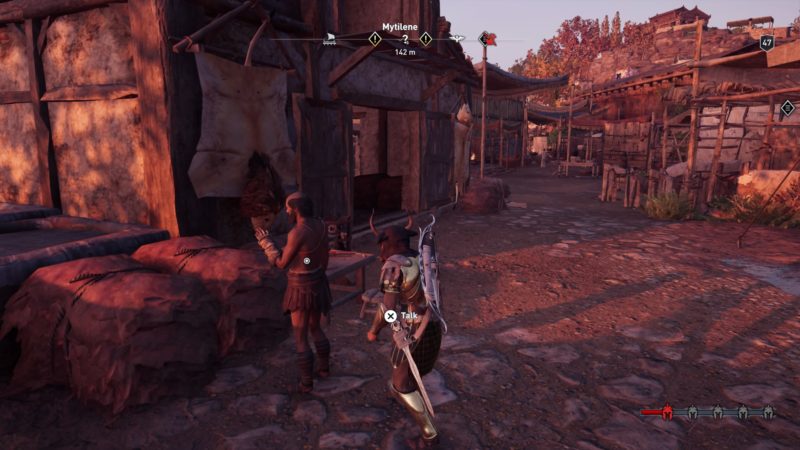 Gather bear skins
For this particular quest, if you already have six bear skins, you don't need to hunt for more. Just submit them to the merchant and you're done.
Otherwise, you have to hunt for some bears. The best place to look for bears is in Chios, particularly in the Hunted Forest of Artemis.
The exact location is shown below.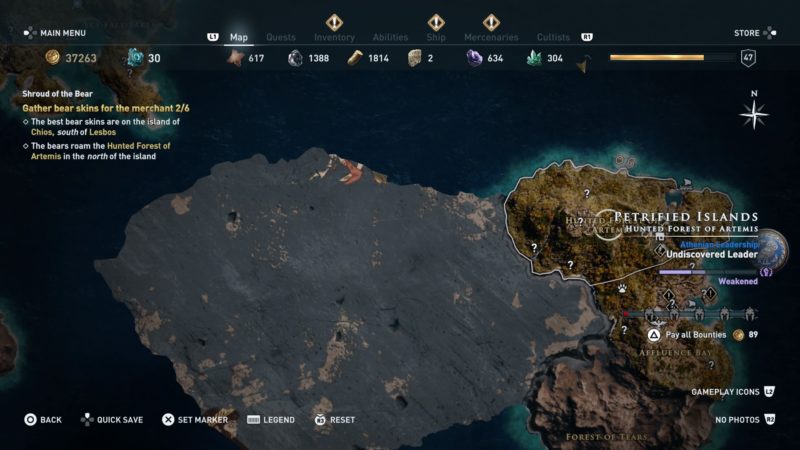 It's a hill and bears are scattered all around. I found four different bears here and it didn't take too much time.
However, you may run into some huntresses and they won't hesitate to kill you. The huntresses tend to use bears a lot as their pets or weapons.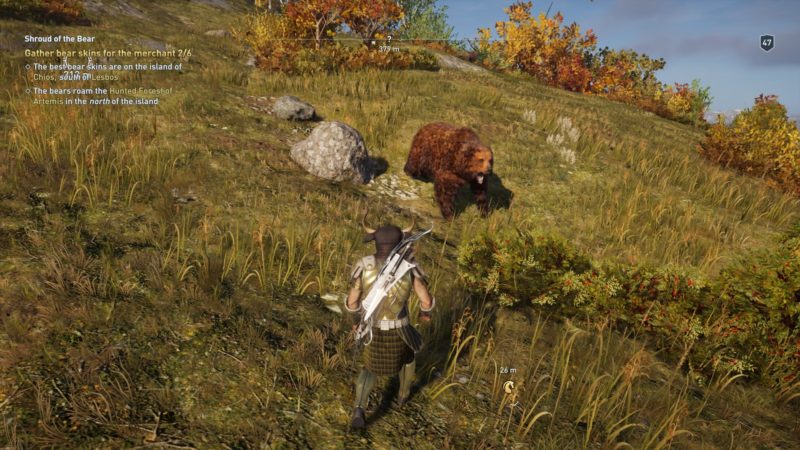 Return the bear skins
Once you've collected all of the bear skins, get back to the merchant in the same location earlier, as shown below.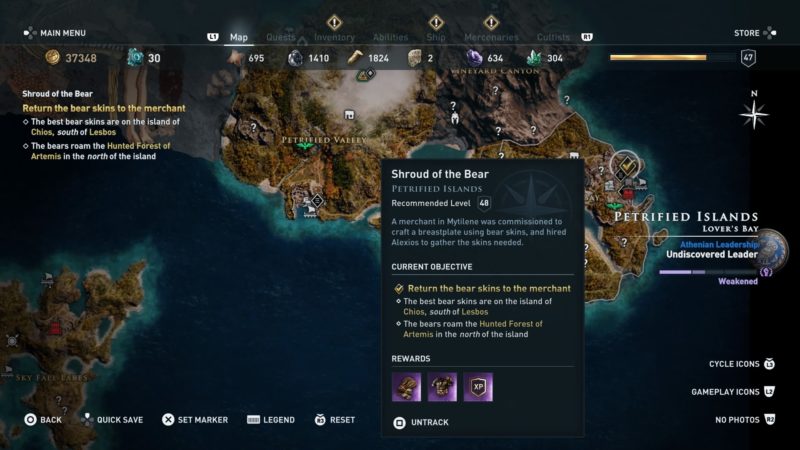 The quest completes here and you will get a Crafted Bear Fur Armor with some drachmae.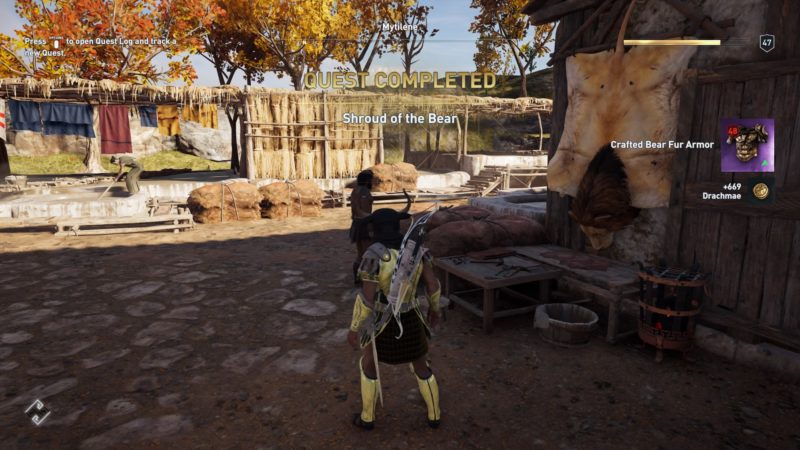 ---
Related articles:
Assassin's Creed Odyssey: Hostage Situation (Walkthrough)
AC Odyssey: Caged And Enraged (Walkthrough)
Assassin's Creed Odyssey: Journey's End (Walkthrough)
Assassin's Creed Odyssey: Art Leading Life (All Statues)
AC Odyssey: The Message, The Stick, And The Artist
Assassin's Creed Odyssey: Heart Of Stone (Walkthrough)
AC Odyssey: Clothes Make The Daughter (Walkthrough)