Sharp Tongue is a side quest in Assassin's Creed Odyssey that starts after Death and Taxes.
Your task is to find out the identity of the Kingfisher who may turn out to be Agapios' brother.
Here's a walkthrough of Sharp Tongue in AC Odyssey.
Find Agapios
This quest is recommended for those level 46 and above, but it may differ according to your own level.
To begin the quest, get to the location shown in the map below, marked as the exclamation symbol.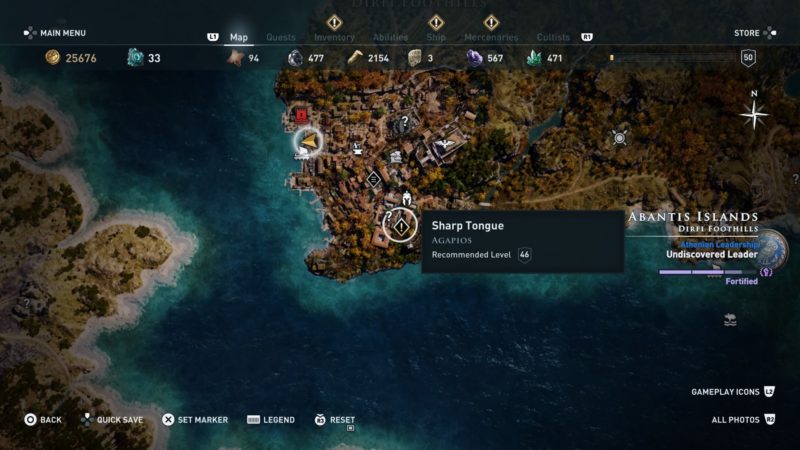 You should see Agapios talking to his master, who is a magistrate. Talk to him to begin.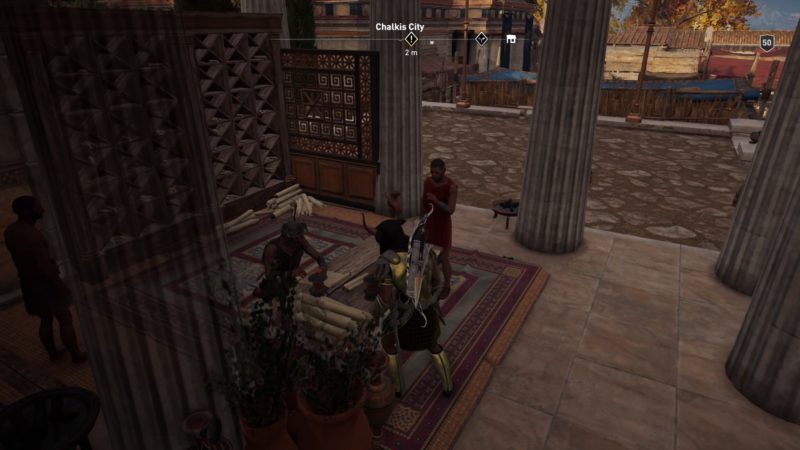 Support quests
After talking to Agapios, a couple of support quests will be unlocked:
Wasn't Born the Kingfisher
Before you can complete this quest Sharp Tongue, you need to first do the support quests.
After finishing those quests, you should learn that Agapios' brother is probably the Kingfisher as they share the same name, i.e. Neritos.
Return to Agapios
Get back to Agapios at the earlier location.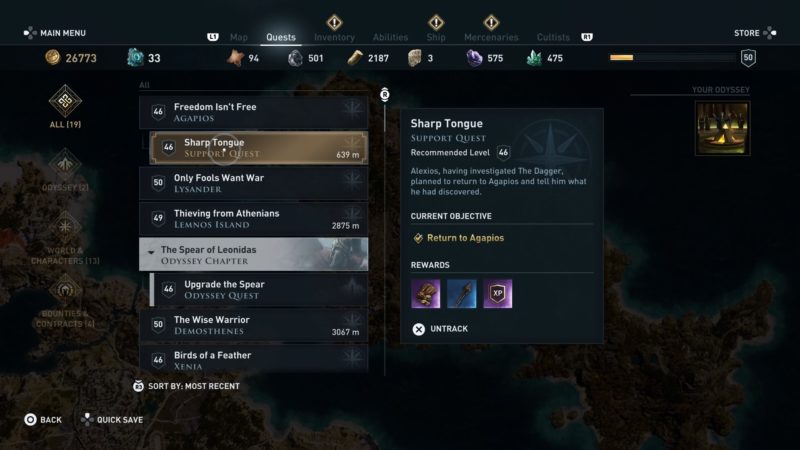 You can find him at the same place in Chalkis City where you talked to him earlier. The location is shown in the map below.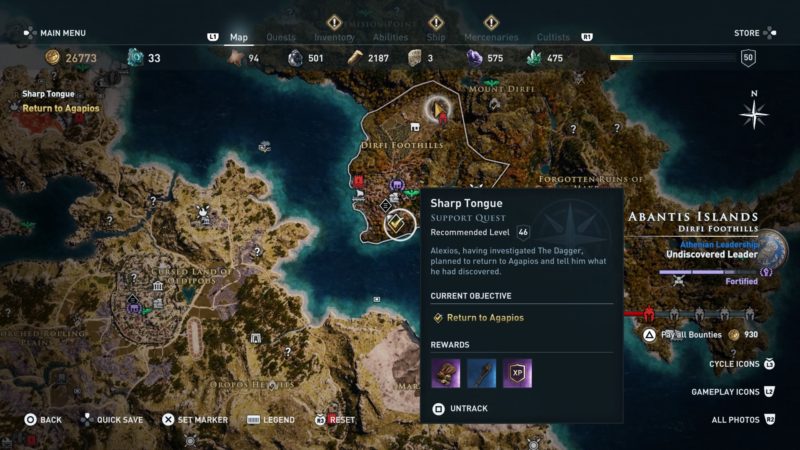 Talk to him.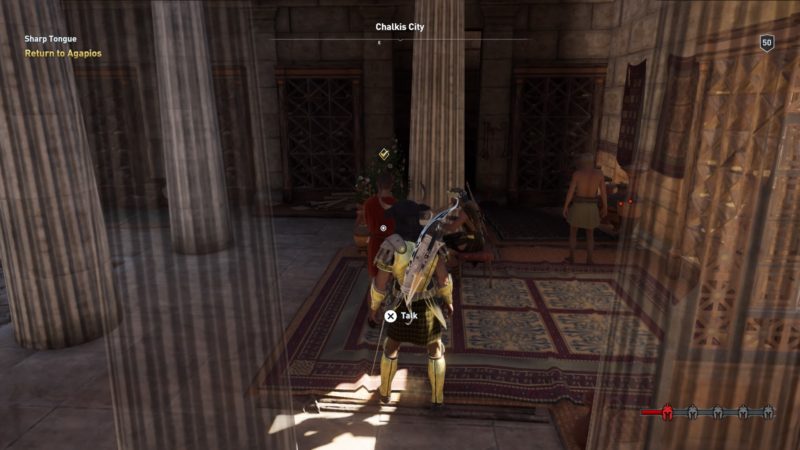 During the conversation, I chose to mention that his brother is the Kingfisher and he left looking for the brother.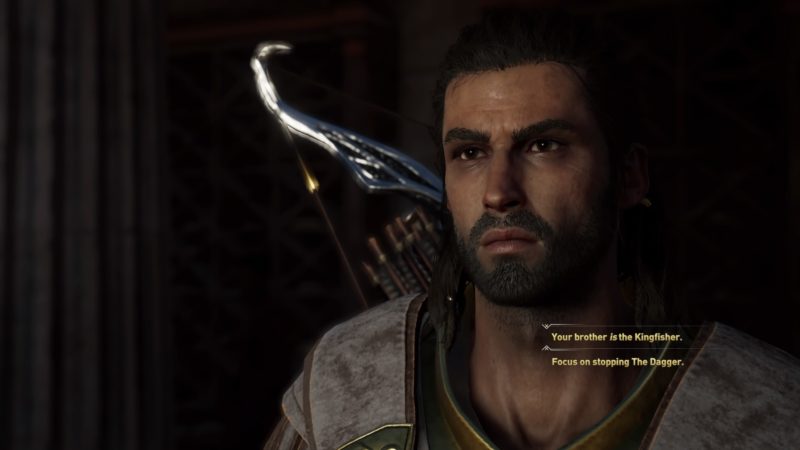 The quest completes here and you will get a Mace of Chalkis plus some drachmae as quest rewards.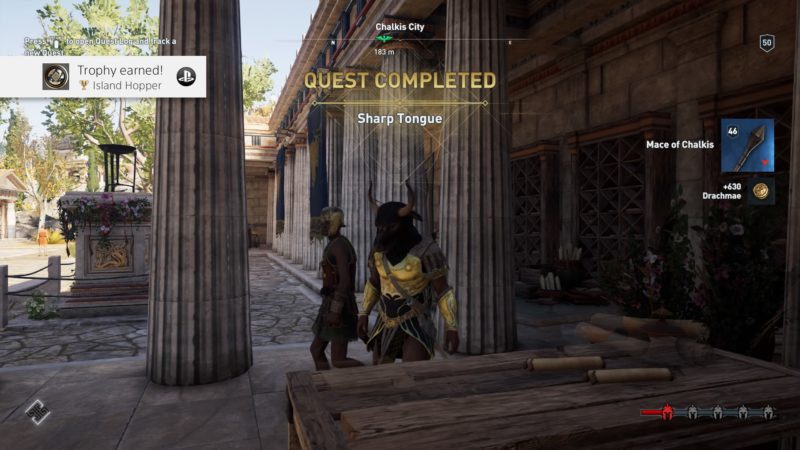 ---
Related articles:
Assassin's Creed Odyssey: A Business Opportunity (Walkthrough)
AC Odyssey: The Kingfisher And The Robin (Walkthrough)
Assassin's Creed Odyssey: Sacred Favors (Walkthrough)
Assassin's Creed Odyssey: A Godless Blight (Walkthrough)
AC Odyssey: Not My Mother's Daughter (Quest Walkthrough)
Assassin's Creed Odyssey: The Great Contender (Walkthrough)
Assassin's Creed Odyssey: A Treasury Of Legends (Walkthrough)