Sacred Favors is a side quest in Assassin's Creed Odyssey on the island of Lakonia.
Your task is to deliver a package to Kalibos and help him defeat the Athenians.
Here's a walkthrough of Sacred Favors in AC Odyssey.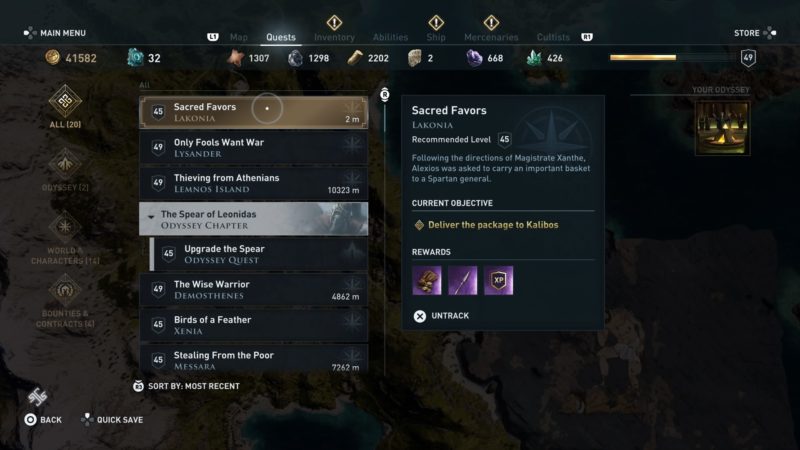 This quest is recommended for those level 45 and above, but it may differ according to your own level.
To begin the quest, get to the location shown in the map below.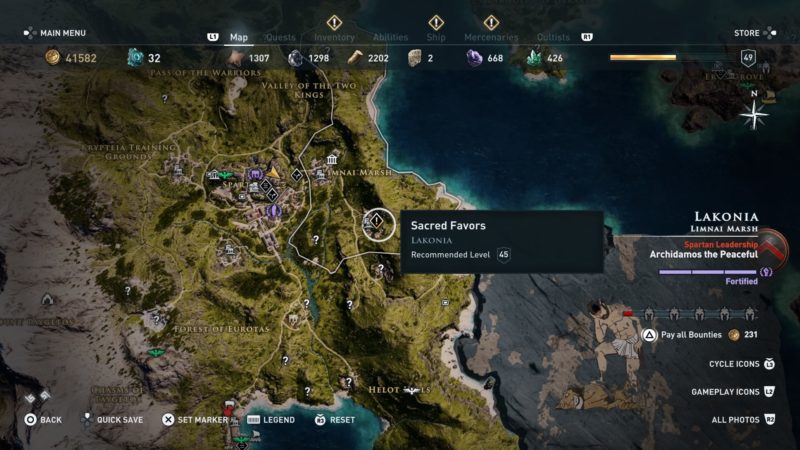 Talk to the lady you find in Geronthai.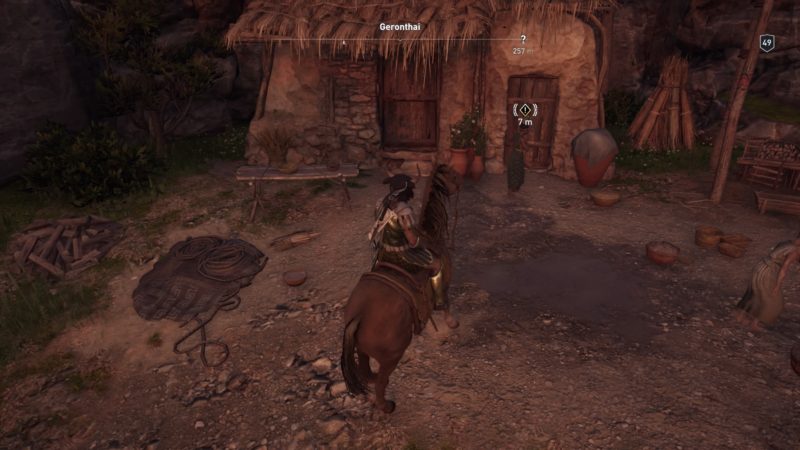 Carry the basket shown in the image below.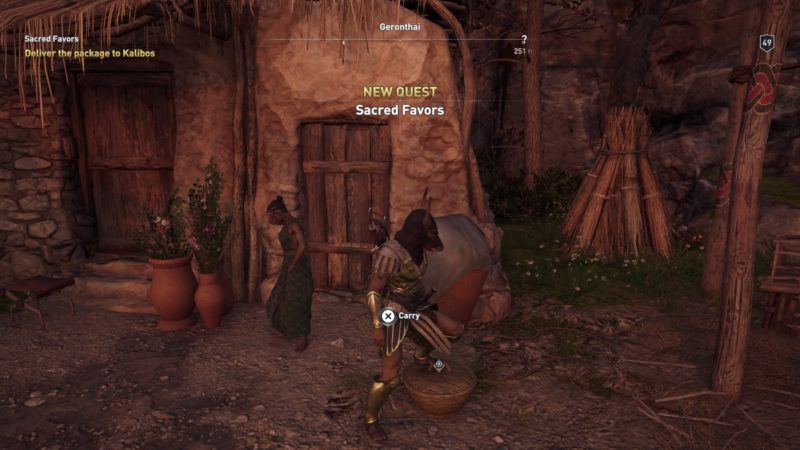 Deliver the package to Kalibos
The lady will then ask for your help to deliver a package to Kalibos who is her husband, located at the coastline.
Get to the location shown in the map below, marked as the quest symbol, to find Kalibos together with other Spartans.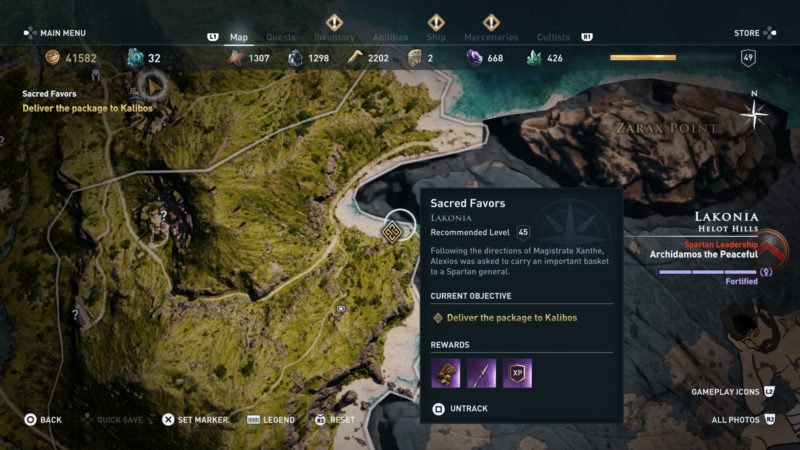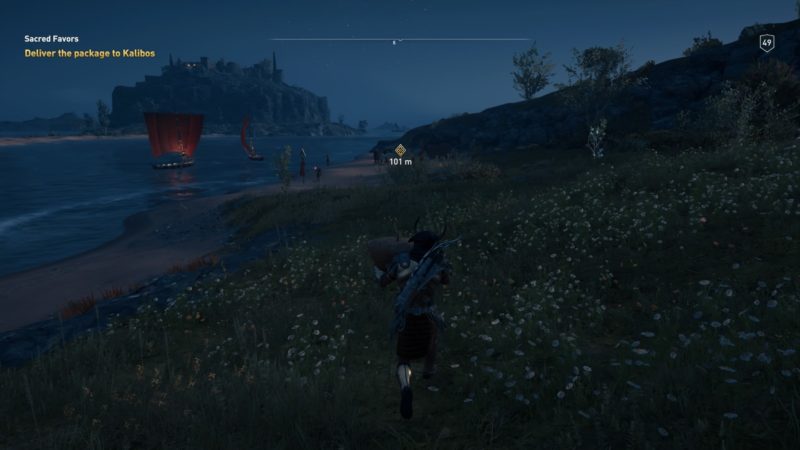 Talk to Kalibos after reaching the Spartan camp.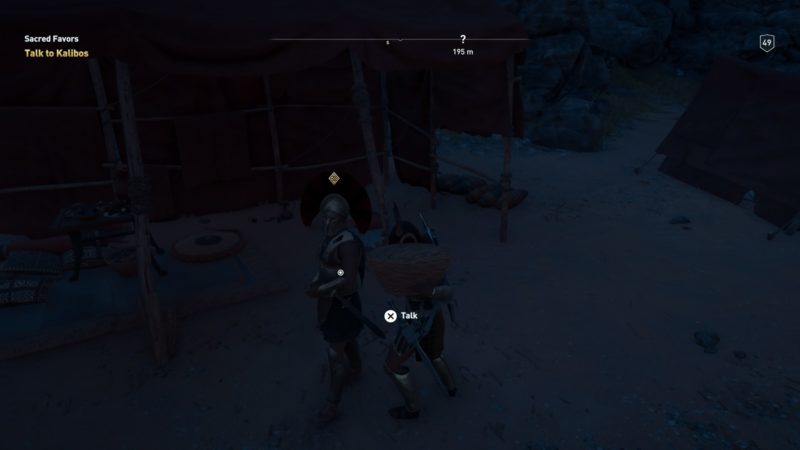 He will ask you to drink with him. I chose the first option "I'd love to!".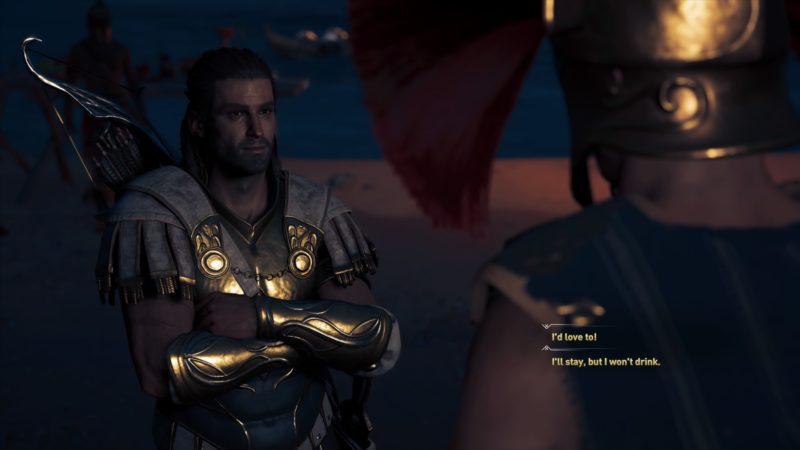 You guys will wake up the next morning not knowing what has happened. You will see a huge horse structure like the one in the movie Troy.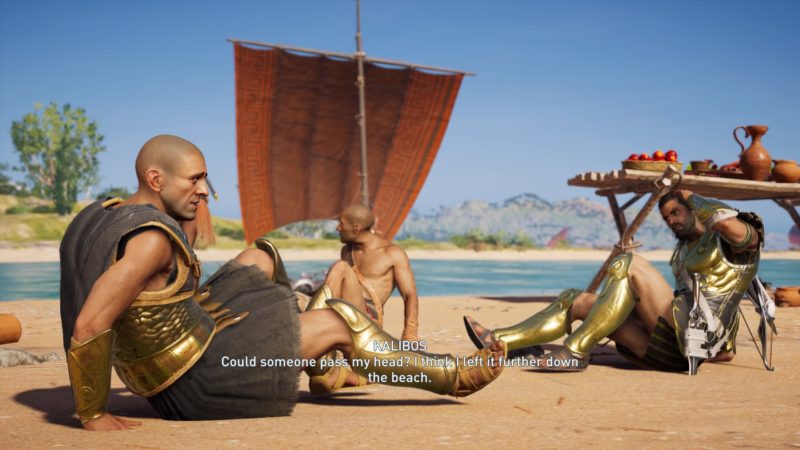 Athenians will come out of the wooden horse structure and ambush you guys.
Kill the Athenians
There'll be around nine or ten Athenian soldiers. Kill all of them. The Spartans will engage them as well.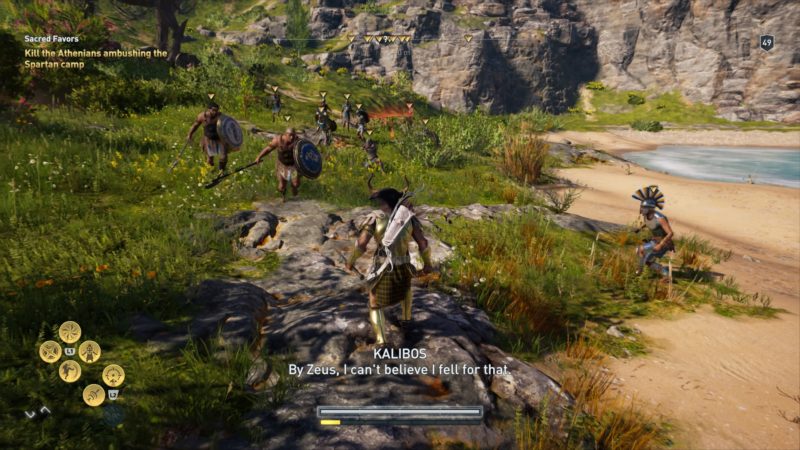 After killing them, talk to Kalibos.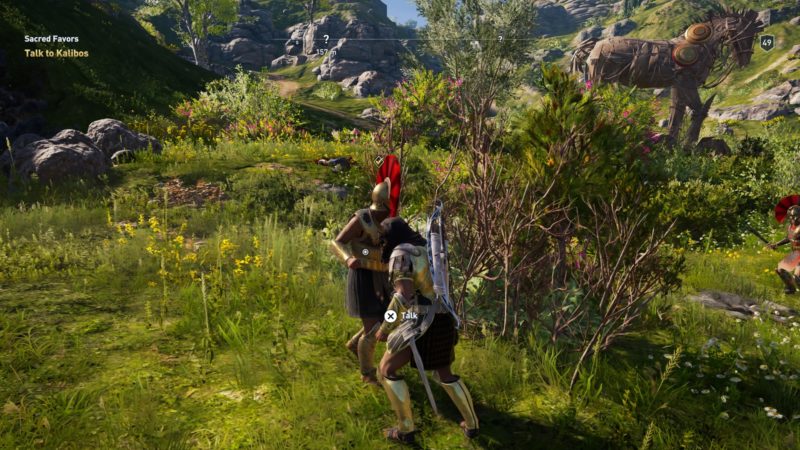 The quest completes here and you will get a Spartan Spear plus some drachmae as rewards.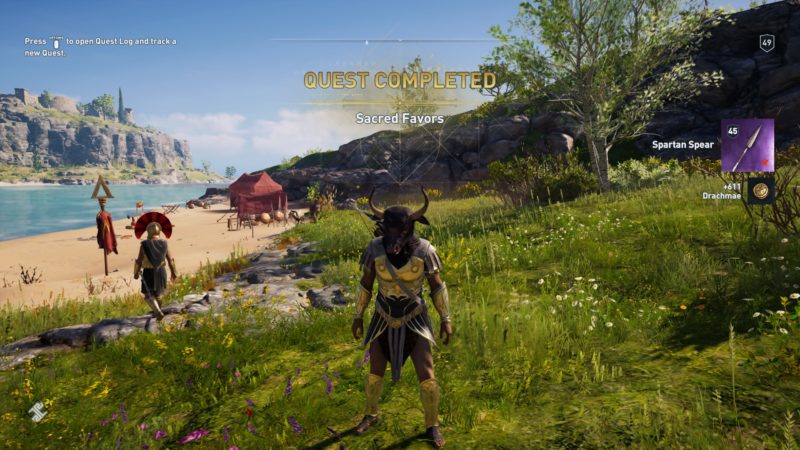 ---
Related articles:
Assassin's Creed Odyssey: Sharp Tongue (Quest Walkthrough)
AC Odyssey: Death And Taxes (Walkthrough)
Assassin's Creed Odyssey: Revenge Of The Wolf (Walkthrough)
Assassin's Creed Odyssey: A Treasury Of Legends (Walkthrough)
AC Odyssey: Love's Long Shadow (Walkthrough)
Assassin's Creed Odyssey: Writhing Dead (Kill Medusa)