Romancing The Stone Garden is a quest in Assassin's Creed Odyssey that may eventually lead to Medusa.
Your task is to help Bryce find her romantic partner Ligeia who went into the Dread Ruins.
Here's a brief walkthrough of Romancing The Stone Garden in AC Odyssey.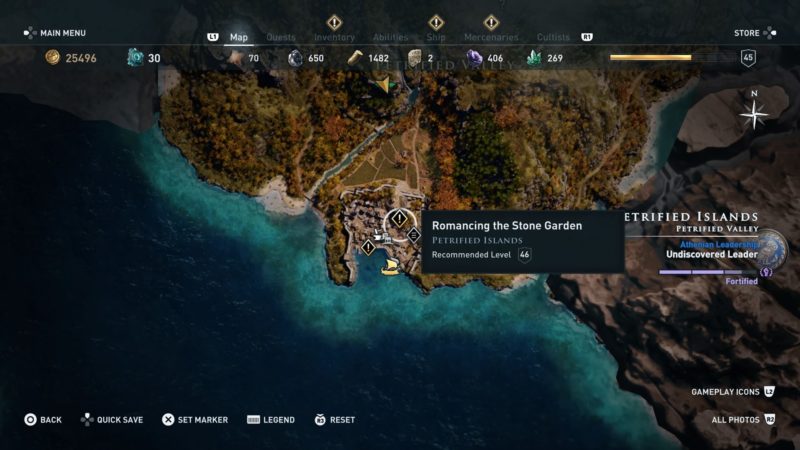 To begin this quest, you have to talk to Bryce who is in the Petrified Islands of Lesbos. Her exact location is shown in the map below.
The quest is recommended for those level 46 and above.
As you get nearby, you will notice plenty of guards and people surrounding her. Talk to her to begin the quest.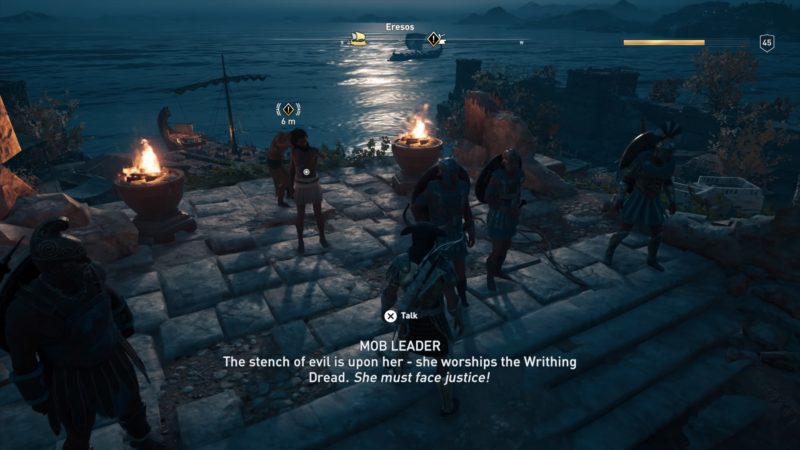 Kill the guards
As you agree to help her, the guards will then attack you as she was meant to be killed.
Kill the guards to progress.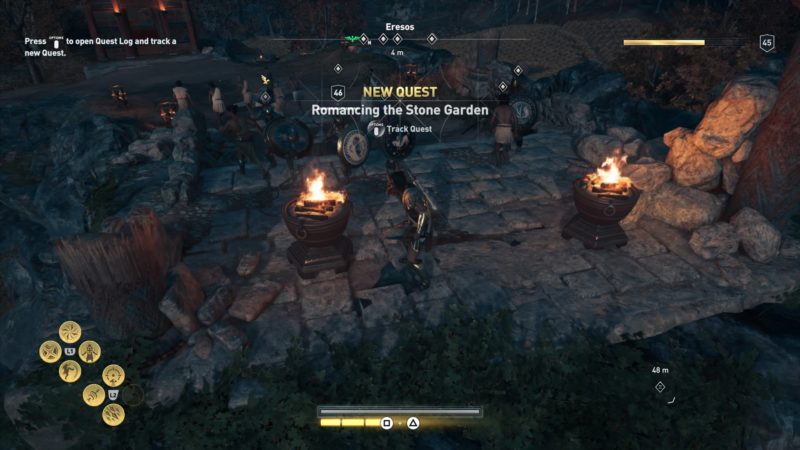 After dealing with the guards, talk to Bryce who is hiding in a small building.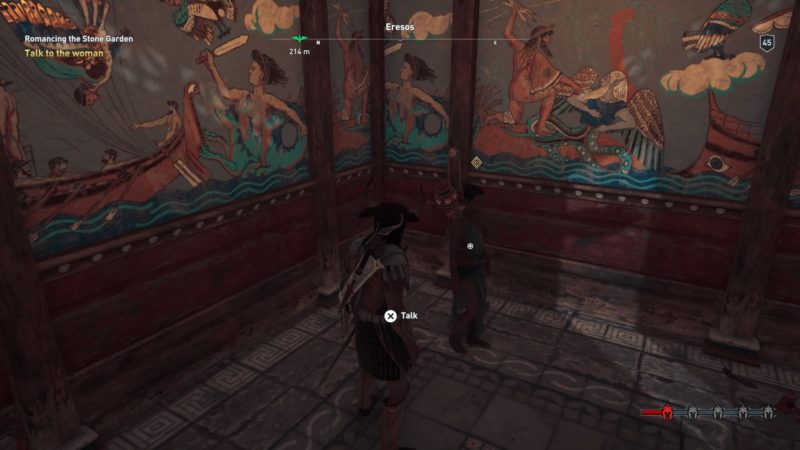 Follow Bryce
Next, follow Bryce to the Dread Ruins where her partner Ligeia disappeared.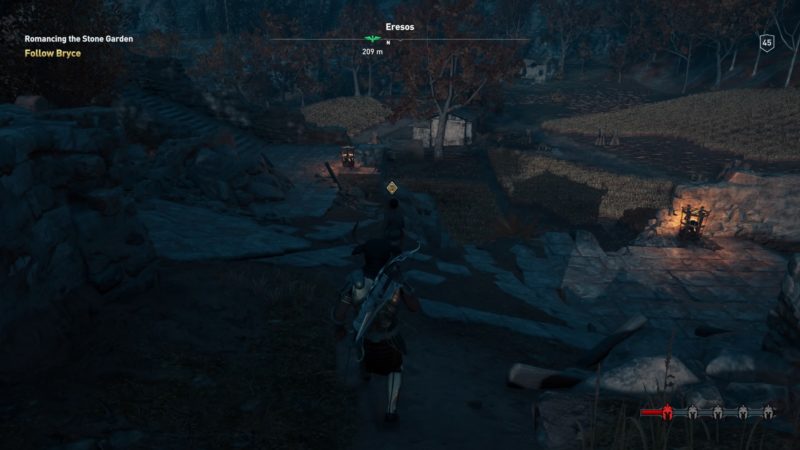 Grab a mount and follow her.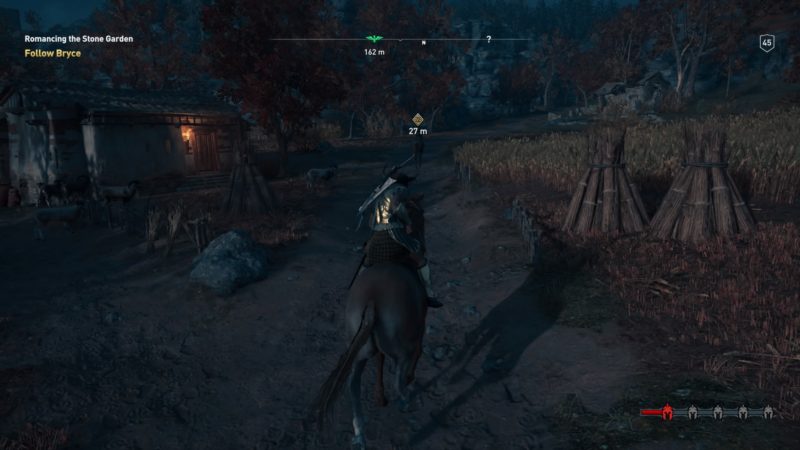 There shouldn't be any ambushes on the way. As you get closer, get off the mount and continue following her.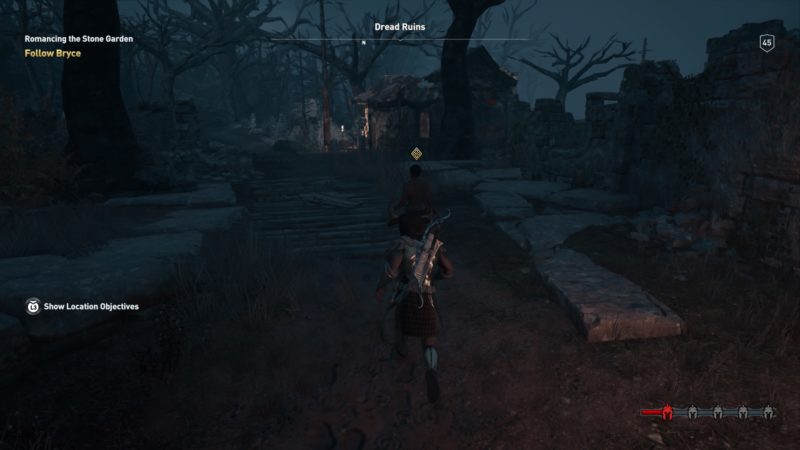 The quest completes after reaching the place where Ligeia went missing. You will get a pair of Dark Gauntlets and some drachmae for this quest.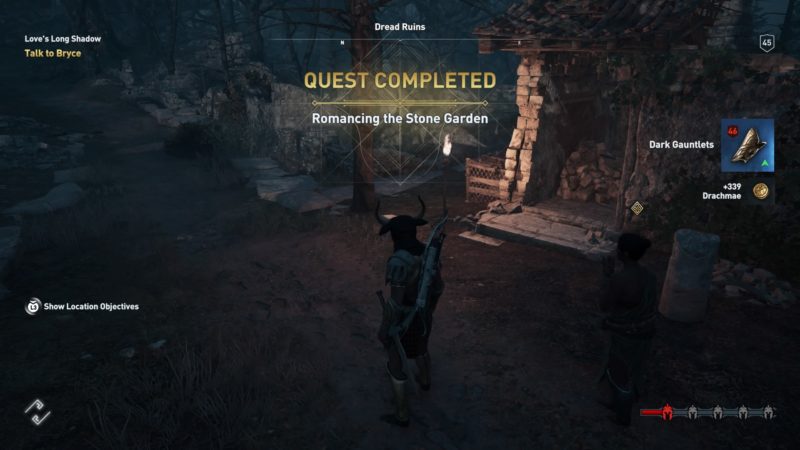 Another quest (Love's Long Shadow) instantly starts after completing this one.
---
Related articles:
AC Odyssey: Heavy Is The Spear (Quest Walkthrough)
AC Odyssey: The Lightning Bringer (Kill Steropes)
Assassin's Creed Odyssey: Waiting For Galarnos (Walkthrough)
Assassin's Creed Odyssey: Retribution (Walkthrough)
AC Odyssey: School Of Hard Knocks (Walkthrough)
Assassin's Creed Odyssey: Purple Pain (Quest Walkthrough)