Rock Hard is a side quest in Assassin's Creed Odyssey by Alkibiades.
Your task is to help Alkibiades retrieve his treasure from someone else.
Here's a brief walkthrough of Rock Hard in AC Odyssey.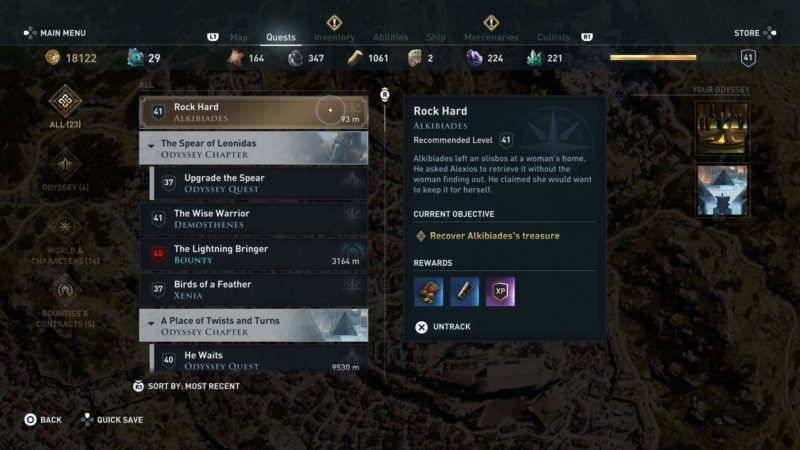 This quest is recommended for those level 41 and above, but it may differ according to your character's level.
To begin the quest, talk to Alkibiades in Attika. His exact location is shown in the map below.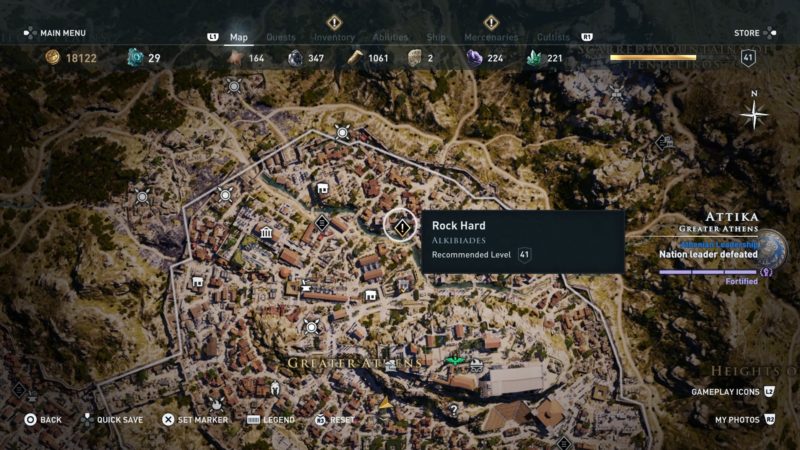 You will see him standing in front of the Tavern.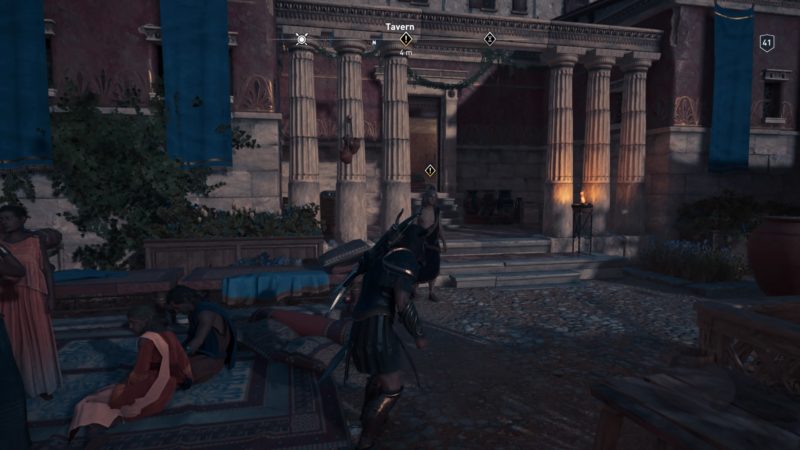 Recover Alkibiades' treasure
Next, help him get his treasure back. The exact location is shown in the map below, marked as the quest symbol.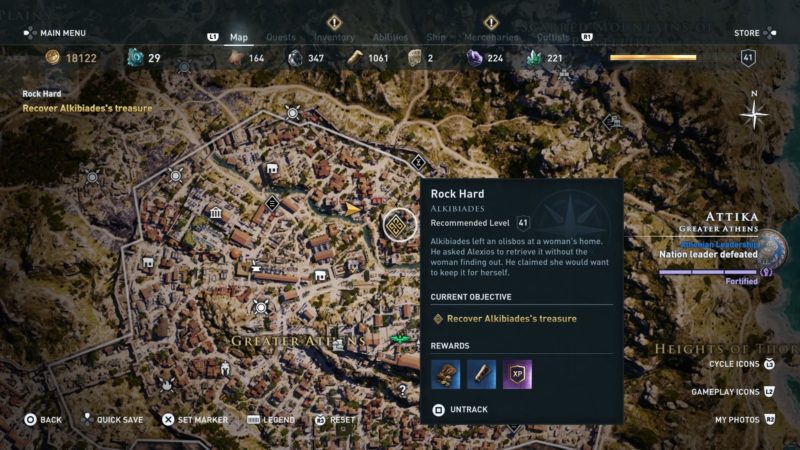 You can get in through the rooftop, but it's surrounded by guards. You'll definitely be spotted I think.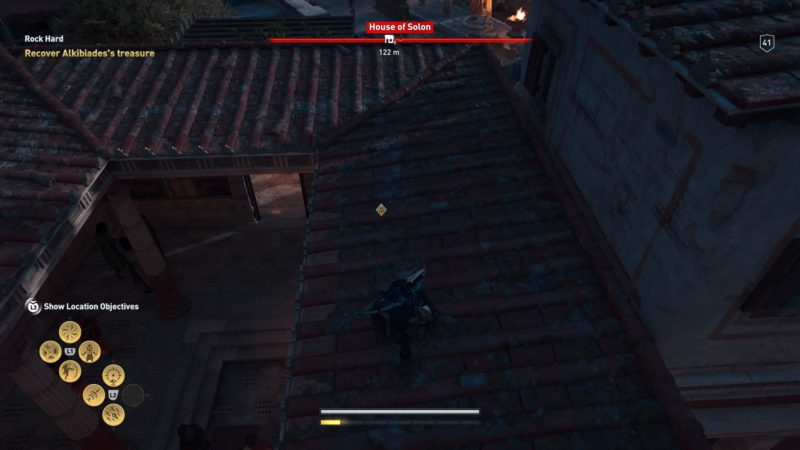 Loot the treasure and maybe kill a couple of guards on the way out.
Return to Alkibiades
Bring the treasure back to Alkibiades. You can find him at the previous location.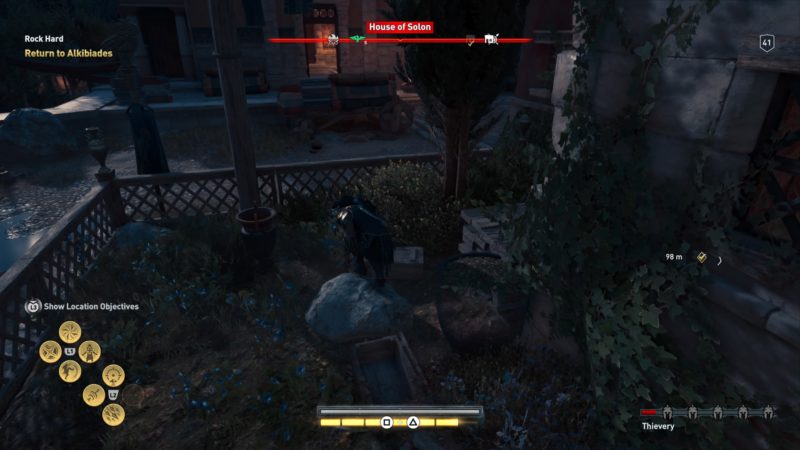 Turns out, the item was not his to begin with and you were just helping to steal it for him.
As quest rewards, you will get Alkibiades' gauntlets and some drachmae.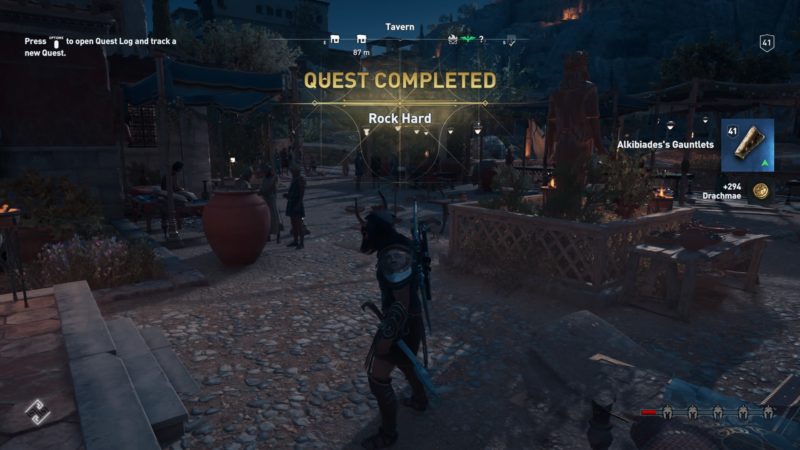 ---
Related articles:
Assassin's Creed Odyssey: A God Among Men (Walkthrough)
Assassin's Creed Odyssey: We Remember (Walkthrough)
AC Odyssey: Takes Drachmae To Make Drachmae
Assassin's Creed Odyssey: Judge, Jury, Executioner (Walkthrough)
Assassin's Creed Odyssey: Breaking Bread (Walkthrough)
AC Odyssey We Will Rise (Walkthrough)
Assassin's Creed Odyssey: Origins Of A Ritual (Walkthrough)