Assassin's Creed Odyssey also comes with a bounty system similar to what Red Dead Redemption 2 is planning to introduce this month.
How it works is simple. If you commit certain crimes in the towns or in other areas, your bounty level goes up.
This means you may be hunted by mercenaries who are pretty strong. Some are definitely higher level than you which makes them a challenge until you get stronger.
Here's an Assassin's Creed Odyssey bounty guide which also explains how to remove your bounty.
How to gain bounty
First of all, here's how a bounty hunter looks like in the screen below. There's a symbol of a red helmet above the NPC.
The higher your level of bounty, the more mercenaries will be after your head. It's generally okay to have these hunters chasing after you, until of course they interfere in your quests.
It's pretty annoying as they're added obstacles.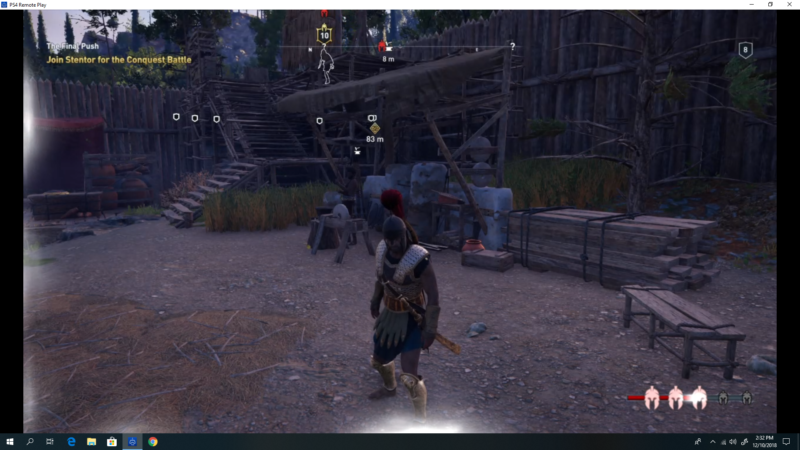 Gaining bounty in AC Odyssey is pretty straightforward. Whenever you kill people or steal items especially in towns, your bounty will increase.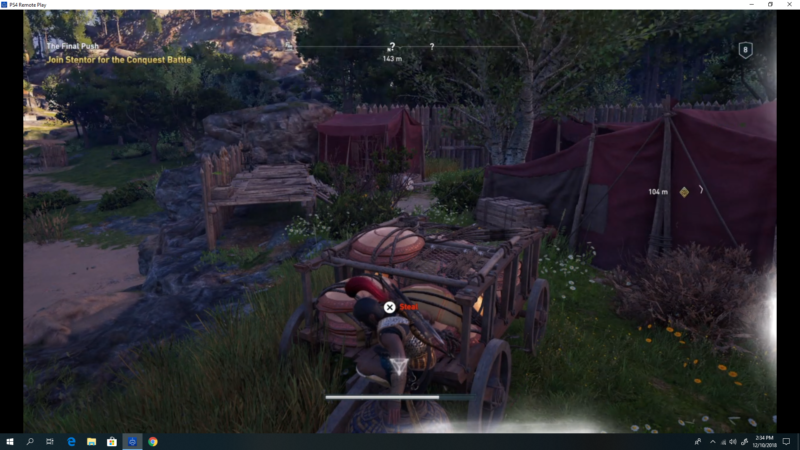 The more you commit crimes, the higher your bounty level becomes and it's reflected on the bottom right of your screen.
To check out the details of the mercenaries after you, use the mini menu and you should see the "Mercenaries" tab.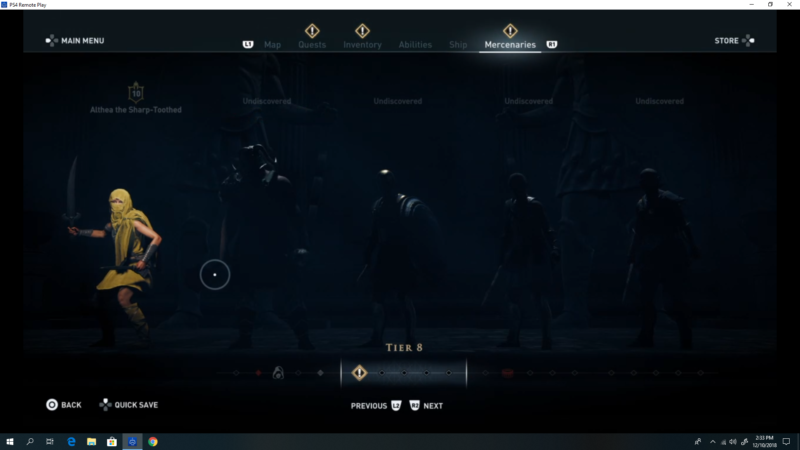 Click on them to see their details, unless of course you haven't met them, in which they are displayed as undiscovered.
Tier 9 is the lousiest of them all, and as you progress, you will meet mercenaries from lower tiers, who are of higher level and are harder to fight.
How to remove bounty in Assassin's Creed Odyssey
If you hate having a bounty on your head, you can get rid of it in four main ways.
1. Kill the bounty sponsor
If you look at the screen below, there's a character with a symbol over its head. The symbol shows a knife through a bag.
That's the sponsor (person who paid for the bounty over your head). Kill him and get rid of the bounty. It's more of a hassle but at least it's free.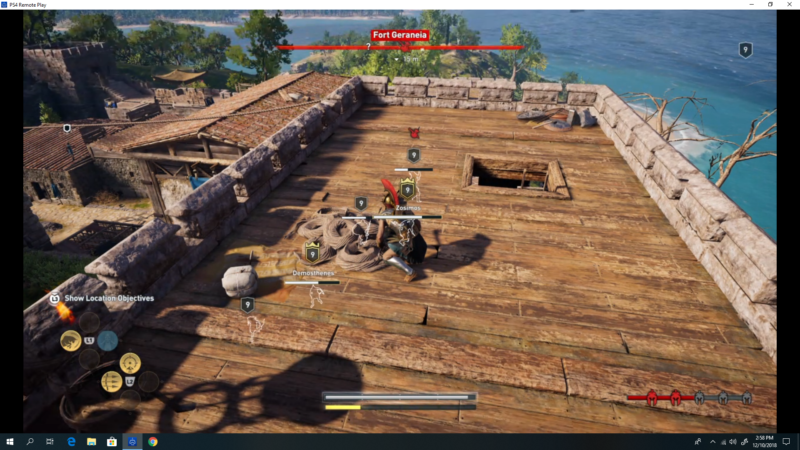 2. Wait it out
Another way is to wait for the bounty level to drop by itself, but it's really slow. At least from my experience, it's not worth waiting.
3. Kill every mercenary who is after you
This is the toughest way to get rid of your bounty, but if you don't mind taking the time and effort, why not?
After all, these mercenaries give good loots after you kill them, especially equipment.
4. Pay off your bounty
The easiest way is to just pay off the bounty and get these mercenaries off your back.
Just open your world map and you should see the bounties on the bottom right of the screen.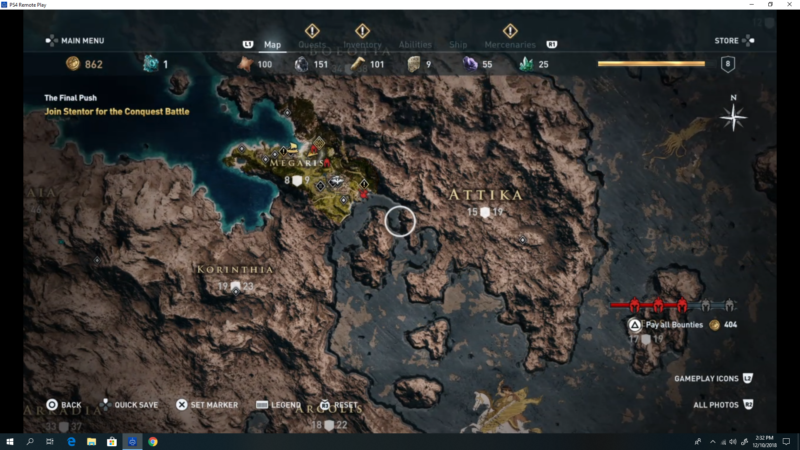 If you're on the PS 4, hold Triangle to pay off the bounties. It only works if you have enough drachmae (money).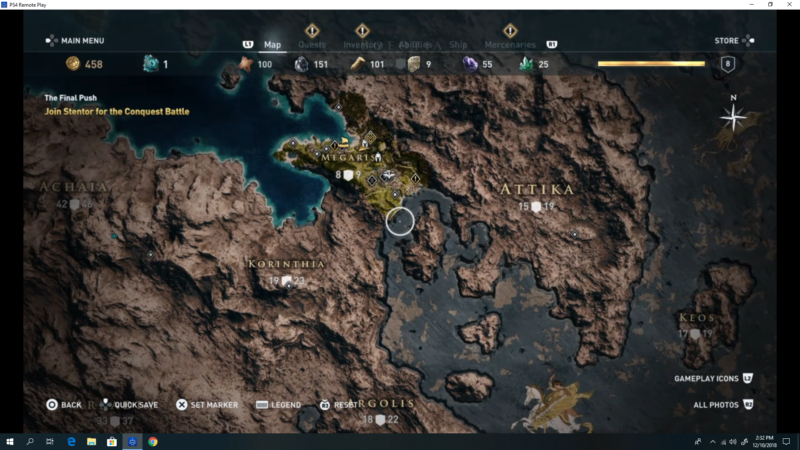 And that's about it. Pay and be free from added annoyances.
In a nutshell
Mercenaries and bounties are an interesting addition to Assassin's Creed Odyssey which gives more flavor to its otherwise straightforward gameplay.
Hopefully this brief guide has been somewhat helpful.
---
Related articles:
The Daughters Of Artemis (Kalydonian Boar) Walkthrough
Snake In The Grass Walkthrough (AC Odyssey)
Assassin's Creed Odyssey: Age Is Just A Number (Quest)
How To Synchronize Location And Unlock Fast Travel – AC Odyssey
Assassin's Creed Odyssey: Location Of Orichalcum Fragments
Assassin's Creed Odyssey: How To Earn Drachmae (Money) Fast
Best Gaming Chairs – Top Ten Picks
Forza Horizon 4: Barn Find Locations In The Game