Protector Of Persia is a main quest in the DLC "Legacy of the First Blade" in Assassin's Creed Odyssey.
Your task is to look for the Huntsman in the forest and defeat him.
Here's a walkthrough of Protector of Persia in AC Odyssey.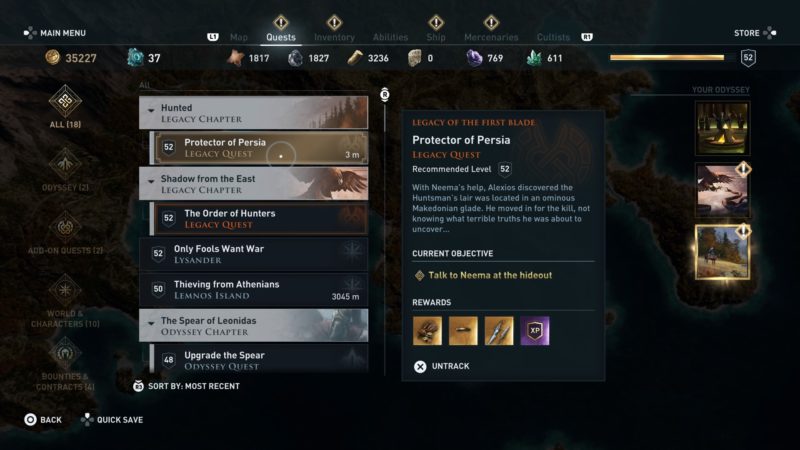 This quest is recommended for those level 52 and above, but it differs according to your own level.
Talk to Neema
To begin the quest, talk to Neema at the hideout.
You can find her in the location shown in the map below.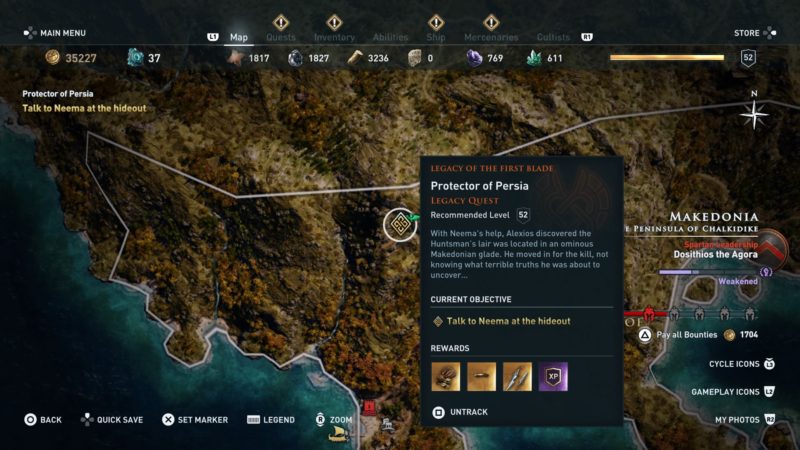 She'll be standing in front of the hideout entrance. Talk to her.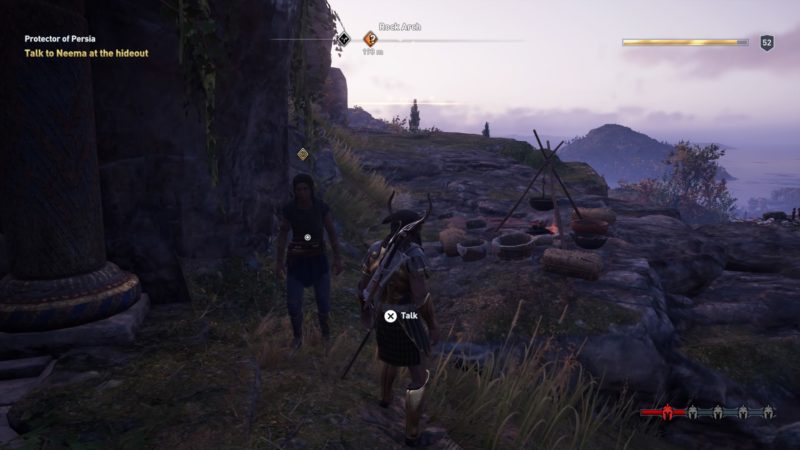 During the cutscene, she says that she will bring her father Darius to find the Huntsman as well.
You will need to go after the Huntsman first.
Reach the forest
Now, get to the forest of the Huntsman first. You can find him at the exact location shown in the map below, marked as the quest symbol.
It's in the Unexplored Mount Pangeon.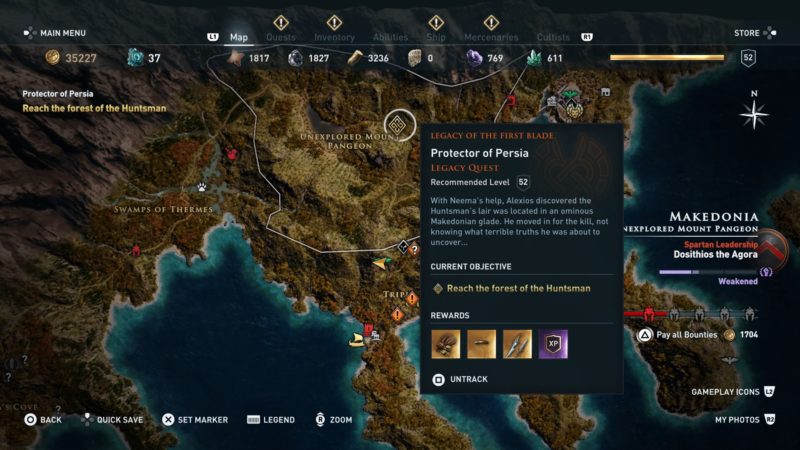 As you get to the marker, a cutscene will load, with the Huntsman talking to you while being unseen.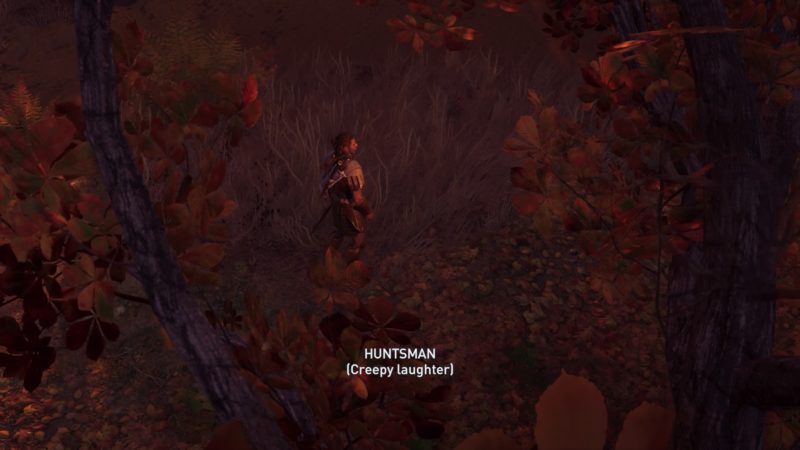 Kill the Huntsman's guards
Before you can meet him, he will send his guards. Kill all five of the guards.
They aren't too strong.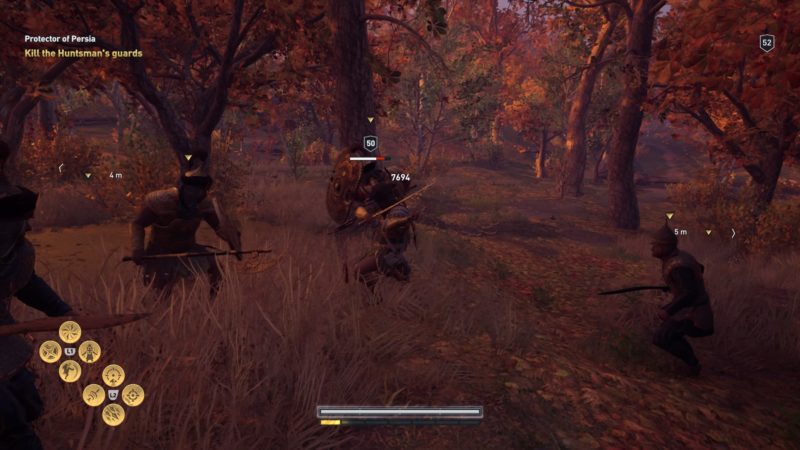 Defeat the Huntsman
The Huntsman will then appear after you've defeated his guards.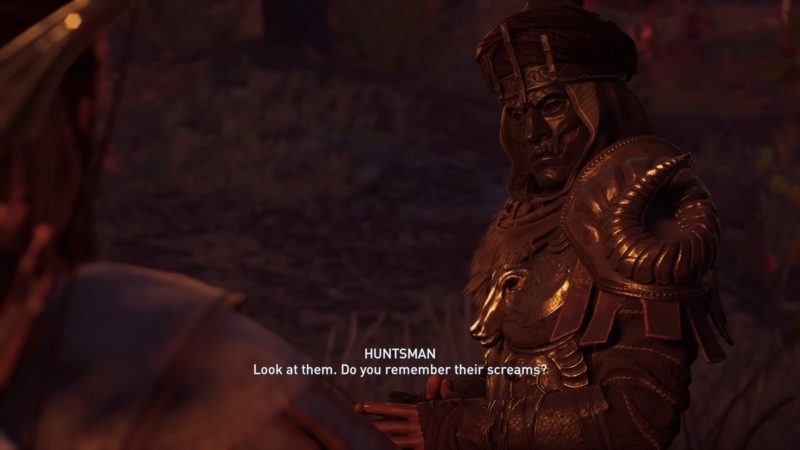 This fight is quite annoying. He is invisible most of the time if he uses this smokescreen skill.
However, you may be able to see him as he's not fully invisible. It's similar to the invisibility / camouflage in the Predator movies.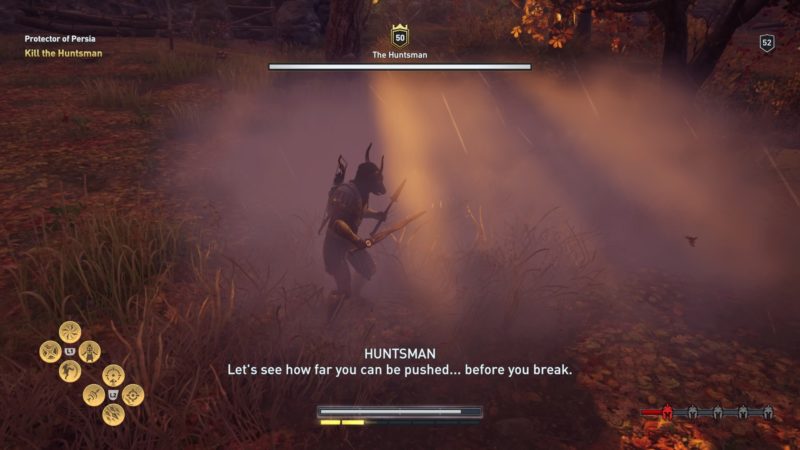 When he goes invisible, he uses this skill a lot, which rains arrows from the top. Just keep dodging.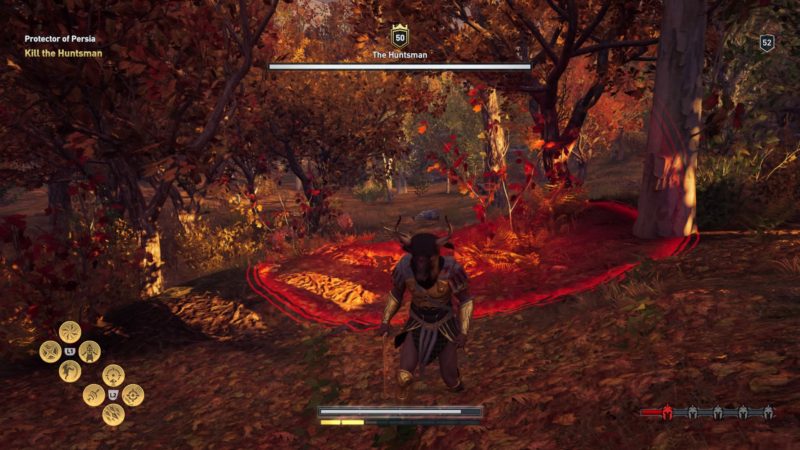 If you're able to see him, keep hitting him. He will become visible then.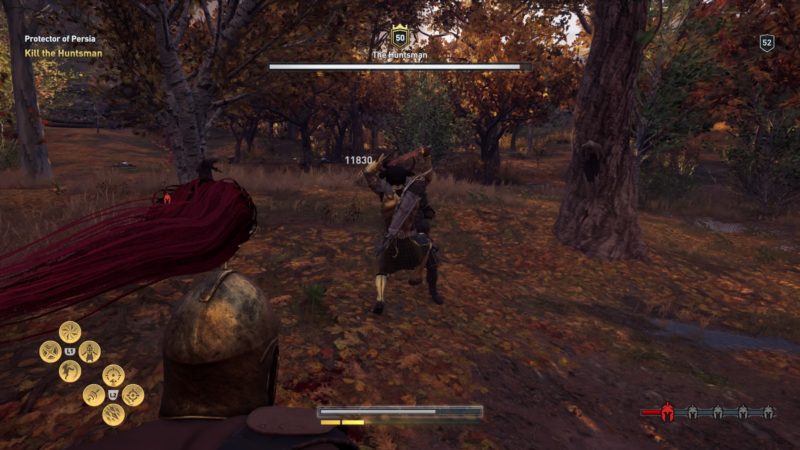 Try using the overpower skill to lower his HP quickly.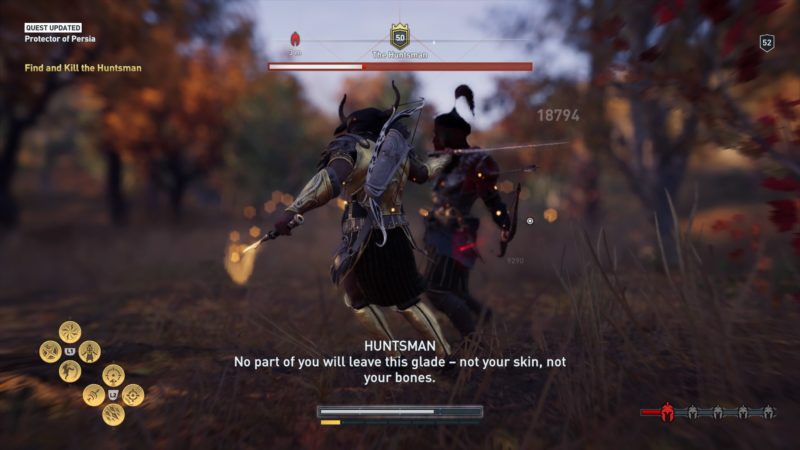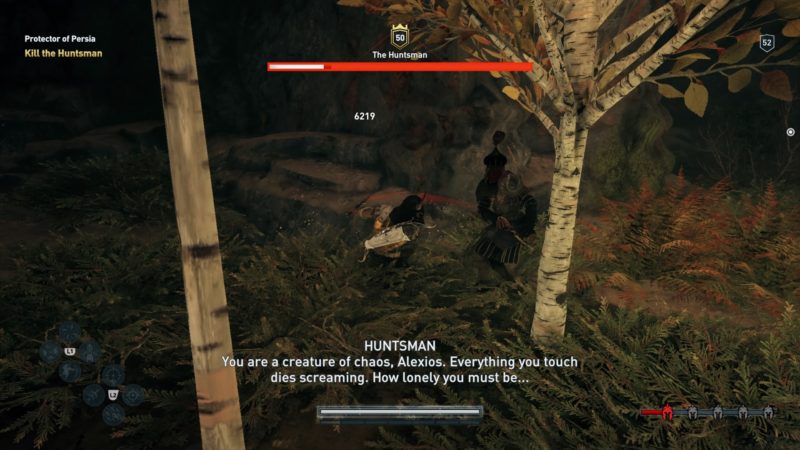 Once you get his health to zero, he will flee.
Find and kill the huntsman
After he runs away, use Ikaros, the eagle, to detect his exact location.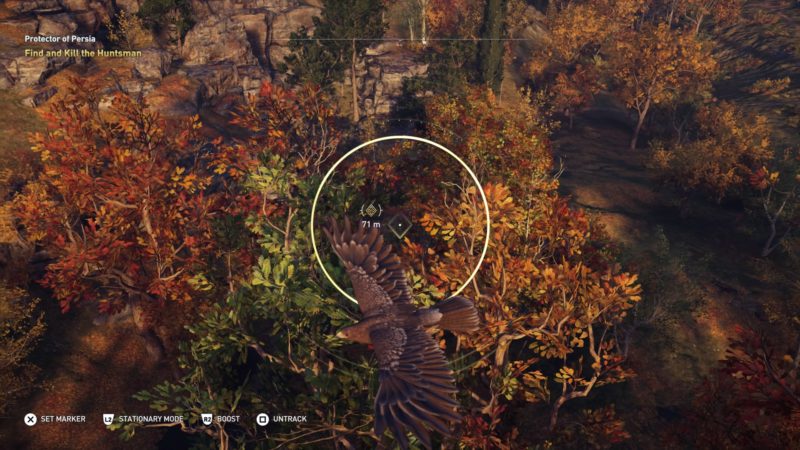 As you get there, you'll find a crack on the wall. Get through the crack and into the cave.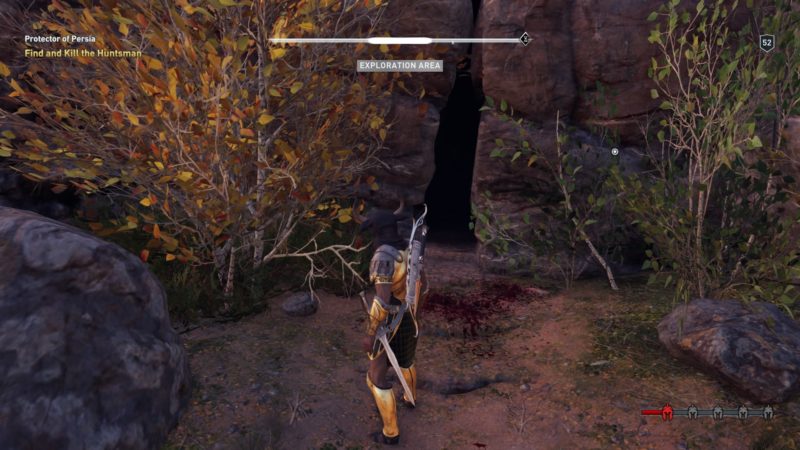 You should reach this area where there's a waterfall. If you use the "Ghost of Artemis" arrow skill, you can hit him through the wall.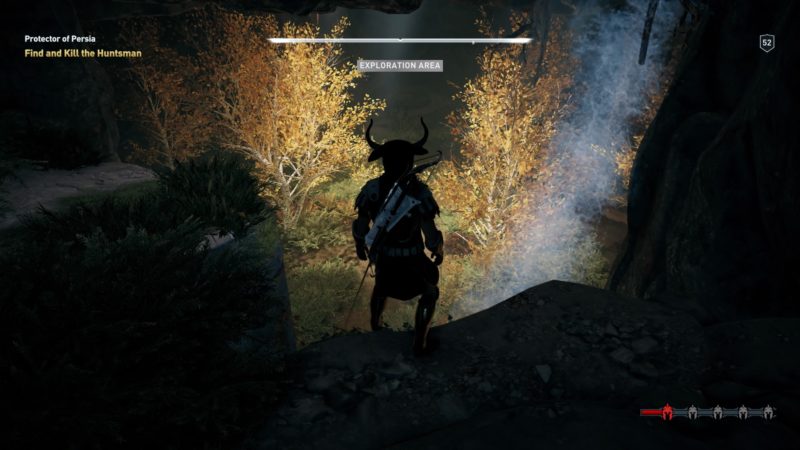 This time, the fight is really easy. His HP dropped more than half just by using the Ghost of Artemis skill once.
Hit him until his HP drops to zero and a cutscene loads immediately.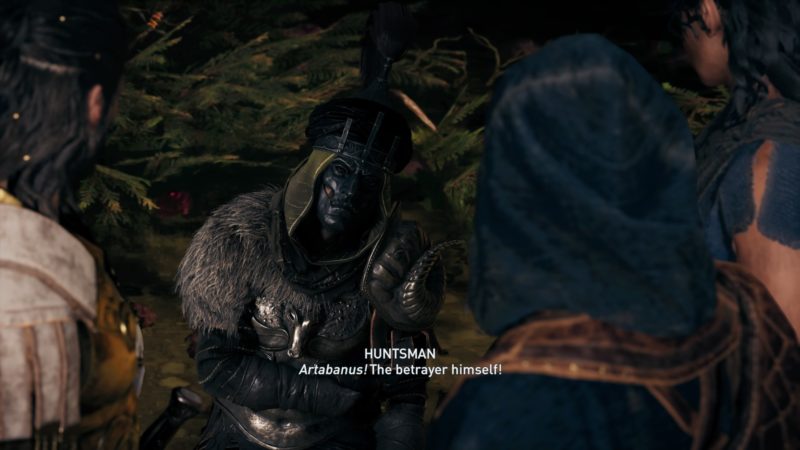 During the cutscene, Darius and Neema appears. This part is mainly storytelling on Darius' background, and how he knows the Order.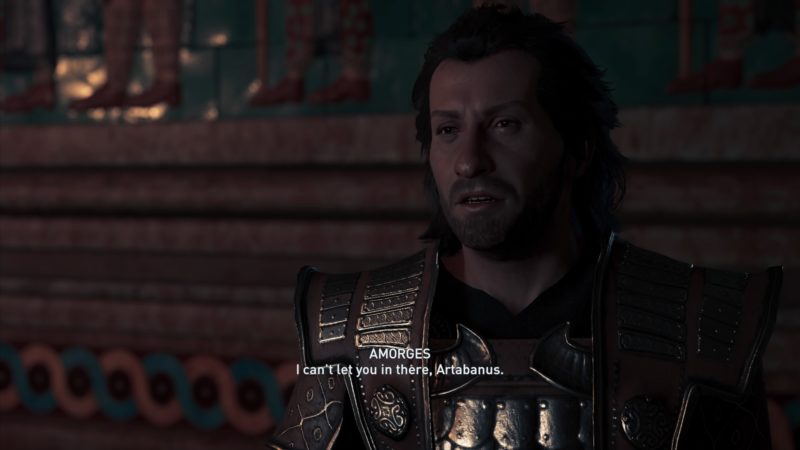 After the cutscene, you should receive an ancient clue.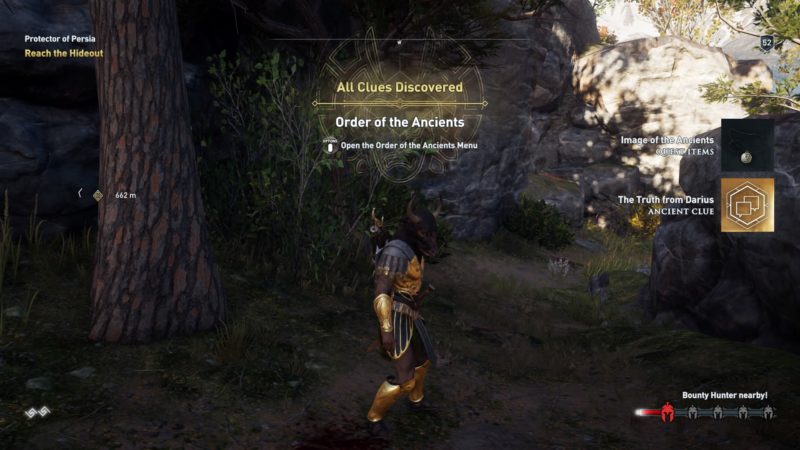 Reach the hideout
Now, get back to the hideout to meet Neema and Darius.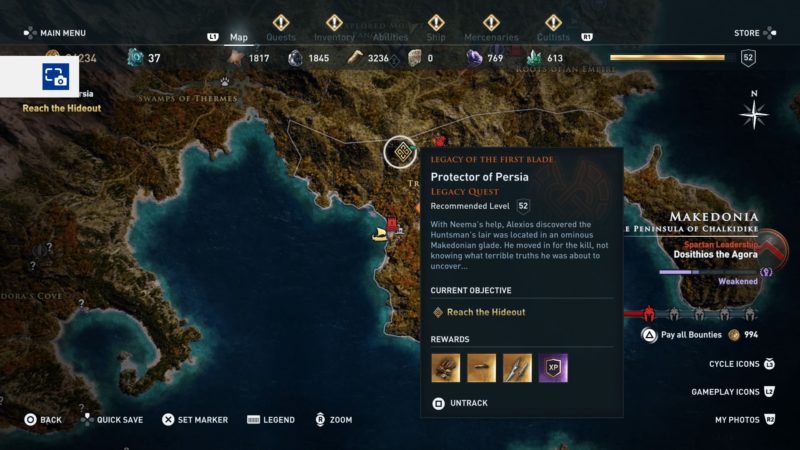 Talk to them and they will decide to move their hideout someplace else.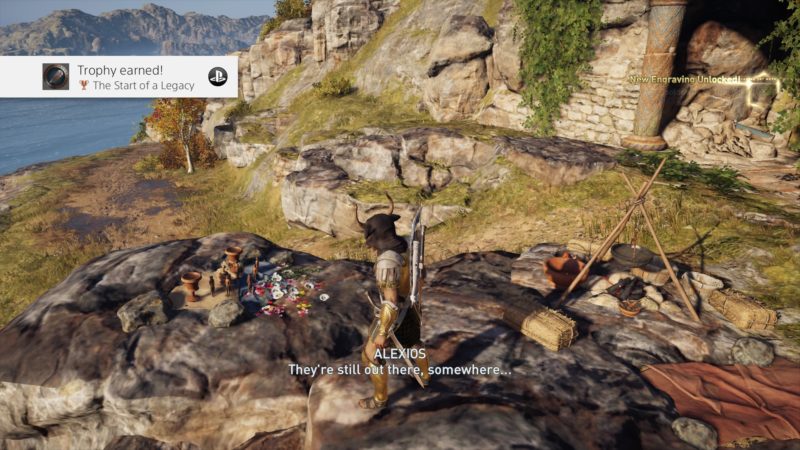 The quest completes here, and you should get some equipment for your troubles. A new engraving will also be unlocked.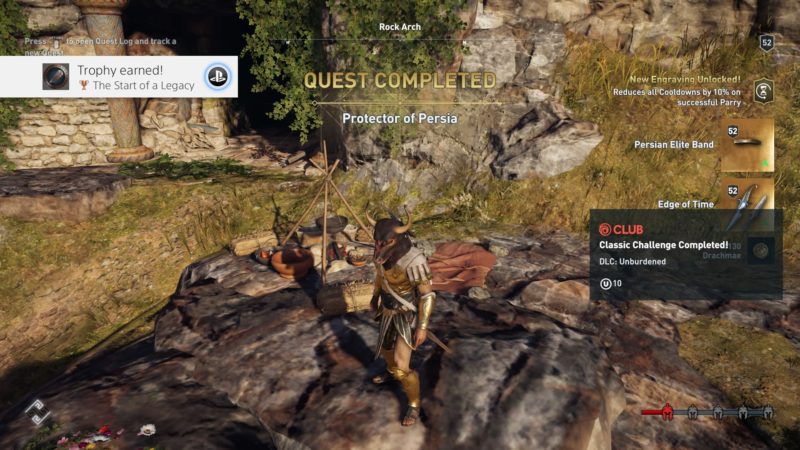 ---
Related articles:
Assassin's Creed Odyssey: On The Grapevine (Walkthrough)
AC Odyssey: Stranger Tides (Quest Walkthrough)
Assassin's Creed Odyssey: Whimpers Through The Fog (Walkthrough)
Assassin's Creed Odyssey: Mysterious Malady (Quest Walkthrough)
AC Odyssey: Revealing The Recruiter (Walkthrough)
Assassin's Creed Odyssey: The Horsemen Cometh (Walkthrough)