Pick Your Poison is a support quest in Assassin's Creed Odyssey relating to Diona.
Your task is to find the satchel of poison from the Mycenaean Ruins, as she apparently needs it.
Here's a brief walkthrough of Pick Your Poison in AC Odyssey.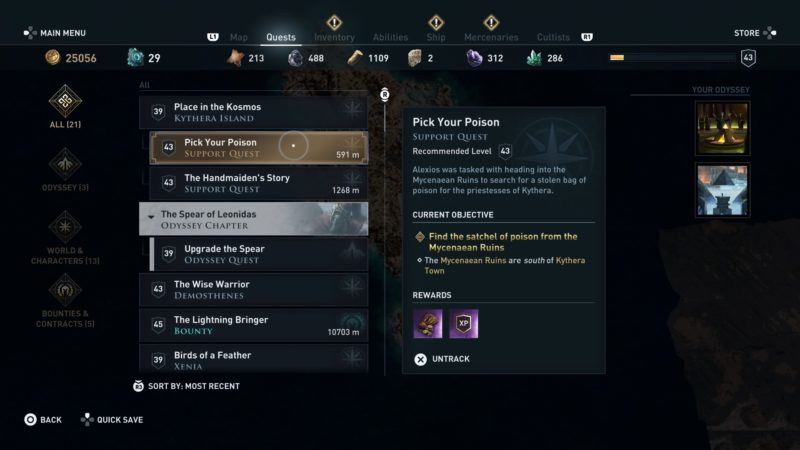 This support quest is recommended for those level 43 and above, but it may differ according to your own level.
Get to the Mycenaean Ruins
Your only objective is to get the poison from the ruins and deliver it back to Diona. The satchel is located in the ruins south of Kythera town.
The exact location is shown in the map below, marked as the quest symbol.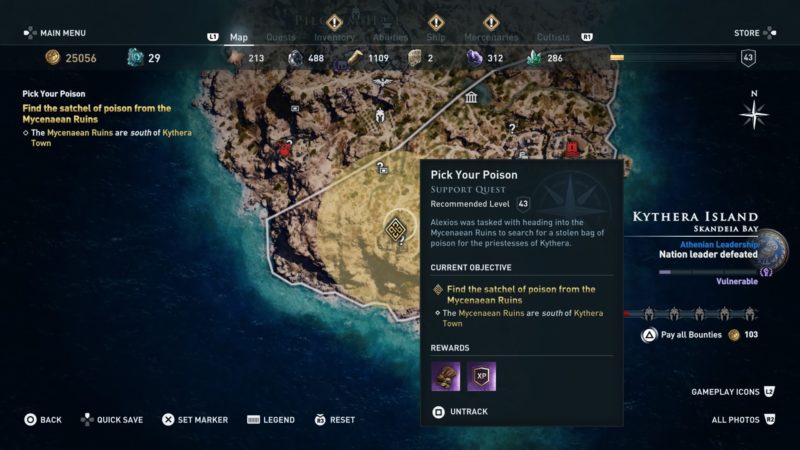 As you arrive, you'll notice some guards in the Ruins.
You can just avoid them by sneaking into the place, and loot the poison.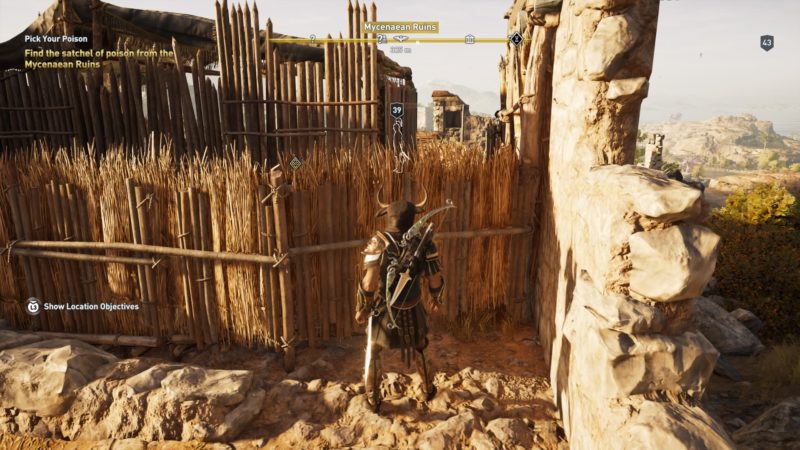 The satchel of poison is hidden inside a treasure chest, as shown in the screenshot below.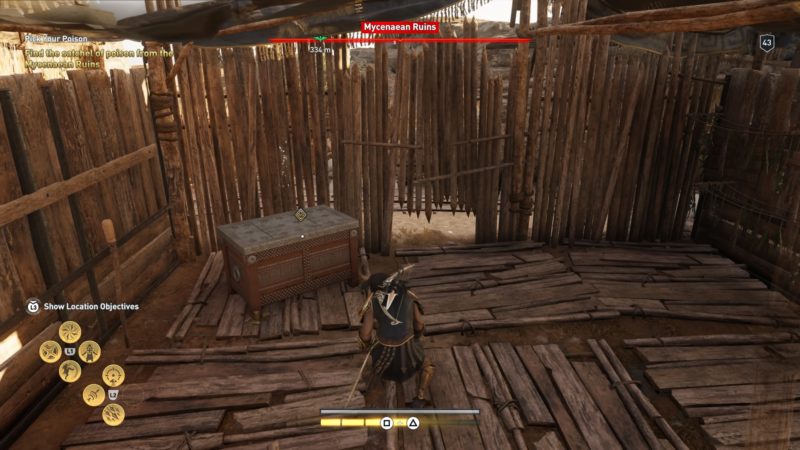 Return the poison to Diona
Once you've taken the satchel of poison, get back to Diona at the same location she was earlier. Her exact location is shown in the map below.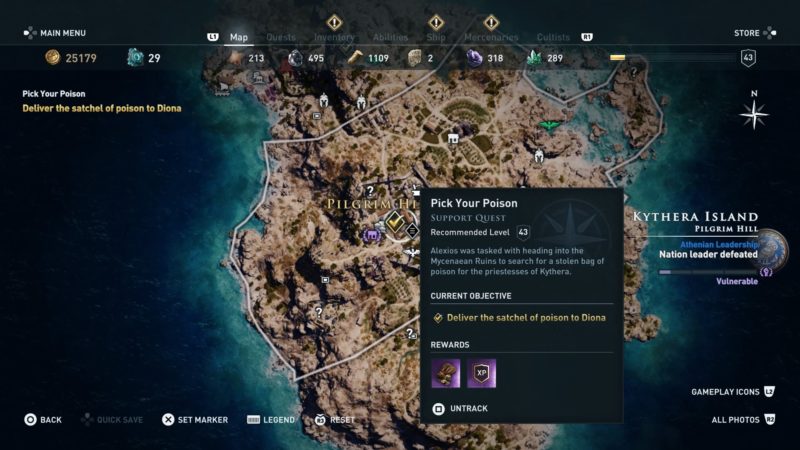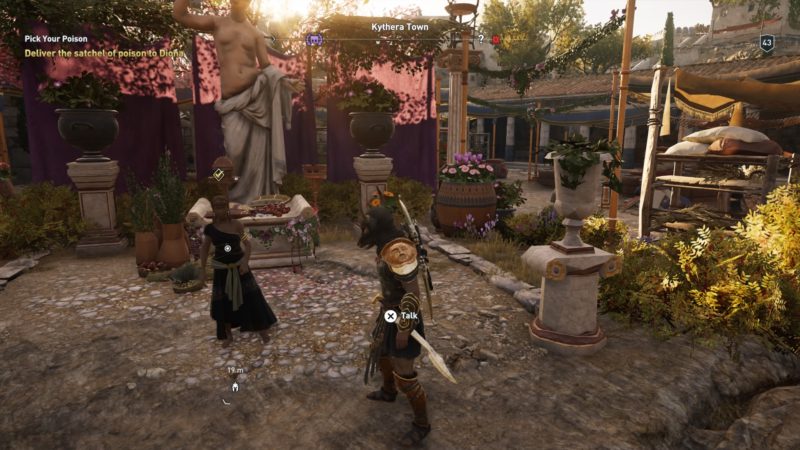 Talk to her and the quest completes. You will earn some drachmae as quest rewards.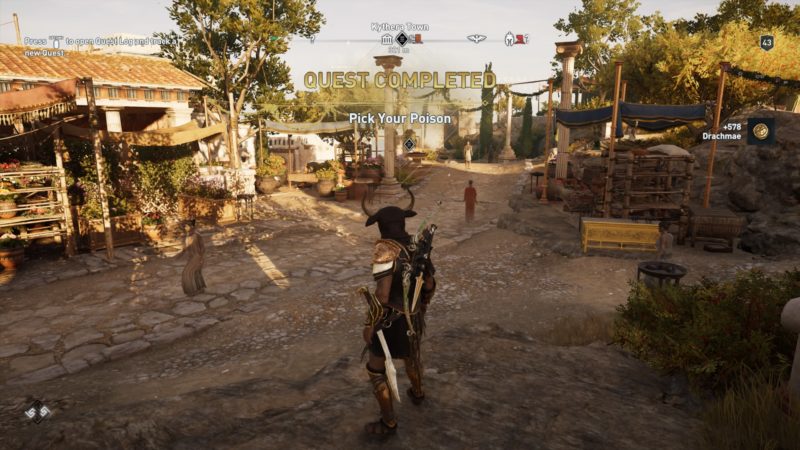 And that's it for this quest.
---
Related articles:
Assassin's Creed Odyssey: By The Fates (Walkthrough)
Assassin's Creed Odyssey: Kallisto The Bear
AC Odyssey: The Handmaiden's Story (Walkthrough)
Assassin's Creed Odyssey: Atoll Order (Quest Walkthrough)
Assassin's Creed Odyssey: All Bonds Will Break (Walkthrough)