Pankration is a main quest in Assassin's Creed Odyssey that involves the Olympics.
Your task is to defeat the reigning champion Dorieus in a Pankration.
Here's a walkthrough of Pankration in AC Odyssey.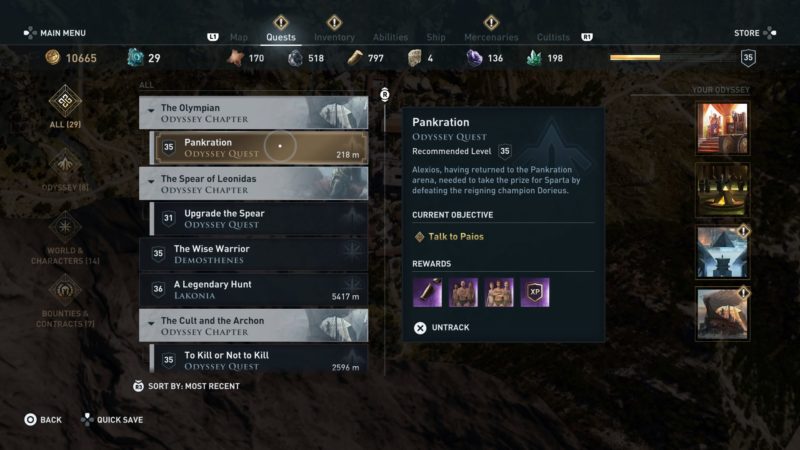 The recommended level for this quest is 35, but it may differ according to your own level.
To begin the fight, talk to Paios in the Valley of Olympia. His exact location is shown in the map below.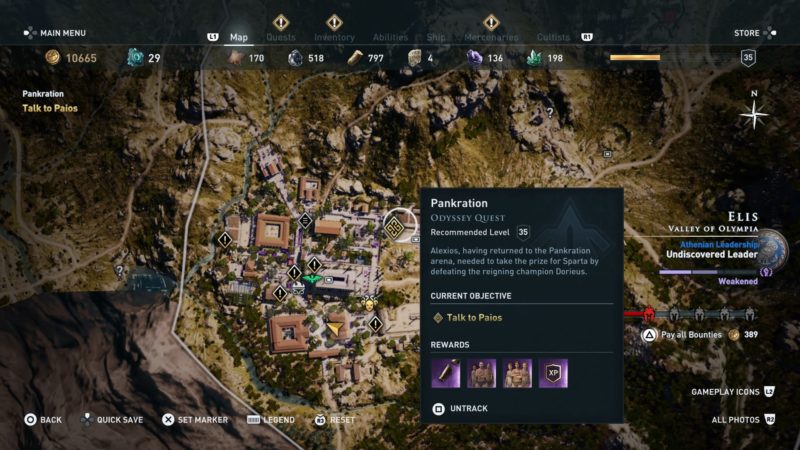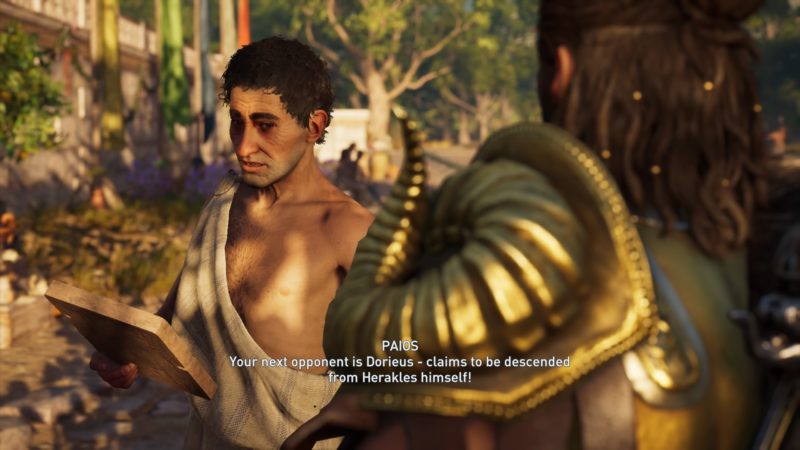 Defeat Dorieus
Your only objective in this quest is to defeat Dorieus who is the reigning champion for Pankration.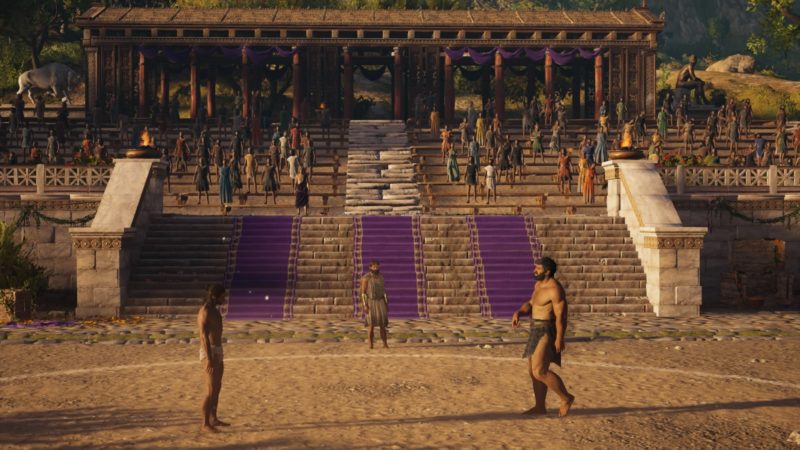 He is definitely stronger than the other two contenders, but he isn't too strong.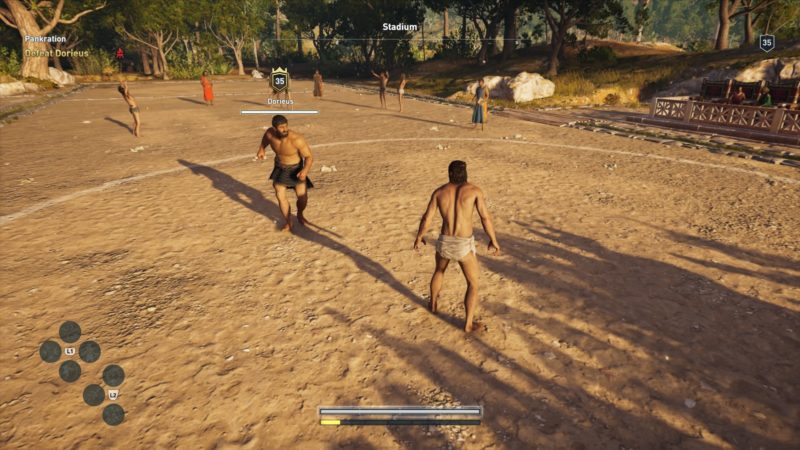 Just use overpower to deplete his health by a lot. Once you've defeated him, there'll be a cutscene where they crown you as the new winner of Pankration.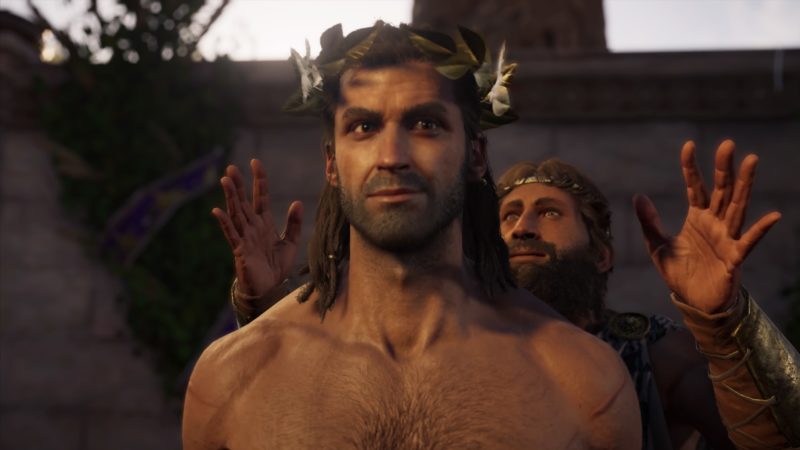 The quest completes here and you'll get a pair of Pankration Gloves plus a new theme (Greek Athletes) for your crew's clothing.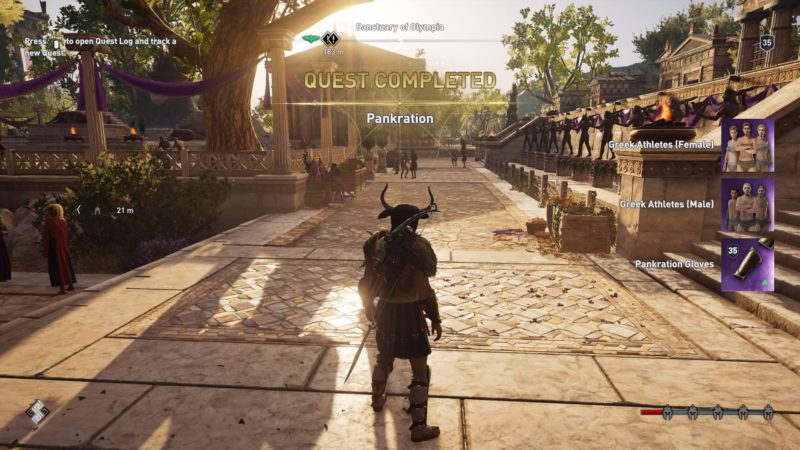 That's it for this mission.
---
Related articles:
Assassin's Creed Odyssey: Fourth-Degree Burns (Walkthrough)
AC Odyssey: To Kill Or Not To Kill (Walkthrough)
Assassin's Creed Odyssey: The Long Game (Walkthrough)
Assassin's Creed Odyssey: The Contender (Walkthrough)
AC Odyssey: Delivering A Champion (Walkthrough)
Assassin's Creed Odyssey: Cashing In On The Cow