Origins Of A Ritual is one of the side quests given by Eppie in Assassin's Creed Odyssey.
Your task is to look for a stele piece that is kept in a temple at Orchomenos City.
Here's a brief walkthrough of Origins of a Ritual in AC Odyssey.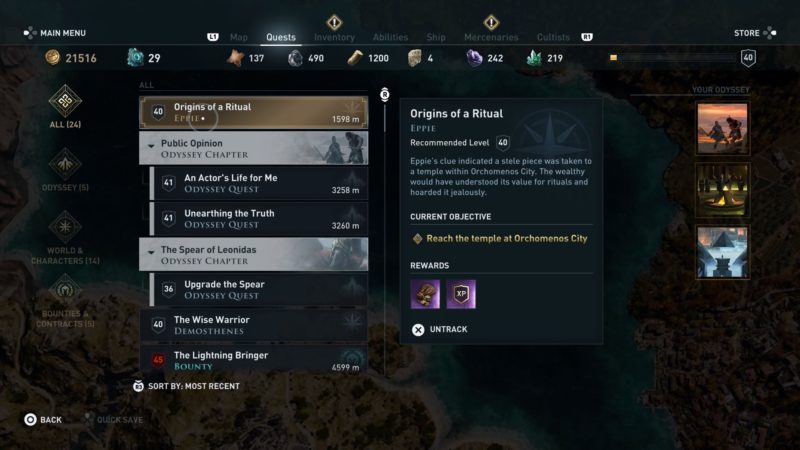 This quest is recommended for those level 40 and above, but it may differ according to your own level.
Get to the temple at Orchomenos City
Your first objective is to go to Orchomenos City, near Lake Kopais. There should be a temple there.
Its exact location is shown in the map below, marked as the quest symbol.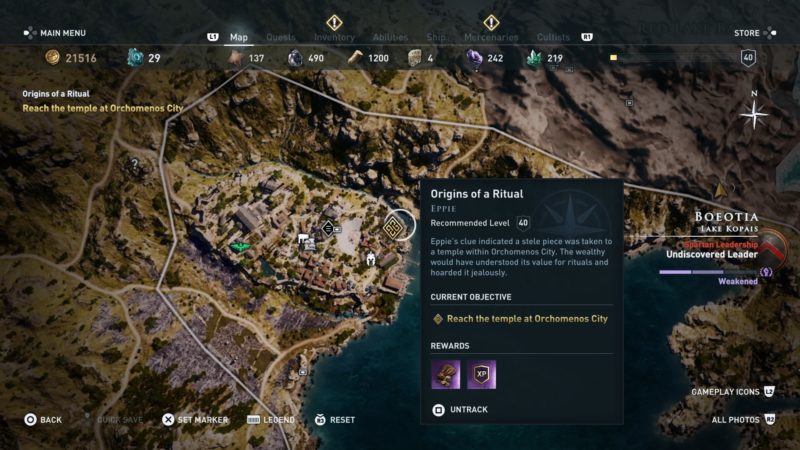 As you get there, you'll notice that the temple has been burned down.
Investigate the burned temple
The next objective is to find out what happened to the temple. Talk to the lady standing within the compound.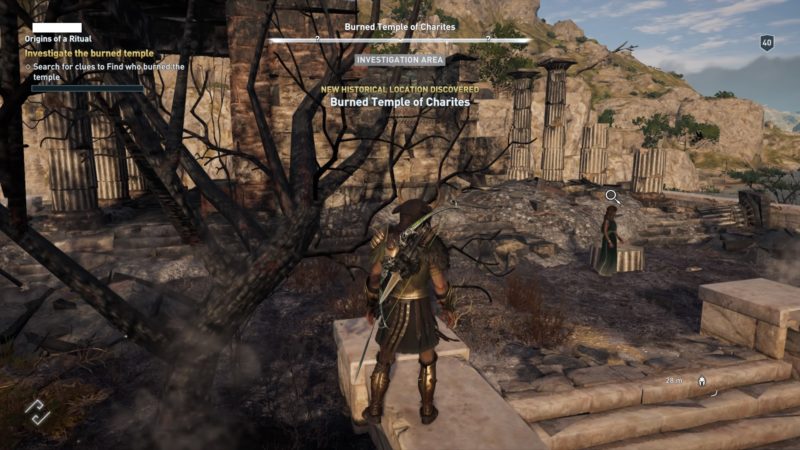 There are other clues around the building as well.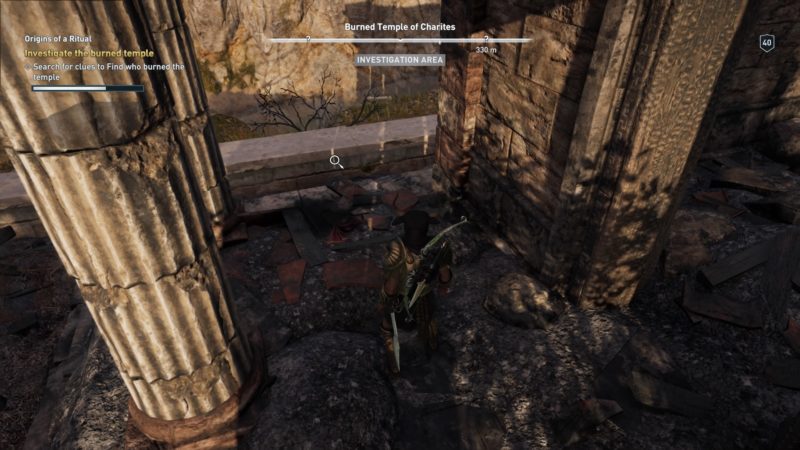 In total, there are three clues to interact with, including the lady in the compound.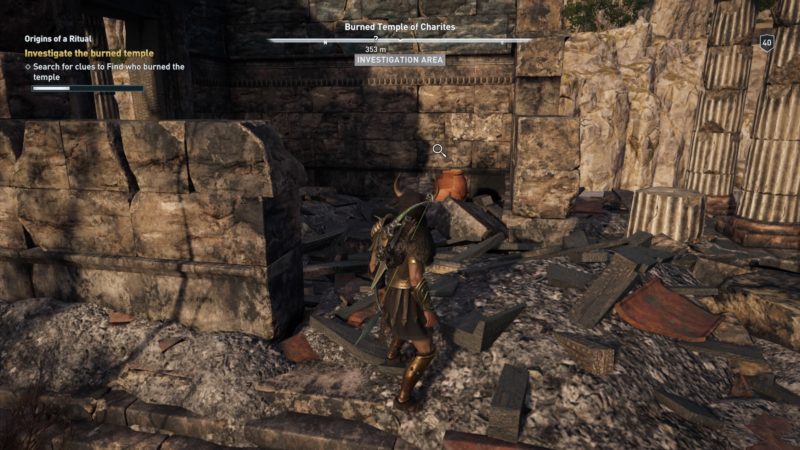 Find and kill the culprit
After investigating the area, you will find out that the culprit is just nearby. His exact location is shown in the map below.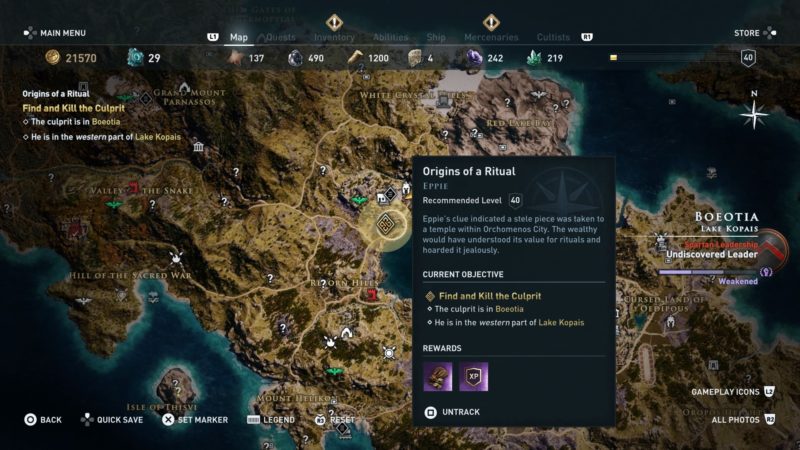 You should see him in an alley. He will notice that you're there for him. Kill him and loot his body.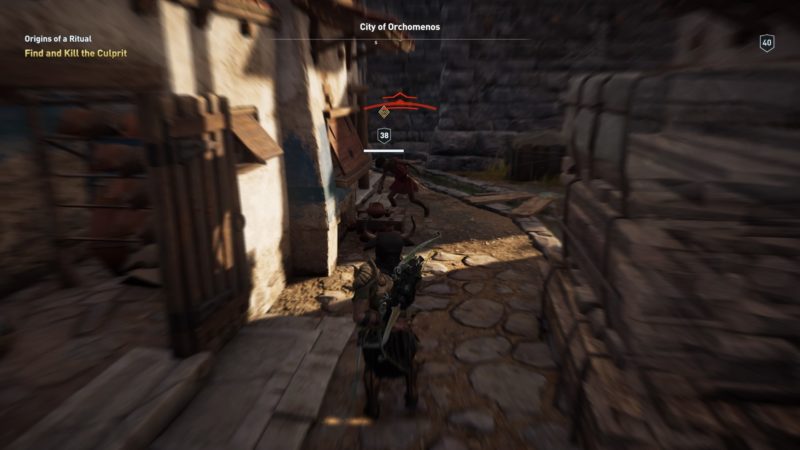 You will obtain a stele piece, a Rusty Mycenaean Armor and some drachmae as quest rewards.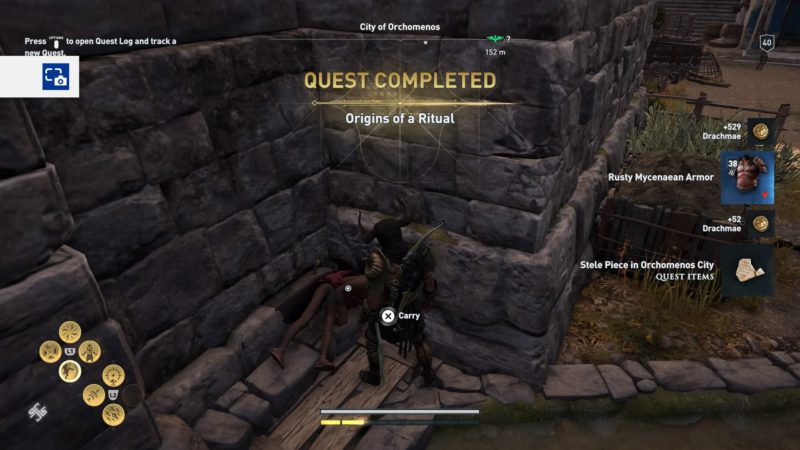 That's it for this quest.
---
Related articles:
Assassin's Creed Odyssey: An Actor's Life For Me
AC Odyssey: Keep The Faith (Walkthrough)
Assassin's Creed Odyssey: The Tribute (Quest Walkthrough)
Assassin's Creed Odyssey: Chasing Phantoms (Walkthrough)