Assassin's Creed Odyssey puts importance in the orichalcum ore as you will find it useful once you've reached Phokis.
This is a brief guide on all orichalcum locations and also different ways to get orichalcum fragments.
When do you need orichalcum fragments?
You will see the importance when you get to Phokis as part of The Wolf's Fate quest in search for Elpenor.
You will then meet a trader named Sargon and he will trade some epic and legendary items in return for orichalcum.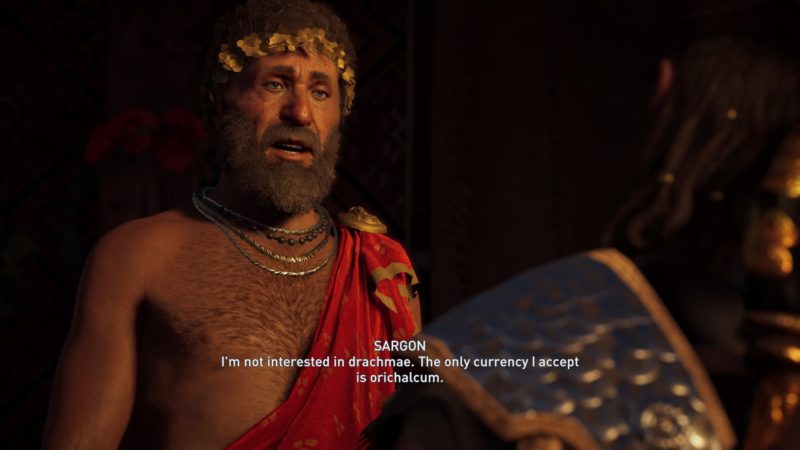 The epic items can usually be traded for around 40 orichalcum fragments and the legendary one requires more. There's also this Olympian Gift that gives you a random item and it's cheaper at about 20 orichalcum fragments if not mistaken.
This is one of the easiest ways to acquire legendary items in AC Odyssey.
How to get Orichalcum Fragments in AC Odyssey
There are a couple of ways to get orichalcum fragments in Assassin's Creed Odyssey. First of all, you can do daily quests.
Look for the blue symbol as it indicates that you will earn orichalcum upon completion.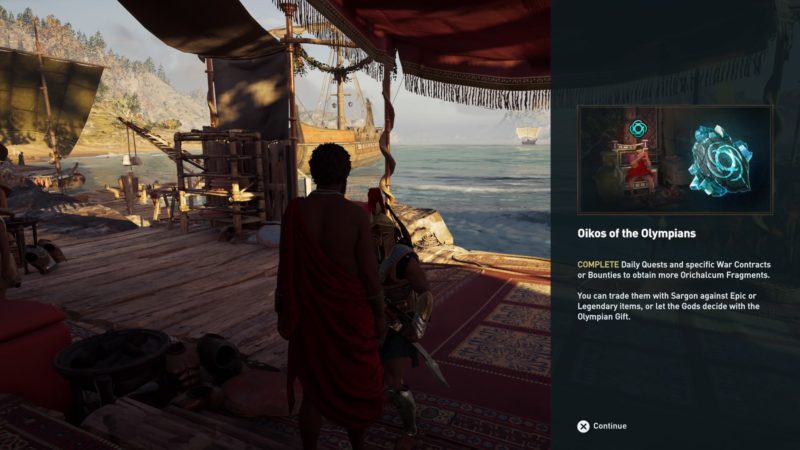 You can also earn orichalcum from war contracts or even bounties that you find on the mercenary board.
Once again, those with the blue symbol will reward you with orichalcum fragments if you finish the job.
The third way of getting some is to find them yourself. They are scattered all over this huge open-world map.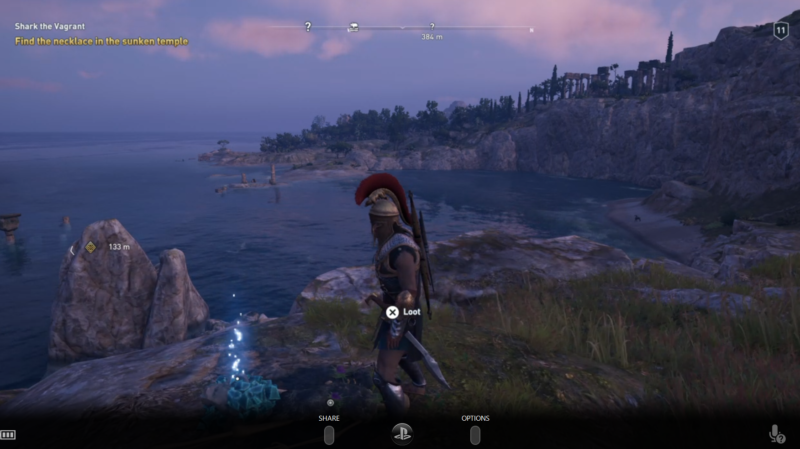 Luckily for you, the full map of all orichalcum locations is buyable with real money. You need to first buy Helix Credits to exchange 300 credits with the map. There are also other maps to look out for like the legendary chest locations.
If you don't wish to spend any further on this game, you can refer to the locations below as I personally bought the orichalcum and legendary chest map for 600 credits total.
Overview Of Orichalcum Locations In Assassin's Creed Odyssey
Here's the full overview of all locations where you can find orichalcum fragments. You should also be able to see the legendary chest locations.
This is pretty zoomed out, but there's another section below where I zoomed in on the locations.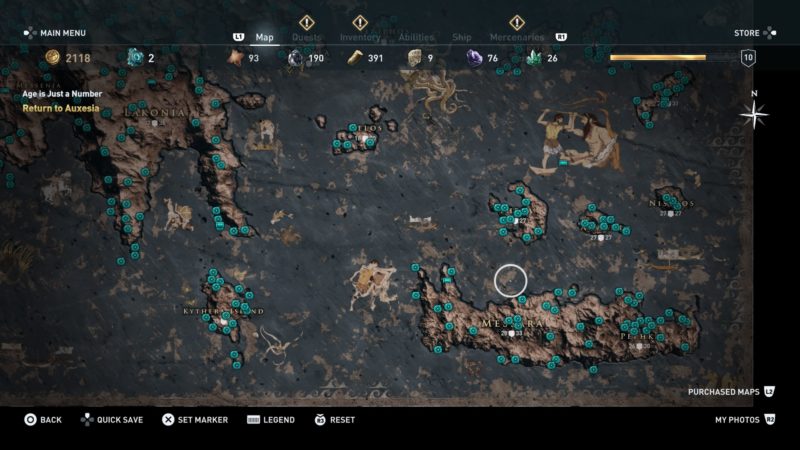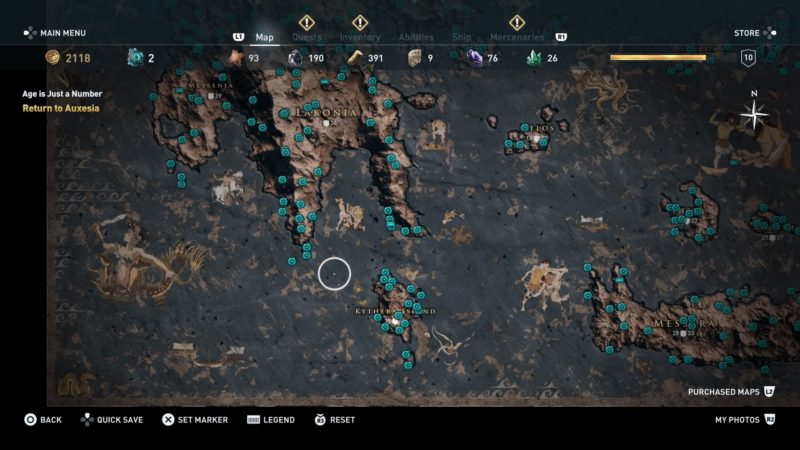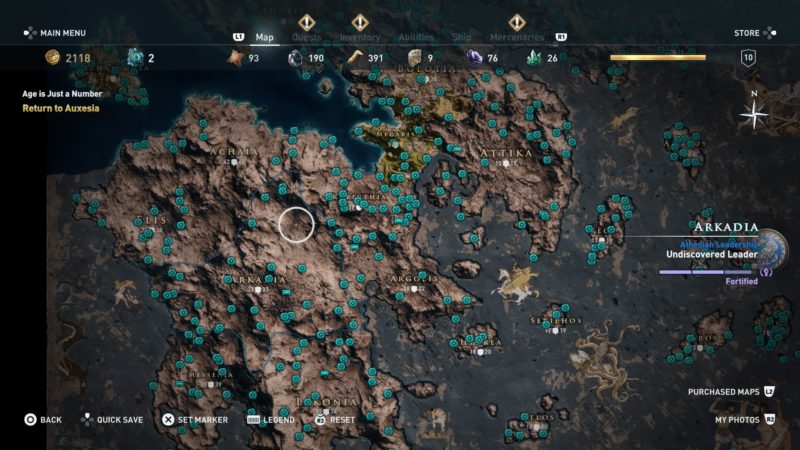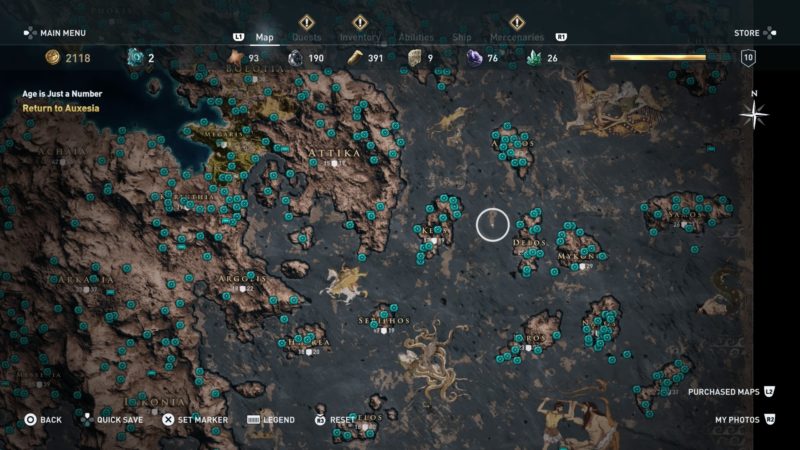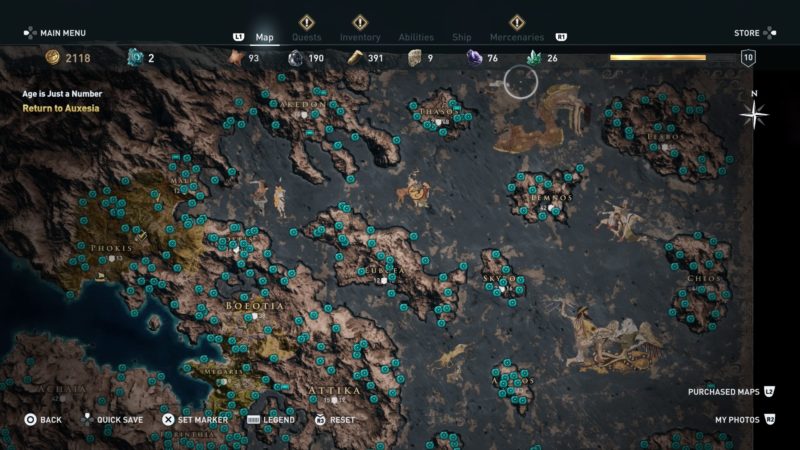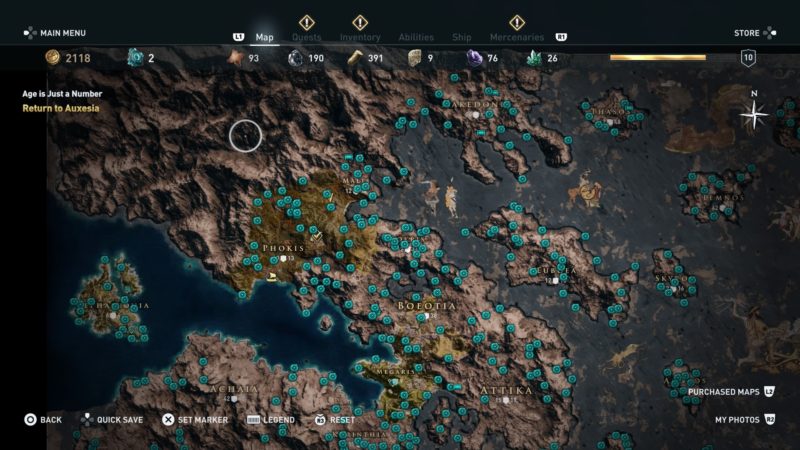 '
This is just the very general overview of the locations. Please refer below for the more specific and up-close screenshots of the orichalcum locations.
All Orichalcum Locations In AC Odyssey
Here are the more specific screenshots of the locations of the fragments. You can use CTRL+F to look for the exact names of the places.
Lemnos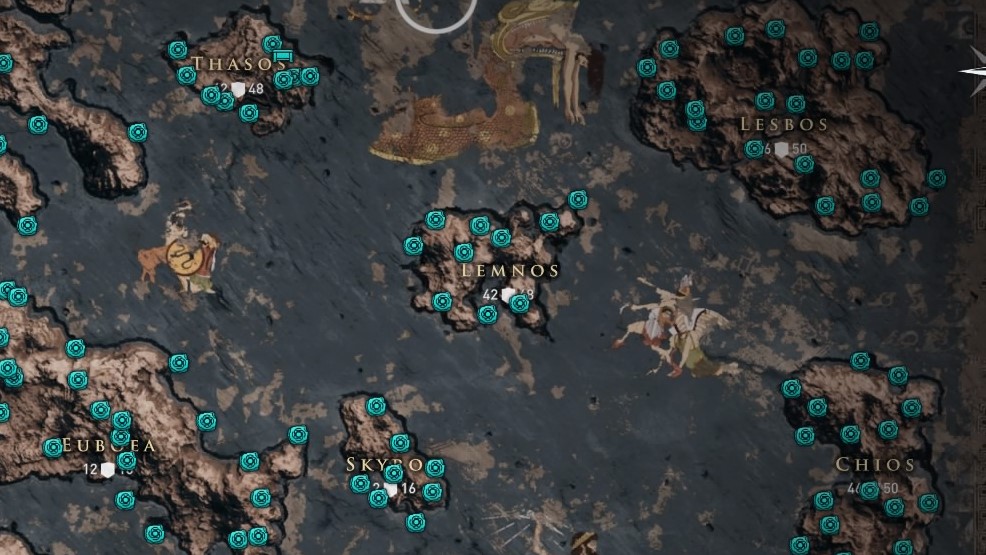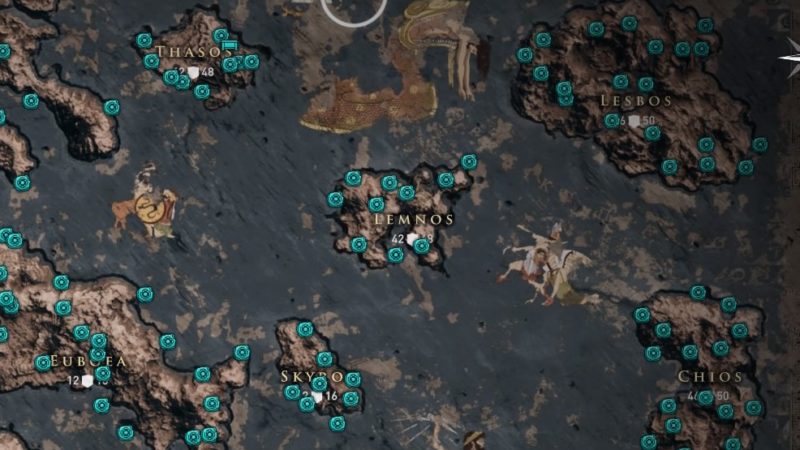 Thera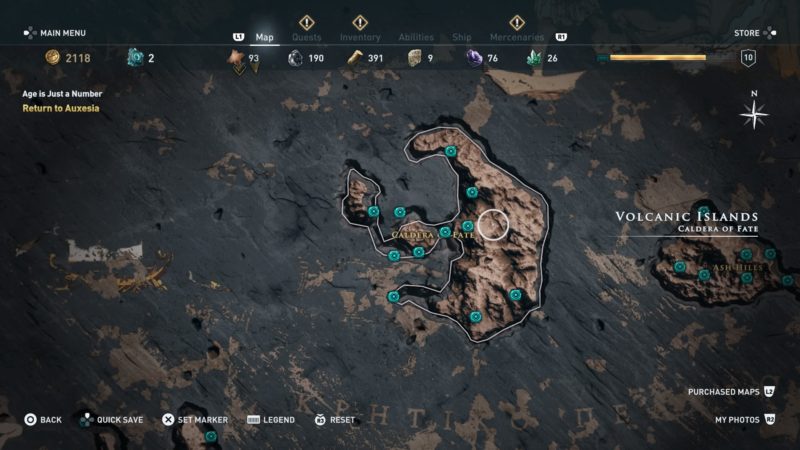 Lokris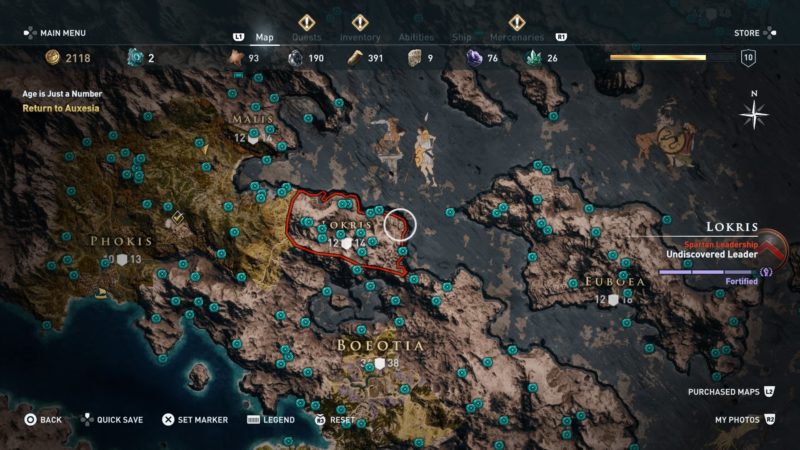 Thasos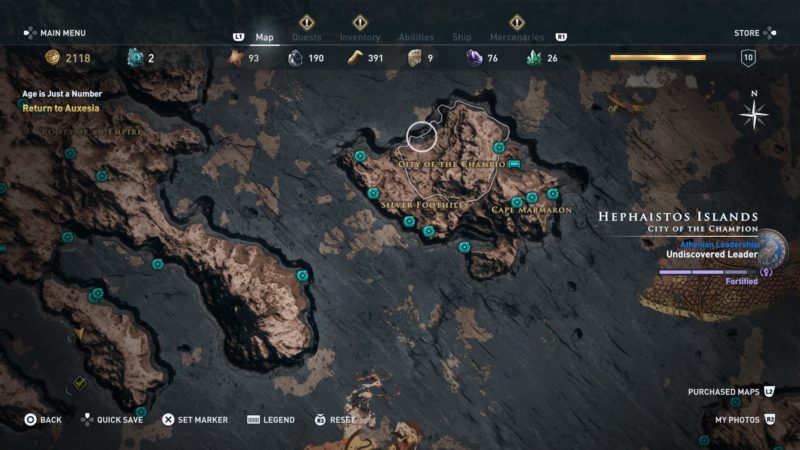 Skyros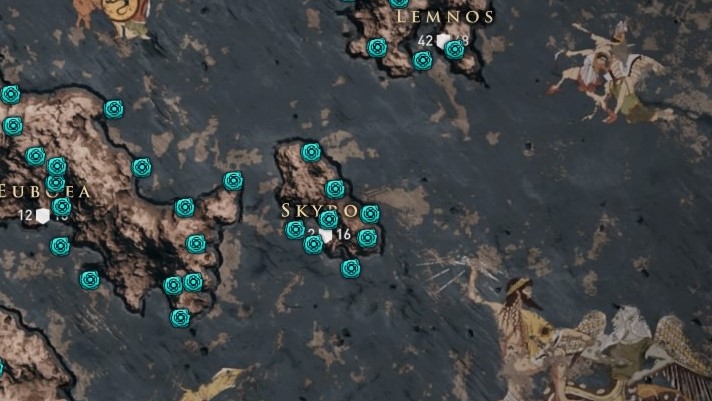 Seriphos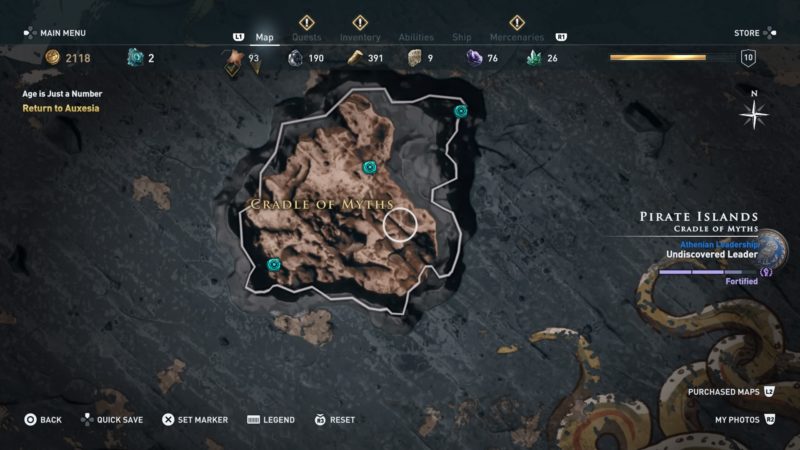 Phokis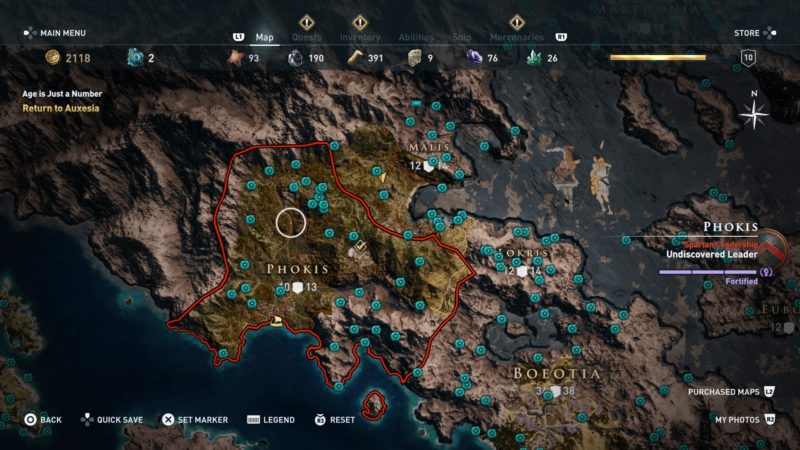 Pephka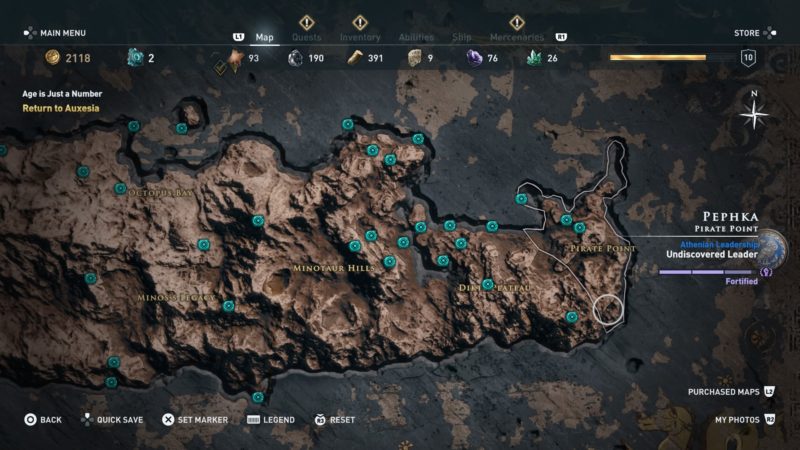 Paros And Naxos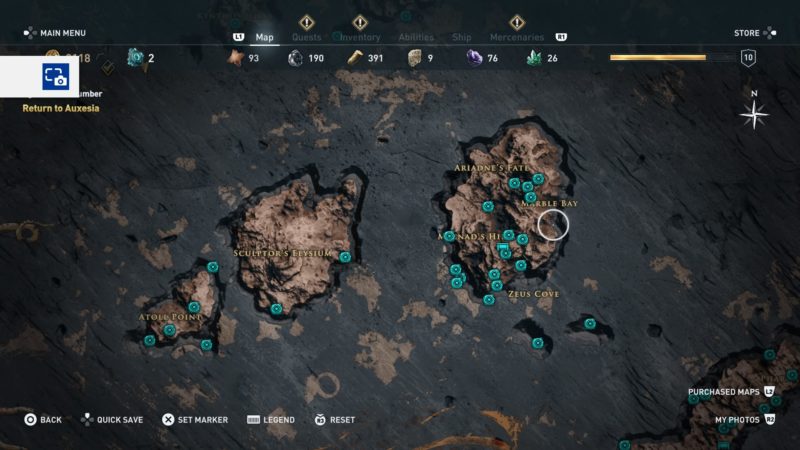 Nisyros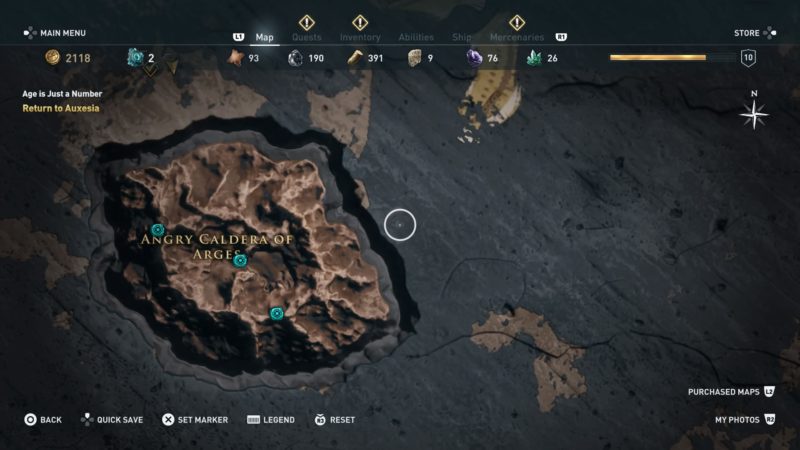 Messenia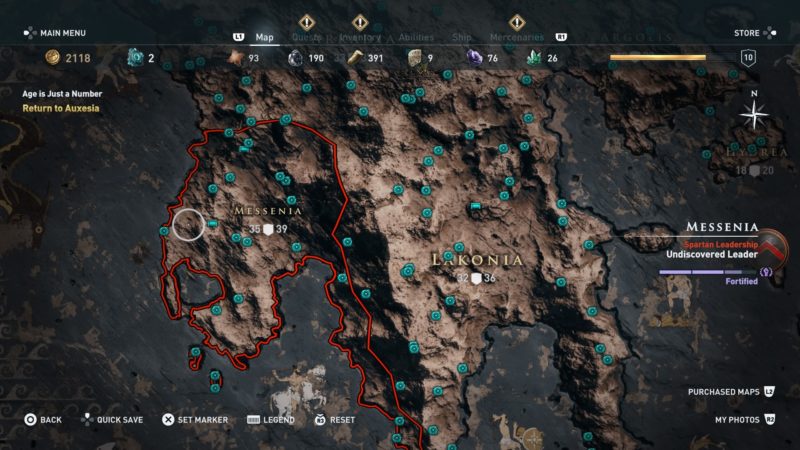 Messara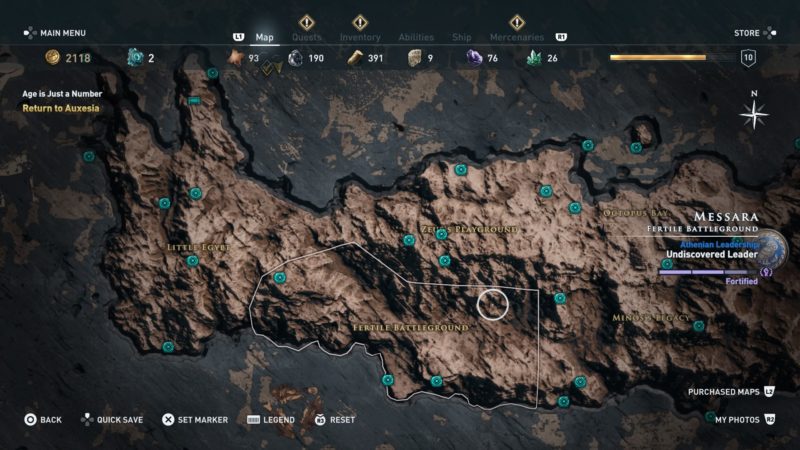 Melos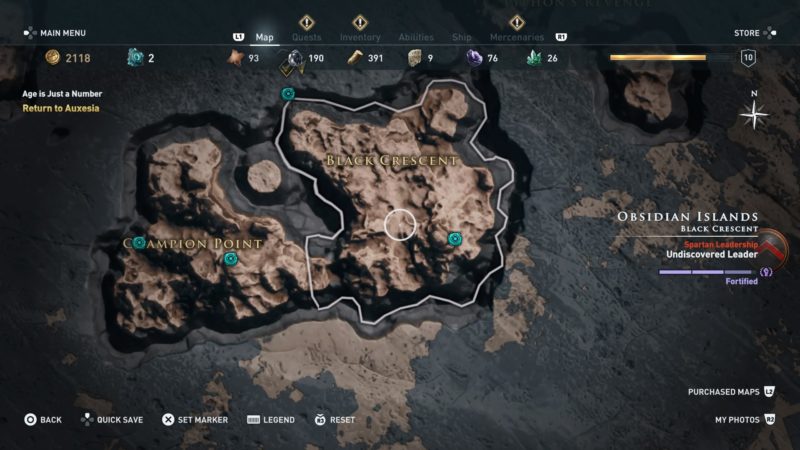 Megaris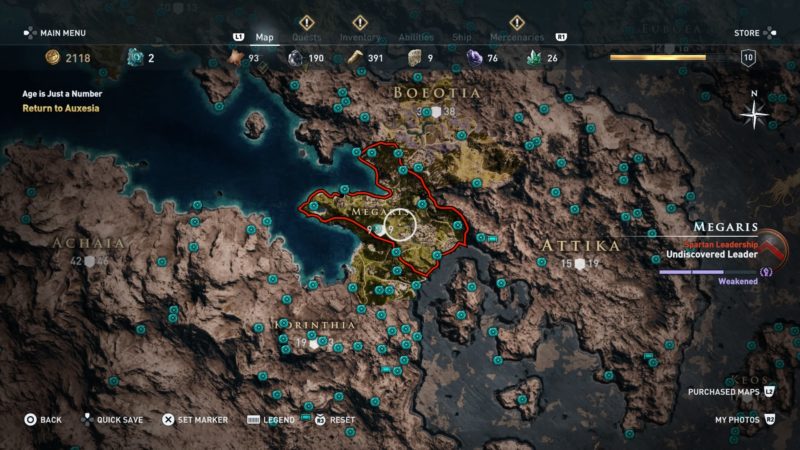 Malis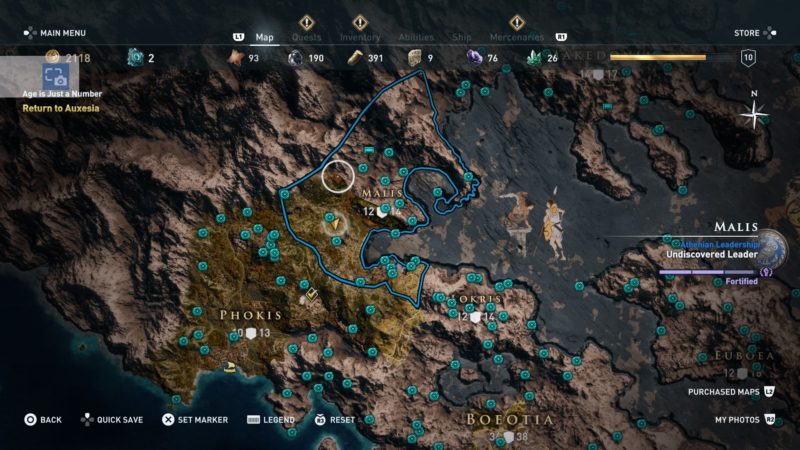 Makedonia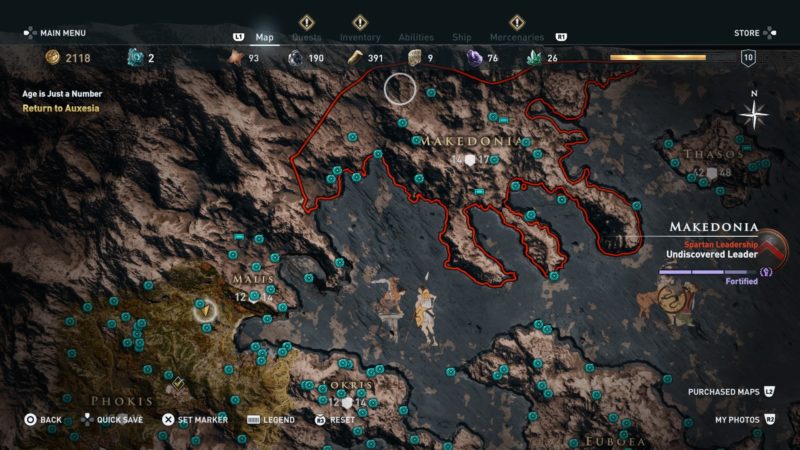 Lesbos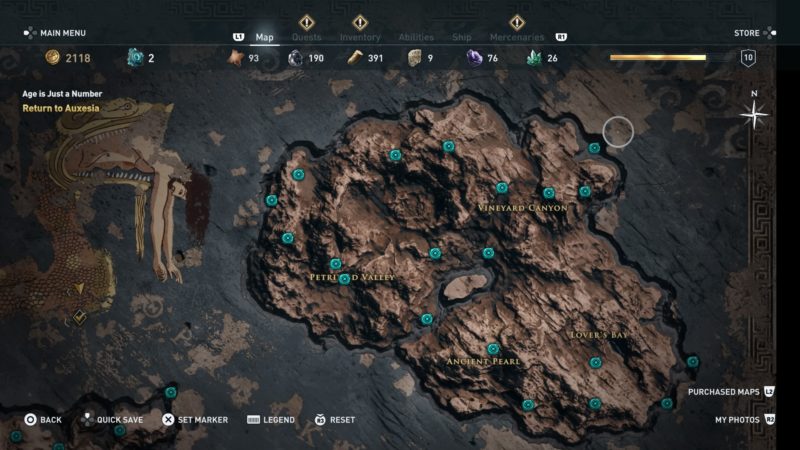 Lakonia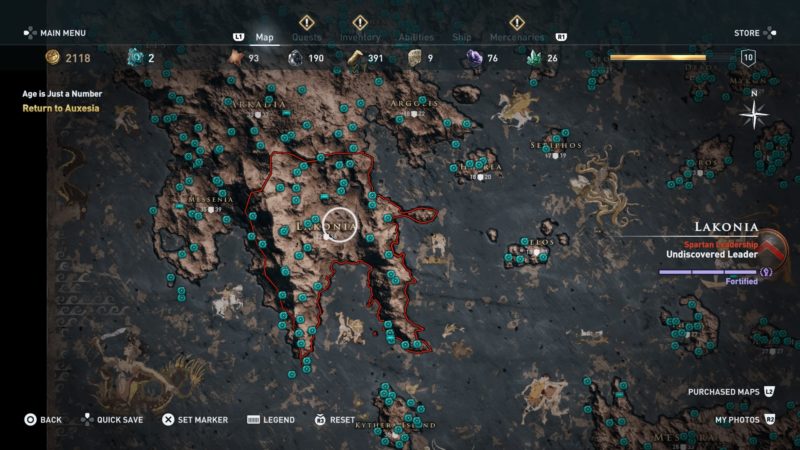 Kythera Island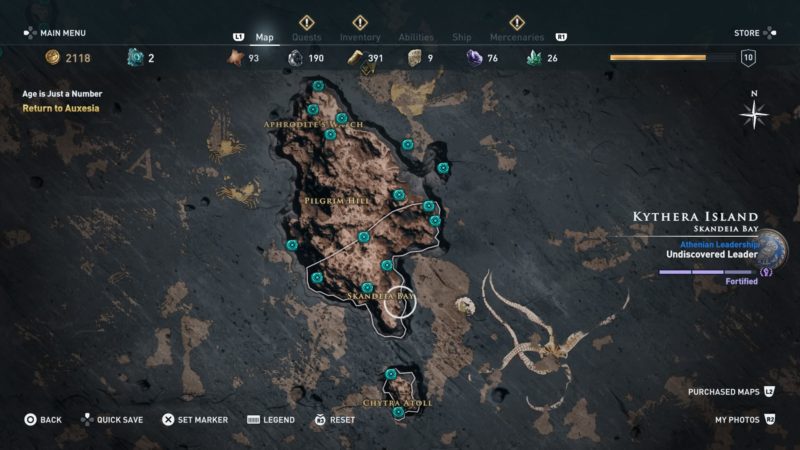 Kos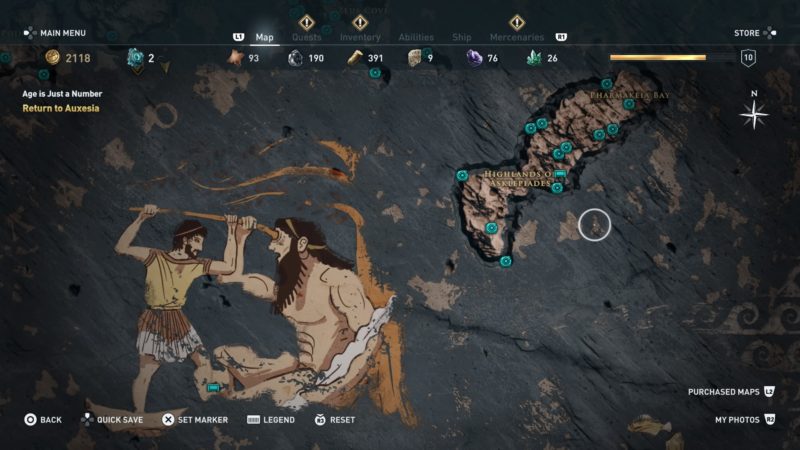 Korinthia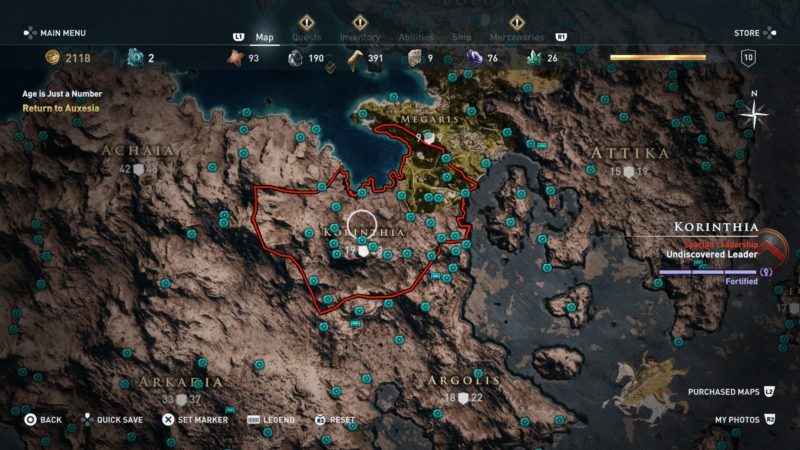 Kephallonia Islands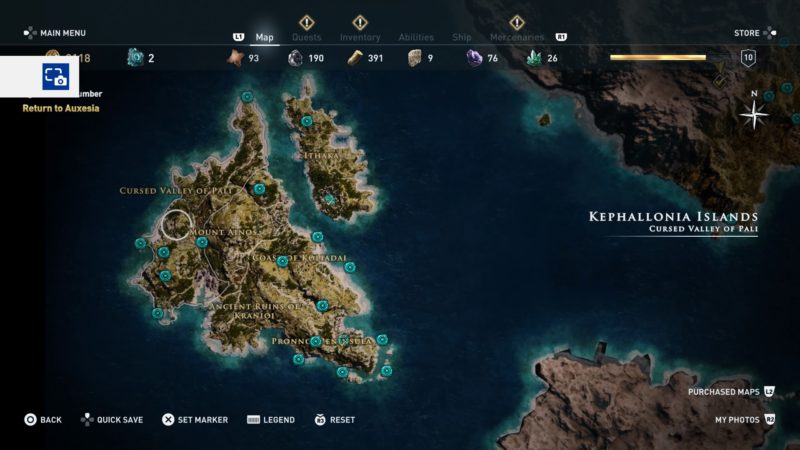 Keos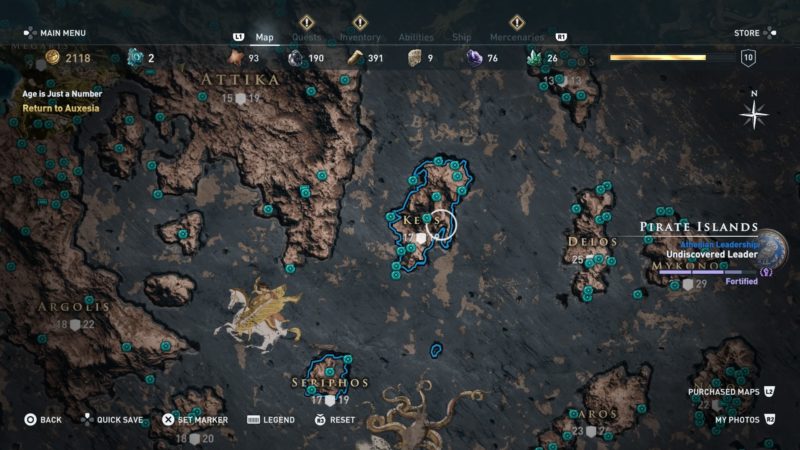 Samos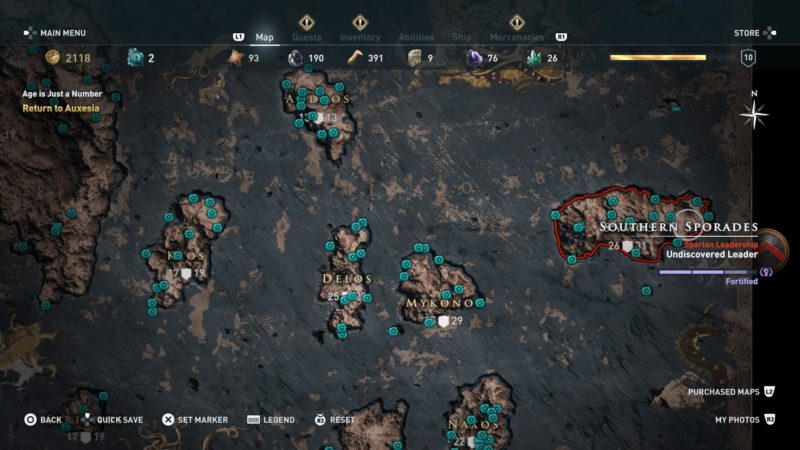 Hydrea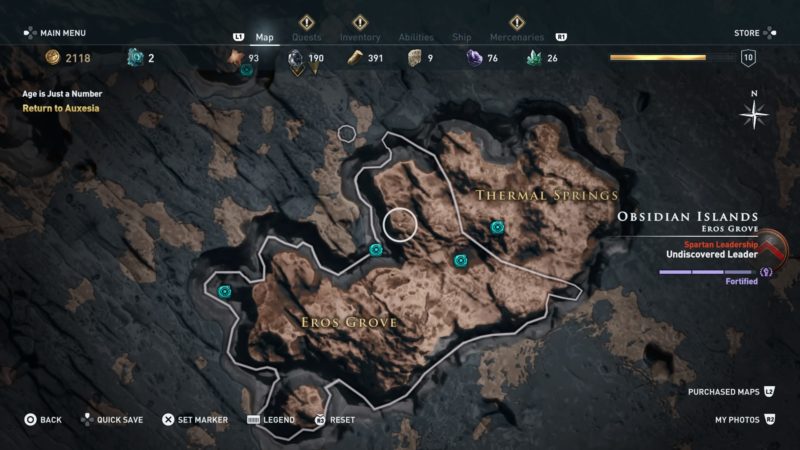 Euboea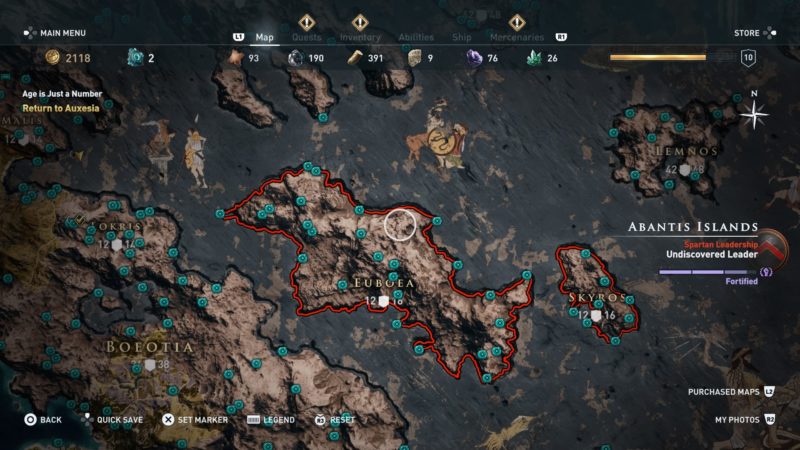 Elis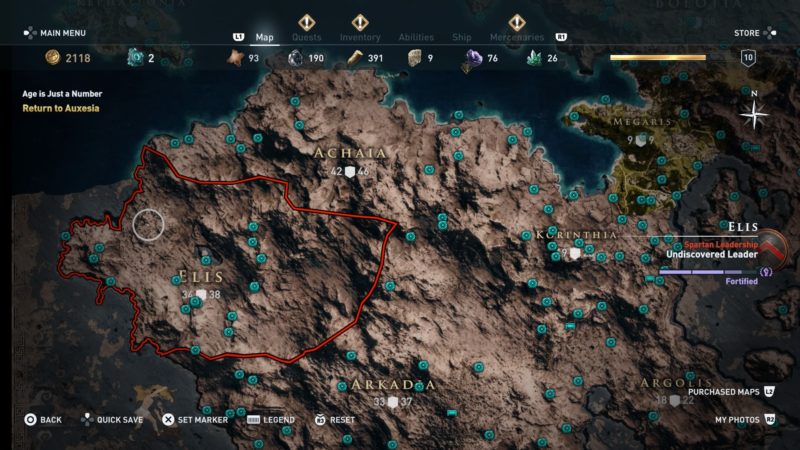 Chios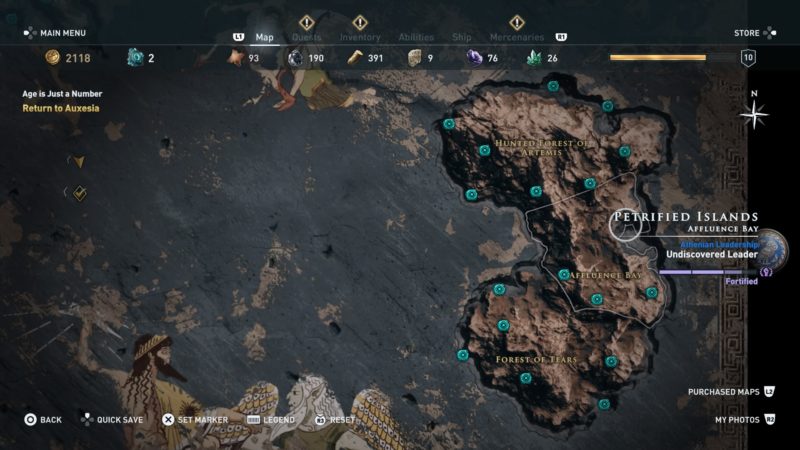 Boeotia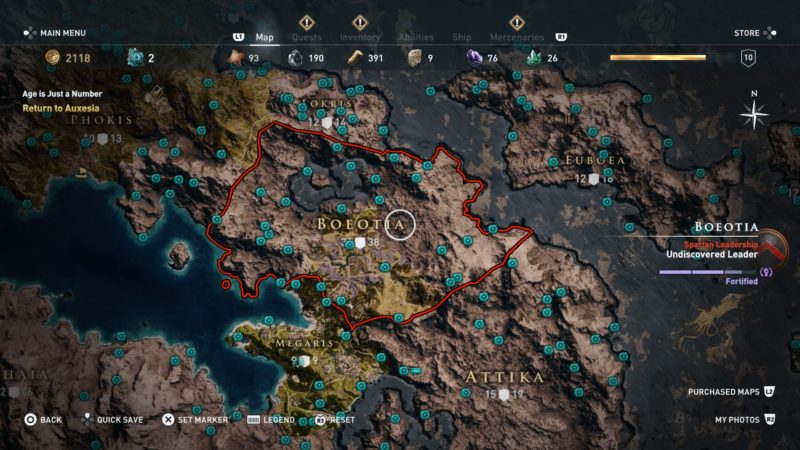 Attika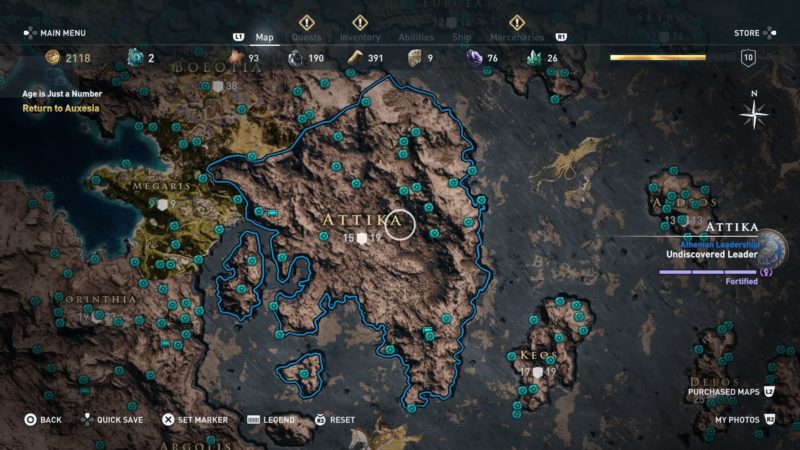 Arkadia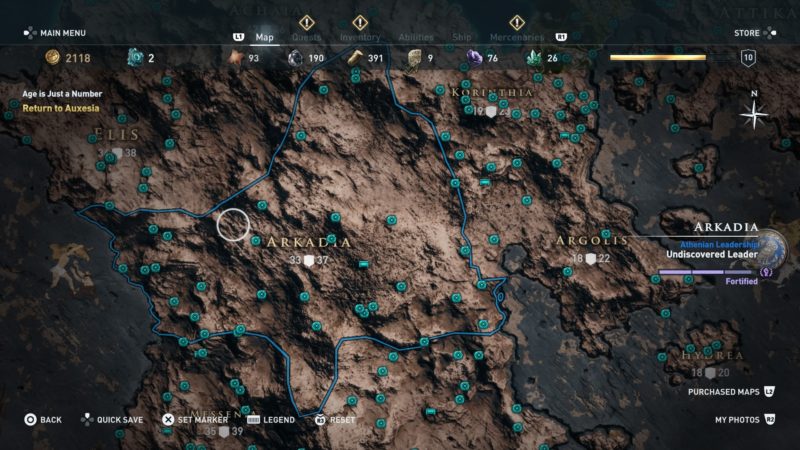 Achaia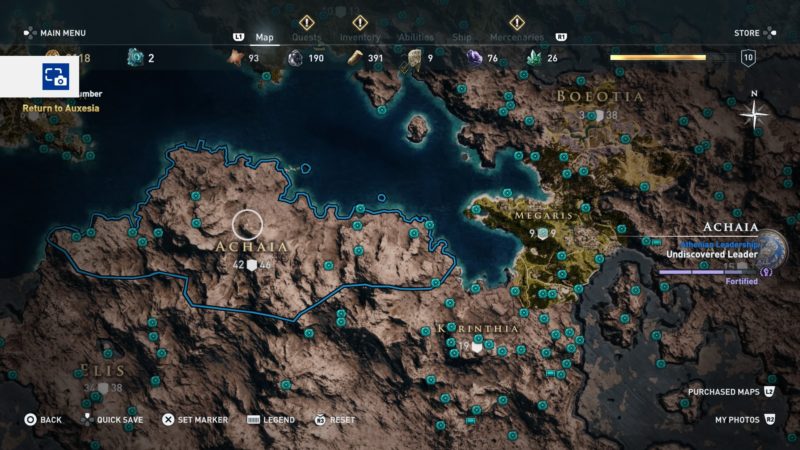 Anaphi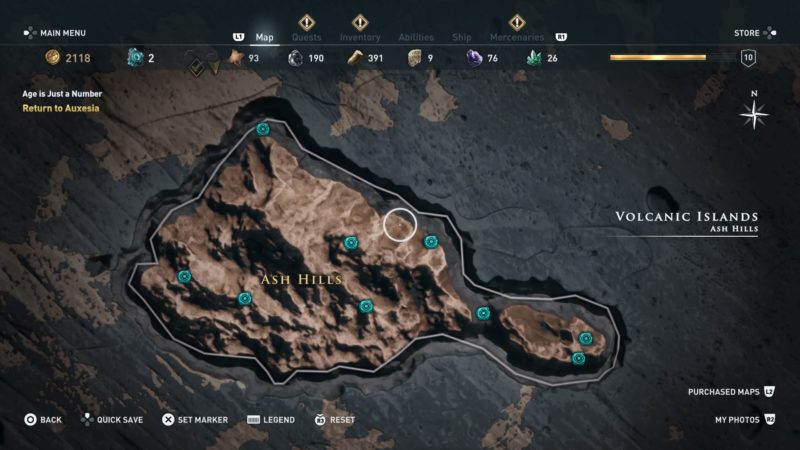 Andros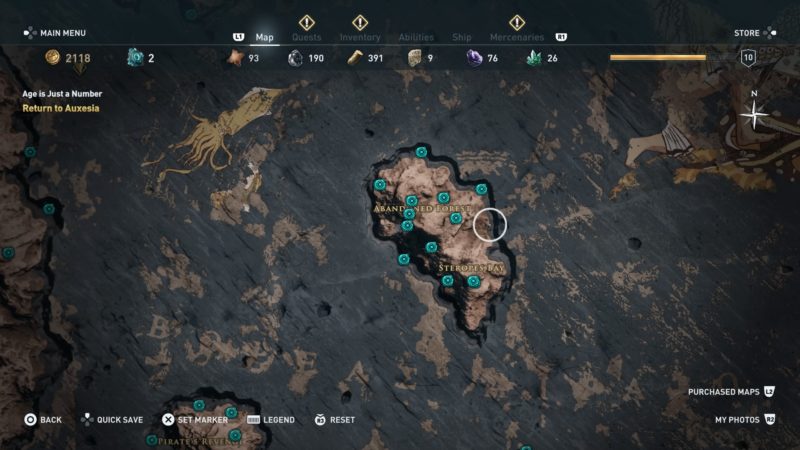 Argolis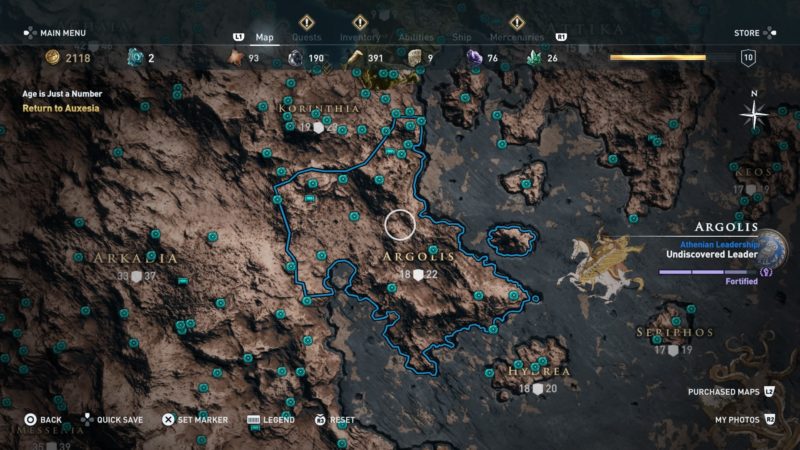 In a nutshell
Orichalcum fragments are really useful in trading for great equipment with Sargon.
Hopefully this full list of orichalcum locations in Odyssey is helpful for you guys.
---
Related articles:
Assassin's Creed Odyssey: The Daughters Of Artemis Quest
Assassin's Creed Odyssey: Age Is Just A Number (Quest)
Snake In The Grass Walkthrough (Assassin's Creed Odyssey)
Assassin's Creed Odyssey: How To Earn Drachmae
How To Synchronize Location (Fast Travel) In AC Odyssey
Assassin's Creed Odyssey Bounties Guide: How To Remove Bounty