On The Grapevine is a side quest in Assassin's Creed Odyssey under the DLC Legacy of the First Blade.
Your task is to find out more information on who the Tempest is via clues.
Here's a walkthrough of On The Grapevine in AC Odyssey.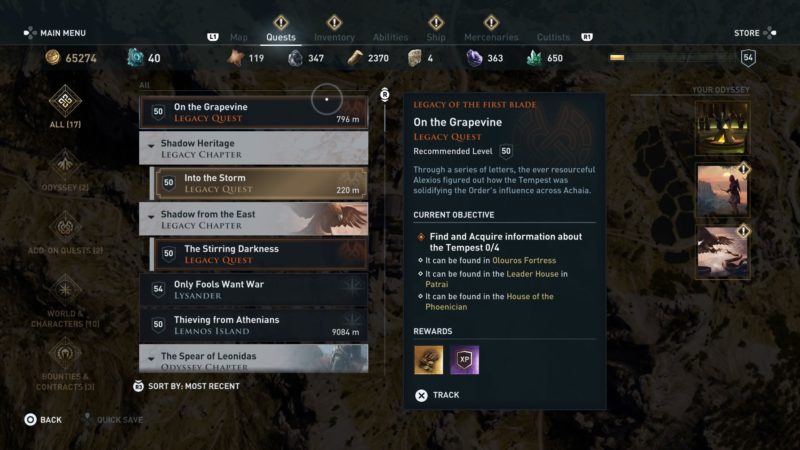 This quest is recommended for those level 50 and above, but it differs according to your own level.
To begin the quest, you need to be inside the Teichos of Herakles. The exact location is shown in the map below.
You will be required to enter the place in the main quest as well, so why not start this optional quest?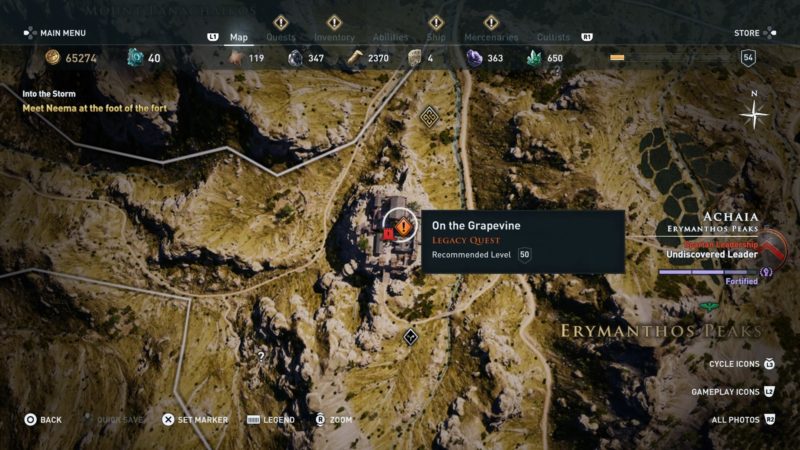 You have to interact with the document to begin.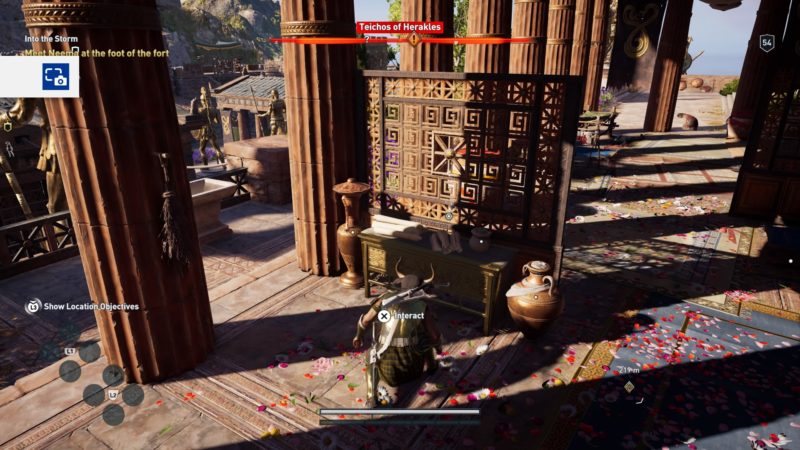 The first clue is actually inside Teichos of Herakles, which means you need to find another three more.
Find and acquire information about the Tempest
You only require three more clues.
The first one is in Mount Panachaikos, at the exact location shown below.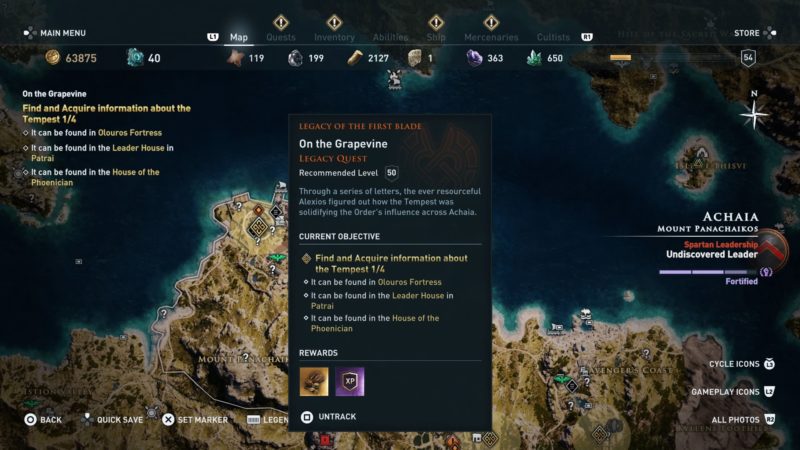 It's inside a Leader House.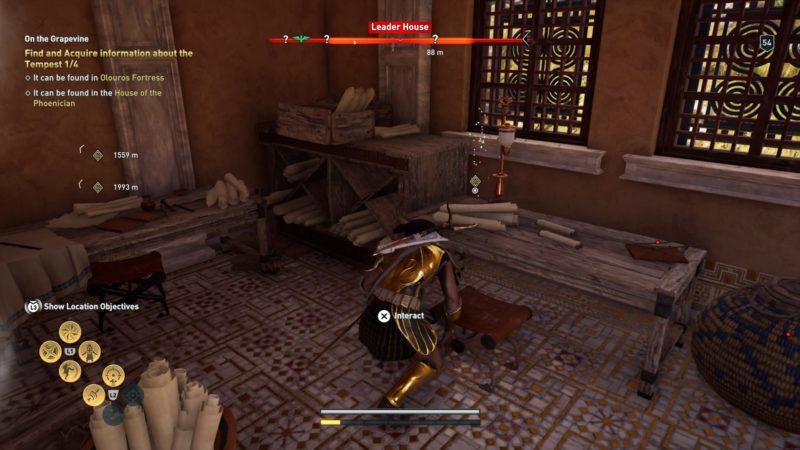 The second one can be found in the House of the Phoenician.
Its exact location is as shown in the map below.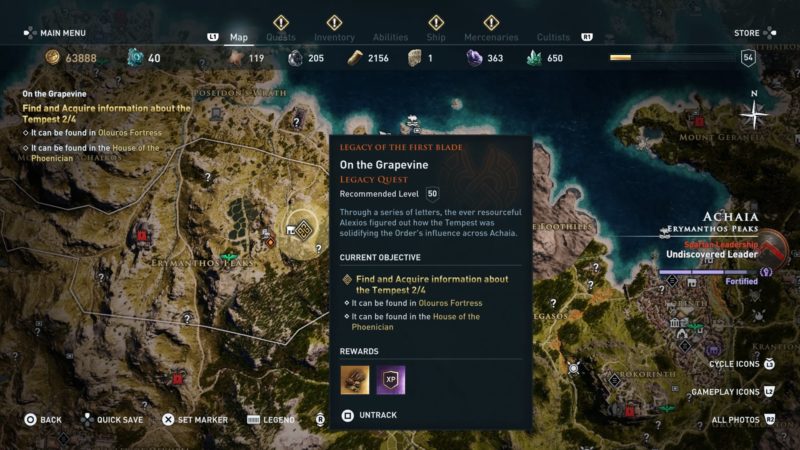 Once again, it has guards all over the place. You can sneak in to grab it, or you can just clear them via stealth means.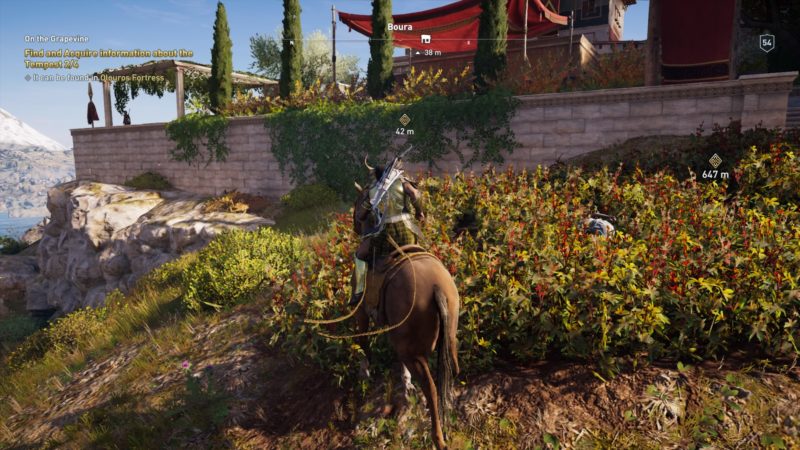 Get into the building as shown below.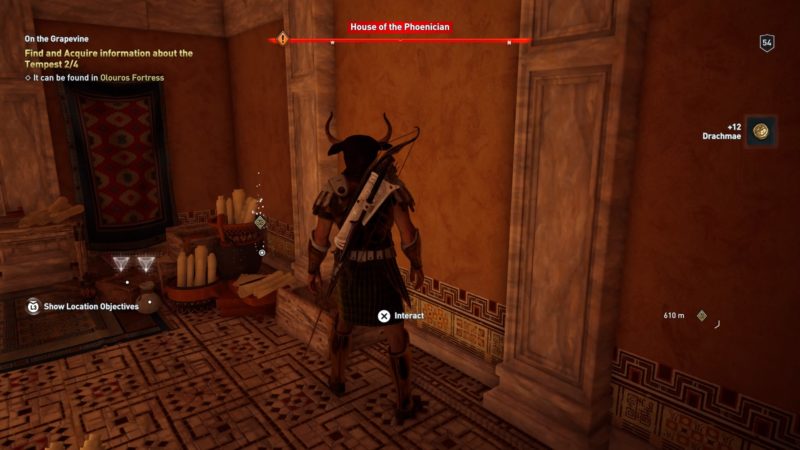 The last one is in Olouros Fortress.
You can see the exact location in the map below, marked as the quest symbol.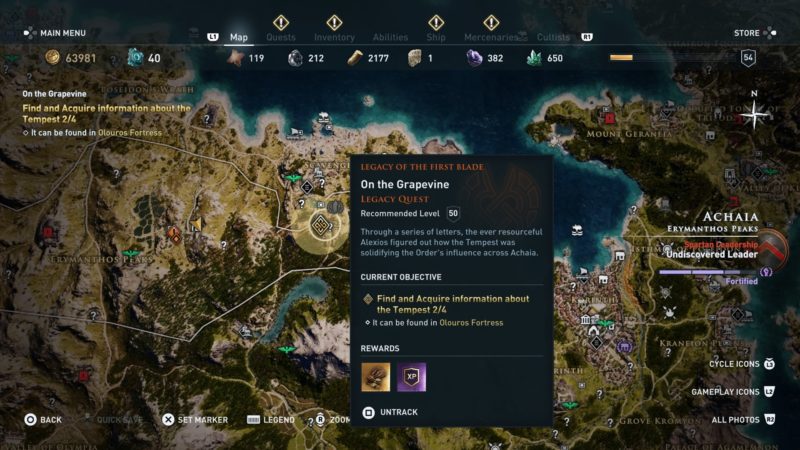 As you get near, you have to use Ikaros to pinpoint the location.
Interact with the last piece and you're done.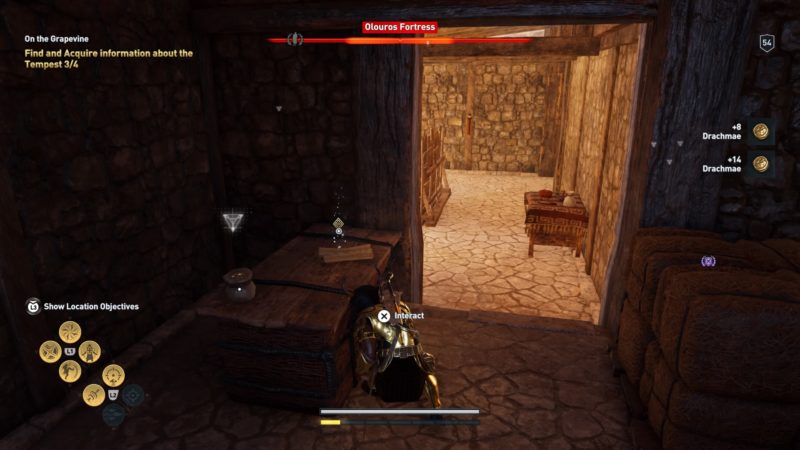 The quest "On the Grapevine" completes here and you should get some drachmae for your troubles.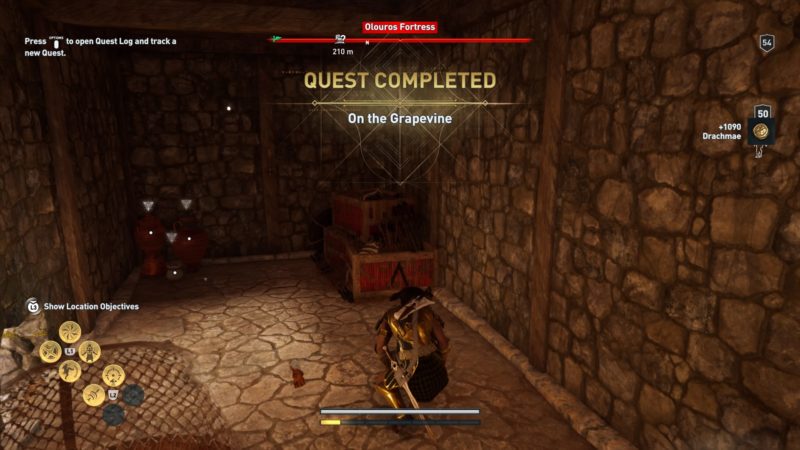 ---
Related articles:
Assassin's Creed Odyssey: Persian Puppetry (Quest Walkthrough)
AC Odyssey: Dead Man Rises (Walkthrough)
Assassin's Creed Odyssey: Stranger Tides (Quest Walkthrough)
Assassin's Creed Odyssey: Protector Of Persia (Huntsman Battle)
AC Odyssey: The Bright One (Defeat Arges The Cyclops)
Assassin's Creed Odyssey: The Bright One (Defeat Arges The Cyclops)