Old Friends, Old Problems is a side quest in Assassin's Creed Odyssey involving Markos.
Your task is to offer Markos' wine to Cerberus so that the latter won't bother him.
Here's a walkthrough of Old Friends, Old Problems in AC Odyssey.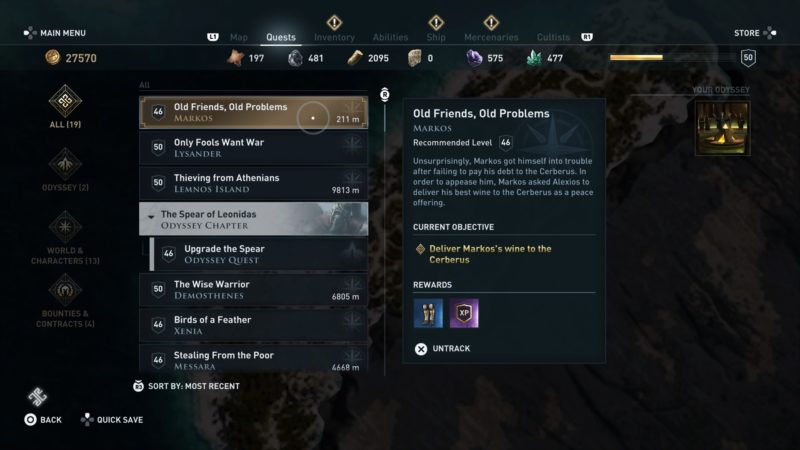 This quest is recommended for those level 46 and above, but it may differ according to your own level.
To begin the quest, talk to Markos. It's only available after you've completed A Business Opportunity.
His exact location is shown in the map below. It's on the island of Kos.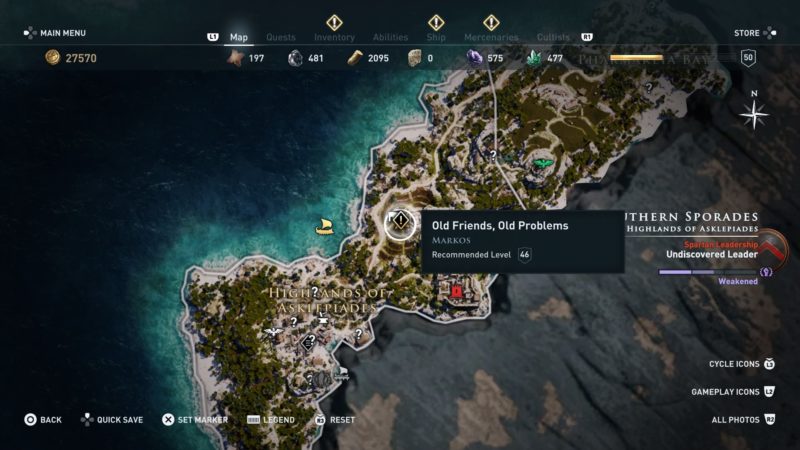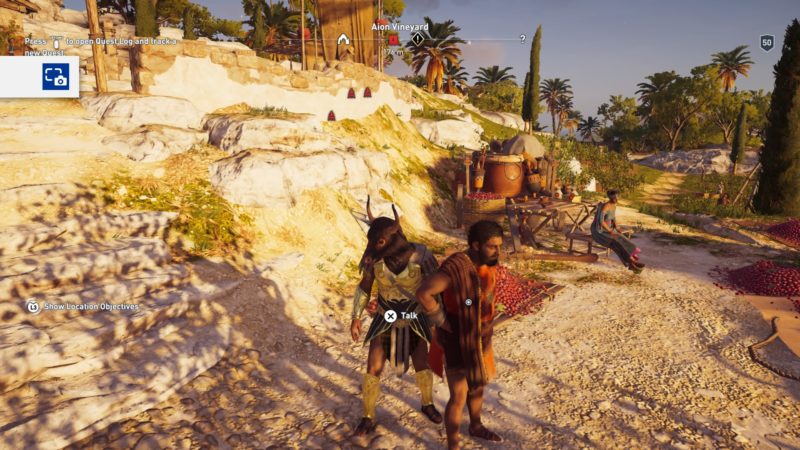 Deliver Markos' wine to the Cerberus
After taking the wine, go to Cerberus' place. The exact location of the house is shown in the map below, marked as the quest symbol.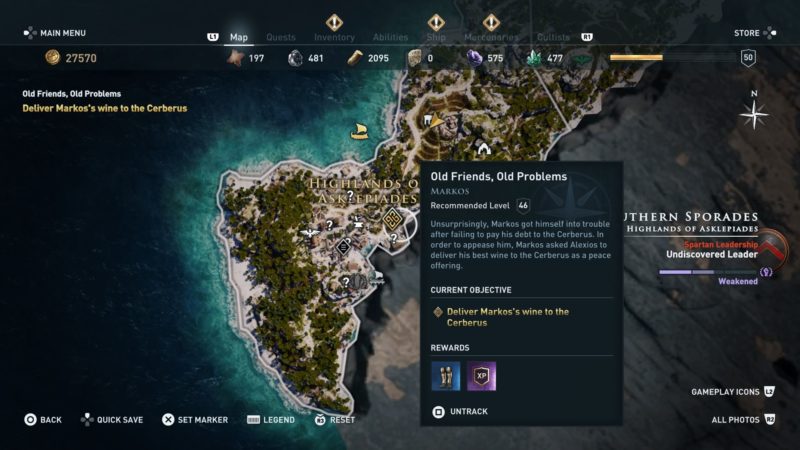 As you get there, you should see him standing in the compound. Talk to him.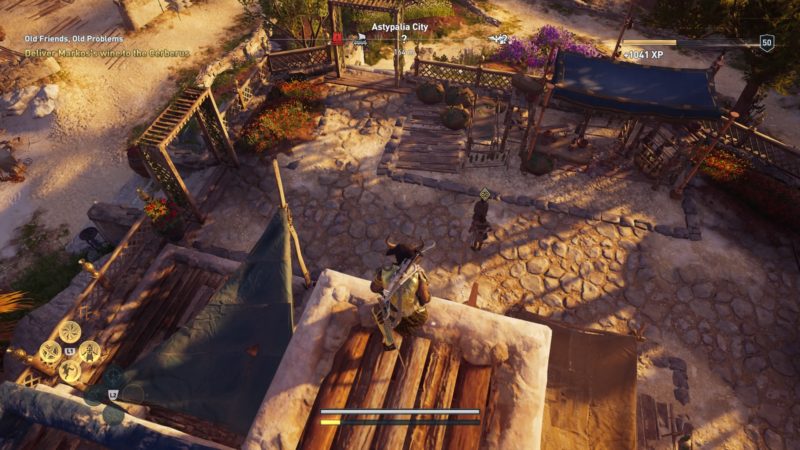 During the conversation, I chose to drink the wine with the Cerberus. After drinking the wine, everyone fell sick as it may have been poisonous.
Your HP will go down for awhile but recovers immediately.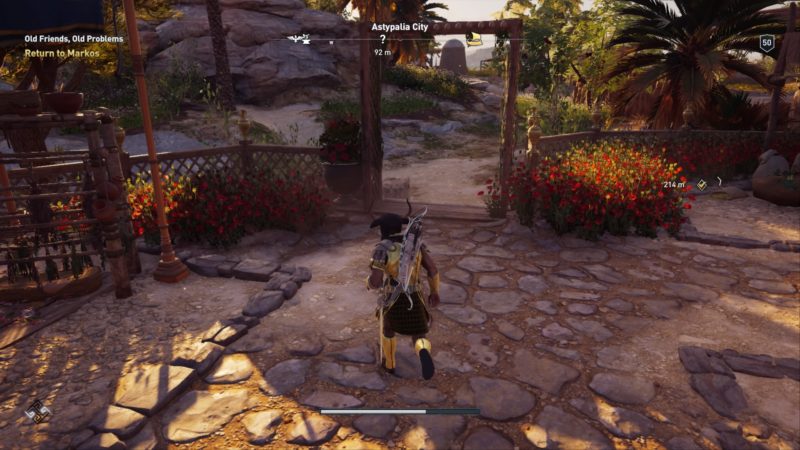 Return to Markos
Now, get back to Markos at his Aion Vineyard. The location is shown in the map below.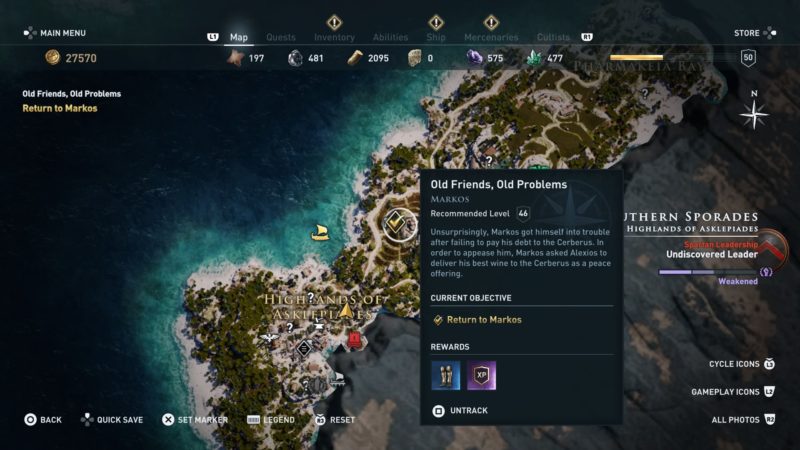 Talk to him and a cutscene will load.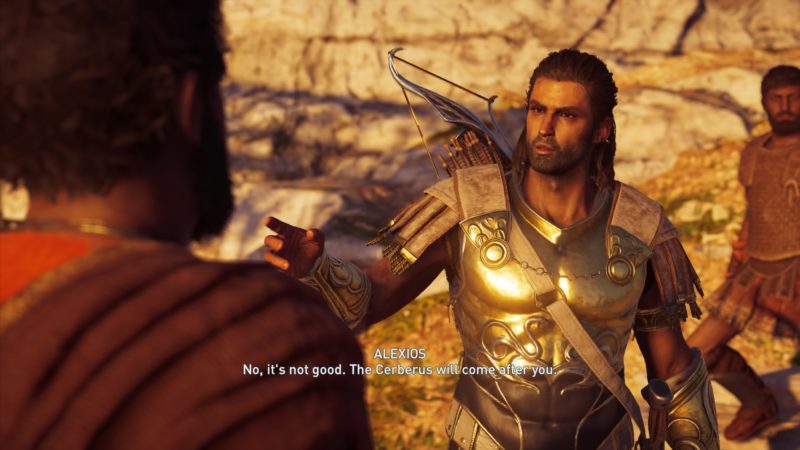 The quest completes here and you should get a pair of Wine-Making Boots.
This will lead to another quest for Markos.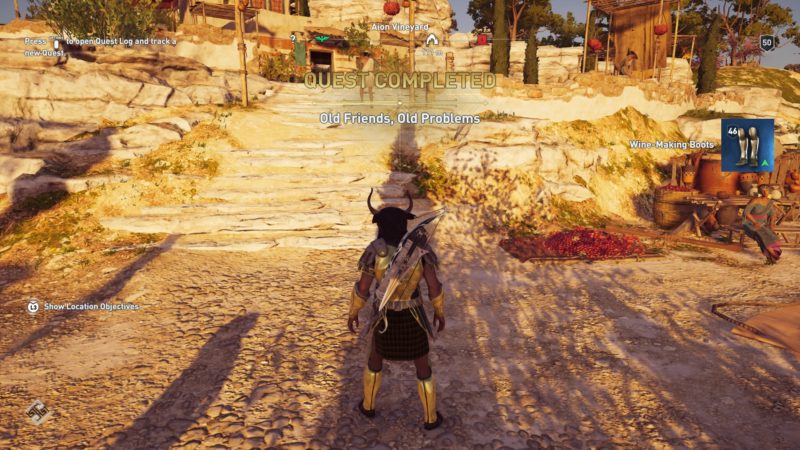 ---
Related articles:
Assassin's Creed Odyssey: A Gathering Storm (Walkthrough)
AC Odyssey: Farm In Flames (Walkthrough)
Assassin's Creed Odyssey: The Kingfisher And The Robin (Walkthrough)
Assassin's Creed Odyssey: Sharp Tongue (Quest Walkthrough)
AC Odyssey: Death And Taxes (Walkthrough)
Assassin's Creed Odyssey: Sacred Favors (Walkthrough)