Memories Awoken is a main quest in Assassin's Creed Odyssey that is unlocked right after you're done with The Serpent's Lair.
It's recommended for those who have reached level 13 and above, but to be honest, this quest doesn't require combat at all.
Here's a walkthrough for the Memories Awoken quest in AC Odyssey.
Look for Herodotos at Thermopylai
You have to first search for your pal Herodotos at Thermopylai. It's actually right beside the beach with a really nice view.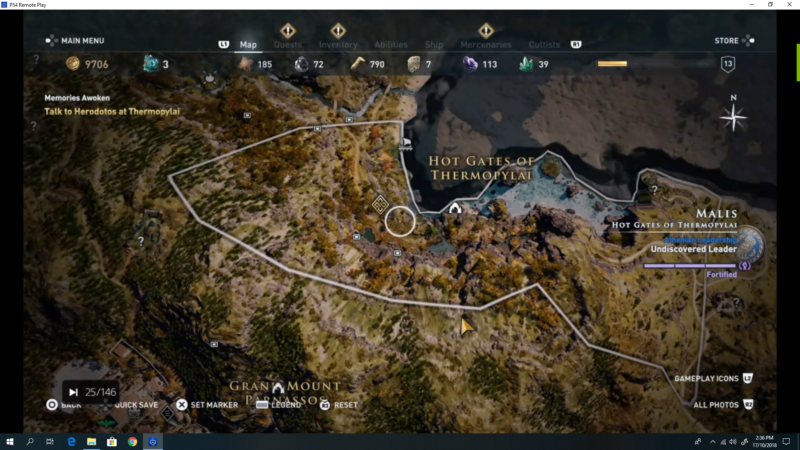 I don't think using the horse to follow the road is a good idea. Just ride Phobos over the mountain and it's much faster this way. Herodotos is standing near the cliff.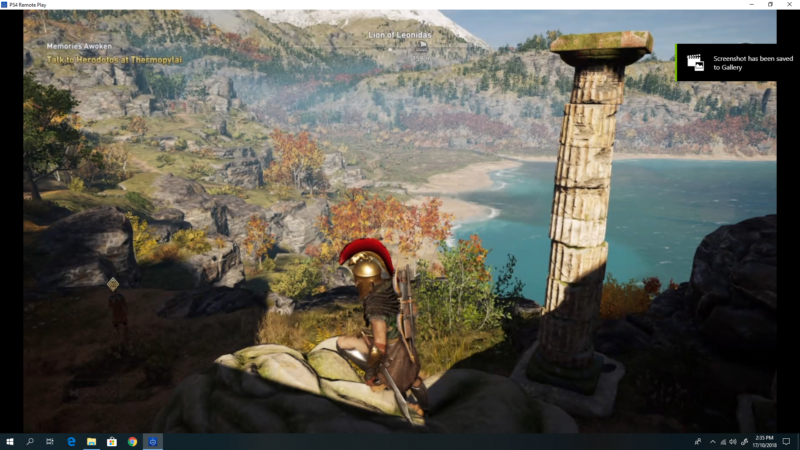 When you talk to him, a cutscene will appear, showing Leonidas in his battle many years ago and how the Spear of Leonidas came about.
Next, Herodotos will ask you to go to the island of Andros (located over 6,000 meters away) to find out the truth behind the spear.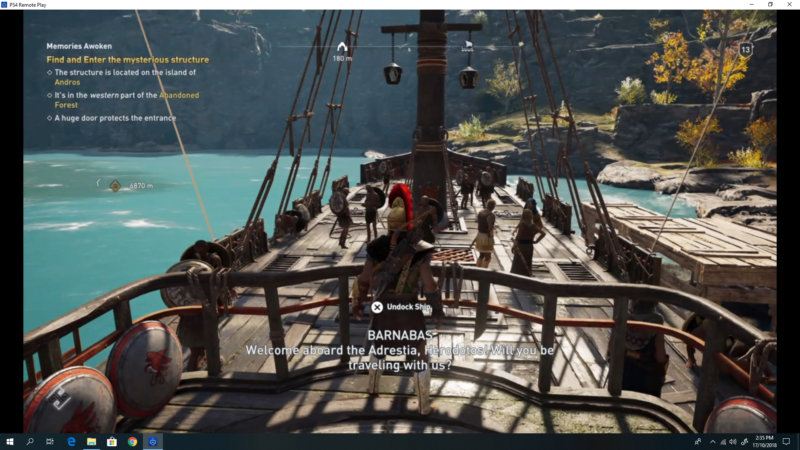 You will then have to take Adrestia (your ship) to sail to Andros. Along the way, there will be an optional quest requiring you to upgrade your hull which can be done later.
There should be a lot of pirate ships on the way if you're interested to fight and gather resources.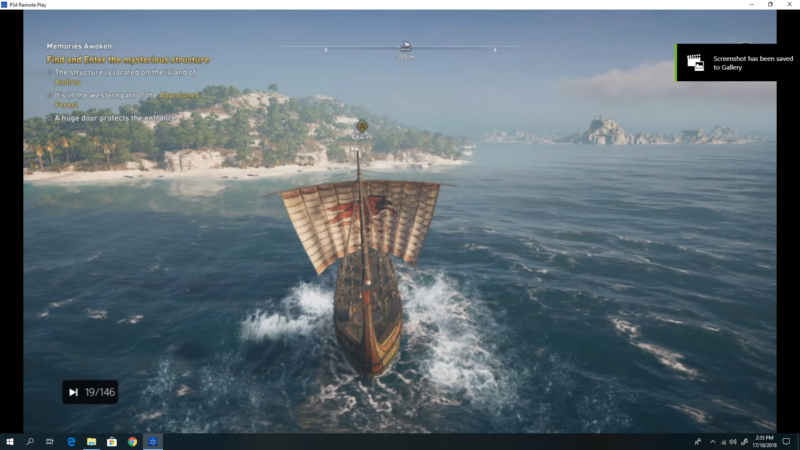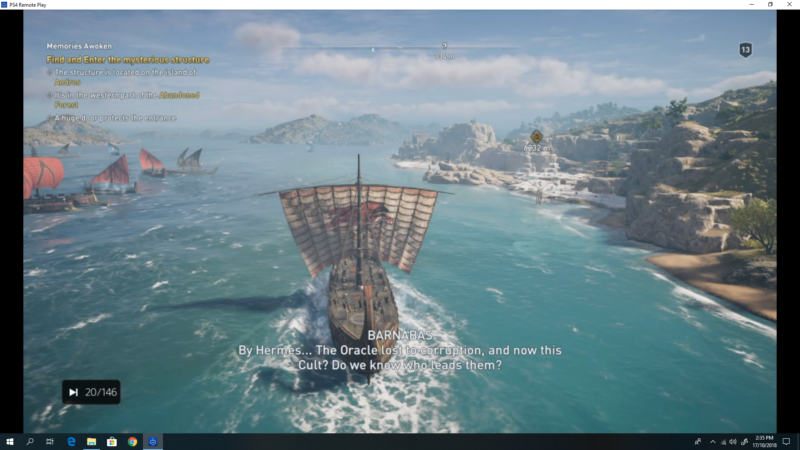 Look for the mysterious structure on Andros
Once you've reached the island of Andros, you have to find the entrance which is a huge door.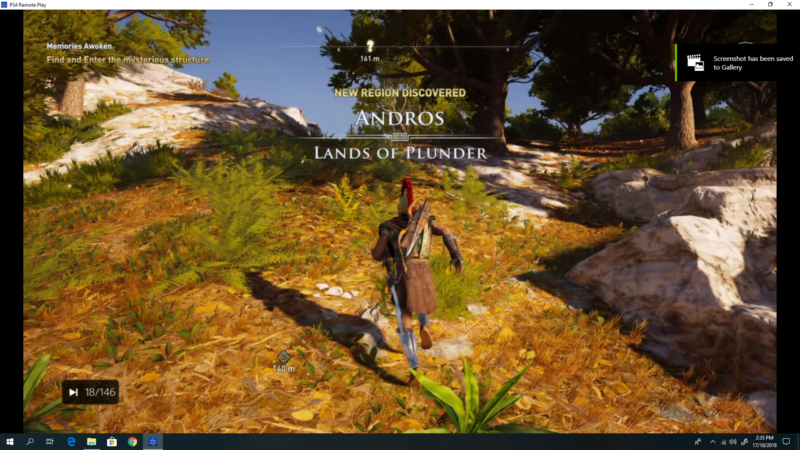 This is the exact location of the door in the Abandoned Forest of Andros. Just follow the map and you'll reach in no time.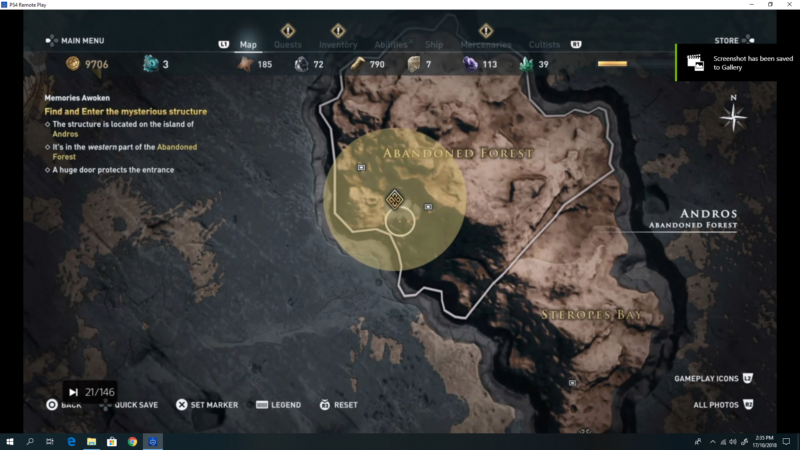 The entrance is down below and you definitely won't miss that door.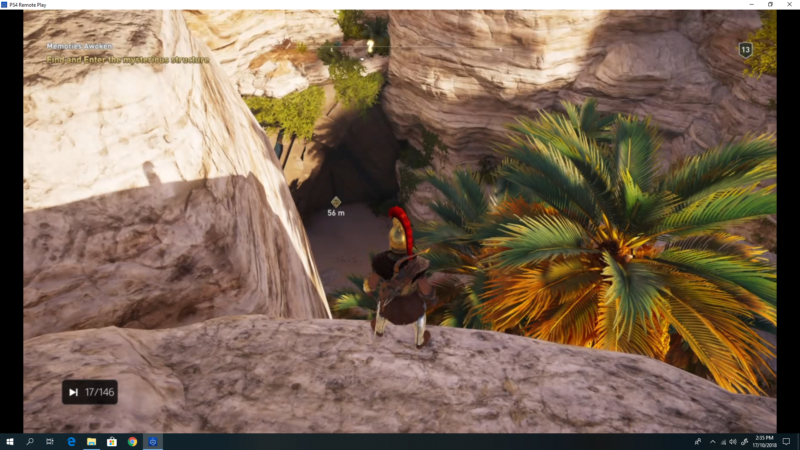 Once you're in, it's a big hallway and all you have to do is go forward. Look for the structure at the end of the cavern or hallway.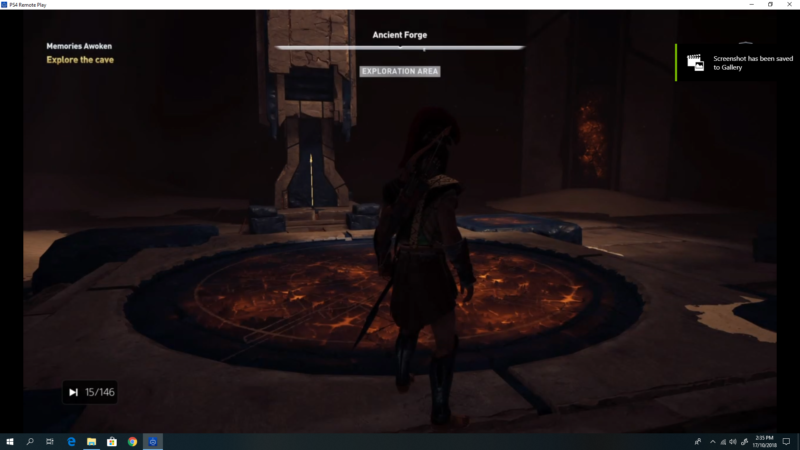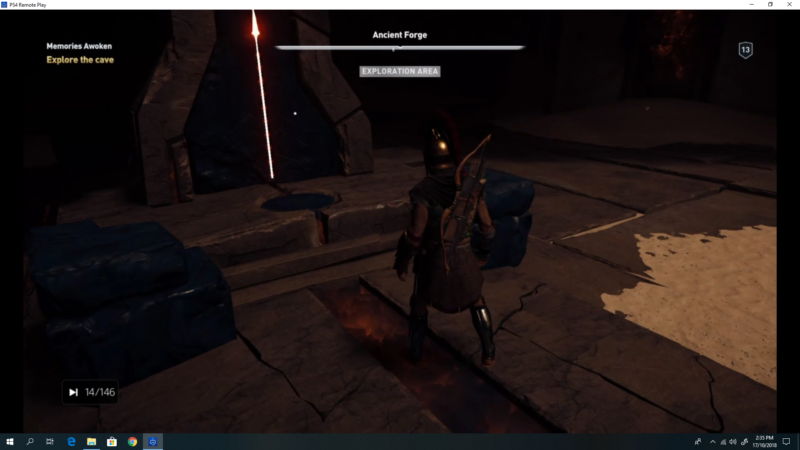 Just interact with it as usual and it will end up with another cutscene where you put the Spear of Leonidas into the structure.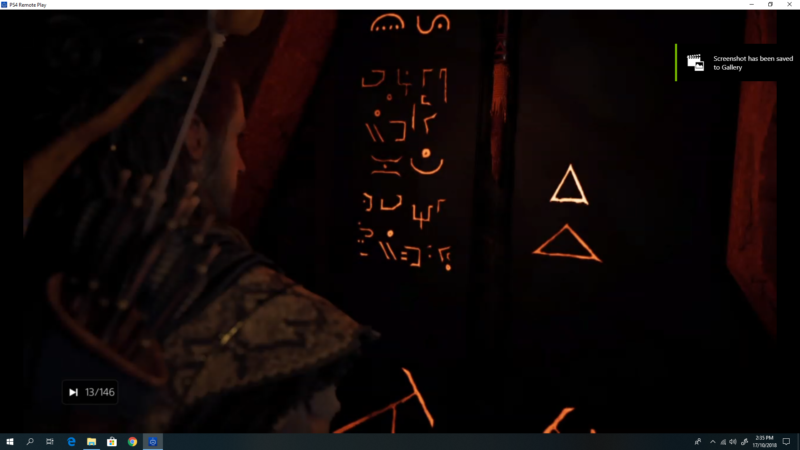 You're back to the present day
After interacting with the structure, you come back to the present day as Layla.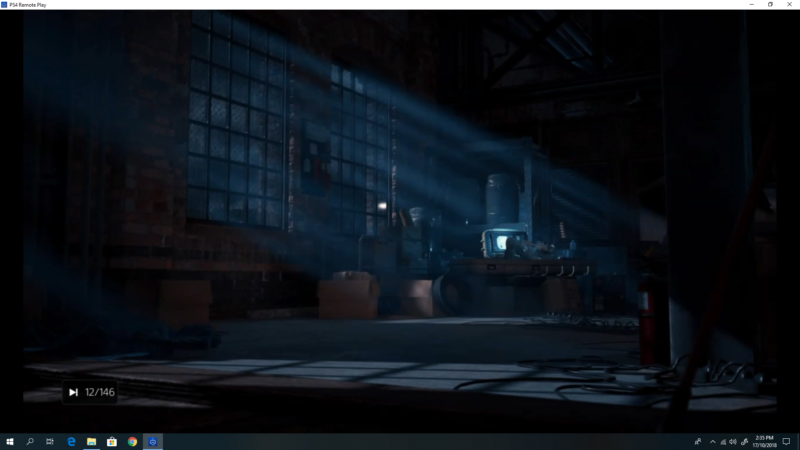 You can now proceed to go around your room interacting with all kinds of objects.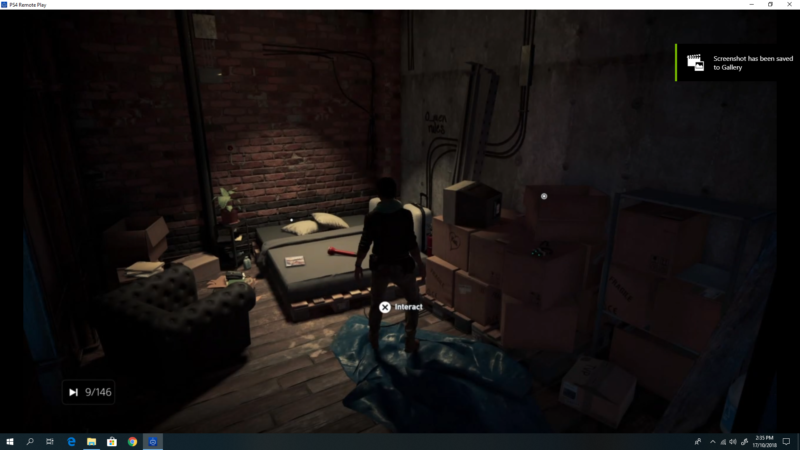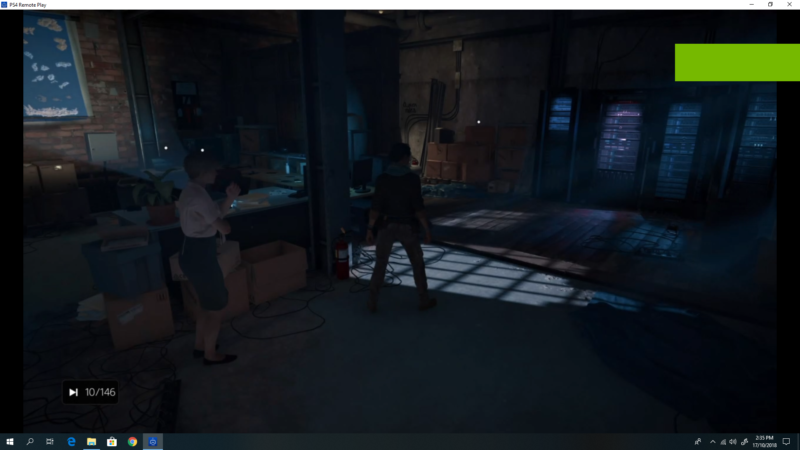 There are plenty of emails to read as well.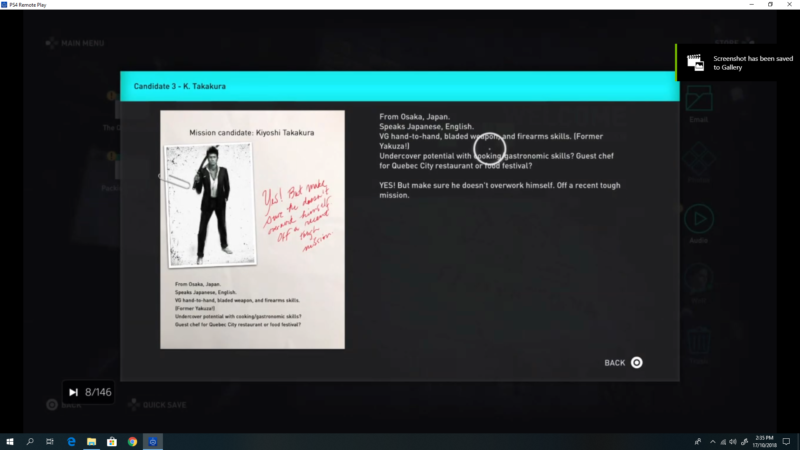 And that's about it. You can go back to playing as Alexios or Kassandra once you're done.
Leveling the Spear of Leonidas
Your spear will now be upgraded once you're back. This means added stats as shown below.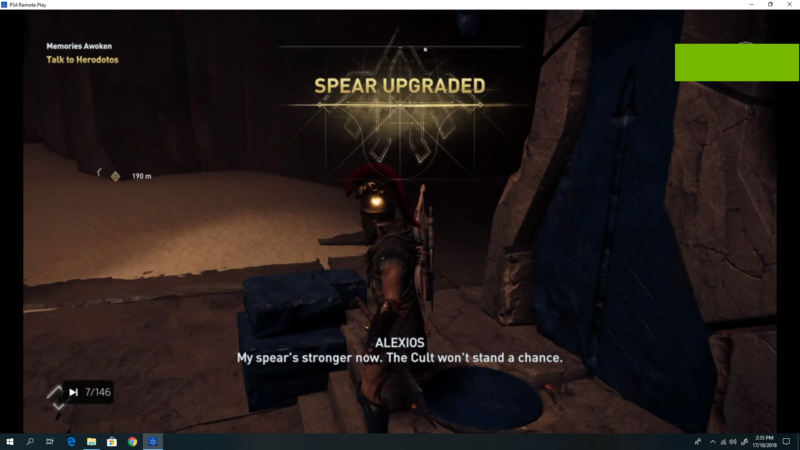 This will now be your new location (Forge of Hephaistos) to upgrade the Spear of Leonidas. You can fast travel here as well.
To upgrade your spear, you need to collect artifact fragments from cultist members, meaning you need to defeat them first.
Most of them are higher level than you are, so it takes time.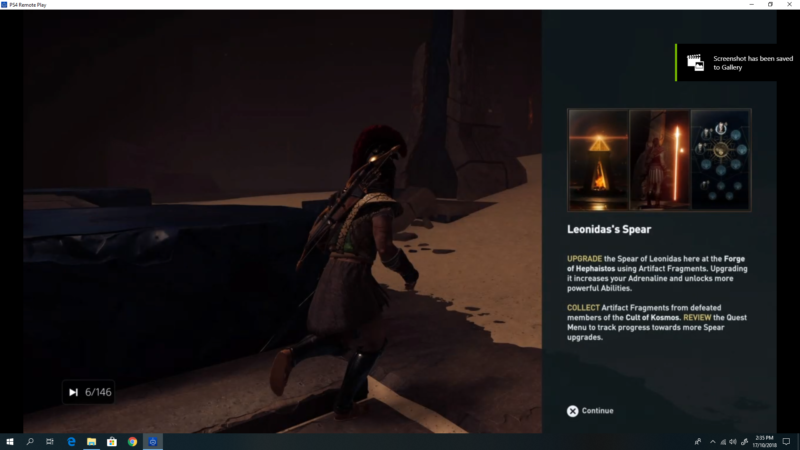 As you can see in the screen below, the spear is now level 2 which adds 6% health everytime you use adrenaline, an extra adrenaline slot and an extra maximum ability.
Leveling up the spear with slightly increase the benefits even further.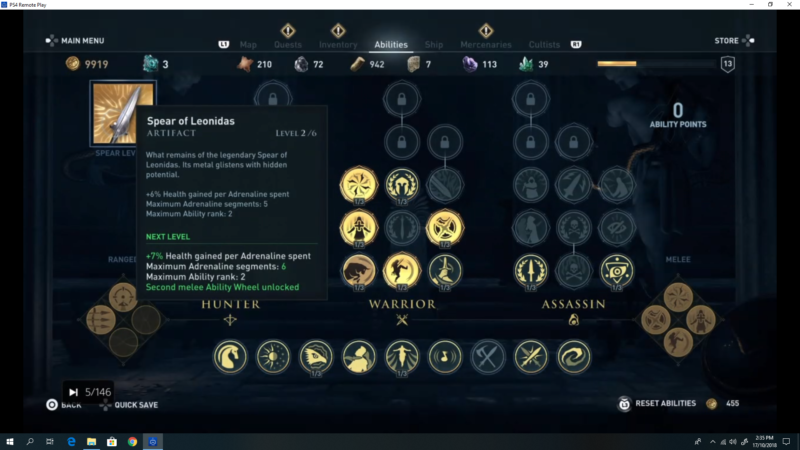 Once you're out of the Forge, you will meet Deimos once again. Just go along with the conversation as you see fit.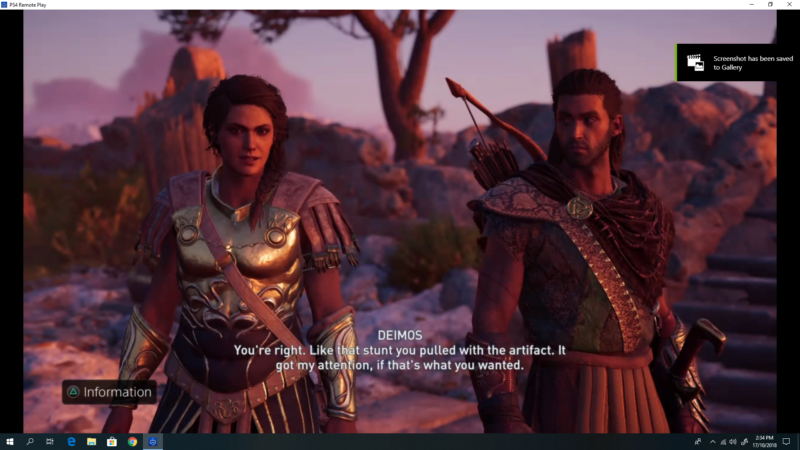 And that's about it. This Memories Awoken quest ends when you talk to Herodotos back at the ship.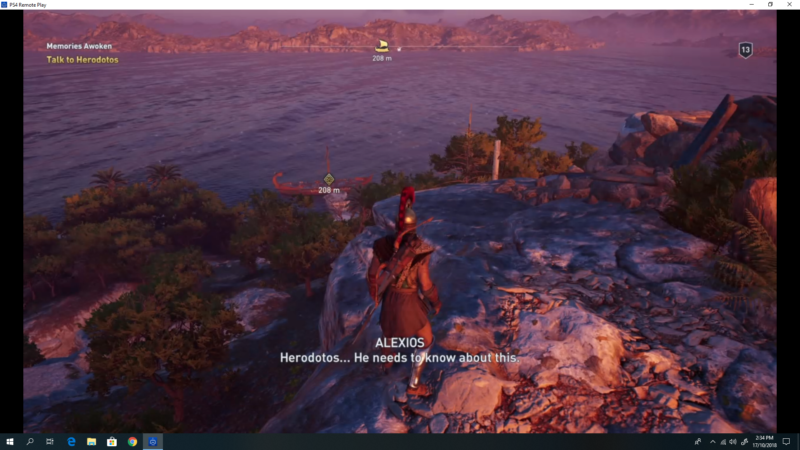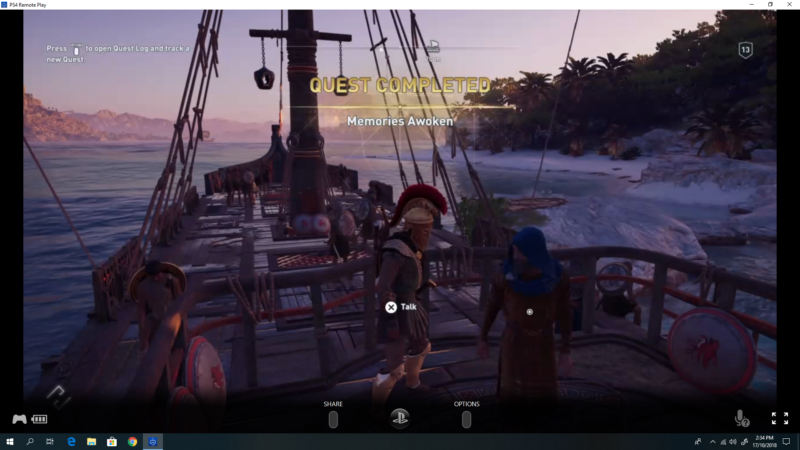 Hopefully this walkthrough has been helpful.
---
Related articles:
Assassin's Creed Odyssey Conquest: How To Unlock Conquest Battles
How To Get Iron Metal (AC Odyssey)
Assassin's Creed Odyssey: The Daughters Of Artemis (Kalydonian Boar)
The Serpent's Lair Walkthrough (AC Odyssey)
Assassin's Creed Odyssey: Snake In The Grass Walkthrough
Age Is Just A Number (Quest) – Assassin's Creed Odyssey
All Orichalcum Ore Locations (AC Odyssey)
Helping A Healer Quest Walkthrough (AC Odyssey)