Markos' Fate is a side quest in Assassin's Creed Odyssey involving Markos in Kos.
Your task is to protect Markos against the assailants who are after him at his vineyard.
Here's a brief walkthrough of Markos' Fate in AC Odyssey.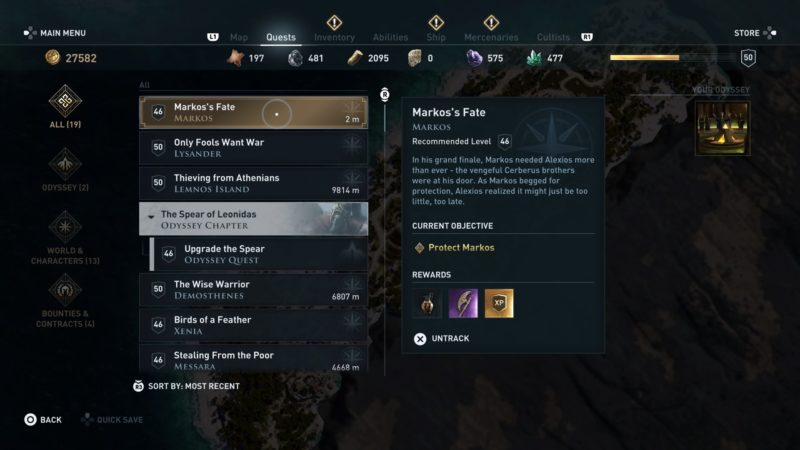 This quest is recommended for those level 46 and above, but it may differ according to your own level.
The quest immediately starts after the previous and you have to defend him at his own vineyard.
Kill the assailants
This quest is simple. Just kill all of the attackers. There are only a few of them, maybe five.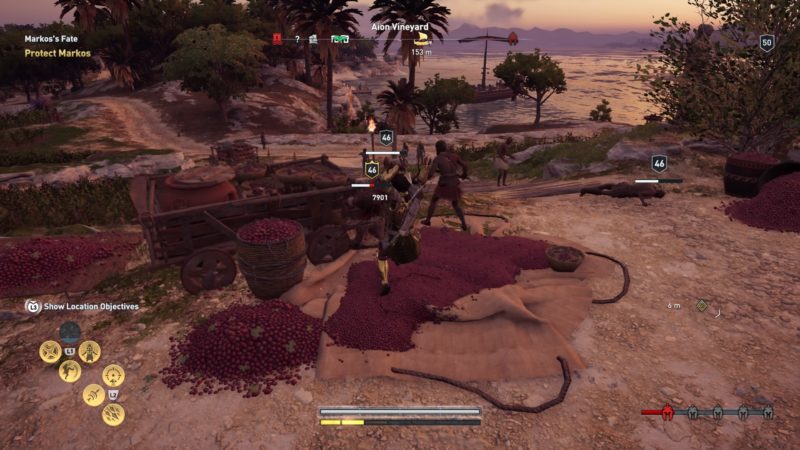 Unfortunately as you commit murder, you will gain a bounty. You may encounter a bounty hunter here, like the one shown below.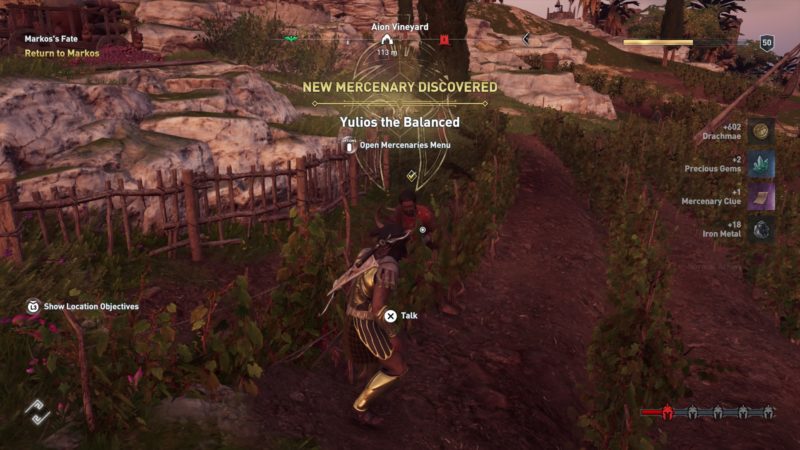 Once you've dealt with all of the attackers, talk to Markos.
The quest completes here and you will earn Markos' wine and some other rewards.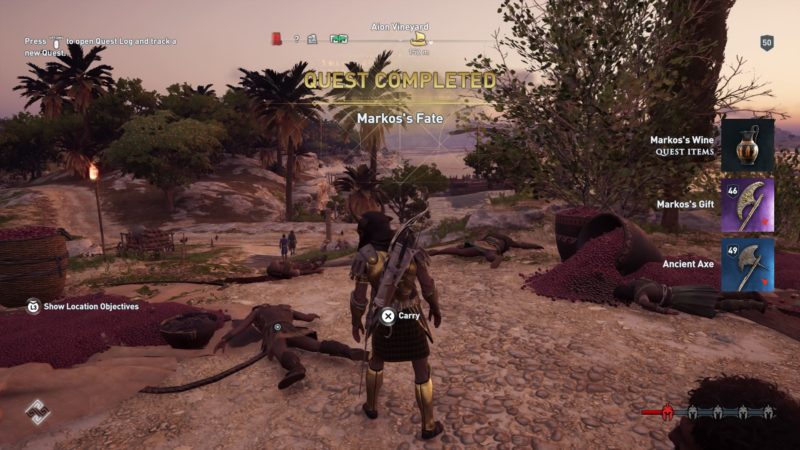 You will also gain the Trophy "Everybody Benefits".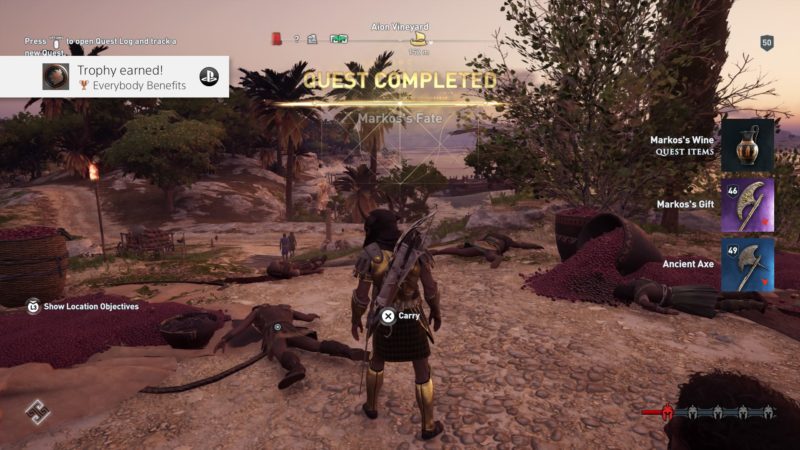 ---
Related articles:
Assassin's Creed Odyssey: Learning The Land (Walkthrough)
AC Odyssey: Sent By Brasidas (Walkthrough)
Assassin's Creed Odyssey: Farm In Flames (Walkthrough)
Assassin's Creed Odyssey: Old Friends, Old Problems (Walkthrough)
AC Odyssey: A Business Opportunity (Walkthrough)
Assassin's Creed Odyssey: Death And Taxes (Walkthrough)