Lyre Lyre is a quest in Assassin's Creed Odyssey under A Poet's Legacy.
Your task is to find out who actually took the lyre and get it back for Praxilla.
Here's a walkthrough of Lyre Lyre in AC Odyssey.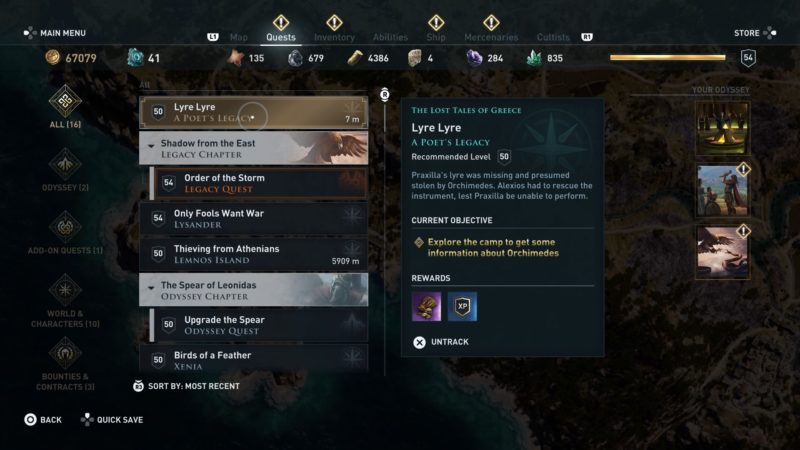 This quest is recommended for those level 50 and above, but it differs according to your own level.
It starts immediately after the previous quest and you need to find the lyre. Before that, you have to find info on Orchimedes.
Explore the camp to look for info
Inside the camp area, you should find two people to talk to.
The first one is in the image below.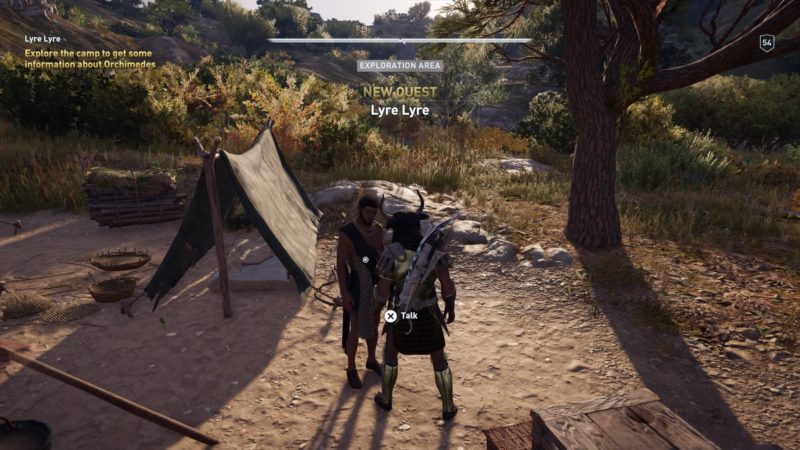 Next, talk to this man who is sitting on the floor in front of the stew pot.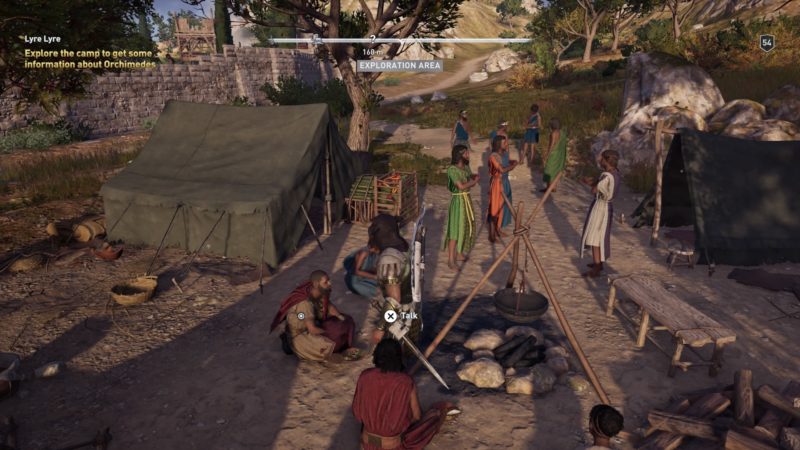 He will then tell you about the Vipers.
Find and talk to Orchimedes and the servant girl
Next, look for Orchimedes and the servant in the location shown in the map below.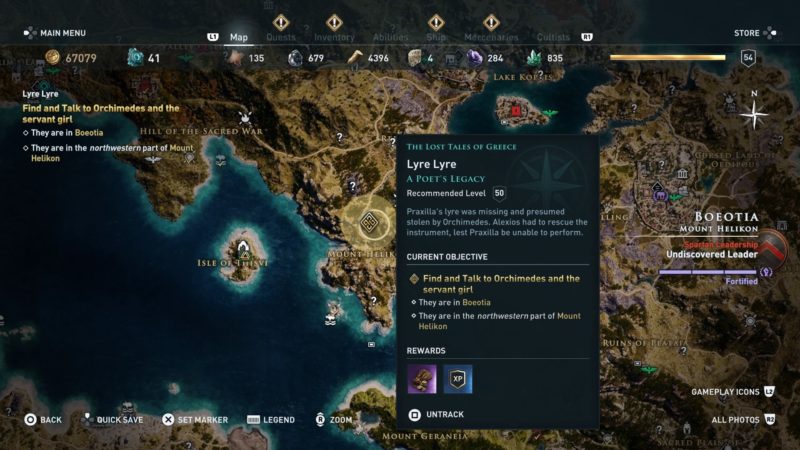 You should find the servant girl on the road near the rocks. Talk to her.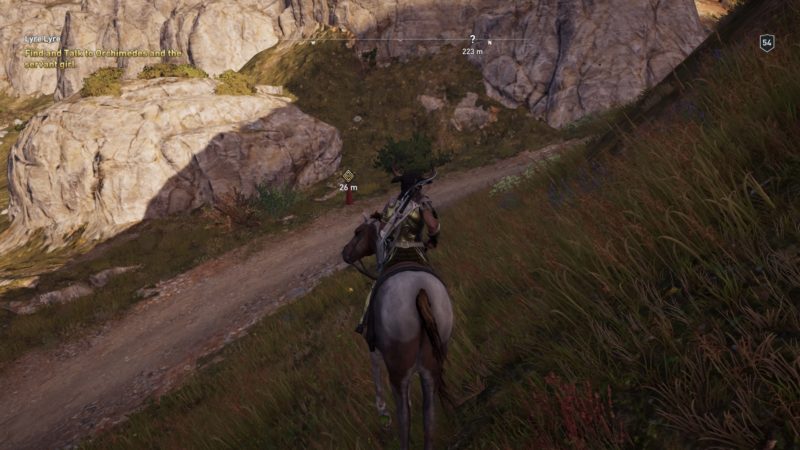 Free Orchimedes
She will then tell you that Orchimedes has been captured by the Vipers and the lyre was taken by the latter as well.
You can find Orchimedes in the location shown below.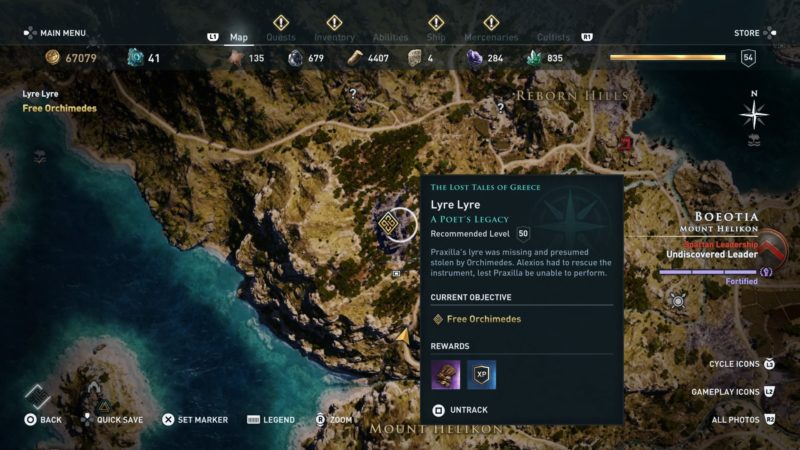 He is inside the Temple of Athena Itonia. There are a couple of bandits inside with one bandit leader.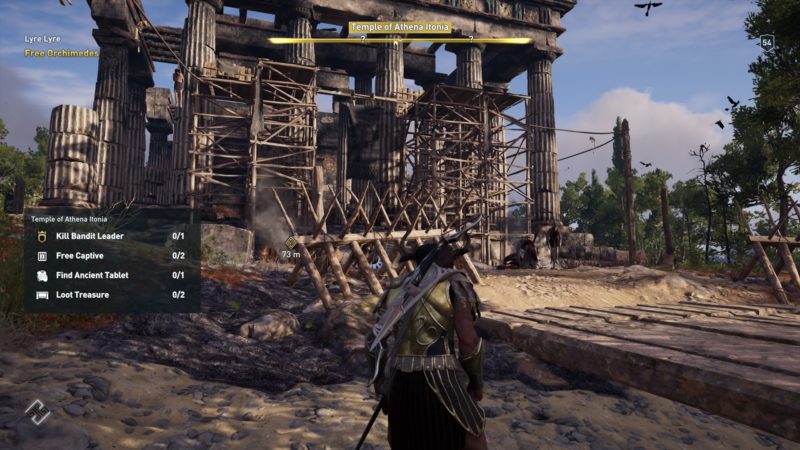 You can kill them stealthily using the Ghost of Artemis arrow skill.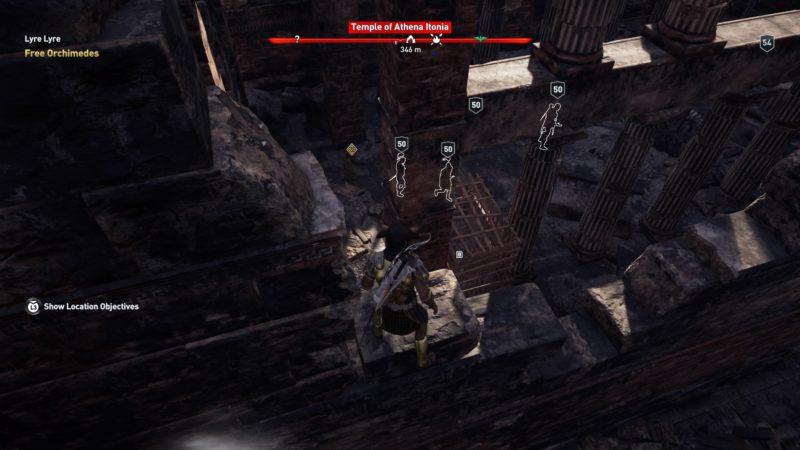 Once they're dead, free Orchimedes.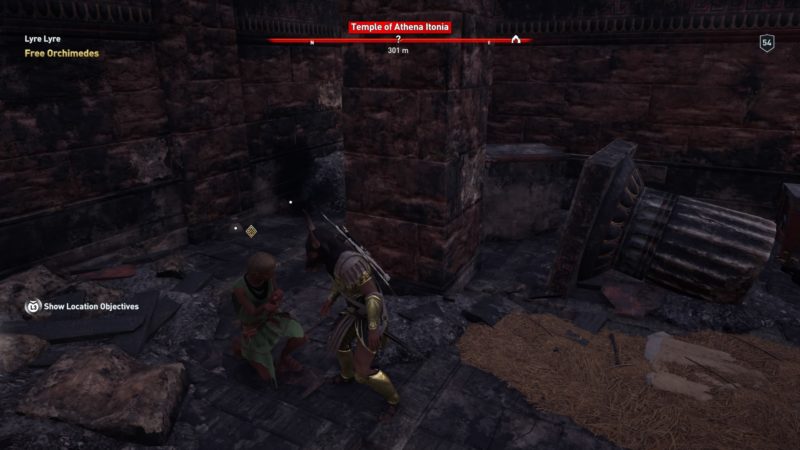 Escort Orchimedes out
After freeing him, he will run away immediately. Follow him out.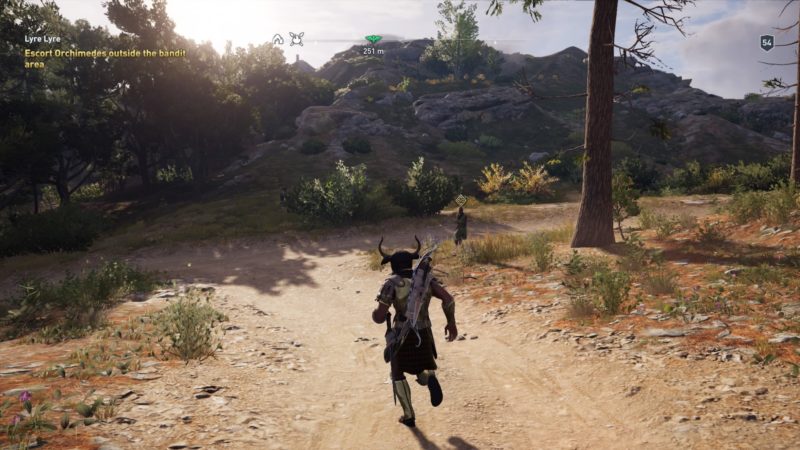 Talk to him.
During the conversation, I chose the option "Try talking to Praxilla". Apparently she is his real mother.
It may have an outcome on the later quest, but I'm not sure about it.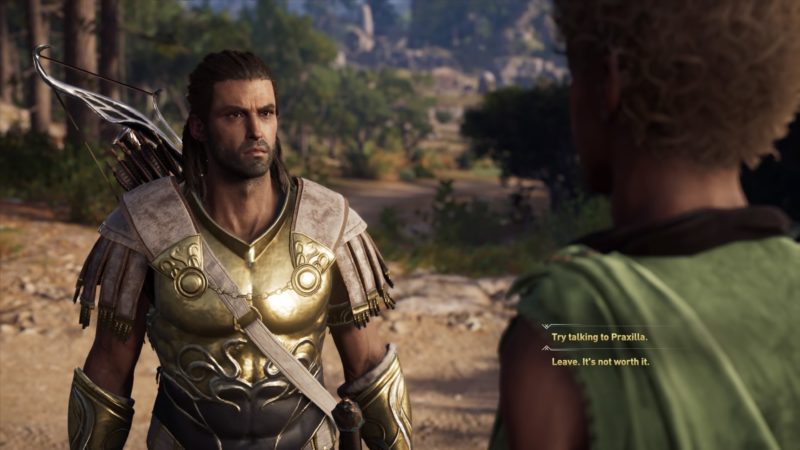 Talk to Praxilla
Get back to Praxilla at her house. Her location is shown below.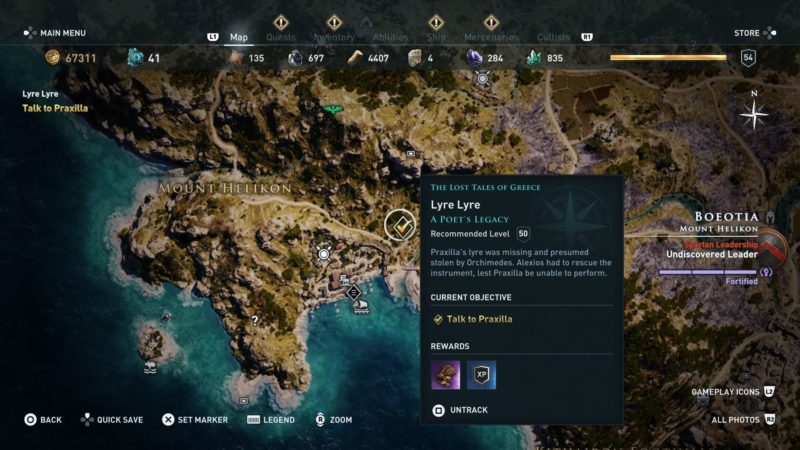 Talk to her and the quest completes. You will earn some drachmae for your troubles.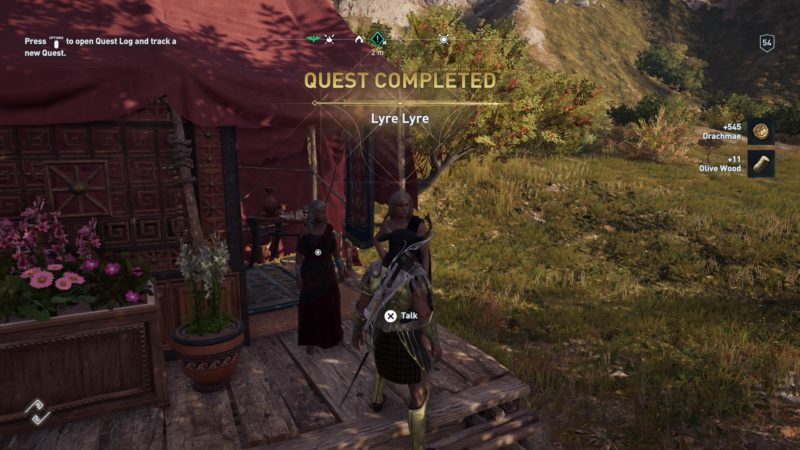 ---
Related articles:
Assassin's Creed Odyssey: Thank You, Misthios
Assassin's Creed Odyssey: Praxilla's Legacy (Walkthrough)
AC Odyssey: Repairing The Lyre (Walkthrough)
Assassin's Creed Odyssey: Praxilla's Admirer (Walkthrough)
Games Like Assassin's Creed Odyssey – Top 10 Alternatives Today
All Of The Worlds In Kingdom Hearts 3
Kingdom Hearts 3: Keyblade Graveyard Walkthrough