Lore Of The Sphinx is a main quest in Assassin's Creed Odyssey relating to getting your artifact for Atlantis.
Your task is to talk to Gorgias who is in Boeotia about one of the artifacts.
Here's a walkthrough of Lore of the Sphinx in AC Odyssey.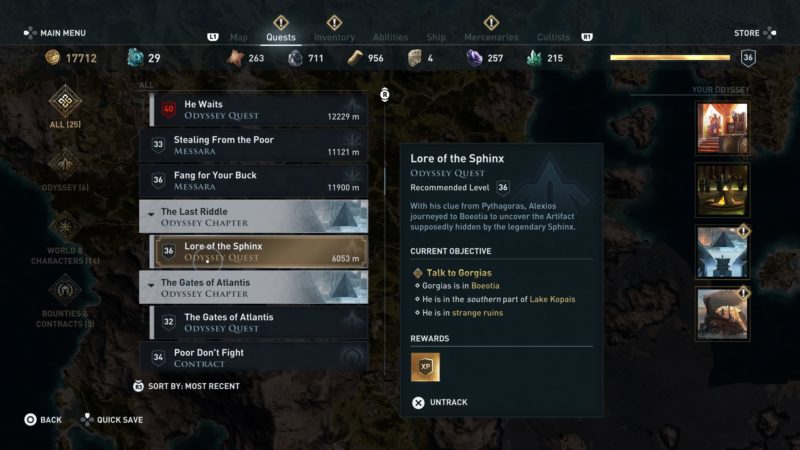 This quest is recommended for level 36 but it may differ according to your character's level.
To begin, get to Boeotia. Gorgias' exact location is shown in the map below.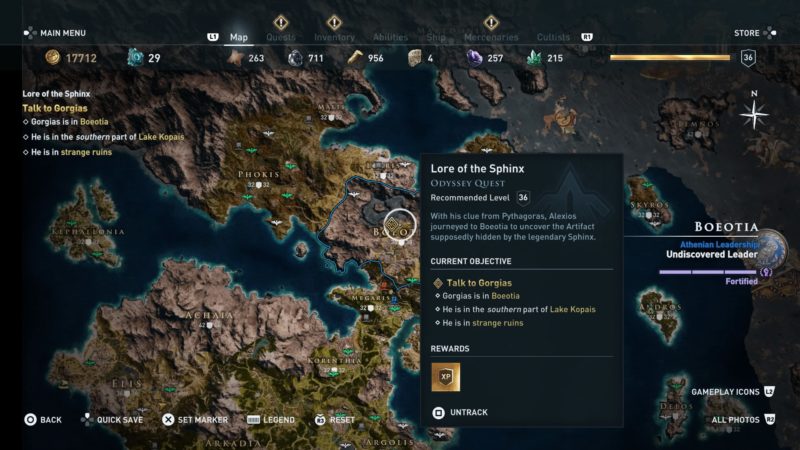 You will find him standing near a huge statue. Talk to him and he will ask you to help look for his apprentice who went missing.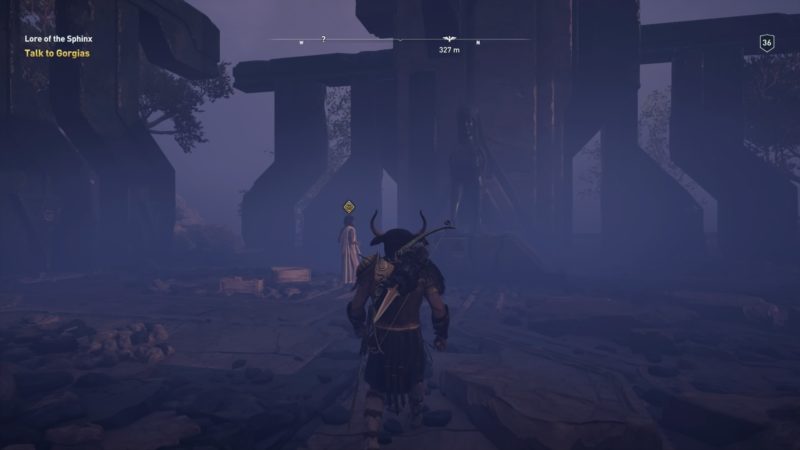 Find the apprentice and get the amulet
His apprentice was last seen in the exact location below.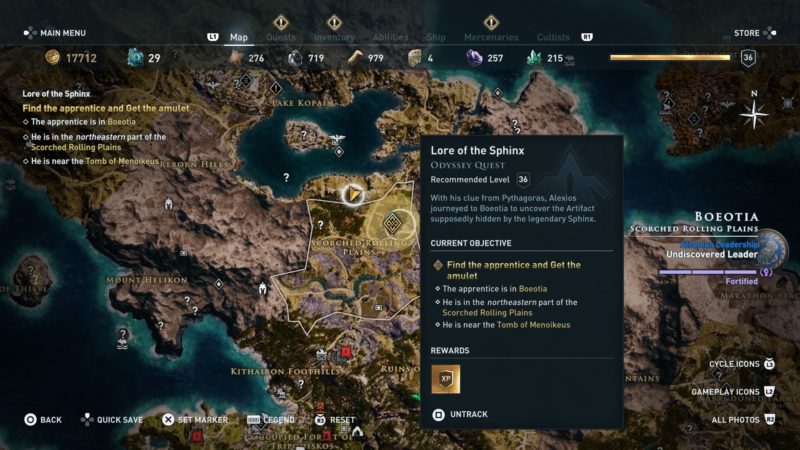 You will find the apprentice dead on the ground.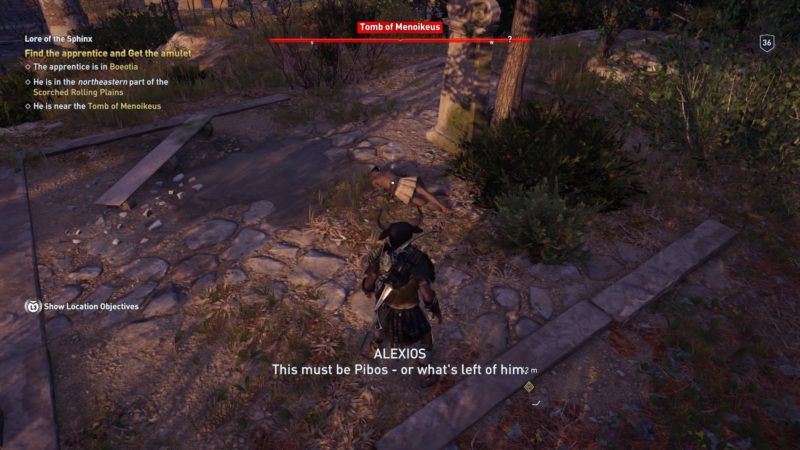 Get the amulet from the lion
Apparently the apprentice was killed by a lion and the amulet was probably swallowed by the lion.
Just nearby, you should find a lion.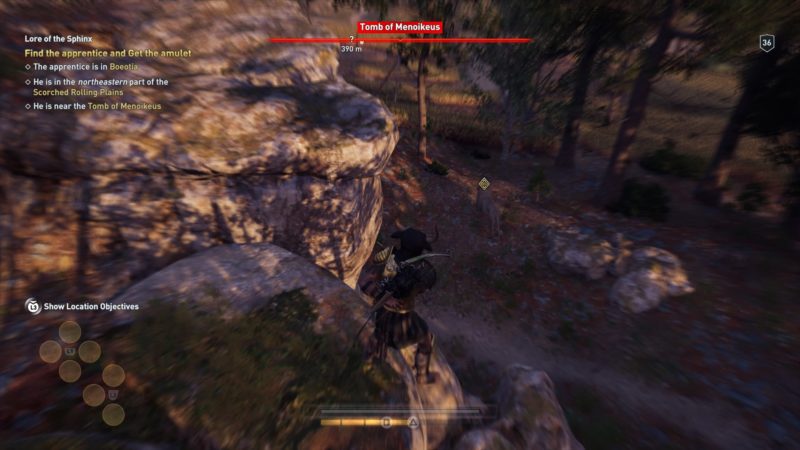 Kill the lion and once it's dead, loot the amulet.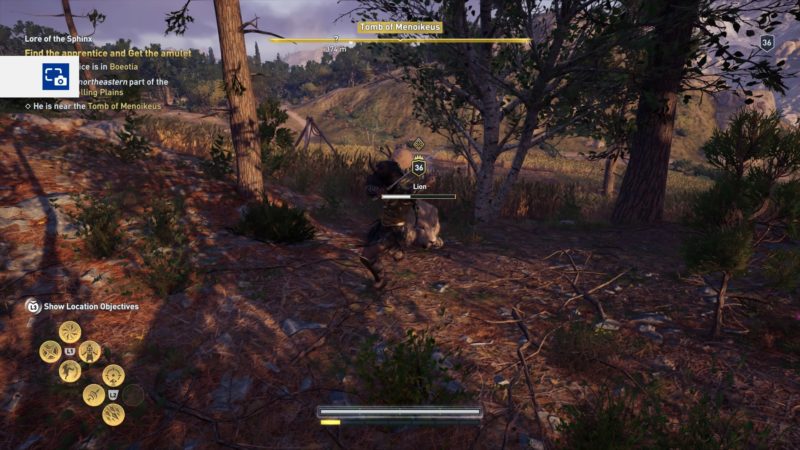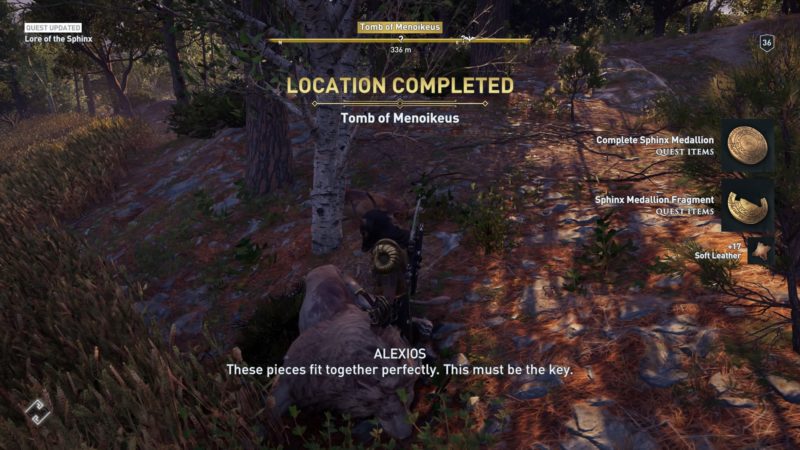 The quest completes here and you will get a complete sphinx medallion and a fragment of it.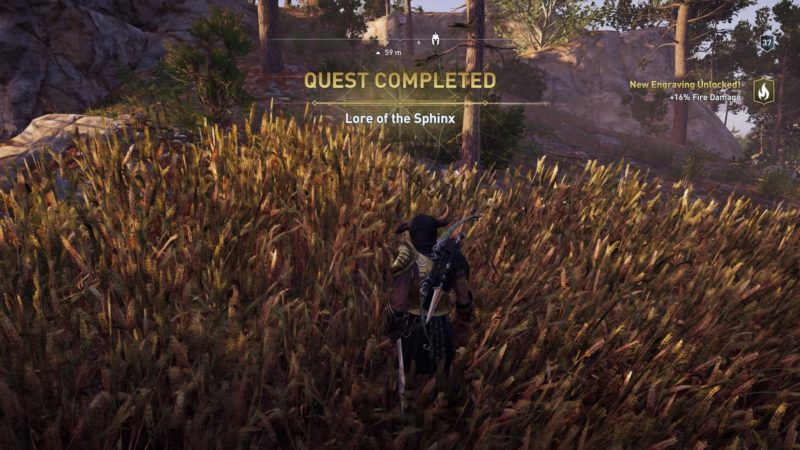 This will come in handy in the subsequent quest where you have to get back to the statue and retrieve the artifact.
---
Related articles:
Assassin's Creed Odyssey: The Conqueror (Walkthrough)
Assassin's Creed Odyssey: The Last Hunt Of Nesaia
AC Odyssey: The Last Fight Of Aristaios
Assassin's Creed Odyssey: Fourth-Degree Burns (Walkthrough)
Assassin's Creed Odyssey: To Kill Or Not To Kill (Walkthrough)
AC Odyssey: The Long Game (Walkthrough)
Assassin's Creed Odyssey: Delivering A Champion (Walkthrough)